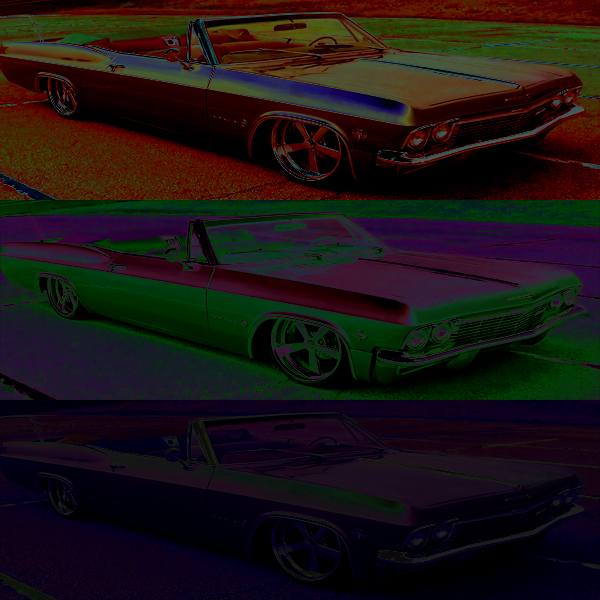 So it looks like I've nearly let a month slip by without delivering any goodies for you, and for that I have no apologies to offer (sometimes, reality just comes creeping in). I've got one feature that I'm in the process of putting together on L.A. hip hop, which is really just a little something inspired by the DJ Quik/Warren G show at The North Park Observatory. Quik's set got me in a West Coast state of mind, and I've been augmenting my usual diet of Moodymann and Mtume with a healthy dose of rolling g-funk ever since: a fitting soundtrack to the summer's heat of the last week or so (even as springtime has only just begun).
Part of the reason it took me a week to go digital about that show is the fact that I got caught up working on this upcoming material, which quickly managed to get out of hand: so many great rap records have come out of L.A. that it seemed lame to just distill the list down to the usual suspects (although those do get a look-in). Why not go all out and dive headlong into this little corner of the Parallax stacks? Ultimately, the plan will be to split this feature into four separate slabs, each one focusing on a particular aspect of the L.A. thang.
There's a couple new records that have been in heavy rotation at the Parallax Room, particularly the new Model 500 album (Digital Solutions) and Kendrick Lamar's To Pimp A Butterfly. Digital Solutions is a master stroke from Juan Atkins, featuring Mad Mike and even Amp Fiddler in the fold (two players who just so happen to have played with Parliament/Funkadelic in the past, appropriately enough). This is supremely elegant Detroit techno, picking up where Deep Space left off and stretching that sound further yet into the 21st century.
On the hip hop tip, Kendrick Lamar's To Pimp A Butterfly is without a doubt something extraordinary, finding Kendrick Lamar processing the prevailing mood of these past few years and putting down a fierce reaction in a record that is both here and now. Picking up the thread of sprawling, ambitious soul/jazz albums that engage with the times and manage to work all the way through, its a bracing listen that brings to mind classic records like Silentintroduction and Voodoo. I could go on and on, and that's a potential list in itself right there. Appropriately enough, it follows on the heels of D'Angelo's Black Messiah, a similarly fathoms-deep rumination on the present state of affairs.
I'd love to engage with all of these records on here at some point in the near future. Beyond that, I've got a couple features waiting in the wings (and I still need to talk about that Jungle LP). The response to the Radio AG 2015 Winter Mix was positive in the Heights, so I'm hoping to get something cookin' for spring within the next month or so. I may even hit you with some more frivolous material along the way in order to keep communications open between features. After all, spring is the time to get loose...