Here's a space jam that's always stayed with me. I wish I could say that I was rocking it back in the eighties, but I first heard this on Dave Clarke's X-Mix: Electro Boogie (like why even front?), where it slipped into the mix to close out a tight running selection of digital beats on a deeply psychedelic note. I remember cruising through the back streets of Grantville, then back and forth across Mission Gorge at night, to these booming electro rhythms.
This mix opened up a whole world of machine music that I'd been unaware of before then, an alternate continuum stretching back in time to the early eighties and forward into the future. I pored over the liner notes, studying the label information and started trying to track the records down. I noted in the acknowledgments that Clarke regretted being unable to license any music from The Egyptian Lover. That name stood out to me, evocative and shrouded in mystery.
Fate would have it that I'd shortly find a pristine copy of Egypt, Egypt at a rummage sale a couple blocks from my house, and my descent into electro at the twelve inch level had begun. Then, some time later, I tracked down a copy of Primrose Path...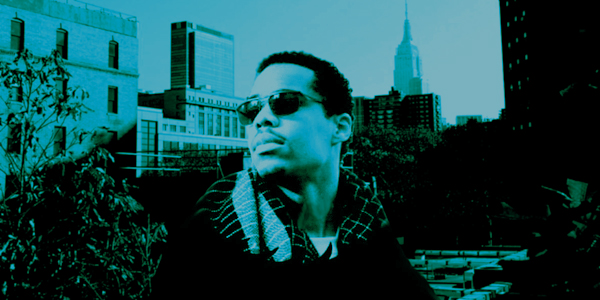 Hashim was one Gerald Calliste Jr., a producer intrinsically associated with Cutting Records, that crucial imprint behind a sequence of killer, genre-defining electro records unleashed in the mid-eighties. His first 12", Al-Naafiysh (The Soul), released in 1983, was a b-boy phenomenon, one of the stone cold classics of electro and a crucial building block in the forward trajectory electronic dance music. The record cemented a working partnership with label boss Aldo Marin behind the mixing desk that would continue throughout Calliste's stint at the label.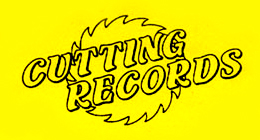 Further exploits included a second Hashim 12" and records with the Imperial Brothers and High Fidelity Three, all powerful electro numbers that served to further establish Cutting Records as an institution through the mid-eighties. These records featured further collaborations with Marin, peppered with appearances by luminaries such as Benji Candelario, Whiz Kid and The Latin Rascals. Primrose Path, the third Hashim record — and Calliste's final release for the label — surfaced in 1986.
Dropping the needle on the record, a voice intones Only the truly wise ones will conquer the power of darkness, (shades of Star Wars) before tom toms roll out into a fathoms-deep abyss as a shuddering electro rhythm begins to take shape. Synthesizers straight out of the Al-Naafiysh playbook sweep across the soundscape, cloaking everything in dread, as distant guitars chop out atmospheric shapes in the ether. Textures are swathed in reverb, drums booming through the soundscape: you can feel the space in this world. The city never sleeps.
It's a slap bass (of all things) that holds down the groove behind this rolling electro monster, as if it were the most natural thing in the world. The whole approach seems closer to terrain covered by late-period post punk artists like 400 Blows1 and 23 Skidoo, in which brutal live musicianship fused with industrial/EBM sonics to map out an interzone where the ghost, the possibility, of techno is felt (you can hear the block rockin' beats of The Chemical Brothers prefigured within these deep-hewn grooves). This is a music that could soundtrack William Gibson's Count Zero, true cyberpunk sound, managing the improbable feat of sounding firmly of its era yet at the same time feeling like the future now.
Descending even deeper beneath the sonic fabric, the flipside houses a dub version that is everything you'd hope it would be, deconstructing the already spacious original into an unfettered excursion of vast, cavernous spaces. The beat drops out occasionally (something that doesn't happen on the a-side), revealing bits of texture through the cracks, seeming to magnify and stretch time/space in the process. You can hear King Tubby's dub innovations, filtered through the work of disco technicians like François Kevorkian and Walter Gibbons, writ large throughout; there's even a chirping electronic sequence running through both versions that wouldn't sound out of place on a Lee "Scratch" Perry production.
One thing that's always fascinated me about this record is how seamlessly it merges live playing with the sequencer. Was that bassline played live or was it sampled, cut up and sequenced later? Was it some combination of both? What's generating those enigmatic guitar sonics? Physical instrument or simulation? It's difficult to tell where the machines end and the human begins. Like Moodymann's similarly spectral excursions into house music, it seems to make a mockery of the distinction. This is cyborg music, pure and simple: it's the sound of the 21st century arriving ahead of schedule.
Footnotes

1.

The 400 Blows 1984 record Declaration Of Intent always struck me as operating on a very similar plane to Primrose Path. There's the slap bass, sure enough, but also the austere, half-tempo intro, simple chanted refrain and dubbed out atmospherics. It's a perfect example of the way that two disparate scenes can inadvertently create music that overlaps sonically. Check it out, either way, it's a killer groove!