2015 was an interesting year. It didn't start out as such, but then I didn't yet know my life would change by its closure. But more about that later...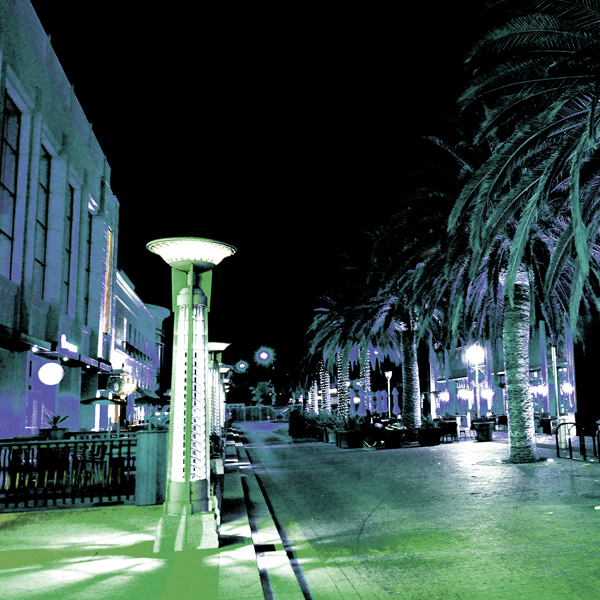 I found myself in the bay area on business back in late October. Even managed to hook up with an uncle and check out a record shop or two. I'd packed Simon Reynolds' Rip It Up And Start Again, which I'd begun to read again (always a pleasure), timed so that I would get to the Freak Scene chapter while up there. Essentially a chronicle of the post punk scene that coalesced in the Mission District of San Francisco during the late seventies through the eighties, the chapter dives into groups like Tuxedomoon, Factrix and The Residents. And Chrome...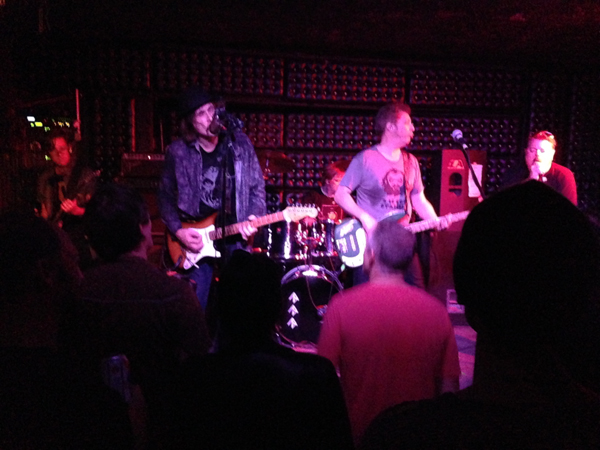 Chrome. I managed to catch the newly reformed Chrome way back in August. Helios Creed in the flesh. Unbelievable. The most titanic sound you could possibly imagine and all in close quarters at The Casbah. At one point I closed my eyes and felt as if I were clinging to the wing of a aeroplane, lifting off the runway into the jet stream. Upon the show's conclusion, drummer Aleph Kali grabbed the microphone and said something to the effect of Give it up for Helios Creed, the godfather of West Coast space rock, which given the circumstances, was pretty hard to argue with. My ears still seem to be recovering. Always meant to write about it, but then the moment passed and time came closing in...
It seemed like every show I did manage to write about only got its treatment sometime later. Usually about a week later. In the case of Dâm-Funk, a whole month passed before I had the chance to put something down in writing! Then, it all got out of hand. I discovered after the fact that my trip to the Bay Area took me out of town for Octave One's show in San Diego.
Octave One! In San Diego!
Me! Not in San Diego!
You couldn't make this stuff up...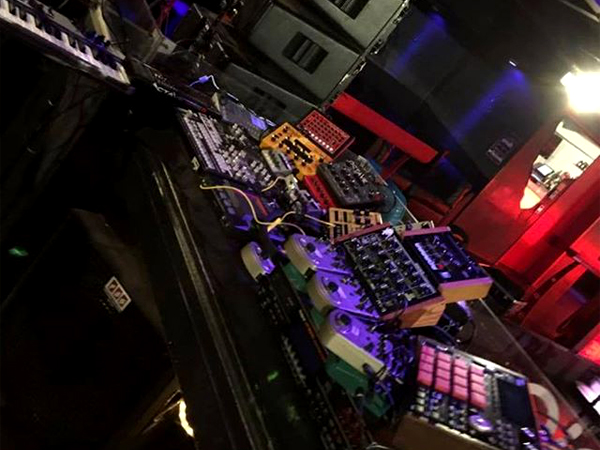 Soon after, I started my new job at work. Same company, new job. New group. And yet my old group had a project deadline coming up just before Christmas. I knew that I was the only person who could do what needed to be done in the timespan allotted, and didn't want to leave my old group (who I've been working with for ages) standing on the landing.
So I did what any relatively non-sensible person would do and opted to do two jobs at once, the new and the old. Two full time projects, simultaneously. The ideas I come up with sometimes! Work, Work, Work. The mythical eighty-hour week was upon us. All nighters, working every day through Thanksgiving weekend up until Christmas. Months passed with nary a stopgap post...
At the beginning of 2015, I'd set out to post every month. To keep with it. I did, but just barely (and truthfully, only in the most technical sense). In retrospect, I was pushing too hard on the in-depth excursions and losing sight of the day-to-day. The short posts, the dispatches.
In the process of shaping vast pieces on Stacey Pullen and 4 Jazz Funk Classics, moving back and forth between mapping Another Green World to atmospheric tiles across time and reveries on nineties summer heat and the Atari 2600, weeks would pass without my checking in here. Plus, the protracted development meant that I missed unfurling any of these by year's end. So I'd have to rattle off a placeholder in the lean months, when I really should have been making posts of all sizes on a regular basis — rather than once in a blue moon...
Consequently, I never even managed to touch on Detroit in any sort of comprehensive way, which at some level was sort of the whole point in the first place. It's in my blood. Stay tuned for the antidote...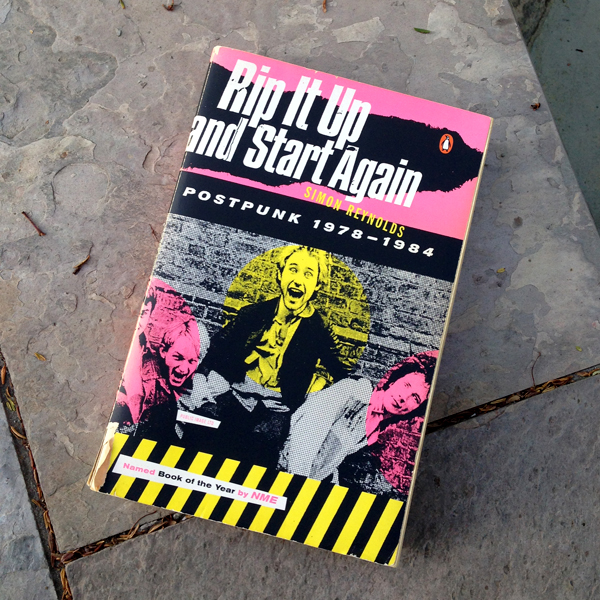 December was to be post punk month. Hence the machine funk/post punk rejoinder back in late November (from Dâm-Funk to 400 Blows by way of Hashim, and all in two easy moves). Aside from RIUASA, there were a number of fascinating diversions into this interzone that happened to find me during the period between Halloween and Christmas. DJ mixes and interviews. The records themselves. With work in overdrive, writing about it just seemed out of the question. A missed opportunity, no doubt, but the music... well, It Keeps You Running, don't it? Maybe next year...
All of this to say, the resolution for 2016 is to change the landscape of this place. Loosen it all up a bit. Posts coming at you in rapid-fire about all of the above and more. While the Parallax crew gets things moving on every front, Tighten Up Vol. '16, this will be the place to unwind. A change in tone. More telegrammatic, cursory in places and even silly at times, certainly a bit messier all around, but ultimately — I hope — a step in the right direction.
* aka The Ellipses Post...