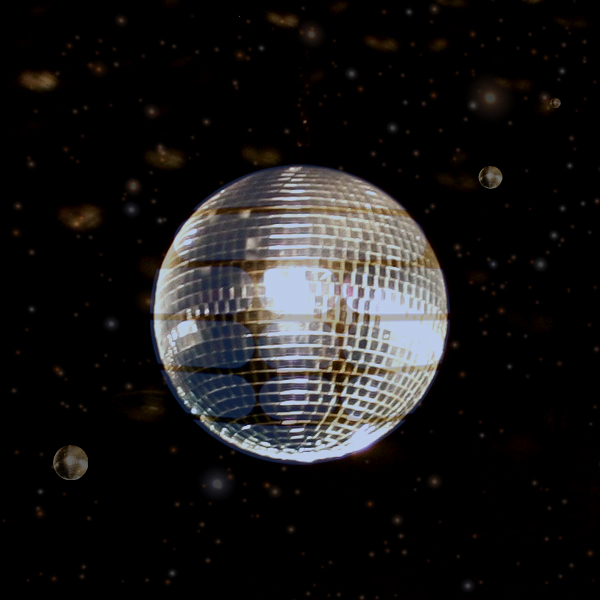 I recently noticed that I'd loaned out my copy of Derrick May's Innovator and thought, what a great compilation that was, followed by I really hope that I get it back. The double-disc version is that rare compilation that acts as both a primer, rounding up most of the man's seminal Rhythim Is Rhythim material in one place, as well as a showcase of unreleased material from the vaults. The downside was that my copy had many of the track titles transposed so that I went through high school thinking that Nude Photo was The Beginning and so forth. It was only later, after tracking down the original 12"s that I was able to piece together the true story.
I remember rolling around town in my 1980 brown Dodge Colt, a single tape distillation of this anthology perpetually lodged in the deck, soundtracking life I made my way through the Heights. There were a steady supply of homemade cassette tapes in rotation, including E-Dancer's Heavenly (augmented with the full-length version of World Of Deep) and a Carl Craig tape with Landcruising on one side and More Songs About Food And Revolutionary Art on the other.
I even seem to remember one that, for whatever reason, paired C.J. Bolland with a bunch of tracks from Claude Young's Pattern Buffer series. At any rate it felt pretty good being able to bump techno in that vehicle, even if the car itself was in the unfortunate habit of stalling and/or not starting up. But I digress...
Back to Innovator. This compilation features a generous selection of unreleased material, which I'd like to focus on today. Ranging from fully fleshed-out songs to interludes and even sonic squiggles that last for but a few seconds (Daymares, with its string-led drift that coalesces into a series of stabs running the scales up and down), it's an indispensable glimpse into the Transmat vaults and the mind of an innovator.
Rest acts as an introduction to the whole anthology, capturing in just one minute the whole magnetic allure of this music: the mystery, the melancholy, the soul. Resolute in the face of ruin. Another Relic From The Relics is perhaps the most gorgeous of the interludes, capturing that triumphant optimism that one so often finds in this music, leaning defiantly as it does toward the future. One wishes there was a full version of this track kicking around somewhere. I remember reading an interview with May some time ago where he alluded to an ill-fated Rhythim Is Rhythim album that remains unreleased to this day. Perhaps this is a glimpse at that storied record?
The pointillist digital disco of Freestyle, one of the full-length tracks that seem to be exclusive to the set, is pure night drive music (comparable to The Dance) and of a piece with the minimal side of FSOL's Accelerator. Then, there's the Juan Atkins mix of Wiggin', which seems to soundtrack the orbital skyway and is a cousin to Jazz Is The Teacher, its hollow organs dancing over shuffling rhythms of pure machine funk.
There's one sketch that features this great tattoo of stabs that sound like they're going to build into an epic along the lines of The Beginning before stopping at a mere ten seconds. I originally knew it as A Little Spaced Out, but — when confronted with the corrected tracklist — it turns out to be untitled. Elsewhere, there's an edit of R-Theme (by R-Tyme) that opens with a rude synth stab (which is not in the original) but unfortunately cuts out some of the 12"s most glorious moments. Indeed, the one weakness with this set is that some of the songs appear in edited form, while others are split into various interludes and alternate versions.
It's worth noting another crucial compilation, Relics: A Transmat Compilation (with it's stunning sleeve, designed by none other than Abdul Haqq), which covers not just May but many other artists on his label, including Suburban Knight (The Art Of Stalking), Model 500 (Infoworld), BFC (Evolution) and a piano-led remake of Psyche's Crackdown).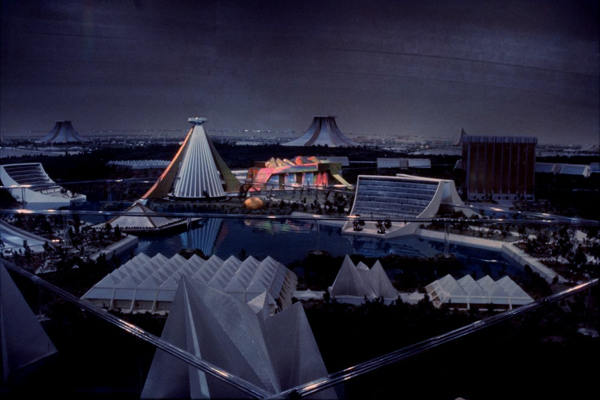 The whole set is bookended by two songs titled A Relic. The opening relic (credited to Long Ago) is insouciantly captivating sci-fi music, its mad swelling synths draw you into a gentle gliding melody. It feels not unlike walking into the dome city from Logan's Run. The closing relic (credited to Longer Than Long Ago is a moody, organ-led number that later turns up on Innovator — split into two parts called Phantom and More Phantom — which this time feature toughened beats and no organ.
Relics also features a series of brilliant Intervals that are similar in spirit to the interludes on Innovator, only better. Some longer moments are spread across multiple, shorter intervals, while others are allowed to breathe a little (Interval IV even masks the same tune found in Another Relic From The Relics). The down and dirty final movement (Interval X) is almost like an ultra-funky slow-motion version of Fix's Flash. Once again, you long for full-length cuts of each of these tracks.
It would be wonderful if someone (perhaps even Derrick May himself) would put together the definitive compilation of this material, with all of the original 12" versions of these classics and a whole brace of tracks from the archives. What we really need is for the unreleased Rhythim Is Rhythim LP to finally see the light of day. In light of some of the excellent reissues that have surfaced in recent years (the Drexciya box set on Clone come to mind), it seems like the perfect time for a comprehensive archive of the man's epochal body of work: a long overdue return to the relics.