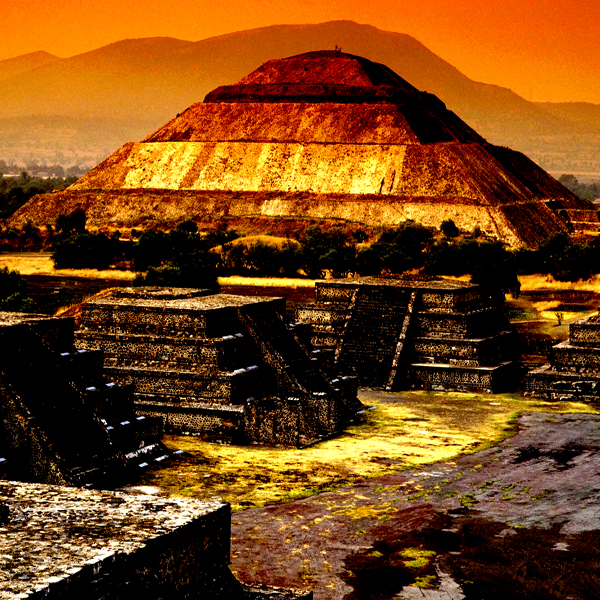 And the westward path continues, sliding three feet high over
Caribbean
waters, past the shores of the
Yucatán
.
Journey To Pyramid
.
Teotihuacán
looms in the distance, ship runs steady with the
Quetzalcoatl
mixtape lodged safely in the deck, pulsing sounds of the
Mental Cube
booming through the forest.
It's a

Yage

.
Stopover at the midpoint between the island and the
Heights
, the journey's but halfway over - next stop home...