Looking down from the Georgia Street bridge, into North Park and the places where it all went down, the memories of the early days of Radio AG come flooding back.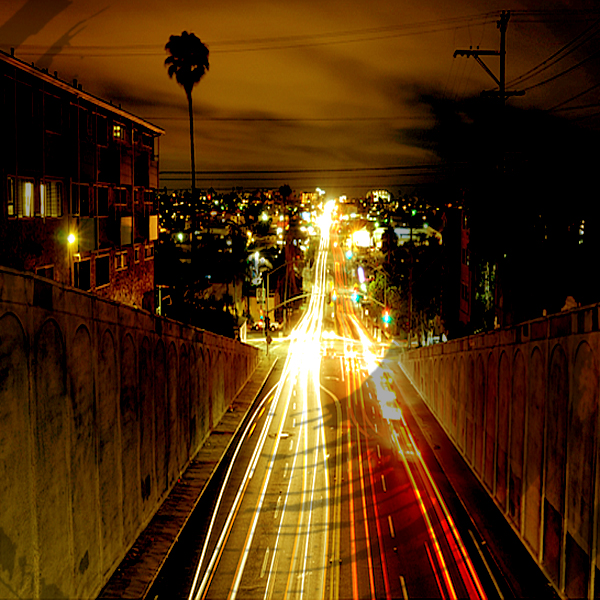 While uploading the first five episodes of Radio AG over the past few weeks, I was struck by how rough a lot of the mixing was! Sure, partially this was down to being rusty (I'd taken a hiatus from spinning and music production to concentrate on finishing school), but I also suspect it was due to the fact that for the first time I was grappling with a lot of material that wasn't typically intended to be found in the mix.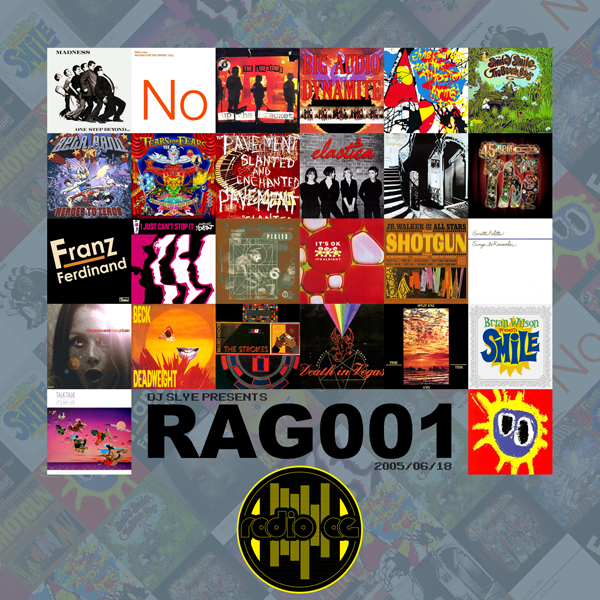 Up until then, I'd primarily spun techno and house, on the one hand, or downbeat rap and trip hop, on the other. Mixing disparate selections from the sixties, alternative, new wave and so forth — much of it music that wasn't made with the DJ in mind — well, it was like learning to mix all over again. The first year was pretty ramshackle, truth be told, but it was an enjoyable experiment in figuring how to segue between tracks of such varying structure and sequence them to successfully carry a sustained mood (I wouldn't figure out the latter until the following year!)
In retrospect, I'd always tended to approach spinning from more of an electro/hip hop mindset anyway, playing with cuts and juxtaposition, whereas the general tendency with minimal techno at the time was to work gradual fades between similar tunes. The pivotal moment for me was hearing Kevin Saunderson scratch into Carl Craig's Piano Mix of R-Tyme's Use Me (on his X-Mix: Transmission From Deep Space Radio mix): this was everything I wanted dance music to be.
On the flipside — the trip hop side — Terranova's DJ-Kicks was a revelatory experience, boasting a broad selection taking in hip hop, dub, post punk, electro and Detroit techno, all while maintaining a consistently vivid atmosphere throughout. Listening to both of these mixes for the first time — within months of each other! — was quite simply a mind-expanding experience, changing the way I listened to music from that point forward.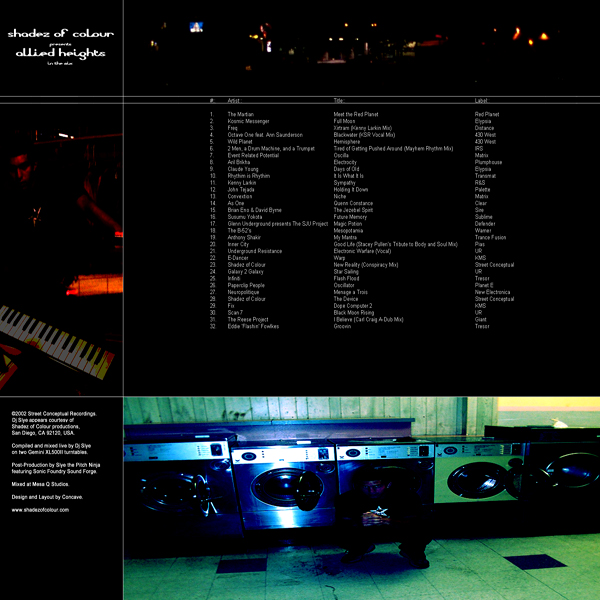 As such, when I put together the original Allied Heights mix (back in 2002), it already seemed natural to drop things like The B-52's Mesopotamia and Brian Eno & David Byrne's The Jezebel Spirit — not to mention Derrick May's remix of Tired Of Getting Pushed Around for 2 Men A Drum Machine And A Trumpet — in the mix alongside prime techno cuts like Scan 7's Black Moon Rising, The Martian's Meet The Red Planet and UR's Electronic Warfare, opening up plenty of real-estate for raw house material like the KSR Vocal Mix of Octave One's Blackwater, Susumu Yokota's discoid fantasy Future Memory and Carl Craig's awesome garage-tinged A-Dub Mix of The Reese Project's I Believe. There were even a couple brand new Shadez Of Colour cuts — that were just about to be pressed up at NSC in Detroit — slipped into the mix. It was a nice little mix that captured a time when things where humming in the Heights and it seemed as if it would go on that way forever...
But I'd be out of the game in a matter of months, commencing a roughly two-year period during which school, work and other real world commitments managed to monopolize my time completely. The music was still there, however, and I'd spent those years exploring other sounds: lines of flight into the wider world via the post punk (PIL, Mark Stewart, etc.) and reggae (King Tubby, Horace Andy, etc.) that I'd become aware of thanks to trip hop, and the funk (Parliament/Funkadelic, Sly & The Family Stone, etc.), synth (Kraftwerk, YMO, etc.) and jazz (Herbie Hancock, Sun Ra, etc.) music that techno had tuned me into along the way.
Winding back through seventies soul into the sixties — Stax and Motown — on a similar tip and sideways into krautrock, prog and arty seventies music like Roxy Music (by way of Brian Eno), it was only a matter of time before I'd worked my way back into the sixties: The Beatles, The Byrds, Hendrix and beyond.
At the end of 2004, I moved out with a couple of mates into a spot over by Balboa Park that we came to call the 1808. The scene that coalesced around the place centered on what you might call the indie rock set, with various bands and scenesters in orbit, doing their thing. I was mainly rocking out to grime like Wiley's Treddin' On Thin Ice, Dizzee Rascal's second album and the Run The Road compilation, plus Roni Size's Return To V — which seemed to key into the same prevailing mood — along with Moodymann's Black Mahogani, Amp Fiddler's Waltz Of A Ghetto Fly and Theo Parrish (with material like The Rotating Assembly's Rusty Waters in constant rotation).
There was a solid weekly techno night at the Honey Bee Hive (just up the street), and I did manage to catch the odd desert rave with Snakes and crew, but all of a sudden it seemed like indie rock was everywhere and dance was increasingly hard to find. This felt something like the wilderness years, and I was a stranger in a strange land.
So I decided to go back to my roots and start a mixtape series that would take in a bunch of the stuff I grew up on, before I'd even really struck out on my own, musically speaking. I'd basically started out in new wave with Adam Ant and Depeche Mode, along with eighties dance pop like the Jacksons Michael and Janet, before hip hop and swingbeat rolled into town. So why not start there — since this was more or less the lingua franca of my intended audience anyway — sprinkling in an ever increasing dose of beats and atmosphere along the way? Radio AG was born.
The idea at first was to construct a mix in the same way the closing song cycle from the second side of Abbey Road was structured, drifting from one pop song to the next in a kinetic flow. Along with my bedrock of past favorites, I'd lean on everything I'd picked up in the interim, ranging from Can to The Beach Boys and even some of the indie stuff I'd picked up like the Pixies (rock hard beats for miles) and Pavement (whose Jackals, False Grails: The Lonesome Era is basically a breakbeat dance track).
Going back into the nineties, my hip uncle Matt from Chicago had tuned me into all sorts of great power pop and indie dance (like Blur, Happy Mondays and so on) that had a profound shaping influence on me at the time. This material flowed logically into groups like Gorillaz (Albarn and Ryder, together), A.R. Kane and The Beta Band that I'd later crossed paths with via dance music, and all of it would in turn form part of the foundation of the series.
So I did one mix, and then another. And then another. By October, I'd knocked out a fifth episode — The Halloween Special — and the series had become a reality. I was pulling in shipments from Submerge on a monthly basis, their shelves still stocked with the finest Detroit techno in abundance. A few months later, I crossed paths with SA-RA and Hot Chip. Woebot dropped his 100 Greatest Records Ever on New Years Day. Suddenly things didn't seem so lonely anymore. And then, couple weeks later I'd move in with my brother Brian — the same place where I live today — and dig into the next chapter of the Radio AG saga. But that's another story for another day!