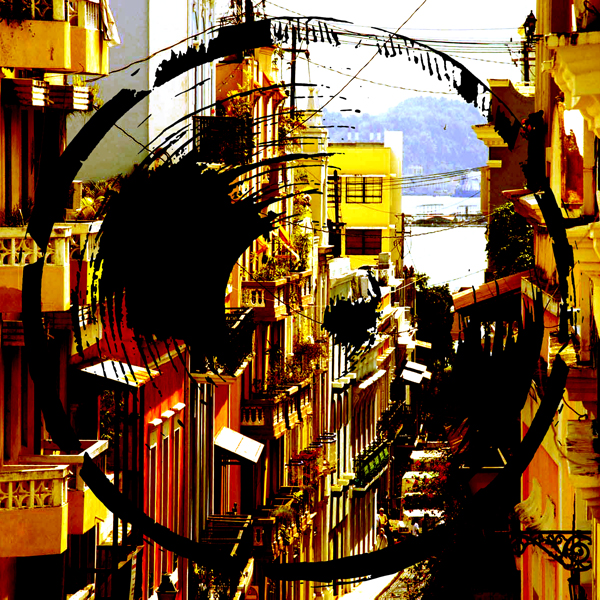 During what's turned out to be an exceptionally busy week, I've been vibing out practically non-stop to Woebot's latest mix: Bands a make her dance.1 The mix's general brief is rapping with instruments inna live band stylee — stretching back through time all the way to the fifties — and it's an absolute burner, packed with incredible music spanning from old school hip hop to killer deejay reggae cuts and beyond: into the nexus of street verse and rough cut funk. Put simply, this is Rap Attack music. Truth be told, it's something of a sweet spot for me, so I couldn't help but dive in with a little off-the-dome commentary... please forgive me.
The mix kicks off with Tone And Poke's lavish production for Jay-Z in 2001's Jigga, from that period when hip hop was routinely interfacing with the machine funk blueprint laid out by Timbaland and The Neptunes. Consequently, the next two tracks are N*E*R*D's man-machine hybrid Lapdance and Timbaland & Magoo's Up Jumps Da' Boogie, featuring Tim's typically lush take on machine soul (with the signature touch of Jimmy Douglass at the controls in fine style).
You could trace a line through material like Supa Dupa Fly and the early Kelis records back into much of the prime late-period swingbeat: things like Tony! Toni! Toné!'s awesome Sons Of Soul record — featuring Raphael Saadiq's fluid basslines and rolling live breakbeats knocked out by Tim Riley — naturally, but also the rugged flexing grooves of Jodeci's sophomore album Diary Of A Mad Band.
Indeed, this is where Timbaland's crew Da Bassment hooked up in the first place, with DeVante Swing and Mr. Dalvin linking up with figures like Missy "Misdemeanor" Elliott (still with Sista at this point), Jimmy Douglass and Tim himself, who would all go on to map out the future of r&b through the balance of the decade.
Subsequently, this is the context from which all the great Soulquarian material sprung up: records like Erykah Badu's Mama's Gun and D'Angelo's Voodoo, functioning at the nexus of programmed rhythm and live-played instrumentation. These records didn't appear in a vacuum! In many ways they were an extension of and reaction to the crisp, modern blueprint laid out by producers like Timbaland, even as they sometimes pushed against it and dug deeper into the progressive soul roots of the seventies and beyond.
Questlove — key figure and strange attractor in this terrain that he is — was deeply involved in both records, pulling together personnel, offering historical perspective and of course laying down his trademark offhand rhythms at Electric Lady Studios. Indeed The Roots' Things Fall Apart — another peak-era Soulquarian production — is represented in this mix with the next track, Double Trouble, featuring Black Thought and Mos Def trading verses as they run through the classic Wild Style routine.
Appropriately, that other storied hip hop band, the inimitable Stetsasonic make an appearance next with Pen And Paper (from their classic sophomore set, In Full Gear). I've always loved the sort of shambolic, loose-limbed interface between machine music and live funk that Stet traded in. A lot of L.A. records switch into a similar mode from time to time, like The D.O.C.'s The Grande Finalé (one of the great posse cuts, an N.W.A. track in all but name) and The Pharcyde's Labcabincalifornia (with live drumming from Jay Dee on All Live).
Beat Bop — the mix's next selection and another Woebot fave — must be the Ur-text for this whole sound. The sinewy live instrumentation gets filtered through a futuristic beat matrix, courtesy of Jean-Michel Basquiat's forward-thinking production, over which Rammellzee and K-Rob trade verses in what I've often described as a hip hop update of Sly & The Family Stone's Africa Talks To You/The Asphalt Jungle. It's about as next-level as hip hop got in the early eighties, which is no small feat.
Woe sets the scene within an old school context, drawing deep from the pool of Sugar Hill Records, with selections like The Furious Five's Step Off Remix, Funky 4 + 1's That's The Joint and Trouble Funk's aptly titled Drop The Bomb. All three of which feature MCs doing their thing over live band backing, and right there at the center of rap's evolution (providing further evidence in favor of Woe's central thesis).
The D.C. Go-Go of Trouble Funk sits righteously in this context, and tangentially brings to mind one of my absolute favorite records from the scene, The Word/Sardines by The Junkyard Band, with its mad squelching bass and pile-driving breakbeats.
Further old school adventures continue with the improbably early smooth perfection of The Younger Generation's We Rap More Mellow, appearing at the tail end of the seventies as one of the first rap records to hit the shops. There's also the pre-electronic Afrika Bambaataa hip hop tile Zulu Nation Throwdown, featuring raps from the Cosmic Force dancing over a loose-limbed funk jam kicked up by the Harlem Underground band.
More honest-to-goodness funk, this time from The Fatback Band (who were twelve albums deep into their career as a hard funk unit by this point), appears later in the mix with King Tim III Personality Jock, which (depending on who you ask) is often considered thee very first hip hop recording to appear on wax.
These early rap works bring to mind another one of my favorites records from the era, Spoonie Gee's Spoonin' Rap, which almost sounds as if it could have been a stripped down backing track from the Remain In Light/My Life In The Bush Of Ghosts sessions. Similarly far-reaching and futuristic — and featured next in the mix — is The Treacherous Three's The Body Rock, offering up an evocative atmosphere in which a grinding synthetic bassline snakes through a circular guitar figure held down by Pumpkin's relaxed drum breaks, while Special K, L.A. Sunshine and Kool Moe Dee trade verses through carefully arranged reverb effects.
Everything here remarkably in sync with a lot of the era's post punk music: think The Magnificent Seven by The Clash, the Talking Heads's Once In A Lifetime and ESG's Moody.2 Many such figures were seduced by the burgeoning hip hop culture of the day, from Factory Records' whole dalliance with the East Coast3 to Chris Stein's (of new wave group Blondie) involvement with the backing tracks for the Wild Style soundtrack and The Clash bringing Futura 2000 on tour with them (while also backing him on the Celluloid rap 12" The Escapades Of Futura 2000).
Then there's the matter of Tackhead/Fat's Comet, featuring Doug Wimbish,4 Skip McDonald and Keith LeBlanc of the Sugar Hill backing band. After leaving Sugar Hill, the group started out as East Coast post punk experimentalists, operating their own World Records imprint before running through Adrian Sherwood's cold dub machinery and backing Mark Stewart as the Maffia.
Sherwood's On-U Sound label a crucial conduit of left field dub recordings throughout the decade, stretching back into late seventies with material like Creation Rebel's early output and the Cry Tuff Dub Encounter series (which — spiritually, at least — seemed to pick up where Joe Gibbs' Africa Dub All-Mighty string of records left off).
Incidentally, the mix takes a left turn into reggae territory with a trio of discomix cover versions from the decade's turn masterminded by Gibbs, Xanadu & Sweet Lady's Rockers Choice (based on Rapper's Delight), Derrick Laro & Trinity's Don't Stop Till You Get Enough and Ruddy Thomas & Welton Irie's Shake Your Body Down To The Ground (the latter two Jacksons covers). Down mix a piece, Woe even gives the original MC music a look in with Big Youth's 1976 deejay cut Jim Squeachy and the impossibly early (1972) Festival Wise by U-Roy.
In between the Gibbs cuts and Big Youth, you get a pair of key jazz poetry cuts from Gil Scott-Heron (The Revolution Will Not Be Televised) and The Last Poets (Related To What). Both artists retroactively recognized as forefathers of rap music, The Last Poets even washing up with an eighties record on Celluloid. There was even a record from Last Poet Lightnin' Rod with backing from Jimi Hendrix that also came out on Celluloid around the same time. Hendrix himself touching on rap with Crosstown Traffic... perhaps the first rap-rock song ever? Well, certainly the best.
Lightnin' Rod's Sport comes in next, taken from his excellent Hustlers Convention LP and featuring Kool & The Gang providing a nimble funk backing (and a clear precursor to all the old school live hip hop records discussed above). The godfather of funk himself slips into the mix with Black President, another foundational piece of music in hip hop, not only by virtue of its breakbeats — adorning as they do scores of rap 12"s  — but also James Brown's ad-libbed vocal asides, dropped into the beat matrix with a rhythmic precision.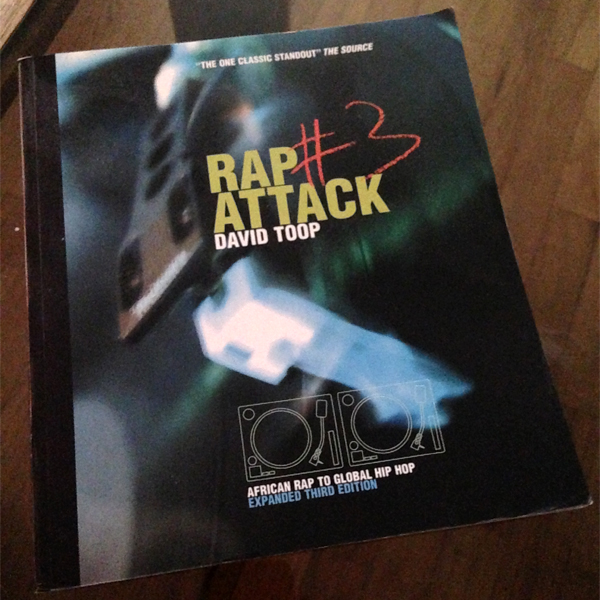 From there, we move into the final stretch of the mix with Pigmeat Markham's Here Comes The Judge (as mentioned in David Toop's Rap Attack5) from 1968. Interestingly enough, this record seems to be the basis for the Lee "Scratch" Perry-produced deejay record Public Jestering, fronted by Judge Winchester! And finally, Bo Diddley closes out the set with his epochal self-titled number, bringing it all back to the square root of the blues.
Which drops us into the recent climate round these parts. Post punk, hip hop and the blues. Machine soul is that final ingredient — in its triad forms of techno, house and r&b — of what you might call my kind of music. In fact, this is exactly the sort of thing I meant to broach last winter but for the encroachment of myriad real world commitments (what a drag). Yet with the late summer sun looming deep red on the horizon, it just might be the right time to go deep with it for real. At any rate, it's gonna be a wonderful fall.
Footnotes

1.

Woebot [Ingram, Matthew]. Bands a make her dance. Woebot. Hollow Earth, 28 Aug. 2016. http://www.woebot.com/2016/08/bands-make-her-dance.html. Accessed 2 Sep. 2016.

2.

Note that all three cuts were staples at Larry Levan's Paradise Garage.

3.

Starting with A Certain Ratio recording their debut full-length To Each... at E.A.R.S. in New Jersey and continuing with New Order's work with Arthur Baker, John Robie and Jellybean Benitez (also at E.A.R.S.) on 1983's Confusion, with Factory even putting out an ESG record at one point in the interim. In a strange twist, New Order once played a tumultuous set at the Paradise Garage in 1983.

4.

Wimbish was also later a member of Mos Def's band Black Jack Johnson.

5.

Toop, David. Rap Attack #3 London: Serpent's Tail, 2000. 40. Print.