The other day (for obvious reasons) I get to thinking about Rudy Van Gelder's vast recording discography. The man practically defined what a bop-era jazz recording should sound like, even as he experimented with unorthodox methods for capturing the sounds he was after. Famously secretive about his recording techniques, Van Gelder enjoyed a reputation as the mad scientist and sonic architect of bop-era jazz.
There are so very many phenomenal records bearing the man's touch that it's tough trying to single out a favorite: Eric Dolphy's Out To Lunch! and Andrew Hill's Point Of Departure spring immediately to mind as stone cold classic selections that would be hard to argue with. However, if I had to choose an absolute favorite for myself, it would have to be Yusef Lateef's Eastern Sounds.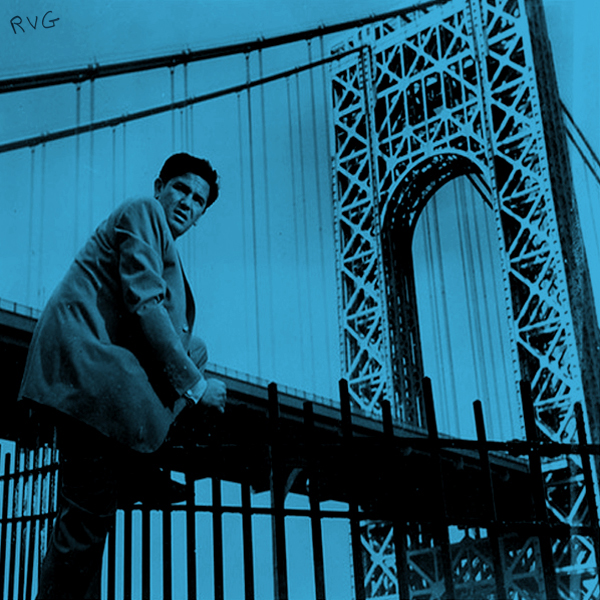 It makes sense that Van Gelder's sensitivity to things like tonal coloring and atmosphere would be a perfect fit for Yusef Lateef, that visionary multi-instrumentalist whose affinity with music beyond the confines of the West pre-dated just about everyone else's (not only in jazz but the entire pop music sphere). Eastern Sounds is something of a showcase for Lateef's vision, extending the West Asian fascination of his 1957 offering Prayer To The East even deeper into the continent. Rudy Van Gelder's fingerprints are in evidence throughout, with the deep, rich tones of Lateef's quartet bathed in soft reverb, both spacious and crystal clear.1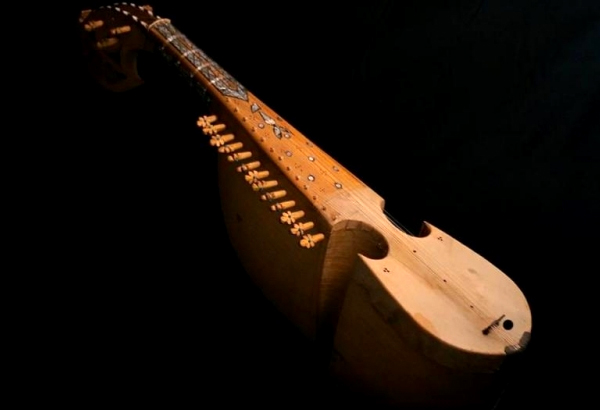 The record shifts deftly between a number of modes, stretching from proto-world music excursions to lonely downbeat elegies, film music and even touching down with some straight-no-chaser bebop. Lateef's quartet embraced atypical instrumentation throughout these sessions, with Ernie Farrow switching between double bass and rabaab, while Lateef's use of flute and oboe — along with the expected tenor saxophone — add to the record's depth of texture. Every sound seems bathed in vivid shades of color, as if glowing gently in the darkness.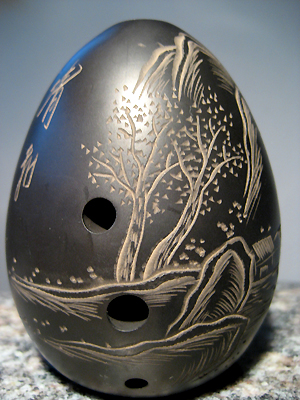 The opening song, Plum Blossom, features extensive use of the Chinese globular flute — or xun — by Lateef, carrying the melody before passing it off to Barry Harris' rolling piano lines and then back again. Meanwhile, Lex Humphries taps out a simple percussive figure in unbroken repetition. The track is verdant and life-affirming, full of the promise of new grass, hope and possibility. Lateef's xun offers a striking, crystalline sound — a sound that cuts through the years to feel right at home in the present (whenever that may be).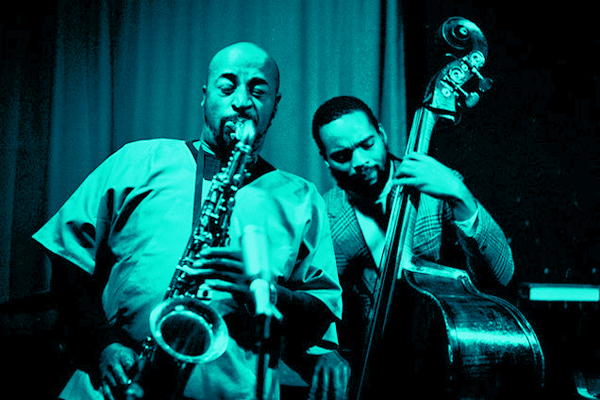 Blues For The Orient follows, shifting into a slightly more conventional jazz environment. As the title implies, the tune marries shades of Asian melody to a sort of low key blues shuffle. Ching Miau continues in this vein, speeding up the tempo considerably with a first-rate exercise in bebop alchemy. Grounding the record in jazz fundamentals, both tunes are largely straight-up jazz laced with the tones and progressions of Asian music.
Snafu is cut from similar cloth, but manages to surpass the both of them. Indeed, this is not only the record's longest track but also one its clear highlights: perhaps its finest moment of pure jazz. The rhythm section really shines here, with Ernie Farrow's double bass seeming to carry the whole track as it careens down a winding staircase into the abyss, while Humphries' rolling drum breaks unfurl into orbit all around. There's a distinct sense of depths being plumbed, portals opened and passed through. Strange as it may sound, Snafu seems to predict a sound that The Doors would come to explore extensively in a few years time.2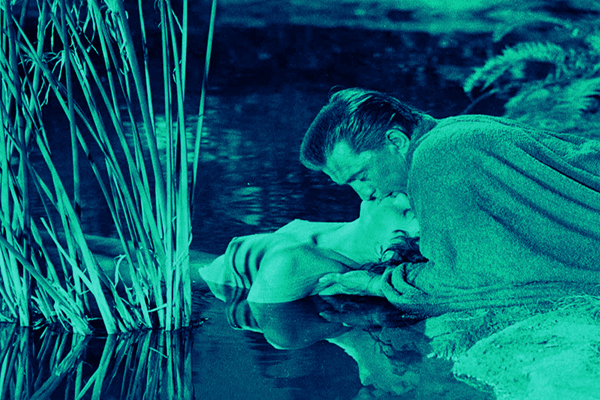 The record features not one but two interpretations of film music, both of them epics: Spartacus and The Robe. Even in the context of a record as singular as Eastern Sounds, these two tracks possess an atmosphere all their own, with lush textures flowing over clockwork rhythm like a brook over the smooth stones of a riverbed. Love Theme From Spartacus (taken from Alex North's score to the Stanley Kubrick film) is haunted by Lateef's searching oboe coiled at its center, while Love Theme From The Robe (by Alfred Newman) finds him trading sumptuous flute passages with Harris' keys in a beguiling seduction of the senses.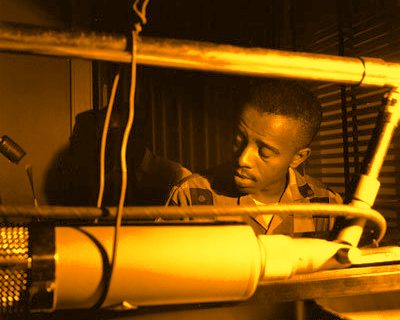 The downbeat melancholia of Don't Blame Me features sparse piano and sax interplay over a creeping, languid rhythm. Notes and timbres are allowed to drift into the ether, evoking a solitary loneliness: haunting sounds haunted by memory. Similarly, the gorgeous Purple Flower crawls along at a snail's pace — its slow-motion brushes manage to evoke both weight-of-the-world and zero-gravity simultaneously — conjuring images of deserted city streets in the dead of night. The closest comparison I could make would be Duke Ellington at his most downcast; either that or Generique from Miles Davis' soundtrack to the French film Ascenseur Pour L'échafaud.
The record closes with The Three Faces Of Balal, a tune more sparse and spacious than anything that has preceded it. The eerie melody rides another one of Humphries' circular percussive figures (this time mirrored by Farrow's bass, to fine effect), with Lateef once again blowing flute and trading lines with Harris. It's the album's most mystical moment, even as it seems to deconstruct itself before your eyes, like the final flush of a dream. You can almost feel the record winding down, as if receding back into the darkness. Landing at your final port of call, all movement ceases and only memories remain...
Footnotes

1.

I struggle to think of an earlier recording with an atmosphere quite as evocative, so full of depth. The only one that comes to mind is Eden's Island by Eden Ahbez, another record in thrall to The East.

2.

Guitarist Robby Krieger and drummer John Densmore were both heavy jazz heads who decided to play in a rock 'n roll band. In fact, most of Densmore's rhythms on the early records come from jazz and Latin music, while the band — like The Byrds — were deeply touched by the music of John Coltrane. Check out this little interview3 with Krieger for some words about the influence of jazz on The Doors).

3.

Samuels II, Charles. What was it like to... Interview Robby Krieger for the Documentary "Jazz Guitar". The Doors Collectors Magazine, Nov. 1998. http://www.doors.com/magazine/jazz_doc.html. Accessed 8 Sep. 2016.

https://web.archive.org/web/20120207061958/http://www.doors.com/magazine/jazz_doc.html.