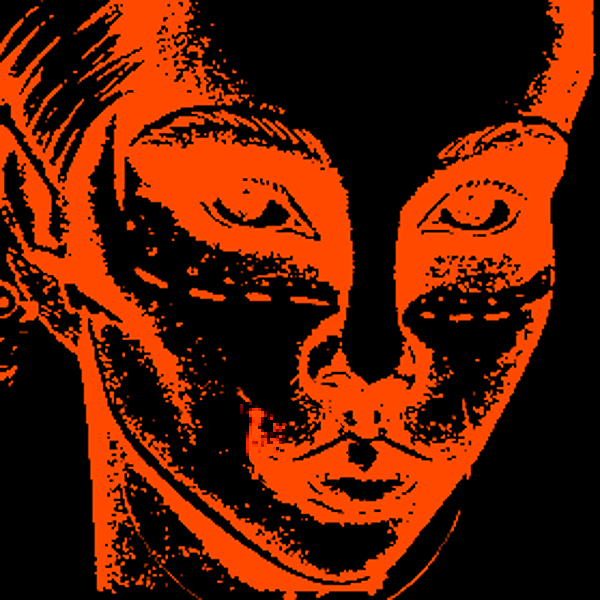 Halloween. A day with a lot of memories through the years, but when it comes to music I think back to one in particular. It was about fifteen years ago. Futureform had recently parted ways near the end of summer, with Snakes doing his high desert thang with the Blinka project, while I'd been making moves with Shadez Of Colour. In the lab, crossing the machine soul of Timbaland and The Neptunes with the hi-tech funk of Underground Resistance. Putting together the Allied Heights mix and the New Reality EP (which was about to be pressed up at NSC for a Detroit compilation that never saw the light of day).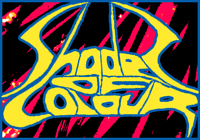 This the era when Groovetech was still in full swing and you could catch live sets from the likes of Suburban Knight and Ian O'Brien via real video recorded at their premises, along with tons of footage from the DEMF (including Kenny Dixon Jr.'s amazing set — featuring an appearance by Umar Bin Hassan of The Last Poets on the mic — and Kenny Larkin's mind-blowing blues-inflected live performance).
I'd been checking Kirk Degiorgio's Op-ART Hall Of Fame1 and keying into loads of great records from the past — things like Herbie Hancock's Headhunters material and Sun Ra's Lanquidity — augmenting the Curtis Mayfield, Parliament and Sly Stone records that I'd already had in constant rotation at the time. All of this of course lined up perfectly with the shades of computer soul that I'd been soaking up all the while, from the likes of Carl Craig's Innerzone Orchestra and 4 Hero's astral breakbeat jazz to those amazing Recloose EPs and even Drexciya's stark machine funk.
All of which sets the scene for this particular Halloween back in 2002. Two records happened to arrive by mail that day: Mtume's Juicy Fruit and Lil' Louis' French Kiss. These two tracks had a huge impact on me (and both of them were considerable hits in their day), the former a sparkling slab of atmospheric modern soul while the the latter was a trance dance masterpiece (and a key record in house music's development). I'd only had the both of them on different compilations up until that point, but a new job meant that I finally had the money to track them down on wax. I sometimes wonder if this was the very moment that crystallized the concept of machine soul in my mind?
I was in my room giving them a spin on my Gemini XL-500 II's — possibly even recording them to MP3 in the process — and soaking up their deep, nocturnal sounds (this back when the time change would occur before Halloween, rather than after... so it would have already grown dark outside) just before taking my cousins out in the neighborhood for a night of trick-or-treating.
This is the version of French Kiss that I had back then, a reissue with four mixes included along with The Original Underground Mix. I've always had a soft spot for the Talkin' All That Jazz Mix, but the original is undoubtedly the one you want. People often point to its motorik bass figure as a key moment in the birth of trance, but really everything about it is spectacular: that recurring chrome brassy figure, those rolling bleep loops, the TR-707 drum fills, the moaning lady during its protracted climax — where the track slows down to a halt before building up again — it all comes together in a shimmering vision of dancefloor psychedelia.
Like Juan Atkins' Model 500 material — records like Night Drive Thru-Babylon and The Flow — it's one of those key moments at the nexus of tronik/soul that seem to act as a catalyst, opening the door to previously undisclosed possibilities.
The other record was the original 12" release of Juicy Fruit, which paired the vocal version — a sensuously surreal computer blue reverie, with one of the great synth progressions during its chorus — with an extended instrumental. It actually turned out to be slightly different from what I was looking for. The "Fruity" Instrumental Mix, as it's called, is lengthened to seven minutes and still features a fair amount of vocals over a stripped down backing track. It's a satisfying trip in its own right, no question, but the version I was looking for was even stranger.
Slightly later, I snapped up the LP, which — against all odds — had what I was looking for. I was absolutely sure that the version I was looking for could have only come from the b-side of a different 12" — so singularly strange was its trancelike shades of ambient soul — but it turned out to tucked away at the end of the album as a sort of reprise. The After 6 Mix Juicy Fruit Part II is an ethereal glide through liquid neon in the darkness, reveling in the lush textures of the original version while James Mtume and Tawatha Agee trade loose, off-the-cuff vocals and asides.
In the seventies, James Mtume had played percussion with various jazz ensembles — including Miles Davis' (including the awesome Get Up With It) before recording deep astral jazz records like Rebirth Cycle and Alkebu-Lan: Land Of The Blacks. You can certainly hear that heady attention to texture here, as his crew (including other seventies jazz figures like fellow Miles alumni Reggie Lucas and Hubert Eaves — the man behind the deep seventies Esoteric Funk LP) get down to business within the context of eighties dancefloor boogie.
Lil' Louis
French Kiss
Diamond

1989
Lil' Louis was a Chicago original, operating his Future club night in parallel to Frankie Knuckles' endeavors at The Warehouse. He cut a singular path through the eighties house scene, with records like Frequency and The Original Video Clash (backed with How I Feel and Music Takes U Away, respectively) before dropping the French Kiss EP. This is the original release for French Kiss — featuring the acid house shapes of Jupiter, New York's minimal groove and the hard-edged, almost-punk moves of War Games — which I didn't get ahold of until some time later.
This, on the other hand, I did already have. The full-length statement that Louis released in the wake of French Kiss' runaway success in the UK, it includes an updated version of French Kiss with vocals from Karlana Johnson and an edit of Wargames. Hearing it for the first time was one of those great, unconfigurable listening experiences, and it remains one of the most fully realized house LPs even as it manages to transcend that genre tag.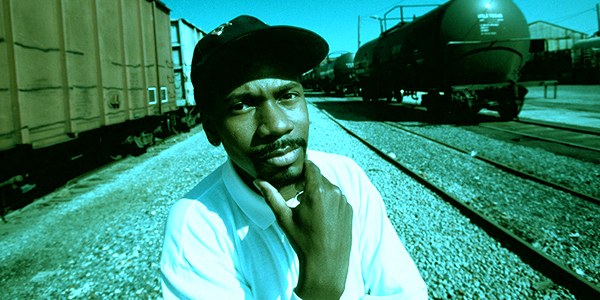 The album opens with the contemporary single I Called U, which finds Louis dealing with the droning advances of a female stalker over a piano-led backdrop, before moving into the angular, trancelike shapes of Blackout. Deep house missives Tuch Me and 6 A.M. feature collaborations with the original deep house architect Larry Heard), while the rolling minimal groove of It's The Only Thing finds him working with Chicago industrialists Die Warzau.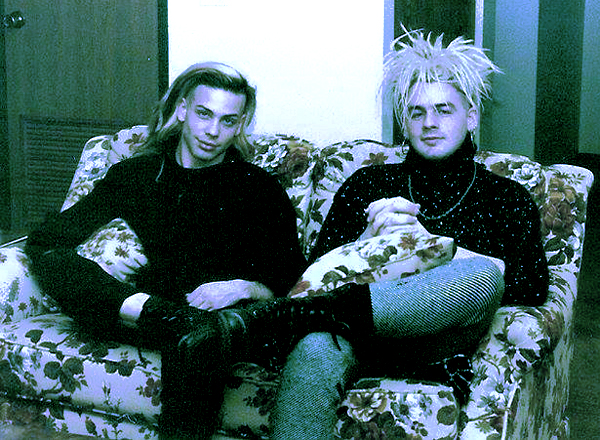 Ever the consummate sensitive artiste, Louis gets introspective with the ethereal Insecure and enters slow jam territory with The Love You Wanted, while Brittany is a two-and-a-half ambient piano sonata. The album-closing Lil Tanya is a low slung blues workout featuring his father Bobby Sims on guitar and lead vocal.
A few years later, Louis released the follow up album Journey With The Lonely, a more organic-sounding record shot through with jazz shapes and built on deep, throbbing grooves. Needless to say, it often gets mentioned among the great house long-players of all time (in fact, it even features in the Op-ART Hall Of Fame, right alongside John Coltrane, Marvin Gaye and Silver Apples).1
The two of them taken together certainly suggest something special..
...something kinda like...
AMBIENTSOULHOUSEMUSICTRANCEDANCETRONIKFUNKBOOGIE
---
Machine Soul (Part 1)...
Have a happy Halloween.