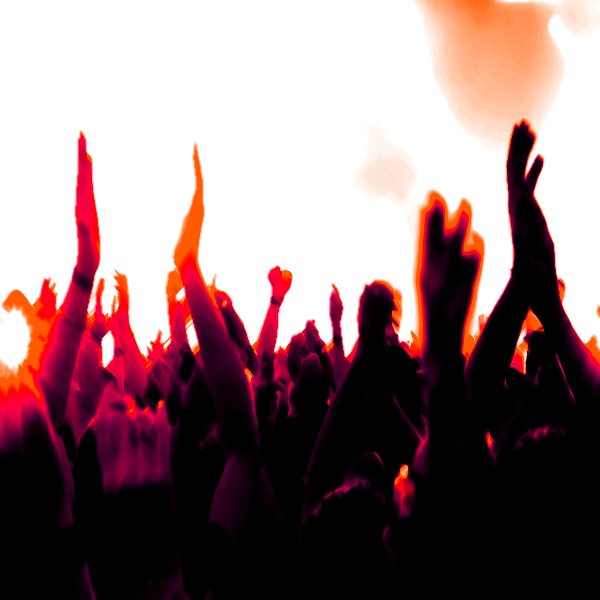 This is part one (of two) in a series of loosely interconnected glimpses of the sonic revolution, where righteous protest and sonic exploration meet in time and space...
---
The resistance started in folk and the blues, stretching from songs like the 17th century Diggers' Song into the fourth decade of the 20th with Leadbelly's Jim Crow Blues, chronicling the ills of their day with a resolute spirit that vowed to one day reach the mountaintop.
Some years later, Billie Holiday kicked the door open into the mainstream with Strange Fruit, unmasking the horrors of the Jim Crow south with stark clarity shone right in the media glare. We will no longer be ignored. This spirit coursed through the veins of jazz to come, with Max Roach's We Insist! symbolically ringing in that decade of change with a demand for Freedom Now.
The whole modern folk tradition — which reached critical mass in the early 1960s — seems to stem from this same impulse, summed up in the spirit of a song like We Shall Overcome. It enters the realm of rock 'n roll via Bob Dylan's early records, featuring songs like The Times They Are A Changin' and Blowin' In The Wind, which had a profound impact on the likes of The Beatles and The Byrds.
San Francisco's acid rock seemed to split the difference between the two forms (via The Byrds' durable folk rock template and their Fifth Dimension ruminations on John Coltrane), particularly in the case of Jefferson Airplane, who lent songs like We Can Be Together, Mexico and Have You Seen The Saucers a razor sharp tone with a paramilitary edge. The contemporaneous Wooden Ships, a gentle slice of sun-glazed folk psychedelia written by the Airplane's Paul Kantner in conjunction with David Crosby and Stephen Stills, places two adversaries from an unnamed war alone together on an uninhabited island and marvels at their slow acceptance of one another in a true meeting of the minds.
The influence of this sort of West Coast folk psychedelia — blended with The Beatles — could be felt down south in Brazil's Tropicália movement and Argentina's psychedelic underground, and in both instances proved an aggravation to their countries' respective military dictatorships. In a climate of increased militarization and the pitched culture war of the times, Jefferson Airplane's Crown Of Creation seems to run the kaleidoscope of sixties idealism through an apocalyptic prism, offering a glimpse of seventies dread looming out there on the horizon.
This was the backdrop when Jimi Hendrix played the Star Spangled Banner at Woodstock. Shimmering Hendrix-penned numbers like Castles Made Of Sand, Bold As Love and the phantasm of 1983... A Merman I Should Turn To Be seem to paint across the cosmos the image of a world at peace, while the fiery flipside of the man's legacy could be felt entering the crucible of Michigan's factory cities, with the proto-punk onslaught of Detroit's MC5, Ann Arbor's Stooges and the working-class rock 'n roll of Flint's Grand Funk Railroad raising the stakes and turning up the volume. Meanwhile, across the Atlantic, a cold wind cut through Birmingham as Black Sabbath crawled from the darkness to chronicle a bleaker era of opposition with songs like War Pigs and Wicked World.
Now rewind for a moment to 1960s San Francisco, where Sly & The Family Stone made their glorious run of recordings that embody the spirit of righteous protest, records like A Whole New Thing (featuring the triumphant Underdog) and Stand!, which remains — along with their performance at Woodstock — some of the most life-affirming music you could ever hope to hear. The group exemplified the era's optimism and open-mindedness, with their integrated lineup and singular sound imbued with a driving funk soul spirit that touched on the rock 'n roll attitude of the contemporary San Francisco scene.
But in truth, soul's tradition of visionary protest stretches back even further. Sam Cooke famously penned A Change Is Gonna Come in 1964 after hearing Bob Dylan's Blowin' In The Wind, while The Impressions took things even deeper with Curtis Mayfield-penned numbers like Keep On Pushing and People Get Ready. True to spirit, this was empowerment as much as protest — empowerment as protest, even.
James Brown had his own anthem of empowerment in Say It Loud – I'm Black and I'm Proud, which caught fire in 1968 and later kicked off a series of of records stretching deep into the seventies, including The Payback, Revolution Of The Mind, Hell and The J.B.'s Damn Right I Am Somebody (the latter two are potent ruminations on the Watergate era, shot through with a deep sense of seventies dread).
Brown's righteous on-the-one funk of course had a profound effect on Fela Kuti, the storied revolutionary musician operating in Nigeria out of his Kalakuta Republic, who unleashed records like Roforofo Fight, Expensive Shit and Zombie that remain searing indictments of government corruption and brutality to this day.
Edwin Starr's War seemed to picked up where Sly Stone's driving rock soul workouts left off, with a rousing call to (dis)arm riding a peak-period Norman Whitfield production, while The Chambers Brothers' The Time Has Come offered one of the great signposts of the era with its title track1 — a signpost of rock-inflected soul in a Sly & The Family Stone stylee.
All of this was taken to its logical conclusion with the wild seventies excursions of George Clinton's Parliament/Funkadelic empire, with records like America Eats It Young and Free Your Mind And Your Ass Will Follow sprawling out into a singular acid-fried vision of seventies unrest.
At the dawn of that decade, this impulse went into soul supernova, with Curtis Mayfield's eponymous solo debut — featuring the triumphant Move On Up — and the subsequent Curtis/Live!, its extended reflections on the troubles of the world matched by Mayfield's graceful determination. Something special happens when songs like We The People Who Are Darker Than Blue, We're A Winner and I Plan To Stay A Believer mix with his gentle between-song banter, and you can glimpse a beautiful future in the record's grooves. It's the sound of hope in the face of hard times, digging deep to Keep On Keeping On and trying to somehow make the world a better place.
Marvin Gaye picked up the baton with What's Going On, a glorious song cycle that captured the mood of the day in elegiac style, opening the door at Motown for Stevie Wonder's stunning sequence of seventies records. Check out Innervisions, with the rough and tumble stomp of Living For The City — capturing a gritty slice of urban life in its tough seven minutes — and the gorgeously plaintive Visions, a song that dares to envision a world in which hate's a dream and love forever stands.
Former Temptation Eddie Kendricks continued this thread with the hypnotic chant People... Hold On, a resolute march to empowerment, while back in Chicago, Syl Johnson hit hard in 1970 with Is It Because I'm Black. Featuring the melancholic strains of title track and the majestic grandeur of Concrete Reservation and I'm Talkin' Bout Freedom, it was a record that bubbled deep underground before gradually picking up its richly deserved recognition as a stone cold classic.
Just as everyone seemed to have caught up with where he was going, it seemed that Sly Stone's relentless positivity had curdled into a mystified haze at the turn of the decade.2 He took a left turn into the downbeat with There's A Riot Goin' On, a weary entrance into the seventies — especially after the previous year's wild funk 7" Thank You Falettinme Be Mice Elf Agin — that seemed to signal a sea change in the tenor of the times.
From the weary Philly soul of The O'Jays' marathon epic Ship Ahoy (which lasts the better part of ten minutes) to Eugene McDaniels' staggering Headless Heroes Of The Apocalypse,3 there were a great many complex soul records that grappled with the demons of the day in unflinching detail.
This was the context from which the bubbling of the sharp, gritty poetry of The Last Poets' debut record — along with ex-member Gylan Kain's scorching The Blue Guerrilla — sprung, both pervaded with a fire-stoked revolutionary fervor informed by the harsh realities of life in the shadow of COINTELPRO. Similarly, Nikki Giovanni's The Truth Is On Its Way — with Ego Tripping's shades of female empowerment — was a sharp-tongued verbal strike in step with the times.
Gil Scott-Heron, with partner in crime Brian Jackson, had the longest — and arguably most fruitful — run, unleashing a breathtaking series of records — including Winter In America and Pieces Of A Man (featuring the incendiary The Revolution Will Not Be Televised) — throughout the seventies. Theirs was a music — along with The Last Poets, Kain and Giovanni — drenched in soul and low-slung funk, but more than anything was shot through with the spectre of jazz.
Jazz, that enduring edifice, was of course still going strong. John Coltrane had already chronicled transcendence and laid the blueprint for astral jazz, which was later elaborated on by his wife Alice Coltrane and former sideman Pharoah Sanders in expansive Indo jazz excursions like World Galaxy and Black Unity, respectively.
All of this ran parallel to Sun Ra's empire building (in fact, Pharoah Sanders had played with Ra even before hooking up with Coltrane's quintet), his independent Saturn Research label and mind-expanding records like The Heliocentric Worlds Of Sun Ra and Space Is The Place (the birth of an enduring sentiment that stretched into the nineties and beyond).
Figures like Ornette Coleman (with his symphonic Skies Of America record), Don Cherry (responsible for the intriguingly amorphous Organic Music Society) and Marion Brown (whose Vista LP featured a cover version of not only Harold Budd's Bismillahi 'Rrahman 'Rrahim, but also Stevie Wonder's Visions) continued chronicling the spirit of the times even as they voyaged deeper into inner space.
Similarly, Carlos Santana's continual focus on transcendence had resulted in a series of lush jazz-tinged records spanning the decade (he even collaborated with John McLaughlin and Alice Coltrane), bridging the gap between Woodstock and Montreux in the process. Herbie Hancock cut a similar path through the seventies, with his band adopting Swahili names in the wake of their thrust into cosmic jazz with records like Mwandishi, Crossings and Sextant.
Around this time, he also provided the score to the film The Spook Who Sat By The Door, with its revolutionary theme echoing shades of his earlier material like The Prisoner (and prefiguring the direction of his funky Headhunters-era material). Hancock's lush jazz mosaics of the Mwandishi period delved deep into abstraction, engaging with the mind's eye as much as any literal interpretation or meaning. The music seemed to be charting other worlds, mapping their terrain, and opening up the possibilities that they offered.
This spirit found embodiment in Krautrock. A record like Can's Future Days is immersed in the oceanic depths of Inner Space (incidentally, also the name of their studio), while Neu!'s motorik pulse seems eternal — locked onto the infinite horizon. Neu! '75 even predicts the second half of the decade in the proto-punk onslaught of Hero and After Eight. Similarly, Faust's ragged spliced-tape adventures seemed to preempt the experimentation of post punk even as they reveled in a sing it all together now communal spirit, while Amon Düül II sprung from an honest-to-goodness commune.
Over in France, Heldon's electronic assaults were informed by a militant spirit (indeed, Richard Pinhas was at the barricades in Paris during the student uprising of 1968) that pervaded atmospheric records like Électronique Guerrilla and Agneta Nilsson. All of this is heavy textural music that transcends literal statement to commune directly with the mind's eye, weaving the fabric of space and time into a stirring sonic tapestry.
Across the Atlantic, the reggae sounds of Jamaica were steeped in a similar expansiveness, most famously in the music of Bob Marley And The Wailers — and later in Peter Tosh's stalwart militant anthems and the spiritual sustenance of Bunny Wailer's recordings — but reaching a sublime peak in Burning Spear's self-titled debut and Junior Byles' immaculate Beat Down Babylon. Songs like Creation Rebel and Beat Down Babylon embody a spirit of perseverance in the face of overwhelming odds, offering visions of a better world in opposition to the surrounding harsh reality.
This path stretches deeper and deeper into the realm of atmosphere as the decade advances. One need look no further than the saga of Declaration Of Rights, a story stretching from The Abyssinians' steadfast original to the depth charging bass of Johnny Clarke's cover version (produced by Bunny Lee and mixed by King Tubby), culminating in the cavernous dub shadows of King Tubby's Declaration Of Dub version. This is music that you feel in your chest when it takes hold. Figures like Tubby and Lee "Scratch" Perry tore up the very fabric of sound in search of new potentials, spooling them out into three dimensions. It's no surprise that King Tubby's studio and Perry's Black Ark often invite comparisons to sonic laboratories or starships.
A record like Dadawah's sprawling Peace And Love used the techniques of dub to create a heady psychedelic trip steeped in Rastafari, spread across four extended grooves, while Fred Locks's roots-informed Black Star Liner (a reference to Marcus Garvey's historic Black Star Line) reveled in dense imagery, with the dread vibes of Walls evoking the plight of the concrete jungle.
On a similar tip, Prince Far I's Heavy Manners chronicled life under marshal law in the run up to Jamaica's national elections. This is a list that could go on and on, from Max Romeo's War Ina Babylon to the Mighty Diamonds' Right Time, all of it contributing to a rich legacy of righteous protest and sonic exploration.
It's a legacy that sets up the next leg of our journey: at the cusp of 1977, that year when two sevens would clash, and everything would change...
Footnotes

1.

The Time Has Come also includes a moving cover version of People Get Ready.

2.

If you miss Sly's positivity in the early 1970s, you could do worse than check out The Jimmy Castor Bunch, who cut a rollicking path through the decade with records like It's Just Begun and Phase Two.

3.

McDaniels, who was already on the CIA's watch list due to his militant stance on his previous record (Outlaw), was dropped from Atlantic after Spiro Agnew called the label to withdraw the album.