When confronted with its sleeve, my initial impression was that this must be a Nashville country record — either that or a Laurel Canyon singer-songwriter elpee — or perhaps some combination of the two. The cowboy hat, the beard, the seemingly airbrushed sleeve all seem to point to some confessional rootsy endeavor. Upon closer inspection, however, a few things begin to stand out. For one, the sequins on his jacket in the lower-left hand corner. For another, that cowboy hat actually seems to be made of black leather. And the typeface is wholly un-canyon and un-country, clearly pointing to seventies Europe.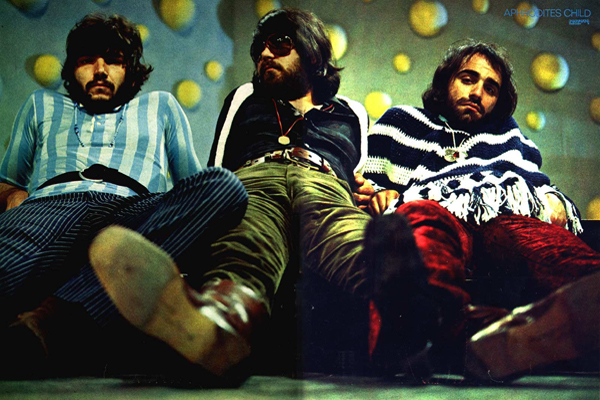 Upon reading what the text actually said, I realized that this was in fact a solo record by Démis Roussos, the man who started out in the Greek prog band Aphrodite's Child (along with Vangelis), a group who were responsible for lush, symphonic rock records like 666 and It's Five O'Clock, straddling the line between The Moody Blues and Amon Düül II.
Indeed, this record is forever paired with Vangelis' Earth in my mind: both feature wistful, bearded Greeks on the sleeve, both contain a masterpiece of sun-glazed soul (Midnight Is The Time I Need You and Let It Happen, respectively) and — sealing the deal — I happened to acquire both records around the same time.
---
Souvenirs is Roussos' fifth album, well into a solo career which had become hot property on the European stage, and finds the man tackling not only his trademark mammoth ballads but also the flaming embers of disco and even — would you believe it — the odd bit of country tucked away on the second side. It's not a perfect record by any stretch of the imagination, but certainly a special one with some truly interesting detours tucked away in its corners.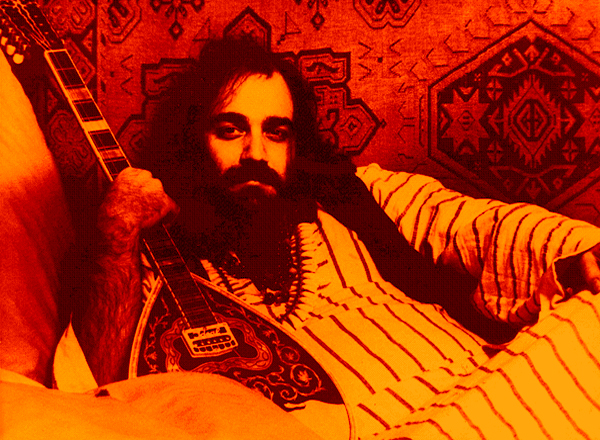 This is the sort of record that only could have happened in the seventies. It's remained pretty close to my heart in spite of the fact that I'm not crazy about roughly a third of it, because the next third is truly indispensable (and the remaining third is pretty solid as well), and it all hangs together in such a way that even the weaker moments soak up some of the magic of their surroundings.
---
Now the opening track, Sing An Ode To Love, is pretty clearly the worst thing here. It's a portentous ballad that gradually develops into a martial rhythm, before massed choirs swell into a melodramatic climax that never really goes anywhere. But you've got to stick with it, because just after this inauspicious beginning, the record's greatest track follows: Midnight Is The Time I Need You is a deep disco staple, at the time even reaching #12 in the US Billboard Disco chart.
Roussos weaves through its insouciant groove like a boxer, his voice gruff with desire, backing vocals spiraling around him in feminine ecstasy. Its rolling bassline seems to glide across the soundscape while liquid Rhodes pulse from deep within. A razor sharp string section cuts through the mix, making all the right moves at all the right moments. When the organ solo hits, those keys seem imbued with an eerie glow, slipping in and out of the mix like a ghostly mirage. Midnight was written by by Euro disco prince Alec Constandinos, who also wrote material for Cerrone, Kongas and Paris Connection, along with all but two of the tracks on this LP.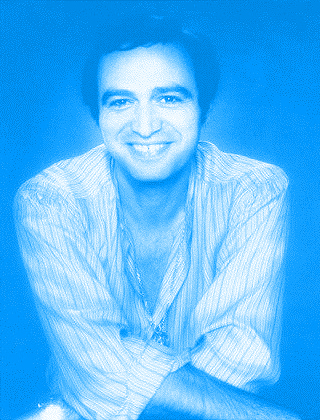 Action Lady continues on a similar tip — right down to its string section and Roussos' vocal stylings — with further disco endeavors, riding an uptempo breakbeat and sounding like chase music from some contemporary globetrotting espionage movie. It may not quite as indelible as Midnight Is The Time I Need You, but it's a welcome continuation down the same lush disco path.
It's worth noting that a large part of this record's appeal springs from Roussos' own production, along with the arrangements of Harris Chalkitis, Klaus Munro and Stelios Vlavianos, which blends all manner of lush sonics — those lilting flutes, the muted horn section, soaring backup vocals — into a rich sonic tapestry. Roussos actually had a number of great disco moments throughout his career, including 1978's L.O.V.E. Got A Hold On Me, which earned the distinction of appearing in David Mancuso' Loft Top 100.1
There's a number of tracks that fit directly with the man's burgeoning reputation as a balladeer, a crooner of dramatic proportions. From Souvenirs To Souvenirs is a gently-swaying yacht ballad, jazz-tinged with its liquid Rhodes dancing across Roussos' soaring vocals in the chorus. Strangely enough, it's always reminded me of Elton John's Feed Me from the same year.
Names hinges on the same dramatic axis, only this time the backing is unmistakably exotica-tinged, with sumptuous strings draping the track like gossamer. It's the sort of song you'd expect to hear in the blurred frames of a memory montage during some seventies film, where the ill-fated couple walks, laughing sweetly down Paris streets before the camera returns to the present day and the love interest has been gone five years now.
Perdoname is similarly cinematic, this time conjuring up images of a cantina scene south of the border with its flaring Mariachi horns and slide guitar that emerge from the record out of nowhere, as if it were the most natural thing in the world. Like, obviously! That's another part of what makes this record so fascinating... the stylistic diversity in evidence throughout — you've got Perdoname, Midnight's rolling disco grooves, the quasi-Italian balladry of I'll Be Your Friend Schöen Wie Mona Lisa (which always reminds me of Abba) and quasi-country-western moves all rubbing shoulders — it all seems of a piece, flowing naturally as a set of gently glazed soundscapes.
The piano-led symphonic majesty of Winter Rains seems to recall certain sixties Scott Walker songs in what turns out to be a truly epic chanson. The string arrangements are very reminiscent of The Seventh Seal, with Roussos alternating between subdued verses and a massive, operatic chorus. The backing vocals explode in its climax, Let me love you more, before it's all over in the blink of an eye.
Trying To Catch The Wind is cut from a similar cloth, but this time seems to draw on The Band (or even the Eagles), with some of the most bombastic backing vocals this side of Joe Cocker's version With A Little Help From My Friends. But doesn't it sound just a bit like something from Ween's The Mollusk? The near-hard rock production — with those soaring guitars and block rockin' beats — really make me flash on the brothers' nineties prog opus. I wonder if they ever heard this record? I wouldn't be surprised...
It's in the final stretch of the record where Roussos finally delves into those strange country-western shapes. White Wings "Asa Branca" starts out amidst icy synths — almost Gothic in execution — before dropping into an uptempo country-tinged excursion that rolls on gently strummed acoustic guitars and a rolling conga rhythm. The curious thing here is Roussos' operatic vocals, soaring over something that recalls a contemporary Glen Campbell ditty. Actually, I can't help but think of America, especially when those backing vocals sneak in. Not bad at all...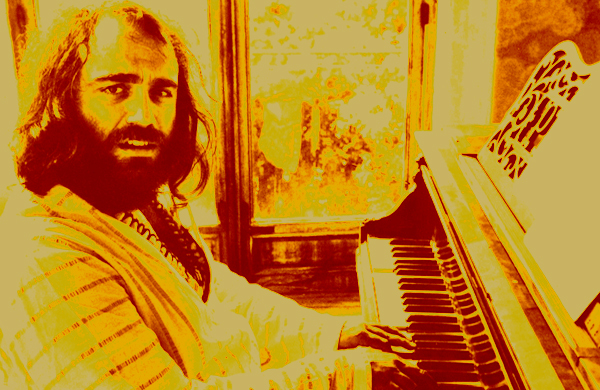 Even better, and rolling down the same dusty country road, is Tell Me Now. This little tune rides another shuffling conga rhythm festooned with tender acoustic guitar, harmonica and sun-glazed synths gliding throughout, while Roussos soars above it all with backing vocals sliding deftly all around. It rivals Midnight Is The Time I Need You as the record's finest moment, tripping along some country highway into sun-kissed horizons, and is just the sort of improbable confection that you hope to find when taking a chance on a record.
Strangely enough, it actually proves my initial instinct correct: this record does contain a fine bit of off-kilter country after all... and a lot more besides!
Footnotes

1.

Brewster, Bill and Frank Broughton. Last Night A DJ Saved My Life. New York: Grove Press, 1999. 418. Print.