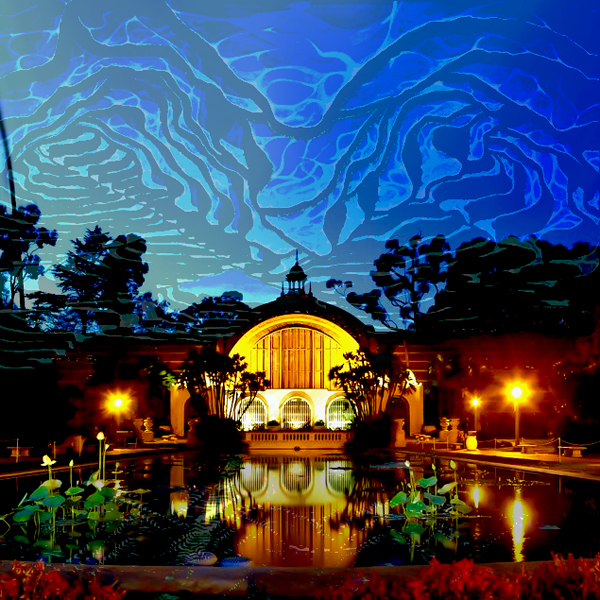 There's nothing quite like Woebot tearing it up — yet again — with a two hour, twenty minute Indian Classical Mix1 to cool you out in the midst of a long, hot summer. Serious science dropped indeed! The man hits you with some powerful words before taking you on an extended sonic journey:
You may not have enjoyed this music before, you may be prejudiced against it. But cast aside your preconceptions — zone out — think of it as summertime, Ambient Music if you like — but LISTEN to the awe-inspiring breadth of expression these masters b-ring to but single instruments as these sonic worlds unfurl like mandalas.
Listen Now
Indeed, you switch it on and the music just flows over you. Simply incredible. The man's right to focus on the otherworldly, often quite electric quality of this organic music, singling out the tambura as that constant drone which sounds like electrical power-lines. The notion of the mix as ambient music is quite an interesting lens to listen through, as this music should certainly appeal to fans of Brian Eno, The Black Dog or Aphex Twin and their excursions into inner space music both strange and wonderful.
Historically, it has often been a music approached through one doorway or another, be it The Beatles or the Coltranes, Terry Riley or Yehudi Menuhin. Still, it's a memorable moment the first time one encounters something like Shivkumar Sharma's Raga Madhuvanti for the first time — the real deal, straight from the source — a feeling not unlike plugging into the national grid.
In truth, while I'm a huge fan of Indian classical music, be it Hindustani or in the Karnatic tradition, my collection isn't nearly as deep as it should be. In part this is due to various geographical realities, but also — and Woebot touches on this — the fact that there have been scant reissues of the stuff over the past twenty years.
I do snap up whatever O.G.'s I manage to stumble across (although I have only the Shivkumar Sharma, Ali Akbar Khan and Pannalal Ghosh records of the ones featured in the mix... and I've long been stalking a copy of the Ustad Nathoo Khan), but the fact is that it's getting harder to track many of them down. Coupled with the fact that I got hooked up with the music relatively late in the game in the first place (birth date-related more than anything, although I do wish that I'd clocked this music way back in junior high), it's an often frustrating situation.
These days, Bollywood-related reissues have an even stronger presence on the racks it seems (see Charanjit Singh's incredible Synthesizing: Ten Ragas To A Disco Beat, which Bombay Connection unearthed a few years back), than Indian classical recorded within the twenty year period stretching from the mid-1950s to the 1970s.
Contrast this with the ease with which one can find the storied concerts of the Arturo Toscanini and George Szell eras, lovingly remastered and repackaged (the sterling work of labels like Deutsche Grammophon and RCA Victor springs to mind) since the dawn of the CD era. Surely a comparable reissue program for Indian classical is in order?2
All of which brings us back to the importance of mixes like this one, shining as they do a light on such powerful, all-encompassing music. Woebot's take on Indian classical has always been a unique one, and I've always dug the connection that he continually highlights between the Hindustani tradition and its profound influence on Arthur Russell's well-deep excursions into sound (in parallel with the repetition thing running right through minimalism and electronic music).
Despite the resistance one often finds when the average listener is confronted with extended running times and repetition, it's without a doubt been one of the crucial building blocks of music since time immemorial. From the extended ragas of Ali Akbar Khan and Terry Riley's all night Persian Surgery Dervishes sessions and Shri Camel to Manuel Göttsching's electronic opus E2-E4 and Basic Channel's marathon Quadrant Dub to Arthur Russell's sunset hymn In The Light Of The Miracle, it's all about locking onto that central pulse and riding it into the horizon on infinity's wings.
Like Prince once said, there's joy in repetition.