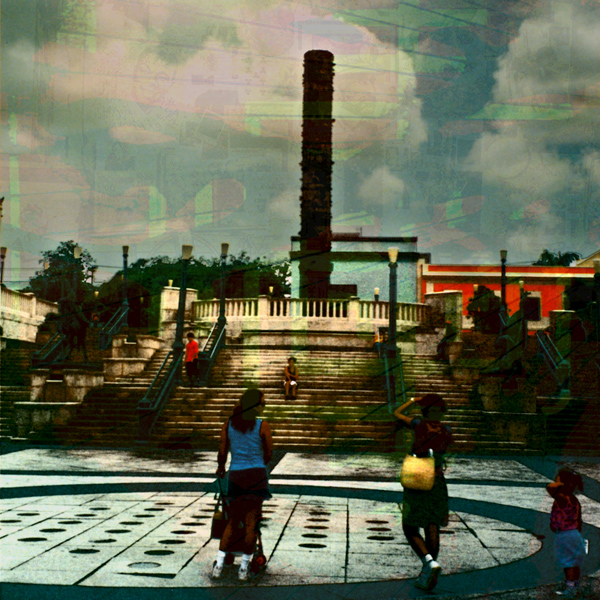 Terranova, Terranova... doesn't that mean new land?, I heard a voice say.
Traffic sounds hang like hieroglyphs in the thick of the afternoon, air hot and humid and heavy, surroundings all swathed in blankets of compression. Bass pressure rises from within the monolith's core, the digital skank of The Sabres Of Paradise cresting with gilded guitars on the surf, echoes of Wilmoth Houdini & The Night Owls and distant decades scaling impartial into the past.
The Orb, a sun nestled into the horizon like a craft on the ocean waters. Loa, spirits and the Haunted Dancehall all phase in before drifting out toward that familiar star's bronze vibrations on a lazy wave breaking back against the shore...
Excerpt from The Coqui Papers