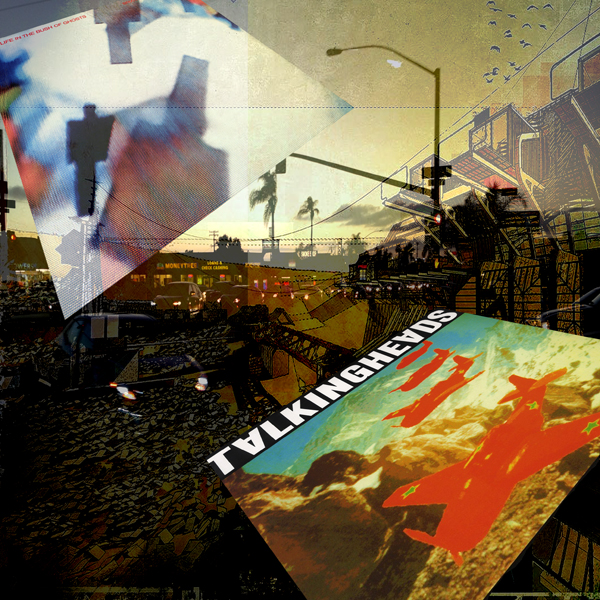 Two years ago I asked the question Where does machine funk intersect with post punk? It's a question I'd meant to jump into deeper at the time, but then the moment seemed to pass. I'd been toying with the notion of revisiting it recently, weaving a narrative around these two strands of music that seemed to run in tandem for much of the eighties (and beyond, truth be told).
Just the other day, my brother Matt was over and we were listening to a selection of music that in large part sprang from this continuum and he commented on the striking sonic overlap between post punk, disco and funk, that the three genres almost formed the sides of a triangle that — and I'm jumping in here — had a profound shaping influence on modern music.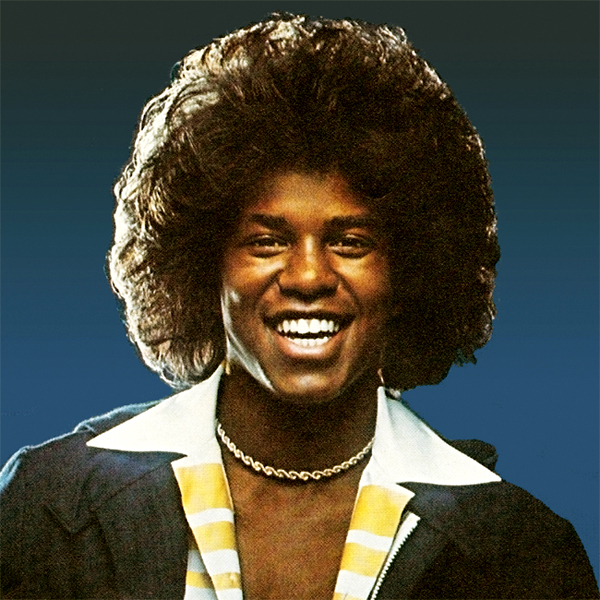 The tune that instigated the comment was Jermaine Jackson's Erucu, playing out on the heels of a bunch of late-period post punk along the lines of A Certain Ratio and 23 Skidoo, but something like Barry Waite & Ltd.'s Sting or James Brown's I Can't Stand It "76" would make the case just as strongly.
That is, the stripped-down tautness of funk, aspects of disco's four to the floor minimalism and the funky edge of post punk's year zero reinvention of the rhythmic wheel (sourced in large part in the very no-nonsense funk of the seventies in question here) share a certain sonic kinship that (teasing in reggae here as well) seems to have laid out the next decade(s) in advance.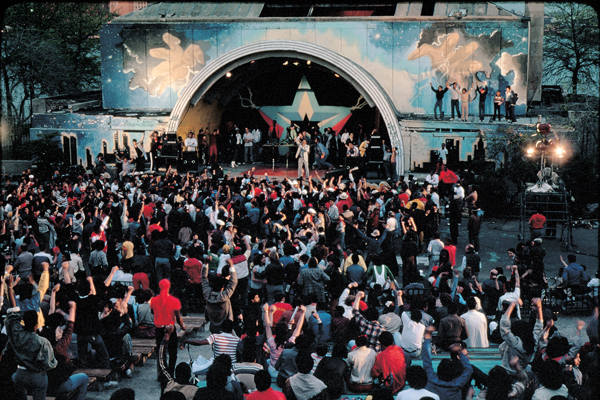 Wheeling this back to my original comment about post punk vis a vis machine funk, what you had in the eighties was this great convergence between the two worlds, almost as if two dimensions overlapped for this blessed spell of time and characters were able to move freely between the two worlds in a great exchange of ideas. I'm talking about Bernie Worrell joining the Talking Heads on tour, Blondie's Chris Stein providing those moody dubplates for Wild Style, New Order hooking up with Arthur Baker and John Robie in New York for Confusion, and about a thousand other examples.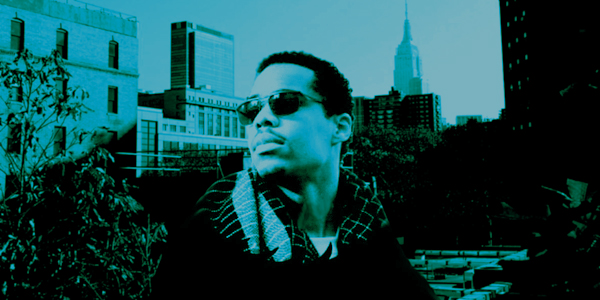 Speaking of Baker/Robie (the producers of Afrika Bambaataa & Soulsonic Force's Planet Rock), the picture really falls into place when you take things like electro and early hip hop into consideration. On one hand, you have the spectral missives of Hashim (whose Primrose Path sounds like the digital cousin of 400 Blows' Declaration Of Intent, both sharing in those same slap-bass future shock vibes) and Man Parrish's Special Disconet Remix of Hip Hop, Be Bop Don't Stop.
Hip Hop, Be Bop Don't Stop, whose rubberband bassline seems to recall The Clash's The Magnificent Seven (whose bassline seems to recall Chic's Good Times (whose bassline was seemingly imitated by everybody else as well)), while on the other you have The Cold Crush Brothers' Punk Rock Rap and Grandmaster Flash & The Furious Five's New York New York. All of which could theoretically soundtrack a rough-and-tumble cinematic take on William Gibson's Neuromancer. Of course, it doesn't stop there...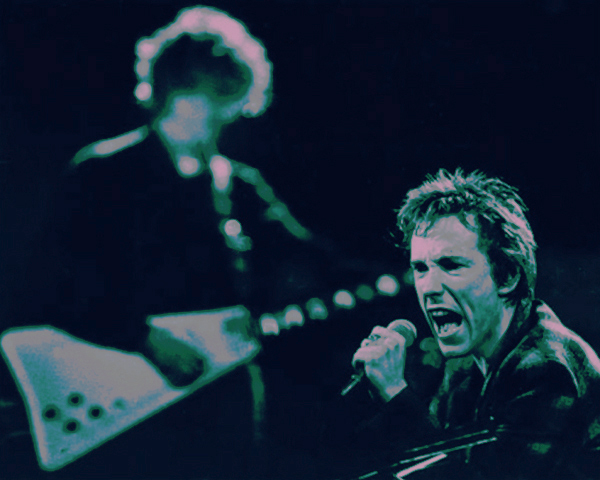 Take Prince and his affinity with not only new wave but also PIL, whose Metal Box is one of the cornerstones of post punk; if the genre does indeed have a pantheon, then it's right in there at the top. Interestingly, along with dub and funk, PIL were deeply shaped by Can's krautrock/funk, whose Ege Bamyasi and Saw Delight slide right in this continuum without much fuss at all.1
Once krautrock enters the discussion, the elephant in the room is obviously Brian Eno, who — along with David Bowie — were one of the main conduits of the music into the post punk collective consciousness (and beyond). Indeed, Bowie jumping from the plastic soul of Young Americans into the Autobahn-surfing Europe-endlessness of Station To Station and on into the Berlin trilogy — where the aerodynamic funk of those two records gets yoked to an electronic framework that is firmly in this continuum (see Breaking Glass, Blackout and D.J. for starters).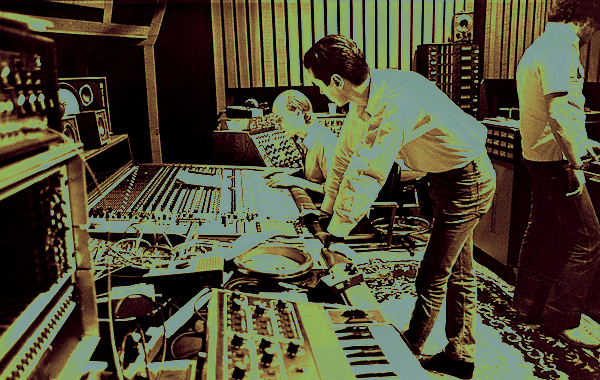 And Eno of course went on to become the crucial guiding force in not only the Talking Heads' post punk trilogy (particularly Remain In Light) but also the tremendously prescient My Life In The Bush Of Ghosts. Both of which are defining records in this post punk/machine funk district, and lie at the heart of what I will call my idea of the eighties.
You can hear the overlap between the rolling rhythms of these two strikingly modern records and — on the one hand — West African monster jams like Tony Allen's N.E.P.A (Never Expect Power Always) and — on the other hand, perhaps more unexpectedly — early rap excursions like Spoonie Gee's Spoonin' Rap, with all four records sharing that same sense of thick atmosphere rising like vapors from the twilight city streets.
We will hang out in this neighborhood for awhile, so don't go anywhere, but I must leave you for a moment to score some alcapurrias from this bodega on the corner. Chill here on this bench for awhile and listen to Remain In Light and My Life In The Bush Of Ghosts back to back while watching the traffic, and I'll be back in a bit.
---
LISTEN NOW
TV002: Remain In Ghosts

James Brown

I Can't Stand It

"76"

A Certain Ratio

Shack Up

Barry Waite & Ltd.

Sting

Part 1

Jermaine Jackson

Erucu

Talking Heads

I Zimbra

Grandmaster Caz

&

Chris Stein

South Bronx Subway Rap

Brian Eno

/

DavidByrne

Regiment

400 Blows

Declaration Of Intent

Hashim

Primrose Path

New Order

Confusion

Substance Version

Man Parrish

Hip Hop, Be Bop

Don't Stop

Special Disconet Remix

Grandmaster Flash & The Furious Five

New York New York

Tony Allen

with

Afrobeat 2000

When One Road Close

Another One Go Open

Talking Heads

Born Under Punches

The Heat Goes On

Spoonie Gee

Spoonin' Rap

I Don't Drink Smoke Or Gamble Neither I'm The Cold Crushing Lover

Brian Eno

/

DavidByrne

Moonlight In Glory

David Bowie

The Secret Life Of Arabia

Can

Sunday Jam

Talking Heads

Listening Wind

Brian Eno

Energy Fools The Magician
Terminal Vibration 2: The Records
Footnotes

Indeed, I've always thought that the oft-derided late-period Can records like Flow Motion, Saw Delight and Can only suffer by comparison to the band's seismic earlier material; taken on their own merits, I think they stack up quite favorably as shadowy precursors to things like Fear Of Music, Remain In Light and My Life In The Bush Of Ghosts. Just because something isn't Halleluwah doesn't mean it's worthless! So don't sleep...