This 12" came up in the most recent episode of Terminal Vibration, but it's such a uniquely strange record that I thought I'd spend a little more time with it. What marks it out as curious is its structure: each of the track's four versions get more warped and dubbed out than the one before, literally descending into madness by the end of side two. I can't think of an earlier record that shares the same sustained concept — although I wouldn't be surprised if reggae beat them to it — which works like a charm.
Coming on the heels of the dubbed-out triple-LP madness of Sandinista!, Radio Clash updates the blueprint of songs like Ivan Meets G.I. Joe and The Magnificent Seven with skittering, dexterous rhythms — verging on electro, at times — to arrive at a twisting, wiry vision of swashbuckling post-disco. Those electroid drums and infectious rhythms point the way forward to not only Combat Rock's massive Rock The Casbah — where they were distilled into a potent formula that stormed the charts — but also the strikingly peculiar Cool Confusion.1 As such, it remains a key stepping stone between the sensibilities of Sandinista! and Combat Rock.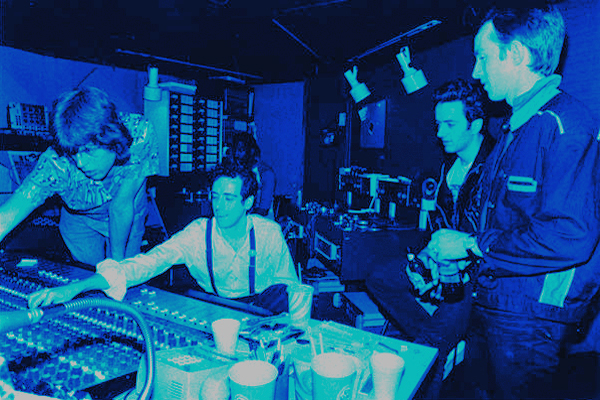 This Is Radio Clash introduces itself with Joe Strummer's maniacal laughter before dropping into a punk-boogie rhythm shot through with dub disco stylings shimmering across its surface. The track moves like a nomad running parkour through the city, bouncing off walls, leaping rooftops and sliding down rails in mad pursuit of... something.
Paul Simonon's bass adopts a nimble, moonwalking quality that picks up where Sandinista!'s Version City left off, while Topper Headon's chattering drums are treated with all manner of electronic modification. Joe Strummer rides the groove, chanting the track's title over a haunting sax tattoo from guest star Gary Barnacle in between another one of his mini-raps. Like Parliament's Flashlight, it's not so much verse/chorus as both happening simultaneously. Of course Mtume and Kleeer ain't far off either, come to think of it...
The second version, simply titled Radio Clash, is a disco dub of the original track, with the effects cranked up to a respectable level and electronic sparks spraying every which way from its central groove. It's so subtly different from the original that one could conceivably not even notice the difference, even if Strummer leads off with a different couplet at the song's launch. If you weren't paying attention, it would almost be subconscious. Its relationship to the original always reminds me of D-Train's You're The One For Me to its instrumental version.
Kicking off the second side, the seven-and-a-half minute Outside Broadcast strips the track down to its core framework, riding its rubberband rhythm like a loose caboose in free fall. An uncredited vocalist — I'd guess Paul Simonon — does some low key toasting over the top while half-life diva backing vocals bounce around the track in unison. Long stretches of the track are purely instrumental, while others bring in snatches of Strummer's original vocals — dubbed to pieces King Tubby-style.
As I said before, it's one of the great hidden gems in the band's back catalog, conjuring up images of a careening taxi cab ride through fog-cloaked city streets deserted in the twilight. The taxi cab stylings in evidence throughout bring to mind Prince's Lady Cab Driver: beyond the fact that they share the same street corner atmosphere, their respective grooves are so similarly sure-footed and nimble that they always go down a treat together in the mix. Definitely a hidden gem in the band's catalog, this is what the 12" single is all about.
Radio Five is the fourth and final version, where madness sets in for good. It kicks off with a muted playback of Strummer's opening scream before a conga rolls into increasingly dubbed-out beats echo-chambered into infinity. Then the groove comes in, clippity-clopping all over itself in what's revealed to be the dub version of Outside Broadcast. That's right: a dub of a dub of a dub. As if that weren't enough, the whole thing is wildly scratched to confusion by some uncredited turntablist — this time I can't even guess — as phantom bleeps weave in and out of the mix. The whole track just tumbles over and over itself before collapsing into an anarchic mess. It's great!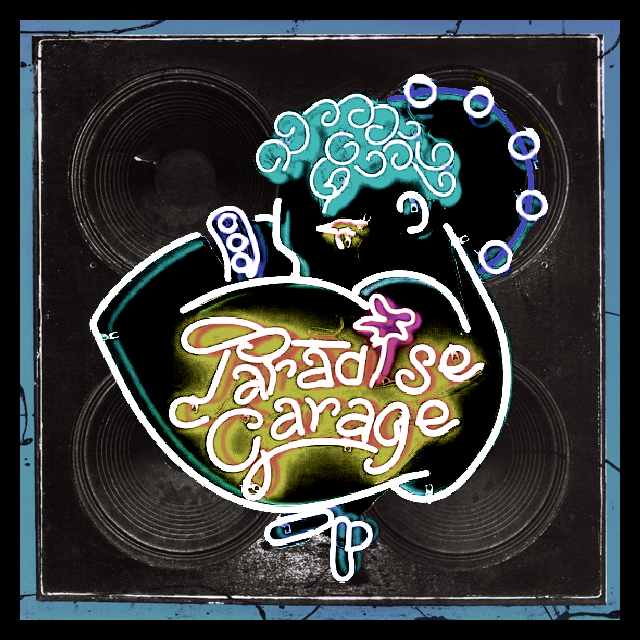 One of the many reasons this record means so much to me — aside from the fact that it's a killer track and the obvious conceptual flourishes — is that it remains an excellent showcase of the excitement during the new wave/post-disco era, when you'd get all manner of music rubbing shoulders in the mix — say at the Paradise Garage — regardless of their origin, so long as it moved the dancefloor. In a sense, it was the mightiest détente between rock and soul since the heady days of the 1960s.
A large part of the 70s' appeal (and why it remain such an impressive era) is the sheer amount of scenes and sounds that managed to reach their apex during its duration, be it funk, soul, reggae, krautrock, punk, cosmic jazz, hard rock or disco. The eighties, by contrast, were an era where all these disparate sounds seemed to intertwine for a shining moment, pulling together the various strands of dub/reggae, hip hop, post punk/new wave, soul/boogie and rock into a shimmering flow of post-disco rhythm.
---
Of course it couldn't last forever, and by the decade's end it had all shattered into a million pieces (that have only diverged further since).2 And yet for a spell, it all sure did burn brightly.
Footnotes

1.

The b-side to Should I Stay Or Should I Go?, Cool Confusion is surely one of the strangest songs in The Clash's discography. With a quasi-reggae rhythm riding a single bass drum beat punctuated by bleeps, Strummer unfurls heavy lyrics as spectral guitar occasionally flutters in the background with the odd synth flourish. It's utterly unique for 1982 and the sort of thing that wouldn't sound out of place on a Gorillaz record.

2.

With a slight return circa 2001-2005ish, when — not entirely coincidentally — r&b, rock, dance and even indie were all mining the eighties for inspiration.