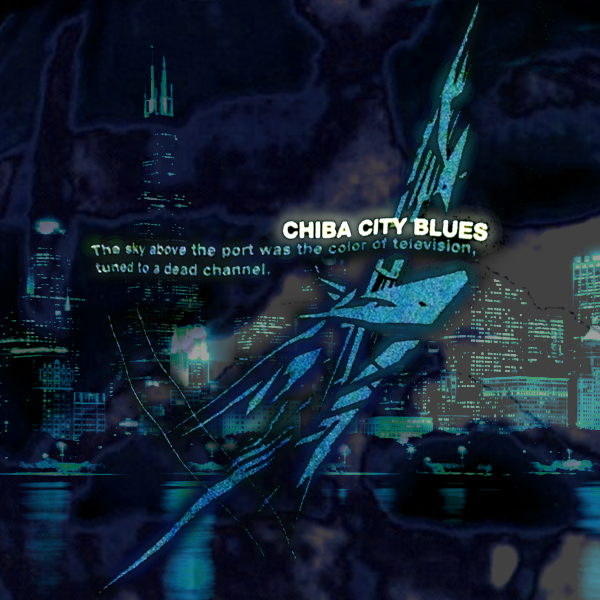 In the midst of all this excitement - post punk and what not from the midst of the Gibson era - it makes sense for a slight return to Neuromancer and Chiba City. The sky above the port was the color of television, tuned to a dead channel, with the binary skyline of Chicago sprawled like '98 and the view from the Sears Tower stretching out into the cornfields of Iowa, Missouri and beyond (the city of Detroit 280 miles in the other direction). Arthur Russell sings Let's Go Swimming across the Great Lakes and life In The Corn Belt
The sounds of this music - post-disco sounds, Compass Point, post punk noise - make perfect sense in the world of The Sprawl and the L5... Tackhead and Fat's Comet, 23 Skidoo and 400 Blows - like Cabaret Voltaire - all make sense in this world as much as Scientist and Blackbeard's dub in the chambers of Zion. King Tubby, Prince Jammy, Bunny "Striker" Lee and all the others blend in the heavy vibes of the anteroom, with the great expanse of the capsule drawing deep into the murky depths below. You are in The Deep now... Captain Nemo plays the pipe organ within the iron walls of the Nautilus.
Sketch an emerald vector from all of this to The Sabres Of Paradise and Two Lone Swordsmen and keep tracing it right up to the this moment, the Glenn Street Assault Squad holding court in the corner booth at the Air Conditioned Lounge, the sound of deep house - Rick Wade, Solaris, Stockholm Sessions - in full effect. The Rooms In My House Have Many Parties, tactile, three-dimensional sounds... rhythms you could reach out and touch, if your ears could only reach just a little bit further. How disco's rhythms sometimes seem as if they were sequenced by machine, the way electronic music often seems to live and breathe.
Prelude and West End, dubbed out sides of the Burnt Sienna series, capturing the sounds of Grantville on wax for posterity. On the Voyager tip. ISDN, Vit Drowning, Earthbeat: great expanses of warped sound twisting in the darkness. Señor Olmos in an overcoat. Curbside sushi and club tools for visitors. Situation 12. Claude Young and The Skinless Brothers; Dirty House Crew/Acid Wash Conflict. Surgeon > Scorn > Faust > The Velvet Underground. And on and on and on...
---
The underground lives on, whatever the case may be.