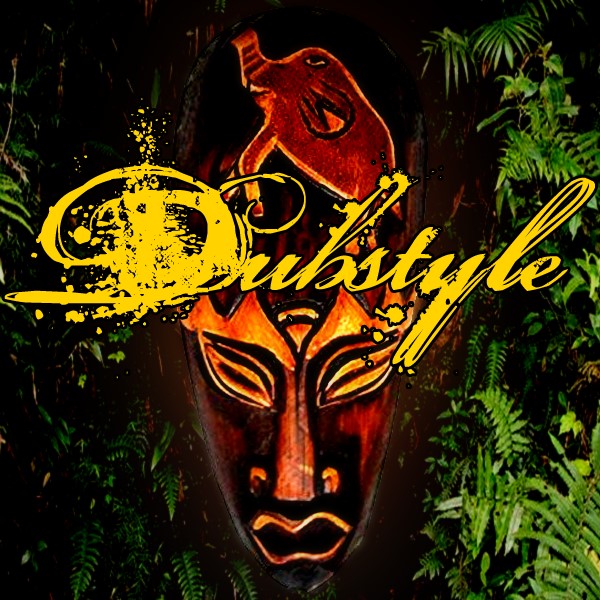 Now that we've reached this point in the whole Terminal Vibration trip — the mid-point to be exact — and what with all the talk of Jah Wobble and bass pressure and dread, well, it got me thinking about the original dub masters and pulling out a bunch of my old dub records and messing around a bit on the turntables. The result was this rough little mix, which was largely inspired by a bunch of my old dub cassettes that used to get a lot of play back in the Colt days. My love affair with dub started in earnest way back in the late 90s with a King Tubby comp — the impetus for my exploration was trip hop, specifically Smith & Mighty's oeuvre — and since then I've never looked back.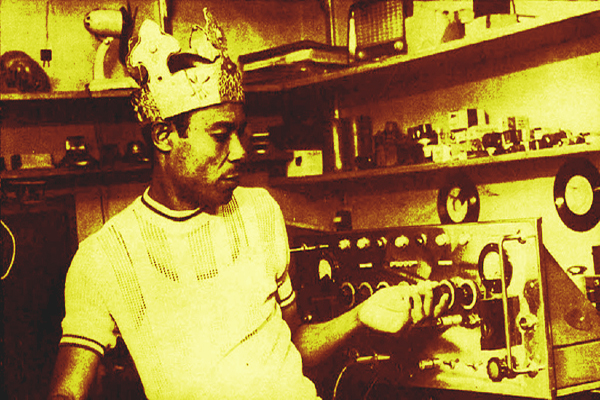 Put crudely, dub was born on the b-side of the reggae 7" single, where the instrumental version of the a-side would be pressed so that deejays could chat over the top at the soundsystem Saturday night. Eventually, certain producers — producers like King Tubby, Herman Chin-Loy and Lee "Scratch" Perry — started messing around with the master tapes, accentuating particular aspects of the record, beefing up the bottom-end, dropping in snatches of the original vocal and running it all through the effects units, in the process fomenting a musical revolution. This was head music with a heavy beat, and things would never be the same.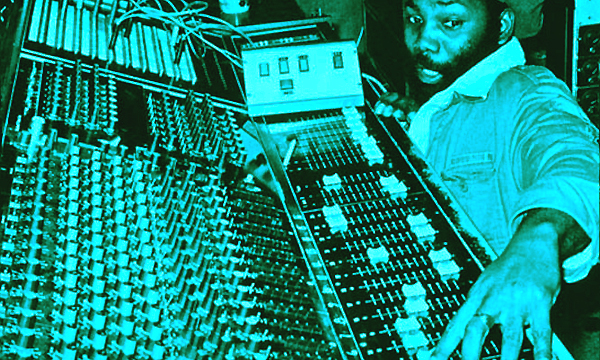 Full-on dub LPs weren't long after, and dub's methodology (and arsenal of production techniques) even started to creep onto the a-side in more spacious, and spaced out, mixes. Eventually these techniques filtered out into pop music via post punk and disco — thanks to producers like Dennis Bovell, Adrian Sherwood, Walter Gibbons and François Kevorkian — and the rest was history: suddenly the combination of a mixing board and an effects unit became a musical instrument in its own right, and the virtuosos came fast and thick to work their magic in the ensuing years. It's hard to imagine the sound of the 21st century's crop of alternative r&b artists without dub's O.G. mad scientist innovations.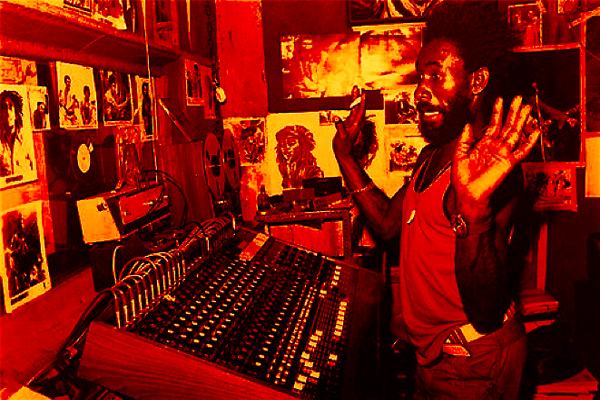 The idea with this particular mix was to trace the dub contagion from its peak-period mid-seventies development alongside contemporary Jamaican roots music through the digital (dancehall) eighties and the big beat nineties on through the next century, stopping off at outposts in dancehall, post punk, techno, trip hop and even grunge(!) before winding up at the lonely, desolate tundras of Rhythm & Sound.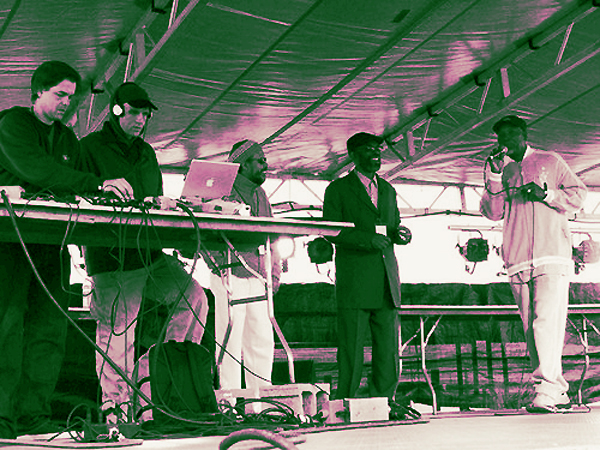 The cutoff point was dubstep, which will clearly merit a mix of its own. In truth, I envisioned Dubstyle! as a Star Wars-esque trilogy, with this mix standing as the A New Hope/Downbeat The Dub Ruler entry, to be followed this summer by a post-disco dancefloor extravaganza and wrapping up with an electro-dub/step-r&b apocalypse later this fall. And so... that should give you some idea as to what to expect. Or not?
---
This is by no means a primer (it actually departs from straight-up dub fairly quickly); think of it instead as a little tribute to a sound that has been very good to me (dub be good to me) over the years, a sound that wouldn't have been possible without a handful of mad producers who pushed their machines to the absolute limit, writing their dreams onto magnetic tape nearly fifty years ago and ushering in the future in the process...
LISTEN NOW
Dubstyle!

Keith Hudson

Hunting

Mamba

Pushing off into Keith Hudson's mystical swamp of dub. The atmosphere comes on thick and heavy from the jump, with a trilling flute, jungle atmospherics, rolling percussion and a jagged guitar cutting its way into the darkness before that bass comes in and washes over EVERYTHING. This is 1974, son.

Augustus Pablo

King Tubbys Meets Rockers Uptown

Clocktower

Maybe the most famous dub record ever? Augustus Pablo runs Jacob Miller's Baby I Love You So through King Tubby's illogical deep space machinery and turns in a total killer. With Pablo's melodica stylings in full effect, this righteous slab of Morricone-inflected dub was only just edged out by the ramshackle caravan vibes of East Of The River Nile when I compiled the Parallax 200. Futuristic like Kraftwerk, yet ancient as the Ziggurat of Ur.

King Tubby

Dub Fi Gwan

Blood & Fire

As far as I know, this absolute gem only saw the light of day when Blood & Fire put out their Dub Gone Crazy: The Evolution Of Dub At King Tubby's 1975-1979 compilation. Unbelievable! It's a low key masterstroke, replete with moody organ, bottomless bass and exquisitely four-dimensional sound over a slow-motion 4/4 rhythm. The highlight for me is the disembodied Clavinet that materializes in the drop out.

Joe Gibbs & The Professionals

Gates Of Zion

Joe Gibbs

This from the flipside of my 7" reissue of Chalice's Good To Be There, although I'm somewhat certain that it isn't actually called Gates Of Zion; it actually sounds like a dub version of Dennis Brown's Whip Them Jah Jah. I only know this because the actual Gates Of Zion appears on the 12" version of this single, which I tracked down on the strength of this very dub (only to be disappointed!). Confused yet? That's par for the course with reggae... versions all over the shop! Anyway, this is another excellent slab of organ-led discomix reggae — this time in quintessential Joe Gibbs stylee — anchored by a ten ton bassline and haunted by disembodied voices in the ether.

The Upsetters

Return Of The Super Ape

Island

Weird dub from the excellent Scratch-helmed Upsetters LP of the same title, which features striking sleeve art from Tony Wright of a rampaging giant ape holding a tree in one hand and a spliff in the other (surely one of the top five sleeves ever?)! This is peak-period Lee Perry, the mad scientist operating deep within his Black Ark studio and turning out a swampy, sun-glazed groove unlike anything else around. Watch in awe as that sleepwalking, low slung skank gives way to a heavy downbeat in the climax climax... French, you're one of a kind!

Aswad

A New Chapter Of Dub

Mango

Wicked electronic reggae creeping — like the contemporary work of Prince Jammy — ever so slightly into digidub territory. Got this on the back of a recommendation from the cat behind the counter at the shop where I picked up Return Of The Super Ape... damn, nearly 20 years ago. The star of the show is undoubtedly that fat, wandering electronic bassline, which pair with a rock hard drum beat to drive the group's signature drifting horns along with a mad haunted house grand piano!

Mark Stewart + Maffia

Liberty City

On-U Sound

Taking an abrupt left turn into abrasive post punk, we've got this killer cut from Stewart's Jerusalem EP, which also features the rock hard High Ideals And Crazy Dreams. Liberty City has that massive Adrian Sherwood-engineered Maffia bottom-end in full effect, joined here by a nagging sax refrain and sublimely spectral backing vocals rising from the ether. These Mark Stewart records are essentially the square root of trip hop. What with the Bristol connection, well, it stacks up. I've often wondered if the sound on these early Maffia records were inspired by the clipped, heavy duty basslines of the early Studio One material (see Burning Spear's debut). And are those discordant cuckoo clock sounds sampled from Fellini's Satyricon? I wonder...

Derrick Harriott

Dub Whip

Hawkeye

For me, this dub version of the Dazz Band's Let It Whip is one of thee key records of the eighties, existing as it does at the cusp of the discomix reggae and digital dancehall eras, its heady dub-wise flavors are shot through with the neon glow of contemporary electro boogie. Running parallel to things like Grace Jones' Compass Point records, it also seems to contain the germ of Mtume's Juicy Fruit, Massive Attack's Protection and even SA-RA's The Second Time Around.

Prince Jammy

Megabyte

Greensleeves

The second record in this mix — in a row! — to feature in the recent Parallax 200 extravaganza. This from Jammy's wicked Computerised Dub set. All crisp drums and brittle textures, it's something like contemporary arcade music run through dub's hall of mirrors. Yet another one of these eighties records that mean the world to me, I'd single out it's Kraftwerk-gone-dancehall re-envisioning of Jammy's contemporary digital productions as particularly crucial. I wish I'd picked this up when it came out... five year old me would have loved it.

Soundgarden

Fopp

Fucked Up Heavy Dub Remix

Sub Pop

AKA Last Action Hero Dub. The second bolt for the blue here, and probably the biggest surprise... bear with me though. This grungetastic cover version of the Ohio Players' Fopp (strangely enough, if you listen to the Players' original, the first minute seems to predict the whole grunge sound, vocal style and all!), taken from Soundgarden's second EP, lays the blueprint for the band's whole warrior chief sound (as heard in Spoonman, et al.). However, the dub version — perpetrated by grunge super-producer Steve Fisk — takes the track to a whole other level, showcasing the possibilities of dub within the context of rock 'n roll fury. With hollowed-out beats and a vastly more spacious mix, the guitar pyrotechnics of the original track compete with snatches of synth, film dialogue and spectral hints of brass and the blues as Chris Cornell's multi-tracked banshee wail pours down over the track like molten silver.

The Future Sound Of London

Papua New Guinea

Dub Mix

Jumpin' & Pumpin'

I've always loved this short little dub version from the Papua New Guinea 12", which says everything it has to in just over a minute. It also makes the dub flavor of the original track — by virtue of its bassline nicked from Radio Babylon — literal, with rock hard drums tumbling down upside your head and down into the echo chamber.

Bandulu

Run Run

Blanco Y Negro

Sprawling deep space reggae from London's premiere electro-dub outfit. Positively holy music, as far as I'm concerned. I used to listen to this over and over back when I first got a hold of it, mind properly blown on the track's fathoms deep bassline and gloriously filmic sweep. Like reggae slowed down and stretched out across glistening infinity's plane. Records like Cornerstone, Guidance and Redemption came on like the ruff, rugged and raw street-level flipside to Basic Channel's elegant dub symphonies. Back in the day, Bandulu were basically my Led Zeppelin.

Peter D.

Jah Pure & Clean

Nubian

Majestic digidub from erstwhile Smith & Mighty secret weapon Peter D. Rose. With sweeping string vistas, synths and an ethereal vocal chorus all flowing into the mix, that tricky riddim still manages to take center stage. Originally from the Dub Out West Volume 1 compilation, I first heard it on Smith & Mighty's DJ-Kicks mix in the late nineties. It took me forever for me to track down its original source in the pre-Discogs era! Incidentally, the windswept drift of this track always makes me think of looking down at the beach from Mayagüez in the late afternoon under overcast skies, rain pouring down on the waves crashing on the horizon.

Terminalhead & Mr. Spee

Twisted System

Ruts DC Dub

Push

The Ruts DC rework is where its at, with that gently gliding rhythm and haunting vocals in the mist taking the track to another plane altogether. I love the way those warped horns elbow their way into the mix from time to time, seemingly trying to wrest control of the track. Percussion like sheet metal phases in and out of the mix. The whole effect is quite uplifting, actually. Ruts DC were a punk band gone dub from the O.G. punk era, who happened to provide dubs to a couple of the Terminalhead records. You sort of wonder about how these things come about. One of the great things about the 90s was the way they were absolutely littered with unlikely little one-offs like this. Corny as it probably sounds, it's a big part of what made growing up in the era so special. I remember thinking at the time that this could have been a huge crossover hit... well it was in my neighborhood anyway.

The Sabres Of Paradise

Wilmot

Warp

This is essentially a dub version of Black But Sweet by Wilmoth Houdini & The Night Owls, perpetrated by Andrew Weatherall's Sabres Of Paradise. This the single version: the LP version from Haunted Dancehall rides a righteous skank, but strangely enough the block rockin' beats of the single version seemed to make the most sense in this context. That and the deadly Link Wray-esque guitar lines of Tom Baeppler and those maniacal, uncredited female vocals. You want to play this very loud. I've actually got an epic Weatherall feature in the works... so stay tuned.

Primal Scream

Duffed Up

Creation

More Adrian Sherwood, this time from much later, dubbing Primal Scream's 1997 LP Vanishing Point to abstraction (in much the same way that the Mad Professor had with Massive Attack's No Protection around the same time) on the Echo Dek mini-album (my version actually came as a box set of 7" singles). This tune is truly unlike anything else: brittle 808 electro drums, dub-wise percussion, harpsichord and a warped horn section collide into a dread hallucination of what jazz might have mutated into in an alternate dimension. Someone really ought to put together an edit of the 1973 film starring Barry Newman with both Scream albums providing the soundtrack...

Bill Laswell

Cybotron

ROIR

Majestic dubbed-out slow-motion rotating phone booth music from Bill Laswell, Jah Wobble and Nicky Skopelitis in this post-Material project from the year 2000. This from volume three in the Dub Chamber series, so it's in good company. With a bassline as big as the ocean, this rolls on metronomic breakbeats and sheets of valve-soaked sound sweeping in and out view, receding onto the horizon. It's all rather cinematic. File under Neuromancer: possible soundtrack music, Vol. 127.

Rhythm & Sound

Cornell Campbell

King In My Empire

Rhythm & Sound

Basic Channel in straight up dub reggae mode, with the great Cornell Campbell on the mic. I remember back when these Rhythm & Sound records came out, it took awhile for me to work out it was the Basic Channel guys opening up a new chapter (of dub). These records were so empty, so pristine, so perfect, inhabited by that brilliant, lonely Chain Reaction sound. The other record from that era that I think of in the same breath was Plastikman's Consumed. This actually from a bit later, 2004. Dubstep waiting in the wings...