Nearly ten(!) years ago this little package came tumbling out into the shops with little fanfare, brought to you by the good folks at BBE. It's a sprawling selection of 21 shimmering dancefloor dubs from the first half of the 1980s, brilliantly compiled by Dimitri From Paris across two discs in original unmixed form, while The Idjut Boys mix the third (playing the soundboy to Dimitri's selector), all lovingly presented in an indispensable 3½ hour anthology (recalling Dimitri's Disco Forever triple-disc extravaganza).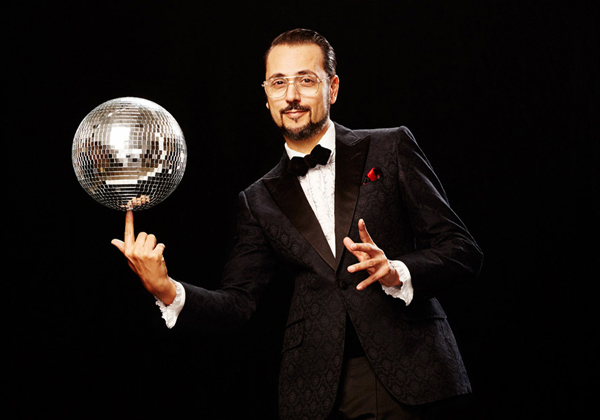 Whereas that set chronicled peak-era disco by the likes of Charanga 76 and D.C. LaRue, Night Dubbin' shines the limelight on the time period just after. Post-disco and pre-house, the music captured here is a spectral, electro-tinged dance music imbued with half-lit neon glow. This is the sort of thing one might have heard at Tony Humphries' Zanzibar and Larry Levan's Paradise Garage (indeed, this is the genesis of the sound that would come to be called garage), where the sounds of disco mutated into the forms that would light the fuse on the Second Summer Of Love.
Touching down with the reverb-soaked acappella vocals of Aurra's Such A Feeling Part 2, you're hit immediately with the sort of organ line that would come to define large the garage sound in years to come. However, a delicious electro boogie squiggle enters the fray to complicate matters with spiral synths twisting and turning in orbit around the track's crisp percussion. That right there gives you a great thumbnail of what to expect here, so if that sounds like a good time to you, then feel free to proceed with the knowledge that you're in for a treat.
With The Idjuts segueing smoothly into Thug Rock Chimental Mix by Sandy Kerr, the final crucial ingredient of today's journey takes center stage: I'm talking about low-slung, deep-grooving slap bass magic. Together with the dubbed-out vocals, garage-inflected keyboards, wasp-leg synths and that rolling 1980s drum matrix, all the elements are present and correct.
There's even this whistling, high-pitched synth that prefigures the sound of mid-nineties digital-era Detroit techno figures like Kenny Larkin and Stacey Pullen (particularly the Silent Phase record). That's actually not uncommon in this mix, where one will often do a double-take on some fragment of a track (or idea within it) that sounds utterly ahead-of-its-time.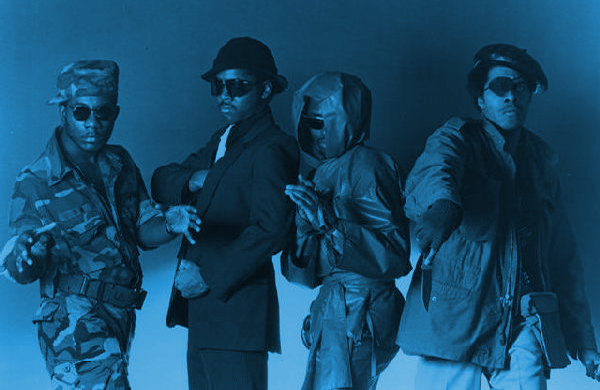 Suddenly, incandescent synths drift into view with an almost steel drum, calypso flavor. Island disco vibes to a man. This is the Limited Edition Special Remix of Serious Intention's You Don't Know. I have the original version on 12", but this remix takes the track in a radical new direction.
What were once relatively straightforward soul vocals in the original version are now fed through what sounds like a harmonizer, pitched-up and mutated into Smurf territory. This is the sort of dancefloor psychedelia that Prince was perfecting around this time, going to show the continued usefulness of Eno's concept of scenius. Something In The Water Does Not Compute.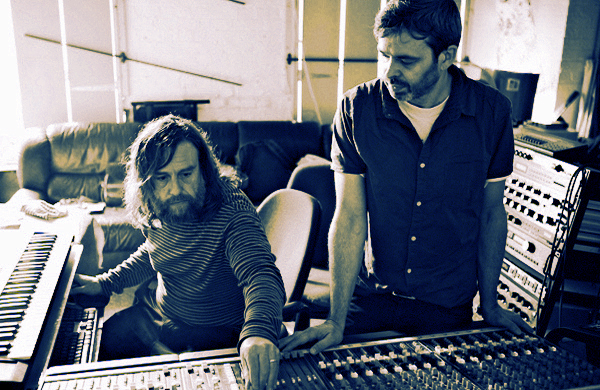 It's worth pointing out that You Don't Know was one of the foundational building blocks of garage, which when you connect the dots forward fifteen years to the So Solid Crew's They Don't Know becomes all the more fascinating. It's a continuum, folks! And as in The Matrix, once you see the connections they're with you to stay.
Collapsing into the hall of mirrors intro from Michael Wilson's Groove It To Your Body Instrumental Mix, it's not long before you're flooded with rolling waves of Clavinet funk like a fast-forward Stevie Wonder (one pictures the cyborg keyboardist from Vibrations in action). The only respite is a cool breeze of cascading chimes, still rapid-fire but serenely so, before the bridge hits with a snatch of breezy acappella and then you're back in the thick of the Clavinet jungle.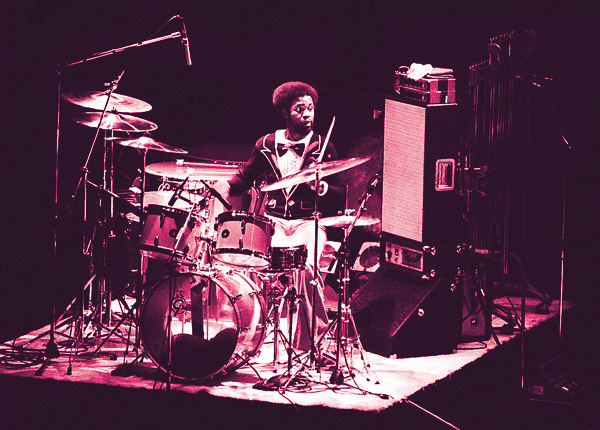 Shades of Nu Groove-esque moody atmosphere announce Lenny White's My Turn To Love You Dub Version, a streetlight moonlight foray into post-jazz funk boogie. Yet another track fueled by clockwork slap bass, the tune's moody rumblings ultimately get subsumed into the track's metronomic forward motion. Shards of synth creep through the tune's murky aura, giving the track that extra punch as outer space effects unfurl at the edge of the soundscape, looped sax trilling off onto the horizon.
This from Lenny White's 1983 LP Attitude, which also has the twilight burner Didn't Know About Love Til I Found You, finding the erstwhile fusioneer (and member of Return To Forever) keeping up with the times and rolling deep with the Jamaica, Queens crew (see also Don Blackman, Bernard Wright, Tom Browne and of course Lenny White's own Twennynine project).
Aside from Easy Street, if there's one label that fits the remit of this mix then it's Prelude. And who better to represent the label's trademark post-disco machine boogie than James "D-Train" Williams, whose You're The One For Me defined the sound of the era's machine funk (even as Jam & Lewis picked up the baton and ran with it)?
In this case, you've got the stellar dub of the "D" Train Theme, also from the You're The One For Me LP, which picks up where that record's genre-defining title track left off (albeit with a greater presence of funk guitar and even a little proto-rap worked in for good measure). If there's one figure here that you could claim to be the founder of this feast, than it would be old D-Train.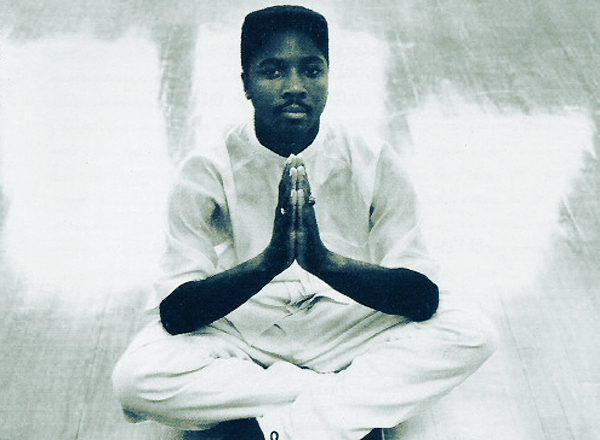 With the Theme shimmering out across a pulsing electro-bass riff, the Paul Simpson Connection is in full force with Treat Me Dubmental Mix. Like the Aurra track, this is very much a proto-garage moment, with that skipping hi-hat rhythm underpinning club pianos and soulful keyboards. Gradually building before it all explodes in a crescendo of intricate synth filigree and dubbed-out, churchy vocals, it maintains a vibrant elasticity throughout. That rubberband synth bassline practically glows in the dark.
Ever so subtly swinging one bassline to another, The Boys drop into Wuf Ticket's The Key Dub Version, an electro boogie masterpiece driven as much by a rhythmic vocoder loop as much as the beat itself. There's vocals happening on something like three or four planes, with a baritone voice rising from the cracks in the beat as synths shimmer above it all, falsettos rising from within. Interesting to note the appearance of another jazz funk luminary, with James Mason (the man responsible for the sought after Rhythm Of Life LP) making his presence felt in this shadowy electro crew.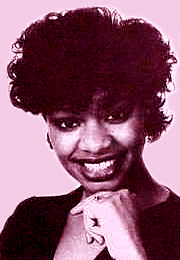 Like a line drawn in the sand, Radiance's You're My Number 1 Dub announces its presence in the mix with a soulful keyboard line before dropping into a mass of descending chorused guitar, and suddenly you can just feel that you're about to be hit by something drastically different. That guitar — sounding not unlike one of Jungle's luminescent six-string figures — cuts a rakish angle across the track's electroid bass 'n boogie, while Andrea Stone's vocals echo ethereal in the distance.
When it all drops into that unadorned mid-section, grooving on a simple organ refrain, it's as if the 90s have come seven years too soon and you're soaking up the purest uncut garage down in Jersey. Either that or a Moodymann record. Which hooks up brilliantly with the next record...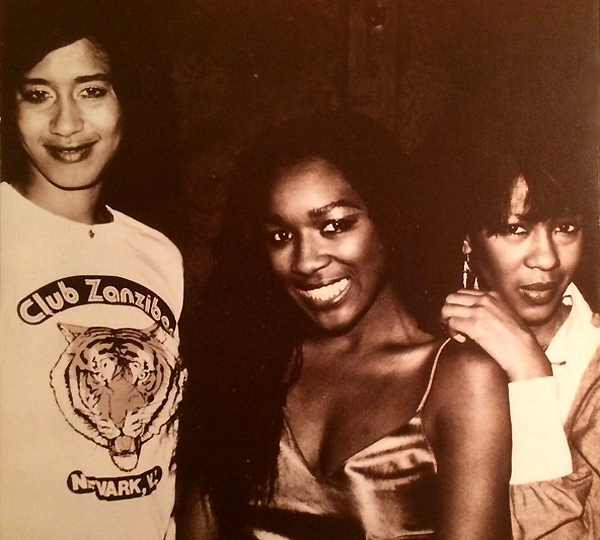 Raw Silk were best known for Do It To The Music (with its immortal music's hypnotizing refrain sampled seemingly hundreds of times over the years), but instead are showcased here for their other record on West End, Just In Time & Space Dub. Like it says on the tin, this is spaced-out dub disco shot through with swirling interplanetary sonix and disembodied girl group vocals, sporting an electronic sequence that predicts techno's minimalist streak before exploding into an absorbing chorus starring verdant synths and the funkiest of piano rolls.
All things considered, this might very well be the superior record to Do It To The Music and in it's . Like Marvin Gaye's Trouble Man OST, it's a record seemingly made with another era in mind (an era whose time had yet to come). It very well could be the most forward-looking song here, it's vast, hollowed-out stretches of atmosphere predicting techno's trajectory as the 90s progressed.
With the outer space sonix disintegrating into a cloud of stardust, Mikki's Dance Lover Dub Mix slips onto the scene with the sort of bassline that Metro Area would kill for. Indeed, this whole mix gives a bit of context to the uninitiated for all those Metro Area records: this is the sound that Morgan Geist was pining for (also check the excellent Moves EP, a personal favorite of mine from the man's oeuvre). The track is pure skeletal perfection, like Kraftwerk or Isolée... just perfect. When those electro boogie synths creep into the mix — disembodied vocals drifting out into the ether — the whole thing crashes through the heavens and sails across the stars.
Well... something has to follow what might be the most sublime moment here, and that tune is the instrumental of Electrik Dred's Butter Up Gimmie Some Bread. Another vocoder-fueled electro-bass odyssey, it rides a loose rhythm matrix into the island boogie of Cloud's Steppin' Out Jam Special Instrumental Dub Version, with its flanged guitars feeding into the track's motorik propulsion this is the most four-to-the-floor moment here.
In fact, its most minimal moments sound just like something out of an acid techno mix circa '95 (Plastikman's Mixmag Live!, for instance). Both these tunes serve to offer something of a breather before the last two tracks kick into high gear and all the rules get broken accordingly.
Surfing in on the derezzed collapse of Cloud, the RAH Band's offbeat European boogie comes crashing in at a lackadaisical pace, seemingly fifteen BPM slower than anything else here. Clouds Across The Moon strolls along with that moon bounce beat, bassline pulsing in tiny low-gravity arcs as sunshine guitars wander lonesome up and down the soundscape. As if beamed in across interplanetary transmitter, the wistful strings of some old-time orchestra drift across the stars as Nelson Riddle were conducting from orbit.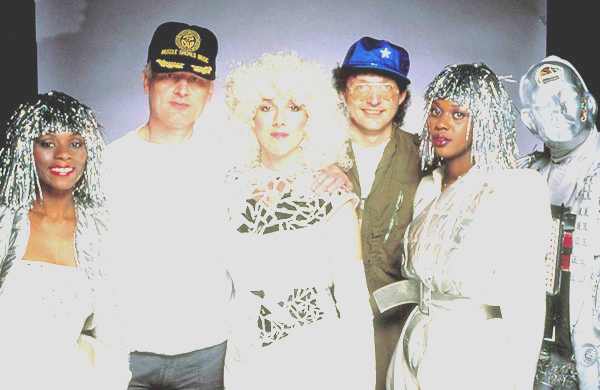 When it all reaches its crescendo, with those trilling hi-pitched synths almost sounding like something from Super Mario World, it's as if your locked in some yearning romance transpiring within the reality of some deserted arcade machine. The Super Nova Mix is a dubbed-to-pieces rendition of the original 12" version, which was a paean to a lover stranded on Mars (or is he?).
The biggest surprise here is saved for last, with a track originally from Wham's first album closing out the set. Enjoy What You Do Wham Rap Vocal finds George Michael rapping over a sunny bit of island funk that builds into frenzy of slap bass, chicken-scratch guitars and soaring brass, electroid synths weaving through it all as drums crash with wild abandon.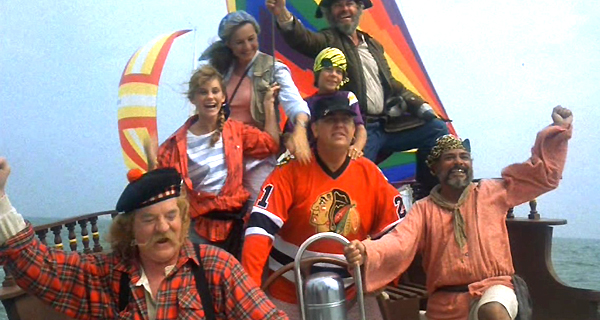 You could just picture this in the final scene of some contemporaneous movie — say a comedy with John Candy, Shelley Long, Robin Williams and/or Bill Murray — and everyone's getting down at the big party before the end credits roll. If pressed, I'd volunteer that it rivals Everything She Wants, although I haven't been able to find this particular version anywhere (none of the others are nearly as good this one).
A left-footed swerve from the seemingly kitsch to the sublime, it's a rather fitting end to a visionary mix that reclaims an era's music that people would have scoffed at as tacky and/or dated twenty years ago. Maybe they still do? Well, at least you know better...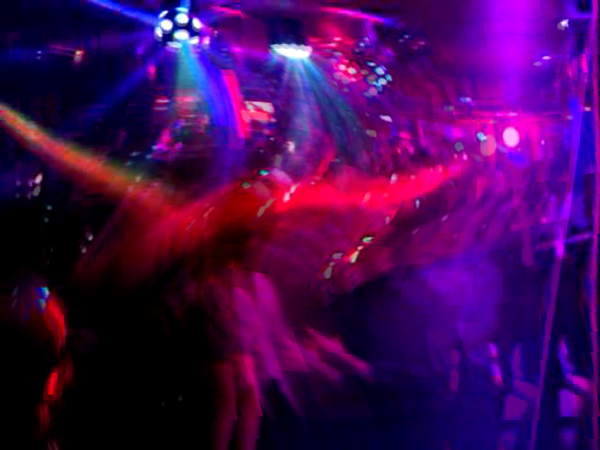 What I'm really getting at is that this whole package, from the presentation on down to the extensive liner notes and of course the music within, is that it really hammers home the idea that the wildest strains of 80s dance — post-disco and pre-rave — were the era's head music par excellence.
It's something that dawned on me years ago when first confronted by the music of Kleeer and Mtume (to say nothing of Hashim's Primrose Path, Model 500's Night Drive, Mr. Fingers' Can You Feel It and Reese's Just Another Chance). It's a terribly evocative music, stripped to it's essence, yet possessed of visions of the stars. It's music to dream to and music to dance to... but most of all it's music to live to.