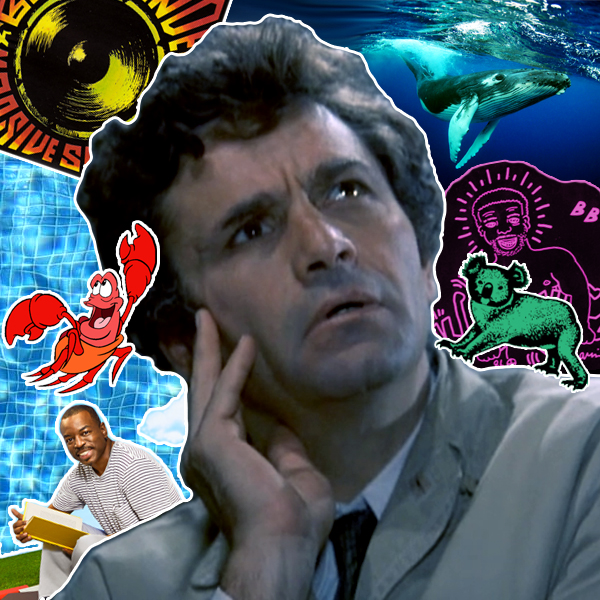 A couple thoughts occurred to me over the course of last week's endeavors, including the whole Island Disco post and the trio of concerts (especially the Jarre show) that I was lucky enough to attend. These were thoughts that I didn't get a chance to work into the other pieces, even if they may have been tangentially relevant, so I figured that I'd collect them all here. Well, here goes...
A couple dear cousins of mine, both a good deal younger than I, sometimes ask me to paint a picture of the nineties. Break it down, so to speak. Drop some science. I'm always more than happy to do so, as I have a fundamental fondness for the era. Not even so much fond memories of particular events or happenings, but an affinity with the general vibe of the era.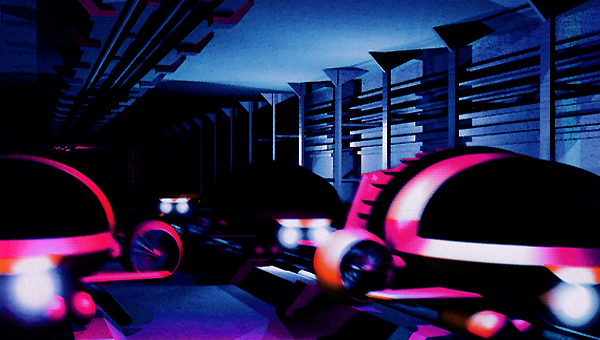 Anything was possible. The future was up for grabs! Dance music was on the ascendant, reaching ever new heights of innovation by the week, it seemed. It was like rock's sixties and seventies all rolled into one. There were hard times to be sure — that's just something you can't escape, no matter the era — but the general tenor was one that kept you hopeful that tomorrow was gonna be a brighter day.
---
I'm well on record as an aficionado of the nineties, and yet the 80s might have had an even greater impact on me. First off, I was younger. Secondly, I hadn't yet experience the symptoms of depression that would rear their ugly head increasingly as the decade wore on. But really, and I remember this vividly, circa 1989 there was this sense that the table had already been set for the decade to come.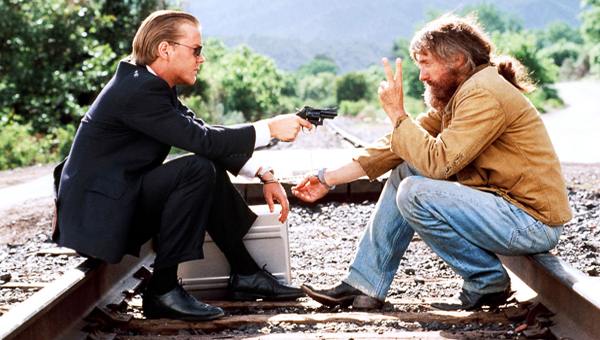 Something like Big Audio Dynamite's Free and the film Flashback make the point I'm trying to here. I can think of no greater evidence of this than the fall of the Berlin Wall on November 9, 1989, and the elation that resulted (with dance music providing a suitable backdrop for the era, Love Parade, etc.).
This is the era that most of these thoughts I've collated spring from, loosely put the years 1986-1992. Period markers include hip hop's rise to dominance as a genre, house and techno on the ascendant as well, ragga in the charts, sampladelia coming into its own as the art form of the era, the Second Summer Of Love, big shades, t-shirts and day-glo colors everywhere, all with the darkness of Seattle grunge and the Wu-Tang Clan still a ways away from cracking the mainstream. If forced to narrow it down to a distinct season, I'd peg it for me at summer vacation following second grade. That is, summer 1989.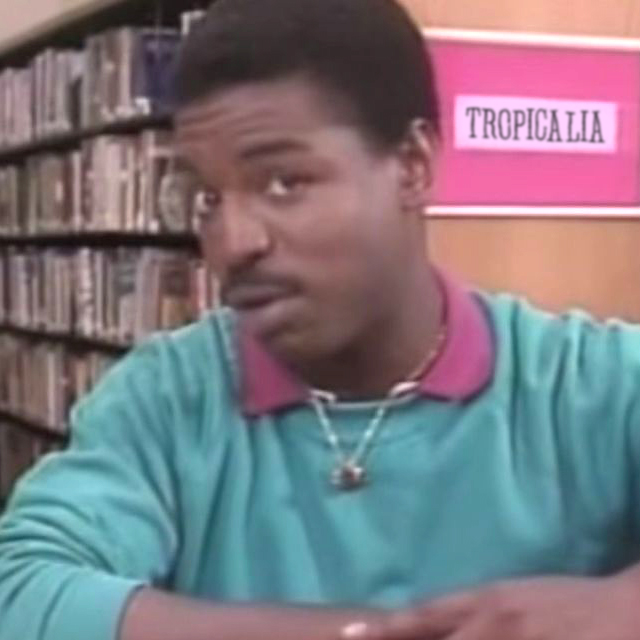 Still a kid at the time, I remember this era through the lens of phenomena like Reading Rainbow, LeVar Burton's PBS television show where he'd delve into some topic — oftentimes in some far off corner of the world (one episode on Japan stands out distinctly in my memory) — all while encouraging reading among the youth. This of course overlapping with his time on the USS Enterprise D as Geordi La Forge on Star Trek: The Next Generation. Yes, the man was on a roll.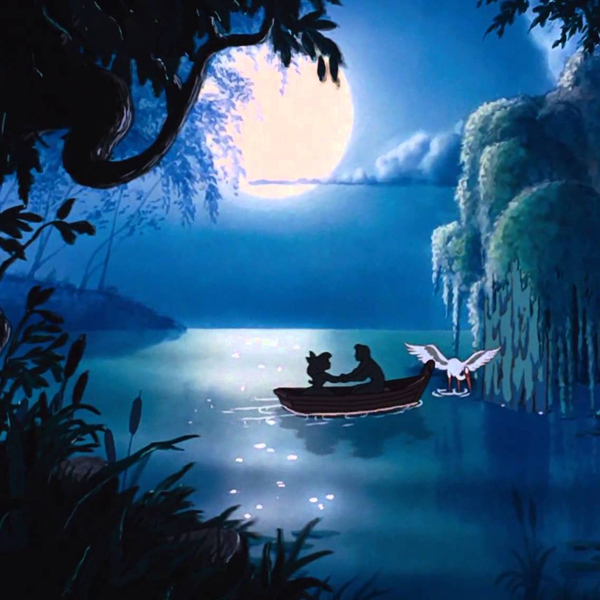 I remember a distinct trend in music of the era — not only on the radio but also in movies and television shows — taking on a decidedly tropical flavor. Suddenly it seemed as if marimbas were everywhere! Even Quentin Tarantino/Tony Scott's True Romance featured them front-and-center during the more lighthearted scenes. I've been at great pains to point out the ways it colored the dancefloors of the era, but its presence could definitely be felt in the wider culture. I'm talking about Bobby McFerrin's Don't Worry Be Happy, Jimmy Cliff's cover version of I Can See Clearly Now and of course Inner Circle's Bad Boys (AKA the theme from COPS!). It doesn't get much more central than that, does it?
This when the likes of Shabba Ranks and Maxi Priest were tearing up the charts, also figures like UB40 and Snow giving it all a pop spin. This might be the strongest direct presence Jamaica has ever had in pop culture, more so even than the new wave era during Bob Marley's reign. Of course it was all hoovered up by rap and rave culture, popping up in all sorts of places from Dr. Dre's West Coast hip hop to The Prodigy's dazzling, candy-coated ardkore. Even rock had its dalliance with the stuff in the form of 311, Sublime and a thousand third-wave ska bands! And who could forget Common Sense's Never Give Up?
For our purposes, this manifests itself most particularly in the whole Nu Groove aesthetic, especially in the output of one Bobby Konders. Records like She Say Kuff, Ruff & Massive and House Rhythms offer up a near-perfect fusion of deep house and digital reggae, sometimes even featuring dancehall figures like Mikey Jarrett and Maxi Culture on the mic. And look no further than the sleeves to Bobby Konders & Massive Sounds and "All The Massive Hits" In A Rub A Dub Stylee for a perfect visual image of this whole trip.
There was a greater awareness of the environment at the time, which ties in with Jarre's Oxygene in ways that I'd forgotten. Did you know that it was originally an opus dedicated to the sanctity of planet Earth and a paean to its preservation? That was a thread running through the era, a notion that had become important in the aftermath of the 1960s but in truth dates back to grizzled adventurers like John Muir and Theodore Roosevelt realizing that America's wilderness was something quite special and undoubtedly worth preserving.
Famously, Richard Nixon established the EPA during his administration. This when films like Silent Running and Soylent Green hammered the point home in celluloid, films that would have a profound impact on the era's psyche. By the dawn of the compact disc era, environmental recordings, sounds of the rainforest, ocean waves, sounds of the bayou were everywhere: suddenly you could set up a whole sonic environment in your living room. Get carried away on rainclouds (or ocean waves!). You can hear this all over peak-era electronic music like FSOL's Lifeforms, The KLF's Chill Out and countless Orb remixes (Auntie Aubrey's Excursions Beyond The Call Of Duty is full of found environmental sounds).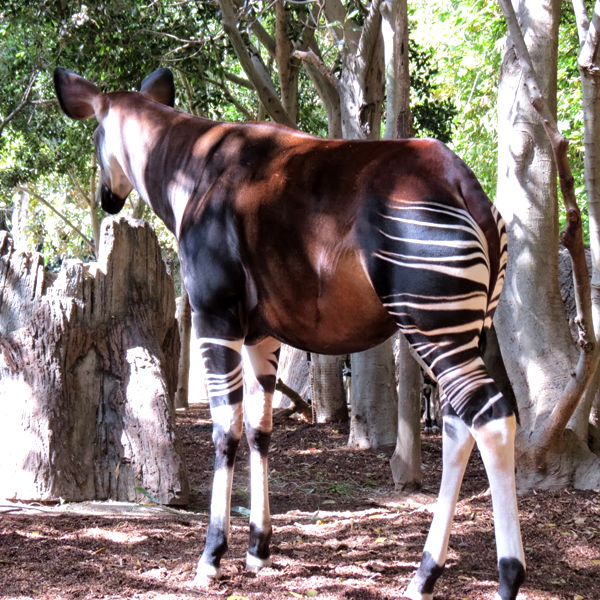 This all dovetails with the sheer wonder I can still recall as a youth of having a yearly pass to the San Diego Zoo, seeing animals from across the globe and placing them within the context of the world's geography that I was picking up along the way (with the attendant flags and capitals, naturally!). It seemed that these formerly exotic realms were very much front and center at this point, places like the Serengeti, the Amazon and most of all Australia's outback were the focus of documentaries and more. The Discovery Channel really started to make itself felt as a presence around this time, and I remember spending hours watching coverage of these far flung locales.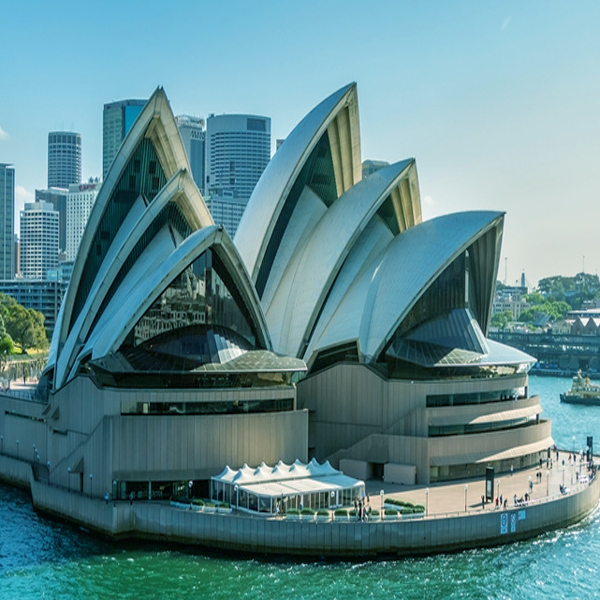 I've often wondered why Australia in particular managed to so thoroughly capture the world's imagination at this point. It seemed to have this cachet of the exotic, romantic and futuristic. The sound of didgeridoo was everywhere. Was it the vanguard cinema of Peter Weir (Picnic At Hanging Rock, The Big Wave... Gallipoli even featured some Jarre in it's soundtrack) and George Miller (Mad Max, The Road Warrior, et. al.) making a splash, or impressive feats of architecture like the Sydney Opera House becoming lodged in the international consciousness as a modern wonder of the world? My brother lays it all at the feet of Paul Hogan. And yes, the Crocodile Dundee films were a bona fide phenomenon at the time, and they did spend a satisfying amount of time in the outback. At any rate, I remember that featuring a narrator with an Australian accent in your documentary was the golden touch at the time, signaling that elusive combination of frontiersman and futurist.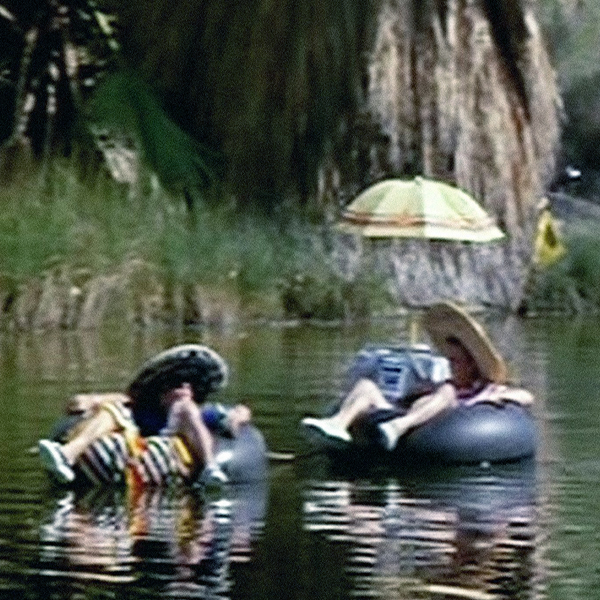 I defer to the films that Disney put out around this time: The Rescuers Down Under, The Lion King, The Little Mermaid, Cool Runnings and Aladdin. Also globe-trotting films like Club Paradise, Romancing The Stone and Jewel Of The Nile and the Indiana Jones trilogy. O.C. And Stiggs with their King Sunny Adé obsessions and inner tube pilgrimage down to Mexico, not to mention their high-rolling, exotica-crazed pal Coletti (Martin Mull in a brilliant cameo turn) took this spirit into the mundane suburbs of Arizona (often reminding me of a certain crew in the greater San Diego area circa 1997). Look no further than the soundtrack to Disney's The Little Mermaid (along with Cool Runnings, the storied film about Jamaica's first bobsled team) for evidence of the level to which it all penetrated the mainstream.
Think also of Peter Gabriel's records around this time, things like Security up to and including Us, and the whole Real World set up, bringing music from around the world to the Western stereo (usually glossed up with some period production flourishes). Speaking of the big time, you also had Paul Simon's Graceland, recorded with Ladysmith Black Mambazo and Los Lobos, a righteous flirtation with African music and zydeco (in the comics, O.C. And Stiggs were obsessed with Clifton Chenier). Vampire Weekend are still riding that wave. Then there's that one song (Help Me Somebody) on My Life In The Bush Of Ghosts that I could swear has a distinct zydeco flavor.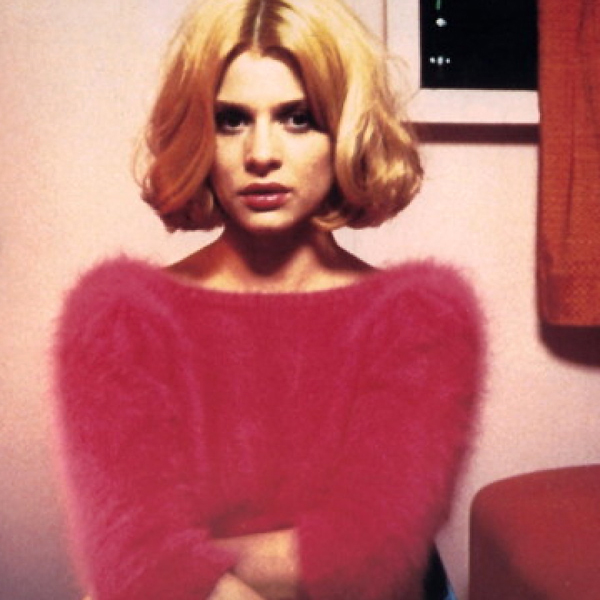 The Talking Heads went down this path after their whole Compass Point era had run its course, with David Byrne even directing a film (True Stories) about small town life. See also Paris, Texas and Ry Cooder's gorgeous slide guitar soundtrack to that film. This sound was sort of the era's go-to for signifying rootsiness at the time, shades of which filtered into Angelo Badalamenti's soundtracks to David Lynch' films (especially Twin Peaks). Think of all that heavily reverbed, languidly played rockabilly (Chris Isaak's Wicked Game) that fit Lynch's distinctly American Gothic, neo-noir moves like a glove.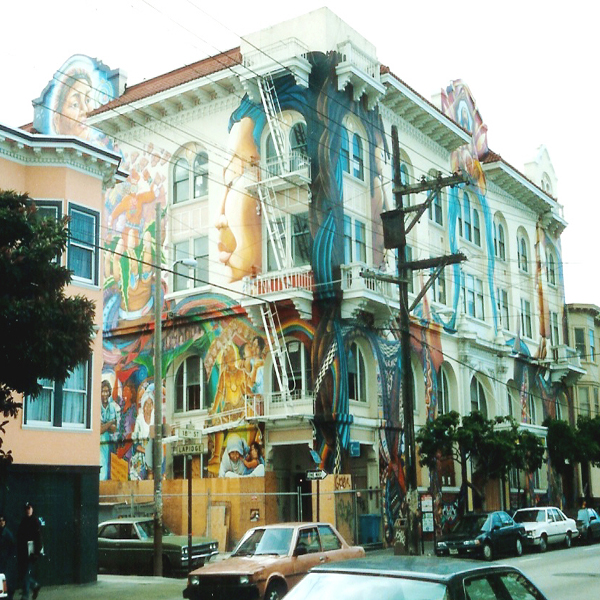 As I mentioned before, the summer following second grade: that was quintessentially this. I remember taking a trip up to the Bay Area with my family for an uncle's wedding, a trip that extended to include a greater tour of Northern California. We checked out Lassen Volcanic National Park — memories of the lava tubes, hot springs and Mt. Harkness, seemingly covered entirely in grasshoppers — and Mount Shasta, the Redwood Forest and back to San Francisco and Monterey. In retrospect, there was an interesting mix going on up there, a melting pot of post-new wave gen x college kids, faded hippies, club kids, yuppies and bohemian types that was quite fascinating. To this this day it's stayed with me, a pungently evocative atmosphere. San Louis Obispo was pretty far out, anyway. We didn't get a chance to check out the aquariums in Monterey though (it was far too crowded).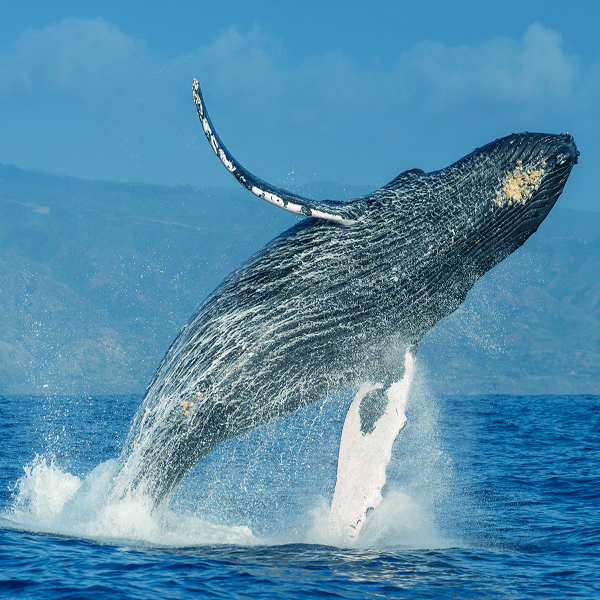 Which was a shame, although I always meant to go back and check it out. A shame — not that I'm complaining — because the ocean is the final element in today's list of items. Some post-Jacques Cousteau bizzness. Whale song recordings were very hip at the time (see Sinéad O'Connor's Jerusalem, Open House' Aquatic and once again, The Orb). Then of course there was Star Trek IV: The Voyage Home, featuring a story involving time travel, San Francisco and humpback whales. Oceanic.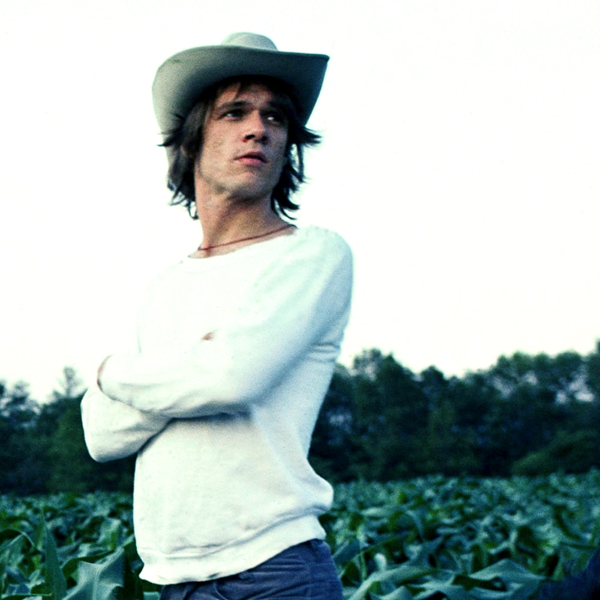 If there's one figure where I'd point and exclaim there!, then it's Arthur Russell. He makes this point quite beautifully. You can just hear it in records like Let's Go Swimming, In The Light Of The Miracle and Lola's Wax The Van. At any rate, I always thought it wax an appropriate touch making the sleeve to The World Of Arthur Russell the bottom of a swimming pool. His was a true Ocean Of Sound music.
The signifiers are almost too many to count. First of all there's the alias Indian Ocean that he used for the phenomenally abstract, fractal-winding post-disco of the School Bell/Treehouse record (bringing to mind both the aircraft carrier scenes from Top Gun — set in the Indian Ocean, remember, and tangentially Tony Humphries' Zanzibar club). The Paradise Garage too, Larry Levan's domain. Then of course there's the labels on the early Sleeping Bag releases, the era when Russell had the greatest influence, featuring a stylized Koala.
Another of Russell's aliases, used for production, was Killer Whale. Though there was never a record released under the name — such a shame! — it crops up on the Clandestine record, Loose Joints' Tell You (Today) and of course Let's Go Swimming. It's all very much emblematic of all subjects covered here today, showcasing that sense of the whole world being at your fingertips (a sense that would culminate in the world wide web). Everything suddenly felt very futuristic.
At any rate, I think the freshness of all this music — the Compass Point material, Nu Groove sides, Night Dubbin' — speaks to the era still having a quite strong charge about it. It has certainly stayed with me through the years...