Ever since first launching into this whole Terminal Vibration trip, I've wanted to touch down with ISDN. It's a strange, twisted record that seems to criss-cross the TV saga at so many points of intersection, with its off-kilter grooves clearly sourced in the warped avant funk of Episode V (What Time Is It?), the heavy atmospherics running parallel to the dubbed-out madness of Episode VI (Imperial Slates) and even its twisted beat matrix at a jagged interchange with the latest episode's (Edge Of No Control) descent into ragged abstract hip hop's shadowy precincts. Against all odds, at the midpoint of the 90s The Future Sound Of London — Brian Dougans and Gary Cobain — seemed to be channeling the ghosts of post punk past to augur bold new visions of the future.
In truth, it's not just ISDN that merits discussion within the context of Terminal Vibration. I could talk about everything that led up to it's protracted gestation, from the duo's earliest pre-FSOL releases at the cusp of the 80s and 90s — records like Stakker Humanoid, Chile Of The Bass Generation and The Pulse EPs — to their to their debut album as The Future Sound Of London — 1991's Accelerator — a post-rave paradise of shimmering breakbeat techno that culminated in increasingly abstract records like Amorphous Androgynous's Tales Of Ephidrina and the sweeping sonic vistas of 1994's Lifeforms.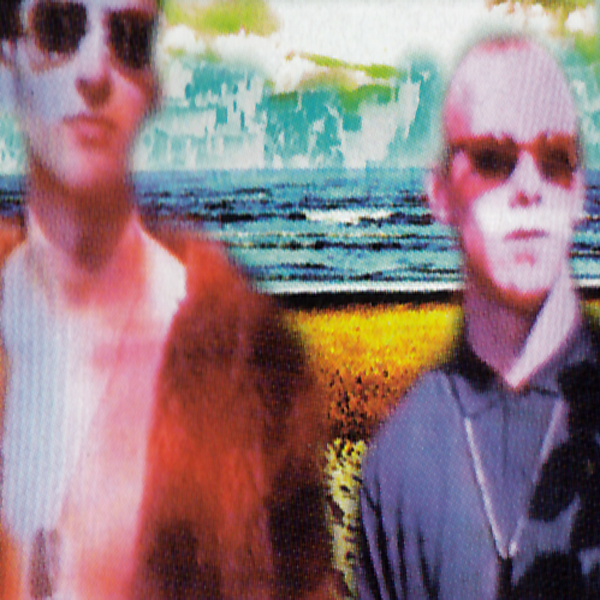 I could also talk about everything that came in ISDN's wake, from the dystopian sonic environments of Dead Cities, My Kingdom and the electroid, post-hip hop sonix of the We Have Explosive EP (featuring appearances from Leon Mar and Kurtis Mantronik) to their cosmic swan song with Papua New Guinea Translations and The Mello Hippo Disco Show, after which they shifted gears into prog-inflected psychedelia (a path they've continued to walk for nearly twenty years now).
However, this is the point of inflection upon which everything else hinges: ISDN is the moment when The Future Sound Of London turned their attention away from the lustrous sonic utopias of Cascade and Lifeforms to focus on the seedy underbelly of their self-authored world, apparently lurking beneath the surface all along, in the grimy back streets and dingy dives deep within the city. If Accelerator and the Earthbeat compilation might have soundtracked some prequel to William Gibson's Neuromancer, back when Case was still living large and his skills in high demand, then ISDN is the sound of the console cowboy down and out in Chiba City. This is where the cold machinery creeps in to inject its steely ugliness into the duo's sound, and things would never be the same...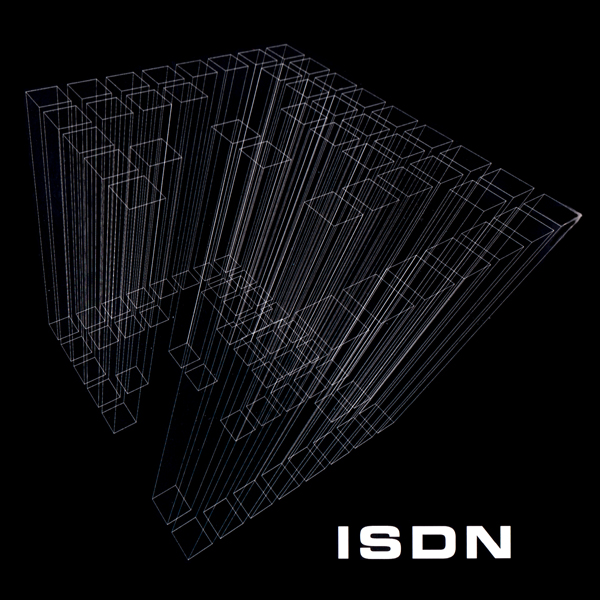 The year was 1994 and The Future Sound Of London were on top of the world. Flush from their contract with Virgin Records, who leapt to sign them in light of their ubiquitous dancefloor anthem Papua New Guinea, they'd managed to upgrade their studio from the lean-and-mean outpost where they cut their swathe of uncompromising 8-bit cyberpunk missives — released under names like Mental Cube, Smart Systems and Indo Tribe — to a state-of-the-art multimedia laboratory, decked out with video-editing capabilities featured prominently alongside the synths and sequencers.
They'd just unveiled their second FSOL full-length, Lifeforms, a sprawling double-album to critical acclaim and impressive sales. The remaining question (from the label and the public both) was, When is the tour? To which the duo replied Never! with glee. Rather, their plan was to document a series of performances in the studio, transmitting live to various radio stations and venues via the recently implemented ISDN protocol across high speed lines with a combination of sonic and visual imagery.
These performances culminated in today's album (or albums, as ISDN came in two editions, released in quick succession). The first was the limited edition, enclosed in a jet-black gatefold sleeve with a Velcro clasp(!), while the second was the wide release version housed in a simple white sleeve. For the first 2/3 of their running time, both versions are largely similar, but they diverge significantly in the final stretch, featuring three tracks completely unique to each release. For today's purposes, I've chosen to focus on ISDN Black, since it's the version more explicitly tied to the Terminal Vibration phenomenon (although I'll touch on the White tracks along the way as well). And so it begins...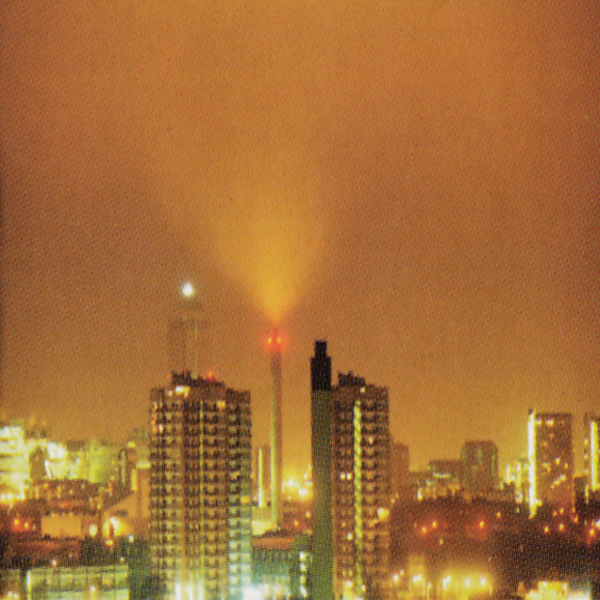 You're immediately dropped into the chaotic atmosphere of some crowded club, faceless and nameless, synths drifting aimlessly like a memory of the 1980s. Could you leave the lights alone please, exclaims an agitated voice, Stop flashing the fucking lights! Just A Fuckin' Idiot kicks into gear with a beat like puffs of dirty smoke and a release of hazy atmosphere into the room like something's just crept up behind you. Bleeps chirp on the beat as the sound of a whirring machine seems to rewind the beat every couple bars.
Along with a pervasive sense of claustrophobia, the sound of machinery and buzzing electronics is the great constant running through the heart of ISDN, giving it definite industrial vibes a million miles away from the bucolic, wide open spaces of Lifeforms. To top it all off, halfway into Idiot a spooked atmosphere overwhelms the room with an eerie synthetic choir crying out in a spectral falsetto somewhere between Morricone's OST vocals and the sound of a theremin.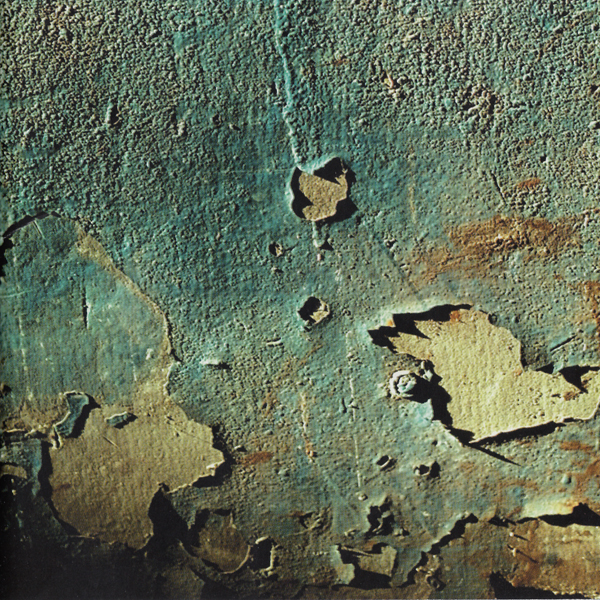 Then a phone rings, with a shout (and without warning) and a boom sounding the sort of siren synth Vangelis unveiled on the Blade Runner OST, smearing across the soundscape in a great descending arc. A snatch of dialogue from Aliens intones, Alright, let's see what we can see. Everybody on-line, looking good. The heavy, unfunky beat of The Far Out Son Of Lung And The Ramblings Of A Madman drops in on a rolling, clipped loop (seemingly reloading from scratch every bar) while fake-sounding, detuned guitar stabs (sounding like something from a cheap, sample-playing keyboard circa 1990) punch into the mix at irregular intervals. Electric Miles Davis trumpets weave through the track like a serpent while outer/inner space effects creep into every corner of the soundscape. It's a searing bad dream of a track, which was (perversely) the album's lone single.
Inevitably, it all dissolves into deep space sonix and the sounds of grinding machinery before releasing into the peaceful, gently rewinding atmosphere of Appendage. With synths pulsing beneath a gliding flute line and (what sound like) alien bird calls, it's a brief but welcome ambient respite after the intense opening gambit of Idiot and Madman. It lasts but for a moment, offering up a brief, lingering memory of Amorphous Androgynous' underwater calm before the tension comes back with a vengeance.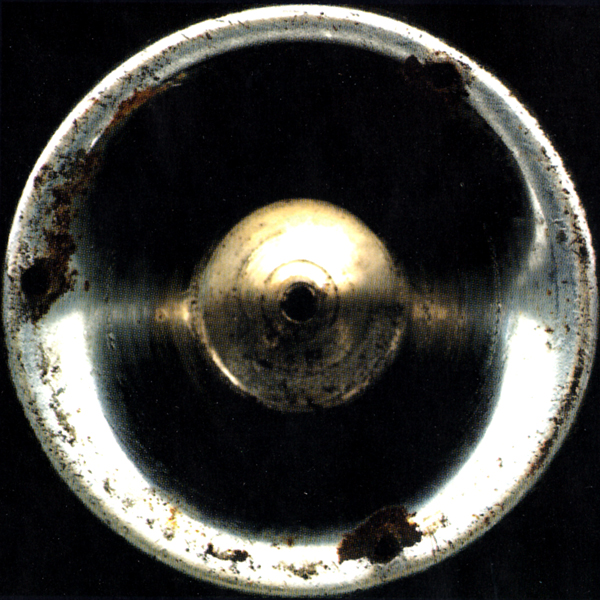 Slider cuts in without warning on a heavy slow-motion sci-fi big beat, rolling parallel to a flimsy metallic texture that echoes across the track, seeming to warp and bend in time to the rhythm. A grinding electronic loop sweeps in to take center stage, sounding like something wrenched from an old industrial record, before everything drops out to a wailing siren song and outer space noises soaring above it all like a drifting mirage. It's tracks like this that at the time had me thinking this was FSOL's trip hop album, with a warped vision of sleazy downbeat hip hop not so far removed from Depth Charge's contemporary output.
The beat changes up about 2/3 of the way through the track, slipping into an almost new jack swing robotic rhythm (albeit still played on that same ten ton drum kit), while sordid electronic squelches pulse into the darkness. This play of textures is even more so drawn from the trip hop playbook, leaving you wandering these sprawling catacombs in desperate search of a way out. At the last minute, it all drops out and you're unceremoniously jettisoned into a back alley interlude where a lonesome whistle duets with chirping cybernetic insects.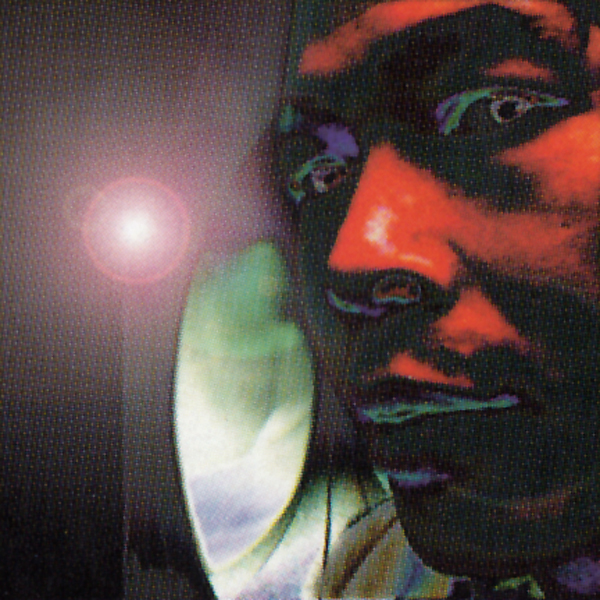 Then, the spaced-out sonix return once again, this time on a high tide on the sea of flesh, rolling in to bring you Smokin' Japanese Babe. A sultry slice of red light district downbeat jazz, it rides a languid rhythm carved out on shuffling brushed drums and woozy double bass, sounding very much like something from Maxinquaye's second side. Gently muted trumpets cry out lonesome in the night as a warped boogie synth puts in an unlikely spastik appearance toward the end.
It all goes spaced-out yet again, this time with the spooked sonix once more in full effect, before a loose electro rhythm shades into the mix alongside its requisite counterpart of whirring industrial machinery. You're Creeping Me Out conjures up images of claustrophobic films like Pi and Parallax View — films where paranoia practically takes the lead role — much like Photek's contemporary output circa Modus Operandi and The Hidden Camera EP. Eerie sounds seem to splash and echo in the darkness, while FSOL unfurl the sort of eldritch analogue synth figure that Boards Of Canada would later turn into a lifestyle.
It disintegrates into tones trailing off into the distance, birds seeming to return their electronic call, and suddenly you find yourself in an environment that wouldn't sound out of place on Lifeforms. However, you blink and it's but a fleeting memory echoing through the corridors of the city, and Eyes Pop - Skin Explodes - Everybody Dead soundtracks your current scenario. Ancient clockwork electronics fade in gently, sounding like harpsichords plucking out an elegy for the distant green worlds of Lifeforms, lost now for all time. A cascade of bleeps spill across the track and (what sounds like) uilleann pipes relay the melody one last time as it all sinks into the quicksand.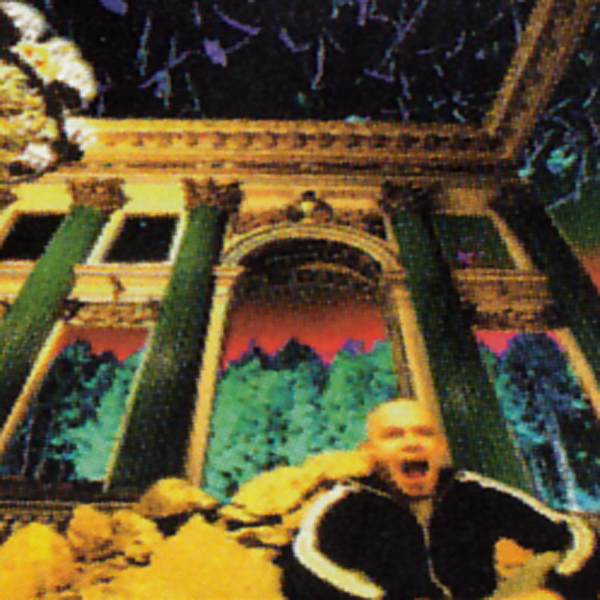 It's My Mind That Works opens with a warped sample from the movie Repo Man (echoing the source of the previous track's title), before developing into a mournful piano piece foregrounded by industrial machinery and urban atmosphere. Suddenly, driving percussion creeps into the fray and a rude electronic synth arc blares into the darkness like one of those great MBV-esque synth flameouts from Hans Zimmer's score to Blade Runner 2049. It's so similar, in fact, that one wonders if Dougans and Cobain traveled to the present day and brought it back in time with them. After all, there's a reason they're called The Future Sound Of London.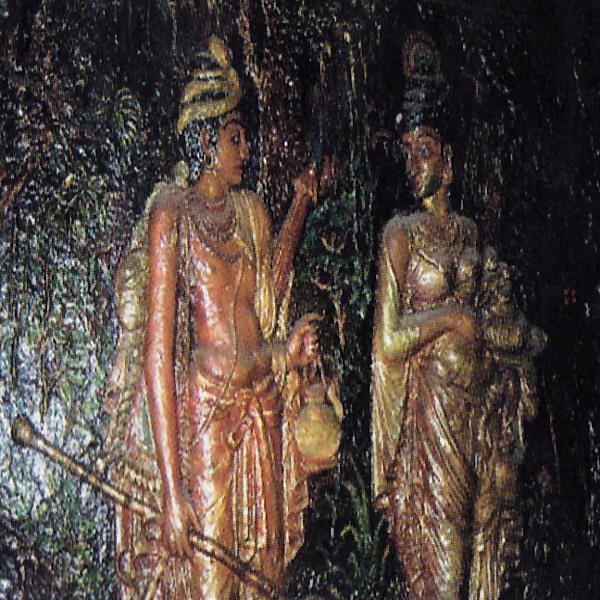 The piercing sounds of glass, as if played along the rim, announces Dirty Shadows (the title a great summation of this album's prevailing mood). Then, a creepy voice — first pitched up, then pitched down —  repeats, come, fly the teeth of the wind... share my wings. Apparently, it's sampled from the sequel to The Exorcist. As if this album weren't spooky enough already! Thankfully, a gently shuffling rhythm breaks the silence and forms itself into another piece of swirling electronic jazz, this time recalling the drifting atmosphere of the sort of abstract jazz one might find on the ECM imprint. It's cinematic, like the Heat soundtrack, with plaintive pianos, Get Carter harpsichords and more of that ice cold machinery operating in the night.
Upon reflection, this seems like as good a prediction as any for the cosmic jazz stylings that seemed to emerge out of nowhere during the Papua New Guinea Translations project. All those allusions to Sun Ra and Alice Coltrane make perfect sense in light of tunes like Dirty Shadows and Smokin' Japanese Babe. This is a story that's told in even greater detail across the From The Archives series, which filled in the bits between the bits in what must be one of the more extensive bodies of unreleased work from the era (alongside the seemingly countless DATs left behind by Tupac Shakur).
Tired starts with more of that harpsichord — or is it mandolin? — before an industrial percussion loop tumbles into view. It all collapses into atmosphere, computer sounds and gentle waves of synth pulsing on the horizon. Against all odds, about halfway through it morphs into an idyllic piece of synth music, with rippling aquatic synths and the sort of pretty strings one might find in a Vangelis or mid-period Tangerine Dream OST. Finally, a flanged martial beat — like the one from Lifeforms' Vertical Pig — fades into view momentarily before being carried away on a solar wind.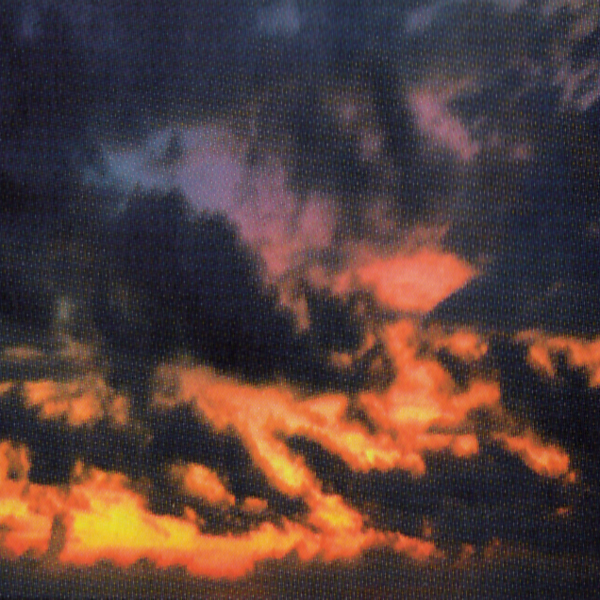 Cryptic voices and a lone exotic flute herald the arrival of Egypt, a singular bit of odyshape electro built on ancient reconstructed rhythm boxes, drums that sound hollow and a pinched reed sound mirroring the cracking snare. Synths bathe the tune in drifting serenity while ethereal, distant voices chant toward the sky. You can just picture rolling vistas stretching out beneath a sun-drenched horizon, drunk with the deep reds and violets of twilight. Hieroglyphs reanimate themselves and begin moving through the city, picking up from where they left off as if the passing centuries had only been but a fleeting pause. A magical moment, and surely one of this record's finest.
With Egypt's reeds detuned and descending in rapid-fire as they recede into the distance, we reach the point at which the two editions of ISDN diverge. Are They Fightin' Us creeps in on another riverbed of tranquility, flutes and water sounds presaging a tentative rhythm built on wood bass and gentle percussion as a lone voice cries out in a distant scream. Like Dirty Shadows, it all seems to predict the cosmic jazz psychedelia of Translations (or even certain moments of The Isness). A more mechanical, industrialized beat takes the reigns for a spell before cycling onto a rolling breakbeat to carry the rhythm forward with even greater focus than before. Ultimately, the zero-gravity percussion returns to the fore on the returning high tide, wind chimes twinkling gently in the distance.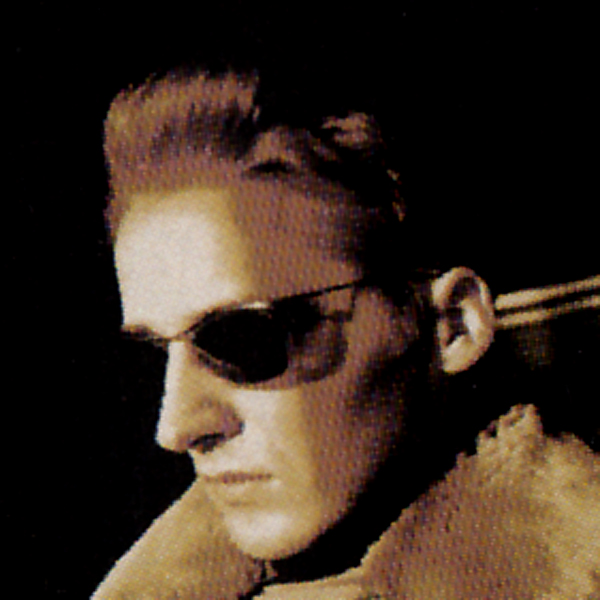 A subtle bit of random electronic melody sneaks into the mix, the bug in the bassbin, and suddenly the warped post punk incantation of Hot Knives take us deep into left field. Riding chopped breaks and a clipped pan pipe figure — quite possibly the very same kit from Mental Cube's Chile Of The Bass Generation — it's an unexpected moment of skewed pop within this sea of atmosphere. There's even a heavily treated robotic vocal courtesy of Gary Cobain (if I'm not mistaken), marking it out as particularly unique in the FSOL canon (at least before the turn of the century rolls around). With muted horns and a warped chanting — drenched in atmosphere — contributing to its dense, murky mood, this is very much in the spirit of 23 Skidoo.
Indeed, more than any other, this tune really captures the mood of FSOL's BBC Radio 1 Essential Mix 2 (aka Fuct Up Soup), which featured 23 Skidoo alongside post punk stalwarts like A Certain Ratio, 400 Blows and the Cocteau Twins. Indeed, this is very reminiscent of A Certain Ratio's Kether Hot Knives Mix In Special (which featured prominently in the first leg of Fuct Up Soup). This tune is quintessential Terminal Vibration.
Coming on like a fusion of 23 Skidoo's heavy atmospheric hijinks and Thomas Leer's Gaussian blurred new wave pop (with maybe even a dash of the Thompson Twins thrown in for good measure!), this is incredibly reminiscent of the 80s without being retro in the slightest. Rather, it seems haunted by the era. At times like this I'm reminded of Simple Minds' Veldt, which I've always sworn sounds just like ISDN-era FSOL. Without a doubt, Hot Knives is unquestionably a highlight of ISDN Black, re-framing it squarely as a post-post punk record.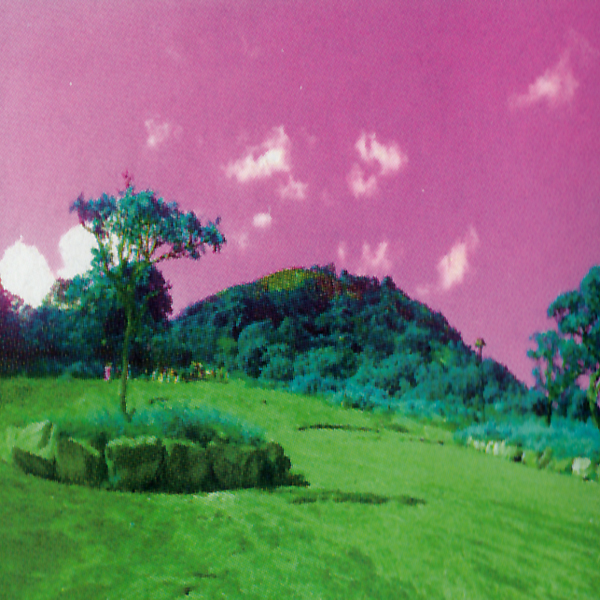 After fading out into some outer space sonix zapping through the machines, you get a solid minute plus of pure underwater atmosphere. Then, the treated guitars of guest auteur Robert Fripp (he of King Crimson, whose 80s records like Discipline and Beat I should have mentioned during the bonus round) enter the picture in the pastoral sound painting of the countryside that is A Study Of Six Guitars. Idyllic and blissful, with just a hint of ECM jazz (think Pat Metheny's New Chautauqua). It makes you wonder if the lads were well into ECM at the time, which would have put them way ahead of the pack (recall that point about ten years ago when everyone was checking the label). This is actually the one song from the tail end of the album that makes it to both editions of ISDN.
The closing track, An End Of Sorts, wires a pounding electric rhythm to another of the album's rare bucolic impulses, bringing it all back home with a strong sense of anxiety. It actually reminds me of Tournesol's Draagmad Ultramarine, that same sense of illogical juxtaposition, a fusion of ethereal synths and aggressive slow-motion rhythm in a swirling portrait of unease. Like a giant question mark hanging over the proceedings, it's a fitting end to this enigmatic album that lies at the crossroads of the FSOL story.
...or, it could have happened this way (inverted)...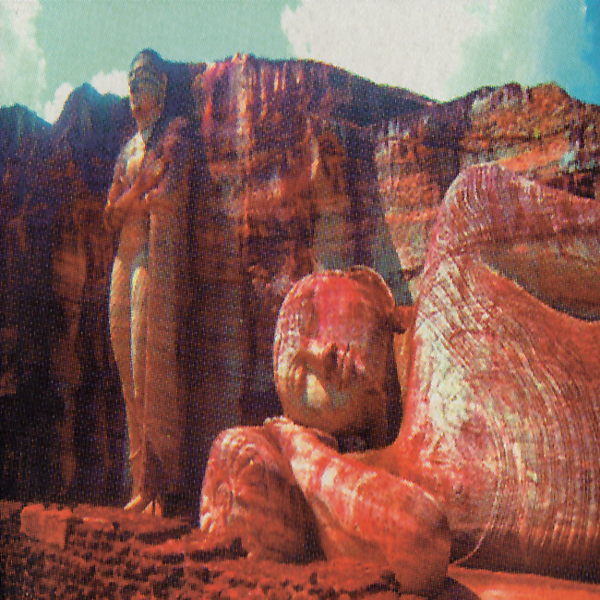 Egypt's reeds detuned and in rapid-fire, recede into the distance as a looping bassline — sounding like high tension power lines and seemingly built from a distorted kick drum — heralds the arrival of Kai. With its gravity-boot drums and soaring flutes competing in the mix with spaced-out atmospherics, its a big part of the reason why ISDN White feels like such a trip hop record. It's yet another track that seems to share common ground with Depth Charge, especially records like Sex, Sluts & Heaven (Bordello Mix) and Daughters Of Darkness.
Amoeba flows directly from the tail end of Kai, borrowing the the atmospheric drift of The Alan Parsons Project's Nucleus and pairing it with some Hawaiian slide guitar. Heavy brakes sounding as if they were recorded in a garage two blocks away roll into view, propelling the track through its surreal journey with no destination. A fascinating détente between Lifeforms and The Isness, it nevertheless manages to be quintessentially ISDN. It flows on a warm bed of sound into A Study Of Six Guitars, a tune which is more or less identical to its counterpart on ISDN Black, at least until it reaches its protracted conclusion and spills into a solid minute of space music (in the spirit of Steve Hillage's seminal Rainbow Dome Musick) before vanishing into another gentle spell of outer space sonix.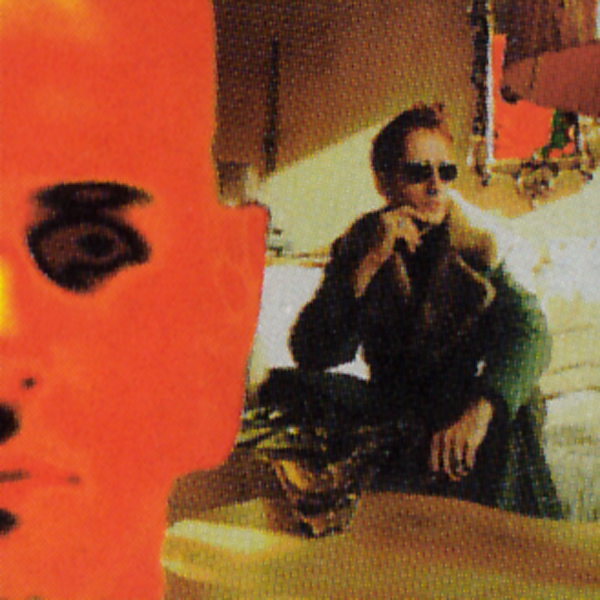 The loose downtempo breakbeat of Snake Hips kicks into the record's home stretch, introducing a smoker's favorite to wind up the proceedings. Tensile, plucked strings move up and down the scales precariously as a mutant bassline spars with the drums. Warped horns stab through the track like the guitars did in Son Of Lung — and sounding just as fake! — while the deep space effects return in full force. The downbeat swaps out for a tricky rhythm matrix nearly identical to the one Timbaland would unveil on Missy "Misdemeanor" Elliott's The Rain Supa Dupa Fly a few years later, and suddenly the track explodes into widescreen, going cinematic in a stunning crescendo that sounds like pure science-fiction. Like some dream studio session with SA-RA and Kevin Saunderson working up a vibe, it's pure machine soul. Only lasting a handful of bars, it rides out on a splash of cymbals and the sound of skyscraper guitars trilling majestic toward the heavens.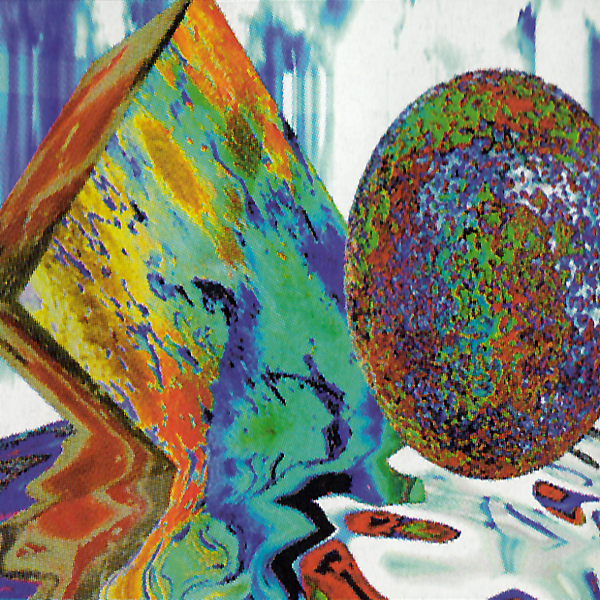 And then it's all over, you're dropped back to wherever you started. Back to the world. ISDN — whatever the version — is a true head trip of a record, and it's impossible to hear it without vivid imagery swirling through the mind in time to the music. Dougans and Cobain turned out to be right after all when they ventured in the liner notes that people hadn't lost the ability to conjure atmospheres. Without a doubt, it's definitely a record worth spending some serious time with.
Which version is better, you ask? That's a tough one. If you really pressed me to choose, I'd go with the easier-to-find ISDN White, for one because its the version I grew up with and therefore sounds more natural to my ears. Also, as a gentleman who walks the downbeat path, I'll always dig it the most as a trip hop record. Tunes like Kai and Snake Hips are absolutely killer slabs of abstract hip hop par excellence, bringing that unmistakable sense of warped FSOL magic to the form.
And yet I couldn't do without Hot Knives, which alongside Egypt and Snake Hips round out my trio of favorite tracks on the album. So I need them both, gravitating toward one or the other depending on where my headspace is at the time. When all is said and done, it's the unmistakable post punk flavor of ISDN Black that tips it into Terminal Vibrationterritory (and accordingly makes it the record of the month), and marks it out as a triumphant culmination of post punk's dancefloor diaspora. It's as if the experiments of 23 Skidoo, Material and The Pop Group were finally being picked up again, warped and twisted into strange new shapes, and projected deep into the heart of the future. After all, there's a reason they're called The Future Sound Of London.
Footnotes

Gibson, William. Neuromancer. New York: Ace, 1984. 3. Print.

Unknown Author. Liner notes. ISDN. The Future Sound Of London. Electronic Brain Violence, 1994. CD.