In 1999, Material released Intonarumori, a sprawling double-album sourced in the seedy underbelly of hip hop stretching from the Wu-Tang Clan and Company Flow all the way back to Schoolly D and the Death Comet Crew. The record was as ugly and twisted as you could hope for. Demented downbeat jams rubbed shoulders with asymmetrical big beat symphonies that owed as much to Tackhead as they did the RZA, while Killah Priest rapped over a beatless illbient soundscape of eerie flutes and droning tambura before a dusted beat drops in at the last minute.
With old skool legends like Rammellzee, Kool Keith, Flavor Flav and DXT (consequently all of which warrant further exploration today) trading verses with the grimiest voices in dead end underground hip hop (including a cadre of figures from the WordSound crew), it's a perfect culmination of the most abject and abrasive tendencies in New York hip hop.
Of course, by the end of the century Material bassist and ringleader Bill Laswell's involvement in rap music had already spanned the better part of twenty years. As covered in Terminal Vibration V, the original incarnation of Material was a downtown post punk group that specialized in bass-heavy punk funk records like Temporary Music 2 and Memory Serves. When they signed with Celluloid Records, the group were tapped to produce a series of rap records for the label.
Ultimately clocking in seven 12" singles (all released in 1982), ranging from electro-tinged slated like Grand Mixer D.St. & The Infinity Rappers' The Grand Mixer Cuts It, The Smurfs' Smurf For What It's Worth and Phase II's The Roxy to odyshape post-p-funk grooves like Fab Five Freddy's Change The Beat and Une Sale Histoire, Tribe 2's What I Like and Futura 2000's The Escapades Of Futura 2000 (which featured an electrofunk backing from The Clash!), these were records of varying quality that nevertheless managed to consistently offer up a left field take on rap (the original undie records?).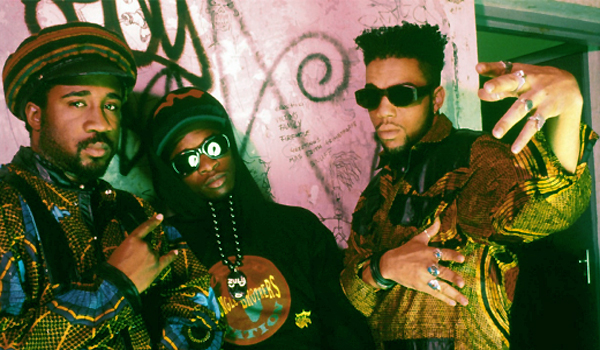 By the early 90s, Laswell was producing the sessions for what would become the Jungle Brothers' ill-fated third album, Crazy Wisdom Masters. The unreleased tapes — recently leaked on the web — reveal a druggy, abrasive sound very much in the vein of Intonarumori (albeit informed by a greater sense of demented humor).
The record that finally did surface in 1993, J. Beez Wit The Remedy, may have tightened up the edges and introduced a spoonful of sugar in the shape of downbeat summer jams like Good Lookin' Out and My Jimmy Weighs A Ton, but that only served to highlight the strangeness of the material that was preserved from the initial sessions. Tunes like Spittin' Wicked Randomness and For The Heads At Company Z were complemented brilliantly by the smoked-out, Gaussian blurred beats that the crew had come up with in the intervening years. In either form, it was clearly one of the most unique rap albums of the decade (and incidentally my #1 rap album ever).
In 1999, the same year that Material's Intonarumori hit the shops, the New York-based WordSound label put out a stunning four track EP of recordings from the Crazy Wisdom Masters sessions (this long before anyone had heard the untouched masters) on the Black Hoodz subsidiary imprint. Hinting at the rougher edges of the initial recordings, Battle Show and Ra Ra Kid were abrasive, asymmetrical slabs of left field big beat hip hop. Naturally, this fit the WordSound aesthetic perfectly, which was a grimy, staggering vision of hip hop informed by dub's bottom end gone lost in the wastelands of the big city. Releasing records by the likes of Spectre, The Bug and Dr. Israel, it was something of a stateside, gutter mirror image of James Lavelle's Mo Wax empire.
Crucially, WordSound was also linked with the Axiom imprint that Bill Laswell was running across town, with Laswell contributing substantial material to WordSound's output — including the Crooklyn Dub Consortium series — while various WordSound personnel would regularly appear on Axiom releases. One such figure was Sensational (aka Torture), an iconoclastic MC who had a profound impact on the Crazy Wisdom Masters sessions (and by extension J. Beez Wit The Remedy). The (possibly apocryphal) story goes that Laswell introduced the JBs to Sensational while he was freestyling over a Stockhausen record as he was scratching it!
Although not all of his raps survived to the finished product, one can feel the spirit of his contributions in a continuum stretching from Gram Parsons' on The Byrds' Sweetheart Of The Rodeo to J Dilla's on Janet Jackson's The Velvet Rope. Whatever the case may be, he managed to release two excellent records of skewed hip hop as the 90s drew to a close. Loaded With Power, in particular, is a brilliantly claustrophobic slab of decomposed hip hop (think REQ's Frequency Jams) that descends into the same sense of hydroponic psychosis showcased on Tricky's contemporary records (especially The Hell EP, recorded in part with the Gravediggaz).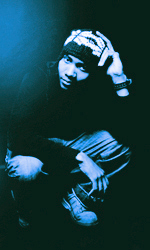 Meanwhile, across the city DJ Spooky was mirroring trip hop's modus operandi with his own vision of dub-soaked, abstract hip hop, a sound that he called illbient. Importantly, Spooky was not only a DJ and producer but an arch theorist, ruminating on hip hop's sampladelia with the most intricate detail since David Toop started checking the music in the early 80s. His own music stalked the outer rim of what would come to be called dark ambient, with low slung hip hop beats squeezing through the claustrophobia of bass pressure and slow-motion industrial sonix.
Nevertheless, with a keen ear for a hook, Spooky also excelled at the sort of block rockin' hip hop that would fit right in with the likes of EPMD and The Beatnuts (not to mention the jungle of Dillinja and Roni Size). Tunes like Object Unknown, Galactic Funk and Peace In Zaire would have been radio staples in a parallel world where figures like and Rammellzee became superstars and managed to reshape hip hop in their image.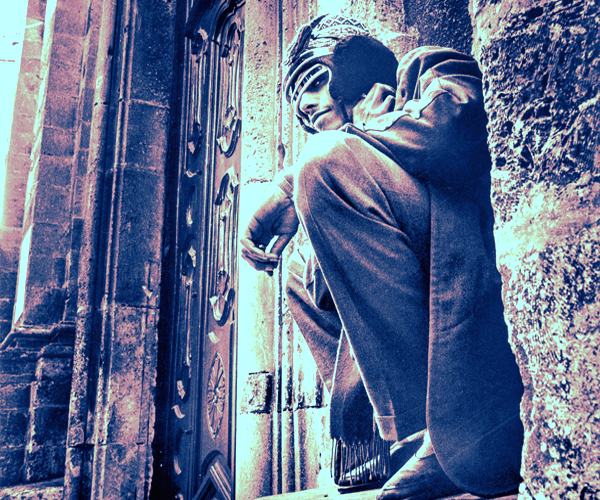 Indeed, Rammellzee is surely one of the key figures in the development of an abstract, avant garde strain of hip hop. Appearing on stage clad in a trench coat with Shockdell during the climactic show at the end of the film Wild Style, he provided one of the most memorable moments of the film, rhyming rapid-fire over an awesome synth sequence with a mic in one hand and a toy machine gun(!) in the other. This sense of the strange carried over into his collaboration with K-Rob and Jean-Michel Basquiat, the epochal Beat Bop (a record that Peter Shapiro once declared the Rosetta Stone of trip hop1), a record that in retrospect sounds about a decade ahead of its time.
The Death Comet Crew record followed swiftly afterwards. A collaboration with Ike Yard's Stuart Argabright and Michael Diekmann (along with Shinichi Shimokawa), the Death Comet Crew realized perhaps the most uncompromising fusion of rap attack and angular post punk sonix yet essayed with Rammellzee rapping over uptempo electroshock beats cooked up by the remainder of the group. These tropes were further explored a couple years later on the Death Command/Lecture 12" collaboration with Shockdell, which culminated in the excellent Missionaries Moving LP by the Gettovetts.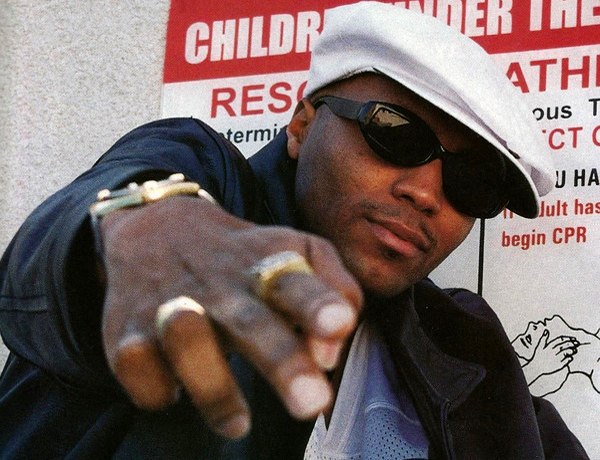 In many ways, Kool Keith was the figure in rap's next generation who picked up the baton of rap's mad scientist. Starting out as the scatological court jester of the Ultramagnetic MC's, he also happened to be by far the greatest MC in the crew, spitting his surreal wordplay (informed by mathematics, non sequiturs and bizarre insults) in singularly nasal fashion.
The Ultramagnetics turned out a trio of excellent LPs — the utterly essential Critical Beatdown, the deeply unpopular (though I've never understood the hate for it) Funk Your Head Up (which nevertheless turned up the epochal Poppa Large) and the bleak hip hop noir of The Four Horsemen — before Keith struck out on a long and singularly weird solo career.
His first move was the Dr. Octagon record (recorded with Dan The Automator), a surreal slab of perverted hip hop whose eerie downbeat atmosphere boasted a startling détente with the contemporary trip hop of Tricky and DJ Shadow (indeed, the record was even licensed by hip downbeat institution Mo Wax).
Similarly, Mo Wax also put out a record by abstract hip hop pioneer Divine Styler. Wordpower 2: Directrix featured Styler rhyming abstract-to-the-max over ice cold breakbeat geometry, which found the MC entering the slipstream of the burgeoning hip hop underground. Of course, he'd laid some of the foundational architecture for that underground in the first place with the first Word Power record (check Tongue Of Labyrinth) in 1989 when he was still aligned with Ice-T's Rhyme $yndicate.
In between those two records lies the enigma of Spiral Walls Containing Autumns Of Light, a record that would strain at the confines of any generic definition, let alone rap. Grey Matter, the one moment of more-or-less straight up hip hop, shares space with extended spoken word pieces like Heaven Don't Want Me And Hell's Afraid I'll Take Over and spacious post-Hendrix psychedelia like In A World Of U and Walk Of Exodus. This album is one of the most unexpected moments in rap's winding history, and remains essential listening for curious minds.
Divine Styler's dalliance with rock mirrors Ice-T's controversial thrash metal output with his band Body Count, as well as T's embrace of noise on the recordings that bear his own name. Early records like Rhyme Pays mirror Code Money's crashing productions for Schoolly D, while O.G. Original Gangster runs parallel to the dense noise-collages that The Bomb Squad unleashed behind Public Enemy and Ice Cube (with a hint of Dr. Dre's contemporary productions with N.W.A.).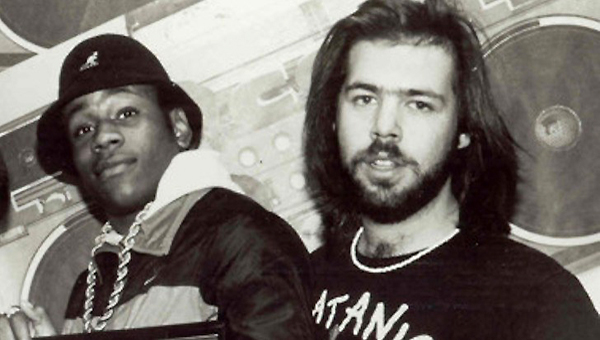 Public Enemy and N.W.A. both flirted with elements of metal in their music at times (see Public Enemy's She Watch Channel Zero?! and The D.O.C.'s Beautiful But Deadly), a tradition that dated at least back to Run-DMC with Rock Box, King Of Rock and Rock This Way). Def Jam-co-founder Rick Rubin (that notorious heavy metal head) is the other great conduit of rock dynamics into hip hop, a primary example of which is his production of Beastie Boys' Licensed To Ill (which also turned untold hordes of rockers onto the sounds of rap).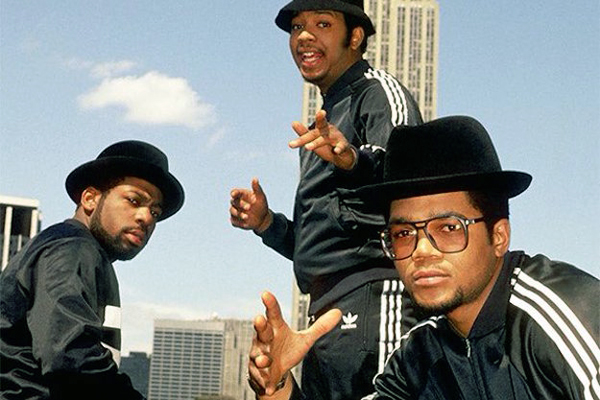 Moving beyond literal rock 'n roll sonics, the crucial element in this strand of hard-edged hip hop to surface in the 80s was in their harnessing of noise: looped snatches of atonal sound, heavy on-the-one stabs, and huge, skyscraper-crumbling beats. Upon their emergence, Run-DMC's beats hit harder than just about anyone else's and ushered in what would become rap's second era.
The stark minimalism of Rick Rubin's drum machine matrix in productions for the likes of T La Rock, the aforementioned Run-DMC, Beastie Boys and especially LL Cool J honed hip hop down a stripped-down essence of an shouting over block rockin' beats, defining the dominant sound in rap for the next couple years (with Jewel-T's I Like It Loud a particular highlight). Schoolly D and Code Money amplified the sound to a preposterous degree (see P.S.K. "What Does It Mean?"), inadvertently spawning gangster rap in the process.
Ice-T's Rhyme $yndicate, who had their own significant strains of hard edged hip hop, produced by the great DJ Aladdin, seemed to pick up where Schoolly D left off. Along with that other forefather of West Coat rap, Too $hort, they laid the foundation for the twin poles of L.A.'s rough/smooth dialectic, with Ice-T's hard-edged beats playing the bad cop to Too $hort's low-slung street funk.
This thread was picked up most infamously by N.W.A., who took Ice-T's hard-hitting beats to a whole new level, spiked with a generous helping of intricate funk programming dished up by Dr. Dre. Starting out in the World Class Wreckin' Cru, sequined purveyors of West Coast electro par excellence (see 1984's Surgery), Dre moved into this heavier style to complement the heavier subject matter being explored by MCs like Ice Cube, Eazy-E and Ren, along with the rest of the posse.
Interestingly, early N.W.A. member Arabian Prince had similarly strong roots in electro before hooking up with the crew, ultimately splitting in 1989 to put out the excellent Brother Arab, a shadowy fusion of computer beats and proto-g-funk.
The D.O.C. turned out possibly the greatest negotiation of Dre's hard-edged production style on Straight Outta Compton and his later g-funk sound with the aptly titled No One Can Do It Better, featuring a dense sonic concrete jungle that found Dre expanding his earlier innovations into the sound that would inform the rest of his career. N.W.A. upped the ante with 100 Miles And Runnin' EP, alongside up-and-coming L.A. crews like Compton's Most Wanted and Above The Law, nearly managing to outdo everything that came before with their final LP, Efil4zaggin.
Efil4zaggin is a production tour de force, featuring Dre's most fully-realized productions ever, it only suffers from a descent into puerile humor and less inspired detours in its second half. It seemed the crew needed Ice Cube around to keep things focused (see AmeriKKKa's Most Wanted and the Kill At Will EP), although one wonders what might have gone down if The D.O.C. had never had his car accident and folded into the group to take Cube's place...
Of course, at the center of any talk of hip hop's noisescapes will always be Public Enemy and their production masterminds The Bomb Squad, who tore up the fabric of sound a stitched it all back together again into a dense collage of confrontation. This sound, which utilized hard breakbeats, guitar stabs, vocal exhortations and illogical snatches of sound was the perfect complement to the stentorian vocals of Chuck D and Flava Flav's wise guy antics (who fulfilled a role similar to Kool Keith and Eazy-E in their respective crews). The turntable skills of Terminator X provided that certain x-factor of scratchadelic noise, so crucial to the era, rounding out Public Enemy's unique sonic attack.
The Bomb Squad's approach had a crucial influence on not only the next wave of hard-hitting hip hop but also the feedback-drenched, distorted breakbeat sound taking shape across the Atlantic, a sound that would come to be called big beat. Bomb The Bass were out the gate early with records like Into The Dragon, even continuing to have hard moments (the big beat perfection of Bug Powder Dust) even as they sprawled out into a sort of post-hip hop blues.
However, if there was one crew that shaped this sound (and they don't get nearly enough credit for it), it was Meat Beat Manifesto. The group's mastermind was Jack Dangers, who gradually took their sound from a sort of heavy industrial-inflected, post-Bomb Squad rap (imagine a dystopian, J.G. Ballard-damaged Beastie Boys) into a densely populated breakbeat sound that split the difference between big beat and trip hop (with a healthy dose of dub thrown in for good measure). There was a paranoid aspect to the music, bordering on psychosis, that only became more unhinged as the group pared down to the central figure of Dangers. In 1998 — the same year as Actual Sounds + Voices — Dangers even collaborated with Public Enemy, producing Go Cat Go (along with Danny Saber) for the He Got Game OST.
A lot of big beat leaned heavily on the classic rock side (Fatboy Slim springs to mind), which is not relevant to this discussion, but a lot of it was heavily indebted to the hard beats Bomb Squad-era hip hop. The Prodigy, for one, betrayed Liam Howlett's roots in UK hip hop after their ardkore era had run its course with Music For The Jilted Generation, even collaborating with Kool Keith on the album to follow (1997's Fat Of The Land). Howlett's mix adventure The Dirtchamber Sessions Volume One encapsulates this drift perfectly, featuring Public Enemy acolytes Hijack's awesome Doomsday Of Rap. There's that whole lineage of UK rap that fits squarely into this continuum, crews like London Posse, Hi-jack and Ruthless Rap Assassins.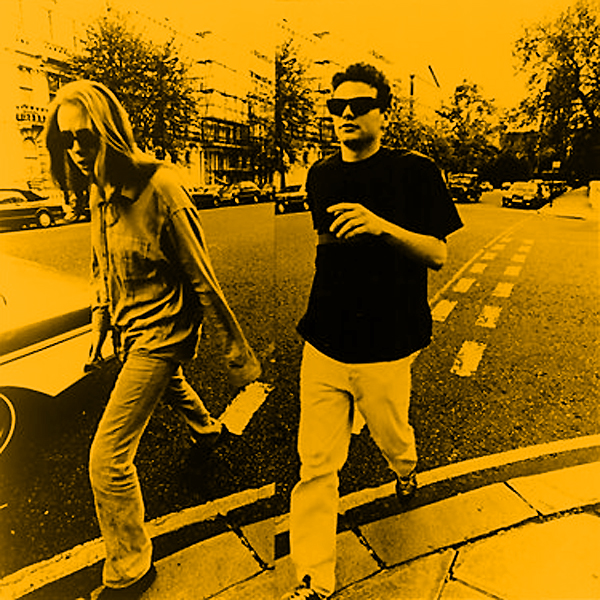 The Chemical Brothers offered the best of both sides of the big beat coin, indulging in blissed out reveries like Where Do I Begin and Asleep From Day (featuring Beth Orton and Mazzy Star's Hope Sandoval, respectively) and Tomorrow Never Knows-inspired sixties psychedelia worship with Setting Sun even as they unfurled feedback-drenched beats like Loops Of Fury, Song To The Siren and Block Rockin' Beats.
Records like Exit Planet Dust and Dig Your Own Hole seemed to exist in the tradition of instrumental hip hop landmarks like The Adventures Of Grandmaster Flash On The Wheels of Steel and The 45 King's 45 Kingdom (not to mention Frankie Bones' series of Bonesbreaks records).
Representing this phenomenon at its darkest, although he did have moments that predicted the Brothers (see Shaolin Buddha Finger), is one Jon Saul Kane. As Depth Charge, he combined the hard beats that were big beat's calling card with the oppressive atmosphere and dragging tempos that would come to define trip hop. Combining a pervading sense of sleazy darkness with copious martial arts samples, Depth Charge created a unique sonic vernacular all his own out of whole cloth. Notably, Kane also released the Beat Classic compilation on his own D.C. Recordings imprint, which made scarce hip hop grails available once more (often in instrumental form).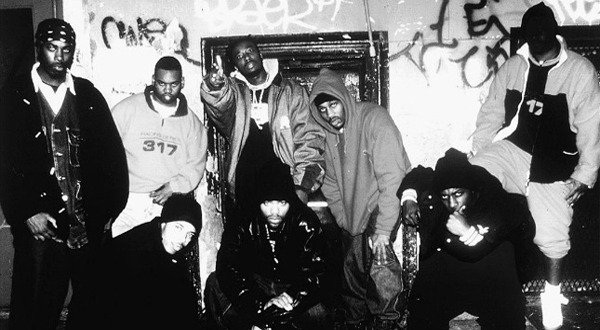 If the equation of bleak soundscapes, heavy drums and martial arts samples sounds familiar, it's probably because a certain East Coast crew happened to be taking a similar approach into the charts around the same time. Master producer the RZA wove desolately downbeat sonic tundras for his cadre of MCs to haunt. Figures like the GZA, Method Man and Ghostface Killah provided the perfect counterpoint to the RZA's visions of doom.
The early Wu-Tang records — records like Liquid Swords, Tical and Enter The Wu-Tang (36 Chambers) — might be as close as rap ever got to post punk sonix within the mainstream drift of 90s hip hop. Strange, decomposed moments like Sub Crazy and 4th Chamber rubbed shoulders with hits like Bring The Pain and C.R.E.A.M., while peripheral Wu-Tang records like Soldiers Of Darkness/Five Arch Angels by Sunz Of Man took this sound to its outer limits. Collaborations with figures like Tricky and Genaside II were scattered amongst the crew's extended discography, while Method Man's Release Yo Delf was even remixed by Liam Howlett of The Prodigy!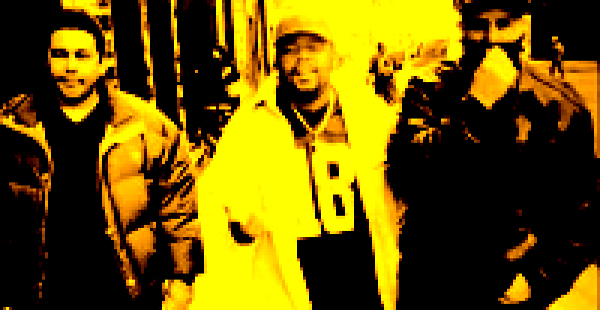 One thing that Wu-Tang seemed to lay the foundation for was what would become the modern hip hop underground. I once read an interview with El-P where he explained that when he started out, the underground was merely the seedy underbelly of hip hop culture, whereas it would ultimately break off into its own world that bore less and less resemblance to the body hip hop. The Company Flow and Cannibal Ox projects that he masterminded certainly bear this out, during an era when rap was becoming increasingly electronic.
This the era that southern rap was on the ascendant, and empires like Cash Money and No Limit were firmly established. Records like Lil Wayne's Tha Block Is Hot and Juvenile's 400 Degreez seemed to recreate the density of sampladelia with digital materials, harking back to Mantronix even as they often bore striking resemblance to the atmosphere conjured up by The Prodigy circa Music For The Jilted Generation. There would be an interesting echo of this in Clipse's Hell Hath No Fury half a decade later.
It's rather appropriate that these twin wings of rap would eventually meet in the middle — no matter how unlikely — with Run The Jewels, featuring an elaboration on El-P's production for Killer Mike's R.A.P. Music that resulted in a full-scale collaboration for three albums (and counting). Which takes us right up to the present day, where Kanye West puts out Yeezus — a stark slab of an album featuring EBM/grime/Code Money-inflected hip hop — on Def Jam (the original home of hard beats). Likewise, Vince Staples' Hell Can Wait was also released on the label, sounding like something Terranova might have produced at the turn of the century.
It all ties back to those base materials, the idea of rap conjured up by Material's Intonarumori, a grimy cyberpunk vision of hip hop, where droppin' science is meant to be taken literally. This is the realm of Rammellzee, Dr. Octagon and Hank Shocklee, where mad scientists split the atom again and again, refracting rap's beat matrix through the bleak prism of Metal Box, Liaisons Dangereuses and Front 242. A place where breakbeats collide with guitar stabs, found sounds, rude electronics and pure noise, as MCs unfurl tangled mathematical phrases over the surface. This is the sound of rap at the edge of no control...
LISTEN NOW
TV007: Edge Of No Control

Killer Mike

Bun B

,

T.I.

&

Trouble

Big Beast

Williams Street

Meat Beat Manifesto

God O.D.

Part 1

Mute

Jungle Brothers

Battle Show

Black Hoodz

Public Enemy

She Watch Channel Zero?!

Def Jam

Schoolly D

P.S.K. "What Does It Mean?"

Schoolly D

Kanye West

On Sight

Def Jam

Method Man

Release Yo Delf

Prodigy

Mix

Def Jam

The Prodigy

Poison

XL

Ultramagnetic MC's

Poppa Large

East Coast Mix

Mercury

Ice-T

New Jack Hustler

Sire

Depth Charge

T.D.A.

D.C.

Ice Cube

The Product

Priority

Material

Ahlill The Transcending Soldier

,

phonosycographDISK

&

Jerome "Bigfoot" Brailey

Freestyle Journey

Axiom

Lil Wayne

Remember Me

Cash Money

Mantronix

Bassline

Sleeping Bag

Public Enemy

Go Cat Go

Def Jam

Vince Staples

Fire

Def Jam

DJ Spooky

Prince Poetry

&

Pharoahe Monch

of

Organized Konfusion

Rekonstruction

Outpost

Genius/GZA

Ghostface Killah

,

Killah Priest

&

RZA

4th Chamber

Geffen

Divine Styler

The Scheme Team

Tongue Of Labyrinth

Rhyme $yndicate

Rammellzee & Shockdell

At The Amphitheatre

Animal

Hijack

Doomsday Of Rap

Music Of Life

The Chemical Brothers

Chemical Beats

Freestyle Dust

Jewel-T

I Like It Loud

Jewel

N.W.A.

Approach To Danger

Ruthless

Gravediggaz

Deathtrap

Gee Street

Clipse

Trill

Star Trak

Death Comet Crew

At The Marble Bar

Beggars Banquet
Terminal Vibration 7: The Records
Footnotes

Shapiro, Peter. Drum 'n Bass: The Rough Guide. London: Penguin, 2000. 268. Print.