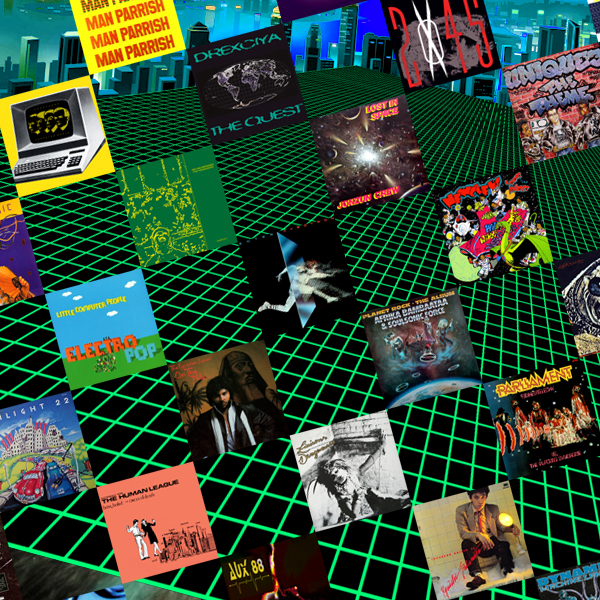 At the flipside of darkside hip hop's ragged breakbeat architecture lies the elegant beat matrix of electro. Simon Reynolds once opined that electro was to rave what the blues were to rock 'n roll, and Kodwo Eshun famously quipped that Kraftwerk were Detroit's Mississippi Delta. In other words, it all started with Kraftwerk. Their influence stretches outward to touch on everything from techno and electro to post punk and synth pop, from electrofunk and hip hop to rave and r&b; it's all been subject to the influence of this besuited bunch from Düsseldorf.
After four records of hard, abstract space music (one of which was released under the name Organisation), Kraftwerk perfected their sound with the sprawling 22 minute opus Autobahn, taking up a whole side of their 1974 album of the same name. With its gently pulsing electroid groove sprawling out beneath an idyllic Beach Boys-inspired melody, it was a turning point in pop music's trajectory so profound that it took a number of years before its repercussions were truly felt.
With fellow travelers like Cluster and Heldon also developing a sequenced electronic music of their own, Kraftwerk delivered Radio-Activity a year later. Featuring a darker, more austere mood that seemed to predict the prevailing tendencies of post punk's coming dalliances with electro, it seemed to fuse the pop developments of Autobahn with their earlier experimental LPs.
By this point, British visionaries like David Bowie and Brian Eno were sitting up and taking notice, and Kraftwerk refined their sound further with Trans-Europe Express. A timely fusion of electronic rhythms backing the spare German vocals, with melody carved out entirely with synthesizers, it was arguably the first synth pop record through and through. Unsurprisingly, Trans-Europe Express would ultimately have a seismic impact on the future of music.
Across the North Sea in the U.K. — in apparent synchronicity — a brace of 7" singles arose in 1978 that picked up where the Germans had left off. Daniel Miller aka The Normal released the T.V.O.D. on his own Mute Records imprint. A pulsing electro-punk shimmy, it also featured a J.G. Ballard-inspired slab of noise called Warm Leatherette. This was the track that proved to have the greatest impact, with its proto-electro rhythm setting the template for Britain's grimy take on post punk synth pop.
Despite the fact that he'd originally envisioned Mute as an outlet for just the one single, Daniel Miller received demo tapes from all over the country and — impressed with what he heard — he decided to release some of them. Records by NON and Fad Gadget followed, with Fad Gadget's awesome Back To Nature and Fireside Favorites standing as awesome slabs of apocalyptic post punk synth pop.1 Most famously, Mute would became the long term home of synth pop superstars Depeche Mode starting with 1981's Dreaming Of Me.
The Human League, that other bunch of synth pop superstars, got their start on Bob Last's Fast Product imprint with the second of the 1978 U.K. stone tablets, the Being Boiled. A buzzing micro-masterpiece of dark proto-electro, this was miles away (and an entirely different group) from The Human League that ruled the pop charts in 1981 with Dare!. This was pure post punk music, albeit with a ruthless pop edge. The group further developed this sound across two LPs (Reproduction and Travelogue, their masterpiece) and a handful of seven inches before the original crew split in 1980.
Two Scottish figures — Thomas Leer and Robert Rental — were responsible for two of the other great 1978 stone tablets, Private Plane and Paralysis, respectively. The homespun other to these other groups' uncompromisingly bleak futurism, Private Plane was a motorik nocturnal journey through inner space recorded softly under the covers so as not to wake his girlfriend.
Paralysis was even more of an outlier, with a droning guitar sound warped by wah pedal. Both records have heavy kosmische overtones, very much indebted to the murky visions of krautrock. The duo collaborated on a stunning album in 1979 called The Bridge, which was released on Throbbing Gristle's Industrial imprint.
Throbbing Gristle themselves are responsible for the fifth of the U.K. stone tablets, with 1978's United. The a-side was a loosely-organized bit of synth almost-pop, with electroshock beats and analogue textures, while the flipside featured Zyklon B Zombie, in which a menacing synth sequence unfurled beneath the sort of noise-infested soundscape that would become their trademark. Their 1979 album 20 Jazz Funk Greats also featured Hot On The Heels Of Love, which was pure proto-techno from its pumping 4/4 beat and cycling electronic bassline on down to its claustrophobic synth figures and snapping drum fills.2
The duo of Chris & Cosey would splinter off from TG, indulging in further electronic hijinks as they explored proto-electro/techno with records like Trance and Technø Primitiv. As one might expect from the name of their label, TG are considered one of the godfathers of industrial music.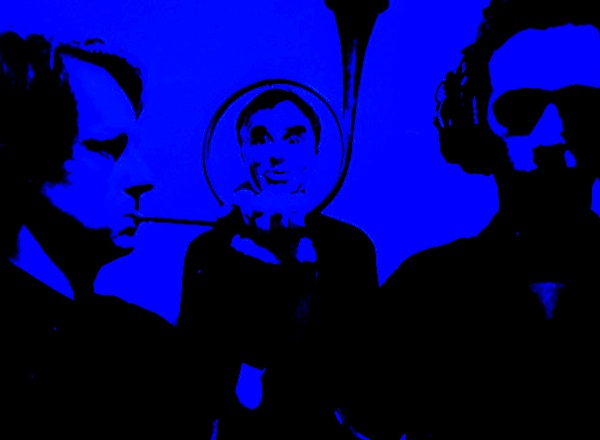 The other being Cabaret Voltaire, who started out in the early seventies recording in an attic (check Methodology '74 / '78. Attic Tapes) before signing with Rough Trade and releasing the Extended Play EP (the sixth and final 1978 stone tablet). Featuring tunes like Do The Mussolini (Headkick) and The Setup, they were claustrophobic slabs of dubbed-out post punk in which ticking rhythm boxes spooled out beneath skanking bass and guitar, processed until it sounded unreal. A trio of LPs followed in a similar vein (Mix-Up, The Voice Of America and Red Mecca), featuring ragged, dessicated soundscapes that seemed to be crushed paper thin beneath the weight of their paranoia.
Starting with the 2x45 mini-album, they wired the sound up to the machines in a fusion of their earlier atmospheric sides and the increasingly dancefloor-oriented electronic music to follow. The centerpiece is undoubtedly Yashar, a searing mini-epic built from synth arabesques, pounding percussion and a sample from The Outer Limits. It's one of those tracks that seems to exist in a loose continuum with My Life In The Bush Of Ghosts, an utterly artificial music seemingly composed by fictional tribes.3 At this point, the group mutated into a duo with The Crackdown, which laid the blueprint for the whole EBM (electronic body music) strain of industrial music later made explicit by Front 242.
There's definite cyberpunk vibes running through the the entirety group's output, with 1984's Micro-Phonies expanding on The Crackdown's innovations to cement their new sound and standing as the proto-typical industrial record. Tangentially, it was Psyche's Crackdown that pointed me to the group in the first place. Come to think of it, BFC's Galaxy was what hooked me up with Liaisons Dangereuses —  via a sample of Peut Être... Pas' machine rhythms — so double thanks to Carl Craig. Liaisons Dangereuses' lone (self-titled) LP is a stone classic of early industrial music, featuring the stark proto-techno of Los Niños Del Parque alongside Peut Être... Pas' stunning electro pulse.
German duo Deutsch Amerikanische Freundschaft (who consequently were licensed in the U.K. by Mute) had a trajectory comparable to Cabaret Voltaire, starting out with a straight up post punk, sound collage vein with records like Produkt Der Deutsch-Amerikanischen Freundschaft and Die Kleinen Und Die Bösen before reinventing themselves as a state-of-the-art hard-edged dance outfit with Alles Ist Gut, and over the course of a trilogy of albums (rounded out by Gold Und Liebe and Für Immer), throughout which they explored a bruising — but nevertheless pop-inflected — sound that did as much as anyone to lay the blueprint for EBM.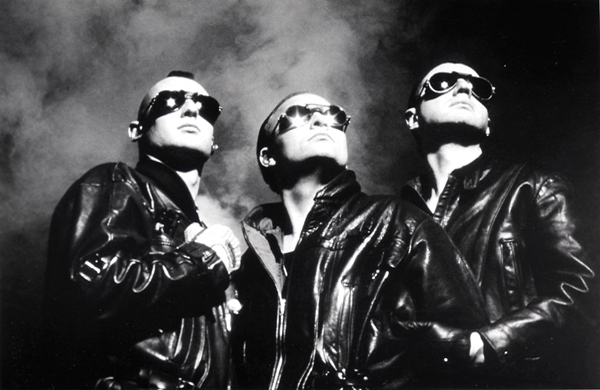 As mentioned earlier, Front 242 were the standard bearers of EBM (even coining the term Electronic Body Music4 in the first place), along with the next generation of industrial outfits like Severed Heads, Ministry and Nitzer Ebb. Records like Head Hunter, Dead Eyes Opened, Everyday Is Halloween and Join In The Chant played like calls to arms, which were answered by figures like Skinny Puppy, Front Line Assembly and most famously Nine Inch Nails, who came to define industrial in the popular consciousness over the course of the 90s with records like Pretty Hate Machine and The Downward Spiral.
Interestingly enough, many of the highest-selling industrial acts turned out to be American (and Canadian), but then the States had their own progenitor of the form in San Francisco's Chrome. Led by Damon Edge, the band started out on their 1976 debut The Visitation essaying a sound triangulated somewhere between the acid rock of Jefferson Airplane, Santana's winding rhythmic pulse and — in another strange bit of synchronicity (as neither had yet released a record) — post punk-era Cabaret Voltaire and Throbbing Gristle.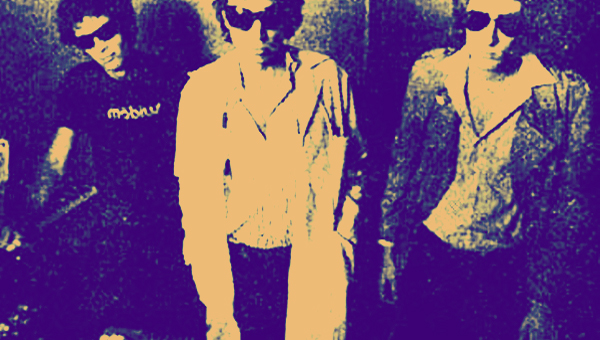 Guitarist Helios Creed after The Visitation, bringing a visionary x-factor to the group as they set about releasing increasingly machine-inflected records like Alien Soundtracks, Half Machine Lip Moves and 3rd From The Sun, recklessly negotiating the territory between The Sex Pistols, Kraftwerk and biker rock.
Another San Francisco group that was something of an artier, gentler flipside to Chrome's scorching blast was the inimitable Tuxedomoon. Their debut 7" happened to coincide with the six British stone tablets released in 1978, featuring the chaotic blast of No Tears, a menacing slab of electro-punk that rivals the heights of The Normal's Warm Leatherette. Over the course of albums like Half-Mute and Desire the band grew increasingly arty, melding the very European atmosphere of cabaret with a proto-electro pulse. Rather appropriately, Tuxedomoon ultimately relocated to Europe, where there sensibilities were more in sync with the prevailing atmosphere.
It's worth noting that in 1978 Kraftwerk managed to further refine their sound with the elegant The Man-Machine, managing to stay ahead of the pack with elegant machine music like The Model (a track that never stops sounding like the future), The Robots and the title track. Perhaps more surprisingly, there were shades of Giorgio Moroder's electronic disco in the tracks like Spacelab and Metropolis.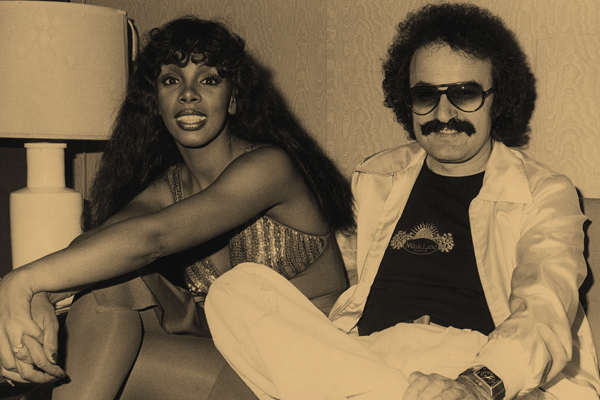 Of course, Moroder's production for Donna Summer's I Feel Love — way back in 1977 — was one of the key developments in an electronic form of dance music, and his own records like From Here To Eternity and E=MC² further explored the possibilities of sequencer-driven dance music. Interesting to hear Kraftwerk reflecting this sound back in their own particular way.
Meanwhile, on the other side of the world, Yellow Magic Orchestra were making waves with their debut LP, featuring the proto-electro masterpiece Computer Games/Firecracker. Much like Kraftwerk, their influence spread further than one might have expected, with the group even performing on Soul Train! And if Kraftwerk dabbled in digital disco, then YMO reveled in it, with 1979's Solid State Survivor opening with the one-two punch of Technopolis and Absolute Ego Dance. There was even a new wave-inflected cover version of The Beatles' Day Tripper!
Interestingly, YMO were something of a supergroup, with Haruomi Hosono and Ryuichi Sakamoto involved in innovative solo careers before, during and after their group's protracted reign. Hosono plied a sort of electro-tinged exotica — pre-dating the likes of Arto Lindsay and Beck Hansen by a couple decades, but also indulged in more straightforwardly electronic excursions like Paraiso and Cochin Moon.
Ryuichi Sakamoto created an electronic paradise of his own on 1978's Thousand Knives Of Ryuichi Sakamoto, before returning with the more austere (and post punk aligned, featuring figures like Dennis Bovell and XTC's Andy Partridge) B-2 Unit. The centerpiece was undoubtedly Riot In Lagos, an unbelievably loose slice of proto-electro that practically glows with futurism.
Along with YMO's output, it seems to have set the stage for the later weird sonic adventures of figures like Ken Ishii, Rei Harakami and Susumu Yokota, in much the same way that the first wave of British electronic musicians set the tone for large swathes of music to come in the wake of the Second Summer Of Love.
The first — and most obvious —  example is bleep 'n bass, the first indigenously developed form of post-rave dance music produced in the U.K. Emerging from the industrial city of Sheffield (from whence Cabaret Voltaire sprung over a decade earlier) in late 1988, bleep 'n bass was the interface between techno/acid house and what would become ardkore. Perhaps it was the first genre invented with the rave in mind? Unique 3 seemed to have invented the sound from scratch with The Theme, a strikingly minimal tune built on little more than a brittle drum machine rhythm, spectral synths and a tattoo of seemingly random bleeps.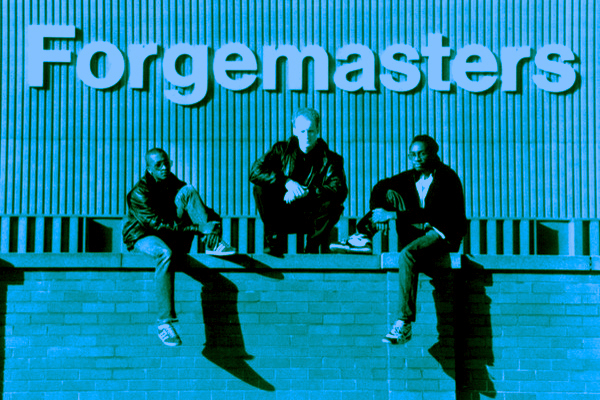 A deluge of records soon followed, records like the Forgemasters' Track With No Name and Ital Rockers' Ital's Anthem, while even Sheffield godfathers Cabaret Voltaire reinvented (and reinvigorated) themselves as Sweet Exorcist with records like Testone and Clonk. Interestingly, some of Cabaret Voltaire subsequent records like The Conversation (released on R&S ambient subsidiary Apollo) seemed to connect their earlier Red Mecca-era material with the modern wave of electronica (which is actually where I started with them in the first place).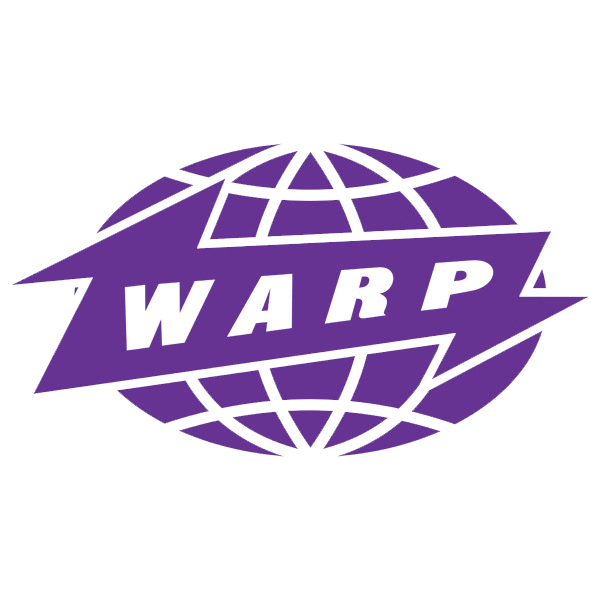 The spiritual home of bleep 'n bass was the mighty Warp Records, who started out releasing records by the Forgemasters and Sweet Exorcist long before they became one of the biggest electronic labels on the planet. They also were the home of two groups that started out in bleep 'n bass only to go on to have long careers in drastically different directions.
The first was Nightmares On Wax, who put out crucial early bleep records like Dextrous and Aftermath before unleashing the incredible A Word Of Science: The 1st & Final Chapter album on the world. Splitting the difference between bleep techno numbers like Biofeedback and the proto trip hop of Nights Interlude, it caught NOW at a transitional phase before moving into straight up downtempo adventures with Smoker's Delight.
LFO, meanwhile, provided early bleep classics like LFO and Track 4 before rewriting the blueprint for British techno with Frequencies. Maintaining a sense of Kraftwerk-esque elegance throughout, it was an absolute classic that had a strong electro pulse to its rhythms. They followed it with the more abrasive Advance, a notoriously difficult follow up, before splitting to pursue solo projects like Clark and Gez Varley. In whatever form they chose, LFO remained one of the stalwart figures in British techno's development.
Another figure entwined in this story is Andrew Weatherall, whose Two Lone Swordsmen partnership with Keith Tenniswood produced increasingly electroid output before ultimately dabbling in post punk outright. Even the earlier twisted dub/funk/trip hop of The Sabres Of Paradise's Haunted Dancehall had already hinted in this general direction, but records like Bag Of Blue Sparks, Stay Down and Tiny Reminders found the duo carving out a unique strain of electro that seemed to be filtered through a dubbed-out, post punk prism. Their Rotters Golf Club label was a playground for post-electro madness, featuring myriad aliases including Tenniswood's Radioactive Man project, which unleashed the awesome 2-step electro fusion of Uranium.
There was plenty of techno from the era that seemed to have a fair bit of electro in their DNA, even if you wouldn't necessarily peg them as such. Minimal icon Surgeon, whose rhythms — especially at their most delicate — often seemed to have strong electro inflections, is one example that springs to mind, while Austrian techno provocateur Patrick Pulsinger always had a corroded electro flavor to his output (especially on the series of Dogmatic Sequences EPs).
This during an era when a lot of erstwhile techno figures were dabbling in electro, bringing their own unique strengths to bear on a brace of records that weren't merely retreads, but very much their own animal. Jamie Bissmire — of fellow travelers Bandulu — collaborated with Ben Long on the Space DJz project, with records like On Manoeuvres In Uncharted Territories (featuring the awesome Celestial Funk) and On Patrol! dancing across the thin dividing line between hard techno and electro.
Meanwhile, Ian Loveday (aka ardkore nemesis Eon) also got down and dirty with some killer electro as Sem on D.C. Recordings. This was all exemplified by D.C. label head honcho Jon Saul Kane, whose output as The Octagon Man mutated electro into ever more twisted shapes, seemingly becoming more sick with every release (just check the development between The Demented Spirit and Itô Calculus). I remember picking up the Vidd 12" when it came out5 and being utterly overwhelmed by that dismal wall-of-synth sound,6 just utterly pulverizing and depressing.
If The Octagon Man gestured toward the sick sound of 80s synthesizer music (as essayed by The Minimal Wave Tapes), then I-f essentially brought it back to life with their epochal Space Invaders Are Smoking Grass. Built on a dead-eyed bassline, ear-shattering synth strings and vocodored chorus, it is essentially ground zero of what would come to be called electroclash.
Put loosely, this was a post-electro revival music that added a healthy dose of synth pop to the equation, offering up a more European take on the sound (emerging in 1998, this was arguably the first wave of the post punk revival). Figures like The Parallax Corporation mixed this sensibility with a pummeling take on techno, while Anthony Rother had his own little electro empire (and even a should-have-been pop hit with Little Computer People).
DJ Hell, whose output had carried traces of electro from day one (even turning in a cover version of No More's Suicide Commando), did as much as anyone to bring electroclash crashing into the mainstream with his International Deejay Gigolo imprint. This was mirrored by ambient heroes Global Communication significant dalliances with electro (after all, they tried their hand at nearly every other form from drum 'n bass to industrial and deep house) as the Jedi Knights.
On the surface, their 1996 LP New School Science might have seemed like a purely nostalgic endeavor, but dig a little deeper and you'll find wholly unique tunes like Dances Of The Naughty Knights and Solina (The Ascension) that sound like nothing from the classic electro canon (or outside it, even).
Of course the entire IDM project could be read as an abstract take on post-electro music. The Black Dog — who had their fair share of breakbeats — nevertheless seemed to center on a sort of skewed electro mysticism, while Plaid —  who ultimately split off from BDP — were only more so aligned with electro and post-hip hop blues (even working with vocalists like Björk and Nicolette). Similarly, behind all the abstraction an experimental mainstay like Autechre were nevertheless firmly in thrall to electro and hip hop. One could even read them as a yet more abstract update on Mantronix.
Ditto Aphex Twin, with records like Analogue Bubblebath, Polygon Window and even large swathes of Selected Ambient Works 85-92 seemingly built on a chassis of pure electro. Even a second-generation outfit like Boards Of Canada, with all their attendant drifting hauntological textures, rode cutting electro beats (albeit at a downtempo pace). In retrospect, it's no wonder that they connected with the abstract hip hop heads.
Of course it all came full circle with Radiohead's Kid A, which was supposedly inspired by an in-depth trawl through the entire Warp back catalog. A tune like Idioteque is certainly indebted to the continuum of dark, post punk electro stretching back to figures like The Normal and Thomas Leer.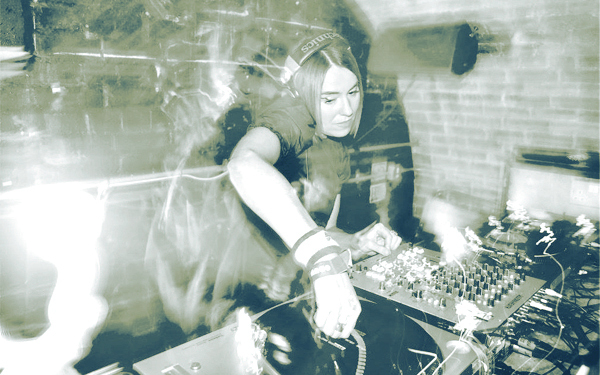 If there's one figure that seems to make sense of all this, tying the wild-eyed abstraction of IDM back to the street sounds of electro then it must be Andrea Parker. Starting out with a series of dark electronic records — a sound that she termed uneasy listening — that were perhaps too singular to fit in with the prevailing trends of the time, she also found herself on Apollo working with frequent collaborator David Morley as Two Sandwiches Short Of A Lunchbox. Too Good To Be Strange was a subtle masterpiece of elegant electro, which in a strange turn of events even features during the nightclub scene in Vanilla Sky.
As the 90s progressed, Parker ultimately hooked up with Mo Wax for the excellent Kiss My Arp, a masterful collection of dark torch songs and experimental electro that took in elements ranging from musique concrète to analogue electronics, dirty trip hop breaks and even a chamber string section. After such dizzying heights, she got back to basics with the Touchin' Bass (formed with Detroit's very own DJ Godfather), bringing it all back home, so to speak.
Home in this case being the prototypical electro as laid down by Afrika Bambaataa & The Soulsonic Force on Planet Rock way back in 1982. Produced by Arthur Baker and John Robie, it was built on a structure of re-purposed (and re-played) bits of Kraftwerk: the eerie synth progression from Trans-Europe Express and the drum machine beat from Numbers.
Planet Rock launched Tommy Boy into the stratosphere, with the label becoming indelibly associated with electro's rise. This was further solidified with Bambaataa's follow up records like Looking For The Perfect Beat and Renegades Of Funk, along with figures like Planet Patrol and The Jonzun Crew.
Of course, being the forward-thinking Teutonic gentlemen that they happen to be, Kraftwerk had laid out the blueprint a whole year earlier with Computer World. As mentioned in passing before, Numbers provided electro's most durable rhythm matrix, while It's More Fun To Compute sounded like the sort of hall-of-mirrors electro the the rest of the world wouldn't catch up to until the late 90s; and no less a stadium-filling proposition than Coldplay saw fit to mimic the central synth motif from Computer Love.
Kraftwerk continued this development with their momentous Tour De France record, which was produced by François Kevorkian (who also remixed The Telephone Call from their 1986 swan song — for awhile, at least — Electric Café). Fellow krautrocker Manuel Göttsching contributed the awesome E2-E4 around this time as well, unfurling sequenced synths and his trademark guitar architecture over a gently shuffling electro rhythm that ran for just under an hour.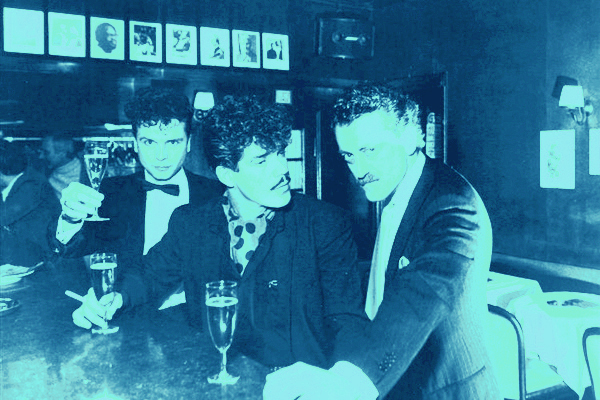 Swiss duo Yello also cut an uncompromising path through the 80s pop landscape with strange new wave-inflected post-disco records like Bostich, Desire and (most famously) Oh Yeah. Their sound was unlike anyone else around: not quite synth pop, not quite post punk and certainly not straightforward dance music, it was a fantastically warped sound — not without a sense of humor — that nevertheless maintained a killer pop edge. They even messed around with big band and Latin jazz on records like The Race and La Habanera.
Of course there had always been a particular strain of jazz with a weird détente with jazz, which culminated in the whole tech jazz trip as essayed by figures like Kirk Degiorgio and Innerzone Orchestra. Dating back to the 70s with records like Herbie Hancock's Sextant and Les McCann's Layers, it was the crucial ingredient of electronic rhythm that puts it in league with electro of the day.
Herbie Hancock's Future Shock trilogy foregrounded hard electro beats and rude synthesizers, even featuring Grand Mixer D.St. cutting it up on the decks. All of this shouldn't be surprising given Hancock's seminal influence on electronic jazz (see Nobu and Rain Dance) and continued endorsement of the form (2001's Future 2 Future, featuring collaborations with Carl Craig and A Guy Called Gerald), but it also managed to creep up in the most unexpected places.
For one such example, take a listen to Cat Stevens' Was Dog A Doughnut?, an impossibly early (1977) slab of jazz funk. Essentially a Chick Corea vehicle, it wove Fender Rhodes organ, ARP strings, zany electronic keyboards and a barking dog(!) together with a stop-start electronic rhythm in a gently psychedelic — think Shuggie Otis — cocktail that got swept up in electro's putative development (even getting covered a few years later by Jellybean Benitez).
I've often thought that you can hear the legacy of Was Dog A Doughnut? in certain corners of Man Parrish's output: things like Hip Hop, Be Bop (Don't Stop) (Special Disconet Remix), Six Simple Synthesizers and Together Again. His self-titled 1982 album is certainly a good example of electro stretching out into varied territory (Heatstroke is practically a Hi-NRG song!). His productions are also well worth looking into, for instance C.O.D.'s The Bottle, which showcases that same slinky electro sound (as opposed to the often rigid beats of synth pop and electro) evidenced by Hip Hop, Be Bop.
Of course, by 1982 electro was everywhere. Even Grandmaster Flash & The Furious Five had an electro classic in Scorpio, while Message II (Survival) seemed to build it all out into fresh territory. Reigning primarily between the years 1982-1984, the original wave of electro encompassed figures from all over that musical map: from the relatively straightforward electro of Twilight 22 and Knights Of The Turntables to the r&b-inflected singles of Aleem (often in conjunction soul man Leroy Burgess) and Newcleus' electronic funk.
During this period, Cutting Records put out some of the most durable, timeless electro. Records like Hashim's Al-Naafiysh (The Soul) and Imperial Brothers' We Come To Rock traded in a stark minimalism later favored by figures like Drexciya and Aux 88, often featuring killer dub versions on the b-side.
One of the finest examples is actually from outside the '82-'84 timeframe, on Hashim's 1986 slap-bass odyssey, Primrose Path. I know I've gone on about this record many times before, but it's one of the key records in this whole Terminal Vibration saga, in the electro stakes rivaled only by the output of Juan Atkins.
Operating out of Detroit, Michigan, Atkins started out making electronic music on his own, trying to recreate the sound of a UFO landing in his backyard, before hooking up with Rick Davis to form Cybotron. Releasing Alleys of Your Mind in 1982 (nearly concurrently with Planet Rock), they followed swiftly with records like Cosmic Cars and Clear. All of this activity culminated in the album Enter, which —  though perhaps uneven —  featured further innovations in the brittle electro elegance of Cosmic Raindance, whose textures seemed to predict both Drexciya and Red Planet at their most progressive.
In fact, the duo seemed to shear off from electro around this point, with Techno City rather appropriately heralding the arrival of the new form. Juan Atkins went solo at this point, launching his own Metroplex imprint to release records like No UFO's and Night Drive as Model 500.
Songs like Future and Night Drive (Thru-Babylon) were stunning, psychedelic elaborations on electro, No UFO's stands as probably the first fully-formed techno record. Nevertheless, Atkins maintained an affinity with electro throughout his career, even revisiting it from time to time (such as on the Channel One's Technicolor, which was famously the basis for Sir Mix-A-Lot's Baby Got Back).
Magic Juan is the primary conduit into Detroit's substantial electro (alternately termed techno bass, electro/techno or ghetto tech) subculture, which — within the city limits — is arguably even stronger than techno's. Drexciya probably had the greatest following amongst techno heads, with an impenetrable, mysterious vibe — much like Red Planet's — that hinted at a vast aquatic mythology. Records like Deep Sea Dweller and Bubble Metropolis were genre-defining third wave electro, with rushing drum machine sequences that played like Kraftwerk rebuilt as a Detroit street racer.
Drexciya's early output was masterfully collected on 1997's two-disc compilation The Quest by Submerge, and then given the box set treatment a few years ago by Clone with the four-disc Journey Of The Deep Sea Dweller box set. Drexciya — , who turned out to be the duo of Gerald Donald and James Stinson — grew increasingly abstract as the decade wore on, culminating in their return with Neptune's Lair.
The duo also released solo side projects with names like Elecktroids, Japanese Telecom, Transllusion and — most notably for today's purposes — Dopplereffekt. A partnership between Gerald Donald, Micheala Bertel, William Scott and Kim Karli, Dopplereffekt specialized in a retro style of electro that harked back to the days of Kraftwerk. Tunes like Speak & Spell, Sterilization and Denki No Zuno blurred the lines between electro and electropop, prefiguring the likes of ADULT. by a good five years.
Another key axis in Detroit's electro story was the Direct Beat imprint, set up by Octave One head honcho Lawrence Burden as an outlet for Aux 88 and a loose collective of surrounding artists like (sometime Aux 88 member) Keith Tucker, Microknox, X-ile and Will Web. Spanning 58 releases, Direct Beat's output focused on a strain of fast-forward, down-and-dirty electro personified by Aux 88's no frills approach.
However, my favorite Aux moment actually exists outside of the Direct Beat catalog: their awesome Take Control remix of Underground Resistance Electronic Warfare offered up a naggingly simple (and quite memorable) take on old school electro dynamics. Interestingly, it originated on a remix 12" for UR's Electronic Warfare double-pack, which also featured a remix by Drexciya.
At the most street-level end of Detroit electro — even more so than Direct Beat — lies ghetto tech stalwart DJ Assault, who essayed the sound on his Straight Up Detroit Shit mix series before unexpectedly breaking through to the mainstream. Along with Mr. De', he was one of the point men for Detroit's Electrofunk records. Another memorable figure was the idiosyncratic auteur Aaron-Carl, who straddled the line between electro and deep house, making waves with his ubiquitous Down, a seductively stunning bit of machine soul.
DJ Godfather's Twilight 76 label was another key outpost of Detroit electro, which essayed some of the grittier precincts of the city's electro. Importantly, the label also connected out into the wider world with other strains post-electro street beats like Chicago's jerk music (with figures like DJ Rashad and DJ Deeon both recording for the label).
Similarly, a strain of club music would arise in Baltimore during the 90s that fused electro rhythms with sped up breakbeats, with figures like Frank Ski, Jimmy Jones and K-Swift (whose Ryder Girl was a genuine phenomenon7) defining the sound. Rewinding even further back, Miami had its own form of bass music with figures ranging from Dynamix II to Duice, holding down the fort for the electro faithful during the form's lowest ebb.
Yet of all the places where electro's germ spread, the repercussions of its journey to the West Coast seemed to stretch it the furthest. The Egyptian Lover was one of the true originals out in L.A., with records like Egypt, Egypt and My Beat Goes Boom culminating in the On The Nile LP, alongside figures like The Arabian Prince and The Unknown DJ who unleashed their own succession of killer 12" singles. Then of course there was the World Class Wreckin' Cru, featuring Dr. Dre's earliest productions on wax, the highlight of which is the awesome Surgery (speaking of which: Dre, Lonzo said to work on that slow jam!).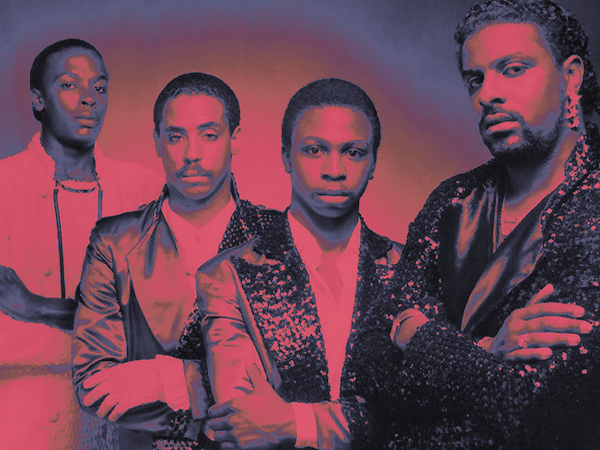 The underlying principle with the development of a distinct strain of West Coast hip hop is that it all seems to spring from electro's initial reign back when figures like Uncle Jamm's Army and Ronnie Hudson & The Street People held sway. Even hip hop giants like Ice-T started out making electro, while all sorts of electro renegades wound up in the first wave of L.A. rap groups: The Unknown DJ in Compton's Most Wanted, while Dr. Dre, Ice Cube (formerly of Stereo Crew and C.I.A.) and The Arabian Prince in N.W.A. (who quietly shuck in electro moments like Panic Zone and Something 2 Dance 2 amongst all the hardcore hip hop).
Also noteworthy is The Arabian Prince's solo turn after leaving N.W.A., Brother Arab, which split the difference between electro's uptempo rhythm matrix and the burgeoning breakbeat-driven sound of 1989 hip hop.
Moving up north to Bay Area figures ranging from Too $hort to Ant Banks and E-40 to JT The Bigga Figga (damn near the lot of them, actually), it's clear that they were equally shaped by the sounds of electrofunk. Just look at records like E-40's In A Major Way and Mac Mall's Illegal Business?. In that sense, even mega-selling albums like Dr. Dre's The Chronic, Snoop Dogg's Doggystyle and DJ Quik's Quik Is The Name can all be sourced back into electro and its boogiefied cousin, electrofunk.
Birthed by George Clinton's Parliament/Funkadelic machine, particularly on records like Funkentelechy vs. The Placebo Syndrome and Uncle Jam Wants You, the crucial ingredient being Bernie Worrell's synth sound taking center stage alongside Bootsy Collins' throbbing bass, electrofunk brought a cartoonish futurism to funk just in time for the dawn of the eighties.
This streamlining of funk's groove around electronic elements was picked up on by Roger Troutman's Zapp, whose 1980 debut (and subsequent records) defined the electrofunk sound, laying the groundwork for funk and disco's transformation into what would come to be called boogie.
Just compare Cameo and The Gap Band's records from before and after Zapp's 1980 debut, with the peak-era disco sounds of Rigor Mortis and Shake giving way to She's Strange and You Dropped A Bomb On Me. Ditto figures like Kleeer and Mtume... it was quite simply everywhere, from George Clinton's Atomic Dog to D-Train and Jam & Lewis' electronic productions and even Prince's Erotic City, which was nothing if not his take on electro in the vein of Laidback's White Horse.
Across the country on the East Coast, Mantronix offered up the definitive take on electronic hip hop with records like Bassline, Needle To The Groove and Scream, a sound that would come back to currency as the 90s drew to a close, before moving into increasingly dance-oriented, r&b-inflected sides. This coincided with the development of freestyle music, just as the contemporary output of Cutting Records began shearing into similar territory with records like Sa-Fire's Let Me Be The One, Corina's Out Of Control and Tolga's Lovin' Fool.
Freestyle was essentially the sound of Planet Rock getting down in The Bronx. This sound was a big influence on New Order circa Confusion (which was produced by none other than Arthur Baker), while Jellybean Benitez took its vibe into the mainstream with his early productions for Madonna, which had a profound shaping influence on her sound. See also Company B. At any rate, if you're looking to investigate the roots of r&b's tendencies toward futurism, you could do a lot worse than to look into freestyle.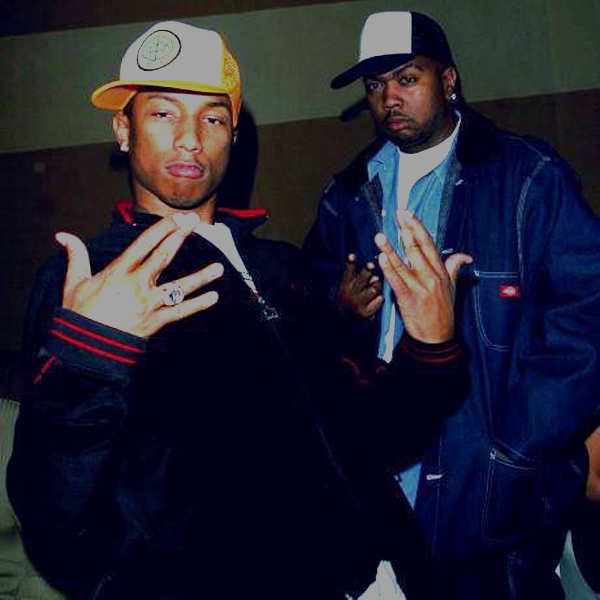 Which of course leads us into the quintessential chrome-plated r&b purveyors Timbaland and The Neptunes, who reinvigorated the form in the latter half of the 90s onward by infusing their music with elements of nearly everything discussed today. This at a time when, as mentioned earlier, the electronic rap of Mantronix seemed to return with a vengeance in the beats of dirty south producers like Mannie Fresh and Organized Noise (with Outkast and Cash Money in full swing).
---
In fact, this all begins to lead so patly into what will be the final episode of Terminal Vibration that I'm gonna step back for a moment before we get into figures like SA-RA, Dâm-Funk and J Dilla. With a brief stop on the horizon in the penultimate episode of Terminal Vibration (which takes place in the proverbial elevator where Kraftwerk got down with George Clinton), I will see you all next time...
LISTEN NOW
Terminal Vibration 8: Modern Funk Beats

The Human League

Being Boiled

Fast

Ryuichi Sakamoto

Riot In Lagos

Alfa

Hashim

Al-Naafiysh

The Soul

Cutting

Kraftwerk

It's More Fun To Compute

Kling Klang

I-f

Space Invaders Are Smoking Grass

Disko B

Space DJz

Celestial Funk

Infonet

The Egyptian Lover

My House

On The Nile

Egyptian Empire

Underground Resistance

Electronic Warfare Take Control Mix by

Aux 88

UR

Little Computer People

Little Computer People

Psi49net

Liaisons Dangereuses

Peut Être... Pas

TIS

Unique 3

The Theme

Original Chill Mix

10

Radioactive Man

Uranium

Rotters Golf Club

Model 500

Night Drive

Thru-Babylon

Metroplex

Dopplereffekt

Infophysix

International Deejay Gigolo

Drexciya

Running Out Of Space

Tresor

World Class Wreckin' Cru

Surgery

Kru-Cut

Cameo

She's Strange

Atlanta Artists

Afrika Bambaataa & Soulsonic Force

Looking For The Perfect Beat

Tommy Boy

New Order

Confusion

Factory

Sa-Fire

Let Me Be The One

Cutting

The Art Of Noise

Close

To The Edit

ZTT

Patrick Pulsinger

Looq

Disko B

Radiohead

Idioteque

Parlophone

The Octagon Man

Vidd

D.C.
Terminal Vibration 8: The Records
Footnotes

And also standing in for the hordes of bedroom synth iconoclasts essayed on the Minimal Wave compilations, artists like Oppenheimer Analysis and Bene Gesserit, figures that were largely unsung in their day but nevertheless put out some incredible music.

The record also opened with the dead-eyed drunken sway of Exotica, featuring the group's trademark detuned horns and dreary synths cascading over a laidback downtempo electro rhythm. It's another highlight that sounds like something that could have come out on Patrick Pulsinger's Cheap imprint.

Notably, the track was later remixed by John Robie. Still, the original version is where it's at.

I remember being quite confused when I first heard the term EDM as a genre, which I at first misheard as EBM. Were kids suddenly checking Front 242? Not the case! (Although it certainly sounded like Kanye had been circa Yeezus).

Kane turned in a great volume of the Electro Boogie series around the same time, which was released under the Depth Charge banner but was firmly grounded in twisted, mutant electro. I always thought it was strange that it wasn't credited to The Octagon Man, although it may have been down to the greater name recognition that the Depth Charge brought with it. After all, I suppose it was his primary identity.

Much like — as I never tire of pointing out lately — those blaring titanic synths in Hans Zimmer and Benjamin Wallfisch's score to Blade Runner 2049. My Bloody Valentine recreated with synths, etc. etc. etc.

Ryder Girl also featured the talents of machine soul auteur Blaqstarr, who I was always surprised didn't become huge (check out the Divine EP, from 2011).