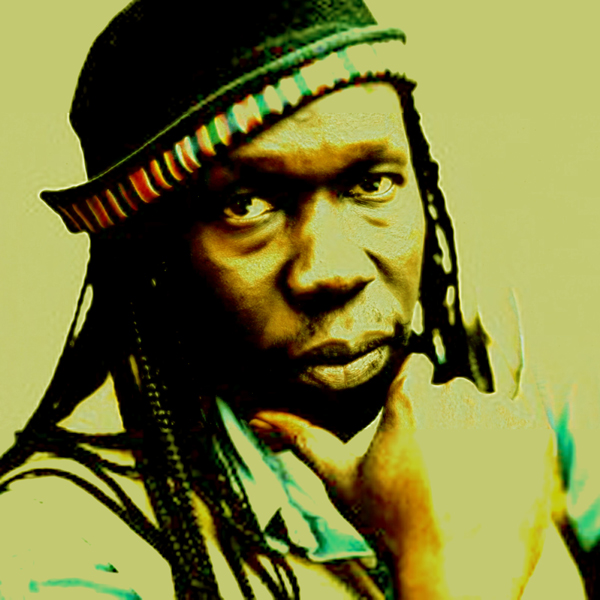 I was just researching some details for an upcoming feature when I happened to discover that Geoffrey Oryema has just passed away at the age of 65. It's such a shame to lose this true ambassador of Ugandan music, a man who had been through so much over the years but never lost his unique vision of what music could be. This vision was transcribed across seven albums (recorded over the course of twenty years), a discography full of vibrant twists and turns through music both traditional and a fusion of forms.
His second album, Beat The Border, was my introduction to African music back in 1996, when a good friend of mine brought the record to a party and played a couple tunes. Needless to say, I picked up the album the following week. That wonderful juxtaposition of the traditional — with Oryema going mad on the nanga — with the post-Ocean Of Sound moody pop of The River was quite simply revelatory and opened up a whole world of music to my 15-year-old ears.
Beat The Border was also the second in his Real World trilogy of albums — sandwiched between Exile and Night To Night — which spanned the 90s with that same deft high-wire balance between those twin worlds, just as he was caught between his adopted European home in exile and his homeland of Uganda that he had been forced to flee over a decade earlier.
At the height of dictator Idi Amin's brutal reign, Oryema's father — who was serving as the Minister Of Water And Resources — was murdered by the apparatus of an increasingly paranoid regime. The then-24-year-old Oryema smuggled himself out of the country in the trunk of a car into Kenya, before ultimately settling in France (in large part due to his love of the language).
It at this point that a tape of his music wound up circulating at the WOMAD festival — organized by one Peter Gabriel — which resulted in Gabriel's enthusiastic signing of Oryema to his Real World label. It was here that Geoffrey Oryema began to make his mark on the global consciousness, first with the Real World trilogy and then with another trio of albums that stretched up to the dawn of the present decade.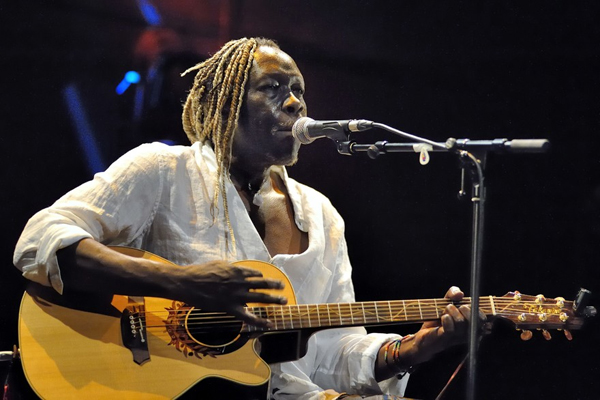 His music was possessed of a gently passionate nature, a beauty in the delicate folk stylings of Hard Labour, the bleak intensity of Lapwony and Umoja's joyous celebration of unity. The River brilliantly expanded upon Gabriel's ethereal downbeat framework (actually this was the very first song my friend played from the album), while the heartrending acappella performance of Nomad is simply too beautiful for words. It's as fitting an epitaph as one could ever hope for...
But when he strolls, he hears music. And he swears that sometimes, sitting in a meadow or on a tree trunk, playing his harp, he disappears. He is conversing with his ancestors.
Frank Tenaille (Geoffrey Oryema, or the Sorrow of the Great Lakes)1
Footnotes

1.

Tenaille, Frank. Music Is The Weapon Of The Future. Toussaint, Stephen and Hope Sandrine, translator. Chicago: Lawrence Hill Books, 2002. 187-190. Print.