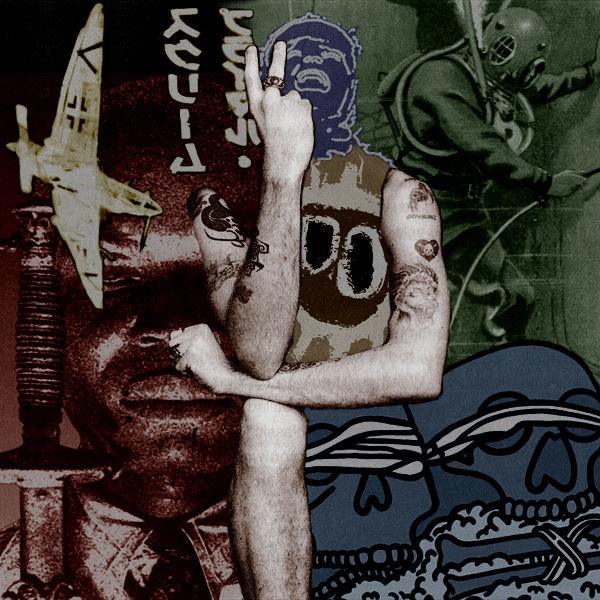 The legend of Andrew Weatherall already loomed large when I first tumbled like Alice down into the wonderland that is dance music. This was back in 1996, at the cusp of my high school years. When I'd buy records, the name Andrew Weatherall would crop up with some regularity — on a remix here, an album credit there — and eventually I put two and two together and deduced that this was something worth looking into.
You know how it goes, one tends to travel the world of music from node to node: Bowie to Eno to Can in three moves. In this case, it was even simpler than that. I remember the first time I ever caught Weatherall's name was on the CD-single for The Future Sound Of London's Papua New Guinea, which featured the ten-minute Andrew Weatherall Mix, a widescreen tour de force in the progressive house style of the day.
Not long after, I started picking up his records — released under crazy names like Two Lone Swordsmen and The Sabres Of Paradise — while actively keeping an eye out for more remixes that he might have done. The deeper I got into music, the more I'd pick up about its history along the way — connecting nodes and joining the dots — which is how I discovered that he was one of the founders of Junior Boy's Own (thinks, hey, they put out Dubnobasswithmyheadman!) and helped to spearhead the whole rave zeitgeist in the first place.
All of which came to light as I listened to the music, working my way backwards from what was — at the time — his latest record (Two Lone Swordsmen's Stay Down). Needless to say, it's a process that has continued for me right up to the present day. So take this as an avowed fan's attempt to weave a semi-historical narrative around 30-odd Weatherall records. We've got albums, EPs, 12" singles, comps, mixes and even a single-sided 7" in this monster breakout, all of which were either produced, mixed, compiled or contain remixes by the man himself.
I accumulated these records gradually over the years — in no particular order — so whether it was during the electronica 90s, the post punk/grime/r&b/everything 00s or even last week, my impressions of these records were informed as much by the era that I first heard them as they were by the circumstances from which they had initially sprung. As such, this is a deeply personal list. Someone else might very well pick different records (although I suspect at least half of our choices would overlap). Perhaps I haven't even heard his best record? (If not, please clue me in!)
However, I do believe that this particular list does get to the heart of not only why Weatherall's music was so special to me growing up (and why it remains a Parallax touchstone to this day), but also its seismic importance in dance music's continual drift over the years. I also believe that it paints a useful portrait of the various currents that were flowing in and out of each other along the way. So without any further ado, I give you the Warehouse Weatherall XXX.
But first, a little background: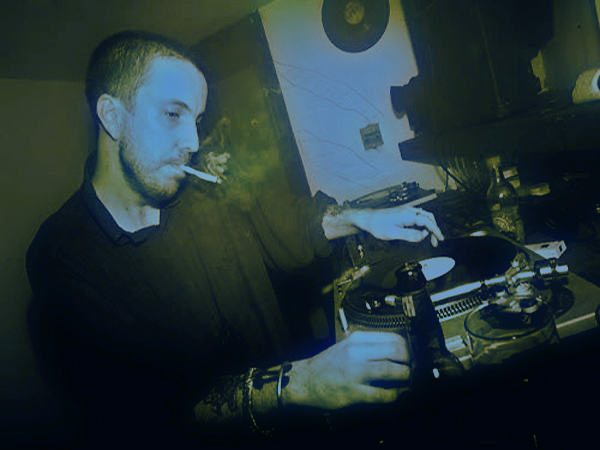 Andrew Weatherall was born in 1963 in the small town of Windsor, located twenty miles west of London. Perhaps it was inevitable that punk and all that came in its wake would have such a profound shaping effect on young Andy, coming up as he did in the 1970s so close to the scene's epicenter and at an ideal age to soak it all in. Apparently, he was a huge fan of Bowie and The Clash,1a which makes perfect sense to anyone who's ever heard one of his records.
In fact, I'd go so far as to say that Weatherall's influence on dance music parallels the impact that The Clash had on punk (and everything that came in its wake). More specifically, I'd say he directly corresponds in this metaphor with none other than Mick Jones. Like old Mick, he's careened through many faces and phases over the years, covering that wide expanse of terrain between rock and dance music in singular fashion. For our purposes today, that journey begins in the mid-eighties.
---
In 1986, Andrew Weatherall started the Boy's Own fanzine with Terry Farley, Pete Heller and the rest of the Boy's Own posse, which were essentially a crew that hit the clubs and the record shops together. Covering everything from music to football, fashion and more, with loads of in-jokes only understood by 200 people living in London2a, Boy's Own's twelve issue run happened to coincide with the arrival of acid house on British shores and the subsequent dawn of the rave era.
The Boy's Own circulation ultimately ballooned across the country, reaching far beyond its humble beginnings. At one point, Paul Oakenfold even published an article about Ibiza titled Bermondsey Goes Baleriac!3 As the Boy's Own gang got swept up in all the excitement around the Second Summer Of Love, they were also elemental in spearheading the whole Balearic phenomenon4 (with the more conservative tastemaker Farley playing Joe Strummer to Weatherall's Mick Jones) even as they spread the sound of acid house across the country.
This is when Weatherall started to become known for his wide-ranging, free-form sets, described tantalizingly by Sean Bidder as eclectic mixes which would freely cross Italian piano monsters with cut-and-paste indie and dub breakdowns.1b You can just sense the roots of what would come to be the man's trademark sound lurking in there somewhere, and within the wide-ranging sonic mash-up, his warped, dubbed-out claustrophobic vision was beginning to take shape.
After years spent burning up the clubs on the wheels of steel — and developing an ear tuned to the sounds of the nascent rave culture — it was time to put that vibe on wax. Much like Walter Gibbons, Larry Levan and François Kevorkian over a decade earlier, he was called upon to remix other artists' material for the dancefloor. This is the context for Weatherall's initial forays into the studio, and as such, where we get to talk about the music. Oh, and apologies for the rambling commentary... I found it nearly impossible to be concise today!
And Now For The Records
Early on, Weatherall's story is written entirely in remixes. In fact, I'd posit that there have been three distinct phases to Weatherall's career, the first of which is the wild-eyed era of discovery, stretching from the early Boy's Own days on the club circuit through his ascent as a producer and remixer, right into the reign of The Sabres Of Paradise. So, roughly speaking, 1986-1994. The constant running through all three eras — but established right here at the outset — is his fluidity between the worlds of dance music and rock, as an ambassador of sorts, bringing countless indie kids into the world of dance music (and vice versa).
Case in point is Weatherall's first true foray into the studio, which came in 1989, where he was reworking indie dance hooligans the Happy Mondays' Hallelujah alongside Paul Oakenfold. The Club Mix cools out the original version's sloppy junkyard hustle and winds it down to a low slung, 4/4 pulse, fleshing out the band's lumpen Madchester sound with Italo-esque pianos, chanting monks and just a snatch of gospel.
The sense of space in the mix — knocked out with a heavier bottom end — make it the undisputed highlight of the record, grooving miles better than anything else here and sounding like a glimpse of the future waiting just around the bend. Indeed, I'd mark this out as the moment when the Mondays got down with rave and got with the program, resulting a year later in Pills 'N' Thrills And Bellyaches, their absolute masterpiece.
---
Weatherall's first solo remix was Loaded, an epochal reworking Primal Scream's I'm Losing More Than I'll Ever Have, which came out shortly after Hallelujah. Sounding something like a post-rave Sympathy For The Devil, it defined the freewheeling spirit of the times. It's a stone classic and the 12" would make the cut for this list in a heartbeat, but since it figures into the band's 1991 album Screamadelica, we'll scoop it up that way.
We'll get to that one in a minute... but first, it's time for My Bloody Valentine.
Here we go! This came out well before MBV's Loveless, and found Weatherall reworking the track that would ultimately close that album into the band's biggest dancefloor moment. Stretching the tune out to 7½ minutes, he yokes the band's ethereal vocals and sheets of guitar to huge crashing beats from Westbam's Alarm Clock, transforming the Zen-like original into a driving big beat groove.
This — along with Loaded and Hallelujah — perfectly encapsulates what indie dance is all about, scrambling together the disparate worlds of post-post punk indie rock, hip hop and acid house like a mad scientist and winding up with a new psychedelia. As much as anyone else, Weatherall was a key architect of the sound. You can hear the germ of The Chemical Brothers in here somewhere, which is borne out by their endless caning of the record at the Heavenly Social.
Indeed, this is one of those records that'll never stop getting played in clubs.
In the midst of this whole Terminal Vibration trip we've been on, I alluded to Wobble's work in the nineties and this is our first port of call at the turn of the decade. Apparently Wobble had spent time sweeping railroad stations during a particularly dry spell in the late eighties, even announcing over the P.A. occasionally, I used to be somebody, I repeat, I used to be somebody!
This record, however, finds the man with a new lease of life (one that he's maintained more or less continually since). Interestingly, this 12" was actually released on the Boy's Own label in the wake of the first Invaders Of The Heart full-length, as if the lads were saying you are one of us, yes you are. Accordingly, Wobble got swept up in the moment, guesting on a whole brace of dance records, including things like Bomb The Bass' Clear and The Orb's Blue Room.
The Nonsonicus Maximus Mix of Bomba is a sublime bit of gently chugging Europe-endlessness, of a piece with the ambient house of The Orb and Sun Electric. There's an ancient quality to these synths — recalling the kosmische seventies — as they blend with intensely plucked guitars and the vocals of Natacha Atlas. And of course, Wobble's throbbing bassline front and center.
This connects latterly with Weatherall's post punk roots (indeed, one suspects that Metal Box would have been a huge record for him) and — jumping forward twenty years — to the cosmic electronica he's spent this past decade exploring (more on this to come). Around this time (back to 1990 now), he also turned in a remix of Saint Etienne's Only Love Can Break Your Heart A Mix In Two Halves, which was largely cut from the same dubbed-out ambient house cloth as this (if slightly less brilliant). The first half is where it's at.
4.
Bocca Juniors

Raise

&

Substance
Boy's Own

1990

/

1991
These two taken at once. This the first attempt at working something up from scratch. The Bocca Juniors were essentially the Boy's Own gang in (if I'm not mistaken) their first studio guise. There's this great period video on Youtube5 that features the crew getting interviewed on Snub TV. Particularly funny is when old Andy casually remarks I don't really like techno. Goodness me, how times change!
Raise pulses along at a mid-tempo pace on a cycling feedback-soaked bassline, with flashes of synth brass, Italo-house pianos and a commanding vocal from Anna Haigh, essentially laying out the blueprint for the sound that Fluke would ride through the rest of the decade. It's a big room sound, almost indie dance by default (albeit coming at it from the other direction).6
Substance is a rather different matter, with ethereal vocals from Haigh and a sixties-style fuzz box guitar riding atop a rolling breakbeats and a gently meandering bassline.7 The sixties rock thing was in the air at the time (see also Inspiral Carpets and Art Science Technology), culminating in Fatboy Slim and The Chemical Brothers about five years later. Funny enough, I first knew this as a Dot Allison track and didn't find out it was a cover until somewhat recently.
Interesting the way both of these records prefigure large swathes of the decade, even if within a few years they might have sounded dated to most ears at the time. With the benefit of hindsight, perspective shifts and old becomes new again (thinking of Nuggets here), and one has the opportunity to hear things anew. Hearing them nearly thirty years later, both tunes remain excellent slabs of ambassadorial post-rave pop, shot through with the idealism of the era and capturing the excitement of the times infectiously.
Back to the remix. The Solar Youth Mix of Perpetual Dawn was quite possibly The Orb's greatest pop moment, polishing the sprawling album version into a glistening groove that burned along at a ragga pace. Everything shimmers with the unmistakable feel of the dancehall, even introducing a nagging vocal refrain to what was originally an instrumental.
Weatherall contributes two Ultrabass mixes on the flipside. Ultrabass I is a breakbeat-driven affair, punctuated by orchestra hits and outer space sonix, while Ultrabass II rides a deeper 4/4 pulse with more than a little tension, fattening up the sound considerably. Dread vibes for real! Weatherall's approach here in thrall to the digidub of Mad Professor's Ariwa imprint and Adrian Sherwood's On-U Sound, the presence of which will be felt even more so as we continue.
The fruit of Primal Scream's extended dalliance with rave culture, this is the culmination of 12" singles like Come Together and the aforementioned Loaded (singles that Weatherall happened to have a profound hand in shaping). As an LP it excels, mixing machine rhythms, post-acid house electronics and a rootsy, pentecostal flavor in a heady cocktail of blissed out perfection. With a couple exceptions (Movin' On Up and Damaged) everything here has Weatherall's fingerprints all over it.
The aforementioned Loaded anchors the album, providing a midpoint between rootsy numbers like Movin' On Up, post-acid dancefloor burners like Don't Fight It, Feel It and the blissed out dream pop of Higher Than The Sun (co-produced with The Orb). The latter is an obvious highlight of the record, with a deep, spacious sound cloaking Bobby Gillespie's half-whispered vocals over a bed of electronic percussion. It's all quite moving, and when the climax hits — with those pile-driving slow-motion breakbeats — it's as if you're breaking through to the heavens.
A large portion of Screamadelica is dominated by gentle, atmospheric numbers like Inner Flight (sounding like The Beach Boys scoring 2001: A Space Odyssey), the absolutely gorgeous I'm Coming Down and Shine Like Stars (the album's signing off moment). The record's most psychedelic tunes are some of its finest, including Weatherall's deeply spiritual marathon mix of Come Together, his reprise of Higher Than The Sun A Dub Symphony In Two Parts (which features dub-wise harpsichords and an unforgettable bassline from Jah Wobble) and a slinky cover of The 13th Floor Elevators' Slip Inside This House (co-produced with Hypnotone).
Also worth checking out is the band's freeform cover of Dennis Wilson's Carry Me Home, another Weatherall-helmed moment, which can be found on the Dixie Narco EP (released the following year).
Ultra-extended dancefloor versions of Flowered Up's Weekender. With a running time of 31 minutes split between two marathon dancefloor excursions, Weatherall's Weekender is something like the soundtrack to your wildest all-night adventures. This is an absolutely incredible example of the possibilities inherent to the 12" single, with the Audrey Is A Little Bit Partial Mix riding a river of bass and rolling breakbeats in its funky Clavinet workout before — without any warning — mutating at its midpoint into a stomping 4/4 groove.
The flipside's Audrey Is A Little Bit More Partial Mix opens with a looped disco diva singing, gonna have a good time before dropping directly into a resolutely percussion-heavy 4/4 pulse anchored by a rude bassline, cascading clipped vocals and moody piano architecture. The mirror image of the a-side, it eventually slows down to a crawl before breaking into a downbeat coda for the song's second half. The whole affair emblematic of Weatherall's restlessly creative flair for conjuring up thoroughly absorbing vibes in the studio.
Another album culminating from a series of Weatherall-helmed 12" singles, Morning Dove White is a spellbinding collection of blissful dream pop that prefigures the likes of Dido and Beth Orton by a few years. The focus here lies on dubbed-out, almost pop-reggae stylings (think Maxi Priest and Bob Khaleel) rather than folktronica, but the effect remains the same. Alongside Billie Ray Martin's 4 Ambient Tales, this is the unsung precursor to that whole sound.
Scottish group One Dove8 were led by Dot Allison, whose breathy vocals haunt these recordings. Weatherall's production is deeply atmospheric, with plenty of weightless moments like Sirens and Why Don't You Take Me drifting gracefully off into the horizon. Throughout, there's an almost undisclosed heaviness to the proceedings (see Transient Truth, for example), which are frequently drenched in dub effects and bass pressure.
Nevertheless, breezy chansons like Breakdown Cellophane Boat Mix, Fallen and White Love Guitar Paradise Mix are the order of the day, showcasing Weatherall's fetching way with a pop song. In fact, I'd single this out as one of the great hidden gems in early nineties pop. Lastly, I should note that — like fellow Scots Primal Scream Dot Allison will have a recurring role in this story...
Alongside Gary Burns and Jagz Kooner, Weatherall finally delivers his debut album. From the outset, The Sabres Of Paradise were an underground proposition, signing to Warp Records9 and specializing in a unique brand of dub-heavy techno shot through with thoroughly dread vibes. The closest comparison would be Bandulu, who were quite clearly fellow travelers operating at the intersection of dub and the dancefloor.
Tracks like Still Fighting, Inter-Lergen-Ten-ko and Smokebelch I find the group at their most progressive, albeit with the oppressive presence of dub creeping in at all corners and a harder 4/4 pulse, offering a more claustrophobic take on the sound showcased by Weatherall's remix of Papua New Guinea. The symphonic Beatless Mix of Smokebelch II borrows large swathes of Chicago house don Elbee Bad's The New Age Of Faith, echoing the angelic spirit of Morning Dove White.
Still, it's in the deep end that the record's sympathies most obviously lie, grasping at ever harder shapes and sharper edges in a headlong rush into oblivion. It's a sound that still needed to stew awhile, having yet to reach its true potential. And yet somewhere in the paranoid atmosphere of the album's finest moments, alongside the dark, spectral shapes of Clock Factory, one could find an apocalyptic glimpse of the group's future.
Which is an absolute classic. A quantum leap from Sabresonic, Haunted Dancehall shakes things up considerably, distancing itself from the progressive house tendencies of the debut to dial everything down to a smoker's pace. Like FSOL's ISDN, it's almost a trip hop record by default, imbued with spectral shapes and a strong sense of paranoia. There's a clear debt here to not only dub but also post punk and industrial, marking it out as a Terminal Vibration record.
With liner notes from Trainspotting novelist Irvine Welsh offering up a rough outline of a smoke-steeped storyline, the whole thing came off like The Parallax View by way of Babylon. With the lion's share of the record given over to electro-tinged breakbeat workouts like Ballad Of Nicky McGuire and Bubble And Slide on one hand and moody atmosphere pieces like Flight Path Estate and Theme 4 on the other, the record's dark heart was undoubtedly the three track run that lie at its very center.
Wilmot was built around the horn motif from Black But Sweet by Wilmoth Houdini & The Night Owls, working up an downbeat skank that translated Trinidadian calypso for the smoked-out nineties. It had previously appeared in a stunning live-sounding version on the 12" single, with pile-driving breakbeats and scorching slow-motion surf guitar backing the singer Wonder, who sounded like she was channeling loa in the dancehall (Haunted Dancehall, indeed!).
Low-slung rockabilly six-string also lie at the center of Tow Truck, a proto-big beat burner. This is big beat the way Depth Charge did it,10 in slow-motion and a couple years early (ts ten ton beats prefiguring certain corners of The Chemical Brothers' sound).11 This big beat trilogy was rounded out by Theme, which found the crew rewiring a Mission Impossible-style refrain years before U2's rhythm section thought to do it.
This is the point where Weatherall's signature sound really begins to take shape (rather appropriately at the nexus of electro's latent futurism and trip hop's sense of dread atmosphere), carrying with it all the attendant imagery of Radio Clash, the Black Ark and beats laid down in moody half-light. The word that constantly springs to mind when hearing the man's music is physicality: there's a very real sense of weight to these muscular grooves (and all of the sounds swirling in their orbit), as if they were three-dimensional objects of metal, wood and stone occupying physical space. In other words, what they used to call substance.
A selection of

Sabres

sleeves
At this point, you also begin to see the unmistakable Weatherall visual flair beginning to take shape, an aesthetic that continues right up to his present day Linotype imagery. All of these sleeves from contemporary compilations and EPs, which I've included not as part of the golden thirty but because their sleeves are so perfectly evocative of the music contained within. Love that style! Somehow elegant and rugged, like wrought iron.
11.
Deanne Day

The Day After

&

The Long First Friday
Emissions Audio Output

1995

/

1996
And then at the midpoint of the decade, it's as if a switch had suddenly been flipped. The Sabres Of Paradise went their separate ways and Weatherall setup a new label: Emissions Audio Output. These two records were among the label's first releases, seemingly coming out of nowhere. Deanne Day was actually a collaboration with David Harrow (who, among other things, had played with the Invaders Of The Heart), the moniker a play on their first initials (say it out loud, D. and A.).
This kicks off the second phase of Weatherall's career, an era when he was operating at the peak of his powers. Turning on a dime, he seems to have stumbled upon the sound that would define his work for the next five years. The moodiness is still in full force — and the sonics still dwelling deep within the shadows — but suddenly it's as if everything has come into focus. There's a strong comparison to be made with Basic Channel's sound — I suspect Andy had been listening closely — and, as with B.C., you can unmistakably hear the early stirrings of the micro-house sound (Isolée, Villalobos, Kompakt et. al.) that would hold sway at the dawn of the 21st century.
The Day After EP is clearly on the minimalist tip. Horicho's spartan soundscape is the twin sister to Model 500's Starlight. Imagine Kraftwerk making house music circa Computer World. Brittle drum machines tick out the rhythm while gentle textures reverberate into the distance. The story is told in the echo, the spaces within the spaces. Body Control amplifies on this hall-of-mirrors effect, with a whirlpool synth in orbit around its central rhythm, while Honk If You've Seen The King fixates on the clickety-clack, metronomic rhythms, with just a hint of texture at the edge of the mix. That lonely, whistling synth a particularly evocative touch.
However, the The Long First Friday is where its at. In our timeline, this slots in between the first two Swordsmen records. I included it here because these two Deanne Day records make such a perfect pair. With both tracks here clocking in at over ten minutes, this is a tantric excursion into razor-thin, dreamlike techno. Once again, think Kraftwerk gone house, or better yet Juan Atkins' Infiniti output.12 They both seem to just stretch out into infinity.
The Long First Friday is impossibly lush, moody techno, its brittle drums cradling a wistful synth melody as its junglist bassline pushes out from within the mix. On the flipside, the fourteen minute Hardly Breathe is a motorik groove that splits the difference between techno and house. Ethereal synths drift aimlessly over an unchanging rhythm — encircled by hi-hats flanging in a double helix — as some disembodied diva (caught in a time loop) repeatedly intones the song's title.
Both sides full of gentle longing, in the recurrent Detroit tradition.
The triumphant return of Primal Scream (after their oft-dismissed Give Out But Don't Give Up),13 featuring Weatherall back in the producer's chair. This lazy downbeat groove — sounding like something from some lost seventies OST — is the perfect counterpoint to Danny Boyle's film of the same title. From the Augustus Pablo-esque melodica to the loping breakbeat and those languid, sun-glazed guitars, the whole thing is just stoned slacker perfection (and cool as ice).
Notably, Trainspotting later showed up on Primal Scream's excellent Vanishing Point (which came out in — surprise, surprise — 1997), albeit in slightly edited form. Trust me though, this is the version you want. As with Haunted Dancehall, the atmosphere is thoroughly smoked-out, but here the rough edges have been beveled away and rendered elegant. Like The Parallax View with an Oak Park strut, it just rolls on and on. You can't help but get lose yourself in its casual sway. Just hearing it is like spending ten minutes in the mid-nineties...
Part of a loose trilogy alongside the The Third Mission and The Tenth Mission EPs, all of which translate the rude shapes of Haunted Dancehall into something approximating the 21st century. Two Lone Swordsmen finds Andy jamming in the studio with Keith Tenniswood, who happened to be sitting behind the boards during some Sabres Of Paradise studio downtime.
When discussing the new 2LS sound, one can't underestimate the importance of Keith Tenniswood, who brought a glitched-out sensibility to the table that hadn't previously been apparent in Weatherall's work. Andrew himself once remarked, some of Mister Tenniswood's drum programming takes my breath away. Seeing as their production partnership has continued to this day in one form or another, it's clear that Tenniswood was a crucial part of the equation.
With nearly two hours of music, The Fifth Mission is a veritable treasure trove of warped machine soul. The crux of this this record lies in both the post-electro's rhythm matrix and the overcast atmosphere of abstract hip hop. One need look no further than tracks like Two Barb Quickstep, Switch It and The King Mob File for a perfect illustration of the new sound. Gone are the grimy back alleys of Haunted Dancehall, and in their place is the chrome-plated architecture of electronic soul. With every surface seemingly polished to crystal-clear perfection, even the record's most shadowy moments glisten in the moonlight.
The one exception to the rule is Rico's Helly, a Basic Channel-esque excursion into oneiric deep house, which surfs an improbable wood-bassline on a cresting wave to the sublime. Definite shades of the Deanne Day records, and a presence that would become increasingly felt over the course of the next few entries as the Swordsmen delve ever deeper into house music.
However, my absolute favorite moment here is the lurching downtempo reverie of Glenn Street Assault Squad. Its malfunctioning drum machine seems to stagger beneath the weight of those warped textures, while a renegade boogie synth squiggles the whole affair into the filmic. The effect is — as with the rest of this record — something like Kraftwerk jamming with Timbaland in lunar orbit.14
Following swiftly after The Fifth Mission, this is a roundup of remixes and new material15 that fixes on the deep house axis of the duo's sound. Glide By Shooting is an ethereal slice of deep, minimal house that just shimmers. The mood here quite reminiscent of the atmosphere-soaked deep house output of the Svek label (particularly Conceiled Project's D-Weqst). Other tracks, like Flossie Wears Paco And Ralph and Bim, Jack And Florence, continue to mine the minimal vein laid out by the Deanne Day records.
The highlight, however, is undoubtedly the remix of Rico's Helly (Retailored by Nourizadeh & Teasdale, as it says on the label). This version is almost completely unrecognizable from the one on The Fifth Mission, taking a dubbed-out, skanking angle on the original that swings so much it almost ceases to be house and becomes something more like a discomix vision of the blues. With ethereal synths drifting across a mahogany bassline, it grooves along for nine minutes as delicate electronic pads hint at a melody. At one point, the bass even drops into a descending blues pattern like it's a Cab Calloway record!
The other core aspect of Swimming Not Skimming lies in the re-emergence of the studio kinda cloudy ambience of Trainspotting, bringing a distinctly trip hop flavor to certain corners of the record.Azzolini And The Branch Brothers Meet Being sets the tone, kicking off the record with a strongly atmospheric slice of downbeat. Gentle pads16 reverberate through the soundscape while a wood bass plucks out a melody and a beat keeps threatening to take shape (but disintegrates just as quickly). The Ob007 Mix picks up where the brittle downbeat of The Fifth Mission left off, with dulcimer synths that always remind me of Nitemare 3D (an old PC game that my brother and I used to play).
Just bubbling under the surface is a sense of electro decomposition, in tunes like Don't Call It Jerk and Rico's Hellectro (almost sounding like a So Solid Crew backing track!). It really comes to the surface in Two Lone Swordsmen vs. The One True Pod Jakey In The Subway, which is a malfunctioning take on electro proper, a sound that would increasingly come to the fore over course of the next few years.
The big surprise is In The Nursery Visit Glenn Street, which finds the neoclassical duo In The Nursery reworking Glenn Street Assault Squad into a symphonic piece of soundtrack music in search of a film. There's even a spoken word bit! One detects an aura developing around the whole Two Lone Swordsmen project around this point, a real sense of mystique. Dig those song titles! The whole thing seeming to take on the shape of a sub-culture at the micro level. Intensely local, and just as the era of globalism is dawning.17
Tucked away on Humboldt County Records is The Role Of Linoleum, a curious double-EP by the Swordsmen in a guise named for Weatherall's other art form of choice. A one-off, although Andy asserted in a contemporary interview that the project would stay around.2b A shame we never heard more from the Squares, as it's a compelling sound they've struck upon here, but then that makes what we do have that much more special.
This record finds the duo moonlighting with a unique strain of moody, minimal techno vaguely reminiscent of Deanne Day. However, what marks this out as unique is the unusual nature its chosen instrumentation. That and its thoroughly ramshackle atmosphere! The drums all have this dirty, mangled quality to them, paired with clamoring metallic percussion and decomposing synth textures. Imperfect music made with machines. It's all very Atari 2600!
Neuphrique rides in on a minute of clanking rhythm before deep, organ-ic synths just ooze over the track like a river of vibe. The whole thing's held down by a decaying, 8-bit synth bassline that drives the tune forward, giving it a logical sense of progression. Here Come The Squares continues down the same path, this time bringing the ray of light vibes of Deanne Day into this record's ramshackle aesthetic. There's a tactile sense of physicality that sets this all apart from what's come before.
Blue Pole Dancer plays out its melody on a sparse cluster of electronic tones, while grimy detuned percussion taps out a counterpoint melody of its own. Tidy Unit is practically a rumination on these same warped sheet-metal drums, rhythm and melody nearly atomized by distortion. The reticent music box reverie of Raider would be soothing but for the rickety percussion running right through its center, while Phrique Out unfurls a distant rustling, underwater atmosphere as a single hi-hat bores through the mix with metronomic precision.
I can't think of another record remotely like it. Despite the twisted abstraction, there's a real human dimension to this record, a beating heart at its motorik core. You can hear a lingering 80s influence creeping into view here, one that would be increasingly felt as the decade winds to a close; also the first real shades of post punk. In fact, this record sounds something like if some Sheffield crew in the orbit of Fast Product time-traveled to 1997, heard Basic Channel for the first time, and then tried to show the blokes back home what it sounded like when they returned.
Back to home base, where those early shades of electro have begun to creep in at every corner to the point that they've come to define the sound. Plunge does just what it says on the tin, with well-deep textures bombing through a slithering electroid rhythm. We Love Mutronics Keith Boy Remix is nearly straight up electro, giving a tantalizing hint of things to come, before breaking into a junglist canter for its last couple minutes. Spraycan Attack gives a rare glimpse of the duo's deeply warped take on drum 'n bass, a sound they'd return to on their next EP before abandoning it altogether for electro's android rhythm matrix.
Still, there's a very satisfying amount of deep house in effect here. The shimmering Turn The Filter Off is a jazzed-out exploration of the nascent micro-house sound, now just starting to be felt as a presence out in club land. Kickin' In Part 3 and Spin Desire both revisit the haunting house-music-played-on-a-double-bass sound of Rico's Helly. It's one of the most recognizable sounds in house, up there with the crystal clear synths of Larry Heard's Ammnesia and the warped filter-disco psychedelia of Moodymann's Silentintroduction.
Standing in for loads of electro-tinged 2LS remixes around this time (many of which are collected on Peppered With Spastic Magic: A Collection Of Two Lone Swordsmen Remixes). This is my favorite of the bunch, almost accidentally prefiguring the whole eighties revival years before the fact (see also I-f and Little Computer People). The third and final appearance of Primal Scream in this list. Weatherall maintained a continual relationship with the band, reworking tracks from all their albums up to and including Exterminator.
This an under-the-radar rework of the strangest (and my favorite) track from 1997's Vanishing Point (inspired by the 1971 amphetamine road movie starring Barry Newman). The original was a warped dub endeavor, with all levels overdriven into the red and Bobby Gillespie's vocals distorted beyond comprehension. Here cycling electro beats propel the tune at an uptempo double-time, while the dub signifiers of the original swirl all around. It all sounds so unforced, so natural, that you manage to forget the original while it's playing.
Sounding like an Arthur Baker remix of Mark Stewart + Maffia, it's a sound that should have existed in the eighties but never did. But now it does, and one can feel the next decade slowly begin to take shape...
This last gasp of The Sabres Of Paradise is essentially a straight-up dub track (the title is Dub easy spelled backward), albeit one with a strong post punk flavor about it. Like much of Weatherall's dance music, this is heavily inflected by echoes of post punk, memories of rock past. This an unreleased tune (it says recorded May 93 on the label) that washed up on the Dubnology 2: Lost In Bass compilation in 1996. Andrew must have decided it wouldn't hurt to press up a few copies onto wax. As a single-sided 7", it excels.
Whispering hi-hats and the occasional clanking drum fill tap out the rhythm as a towering bassline provides the foundation for the track. Morricone-esque harmonicas peal through the soundscape and a vibrating guitar figure sails across the sky. A vocal bit from an old Count Ossie record intones, ever since I was a youth, I've always been searching for the truth.
And that's it. So simple, but so necessary! Once again, all remarkably physical (that word again). This would have fit right in on Haunted Dancehall. I'm glad it saw the light of day (makes you wonder what's still in the vaults!). Pictured above is the flipside, which features an etching of some trademark Sabres imagery. Intimidating and sleazy!
This is great! The dark horse of this list, featuring Weatherall at his absolute jazziest. In an interview, he once singled this out as his favorite remix that he'd done up to that point.2c Red Snapper were a band that split the difference between trip hop and electronic jazz, and here their juke joint original gets reworked into an insouciantly dread-soaked delight.
A strangely beautiful synth refrain unwinds over rolling breakbeats and a two note organ vamp, all while squealing electronic textures wind their way through the mix. You want to hear a an MC freestyle over this beat. I'm reminded of some of the great Terranova b-sides, tunes like Sin Bin and Millennium Bug, where they're just running the machines as they unspool strange melodies over cascading breakbeats. Perhaps a shade more lighthearted, but still overcast, conjuring up images of late night taxi rides and third floor apartments overlooking the naked city.
You also get the Two Lone Swordsmen Blue Jam Cologne Mix, which plays out the record like a beatless coda.
This is where I came in at the time, and the first Weatherall record I ever picked up. As a teenage fan of Drexciya and Kevin Saunderson, it made perfect sense.18 The lovely vintage sleeve art by James Woodbourne a perfect encapsulation of the arcane sounds contained within. Deep sea divers. The Nautilus. Two Lone Swordsmen go aquatic! Upon reflection, there always was an Ocean Of Sound quality to their work, so I suppose here they're just making it official.
In this interview2d that I keep referencing, which was conducted just after the album's release, Weatherall talks a great deal about what influenced him in putting this record together:
During the making of the album I was mainly influenced by library records, Italian b-movie soundtracks and early synthesizer records. Just basically anything that was funky and had early keyboards on top. A lot of those library records sound like the studios have just invested in synthesizers. They're just jammin' away on those records.
Which paints a better thumbnail sketch of what you're getting into than I ever could. At the time, I had no idea what library records were, but gradually I discovered things like the KPM label and Sam Spence's records. Music that was recorded with the intent to be used as bedding music for television and the like. At the time, I can think of only Boards Of Canada being tuned into the same frequency. This years before Ghost Box turned it all into a way of life!
Weatherall also talked of wanting the tracks to be on the shorter side, with the record clocking in at the 45 minute length of classic LPs. Of time spent really crafting the album as a cohesive set of songs, an experience. Truthfully, I think he'd always had a knack for it, but with Stay Down it's taken to a whole other level. This is the point when — even as he's submerging himself in the ocean's depths — Weatherall's work arcs gracefully toward the heavens. When you put the record on, you can immediately tell you're witnessing something special.
Hope We Never Surface begins the proceedings on a note of oceanic tranquility, with a sequence of lustrous analogue tones (sounding as if they were submerged underwater) unspooling in a state of ambient bliss. This mood endures into Ink Cloud19, its crystalline synths sounding like the gates opening to an underwater palace, introducing a scraping trip hop beat and ancient electric organs as the record begins to ever so gradually pick up some steam.
The Big Clapper wires a 303 bassline to an ungainly dub rhythm, whistling synths and trebly tones zig-zagging across a sullen string section, the whole thing striking the perfect balance between zaniness and melancholy. A short sharp shock. Just as you begin to work it out, it stops.2e Ivy And Lead takes this notion to its extreme, with a mischievous vibraphone loop strolling across a wood bassline and rewinding electronic percussion, despondent strings sawing out beneath the underwater jazz.
There's a quite a bit of aquatic electro to be found here as well, picking up where A Bag Of Blue Sparks20 EP left off. We Change The Frequency recalls contemporary Drexciya (especially The Return Of Drexciya EP), while the dark, delicate shapes of Light The Last Flare predict Keith Tenniswood's Radioactive Man project. The pronounced swing of Mr. Paris's Monsters even bears a passing resemblance to the nascent sounds of UK garage.
No Red Stopping is the record's one concession to the 4/4 beat, and it's a murky house masterpiece, one of the album's true highlights. Ethereal synths float across a DX-100-sounding bassline imbued with a moody glow as an uncomplicated kick-snare groove rolls out beneath it, teeming with re-triggered clicks and trebly hi-hats. Apparently, it was inspired by a local taxi driver who'd come from war-torn Sarajevo, who wouldn't stop at red lights because you'd get shot at by snipers at traffic lights back home.2f
The austere downbeat of Spine Bubbles provides a hint of things to come on the A Virus With Shoes EP,21 even if this album's take on trip hop is far more unique. In its home stretch, Stay Down diverges into a couple idiosyncratic breakbeat workouts. The seasick strings and tricky rhythms of We Discordians Must Stick Apart recall peak-era Black Dog, while Alpha School's staggering breakbeats underpin another music box melody and a bass progression straight out of the new wave playbook.
Like a strange, pleasant dream — the sort of dream you wake up from in a state of intense emotion, with inexplicable tears in your eyes — coming to a gradual but inevitable end, the record closes solemnly with the aptly-titled As Worldly Pleasures Wave Goodbye... A glitched-out rhythm tap dances in treble across the surface of the most mournful underwater strings since Gavin Bryars' The Sinking Of The Titanic. It's the perfect conclusion to an arcane record, teeming with mystery, as eccentric and inscrutable as Weatherall himself.
After the elegiac heights (and depths) of Stay Down, this record initially came as a shock. Sure, everything was still remarkably tactile and of-human-dimension, but with none of the humanity, like a dusty circuit board from 1984. Gone are the dreamlike shades of wistful melancholy and the mesmerizing underwater visions drifting in and out of focus, lost now for all time. In their place stands an unforgiving matrix of pumping sinister electro. After all, the nineties are over... it's now the 21st century. Watch your back, partner.
Instantly, we're submerged back into the seething paranoia of Haunted Dancehall, but with all of the dub-derived warmth sucked out with a vampire's precision. This is the sound of The Parallax View's conspiracies hidden in plain light, the claustrophobic noir of The Manchurian Candidate and Max Cohen's tortured descent into the secrets of Pi. The record even opens with the first in a series of Tiny Reminder interludes, electro-acoustic passages scattered throughout the record like a string of clues to a mystery with no solution.
Menacing electro is the order of the day, traxx with short, functional names like Neuflex, Solo Strike and Brootle. A tune like Akwalek sounds like a memory of some finer day that's been digitized into the machine, all the joy lost in its pixelated, 8-bit approximation of reality. These tracks are no less varied than what's come before, it's just that they're all played out on one solitary, twisted game grid, defined by its nasty computer sounds.
One thing that the demented techno of Death To All Culture Snitches, Foreververb's derezzed hip hop and Rotting Hill Carnival's skewed music box funk have in common is that they all sound like some barely-comprehended nightmare, unfolding in a frieze of gradually revealed horror. The one moment that's even vaguely comforting is the technoid micro-house of The Bunker, it's resolute groove seeming to dig deep within its memory banks looking for a reason not to give up.
One wonders how much the Nine O'Clock Drop compilation that Weatherall put together around the same time had colored the Swordsmen's sound in the studio. There's definitely a sense of the same baleful grooviness here that one would find in the post punk of A Certain Ratio's Waterline, The Normal's Warm Leatherette and Colourbox's Looks Like We're Shy One Horse (all of which figure into Nine O'Clock Drop's tracklisting), the same sense of deranged physicality one hears Memories by Public Image Ltd. or latterly Radiohead's Idioteque.
In a fascinating turn, the record-closing trudge It's Not The Worst I've Looked... Just The Most I've Ever Cared sounds as if it were played on live instruments, the strung out bass and stumbling drums carving out a literal connection to post punk's sense of dislocation. It stands as a great question mark punctuating these proceedings, offering an unexpected glimpse into the direction the Swordsmen would take in a few years time...
But first, they set up the Rotters Golf Club label and spent a few years making deliriously retro-flavored electro. Kicking off with the two-part Machine Funk Specialists EPs, featuring a flurry of names like Klart, Aramchek, Decal and Rude Solo (most of which were actually the Swordsmen in disguise), the label specialized in a playful, eighties-inflected sound that veered from the Gothic synth pop of Remote to Radioactive Man's punishing electro and even the ghetto-tech influenced speedfreak frenzy of Klart.
In many ways, RGC parallels the contemporary music of figures like Anthony Rother, ADULT., Andrea Parker's Touchin' Bass label. Arty figures getting in on some tasty, no-nonsense electrofunk action. The eighties were undeniably in the air, percolating underground for a spell before hitting the mainstream in the twin forms of electroclash and the post punk revival. As a child of the 80s who never stopped loving the music (even in the grungy 90s, when it was thoroughly out of fashion), I was in heaven.
At this point Keith Tenniswood produced Dot Allison's sophomore album, which turned out to be a dazzling blend of bubbling electronic pop and blissed-out synth/guitar architecture, and one of my absolute favorite records of the era. Embarrassingly, I'd misremembered it as a joint Weatherall/Tenniswood production, and almost included it in this list! Fortunately, on double-checking the liner notes I caught myself just in time...
All of which is a roundabout way of introducing From The Bunker: A Rotters Golf Club Mix, which was compiled and mixed by Andrew Weatherall. Opening with the demented swinging electro of Radioactive Man's Uranium (very nearly a cold-blooded 2-step track) to the throbbing madness of Aramchek's Driver and Klart's Raver (coming on like an old video game theme played on a big rig), it's an unmissable romp through the label's back catalog.
I've got a whole bunch of the RGC records from back in the day. It might have been cooler to single out that golden 12", something like Machine Funk Specialists Part 1 or Aramchek's Benicassim EP, but that wouldn't give you the full scope of what the boys were up to here. Besides, my favorite moments on the label both happen to be non-Weatherall moments: Remote's Remotion and Radioactive Man's Uranium.
So take this as a choice way in to the Rotters Golf Club, and if you dig what you hear... feel free to indulge further. A detour perhaps, but a whole lot of fun.
Now this was a surprise when I first picked it up. Why, this wasn't electronic music at all! From the opening creaky horns of Stack Up, with it's loose drum beat and Peter Hook-esque bassline, it was clear we weren't in Kansas anymore. I was so disappointed! And yet, that feeling gradually gave way and it became one of my most-played records of the year, right alongside Wiley's Treddin' On Thin Ice, Moodymann's Black Mahogani and Brian Wilson's Smile.
With the transition into real deal post punk — decked out with guitar, bass and drums — complete, you get these great crunching instrumentals like Formica Fuego and The Lurch, songs that are just waiting to appear in the inevitable Repo Man remake. My absolute favorite moments the roiling black hole of Damp and the exhausted misery of the album-closing Driving With My Gears In Reverse Only Makes You Move Further Away. What can I say, I was a sad lad.
But the big surprise here is a whole raft of vocal tracks featuring vocals from Andrew Weatherall front-and-center, like the dessicated glam rock of Kamanda's Responseand Punches And Knives. There's even a cover version of The Gun Club's Sex Beat! And I exaggerated somewhat when I said this wasn't electronic music at all: tunes like Faux and Sick When We Kiss are more-or-less straight-up electro, albeit electro played by caustic post punks.
So how did this happen? Well, like KRS-One, I was there, so let me tell you. Whereas in 2001 it felt like dance-culture-as-we-knew-it was going to soldier on forever, a dozen-odd months later it just seemed tired, worn-out. Warning signs included the over-saturation of minimal techno (I remember downloading a set where every track sounded like Aril Brikha's Groove La Chord) and the splintering of every genre into sub-genre into a million different pieces. Bummer, man.
I remember a distinct shift, when by the end of 2002, I'd started listening to more vintage techno and house (followed by soul, funk, jazz, hip hop, glam, prog, etc. etc. etc.) than the latest releases. The unifying force, ever more tenuously holding the culture together, just seemed to break apart beyond repair. Everything seemed so simultaneously balkanized and sterile that there was a distinct desire to rude it all up again. Punk rock!
Prefigured by the rise of retro-electro (see #22), electroclash and post-disco-inflected house like Metro Area, it all seemed to flow naturally into a reinvigoration of post punk (the original abstract rude music). Hence things like DFA and Richard X. All of which happened to coincide with the latest in rude boy noise, the rise of grime in the U.K. The zeitgeist had irretrievably shifted, and there was no going back now...22
Consequently, this marks the beginning of third and latest phase of Weatherall's career, where we enter the upside down and everything is inverted: rock and post punk become the prime architecture, inflected by the faded memories of dance music past.
---
The Big Silver Shining Motor Of Sin EP followed shortly after, a companion piece to this record featuring a remix of Sex Beat, but more importantly two new tracks: the electroid Showbizz Shotguns and the awesome post punk stomp of Feast!
Not so much a remix as a complete reworking, this is essentially a cover by the newly-minted live band version of Two Lone Swordsmen. Taking one of the key micro-house records23 — up there with Isolée's Beau Mot Plage — and turning it into a post punk dirge might sound like a bad idea on paper, but against all odds the crew forge ahead and wind up with another unlikely minor gem.
The sound here comparable to The Lurch, with dulcimer tones playing the original tune's melody over a burning drum/bass workout. The highlight is the elegiac guitars twisting above it all like a cargo plane in flight, creaking in the slipstream. All of these instrumentals revel in the very sound of post punk's sonic vocabulary, the way one looks at a faded photograph and truly cherishes the memories it holds; memories of — what were at the time — just another day.
25.
Two Lone Swordsmen

Wrong Meeting

&

Wrong Meeting II
Rotters Golf Club
2007
A couple years go by and the Swordsmen are back, this time on the newly re-animated Rotters Golf Club label, heralded the prior year by Andrew Weatherall's The Bullet Catcher's Apprentice EP (his first solo release). The label no longer synonymous with electro mischief but a brand of sleazy rock 'n roll defined by its grimy guitar buzz and low-slung backbeat.24 As strange as it may sound, by this point the Swordsmen have practically become The Clash!
These two records released a couple months apart before coming out in the U.S. as the Wrong Meetings double-album, so I'm counting them as one. I know it's a dirty trick, but hey, it's my list and I tend to get untrustworthy when having to eliminate things. I'll use every trick in the book to sneak them in! Besides, they complement each other so well that it'd be a shame to keep only one.
If there's one thing that sets this record apart from From The Double Gone Chapel's year zero, when the duo first started messing around with live instruments, it's that everything now sounds lived-in and balanced. Where the seams once showed between the electro beats and the post punk burners, the vocal tracks and the instrumentals, and the live instruments and the machines, they've now all been fully integrated into a symbiotic whole.
Whereas much of Chapel felt like loose sonic sketches, there's no getting around the fact that each of these tunes are full-fledged songs.
This newfound comfort with the form also frees up the space for new emotions to come pouring in. Weatherall's vocals have developed by leaps and bounds, picking up a ragged fragility miles beyond the cold deadpan of his earlier delivery. Patient Saints — with it's tumbling drums underpinning a sad, stately tale of The patient saints of selfless acts, the more they gave the less they got back — is a perfect illustration of the changing stakes.
The first Wrong Meeting record — which Patient Saints opens beautifully — is basically a straight up rock record, which nevertheless retains the overcast mood that we've come to expect from the MKII Swordsmen. Tunes like No Girl In My Plan and Evangeline ply a sort of sinister rockabilly that's a worthy successors to The Cramps' own voodoo-soaked garage punk. This is truly phenomenal stuff, and at the time I used to cane Evangeline in the mix every chance I got. I remember tales filtering back from the U.K. of Andy spinning rockabilly seven-inches in the clubs, sporting a handlebar mustache!25
Think this is just a retro-nostalgia trip? Well, No Girl In My Plan rides this great throbbing bassline that sounds like something from a contemporary grime record, and Weatherall hurls couplets like, The angel on her right says beware of her advances, while the demon on her left has seen the way she dances. with a venom that sounds utterly of-the-moment. Like the Arctic Monkeys, this is a rock 'n roll that feels right at home 21st century.
Wrong Meeting II picks up where the first record's Get Out Of My Kingdom leaves off, with the jagged guitar downbeat shuffle of Mountain Man tracing its mood with a jagged line into the electro-punk-disco of Shack 54. The whole midsection continues this heavier dance angle, with razor's edge synths and racing electro threading elegantly through the clanking guitar cacophony.
The Ghosts Of Dragstrip Hollow seems to fuse both sides of the record, before it all gets tied up in a bow with the slow-motion stomp of Born Bad/Born Beautiful, winding the proceedings back down to a slow-burning rock for it's protracted denouement. The gently unfolding, stoic mood of If You Lose Control Of Yourself... (You Give It To Somebody Else) ends the record on a strangely contented note, as if the austere, foreboding atmosphere of the last few records had only just begun to lift.
These remains the final Two Lone Swordsmen recordings to date (although the duo still collaborate in other forms). Still, it does set the stage for everything to follow...
After a protracted break (reading between the lines in this interview,26 it sounds like he was cleaning up and working through his demons), Weatherall returns with his first true solo LP after over twenty years in the game. A Pox On The Pioneers finds him ploughing a rich furrow at the intersection of kosmische and dark new wave, with brittle drum machines and ancient synths intertwining with the ghosts of Wrong Meeting's raucous rockabilly.
It's a classy sound, evocative of an eighties where Bowie's Heroes and Iggy's The Idiot — and by extension Harmonia Deluxe and Neu! '75 — had an even grander influence blazing through the decade, changing the path of everything from to new wave to alternative in the process. There's a lot of what ifs that start to crop up when one listens to these late-period Weatherall records:
What if punk hadn't sought to tear down everything that came before it, but to build upon that foundation, injecting a strong sense of futurism into everything it touched. A few years later, new romantic's DNA intertwines with post punk's cold grey landscape — rather than seeking to replace it — and the ancient organic synths of kosmische bleed even deeper into the eighties. Imagine the aural equivalent of Repo Man's spacier, Mellotron-inflected moments, or the whole of Beyond The Black Rainbow. It's the sound of a few variables shifted, subtly changing every moment as time marches on, making all the difference in the world.
The first record I remember that conjured up this sort of image was another refugee from dance music, Death In Vegas. In 2005, their fourth album Satan's Circus, with its leather-clad kosmische/post punk hybrid, sounded as if it were beamed in from a parallel dimension built from similar parameters. It cropped up again in the Minimal Wave series of compilations (which came out on Stones Throw, of all places!), full of old music seemingly beamed in from this alternate reality.
There was a subtle sense at this time of certain bands moving beyond the literalism of the initial wave of post punk revivalists to carve out unique sounds of their own. Groups like Blank Dogs and The Vaccines seemed to tap into the same gestalt, while The Good, The Bad & The Queen for all the world sounded like they sprung from this same eighties where kosmische was the dominant force in pop music. I suppose that Chris Corner might have beat them all to the punch, first with Sneaker Pimps' Splinter and then the IAMX record, in envisioning a 1980s in absence of sunlight.
All of which brings us back to Weatherall's maiden voyage as a solo artist. Launching with Fail We May, Sail We Must, it sets the scene (along with its sleeve) for a briny endeavor across the stormy surface of the same oceanic depths he'd essayed a decade prior. In fact, the vocals throughout have a real chanted, sea shanty quality to them (especially the title track).27 Strangely enough, Miss Rule seems to predict a whole brace of radio hits from the coming decade that would mine a similar concept (things like Elle King's Ex's & Oh's).
There's often a fragile delicacy to the record's nimble rhythms, unspooling gently beneath the record's waterlogged textures, and there are oceans of space within the songs themselves. The soundscape is awash in reverb, its mix literally drowning the sonic squall, conjuring up images of stormy skies and choppy waters. And there you find yourself, isolated somewhere within them, lost at sea.
Liar With Wings is a lonely, wide-open chanson that seems to with the sails, while All The Little Things That Make Life Worth Living features synths that seem to sway in seasick arcs across the pitter-patter of brittle drum machines before inevitably flowing into its frail synthesizer coda. The slow-burning Built Back Higher — punctuated by synths that seem to fall like droplets gathered from swirling ocean mists — sounds as if it might dissipate into thin air.
Like Stay Down, this record seems carefully crafted into a sonic journey, with every twist and turn guiding the listener toward its inevitably aching conclusion. In this case, that conclusion arrives on the wings of Walk Of Shame, carried along by vaguely discoid rhythms out into the horizon (and intimating the sound of Weatherall's next big project). It's a natural end to a natural record, an album that feels almost as if it were brought in by the tide.
As I was saying a moment ago, The Asphodells — which is the duo of Andrew Weatherall and Timothy J. Fairplay — seem to pick up exactly where the last record's Walk Of Shame left off. Beglammered glides in on a brittle disco rhythm, it's quasi-melodica melody and flowing sequences bringing to mind the Eastern motifs of Charanjit Singh's Jupiter 8 from Synthesizing: Ten Ragas To A Disco Beat.
There's an illuminating interview26 from a few years back (and which I mentioned earlier) that coincided with the release of this record, where Weatherall regales with stories from his long and winding journey through music's corridors, all while he carves out a brand new Linotype image. In many ways, this record squares the circle between his most recent works of kosmische post punk and his earliest forays into dance music. At times, I'm particularly reminded of his Nonsonicus Maximus Mix of Jah Wobble's Bomba.28
One could read The Asphodells as Weatherall's own Metro Area moment, like Morgan Geist a veteran figure digging back into the world of disco. In this case, Weatherall seems to be plying a Teutonic take on cosmic disco's chugging, otherworldly rhythms. Or, to expand on my earlier metaphor, what if — language barrier be damned — Neue Deutsche Welle (NDW, aka German New Wave) had been as big as the second British invasion (Duran Duran, Eurythmics, et. al.). Images of D.A.F. filling stadiums, electro-punks wearing jackets emblazoned with the Geile Tiere logo and Andreas Dorau on MTV. This is the music that might have come in the wake of such an (unlikely) scenario.
A tune like The Quiet Dignity Of Unwitnessed Lives sounds like if 80s synth pop had retained Kraftwerk's sense of Europe-endlessness, with Low standing this time as the epoch-defining Bowie record (especially the instrumentals). Like A Pox On The Pioneers, this album is driven by loosely-sequenced 808 beats, albeit with a greater horizontal sense of linearity (although One Minute's Silence does seem, in part at least, to connect back with that record's prevailing mood).
If I'm being brutally honest, I've never been crazy about this record's cover version of A Love From Outer Space (but then the A.R. Kane original is one of my favorite songs ever). However, nearly everything else — from the proto-acid sounds of Skwatch to Another Lonely City's impeccably sequenced landscapes — meshes together to round out a winning record with a unique vision. If nothing else, this is an album to drift away to.
---
Tangentially, I was tempted to include Weatherall's motorik remix of Wooden Shjips' Crossing, which is cut from a similar kosmische-inflected cloth. Unfortunately, there just wasn't the space!
This vinyl-only release by The Woodleigh Research Facility features Weatherall working with sometime Swordsmen collaborator Nina Walsh. From the sleeve — which has the distinct, unadorned appearance of a vintage library record — on down, this seems to run parallel to the terrain essayed masterfully by Ghost Box in the 21st century. However, the surfaces here are pristine — clinical even — miles away from GB's crumbly electronica.
If anything, The Phoenix Suburb seems to pick up where The Asphodells left off, presenting the cold, deflated other to that record's warm cosmic grooves. The rhythms of this album share in the same linear 808 pulse, stretching endlessly onto the horizon. In many ways, I'm reminded of Ultramarine's Every Man And Woman Is A Star, from the era just before the ambient-leaning fabric of Artificial Intelligence was shredded to abstraction by the IDM brigades.
This record glides by on a chassis of pure electro, its austere electronic textures interacting with the rhythms in an uncomplicated manner. Some tunes, like The Question Oak and Dumont's Assistant almost veer toward a driving EBM atmosphere, while quieter moments like Osler's Crystal Fountain settle into peaceful cul de sacs of sound. The overall effect throughout is that of the duo donning lab coats and working the machines in a rustic cabin in the countryside.
A minor record, perhaps, but an interesting (and quite listenable) one nonetheless.
The first record credited solely to Andrew Weatherall since 2009's A Pox On The Pioneers came tumbling out with little fanfare seven years later, and it's a total classic. Convenanza's sound is teeming with myriad instruments and textures, from spacious slide guitar to eerie, echoing brass, ancient synths and (of course) that trademark combination of motorik beat and rumbling bassline that we've come to expect. It might just be me, but I believe that the sound that Weatherall has achieved with this record is quite simply sublime.
I'm reminded immediately of Holger Czukay's French horn, particularly on records like Snake Charmer (see the spooked mutant disco pulse of The Confidence Man) and On The Way To The Peak Of Normal. Also, the throbbing rhythms of My Life In The Bush Of Ghosts. Both of which put us in Terminal Vibration territory, and fair enough. This is the 21st century outpost of that sound, leaning bravely toward the future.
By far the fullest and most fleshed-out of Weatherall's more recent records, perhaps more so than anything since Stay Down, Convenanza is above all else a pleasure to listen to. These lushly populated landscapes, full of ornate, sculpted sound, form the perfect foundation for Weatherall's disembodied vocals reverberating throughout. The opening instrumental groove of Frankfurt Advice — with its rolling bass sequences, arcing horns and low-slung guitar echoing beyond — offers a perfect illustration of this principle in action.
Now don't let me be misunderstood: this record is not one giant wall of sound. There's still plenty of space in the mix. Take the fragmented groove of Kicking The River, whose drum machines seem to gear up only to fade from view and back again. And that wandering guitar line — literally weaving its way through the song's fabric — always makes me think of the warped pop of seventies Eno.
One unexpected aspect of the record is how certain stretches of this record manage to excel much contemporary pop, which is often only notionally catchy. The dreamy shades of We Count The Stars have wrapped within them a remarkably pretty song, even as the horns go off on variations of their own in the distance. But then, old Andy has always had an ear for a tune, even before he started making them with vocals.
The Last Walk — another instrumental — continues Weatherall's latent tradition of forging connections between records, in this case stretching back through The Phoenix Suburb and The Asphodells, with its motorik rhythms, and shading directly into the dour vocal style of A Pox On The Pioneers. It's the one track here that seems to tie back to earlier styles, even as its monumental synth progression squares it firmly within the world of Convenanza.
However, where this record has them all beat is in its quiet passages of gentle beauty. The lightly tapping rhythm of Disappear is dominated by its heavily-reverbed vocals (including spectral female backing) as outer space sounds punctuate every bar and what sounds like a theremin winds searchingly throughout. The record's penultimate track, Thirteenth Night, unwinds with a circular synth pattern soaring across gently rolling rhythm boxes, offering a moment of tranquility before the record's stunning conclusion.
Ghosts Again finds Weatherall asking Please forgive this letter, from a shipwrecked soul, while a pair of guitars intertwine beneath in an elegiac duel. An acoustic strums out the rhythm while a Morricone-damaged electric dances across it's face. One lone tambourine keeping time as a searching cello twists its way into your heart. It's a stunning climax to a deeply affecting record, one that feels like the culmination of the man's work going all the way back to the beginning. Of all the 21st century Weatherall records, this is undoubtedly my favorite.
Clearing the air after the formidable heights of Convenanza is last year's Qualia, which closes out today's golden thirty (exit music, for a film). Weatherall's latest record features the man ploughing his own particular furrow, this time with an octet of motorik mood pieces. The sleeve, which mimics the cover art from Walter Wegmüller's krautrock stone tablet Tarot, a dead giveaway, and rather appropriate for this set of gently unfurling post-kosmische instrumentals.
The combination of live motorik drumming and rolling analogue sequences brings to mind (once again) Satan's Circus by Death In Vegas, but this time the production is sparse and immaculate. The uncomplicated groove of Darktown Figures, with its Spartan guitar line and ultra-fake sounding synthesized brass, sounds like something from an OST. At one point, the drums cut out and you're left with a rhythm box, pattering away. Everything here working as invisible soundtrack music.
Note the bearded Weatherall on the record's sleeve, a look he's been rocking for about a decade (if I'm not mistaken). I dig it, the sort of rugged mountaineer of electronic music... the man in the hills. It's the look of a man who's spent three decades at the coalface of underground music, and has earned the right to call himself a true original. What is it about electronic musicians that they age so much more gracefully than rocker stars? Perhaps Grace Slick was right about everything...
---
So that rounds out our little excursion across Andrew Weatherall's (roughly) thirty years in underground music. In thirty records. Ok, ok, I realize that technically this was actually 33 records, but like I said I'm a greedy bastard when it comes to music! If you want me to narrow it down to just three to start with, then check out Primal Scream's Screamadelica, Two Lone Swordsmen's Stay Down and Andrew Weatherall's Convenanza, each of which hail from the three distinct phases of the man's recording career (along with the ever-changing zeitgeist). Then keep on digging in, because at the end of the day, the records speak for themselves...
Footnotes

1a.

1b.

Bidder, Sean. House: The Rough Guide. London: Penguin, 1999. 366-367. Print.

Passet, René. Two Lone Swordsmen versus Jacques Cousteau. Forcefield, Nov. 1998. http://www.forcefield.org/twolone.html. Accessed 18 Jun. 2018.

https://web.archive.org/web/20010427130227fw_/http://www.forcefield.org/twolone.html.

3.

Martin, Clive. The Story of Boy's Own: The Acid House Gang Who Changed British Clubbing. Vice, 25 Mar. 2014. https://www.vice.com/en_uk/article/vd84wx/how-boys-own-changed-british-dance-music. Accessed 8 Jun. 2018.

4.

Balearic is, crudely put, a type of record that usually springs from somewhere at the interface of rock, soul and club music. Many of these records were brought over from Ibiza (one of the Balearic islands off the coast of Spain), where an open-minded policy reigned supreme: if the record grooved, then it got played. As such, all manner of records got swept up into the category, from the driving indie rock of The Woodentops Why, Why, Why to the slow burning funk of Richie Havens' Goin' Back To My Roots and Yello's Bostich. The concept was so useful that to this day new records are often described as Balearic in spirit.

5.

Snub TV. Bocca Juniors. Snub TV, Bocca Juniors, 1991. Interview.

6.

In light of Terminal Vibration, it's interesting to note the swingbeat-tinged remix version from Tackhead on the Raise remix 12", making literal the connection between post punk and rave's early years. In the world of dance music, post punk wasn't a retro move ten years after, but very much in its DNA from the beginning.

7.

And wouldn't you know it, Substance gets reworked by the Moody Boys (aka Tony Thorpe), who started out in post punk outfit 400 Blows. The Terminal Vibrations just don't stop!

8.

The group were known simply as Dove in the U.K., but were referred to in the U.S. as One Dove. As a result, much like The English Beat, they'll always be One Dove to me.

9.

Weatherall also launched the Sabres Of Paradise label, which released some of The Sabres' material, along with records by David Holmes, Secret Knowledge and Conemelt.

10.

Incidentally, both Depth Charge and The Chemical Brothers turned up on the Versus remix EP (alongside Warp label-mates LFO and Nightmares On Wax) to offer their own takes on Tow Truck.

11.

Note that Junior Boy's Own put out the earliest releases by The Chems, records like Song To The Siren and the Fourteenth Century Sky EP. In retrospect, sort of funny that one of the era's most self-consciously tasteful label enabled the duo to wreak their havoc (much to the chagrin of music snobs everywhere)!

12.

Juan Atkins is another one that hinted at the idea of micro-house long before it would become a going concern, with Infiniti's Flash Flood 1993 and Game One 1994, and M500's Starlight and Lightspeed (both from the 1995 Deep Space LP, recorded with Basic Channel's Mark Ernestus and Mortiz von Oswald) all on the shelves by mid-decade. I should do a little feature on all of this someday...

13.

Be honest though, outside the context of its time (you try following up Screamadelica!) Give Out is a sturdy little rock 'n roll record.

14.

This record works remarkably well alongside the warped 21st century machine soul of Steve Spacek's Black Pocket, SA-RA and Jimmy Edgar. In retrospect, it's all of a piece.

15.

To further complicate matters, the vinyl and CD versions of this record have different tracks between them.

16.

[Blinks and does a double take, jumping back a couple inches in the process.] Was this the basis for Escape 120 by Joey Bada$$!? I'm 90% sure that it's a sped up sample of this tune. How did I never notice that?

17.

In other words, the opposite of the Global Underground series (which I never could get into).

18.

I lucked into a used copy of Haunted Dancehall not long after.

19.

Ink Cloud was omitted from the U.S. version of Stay Down released by Matador, which instead included most of the A Bag Of Blue Sparks EP. So strange, why not include one less song from the other EP? However, this was actually very common, and I have a whole stack of CDs that I had to re-buy to get the full version, things like Plaid's Not For Threes and Andrea Parker's Kiss My Arp.

20.

A Bag Of Blue Sparks was released less than a month before Stay Down, and provided a stunning preview of that record's deep sea electro (along with a deliciously strange detour into drum 'n bass with Black Commandments). It's quite good (especially the island vibes of Electric 4 Bird), and comes highly recommended to anyone who can't get enough of Stay Down's electro side.

21.

Coming out a year later, A Virus With Shoes found the duo delving as deep into abstract hip hop as they ever would, with seven tracks of slow-motion breakbeat noir (plus an ambient one). The Bogeyman remix beats it out for inclusion here, but it does have the distinction of featuring the first instance of a 2LS record with a fully vocal track (It Fits samples a large section of the acappella of Electronic's Prodigal Sun).

22.

Strangely enough, a few years earlier I'd started mixing new wave records like Simple Minds' I Travel and The B-52's Mesopotamia. This actually long before I was even aware of any of this. Something was definitely in the air.

23.

A few years earlier, Weatherall had mixed the Hypercity compilation for the Force Tracks label. A twilight run through the corridors of micro-house, featuring artists like Håkan Lidbo and Luomo, it's a solid little mix. I still have it lying around here somewhere...

24.

With Weatherall's evocative Linotype imagery (as seen on the featured Wrong Meeting records) a key signifier for the label's new visual sense.

25.

He even contributed a Rockabilly list to Fact Magazine's 20 Best series:

Weatherall, Andrew. The 20 Best Rockabilly Records Ever Made. FACT, 10 Feb. 2009. http://www.factmag.com/2009/02/10/20-best-rockabilly-records-ever-made/. Accessed 8 Jun. 2018.

26.

THUMP. Techno-Punk Andrew Weatherall Is 50 And He's Way Cooler Than You Are. THUMP, Andrew Weatherall, 19 Aug. 2013. Interview.

27.

I also hear Adam And The Ants circa Kings Of The Wild Frontier in there, especially the vocals and the Marco Pirroni-esque guitar.

28.

See also the otherworldly synths of Screamadelica, which as often as not seem to reach into a time before electronic music had crawled onto the dancefloor. There's a fair bit of the old world even in Weatherall's earliest work. These records didn't come out of nowhere!