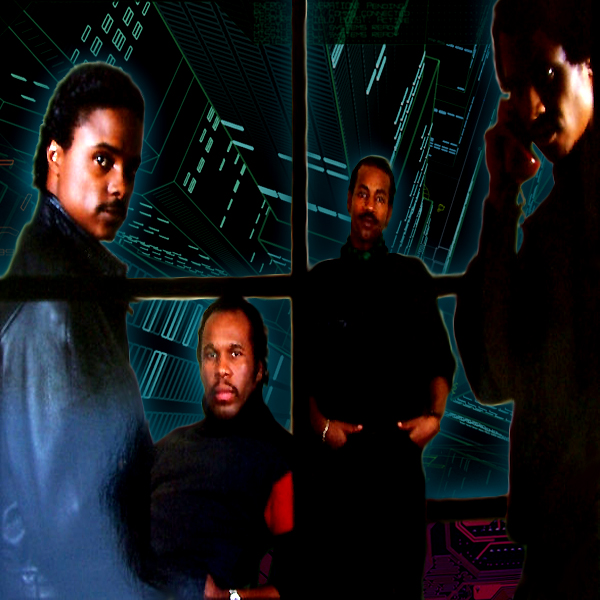 The story of Kleeer is in essence a microcosm of soul's evolution from silky disco into the computer blue sounds of machine funk, embodying the spirit of a time when late 70s dancefloors sheared boldly into the 80s. Alongside purveyors of fine funk like Prince, Zapp and Mtume, they set the stage for funk's neon-lit transformation into the new wave-inflected sound that would come to define large swathes of the decade. Reverberations of those future shock vibes could be felt across the following years, with artists like Timbaland, The Neptunes, SA-RA and Dâm-Funk all drawing inspiration from the crystal clear waters of machine soul. Even now, it's a wave we're all still riding...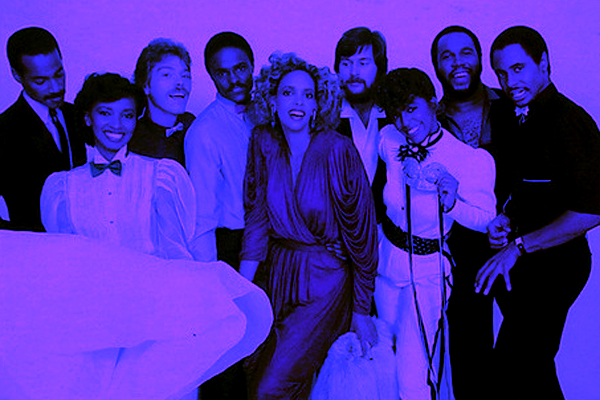 The nucleus of Kleeer lie in the trio of Woody Cunningham, Richard Lee and Norman Durham. After time spent as the afro rock band Pipeline and then as the funky Jam Band, the group transformed into the disco-era studio proposition The Universal Robot Band1 for a couple years before ultimately becoming Kleeer with 1978's chart-bothering disco burner Keeep Your Body Working. This culminated in the group's debut full-length, the aptly titled I Love To Dance, which was full of peak-era gossamer disco like the aforementioned Keeep Your Body Workin' and It's Magic. What you notice immediately is the presence of lush strings and a Gaussian-blurred production, the combination of which are simply blissful to the ear.
However, for the purposes of today's excursion I'd like to descend on three particular records — my favorites, incidentally — to tell this tale, since they manage to paint such a perfect portrait of what Kleeer were all about. The group's sophomore effort, Winners, is our first port of call. Just look at that sleeve! A perfect representation of the sounds within, which bring the previous album's silky grooves into focus on a tighter, neon-lit plane.
What you find within is the peak of the group's disco escapades: the aspirational flavor of the title track showcases the group's oft-cited positivity (think UR's Transition), while Close To You places Norman Durham's throbbing funk basslines front-and-center to a greater degree than on the debut. However, it's mini epics like I Still Love You, Open Your Mind and the guitar-heavy2 Rollin' On that steal the show here, imbuing their disco with strong shades of the dawning decade's sense of drama.
Our next record comes the very next year, with the follow up License To Dream. This sort of furious productivity actually turned out to be standard operating procedure for Kleeer, who managed to unleash an album every year they were together (1979-1985). License To Dream features sharper edges than before, these rude grooves shot through with an ever-increasing presence of synths (starting to give the string section a serious run for its money). There's no getting around it, the 1980s have arrived. De Kleeer Ting and Running Back To You both betraying serious new wave damage, the latter's rhythms eerily prescient of the nascent electro sound.
Still, there's plenty of starry-eyed disco memories lingering in this record's grooves, with the guitar-kissed Hypnotized and Say You Love Me's slowjam high drama both connecting with the crushed velvet stylings of the first two records. In many ways, License To Dream is the axis at which the group's discography hinges, with yesterday's disco boogie on one side and the machine funk of tomorrow on the other. With its seamless fusion of the moods and grooves of both eras, License To Dream manages to offer up the best of both worlds.
After two more albums of exquisite post-disco electro boogie (Taste The Music and Get Ready), the group delivered their masterstroke with Intimate Connection. This is machine soul avant la lettre, SA-RA before SA-RA, Dâm-Funk before Dâm-Funk and The Neptunes before swingbeat had even happened... future shock warnings are in full effect.
Tonight (famously the basis for DJ Quik's g-funk touchstone Tonite) is a (mostly instrumental) liquid machine funk groove that features a heavily vocodered android loverman on the chorus. The track is remarkably stripped-down and linear — minimalist even3 — gradually unveiling an electronic mantra that stretches five minutes out toward infinity. This is Derrick May's Kraftwerk + George Clinton equation worked out beneath the bright lights of New York City, like some twisted vision of techno beamed in from a parallel dimension.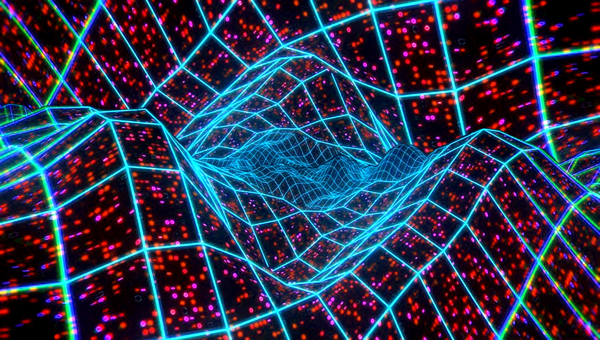 Equally computer-damaged funk is in evidence on Next Time It's For Real, a backwards-moonwalking, slow-motion electroid jam that finds Norman Durham and co. in sparkle-suited Hall & Oates mode, its expansive synth architecture shimmering in the moonlight. Similar luxury sonics are in effect on the title track, a distant cousin to The Isley Brothers' Between The Sheets that was later sampled by Diamond D. to great effect on the lovers rap of Confused.
In a strange twist, the casually rolling funk of You Did It Again finds the lead vocals of Woody Cunningham somehow predicting the sound of Nate Dogg's smooth-flowing soul man approach on Warren G's Regulate... G Funk Era. It's just another one of the many ways Intimate Connection casually laid out blueprints for the future...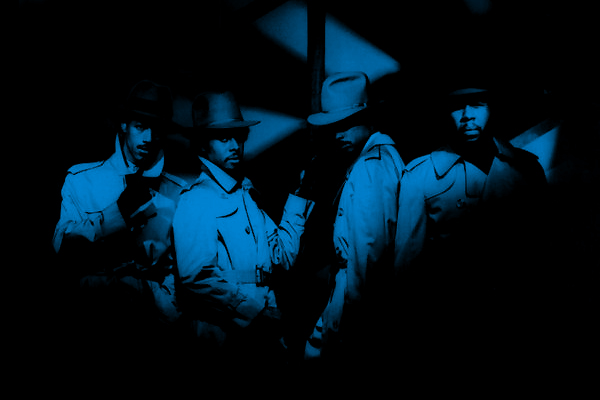 Case in point, the group's swan song Seeekret opened with the Nu Groove/Burrell Brothers-predicting jazz chords of Take Your Heart Away and closed with the taut new wave guitar attack of Call My Name. Throughout the record — which was to be their last — the group also managed to pick up on pre-echoes of swingbeat in their tightly-arranged group-chant vocals and certain shades of techno in the textures and rhythm. Seeing as Seeekret hit the shelves in 1985 and both forms would ultimately ring in the 90s, it was a fitting way for this band of forward-thinking renegades to bow out on top and in fine style.
It's not often that I recommend a greatest hits-style round up, but The Very Best Of Kleeer is truly something special. I remember back when this came out, in the spring of '98, against a backdrop of afternoon Atari 2600 sessions (more on this next month), the reign of Timbaland/Missy and Moodymann's unstoppable ascent. In short, it was a revelation.
Housed in an appropriately luxurious sleeve and offering a thorough single-disc overview of the band's career laid out in chronological order, the compilation even manages to feature most of the highlights discussed today. Truth be told, it's a bit of a rush hearing it all in one place. If you're at all interested in the paths of intersection between g-funk, machine soul and the post-disco dancefloor, then it belongs in your collection. Utterly indispensable.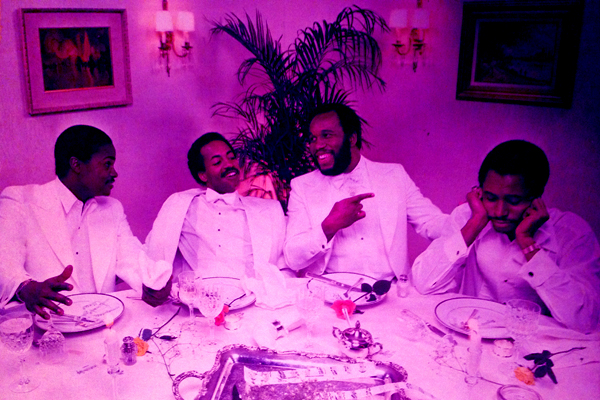 Upon further reflection, the reason Kleeer mean so much to me — beyond their striking consistency with penning a killer tune — is the way their music seems to split the difference between predicting techno and the nexus of g-funk/r&b. Machine soul, to coin a phrase. It's tempting to imagine the group doing their thing in the early eighties as only they could, rewiring their funk up to the machines and spitting out vector grooves across the globe's post-disco dancefloors.
They're precisely the sort of group you'd need to invent if they'd never existed. One can almost imagine an alternate dimension where they'd stayed The Jam Band and sunk into obscurity, leaving a void to be filled in hindsight by someone connecting the dots between Heatwave, Prince and The Neptunes and picking up the pieces. You can almost hear them say If only there had been a band like that...
Thank goodness that there was... in this dimension, we got the real thing.
Footnotes

1.

Interestingly, a later incarnation of The Universal Robot Band (with Leroy Burgess and Patrick Adams in the fold) was responsible for the post-disco staple Barely Breaking Even.

2.

Featuring Eddie Martinez — also known as the man behind the awesome metallic riffage on Run-DMC's Rock Box —  tearing it up on guitar.

3.

Interestingly, this remarkably stripped-down track was later reworked by none other than SA-RA themselves for the Atlantiquity compilation, which featured a brace of electronic musicians re-imagining selections from the rich back catalog of Atlantic Records.

The SA-RA Remix of Tonight (featuring The SA-RA All Stars & Me'Shell NdegéOcello) found them playing against type and pulling out all the stops, turning in a big room version of the original's minimalist Kraftwerk-meets-Funkadelic groove. You see, the original already sounded like SA-RA... so they really had no choice.