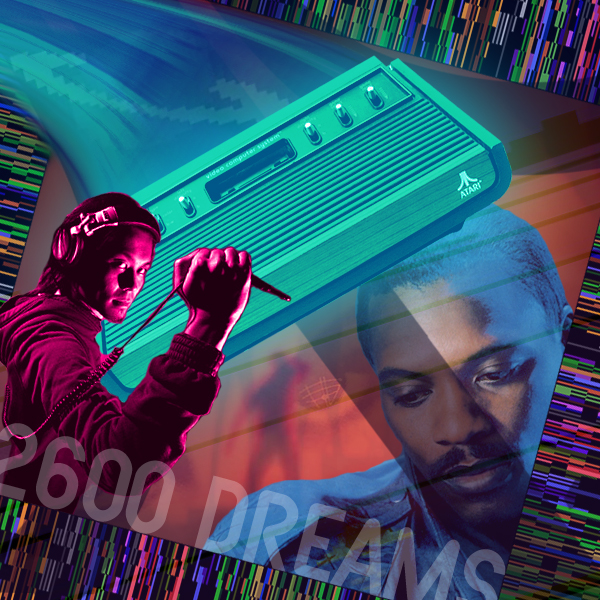 Remember when summer vacation would stretch deep into the heart of August, those long, hot days when steam would rise from the asphalt and intermix with the urban haze? One summer in particular stands out, the summer of '95 to be exact, when for a few weeks my brother and I sanded and refinished my uncle's deck out in the blazing Santee heat. The sun burned deep like a cigarette in the sky as we toiled below, with tunes like Skee-Lo's I Wish and Masta Ace Incorporated's Born To Roll coming through on the radio waves, their sun-glazed ambience syncing perfectly with those delirious days of labor.
Like Jodeci once said, Success is not hard to find.
I wound up spending some of my greenbacks on an Atari 2600 that I bought out in Alpine from a gentleman a few years my senior. This was of course ancient technology by then, but I was a notorious fiend for the 8-bit vibes of the vintage arcades of Tron and my own distant memories. I remember hooking it all up when I got home (after being stuck for hours in rush hour traffic), and the graphics and controls were even more rudimentary than I'd imagined (I'd previously only been familiar with its more elegant antecedent, the Atari 5200). Still, I was eventually quite taken with the stunning, vivid imagery that would sometimes take flight.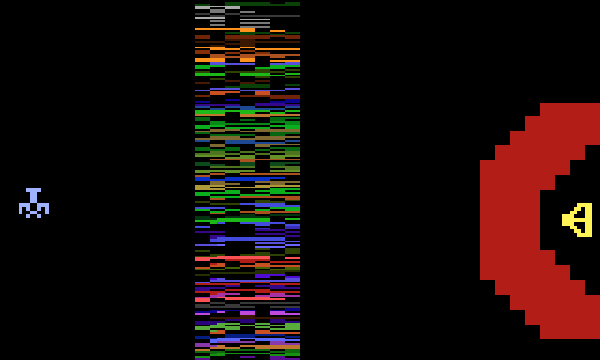 Colorful sprites would hang like hieroglyphs in stark relief against rolling vectors and gradient skies, landscapes unfurling as analogue sound effects pulsed from within. Notably, almost none of these games had music — just the warm hum of analogue arcade sonix — which freed you up to play whatever you wished. The sounds of Kleeer's Tonight and China Crisis' Seven Sports For All could mix freely with the sights and sounds of the game grid and the swirling summer heat in a heady cocktail of Indian summer proto-psychedelia.
Cassette tapes spooled out the sounds of new wave and electro boogie, tunes like Adam Ant's Beautiful Dream and Mtume's Juicy Fruit blurring out into the horizon as occasional atmospheric interludes like the spaced-out ambient bliss of Jean Walks In Freshfields would stretch out into infinity. I remember wishing there were whole albums that sounded like this (fast forward a few years to the discovery of Brian Eno's Apollo: Atmospheres & Soundtracks, Steve Hillage's Rainbow Dome Musick and Ashra's New Age Of Earth and a kid's sorted... ask and you shall receive).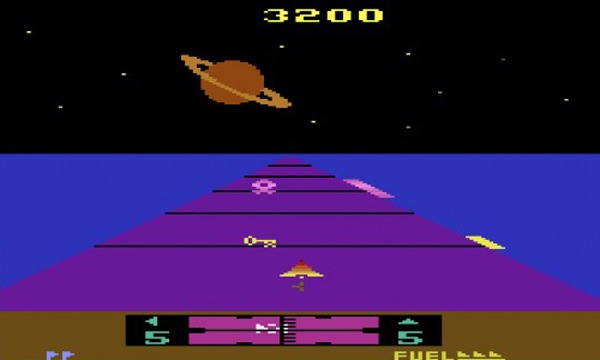 Aside from rugged versions of obvious classics like Centipede and Joust, a firm favorite was Solaris. This interstellar shooter pushed the machine to its absolute limit, centering around a pyramidical starship that moved over the face of various planets surface. Oftentimes throwing strobe-like visual effects and pink noise into the mix as the game swung into overdrive, moving at an evermore brisk pace (in classic arcade style) as you dodged asteroids and did battle with alien spacecraft.
Like Dr. Octagon once said, Polygons fighting pentagons.
In retrospect, I recognize that I was trying to recreate the atmosphere of Dâm-Funk's Toeachizown, those rolling waves of computer blue g-funk, before they'd even happened. The record would have been perfect in that setting, back in the day. See also Model 500's Deep Space and JT The Bigga Figga's Dwellin' In Tha Labb, two records that we did have in 1995. As I've said many times before, Kleeer's Tonight and Mtume's The After 6 Mix Juicy Fruit Part II are the square root of these shades of digital funk.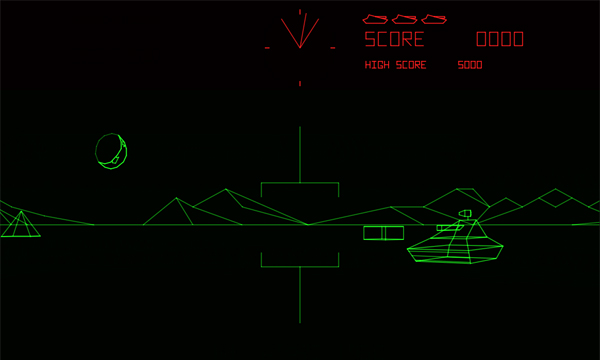 Picture a game like Battlezone, its vector landscapes closing in all around you, as the soundsystem pumps out rivers of synth flowing across drum machine rhythms. Records like Ken Ishii's Echo Exit, Freaky Chakra's Blacklight Fantasy or Alexander O'Neal's self-titled debut shimmer in the moonlight, gliding across the spaces between the spaces shading out that neon architecture of the grid, elegant and austere and surreal. Keni Stevens' Night Moves Ultra-Sensual Mix captures the mood in half-lit neon, born under a rhythmic moon.
Like Symbols & Instruments, it's all shorthand for the realm of the imagination: Tales From The Mental Plane. If wherever you find yourself isn't where you want to be, then move your mind and the rest will follow. You gather the materials you need to build your starship and then you build it. Everything else is the waves lapping at the shore: a result. All those years ago, it was the unlikely combination of a boom box and a 2600. Before long, it was a Tracker and the music in my mind, and then and MPC3000 and an ARP, and so on and so forth... and it turned out pretty well, all things considered. The wave rolls on, and we ride it still...