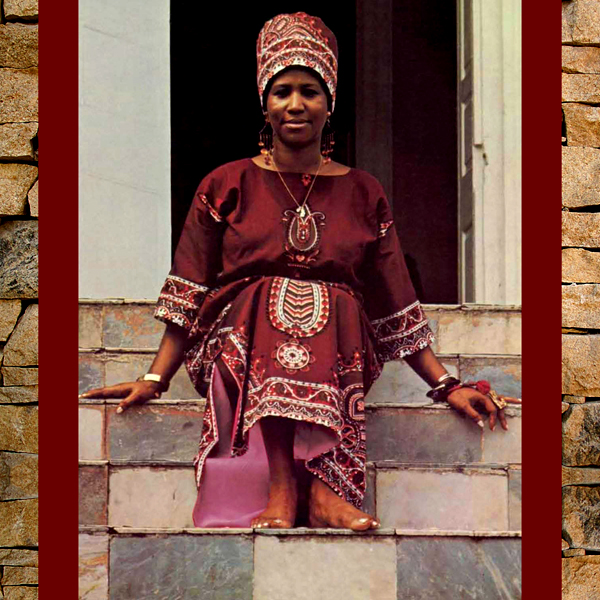 There's just no getting around Mrs. Franklin's greatness. That voice. She could pour everything she had into one sustained note and then keep right on going where most others would have to take a breather, swooping and diving from raw power to fragile beauty in but a moment, then wheeling back again to bring the house down. She had a knack for that...
The dark, low slung blues of The Thrill Is Gone From Yesterday's Kiss (with Aretha's voice weaving around that pulsing, well-deep organ figure and staggering beat) was always been my go to moment, but in truth there's far too many to count: the lush, sun-glazed soul of Day Dreaming, her graceful rocking out on Bacharach/David's I Say A Little Prayer, the insouciantly casual non-album 7" funk workout of The House That Jack Built, Get It Right's skittering electronic soul and the r&b coup of A Rose Is Still A Rose, the stunning I Never Loved A Man The Way I Love You (undoubtedly one of the key sixties soul LPs), the girl group splendor of Don't Play That Song... and on and on and on.
Take a look at UR's The Turning Point double pack, where you'll find her honored alongside figures like James Brown, Hendrix, Kraftwerk and Muhammad Ali within the context of that crew's arcing hi-tek funk. Her influence spread far and wide, but its within the grooves of her records where the magic still crackles. I can still remember the day I picked up Spirit In The Dark and Young, Gifted And Black. Hearing them for the first time was a revelation, opening up vast possibilities stretching far and wide as the deep blue sky.
From Memphis to Detroit, in sound and spirit, Aretha Franklin was quite simply the definition of soul...
Baby, baby, baby, this is just to say
How much I'm gonna miss you.
But believe, while I'm away
That I didn't mean to hurt you.
Don't you know that I'd rather hurt myself?
...I'd hurt myself, I'd hurt myself...
Baby, baby, baby, baby, think of me sometimes
Because if loving you was so wrong, then I'm guilty of this crime.
...Guilty, I'm guilty, I'm guilty...
I'm bewildered, I'm lonely, and I'm loveless,
Without you to hold my hand (Reach out for me, boy)
If you'd just understand (Reach out to me, right now).
Those that we love, we foolishly make cry,
Then sometimes feel it's best to say goodbye, goodbye.
But what's inside can't be denied.
The power, the power of love is my only guide.
Baby, baby, baby, baby, baby...
This is just to say,
Just how much I'm really gonna miss you.
| | |
| --- | --- |
| | Franklin, Aretha. Baby, Baby, Baby. I Never Loved A Man The Way I Love You. Franklin, Aretha. Atlantic, 1967. Vinyl. |