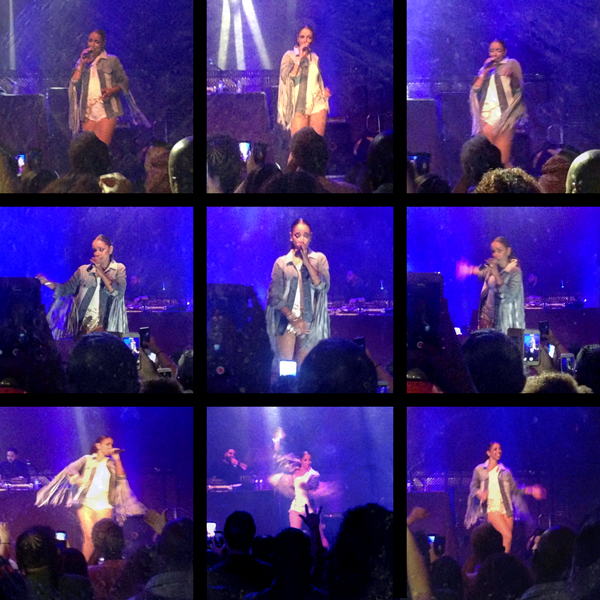 These are just a few scenes from Mýa's concert last Thursday, an evening of contemporary r&b music. I'm on record about the machine soul genius of It's All About Me, with its space capsule Art Of Noise loops and that atmospheric bridge in lunar orbit (a SA-RA-before-SA-RA moment), and Moodring remains a classic from the peak era of the form, so it was a treat to catch her live at the Music Box backed by current producer MyGuyMars and DJ Klash.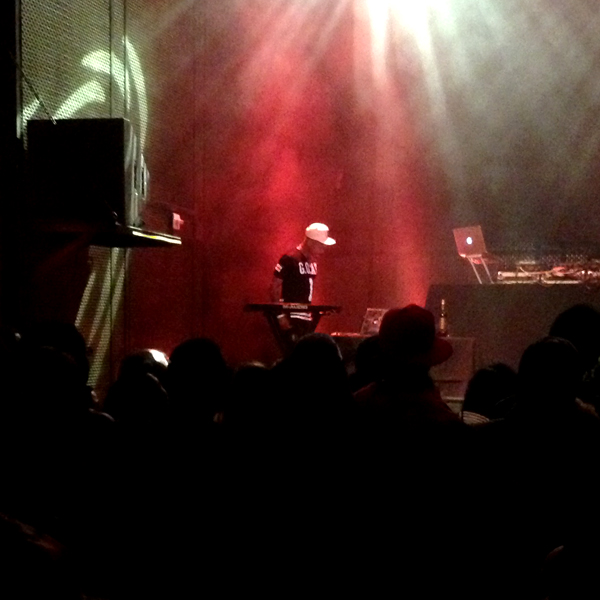 The show had the feel of an old-time soul revue, with the trio working through Mýa's songbook as an arcing medley stretching across the length of the evening. Firm favorites like Movin' On,1 Case Of The Ex and Fallen rubbed shoulders with new material like Simple Things and The Fall. She even opened with a cover of Sade's No Ordinary Love,2 which makes perfect sense in the context of ambient dreamscapes like It's All About Me (which — thankfully — she also managed to touch upon as well).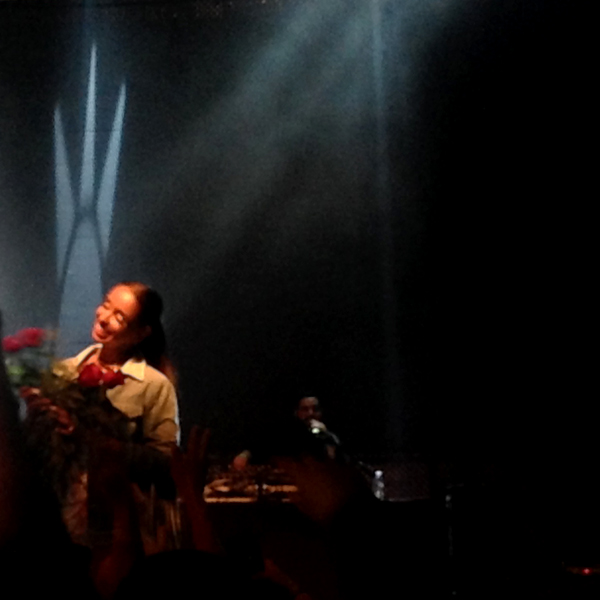 There was also a preview of a new track sounding like slow-motion trance music that — strangely enough — reminded me of certain tunes from DJ Bongz' South African house mixes like No Retreat. No Surrender. Mýa also had plenty of chances to showcase her dance moves and even spit some bars on Unbreakable. At one point, she handed out roses to people in the audience and distributed glasses of wine(!) to the front row while the new Terry Hunter Circle Club Mix of Circle Of Life3 played over the P.A.
From what I've heard so far, the new record T.K.O. (which was produced by MyGuyMars) sounds awfully intriguing. After some searching, it appears that the CD can be procured from her website.4 With her own Planet 9 Records set up, and even the general feel of the site (which isn't a million miles removed from that of Mahogani Music),5 it's rather evocative of an independent modern soul, city lights endeavor.
R&B's girl-next-door still going strong, twenty years on...
Footnotes

1.

When she reached the lyric you know I wear a size 4, she quipped It ain't a 4 no more!

2.

Apparently, Sade is listed among Mýa's key influences. Funny enough, just the other day I was commenting that It's All About Me had the feel of a Sade song. Plus, Sade's Surrender Your Love just featured as July's record of the month). Sometimes these things just come together...

3.

The single also features remixes from Mike Dunn (Chicago bizzness in full effect).

4.

Mýa. Mýa, Planet 9, 1998. http://www.myamya.com/. Accessed 5 Aug. 2018.

5.

Mahogani Music. Mahogani Music, 2004. http://www.mahoganimusic.com/. Accessed 5 Aug. 2018.