With this, Love's fourth album, we move deeper still into the canyon. In fact, this was actually the very last record to be cut from the original Canyon 25, not on the basis of quality but because it exists just that little bit too far inside acid rock territory to fit in with the down-home 25. Still, even if it does exist just outside the boundaries of what constitutes canyon proper, it truly is a phenomenal, unique record, more than worthy of our attention in the context of this excursion.
It also works as a perfect transition into the final chapter of the Two Weeks In The Canyon saga: what will be a sort of mirror image 25, a selection of records from the other side of the canyon. That feature should be appearing here sometime later next week, so stay tuned. In the meantime, let us dig into this particular Love story and see where it takes us...
Led by the late great psychedelic visionary Arthur Lee, Love started out as one of the original folk rock combos (alongside fellow Angelenos The Byrds), turning in their self-titled debut in early 1966 (right in between The Byrds' Turn! Turn! Turn! and Fifth Dimension). It was a solid, garage-tinged record that nevertheless found the band still heavily indebted to their influences, most obviously The Byrds first and foremost but also British invasion bands like The Animals and The Who.
The band's chief songwriters — Lee and Bryan MacLean — were still finding their respective voices at this point, relying more heavily on cover versions — songs like Hey Joe (by folk singer Billy Roberts) and Bacharach/David's My Little Red Book — than they ever would again. It wasn't until the following year, on their sophomore album Da Capo, that the band began to carve out territory that was truly their own... and it turned out to be a world that no one else in rock had yet dreamed of.
Da Capo features another shot of the band in front of that same stone structure found on their debut (taken in the gardens of their communal home, which they dubbed The Castle), but its sound was a quantum leap from everything they'd done up to that point. Perhaps most notorious for the psychotic slab of garage punk called Seven & Seven Is, an excursion into warped surf rock (spiked with the distinct flavor of Ravel's Bolero) that would later appear on the epochal Nuggets box set. To this day, it remains one of the most extreme examples of sixties punk.
However, the real shape of things to come was to be found in the intricate arrangements of songs like Orange Skies (written by MacLean, it's the one song not credited Lee) and ¡Que Vida!. Replete with swirling organs, flutes and the distinct colorings of baroque pop, they found the band using the studio to their full advantage in creating songs with unique colorings firmly outside the bounds of straight ahead rock 'n roll. This was an approach that would of course come to full fruition later that year...
Released a mere nine months after Da Capo, Forever Changes — often considered one of the finest albums of all time — is the record that really put them in the history books. At this point, the band developed a mastery of incorporating orchestral elements like strings and brass into the very fabric of their (by this point) extremely distinctive folk rock style. Tunes like A House Is Not A Motel sound like the blueprint for all the best indie rock about twenty years before the fact, haunted by the definitive guitar sound that Johnny Echols conjures up on his six-string.
Nimble, breakbeat-propelled excursions like Alone Again Or and Maybe The People Would Be The Times Or Between Clark And Hilldale are graceful in a way seldom heard in rock up to that point, cementing the record's status as a deservedly acknowledged classic. Without giving too much away, its boundless reach into regions beyond the typical folk rock and country forms will inform the next and final chapter of the whole canyon saga, where we dive into the more jazz and orchestral-inflected waters on the other side of L.A. — with routes stretching into jazz, psychedelia, hard rock and beyond — of which Forever Changes arguably stands at the apex.
---
And yet, after the record's release, the band ultimately parted ways. The reasons were many, including substance abuse problems within the band and friction between Arthur Lee and Bryan MacLean (who was frustrated at not having more of his songs on the record). Forever Changes was also much more successful a record in the U.K. than it ever was in the States, where it was destined to gradually attain its status as a lost classic over time. Ultimately, MacLean left the group and Lee, discontent, dismissed the rest of the band. After recording a masterpiece, Lee found himself in the wilderness and in need of a new crew to run with.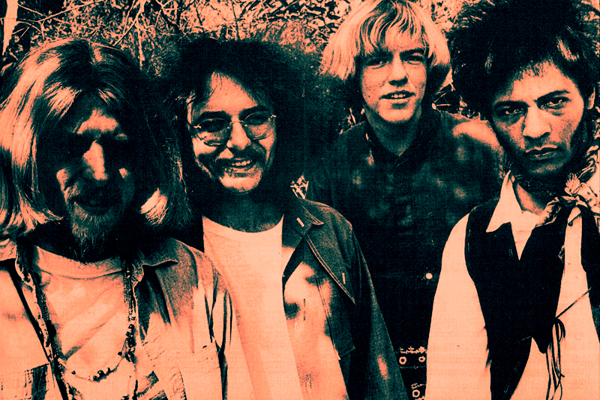 It was at this point that he formed a completely new band, rounded out by Jay Donnellan on guitar, Frank Fayad on bass and George Suranovich on drums. Love MK. II got down to business in a converted L.A. warehouse, cutting three LPs worth of sun-baked high desert rock 'n roll in a series of marathon sessions. Four Sail was the first album culled from those sessions, and the band's final with Elektra (the remainder of the recordings would appear on the double-LP Out Here, released by Blue Thumb).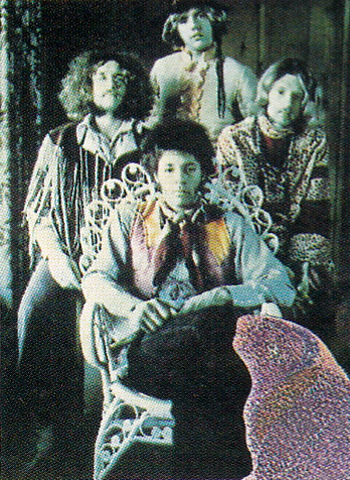 Starting from the cover photo and its iconic western imagery, which perfectly matches the acid country sounds found within, this record finds the newly minted Love operating as a looser and more free-wheeling outfit than Lee's previous band. His new circle of musicians also tended towards a harder, more blues-based approach, and he wisely met them halfway. Lee described writing songs around the new band, giving individual members space to express themselves musically, accounting for the change in direction toward a harder, more down-to-earth sound.
The band's liquid interplay defines the record, their turn-on-a-dime rhythmic theatrics kicking up a ramshackle glory with all the makings of a great cowboy movie. This is what you always wanted The Grateful Dead to sound like. Still, there's a lot of ground covered on Four Sail. Despite the swaggering bluster to this record's more turbulent theatrics, there's nevertheless some quietly intimate corners it manages to spend a considerable amount of time in. In short, it's a tour de force, and one certainly that deserves a second look here at Parallax Moves...
The record opens with the sort of trademark cyclical folk rock strum that one has grown to expect from Love, sounding like a dead ringer for what would one day be called alternative. Then, Jay Donnellan's acid-tinged guitar line rises on the crest of a machine gun rhythm from George Suranovich, heralding the record's masterful melding of musical forms with the blistering August. This is a place where country and folk, hard rock, sunshine pop and jazz all mix with wild abandon.
After slipping into a gently tumbling verse from Arthur Lee — his bittersweet paean to the month of August itself — the acid motif returns, serving as a wordless chorus as the guitars spar with scattershot snare riddims. At the tune's midpoint, it all drops back into that cyclical guitar pattern once again before collapsing into a violent eruption of Donnellan's acid guitar pyrotechnics through the tectonic plates of the track's rolling folk and country stylings, unveiling the new band's more hard-edged attack in full force. Indeed, Donnellan's guitars define this record.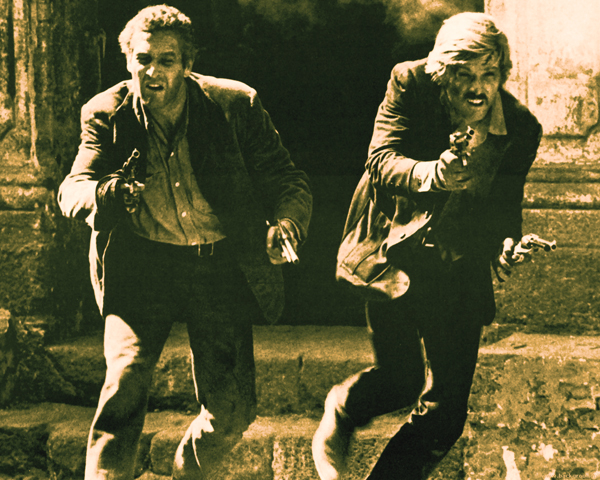 It's all gloriously cinematic, you can practically see the dust being kicked up by the horses as the gang rides into town. This is every kid's cowboy movie fantasies writ large in sonic form. There's a controlled fury to the band's blasts of noise that keys into the sort of abstract blues that bands like the Groundhogs had just begun to explore, the band trading their liquid mercury lines with near-telepathic interplay. When everything goes into overdrive at the tune's halfway mark — the band jamming furiously in a cascading pile-up of throbbing bass, crashing drums and Donnellan's acid-drenched guitars — it's like you're riding directly into a sandstorm. And then, without warning, it all ends on the same fanfare it rode in on.
Without missing a beat, the band drops into Your Friend And Mine - Neil's Song a jaunty quasi-music hall number that recalls The Lovin' Spoonful's winning sunshine folk ditties like Best Friend and Lovin' You (see also Hot Tuna and The Kinks circa Muswell Hillbillies). Even Arthur Lee's lyrics sound like they're straight out of John Sebastian's playbook:
Only you can bring back the good old days.
Let's hear it again for a long lost friend.
...
Here's a little something to relax your mind
Now that we are two of a kind, my friend.
Donnellan's guitar carves out a little good time, country-inflected guitar line that runs through the entirety of the tune, occasionally creeping into the foreground for a playful kind of solo. The whole thing so brilliantly casual, tossed off even, making it a lovely playpen for Lee's vocals to wander after the blistering intensity of August.
It's not until the third song that we get something like the prototypical Love song. Sounding like a dead ringer for the original band's peak-era sound, I'm With You would have fit right in there on Forever Changes. It directly mirrors the quickstep approach of such prime material as Maybe The People Would Be The Times Or Between Clark And Hilldale and A House Is Not A Motel, albeit with the overcast, baroque stylings of Forever Changes replaced with a sun-glazed blurriness.
Truly, it seems like no one else can pull this sort of thing off. Nimbly perched breakbeats carry the song's soaring trajectory as guitars seem to twist and turn on eight different planes, cymbals splashing up against the chorus like little waves as Lee recreates the horn section of Forever Changes himself with a wordless ba ba ba, ba ba-ba ba vocal. Simply sublime. It's worth noting one thing that isn't mentioned enough when discussing this band: Lee's vocals, which effortlessly veer between sweet falsetto, rich croon and mountain man roar (often in the space of a single song), and are some of the finest to be found in rock music.
Good Times creeps in out of nowhere on a jazzy shuffle, not unlike the one found in Simon And Garfunkel's Somewhere They Can't Find Me, albeit swinging a good deal harder. The guitars seem submerged in the mix before getting overdriven through a wah-wah pedal in the chorus, warping the entire groove and driving up the tension before rising into another one of Donnellan's linchpin solos. Nevertheless, Lee's vocals, switching as they do between the gentle grace of the smooth, cool cat verses and ragged rock 'n roll chorus (and back again), are the true star of the show.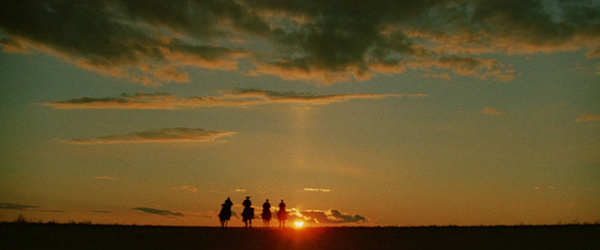 Opening with a ringing guitar fanfare underpinned by more of those trademark Suranovich rolling drums, Singing Cowboy seems to kick up a dust cloud with its galloping beat riding roughshod over Four Sail's halfway mark. This tune in particular really cements the record's unique feel, along with my idea of it as that rare thing: an acid country record, utterly distinctive and worthy of praise in its own right (and not just a footnote to Forever Changes). Lee's lyrics seem to bear this out:
Singing cowboy
It's do or die, boy.
Say goodbye, don't you cry
Look out kid, I'm coming after you.
Iconic words that brilliantly match the sonic imagery conjured up by the band, bringing to mind some unprecedented fusion of Ennio Morricone and Gordon Lightfoot. The bridge is classic Love, featuring a descending three-stab guitar riff that on second return explodes into another burnt bronze Donnellan solo. This leads naturally into the track's protracted denouement (which incidentally takes up the second half of its five minute running length) throughout which Lee keeps chanting coming through to you and gotta keep on rolling on as Frank Fayad's massive churning bassline takes center stage.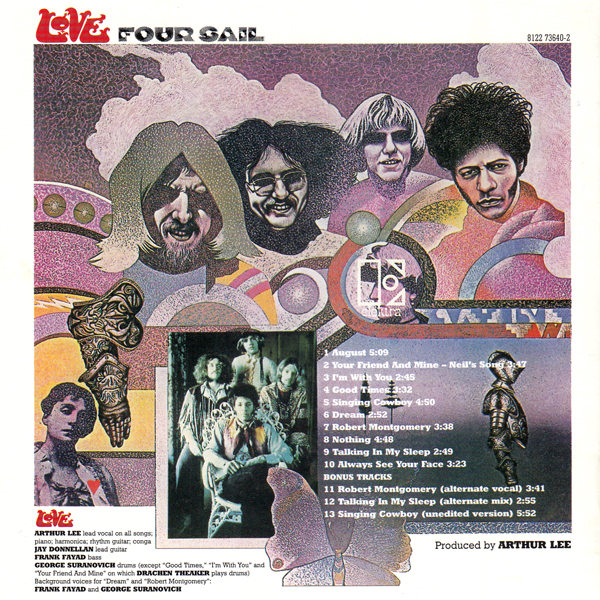 Side two opens with Dream, a listless take on the more whimsical corners of Love's sound. Lee confesses I just woke up from a dream and the band perfectly captures that bleary-eyed dislocation of waking up in a place you don't remember being. One's reminded of the moping, exhausted feeling of The Beatles' I'm So Tired, rendered here with the benefit of a killer proto-hip hop be bop drum break. Donnellan drops another one of his secret weapon guitar solos, this one a likkle bit contemplative and searching (and seemingly copied in part by Oasis on Champagne Supernova!). The band seems to gather its last bit of energy to go into cowboy fanfare mode again for the dismount, before collapsing completely.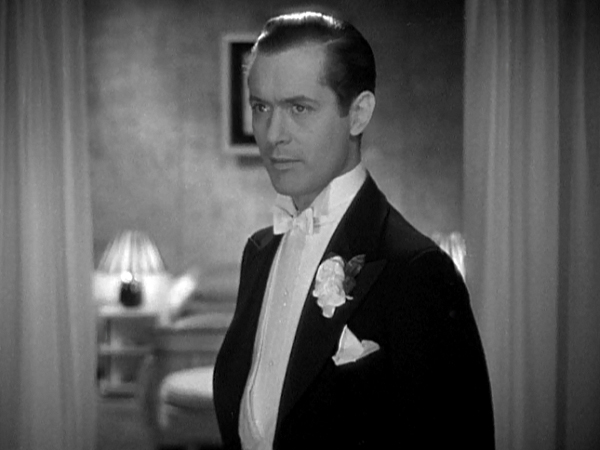 Surely spelling doom on the horizon, Robert Montgomery — the other big rocker here — opens with a razor blade guitar riff before Donnellan weaves his wrought iron lines across a twisted foundation of tortured bass and cymbal-splashing drums. This song isn't actually about the actor, but an autobiographical account of Lee returning to his old neighborhood to find that all the people that used to laugh at his proto-hippie style had by then jumped on the bandwagon. Sounding like he's clawing his way out from another bad dream, Lee unfurls a tale of lonely dislocation:
Robert Montgomery lived on the good side of town.
He went down to the people that he used to know, but they had changed
And though they looked different they still were the same...
It's like one of Ray Davies character studies rendered with shades of the apocalypse. Every note played, every drum crash, every stinging guitar line, seems to close in around Lee's soaring falsetto, matching his every move in a staggering dance of doom. Perhaps unsurprisingly at this point, the track becomes a launching pad for some spiraling guitar work from Donnellan, but dark horse Frank Fayad rides in with some killer licks of his own, scrawled out in molten script at the rumbling low end.
The searching Nothing is something like the mirror image of Dream, only the cyclical folk tension of its verses find sweet release in the soaring chorus, a constellation of glistening stardust guitar and fathoms deep bass underpinned by crashing drums breaking out in a nimble display of gentle fury. Once again, Suranovich anchors the tune with his expertly splashy drumming, as he has consistently throughout the record (with the exception of tracks two through four, which are handled more tautly and controlled by The Crazy World Of Arthur Brown's Drachen Theaker).
Perhaps appropriately for a song called Nothing, there's a zen-like calm to the proceedings that seem to roll in and out with the tide. I often flash on Skip Spence's album closing Grey/Afro, with which it shares the same sense of stargazing shapes caught in a frieze of eternity while expanding rhythms drift in and out of focus. Whoa! It's all quite cosmic, and a secret ancestor to the sizzling post rock of Main, Flying Saucer Attack and Disco Inferno.
While we're on the subject of Skip Spence, Four Sail's penultimate track Talking In My Sleep comes on like a slightly more upbeat take on the cowboy songs found on Oar. What might at first seem like a boneyard throwaway adds a key bit of levity to the record's heavy home stretch (just as Neil's Song had to side one), with Lee modulating his vocals down an octave in humorous fashion and then back up to a falsetto over the tune's gently chugging rhythm. It always cracks me up how Lee sings talking in my slee-ee-eep! Of course it all breaks off into another acid country jam carried by Donnellan's razor wire guitar a couple times before the song is through, which I suppose we'd be disappointed if it didn't!
Always See Your Face closes the record out on a third and final whimsical note, albeit with a strong bittersweet aftertaste this time. This song has always struck me as predicting the sound of Rodriguez's Cold Fact (specifically songs like Forget It and Jane S. Piddy), with the pretty sting of its uncomplicated guitar melody underpinned by the added flourish of a chamber horn arrangement. Lee's sparse lyrics quite poignant in this context:
Won't somebody please
Help me with my miseries.
Can't somebody see, yeah
What this world has done to me.
And I know I know
And I say, oh, I say
That no matter where you go,
I will always see your face.
He's echoed by Donnellan's casually unfurled guitar solo at the song's midpoint, which sounds just something you might have heard on record decades later in the mid-nineties. It's the perfect signature etched onto a weary, accepting conclusion to this record's unspoken song cycle: a tragic epilogue to this cowboy movie of the mind.
And then it's all over... or is it? As mentioned earlier, the following double-album Out Here is a sprawling collection of 17 songs cut from the same cloth (the same sessions, in fact), and it makes a welcome companion piece to this record. This same band (minus Donnellan) turned in one more record — 1970's False Start — even roping in Hendrix on guitar for one song. And yet Four Sail is the cream of the crop, the peak of Love's Indian summer and a singular work that sounds like little else around (if at all, and even then only in bits and pieces).
I'll even go so far as to contend that it bests much of the San Francisco scene at its own game. I mean, I'll love them till the day I die, but Jefferson Airplane never made an LP this front-to-back consistent, this sharply focused. It plays like a brilliant short story, a no-nonsense filmic excursion that nevertheless manages to stay true to the band's garage punk roots (especially since, in essence, it was recorded in a garage!). One could read it as a precursor to something like Pavement's Crooked Rain, Crooked Rain, with its ramshackle widescreen epics, even as it makes undeniable future moves that call to mind The Mighty Groundhogs.
Then there's that undeniable sense of gravity found in the entirety of this record, an unforced sense of portent and mystery that manages to happen naturally as it unfolds. One can see why Jim Morrison had been an avowed fan of the group, dating all the way back to their early years. In fact, Four Sail even predicts The Doors dusty back to the roots blues rock moves on Morrison Hotel and L.A. Woman by a whole year. Coincidence? I wonder...
---
At any rate, this is a crucial record down at the Parallax Room for similar reasons. On Four Sail, Love strike a perfect balance between spontaneous jamming and mapped-out arrangement, never getting bogged down in interminable solos even as they remain thoroughly unpredictable throughout. In a year like 1969 (the year of Woodstock, after all), that's no mean feat. And in the context of the canyon, it serves as the perfect segue between Laurel Canyon proper and where we'll be going next...