Once I posted the final cut of the Geology 35 last week, I began to have a nagging suspicion that I'd forgotten something. An unintentional omission, perhaps. It was there hanging in the back of my mind, gradually coalescing into a vague outline, seeming to be something at the David Axelrod/Fifty Foot Hose end of the spectrum. And then it hits me, Monday afternoon: I hadn't made an omission... I made the omission.
The omission was this little record, Cosmic Sounds, credited to a group called The Zodiac. Standing at the axis of The Byrds' Fifth Dimension, David Axelrod's Song Of Innocence and The Doors' self-titled debut, its emblematic of the entire L.A. beatnik trip melting into the long tail of psychedelia. It's the post-jazz slipstream of folk art's molten ore and studio-brewed sonic honey seeping down the cracks in the canyon, animating pictographs on the sandstone walls as they spring to life, dancing to the rhythms in stark relief against the night sky. Just check that sleeve art!
Fortunately, it's not too late to slip it in as November's Tile Of The Month, an appropriate climax to a simple two weeks in the canyon that transformed into an extended expedition downwards into canyon geology. So consider this an ornate and baroquely executed exclamation point to the whole affair, a Coda in the true Led Zeppelin sense of the word, illustrating the sacred geometry of this sprawling landscape and driving the point home.
---
Cosmic Sounds was initially envisioned by none other than Elektra head honcho Jac Holzman, inspired by the possibilities opened up by The Doors' self-titled debut. Songs like Light My Fire, The Crystal Ship and The End were a heady brew of visionary composition (at the nexus of post-jazz, rock and moody pop), extended (but tightly-reigned) jamming, smoldering atmosphere (props to Paul Rothchild) and Jim Morrison's portentous beatnik delivery. The band seemed to conjure up these great, writhing grooves that would twist and turn like moonlit shadows in the darkness, sounding utterly unique in the process — like nothing else before or since.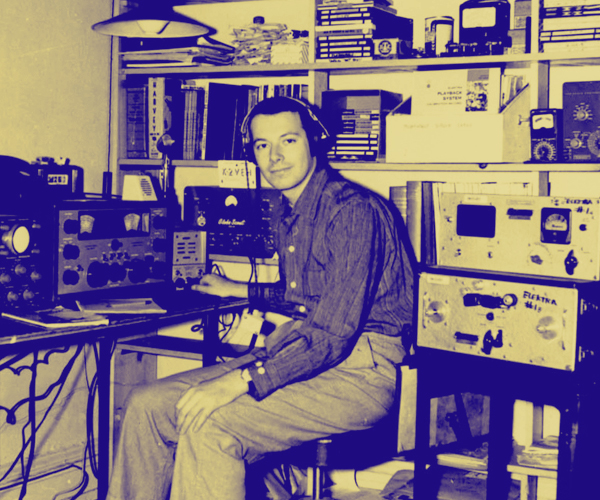 Holzman envisioned an experimental rock record that dove headfirst into the cresting sound of psychedelia, feathering in spoken word poetry and the newly unveiled sounds of the Moog synthesizer. On one hand, this could be flagged by more cynical minds as an attempt to cash in on a craze, particularly in light of Holzman's subsequent signing of bands like Clear Light, with their unavoidable similarities to the sound of Mr. Morrison's gang.
However, I'd argue that in addition to being a savvy businessman, Holzman was also a dreamer. One need look no further than projects like the Paxton Ranch endeavor, with Holzman willing to shell out $50,000 for a songwriter's retreat in hopes of conjuring up a rootsy Band-like atmosphere,1 or his taking a chance on synthesizers before there was even a market with records like Beaver & Krause's The Nonesuch Guide To Electronic Music.
Or for that matter, setting up Nonesuch Records in the first place, first as an outlet for budget classical releases aimed at the youth market, and then a home for experimental (and often synth-fueled) works to make inroads with the public. There was even the Nonesuch Explorer Series, devoted to bringing recordings of music from around the world to ears that otherwise wouldn't encounter them. Passion projects the lot of them, these were all chances taken in the name of adventure.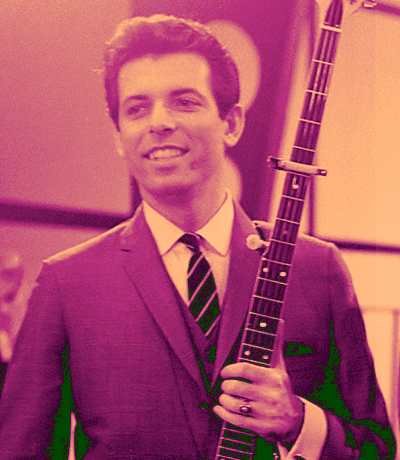 Holzman approached producer Alex Hassilev (who also played with folk trio The Limeliters) with the initial idea for the project, who began to assemble a crew to make Jac Holzman's vision a reality. His first recruit was songwriter and arranger Mort Garson, who'd written Our Day Will Come for Ruby & The Romantics2 and handled arrangements for some mid-sixties Esther Phillips sessions. The two began rooting around for a concept and eventually settled on a song cycle inspired by the twelve signs of the zodiac. Garson penned a suite of material that would turn out to be the perfect vehicle for Holzman's grand visions, and then set about gathering a motley crew of musicians to realize them.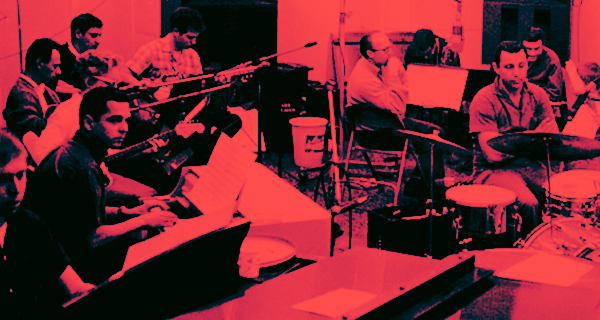 The nucleus of the group would be three musicians from The Wrecking Crew: pianist Mike Melvoin (father of Wendy Melvoin of Wendy & Lisa fame) and the crack rhythm section of bassist Carol Kaye and drummer Hal Blaine. The Wrecking Crew were an extended group of studio musicians who had played on scores of L.A. recordings sessions, including The Byrds' Mr. Tambourine Man and The Beach Boys' Pet Sounds (you know, minor records like that). Vibes man Emil Richards would handle percussion, while Bud Shank — who'd played the famous flute solo in California Dreamin' — would provide his trademark flourishes to the proceedings.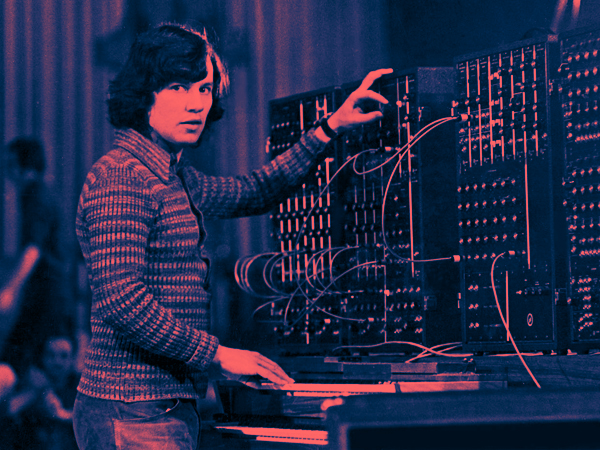 The hidden x-factor of The Zodiac was to be Paul Beaver, who was still in the process of hooking up with partner in crime Bernie Krause (the synth duo met during this record's gestation). An early adopter of the Moog synthesizer (perhaps the early adopter), he was to provide synths and electronic treatments in post-production, further bolstering the otherworldly atmosphere of the proceedings. Consequently, Cosmic Sounds is the first appearance of the Moog synthesizer on a rock record.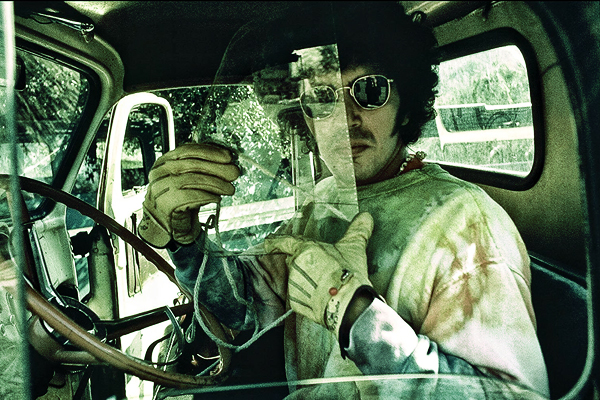 Rounding out this ad hoc psychedelic proposition was the Persian minstrel of Barham Boulevard,3 Cyrus Faryar. He'd serve as narrator, tour guide for the group's extended voyages, reciting the accompanying poetry (written by Jacques Wilson) in beatnik spoken-word style. Sounding something like a distant relative to both Jim Morrison and Eden Ahbez (the original don), he'd anchor the band's psychedelic meanderings to the hard concept outlined by Mort Garson.
As mentioned before, The Zodiac's Cosmic Sounds was — appropriately enough — inspired by the zodiac itself. Garson's song cycle comprises twelve individual songs, each one devoted to one of the twelve signs of the zodiac, each one inspired and colored by the mythological traits associated with its respective sign. Its sleeve emblazoned with the legend MUST BE PLAYED IN THE DARK, this is a head elpee in the truest sense of the word, a prog rock trip before The Nice had even got around to inventing prog in the first place.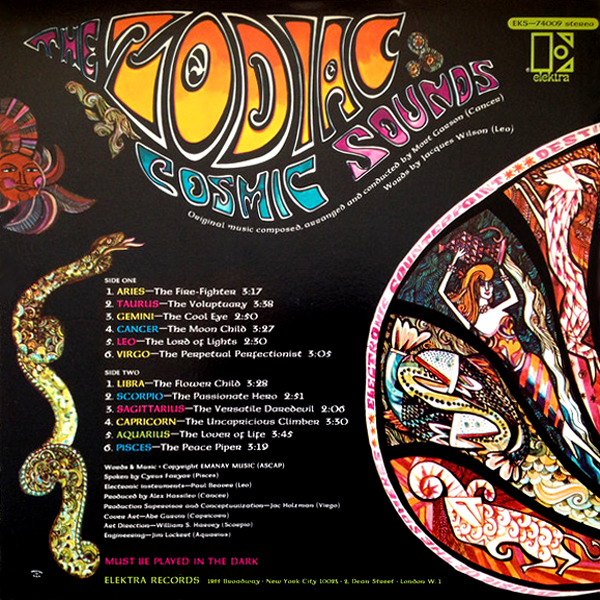 It's also an acid rock freakout to match the frenzy going on in contemporary San Francisco, albeit one with a candy-coated Technicolor sheen (like all those moments when old Disney films would suddenly jackknife into the psychedelic, this long before the dawn of psychedelia entered the popular imagination). Like the sleeve art (by Abe Gurvin and William S. Harvey), it's a tightly-executed foray into the wonderful world of the florid and surreal. It's an ornate soundtrack to the movie of your mind, and it all begins when you put the needle 'pon the record...
---
It all opens with Paul Beaver coaxing a siren song from his Moog, and Aries - The Fire Fighter launches into a cosmic rave up of sorts, beat set to overdrive and replete with spooked glass keyboards that echo 'round the soundscape and blend in terror with the synthetics in an alchemized information overload of Future Shock proportions. Then the beat drops out into a web of sitars descending from the ether. Cyrus intones, Mars, the master matchmaker, sulphurizes the sky... incendiary diamonds scorched the earth!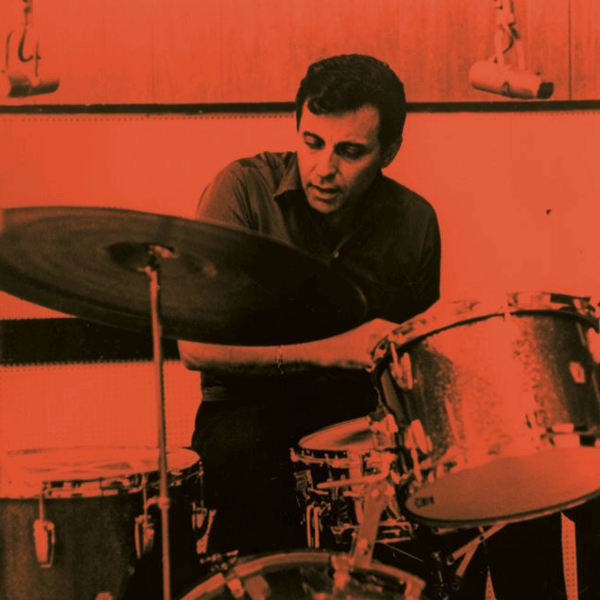 And the rush continues, beats banging once again, organs set to attack this time. Carol Kaye's phenomenal low-slung bassline propels it all forward with the selfsame shades that she'd later bring to David Axelrod's Song Of Innocence, yet the beats aren't Earl Palmer's hip hop be bop breaks but Hal Blaine's inna full-on Scooby Doo chase scene rave up stylee (who's driving this flyin' umbrella?)! And leave it to Beaver, there's those intergalactic sound effects tumbling into the mix again, before the band smash into one last rave up for the road.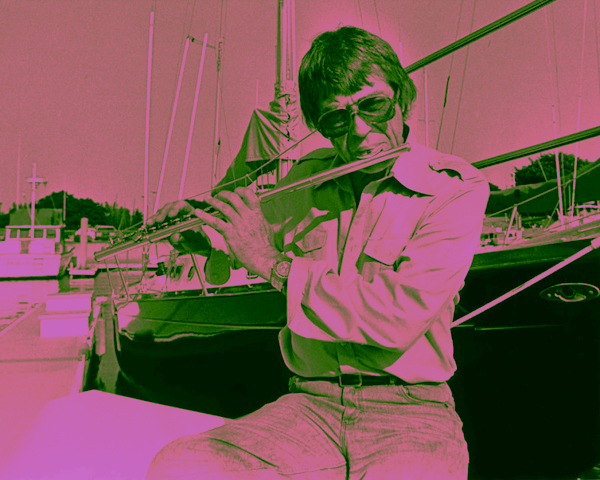 Shading into the pastoral after that opening onslaught, Taurus - The Voluptuary opens on a gently grinding bass figure before the flutes of Bud Shank enter the fray. His flutes a constant, haunting presence running right through the record from here on out. Spooked organs crash the party for but a moment, and Cyrus announces Taurus: broad-shouldered bearer of hope! At this point, we're comfortably in downbeat mode and a damn sight closer to David Axelrod territory, albeit with a handful of freaky touches thrown in for good measure. That spooked organ refrain is still hanging around there, dropping in and out of the mix like an errant thought you just can't seem to shake.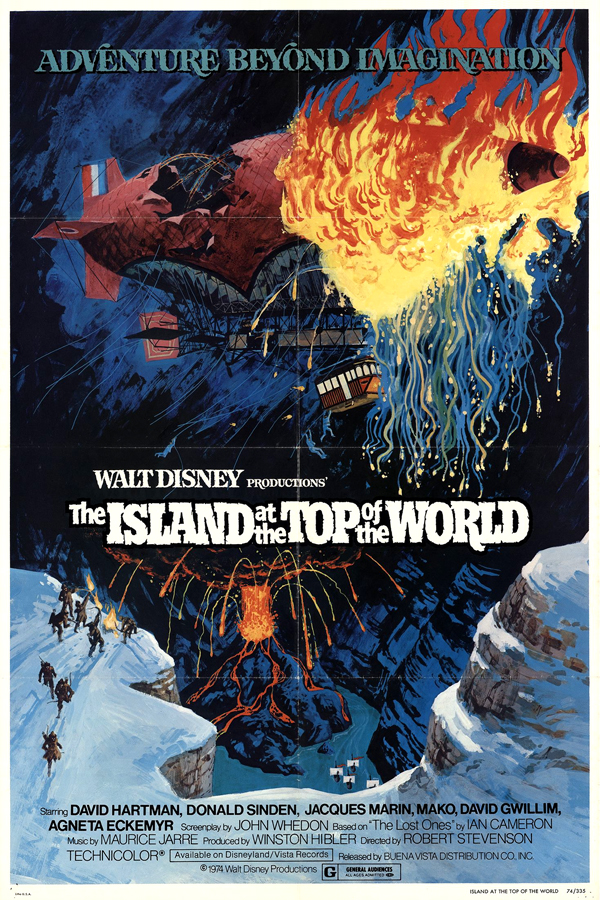 Treated harpsichords and a drone herald another razor-thin chase beat, and Gemini - The Cool Eye leaps into a gently soaring chord progression (one that seems to contain the germ of the theme from the great Island At The Top Of The World, if you can believe that!). Shades of mystery and some sword-and-sandal epic linger, before that haunting flute refrain returns on balance, leading into the breakdown whence Faryar intones, Five keen senses, five versatile fingers. Gemini! Adding up the day impatient to be done.4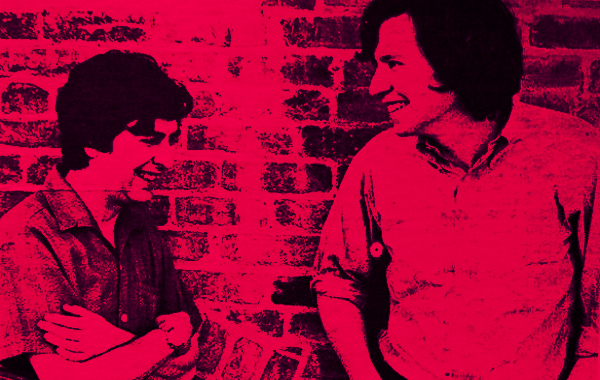 Eerie strings hang on the horizon in the unfolding of Cancer - The Moon Child's spooked intro, spaced-out treatments from Paul Beaver hover in among the tree tops. Carol Kaye's churning bassline presages another rave up, this time somewhat subdued in tempo. On one hand the most acid rock of the tracks on the record, with some tasty (uncredited) guitar licks in evidence, but on the other it veers the closest to soundtrack music (think Willy Wonka And The Chocolate Factory!) when it all explodes into a fluttering flute passage — replete withs bells! — even if it does recede back into Beaver's spooked-out atmospherics. It seems we're back where we started, tangled in a frieze of spooked strings, before a harpsichord-driven section pilots us toward the extended outro, synth baubles spilling over its entirety.
A Byrds-esque folk rock guitar figure kicks off Leo - The Lord Of Lights, before more of those mystical soundtrack progressions soar into view. Strangely enough, there's an almost proto-Numan quality to the synths, perhaps shades too of Neu! and Harmonia? Then again, maybe it's just my imagination running away with me! The rock beat kicks into a boom, boom, boom... boom, boom, boom tattoo before breaking off again. Medieval organs creep into view. It's like some mutant relative of both Fifth Dimension and Rubber Soul, that mysterious second cousin who never goes out and turns out to have been painting the Sistine Chapel on his living room ceiling all along.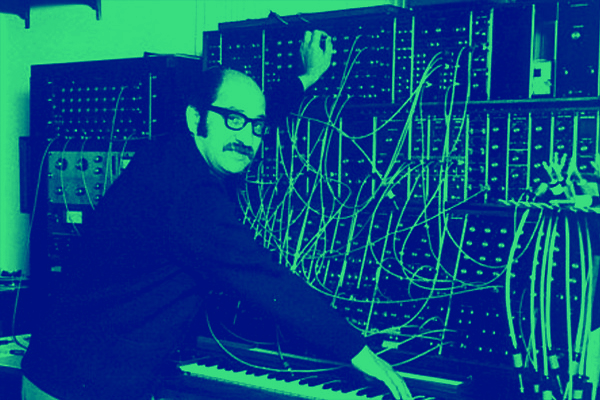 Five o'clock doesn't end the work day. Virgo's nimble watchmaker mind ticks on... Clocks tick and a cyclical guitar riff shuffles beneath another prime flute foray from Bud Shank. Then, Virgo - The Perpetual Perfectionist swoops into an ethereal string breakdown. Sitars and harpsichords duel with Beaver's treated percussion — either Buchla-derived sonix or sourced from Richards himself — and then bleeps ahoy! A circle is perfect, but the world isn't round... Virgo can prove it!5
Needless to say the complexity of Garson's score is a constant treat throughout, with these idiosyncratic tunes sweeping and swerving with frequent surprises and left turns. Notably, Garson would go on to blaze a trail in early electronica alongside Beaver & Krause, with records like Lucifer's Black Mass and The Wozard Of Iz: An Electronic Odyssey.6 He even later masterminded a series of albums as Signs Of The Zodiac for A&M, comprised twelve records — each devoted to a different astrological sign — all released within the span of the year 1969!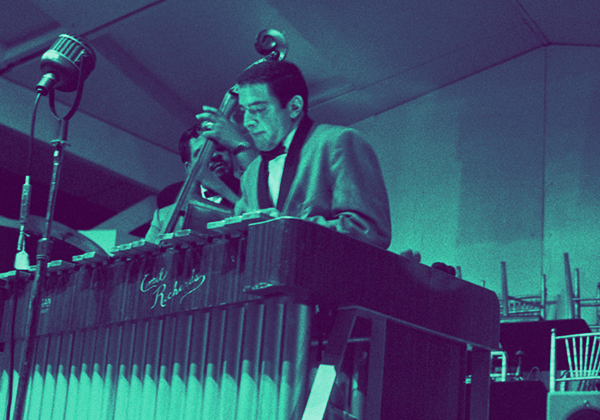 Side two opens with Libra - The Flower Child, at which point things begin to get real. Emil Richards is in the driver's seat now, coaxing the track along with what sounds like a talking drum (in the liners he's credited only with exotic percussion). Sitars pulse and bend through the track, and the patter of tablas snake in and out of earshot. By far the most serene of the tracks yet, its sound evidence of the possibilities inherent in the combination of post-war 1950s open-minded exploration of globe-spanning music with the implied mind-expansion of the nascent counterculture (by now in full swing).
This is just the sort of thing that we have to look forward to in krautrock, and sure enough this record could be read as a blueprint (alongside Jefferson Airplane) for large swathes of the Amon Düül II discography. You can just picture the searing vocals of Renate Knaup over the top! Shades too perhaps of Nino Rota's haunting score to Fellini Satyricon, that same nagging sense of wistful melancholy one finds in its recurring five note refrain.
A martial rhythm and synth sonix straight off a Future Sound Of London record open Scorpio - The Passionate Hero, before descending into a tailspin of a staccato rhythm infested with the repetition of a dissonant organ tattoo boring into your skull. Passion is the true aphrodisiac, need is a burning journey. Bleeps scatter off into the horizon, soaring over a rolling percussive figure, the acid lines of a fuzz guitar railing against its surface. That beat returns alone in the last thirty seconds, tumbling and sounding super tricky this time, and you note the sheer Jaki Liebezeit-ness of it all.
Bells ring in the the technicolor dreamtime circus of Sagittarius - The Versatile Daredevil. Like the previous track, this is an expressionistic outing that seems intent on a literal recreation of its title (as opposed to the other songs' more impressionistic modes). Above the cacophony, bleeps spiral through the echo-chamber in a Fifty Foot Hose stylee.7 Interesting to note that Cosmic Sounds came out the day before The Beatles' Sgt. Pepper's Lonely Hearts Club Band, both records linking the lysergic dislocation of psychedelia with the chaos of the circus.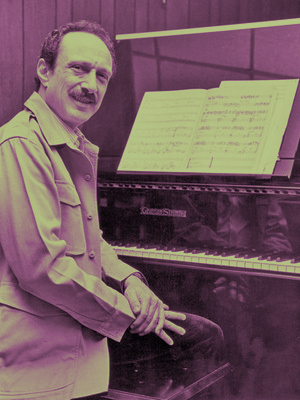 Now this is more like it! Capricorn - The Uncapricious Climber begins with Mike Melvoin working the scales on electric piano, to which Cyrus replies Eight notes scale an octave, master the scale and you master the score, in a gloriously dead-eyed intro. Stumbling into a dragging dirge with bleeps in the ether, this protracted organ and sitar journey is haunted by Shank's bass flute and savage, low-slung guitars tweaked and shredded against the deep black of night. We're talking Funkadelic's March To The Witch's Castle territory here, no joke. Cyrus concludes, Saturn's musician plays as written, and in the end, people listen.
Crystal notes hang high, haunting in the heavens, before the comforting sounds of an electric organ (shades of Duck, You Sucker) ring in Aquarius - The Lover Of Life. Watery organs flow throughout, and Emil Richards tickles the vibes inna spaced-out lacuna, sitars plucked in time to the shuffling rhythm. Lost in contemplation, sand dunes of the mind, and an aside from Cyrus that four-thousand dreams may decay into indigo dust.
It's stately, an understated epic: this doesn't have the stark modernism of David Axelrod's tight arrangements, but instead hinges on an axis of baroque counterpoint shot through with the florid colors of contemporary psychedelia. Part of this record's appeal lies in its mastery of vivid tonal coloring and texture. Indeed, there's not a bland note in sight, not a moment run of the mill. It's everything you'd hope possible in the year 1967: this record's a time capsule in the very best sense of the word, in that once you crack it open you're transported back there again. Timeless, in other words.
Pisces - The Peace Piper is the final movement of this record's astrological suite, opening with a plaintive harpsichord motif punctuated by the eerie sound of a struck bell, its resonance detuned in the decay to disconcerting effect. This sounds exactly like moments in Ron Grainer's splendid score to The Omega Man (I wonder if he had a copy of Cosmic Sounds lying around). My shorthand always placed that soundtrack as Axelrod-inspired, but this bears an even greater resemblance to that score's general atmosphere.8
In another eerie sonic prediction, there's some strange collision of Bud Shank's flutes and Paul Beaver's synths that sounds just like those piercingly sweet synths from Ashra's New Age Of Earth (particularly on Deep Distance). Emil Richards vibes — this time ever-so-slightly dissonant — truss up the bridge to the song's second phase, in which rolling tablas spar with a bass flute looming in the mist. Then, it cuts into a plaintive harpsichord solo and then pastoral atmosphere, before being undercut by droning bass notes seemingly imbued with great import. It's a supreme winding-down of these proceedings before a final showing of the struck bells in sequence (once again, très Omega Man!), and then it ends on a hanging note struck into the darkness...
---
In a sense, I'm glad that I forgot to include record in the far-reaching Geology 35, because it afforded a larger canvas to devote firstly to its many facets. It connects with so many of the threads tracing their way through the canyon, from the acid psychedelia of The Byrds' Fifth Dimension and The Electric Prunes to the baroque arrangements of David Axelrod and The Mamas & The Papas and the beatnik vibes of Eden Ahbez (and the collision of all three in the works of The Doors, Love and Spirit).
Secondly, this record had a rather outsized influence beyond what its no-show status in the rock lists might suggest. Por ejemplo, Roger Waters credited this record as a prime inspiration for some of Pink Floyd's wilder freakouts on Piper At The Gates Of Dawn, its scattered rave ups prefiguring as they do classic astral rock like Astronomy Domine and Interstellar Overdrive. Floyd keyed into the record's most chaotic corners, amplifying them in their wildly phased forays into inner-space (with Syd Barrett the crazy diamond star around which it all orbits).
Conversely, The Moody Blues' Justin Hayward admitted that the record had a profound shaping influence on his group's impossibly lush The Days Of Future Passed, and you can see it all laid out in Technicolor: the ambitious, baroque arrangements, the spoken word interludes and the general conceptual thrust. The record takes on the mantle of Cosmic Sounds' ornate arrangements at their most colorful, fleshing them out with a full orchestra in tow and leaving the freakouts to the acid rockers.
I'd even hazard a guess as to some other possible points of influence. I can hear its eerie, baroque arrangements in Genesis' From Genesis To Revelation and it's overcast filmic sweep in Barış Manço's peak-era psychedelic funk. This record exudes the sixties in a way that I envisioned them as a youth, before you begin to discover all the various currents that make up an era in all its complexity (folk, blues rock, sunshine pop, free jazz, etc.). This is pure atmospheric psychedelia, arranged to perfection.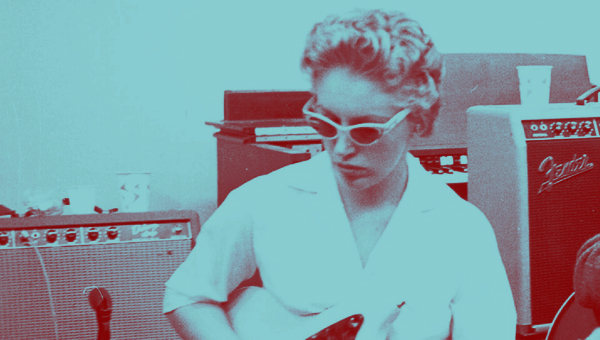 Special note should be made of Carol Kaye's stellar basswork throughout. After all, her basslines — coupled with Earl Palmer's breakbeat drumming — are the peerless rhythm section upon which David Axelrod would later balance his orchestra. The record is very much cut from a similar cloth, albeit one aligned more in line the freakout spirit of the day (as opposed to that record's stately orchestral splendor). I tend to hear Axelrod's records — particularly Earth Rot — as a continuation of this same visionary impulse.
In the same way that Axelrod's Song Of Innocence was rumored to have inspired Miles Davis protracted exploration of psychedelic rock figures with Bitches Brew (along with the records to come in its wake), I wonder how much The Zodiac's own experiments played into David Axelrod's grand visions to come. Even his Soul Zodiac record — produced with Cannonball Adderley and The Nat Adderley Sextet — seems an attempt to recreate this record's dynamic in a freaked-out, psychedelic jazz funk context: from the wild slabs of acid rock noise over ten-story tall breakbeats, right down to Rick Holmes spoken word narration.
It's a testament of the fortuitous confluence of ideas — between Jac Holzman, Alex Hassilev and Mort Garson (not to mention all musicians involved) — that its implications turned out to be so broad and far-reaching beyond the elusive promise of a one off-experiment.
However, it's worth noting in passing that Cosmic Sounds actually exists as part of a loose trilogy, one which was recorded in a flurry during the first half of 1967. The first sessions were for the New Sound Elements "Stones" LP, a jazz date credited to vibes man Emil Richards. It features largely the same personnel (with the minor substitution of Joe Porcaro for Hal Blaine behind the kit). Notably Richards would go on to record the dawn-of-Indo jazz record Journey To Bliss as Emil Richards & The Microtonal Blues Band.
The other album rounding out this trilogy is Hall Blaine's Psychedelic Percussion, which followed up his relatively straightforward surf rock debut Drums! Drums! À Go Go with a deeply strange slab of skittering psychedelia. It's thoroughly of a piece with the Cosmic Sounds and Stones outings, albeit one with a heavier emphasis — as one might expect — placed of killer breakbeats and tricky percussion. Taken together, the three records stand astride 1967 at a particularly unique angle, quite unlike anything else recorded in what turned out to be a banner year for pop music... one for the record books.
Truth be told, The Zodiac feels like the conceptual centerpiece around which those other records orbit, a kind of freaked out sequel to The Byrds' Fifth Dimension and unruly precursor to David Axelrod's trilogy of sixties records (in true Station To Station fashion). It's a crucial record lodged right in there, hovering in the background of the L.A. mystic like a spectral reminder of possibilities unleashed in broad strokes and big ideas (not to mention a healthy dose of studio magic).
Haunting the cosmic canyons, its reverberations are felt throughout the surrounding terrain until you return to it once again, those sounds ensconced within that faded time capsule, and you're transported back to the heady realm of Cosmic Sounds.
Footnotes

1.

Hoskyns, Barney. Hotel California. New Jersey: John Wiley & Sons, 2006. 28. Print.

2.

Later covered in fine style by Mr. Truck Turner himself, Isaac Hayes.

3.

So described by Jac Holzman himself

4.

The way he says Gemini always makes me flash on the breakdown in Patrick Pulsinger's awesome Citylights Part 2 City Of Starsigns, but I can't imagine it's actually sampled from this record.

5.

And they did, in 1989 with their lone self-titled album, perfect and self-contained like an expertly carved gemstone.

6.

SA-RA even included a snatch of The Wozard Of Iz's Killing Of The Witch (aka The Witch Must Be Killed) on their excellent Dark Matter & Pornography Mixtape Vol. 30".

7.

In fact, one could make the case that this is the L.A. analog to Fifty Foot Hose's Cauldron and The United States Of America's self-titled debut (albeit one released a whole year earlier!).

8.

Indeed, Ron Grainer's soundtrack to The Omega Man is another one that I could have included in the Golden 35, documenting as it does that film's evocation of the sprawling desolation and loneliness of a deserted, post-apocalyptic Los Angeles.