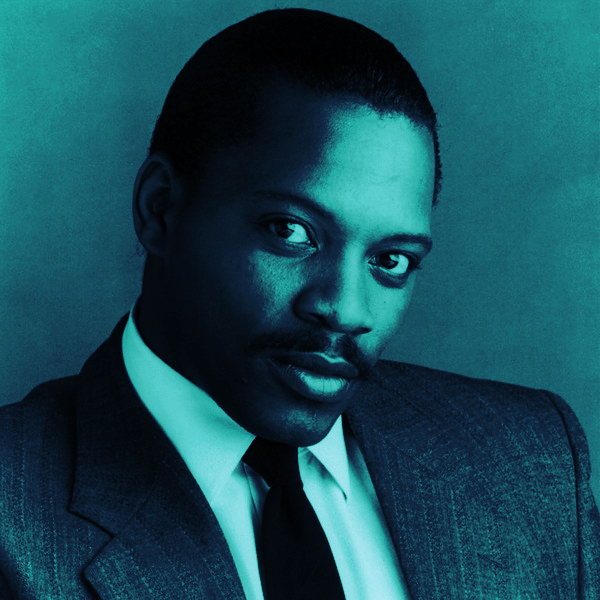 In the annals of great soul men, Alexander O'Neal stands astride the worlds of smooth soul and modern r&b like a colossus. His incomparable croon took center stage on a prime selection of Jimmy Jam & Terry Lewis' finest productions, a series of machine-driven soul missives that defined the idea of the Minneapolis sound, alongside the output of figures like The S.O.S. Band, The Time and Prince himself. This was era-defining pop at the height of electro boogie's protracted reign, and a state-of-the-art retrofit of the smooth soul blueprint that went on to send reverberations throughout the remainder of the decade (and beyond — just ask The Neptunes).
O'Neal was originally a member of funky rabble-rousers The Time before being shunted aside (the reasons vary depending on who you ask), leaving Morris Day to embody the mischievous personality of the band in the public consciousness. It turned out to be an unlikely case where everyone seemed to benefit — most of all the listener — as The Time indulged its deliciously impish sense of humor across a series of wild, careening funk LPs while O'Neal's more subdued approach became the very definition of modern soul. Grown folks music, to borrow a phrase. So as much as it might be perversely enticing to imagine these very disparate approaches juxtaposed on the same slab of wax, the listener is free to enjoy twice the amount of good music than they likely otherwise would have. And that's always a good thing.
At any rate, this freed up Alexander O'Neal for to pursue a solo career in earnest, encouraged by Jam & Lewis (who themselves had been edged out of The Time shortly after). The duo crafted a lush sonic penthouse around O'Neal, which he inhabited with singularly debonair style, distinguished by an elegant, soulful voice and tailored suits to match. From the cover image on down, O'Neal's self-titled debut conjures up images of late night rendezvous, city lights, moonlight drives and panoramic, ECM-esque twilight skies. Naturally, the music itself is the perfect soundtrack to such furtive nocturnal activities, an ideal nighttime record whether you're out for a night drive or just chilling at your spot for the evening.
With his self-titled debut, Alexander's overriding preoccupation lies with matters of the heart. In fact, that might have made an accurate alternate title for this record: Matters Of The Heart. Throughout the album's 42 minutes, he chronicles various states of heartbreak and healing in a frieze of passionate emotion, putting the soul in the machine with what sounds like a well of tortured experience to draw upon. From dramatic balladry to motorik mid-tempo burners and even maddening electro boogie workouts, Alexander O'Neal offers seven varied snapshots of this crazy thing called love.
The record opens with the sultry strains of A Broken Heart Can Mend, an unhurried mid-tempo slow burner that chugs beneath Alex's smoldering vocals as they glide across it all with an effortless panache. Coming on like deep house pitched-down about 10bpms, its lush groove seems to gently unfurl on an infinite, motorik plane while Alex is enveloped in the surrounding moonlit production. In a way, it even predicts the sound of the Frankie Knuckles Big House Mix of All True Man from six years later, underlined by the way those backing vocals coax out the chorus, offering a reassuring repetition of the song's title sentiment and comforting the wounded loverman in his declared vows to press on. Brilliant!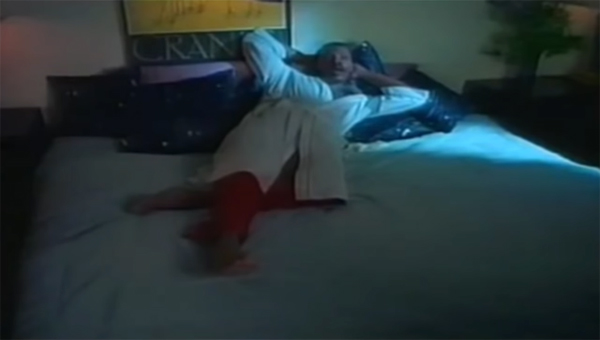 The graceful twilight architecture of If You Were Here Tonight follows, dropping the tempos way down into prototypical slow jam territory. This kicks off a three song run of prime balladry, all produced by Monte Moir (also of The Time). Don't tune out though, all you footloose kiddies, for this is one of the true highlights of the record (and that's really saying something with a tracklist this stellar). Crystalline harp-like synths duet with a Spanish guitar over crashing drums and a sustained proto-techno bassline in this towering quiet storm epic. Needless to say, Alex's vocals soar gracefully throughout.
He imbues each and every word with the most searching tone imaginable, and when he sings if you could only know my feelings, you will know how much I do believe, it's as if time itself stands still. He's for real, man! Deep synths sweep beneath it all in the aftermath of the chorus, embodying a sense of shelter from the storm. The whole thing brilliantly capturing the seeming life-and-death struggle and intolerable gravity of a soul caught in the throes of passion and romantic love. I imagine many could relate...
It all fades to reveal a loping percussion figure, the only thing accompanying Alex's sensual ad libs in a sea of reverb. It's the first of many seemingly off-the-cuff moments that give the record its buttoned-down, almost live feel. I'd compare its strikingly evocative effect to that achieved by Moodymann — specifically on things like the Kenny Dixon, Jr. Remix of Innerzone's version People Make The World Go Round — paradoxically managing to imbue these machine music proceedings with a strong sense of human intimacy.
Note also the rather expressive music video, the mood of which captures the whole nighttime in the city vibe of this record with a perfectly 1980s (that is, early music video-era) charm. But then, I suppose I'm a sucker for such things...
After the fathoms-deep raw power of If You Were Here Tonight, you're more than ready for a bit of a breather, something a little less emotionally draining, and Alex delivers yet again in the shape of Do You Wanna Like I Do. The song lies in the middle of a three-song stretch of slow jams, building a sort of opulent momentum as the record progresses. The lovesick melody is carried by a bevy of crashing pianos, while an electro-funk bassline's pulse weaves through the gaps in the chord progression in studied slow-motion. The lustrous, shimmering atmosphere conjured up by Monte Moir offers the perfect counterpoint to Alex's pleas in a stirring fusion of hi-tech heartbreak, setting the stage for Hearsay's lush slow jams like Sunshine and Crying Overtime a couple years later.
The record's last big slow jam comes into focus with Look At Us Now, which couldn't be further from the twin desperate pleas of If You Were Here Tonight and Do You Wanna Like I Do. With its casual saxophone sway evoking shades of Sade's Diamond Life, it seems to capture the quiet glow of contentment even as it finds Alex begging his woman to stay. It's almost as if he were trying to evince a quiet confidence in their state of affairs as he goes about building a case for her to stick around.
The effect takes every mildly disparaging remark you've ever heard about the aspirational aspects of this era's soul music and simultaneously fulfills and transcends them at once in a great cresting wave of world-weary optimism. The whole tune just shimmers, hanging there in midair as if suspended on nothing but moonlight and a prayer. It closes the first side leaving you ready to take on the world, and my bet is that she does stay after all.
Conversely, the Innocent/Alex 9000/Innocent II medley opens the second side with a ten-minute strong electro boogie monster jam, still resolute but this time coming from an entirely different direction. It's the record's one true (extended) moment of uptempo funk, firmly in the tradition of marathon Minneapolis workouts like The Time's The Walk, Sheila E.'s The Glamorous Life and Prince And The Revolution's America. Featuring backing vocals from Tabu Records label-mate Cherrelle, with whom O'Neal would duet later that year on Saturday Love (from her debut LP, High Priority), the effect is not unlike that of The Glamorous Life's deadpan backing refrain.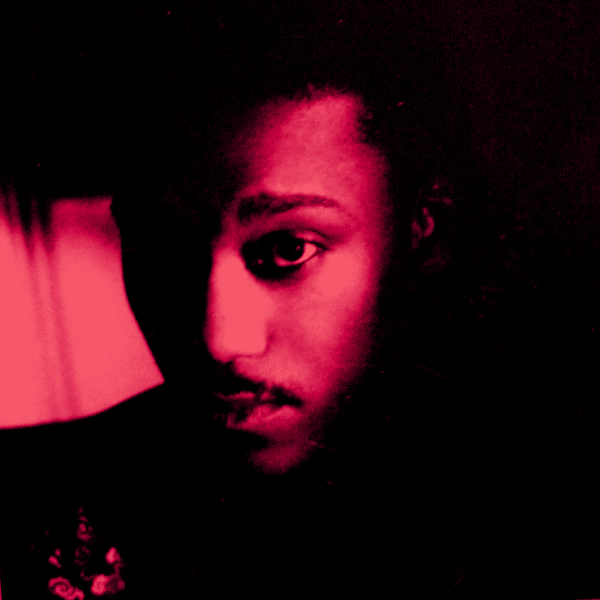 At the four-minute mark, the tune's snaking electro boogie synths spiral into a strained solo (nascent shades of proto-techno in evidence) before the tenor begins to shade toward the intimate. Then, fellow ex-Time member Jellybean Johnson starts shredding some guitar for the protracted mid-section, which also features gang shouts a la New Order's Confusion and some Prince/Ready For The World-style whoah-oh backing chants. Brilliant stuff, yeah?
Then, with but a minute-and-a-half remaining, the tune transforms entirely amid a rush of snares into a funky coda led by Terry Lewis' slap bass and the gang shouts as they return with a vengeance. This seems to be the Alex 9000 portion of the trip. The group vamps on the theme for a spell before cresting into Revolution-style buildup for the climax. Finally, the original groove returns for a couple bars (Innocent II) before collapsing completely into a cascading synth figure and the tortured distortions of Jellybean's guitar still hanging in the air.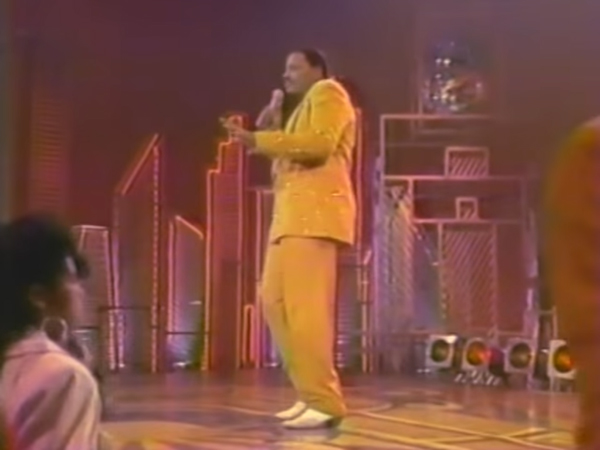 What's Missing seems to fuse all the different aspects of this record — from the atmosphere of the lush slow jams to the motorik groove of the mid-tempo burners and even a casual return of nimble digital funk — into an infectious tonic that just might be my favorite thing here. On the face of it, the tune seems understated, slight even, but when that chorus hits — with Alex's passionate we used to have good love, but now its gone a naggingly infectious hook — I'd wager its the tune you'll have the most trouble getting out of your head.
In fact, of all the tunes here, I'm absolutely certain I remember hearing it on the radio when I was a kid (back when Michael Jackson was Captain EO and the Padres still wore brown and gold). I just noticed that there's some footage on Youtube of the man's performance of What's Missing on Soul Train, looking ten times more in-his-element than in any high concept music video. I should probably apologize in advance for the difficulty you'll have in getting this song out of your head, but trust me... you'll thank me later!
The record closes with You Were Meant To Be My Lady Not My Girl, the title alone of which hints at this record's intended mature, sophisticated audience (see also Stephanie Mills' If I Were Your Woman). Alex ain't messing around here, he's down for commitment! The tune's slow-burning mid-tempo groove mirrors the opening moves of A Broken Heart Can Mend (shades too of The Gap Band's carefree Outstanding), this time offering the sweet catharsis of renewal.
In certain ways, the tune's elegant synth flourishes make me flash on the cascades of atmosphere in certain dreamy China Crisis moments (on one hand) and Larry Heard's mid-period, jazz-inflected soul man forays on the other. There's a definite sense of winding-down as the tune casually unfolds — even finding the band messing around and then collapsing into laughter over its extended coda of percussion — in contrast to the preceding songs' dramatic catharsis.
This is the sound of hard-won contentment, made all the more poignant in light of all the emotional turmoil that came before. It's the perfect way to end the record... the culminating moment in a survey of assorted conditions of the heart.
When all is said and done, this is simply a superb album. The midpoint between Marvin Gaye's I Want You and Tony! Toni! Toné!'s Sons Of Soul, it's a crucial outpost connecting two very distinct eras of music. Alex's soulful delivery exists in the tradition of everything from Solomon Burke to Teddy Pendergrass, while its carefully-crafted song cycle evokes memories of classic records by the likes of Eddie Kendricks, Leroy Hutson and Isaac Hayes.
Meanwhile, its steel-rimmed dreamtime loverman moves seem to sow the seeds for everything from Chez Damier's lush deep house slates and Larry Heard's post-Mr. Fingers output to Janet Jackson's Jam & Lewis-fueled trajectory into the 90s and even Timbaland's post-disco r&b moves as laid out on records like Aaliyah's One In A Million, Ginuwine's The Bachelor and Playa's Cheers 2 U. It's a roots 'n future mash-up in an entirely different fashion than you'd usually expect.
Moving into more recent, esoteric terrain, Spacek's acid jazz-limned techno forays (especially the first album) seem to be the logical descendant of the record's most motorik mid-tempo moments, while even SA-RA's remarkably physical manifestations of machine soul seem to fulfill the promises made in Alexander O'Neal's electric blue twilight moves. In that sense, it's future music, pure and simple, in which entire futures are augured within its neon-lit blueprints.
As such, it's one of the decade's greatest, most important records, lodged in at the axis of the decade alongside other crucial incursions like Jamie Principle's Waiting On An Angel, Model 500's Night Drive, Wally Badarou's Chief Inspector Tenor Saw's Fever and Mantronix's debut album, sharing with all those records a set of undoubtedly far-reaching implications. This lays out the foundations for a future music in the same way Fingers Inc.'s Another Side, Smith & Mighty's production for Fresh 4's Wishing On A Star and Guy's self-titled debut all would a few years later. Taken together, those four records are something like a compass rose for everything would come to be called machine soul.
---
As such, it makes this the perfect antidote to your typical 1980s decade overviews that tend to neglect the music from these shadowy corners of the soundscape for the more straightforward rock/new wave/synth pop/alternative-derived canon (plus rap — if you're lucky). There's a whole world out there! In a sense, that's what this whole Terminal Vibration saga is about, breaking open the more typical view of the decade to tease out some of its most innovative sounds, hidden in plain sight.
Alexander O'Neal is certainly definitive within the context of this trip's long-delayed machine soul-shaped denouement, setting us up perfectly for the final chapter. As such, for curious souls looking to unearth the shadowy origins of machine soul magic scrawled between the lines in this most misunderstood of decades, Alexander O'Neal is the perfect place to start. It's a key record or the eighties packed with great music... you can't go wrong.
Footnotes

1.

O'Neal, Alexander. If You Were Here Tonight. Alexander O'Neal. ?. Tabu, 1985. Music Video.

2.

Youtube. Soul Train, live performance ofWhat's Missing by O'Neal, Alexander. Live performance. 1985.