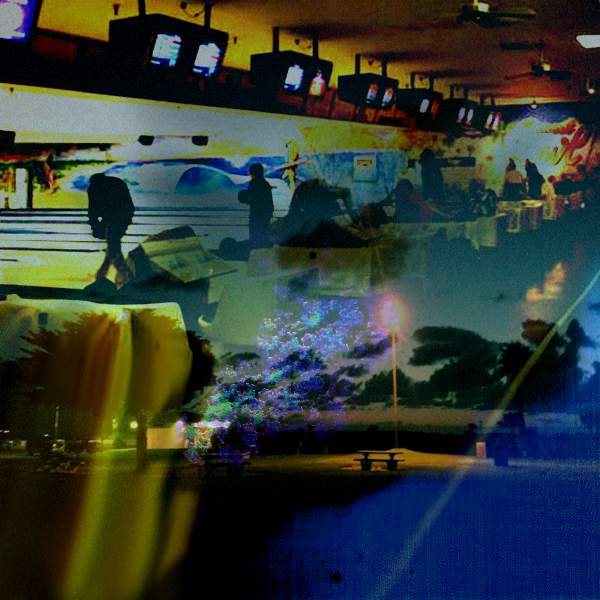 This time of year — when late autumn begins giving way to the dawning chill of winter — often takes me back to the year 2001, when I spent my days going to community college out in Grossmont and shelving books at the Clairemont Library to make a little money. Then, I'd spend my nights making beats and spinning out mix after mix down in the lab (this the era of Futureform, Percussitron and Mettrex Recordings), bouncing tracks and ideas back and forth with Snakes three blocks over across the web. Good times. It was in this climate that — after a few years of hardcore focus on my twin loves of trip hop and techno — I'd begun to branch out into the wider world a little.
Primary lines of flight included the music that the Detroit gang came up on during the progressive era — loosely put the records The Electrifying Mojo played in the early eighties — alongside the dub/reggae/post punk/hip hop cocktail that the Bristol scene emerged from. I'm talking about Smith & Mighty, The Wild Bunch, Tricky, and so on. I'm going to set aside the Bristol contingent for the moment, since that's a story of it's own (that I'll return to next year). I was also feeling gravity's pull from the jazzier end of electronic music (those crazed skyscrapers-on-the-moon tonalities) and the throbbing discoid vibes of house music, both of which urged me to dig deeper into the dusty past. Like Lamont Dozier, I was Going Back To My Roots.
It all started when I picked up the first B-52's record, a tile I'd borrowed extensively from my uncle back in the day but never actually owned for myself. I suppose it was only natural that it'd all start here, since new wave was my first musical love, a sound that stayed with me through the nineties (which didn't always go over well at school, let me tell you!).
Coincidentally, the Detroit cats were mad for it back in the day, folding it into a selection of post-disco music on the slipstream of the era's more adventurous dancefloors. For me, Dan Sicko's coverage of this pre-history was one of the highlights of Techno Rebels, which I'd have been reading right around then (2000-2001).1 In the context of the moment, it made an ideal wormhole in time through which to go back and explore a little further.
That was what progressive-era Detroit was all about, club kids getting down to exotic European sounds alongside a bedrock of post-disco/post-Parliament funk. You'd hear guys like Kevin Saunderson repping New Order, Prince and The B-52's in interviews. They were speaking my language! Carl Craig even put out a compilation of material from that era featuring the killer B-52's cut Mesopotamia (Hey, there's the vocal loop from that one Shake record!) alongside George Clinton's Atomic Dog and Cybotron's Alleys Of Your Mind. I never actually owned the disc itself (called Abstract Funk Theory), but I used its tracklist like a roadmap, checking out all the tunes that I hadn't heard before and digging up all the ones I had, throwing them on and hearing them anew.
With Derrick May's oft-quoted Kraftwerk/George Clinton roots-of-techno equation, those twin dynasties were the next port of call. I started with a Parliament compilation and the Chocolate City LP, before happening upon a late-period Funkadelic round up. That led me to grab Uncle Jam Wants You, bought primarily for the full-length version of Not Just Knee Deep (clocking in at 15 minutes of electro-tinged madness, it's one of the great extended night drive grooves). At first I dug p-funk at its most electronic (the 12" version of Atomic Dog a particular revelation), but gradually worked my way back to the acid-fried climes of Maggot Brain and Free Your Mind And Your Ass Will Follow.
I'd already dove into Sly Stone's oeuvre earlier that summer. I remember buying the O.G. Greatest Hits — along with Innerzone Orchestra's Programmed, Horace Andy's Living In The Flood and the Skylarking compilation — after an ill-fated beach party that never really came off. At first it sounded ancient. Drum breaks recorded from beyond the dawn of time. That was the thing that used to always jump out at me with sixties music back then, for whatever reason: the drums sounded old.2 I didn't really grow up around much sixties music; Pops was a 70s/80s kind of guy. He was the next generation.
There's A Riot Goin' On is what I was really after (I'd heard rumors of drum machines), but for whatever reason it was impossible to find at the time. NONE of the music on the Greatest Hits was from the 70s! However, it gradually grew on me to the point that I bought all the albums (Riot was actually the last one I managed to get ahold of), and to this day they're one of my favorite bands of all time. It's funny, I hadn't thought about it until just now but that Greatest Hits must have been the first sixties record I ever owned. Although that Melankolic Skylarking compilation did have some tracks from the sixties on it too, so consider it a tie...
Of Sly's seventies albums, Fresh was much easier to get ahold of. Fresh is great, a more streamlined follow up to Riot. Claustrophobic, almost desiccated production. Rhythm boxes all over the shop! Everyone wants to hear If You Want Me To Stay at a party when they find out you have this. Not that I blame them... that's a bad jam right there. What really gets me with this record is the atmosphere. From the opening machine rhythm pulse of In Time, it's as if you've been hooked by a cosmic lasso that's just drawing you in. Seven-hundred overdubs interlocking over the great black hole hum of tape hiss. This is the template for all the Moodymann records. Bedroom disco vibes spooling out into the studio, the lonely auteur hunched over the mixing board, moving sounds across the field of vision and playing around with time.
My other big proto-Moodymann record in this little makeshift theory is C'est Chic. More tenuous, perhaps, but also with more literal connections. You've got the opening (sampled) crowd noise setting the stage, for one. Obviously the I can't kick this feeling when it hits sample (what am I gonna do?). But also the slightly askew, sun-glazed production touches. Casually psychedelic. Happy Man seems to glide by in slow-motion, synths and strings melting all around you in a strange brew warped concoction. Just like on Silentintroduction. Those same unhurried, mid-tempo grooves burning away in the shadows. Savoir Faire feels like a slowjam, but then maybe it's not much slower than anything else here. You lose track of time. These tunes could go on forever. Once again, a case where it's all in the atmosphere. I picked this up around the same time as all these others... in fact, I think it was my first real disco record (the lines do get blurry).
The Chic Organization is something like the missing link between Parliament and the other side of the Detroit equation, Kraftwerk. Moroder too. Snakes bought Computer World first. We used to zone out to it after a marathon studio session. Marvel at the synths. I got it a little bit later, in a cache of cutout Kraftwerk CDs at the Point Loma Music Trader. Everything after Autobahn in one fell swoop... what was the deal? I don't think the remasters came out until a decade later. A lucky break, then. Nights spent getting lost in the computer rhythms of The Man-Machine followed, the Moroder-esque discoid grooves of Spacelab and Metropolis spiraling off into the distance.
There's a million things you could say about Kraftwerk, and by now most of them have already been said. They're like The Beatles that way. To single out just one personal note, the first time I heard Metropolis I remember thinking that it sounded like the secret blueprint for The Metro by Berlin. That was a crucial song for me growing up — it's probably the closest thing I had to techno up to that point in my life — and it remains one of the great electronic pop songs ever. Up there with The Model, which might be thee greatest.
All of which is to say that this music keys back into new wave, but this time from another angle. Figures like Yellow Magic Orchestra, Telex, Alexander Robotnick, My Mine and Yello operated at the axis of the dancefloor, and all of them were big in Detroit. Which is how I found out about them in the first place. Aside from Yello, who an uncle had tuned me into a good deal earlier (he also told me to check out Devo and Public Image Ltd.). He fixed me up with their Zebra album (at that point their latest release), which I dubbed to one side of a cassette. At the time, it made perfect sense alongside records like Underworld's Dubnobasswithmyheadman, and I worked my way back from there. I snagged the 12" for Oh Yeah a bit later, from a thrift store in Santee of all places.
Alongside Yello, the other big one was YMO. These groups were like Led Zeppelin to me! The rubberband synth-basslines of Solid State Survivor pick up where The Model left off, retooling the Germans' stately chanson with amped-up bullet train velocity, ready for the nascent world of fast-forward anime imagery (it's but a small leap to Ken Ishii's Echo Exit from here). All of these groups offering up an alternate view of the 1980s, in retrospect straining in the wake of disco to invent modern dance culture. It's all very — dare I say it — Terminal Vibration! It just needed to one more round of the old trans-Atlantic ping-pong effect to really come into its own...
Illustrated by something like 808 State's Newbuild, which must be the first LP to come out of UK's rave culture. Made when A Guy Called Gerald Simpson was still in the crew. This stone tablet got a timely reissue on Richard D. James' Rephlex imprint in 1999, and I picked it up not long after. It sounded ancient, evoking a grimy, less-polished eighties spanning from Spoonie Gee to Hashim and Bobby Konders. Terminal Vibrations to a man.
This is truly evocative stuff. A track like Narcossa is just dripping with atmosphere. Compulsion, with its recurring incantation of R-E-L-E-A-S-E-Y-O-U-R-B-O-D-Y. Shades of the Suburban Knight in its loping bassline. This is an electronic music with real physical heft to it; you can just feel the back story lurking in its grooves. Images of grimy basement studios and clandestine backroom dancefloors, punters getting down to the music as bassbins pump the rugged sonic geometry into the night.
All of which is summed up in Juan Atkins' Wax Trax! MasterMix Volume 1, a CD I played endlessly that winter. Atkins links up the minimalist strains of contemporary techno like Maurizio, Convextion and Black Noise's Nature Of The Beast with deep garage-inflected cuts from Blaze, Rick Wade and Streetlife Originals (he even managed to split the difference by including his own Infiniti track, the sublimely ethereal Skyway).
The real kicker is a handful of vintage cuts like A Number Of Names' impossibly rare Sharevari (year one techno, 1981 don't you know... that's a mighty good vintage too, if I do say so myself!) and Martin Circus' Disco Circus (my favorite disco record ever). You even get an awesome slab of nagging post-Erotic City machine soul thrown into the bargain, in the shape of DJ Assault's Sex On The Beach. Yeah, try and get that one out of your head!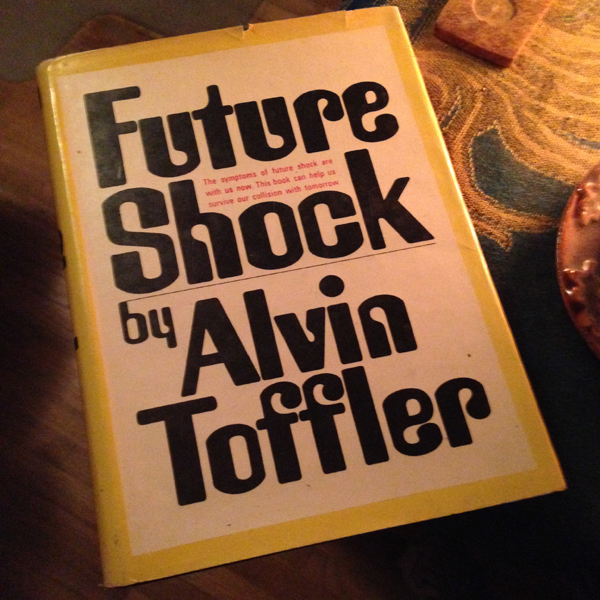 In retrospect, it's not much of a surprise that the Detroit guys were so open and enthusiastic about their roots. It seems there's always been this yin-yang push and pull going on between the break-with-the-past/innovate-at-all-costs push of Toffler's Future Shock-of-the-new and the centripetal pull of the Motor City's rich musical heritage, stashed away in the vaults of labels like Westbound, Motown and beyond. You can hear it all over the place to varying degrees, but perhaps most clearly in the music of figures like Anthony Shakir, Terrence Parker and Kenny Dixon Jr. (aka Moodymann).
Hearing records like Tracks For My Father, Detroit After Dark and Silentintroduction for the first time felt like doorways opening into whole worlds of sound, worlds that I'd only been vaguely aware of till then. It was an open invitation to dig a little bit deeper into the names behind the names. The soul man interludes and broken beats of Roaming beckoned from the mysterious corridors of jazz, while something 3 Minute Blunts hinted that hip hop's thriving underworld stretched even deeper into the past than I'd ever imagined, and the twisted filter-groove of I Can't Kick This Feeling When It Hits whet the appetite for the sounds of peak-era disco.
This happened to coincide with the first Detroit Electronic Music Festival, which featured a memorable, supremely buttoned-down set from Kenny Dixon Jr. himself. He opened with Gil Scott-Heron & Brian Jackson's We Almost Lost Detroit, a dreamy slab of deep soul that was the most incredible thing I'd ever heard. Give or take. It took awhile to track it down (by that point it hadn't even made it to CD yet), but I eventually scored an old radio station copy from WHMC in Massachusetts. That was pretty cool.
Bridges itself is an incredible record, and one that (despite being over twenty years old) felt firmly in step with the times. I was never a new music whore (coining term for later use!), but this was one of many instances that opened me up to the idea that time wasn't a straight line. It twists back on itself and runs in parallel, lean times and golden ages twist in a double helix with future music scatted throughout. The way you can dig into the past and soak it all in, mess around with the results and wind up with the Renaissance. And this was just the first song in the set...
Dixon's set picked up to a dancefloor pace immediately after the Gil Scott-Heron, with cuts from Theo Parrish and his own Moodymann cut Shades Of Jae rubbing shoulders with Curtis Mayfield's Love Me, Love Me Now and the 1978 version of William DeVaughn's Be Thankful For What You've Got. It was all of a seamless piece, with the fresh house cuts and the vintage disco-era soul sounding perfectly at home together. He even got Jalal Nuriddin of The Last Poets out there to MC over the booming disco of Larry Page Orchestra's Erotic Soul! Interestingly, the set seemed to hinge at the axis of Kool & The Gang's Take My Heart If You Want It (a secret cousin to both Donald Fagen's I.G.Y and Cheri's Murphy's Law), where it took an unexpected turn into the fertile terrain of electro boogie.
André Cymone's The Dance Electric was the highlight of this long stretch of boogie, the point where Moodymann and Dâm-Funk meet, conjuring up the same vectors-sweeping-over-city-lights imagery that I used to daydream about in my youth.3 We're talking about things like Tron, Captain EO and... the Star Wars arcade game! This stretch of the mix was rounded out by things like the Prelude post-disco of The Strikers' Body Music and The Brides Of Funkenstein's Never Buy Texas From A Cowboy. It was the perfect long sunset to what had been a stunning Motor City excursion... you just put on your shades and recede onto the horizon.
Manuel Göttsching
E2-E4
Inteam GmbH
Like KRS-One, I'd love to say that I was there for the first DEMF, but that's not the case. There was this ill-fated plan to actually Move To Detroit (circa 2000), but it wasn't meant to be (too many responsibilities in the local). However, the good folks at Groovetech made loads of footage from the event available on their website. Groovetech was an online record shop that specialized in dance music, yet they had a pretty wide brief beyond that (por ejemplo, they fixed me up with a copy of Manuel Göttsching's E2-E4). Both the shop itself and their online content proved to be an invaluable resource in moving from node to node across the musical landscape in my ongoing exploration.
Soul Designer
EP 1
F Communications
In addition to the DEMF content (which included — off the top of the dome — live performances from Kenny Larkin and Sean Deason, along with DJ sets from DJ Spooky and Dego MacFarlane of 4 Hero), Groovetech would also invite DJs into their studio to spin live sets and then post the videos online (comparable to what the Boiler Room does today). Long before the advent of Youtube, you could check out figures like James Pennington (aka the Suburban Knight), Ken Ishii and Ian O'Brien in the mix. That James Pennington set was a particular highlight, featuring the skewed electronic boogie of Soul Designer and the Purveyors Of Fine Funk. There's still some of these videos floating around on Youtube, I believe...
Ian O'Brien's sets at Groovetech — and this is what initially brought all of this to mind, as autumn's canyon escapades sheared into Steely Dan — were also pretty eye-opening. New 12"s from Moodymann, Drexciya and 4 Hero rubbed shoulders with vintage slates from Lonnie Liston Smith, David Axelrod and Chaka Khan. He closed out a set with Joni Mitchell's Free Man In Paris! All of which sent you back scouring the used bins for dusty records from the past.
This spirit was writ large on The Soul Of Science compilation series that he and Kirk Degiorgio curated, its three volumes juxtaposing new jazz-inflected techno and broken beat with vintage electro-damaged material from figures like Graham Central Station ('Tis Your Kind Of Music indeed... this insanely ahead-of-its-time sun-glazed machine soul is my kind of music), George Duke (with the skittering tech jazz instrumental North Beach) and The Pointer Sisters' Chainey Do (taken from their Steppin' LP, which was produced by Herbie Hancock).
Similarly, Kirk Degiorgio's Checkone and Synthesis mixes blurred the lines between the past, present and future. I didn't track down the former until a little bit later, but Synthesis was a crucial find at the time. This was the conduit that sent me back to things like Sun Ra's Lanquidity and Herbie Hancock's Sextant, much as other contemporary records like Roni Size's It's A Jazz Thing had sent me back to Lonnie Liston Smith & The Cosmic Echoes' Expansions. Degiorgio also curated the Op-ART Hall Of Fame, which was an untold treasure trove of prime jazz and soul-related recordings. A real resource, that. I could spin off a whole other feature just on the records that list tuned me into.
For now, let's focus on Herbie Hancock's Head Hunters, after all this is where I started with jazz in the first place. This record's technicolor grooves exist in a continuum of electronic jazz stretching all the way up to the present day, within which it remains a foundational cornerstone. From here, I checked out Miles Davis' On The Corner and Sun Ra's Lanquidity (I can't recall which came first), and then worked my way backward to Coltrane's Impulse! recordings and Charles Mingus' Mingus! Mingus! Mingus! Mingus! Mingus! Perhaps a roundabout way of getting into jazz, but I suspect not altogether uncommon for people coming at it from electronic music. After all, Head Hunters isn't that far removed from techno, is it?
The lines between the two were getting especially blurry at the turn of the century. Look no further than As One's 21st Century Soul, which seemed to spring from the same rich, jazz-inflected furrow as The Soul Of Science compilations. As One was Kirk Degiorgio's main outlet for his own recordings. The song Problems, featuring vocals from Jinadu in what would be the first of many collaborations, felt like an instant classic. A song that had been around for years. Two parts Fresh and one part I'm Still In Love With You, it was a perfect slab of deep-grooving soul.
However, the lion's share of the album consisted of tumbling tech jazz instrumentals hovering in the interzone between Stacey Pullen's Todayisthetomorrowyouwerepromisedyesterday and Les McCann's Layers, Recloose's Spelunking and Johnny Hammond's Gears, and Fretless AZM's Astral Cinema and Eddie Russ' See The Light. This was man-made jazz at the interface of electronics, each pushing the bounds of the other in some strange sonic communion. Not a bad blueprint for future music, when you think about it...
My introduction to the music of As One came not with this record but with an earlier one, 1997's The Art Of Prophecy. I stumbled upon it completely out of the blue down at the El Cajon Music Trader (of all places), in an unlikely cache of prime electronica. Along with the As One, there was The Black Dog's Spanners, Max 404's Love & Mathematics, Drax's Tales From The Mental Plane, the Source Records Headshop compilation... and that's just the tip of the iceberg. Records that I'd only read about. I'd even found my copy of Moodymann's Silentintroduction there, filed in the rock section and marked down to $5! Even now, I have to shake my head at the sheer unlikeliness of it all.
Warp's contemporaneous issue of Trainer, an anthology of Black Dog-offshoot Plaid's early recordings, chimed in perfectly with this era. I'd been getting deeper into what you might call living room techno. That is, electronic music aimed not at the dancefloor but home listening. It made a perfect complement to the motorik pulse of techno, jungle's rugged breakbeats and house's discoid grooves that had been my lifeblood for years now. Plaid's Not For Threes was a firm favorite, and this compilation — filled with tracks from alter egos like Balil (heard first on the Intergalactic Beats compilation), Atypic and Tura — was an invaluable snapshot of Plaid's colorful back story.
Trainer even included the duo's first album Mbuki Mvuki in its entirety, which was impossible to find at the time! Also present was the awesome Angry Dolphin, which I'd first heard on Nicolette's DJ-Kicks (picked up the same day as Andrea Parker's DJ-Kicks outing and the Blade Runner soundtrack, come to think of it). Andrea Parker's debut album Kiss My Arp was another one that hovered around this general terrain, somewhere between mutant electro and abstract trip hop. All of which is ideal music for the winter months. I suppose that at this point Aphex Twin's Selected Ambient Works 85-92 almost goes without saying.
Of course, Detroit was no stranger to electronic music that leaned toward the abstract, the impressionistic. Think of Tony Drake's ethereal instrumentals like Muse & Twilight, Diana or the Texture LP (swimming in the same crystal waters as Larry Heard's Sceneries Not Songs records), or the great The Detroit Escalator Co. The Black Buildings LP was full of blissfully ambient machine soul, its drum machines pattering through hall-of-mirrors production as synths drift in a spectral haze, the occasional errant sequence emerging from the fog. A definite sense of dread and mystery hangs over the proceedings. Picking up where Urban Tribe's stone tablet The Collapse Of Modern Culture left off, it's like the x-ray of both Motor City techno and chrome-plated r&b, presaging the likes of Spacek, Dâm-Funk and SA-RA. Deep space bizzness, seen.
I mentioned this record in passing earlier, but still need to give it a prolonged shout. Stacey Pullen's Todayisthetomorrowyouwerepromisedyesterday is one of the great mergers of techno and jazz, it's visionary retro/future mash-up picking up the latent shades of paradoxical 1970s digitalism in his nine-minute DJ-Kicks The Track and stretching that vibe across an entire LP. It's rugged breaks and prismatic sheen made the perfect soundtrack to walking through bustling city streets under overcast skies, dodging traffic, or even shambling down University St. after dark in the Colt on my way home from work.
Similarly, Recloose's Spelunking was another critically early incursion of electronic jazz into my psyche. This actually came a couple years earlier, so naturally I heard it earlier. In fact, I'm fairly certain I bought it the week it came out. It seemed to take a whole brace of sounds that made an impact on me growing up and shuffle them through the illogical machinery of hip hop. There was the skewed fractal boogie of Get There Tonight and Landscaping's juke joint stomp taking center stage, but tucked away on the second side was the x-ray downbeat of Insomnia In Dub. Like wandering a deserted shopping mall long after closing time, it was a spectral image of jazz radio fed through the haunted corridors of the echo chamber.
With 1997's More Songs About Food And Revolutionary Art, Carl Craig seemed to gesture in both the direction of living room techno and electronic jazz all at once, highlighted by songs like Televised Green Smoke and At Les. Pulling in roughly five years worth of carefully crafted material, its fizzing electronics sparred with almost live-sounding drums to stunning effect. Two years later, Craig delved into jazz wholeheartedly with Innerzone Orchestra's Programmed, featuring a loose coterie of musicians centered around the core trio of Carl Craig, Francisco Mora Catlett and Craig Taborn.
The record merged MPC-powered flight of fancy through hip hop (The Beginning Of The End), mercurial tech jazz (Eruption) and unsettling ambience (Blakula) with a set of seemingly improvised jams, some of which even centered on earlier Craig material like At Les and Bug In The Bassbin. It was a tour de force, and with the ensuing issue of a pair of 12" singles centered around the group's cover version of The Stylistics' People Make The World Go Round, a truly unmissable event. Featuring a jazzed-out house version from Kenny Dixon Jr.4 and a boom bap rap hip hop re-rub by J Dilla, it's scope reached out in myriad directions at once.
I'd already known Kenny Dixon Jr.'s music for some time, but the two J88 mixes on the Innerzone 12" were my introduction to the work of J Dilla (or Jay Dee as he was then known). I hadn't yet heard the late-period Tribe and Pharcyde albums he was involved with, his years in the production unit The Ummah, so my intro came a bit later with the Welcome 2 Detroit LP (along with Slum Village's Fantastic Vols. 1 & 2). As usual, I worked my way back. The moody beats of Think Twice — based on an old Donald Byrd tune — were revelatory, casting electronic jazz as the hidden stepping stone between the worlds of dance music, hip hop and r&b, hinting that they weren't so far apart at all.
In a strange way, this parallels the early years of rave, when everything from hip hop to house, techno and rare groove would all rub shoulders on the dancefloor (more of that please!). Just substitute E's are good with Hennessey and smoked-out flavor. At the time, Jay Dee was at the epicenter of the Soulquarian collective, alongside figures like D'Angelo, Erykah Badu, and The Roots' Questlove and James Poyser. Records like D'Angelo's Voodoo and Badu's Mama's Gun were loose-limbed slabs of mahogany soul, their off-kilter relationship to straight r&b comparable to Moodymann's with house music on records like Mahogany Brown and Forevernevermore.
Like I said, it's all of a piece with the jazzed-out corridors of electronic music. You can't quite slap a label on it, but you can feel the lattice of connections running beneath it all. 4 Hero's astral jazz flight from Parallel Universe to Creating Patterns found them working with neo soul chanteuse Jill Scott and spoken word poet Ursula Rucker, both of whom were in the Soulquarians' orbit. Dego and Marc Mac even rope in Cadet folksman Terry Callier (whose powerful What Color Is Love was featured prominently in the Op-ART Hall Of Fame) on The Day Of The Greys. Indeed, echoes Charles Stepney's lush, intricate orchestral arrangements on classic Cadet sides like Rotary Connection's Songs and Marlena Shaw's The Spice Of Life could be heard throughout 4 Hero's contemporary output.
Similarly, Jazzanova featured Vikter Duplaix on their long-awaited debut album In Between, although nothing could match the soaring bebop shuffle of Fedime's Flight (from their debut EP). Their two-disc remix anthology — released in the interim between those EPs and the album — was also superior, featuring prime jazz-inflected cuts like Marschmellows' Soulpower Jazzanova's Straight Dub Mix, along with remixes of 4 Hero's We Who Are Not As Others, Roy Davis Jr.'s Watch Them Come!!! and Ursula Rucker's Circe. The latter even showed up on a Groovetech set from Detroit's DJ Genesis that opened with the sultry downbeat of Abstract Truth's We Had A Thing before mixing into Circe's hypnotic, jazz-infused sway.
In the midst of all this jazz maneuvering, Dego and Marc Mac set up the 2000 Black label, which quickly became synonymous with the West London sound that came to be known as broken beat. This compilation — which was issued in the States by Carl Craig's Planet E imprint — pulled together twelve tracks on the label from artists like Titonton Duvanté, Nubian Minds and even Marc Mac's Nu Era project (previously associated with The Deepest Shade Of Techno). There was even a cameo from O.G. vibes man Roy Ayers, who reprised his 1980 monster-jam-with-Fela Kuti 2,000 Blacks Got To Be Free in MMBlack's titular 2000 Black.
Broken beat was a tech jazz form that had spun out of jungle in its painful transformation into drum 'n bass, much like its more glamorous twin, UK garage. UK garage was to broken beat as platinum r&b was to neo soul, and I dug all of it about equally. Except for drum 'n bass, the new records of which I wasn't really feeling. I tried so hard with that second Reprazent album, but wound up hating it. They were still cool at 2001's Coachella though, even if the afternoon set by fellow Bristolians Smith & Mighty's was probably the highlight of the whole event for me.
Whereas Dieselboy's set was the worst! It was everything I hated about contemporary drum 'n bass boiled down into a rigid, linear, tinnitus-inducing treble-fest. I couldn't get down to it, had to make an excuse to go buy some (overpriced) water to recuperate. When I returned to the tent, a gust of wind blew the doorway flap open and the razor-blade hi-hats that poured out sent me reeling. I had to wait for the set to end before I could re-enter. Poor Snakes had been inside all along, still waiting for the water!
It kills me to be so negative about In The Mode, but that's only because Reprazent's first album is a stone cold classic, an album near and dear to my heart that I played to death at the time. I remember freezing in my room (which at this point time had no insulation or roof!) in the dead of winter,5 munching on Ramen and listening to Brown Paper Bag! New Forms is a sprawling double-album with a singular take on electronic jazz, all shot through a silicon-inflected, junglistic lens. A case where the record is housed in the perfect sleeve, this is 21st century music ahead of schedule.
Highlights are almost too numerous to count, but I'll try anyway. The rolling street-corner jazz joint Share The Fall (featured in two versions) and its bass-driven instrumental counterparts Hi-Potent and Brown Paper Bag, for one. The title track's twilight junglism sparring with Bahamadia's raps in a parallel dimension take on Supa Dupa Fly (which came out only a month later), mirrored by the ragged r&b of Watching Windows' block rockin' boom box beats. Share My Life's fragile atmosphere and nimble percussion moves, that arresting twang of the guitar seeming to stop time, and the plangent 21st century torch song that is Heroes.
Digital's bleep-tastic noir seems to open a Pi-shaped wormhole into the 1920s, where even the juke joint drum solo interlude (The Sounds Of Now) is a standout, coming on like a Bristol take on Silentintroduction. Yeah, yeah, I know this album has it's detractors. I hear the voices saying things like But it won the Mercury Prize! It's so jazzy/worthy/polite/aspirational! Give me some REAL jungle any day! I'm hard, no really! What can I say, they're all wrong. New Forms still slays with no apology whatsoever. There's whole worlds tucked away in these grooves, and I love all of them.
My biggest jungle record of the year, however, was even older! I'd finally managed to track down a copy of 4 Hero's Parallel Universe, and from then on it was never far from the soundsystem. On my lunch break I used to walk over to the Clairemont Bowl to grab a bite to eat, soak up the atmosphere, play some video games and map out the future. This was the soundtrack running through my mind during those sessions. Like UR once said, Something Happened On Dollis Hill. Despite being seven years old at the time, it seemed oddly in step with everything that was going on around me.
You could even make the case that it was some sort of foundational text in the whole endeavor, breaking away from rave and blurring the lines between everything that was then called urban music. Even in 2001, Dego and Marc Mac were still on fire. There was not only the Creating Patterns LP and the 2000 Black compilation, but the brilliant skewed electronica of Nu Era's Broken Techno EP. All of which were equally marked by their distance from the bygone days of jungle's reign. By this point, 4 Hero had long since left jungle behind.
Around the same time, Photek also departed from the drum 'n bass noir of of his previous records, heading into the deep blue waters of Solaris. Snakes and I were huge fans of the man's music. He'd tuned me into Modus Operandi years earlier, a record that we continued playing incessantly through the new millennium. Its claustrophobic, paranoid soundscapes split the difference between Pi and The Parallax View, twisting strange shapes and textures into a spectral work of foreboding. Far out!
Then out of nowhere Photek's making house music, still steeped in dread, but light years away from anything he'd previously done. Two unclassifiable breakbeat jams — Terminus and Junk — opened Solaris, hovering in darkness somewhere between jungle and trip hop with drums sounding like shearing metal, they plied a similar rough-edged b-boy vision as contemporary Terranova. It's all very Terminal Vibration. Paired with the pristine, ice cold synths of the record's denouement — the stretch of bleak trip hop in Halogen and Lost Blue Heaven through the stark isolationism of Under The Palms — it came on like an alternate soundtrack to Heat (shades of ECM in the wings). So lonely, but among palm trees.
The record's big surprise was it's dark heart of moody house music, beating in 4/4 time. Glamourama and Solaris molded the paranoid atmosphere of Modus Operandi to a pumping 4/4 beat, while Mine To Give and Can't Come Down both featured the vocals of Chicago house don Robert Owens. Reese basslines all over the shop. I'd been a big fan of Robert Owens through Tears and I'll Be Your Friend, in particular. For some reason, I was under the (mistaken) impression that Bobby Konders had produced the latter, probably due to some mix up in my mind with Jus' Friends' As One (the record Konders and Owens actually made together). Then there was that excellent Love Will Find Its Way box set that came out soon after, pulling his whole career into focus. That's an invaluable cache of modern soul right there.
All of this activity dovetailed beautifully with the night I picked up Roy Davis Jr.'s brilliant Traxx From The Nile album, which is the most lush, spiritual garage record you could ever hope for. Imagine a disco record that exists in the continuum of Marvin Gaye's What's Going On, Stevie Wonder Talking Book and Curtis Mayfield's Roots, and you're still only halfway there. I remember like it was yesterday: I was staying on Mohawk for the week, where I'd lugged my system over to make beats, bombing back and forth between school, work and the record store in my uncle's truck. I walked out of the record store and into the night and put Traxx From The Nile into the player and just cruised around town, tunes like Remember The Day, About Love and even a live version of Rock Shock enveloping me in the vehicle's womb-like interior.
Ah yes, it's all coming back to me now! A flurry of records at the deep end: Glenn Underground's The Jerusalem EP's (jazz funk gets down at the disco). Marshall Jefferson's The Horse Is Coming (I used to zone out to its trancelike shapes, even if its rapid-fire/fast-forward electronic soul made it hard not to speed behind the wheel). Lil' Louis' From The Mind Of Lil' Louis and Journey With The Lonely, along with the French Kiss 12" with all the remixes (visionary, half-lit post-Prince/Jamie Principle odyshape house music... that's a story in it's own right). ALL the Paperclip People records (punk-disco to a man). Theo Parrish's First Floor (faded, low-slung deep house with all the rough edges still intact). Dubtribe Sound System's Bryant Street (which is 84% stunning Larry Levan-would-have-played-this-at-the-Paradise Garage Latin-tinged disco magic, 16% you wish dude wouldn't try rapping over some of the beats). Jungle Wonz's The Jungle (the missing link between Jamie Principle and The Last Poets). Larry Heard's all-instrumental classic Ammnesia.
That last one, the Mr. Fingers record, I couldn't even find at the time. I'd downloaded it and burned to disc, and then a little later only had a vinyl bootleg. It wasn't until Japan's P-Vine imprint6 reissued it a few years back that I finally had the real thing. You've got stone cold classics sure 'nuff, tracks like Can You Feel It, Washing Machine and Mystery Of Love, tracks everyone knows and loves, but then there's these shimmering, shadowy gems like Bye Bye, Amnesia and Let's Dance All Night tucked away on the b-side. Not to mention Stars, which is the square root of Lil' Louis' French Kiss (which is itself the square root of trance). Thinks back to teenage me exclaiming, What am I hearing?! What is this amazing music?!? Where has this been all my life?!?!?
Those burnished machine soul shapes of the Bye Bye/Amnesia/Let's Dance All Night trilogy seemed to hint at what he'd be up to in the coming decade, first with Mr. Fingers' Introduction and then his twin Sceneries Not Songs records. All of which were deep, downbeat house slates that infused his trademark warm electronic grooves with strong jazz and even Andreas Vollenweider-esque new age shapes (I always dug the way Moodymann pulled a similar trick with Runaway!). Headphone music. This was house music that worked alongside Massive Attack's Blue Lines, a connection made literal by Heard's remix of Any Love, as included on the eponymous Massive Attack EP.
Heard's tracks would even crop up on trip hop compilations like Mo Wax's Headz and Wall Of Sound's Give 'Em Enough Dope. I always wanted a copy of the Black Oceans 12", but it's inclusion on the Deep States compilation meant I'd still get to hear it. Against all odds, I did find his mid-nineties Alien LP at the Pacific Beach Music Trader. That's a great record right there. The Dance Of Planet X is the direct link between jazzed-out nineties Larry Heard and all those eighties Mr. Fingers records. It's a sound one wishes had a higher profile in the mainstream of its day, after all it would have perfectly complemented what was happening in the twin worlds of r&b and techno. Even the jazz stations could have given it a look-in.
Heard developed this sound further yet with turn-of-the-century records like Genesis and Love's Arrival, which are exquisite late-night-city-lights music. Vibes. You even had that great Theo Parrish dub of Missing You on the 12", all spooked electronic high-pitched organs draped over a low-slung groove, sounding like something from The Parallax View. That's the name for a whole sub-genre I've been meaning to conjure up: Parallax House. Watch that take off! Hand to the forehead, it just came to me. See also Solaris and Green Velvet. Anyway, back to Larry Heard. Larry Heard Larry Heard Larry Heard. Larry Heard is the man. I dig nearly everything he's put out, but his earliest material is what lies closest to my heart (Ammnesia at the epicenter). Strangely enough, it always pairs in my mind with the early output of a certain duo from Dollis Hill...
No, not that pair, silly! I'm talking about Brian Dougans and Gary Cobain, aka The Future Sound Of London. FSOL's early beats have the same doesn't sound quite like anything else quality that Ammnesia does. On this score, their early releases are where it's at. The Earthbeat compilation rounds up a brace of some of their best material, starting with Stakker Humanoid and culminating with the splendid Accelerator LP. This is music that Snakes and I were mainlining on at the tail end of high school, and it wound up being a huge influence on what we were trying to do with the Aztek and Mettrex setups.
The records collected on Earthbeat7 were released under names like Mental Cube, Semi Real and Yage, along with prime material spread across the four-record series of Pulse EPs. This is prime breakbeat-driven techno, all surfaces shimmering across its rugged bottom end, it seems to split the difference between Acen and The Scientist on one hand, and Mr. Fingers and Rhythim Is Rhythim on the other. Like Cabaret Voltaire, it's the perfect soundtrack to the great cyberpunk film that hasn't yet been made. The stunning, derezzed sleeve art of both artists seems to bear this out. You can't beat the glitz of a track like Candese's You Took My Love, which more than anything else here harks back to Brian Dougans' earliest club-friendly material as Humanoid.
Which if you dig vocal dance music of the Inner City variety, or even hip house and freestyle for that matter, you really shouldn't sleep on. Last I checked, the 12"s are still pretty findable. This is flashy vocal club music firmly in step with the times (the times in this case being the late eighties). Stuttering samples everywhere. Back in the day, when all our records were at The Snakepit, I had a Humanoid cassette that I'd taped from the 12" singles for Slam and The Deep (which we'd found at Frankie Bones' Sonic Groove online shop!) and the Global Humanoid album. There's an almost undisclosed cache of acidic instrumentals hidden within as well, tracks like Cry Baby and Sunshine & Brick, not to mention that the record opens with that epochal slab of British acid Stakker Humanoid (here titled simply Humanoid).
Speaking of Inner City, I've gotta throw a little love in Kevin Saunderson and Paris Grey's direction. Back in late '99, I was in the racks at the Hazard Center Wherehouse after getting off work (delivering Chinese food), when what do I see but this CD staring back at me. Inner City... I knew Ahnongay from Kevin Saunderson's Faces & Phases compilation. Also that Inner City had mainly done vocal tracks. Could it be? It certainly looked like old Master Reese staring back at me, decked out in a leather trench coat and shades (like Morpheus before his time!). After consulting the credits and finding Saunderson's name, I made the plunge. It turned out to be the U.S. issue of their debut album. As someone who'd been primed on Faces & Phases and Deep Space Radio, I must admit I was shocked! In place of the heavy sonics I was accustomed to were a set of chipper club-friendly house trax!
Like Sly & The Family Stone, the shock gradually wore off and it became another favorite. I remember doing an 80s set on Stevie G.'s Radio E show around that time, and closing out the set with the Def Radio Mix of Inner City Watcha Gonna Do With My Lovin' (which was included on this U.S. version in place of Power Of Passion). The full Knuckles/Morales Def Mix is truly something to behold, eight minutes of languid downbeat house perfection. To this day, I swear that you can hear the germ of Massive Attack in there somewhere (Unfinished Sympathy, Weather Storm, et. al). I think its in the pianos somewhere, the sighing string section and the slow-motion splendor.
Incidentally, Power Of Passion is also a great tune. I'd always read it was lame, the critics seemed to concur that it was the worst track on the album, so I put off getting the original version of the album (titled Paradise) for years. They're all wrong, of course. A true anomaly within the context of the original album (which is probably why they hated it), it drags the tempos way down to a casual 909 shuffle, its combination of Gaussian-blurred synths and Grey's ethereal croon sounding like some improbable precursor to Kelis' digital sun-glazed ballads on 2001's Wanderland!
Which is quite stunning in itself. If I'm not mistaken, it never had an American release, which is insane! This is the sister record to N*E*R*D's In Search Of..., both of which achieved this weird détente between platinum rap (in sound) and neo soul (in spirit) right at the turn of the century. I always thought the atmosphere here bore a strong resemblance to UR's whole Nation 2 Nation series of records. Actually, at the time I had this whole fantasy of merging the two, r&b and techno in deep space. That was the idea with the Shadez Of Colour project (what do you think the Neptune Orbit One suite was all about!?). Ah, well, SA-RA beat me to it!
In Search Of... is nearly as good. I always thought Simon Reynolds' comparing this music to seventies Isley Brothers records like Harvest Of The World was incredibly apt. An astute observation. I'll make the claim that these are the best Neptunes productions until Hell Hath No Fury (with Wanderland being their best ever). I hear you with your Drop It Like It's Hots, your Hollaback Girls and even Toxic, but trust me, The Neptunes were never this good again. These 2001-era records are like 2001: A Space Odyssey, while all those others are more like 2010: The Year We Make Contact.
Speaking of Toxic, I always thought that tune was The Neptunes trying their hand at sounding like Basement Jaxx. There was this great to-ing and fro-ing between Jaxx and American r&b at the time, with Remedy's U Can't Stop Me inspired by what Timbaland had been up to and then Missy Elliott's Miss E... So Addictive seeming to take a page out of the Jaxx's handbook. That's what it's all about: exchange of ideas. Meeting of the minds!
Man, I loved Basement Jaxx. They had this beautiful punk-disco thing going on, all frenetic edits and rough edges, that I just couldn't get enough of. I mean, I love Daft Punk as much as the next man, but put them head to head and for me it's no contest. I'm weird that way. And I always wished that the 48-second Gemilude had been stretched out into a full-length track! In passing, I just realized that I forgot to mention Gemini's A Moment Of Insanity (featuring the great Crossing Mars), Le Fusion and In Neutral in that wall of house paragraph earlier, all of which were in heavy rotation as well.
Jaxx even keyed into things like eighties electro boogie and freestyle on their sophomore album Rooty, riding the first stirrings of the crest that would culminate in the full-fledged 80s revival, and putting them right up my alley. Maybe less consistent than the debut, but the peaks? Romeo, Get Me Off, Breakaway and Where's Your Head At... oh my! The continuum running from Fly Life to Yo-Yo to Get Me Off to Lucky Star (although that last one's outside today's time frame, featuring as it does the great Dizzee Rascal) is an exquisite track-by-track five-year trajectory that speaks for itself.
One of Rooty's big eighties signposts was Prince, whose direct influence rapidly began to felt once again as the millennium turned. Most notably in Outkast's Stankonia, which found the duo spiking their Atlanta rap with a healthy dose of Paisley Park. Ms. Jackson! See also the Atomic Dog stylings of I'll Call Before I Come and Humble Mumble's intricate digital boogie. Echoes of Funkadelic, Mantronix, Miami bass and Mtume, Curtis Mayfield and Cameo, Electric Ladyland and the Minneapolis sound. Spinning them all off in myriad different directions, of course.8
It's all so patently at the ground floor of whole swathes of 21st century music that it winds up being the perfect place to end this (extended) riff. A little walk down memory lane that sets us up for the next monster segment, the final stretch of Terminal Vibration: the story of Machine Soul. Wherein the chassis of funk and soul are shot through with the cold silicon implements of electronics, RoboCop-style. New Detroit. The soundtrack to the future.
Footnotes

Sicko, Dan. Techno Rebels: The Renegades Of Electronic Funk. New York: Billboard, 1999. 32-66. Print.

I remember thinking the same thing about Chicago's 25 Or 6 To 4, off of Chicago IX: Chicago's Greatest Hits, which was the oldest sounding record Pops listened to a lot. Although that's also the record that first got me acclimated to this era back in high school (Beginnings was the jam!).

Interesting to reflect that Prince associate André Cymone later went on to produce Adam Ant's swingbeat-tinged Manners & Physique (one of the first CDs I ever owned!).

The Kenny Dixon, Jr. Remix was actually something more like a dream live jam, featuring Amp Fiddler, Bubs Fiddler and Norma Jean Bell riffing on the tune's original theme for a solid nine minutes.

Yeah, yeah, I know it's Southern California. It only gets so cold here. What can I say, I've always been a tropical man at heart.

P-Vine did all those People Records reissues, The J.B.'s, Lyn Collins and Maceo Parker, along with the Lowrell album and even the N.Y.C. Peech Boys!

Which was also the name of their studio in Dollis Hill, London. It was either upstairs or downstairs from 4 Hero's studio (I can never remember which).

Even if my favorite track was the relatively straightforward southern rap of Spaghetti Junction!