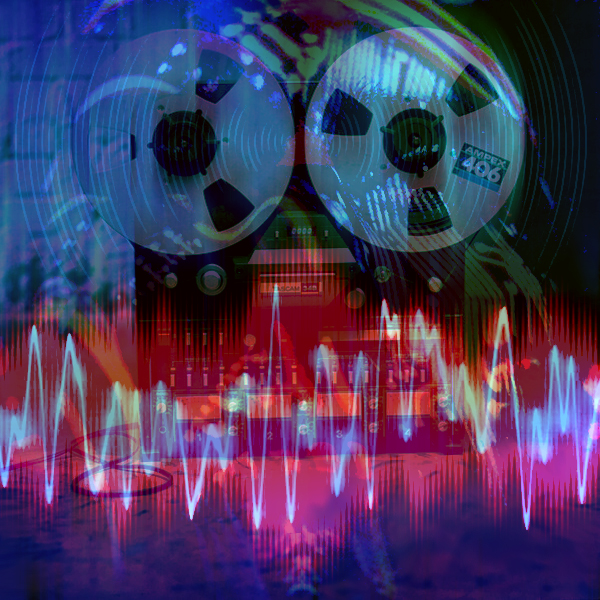 One thing that's become apparent as we've moved through the various stations of this whole Terminal Vibration saga is that the music grows decidedly more electronic, and more sequenced, with every passing chapter. Starting out in the largely played-on-live-instruments punk/funk/new wave mash-up of the first few segments, it ever-so-gradually transitioned into the cavernous spaces of dub and hip hop's illogical sound mazes, before ultimately sliding into the whole electro/synth/industrial slipstream and the digital realms of house and techno earlier this year. Electronic music through and through, in other words.
That's where we left it before stopping off in the canyon for a spell, but now we're back again for the final chapter. The destination in our protracted journey — teasing out the connections between post punk and machine funk — lies in the rolling silicon hills of machine soul, music which as often as not sounds as if it were carved from slabs of onyx. The line between techno and machine soul is sometimes so subtle as to be barely detectable (see the oeuvres of Dâm-Funk, Juan Atkins, SA-RA Creative Partners and Anthony Shakir, for instance), but it's there nonetheless.
This faint delineation highlights that which is so undeniably distinctive about each form — even as they run parallel to each other as post-disco flavors of machine music — both are thrown into stark relief by their inherent proximity to one another. Like the colors red and green or orange and blue residing across one another on the same color wheel, one seems to illuminate the other, making it pop from the page. The juxtaposition of Anthony Shakir's Tracks For My Father against Erykah Badu's Mama's Gun, 69's 4 Jazz Funk Classics with Tony! Toni! Toné!'s Sons Of Soul or Missy Elliott's Da Real World with UR's Interstellar Fugitives seems to animate the sound and vision of all parties involved with an amplified clarity, serving as a decoder ring of sorts in getting to the heart of both musics.
Throw in the breakbeat science of 4 Hero, A Guy Called Gerald, Shut Up And Dance and the Kemet Crew — on one hand — and Tricky, Terranova, Massive Attack and Smith & Mighty's time-ravaged trip hop noir on the other, and you've got a stunning image of the intersecting, criss-cross paths of modern music coming into their own at virtually the exact same time. Even now, we're still riding that wave, felt beneath the surface of today's pop fabric even if a frustratingly large swathe fails to live up to the initial promise. Diminishing returns, or a momentary calm before the storm? My money's on the latter... it has to be.
In the meantime, over the course of this year it seemed to make sense to check in with this particular stretch of post-punk/post-disco road, one that seemed (in part at least) to imbue the music with tactile physicality and a sense of ATMOSPHERE. This was music that emerged from somewhere — be it Bristol, Chicago, New York or Detroit — with a singular story to tell, a story that was told as much between the lines as within them. Perhaps it's at this axis of human and machine interface — I'm talking about Mike Dean's basslines and Jimmy Douglass behind the boards, The Prodigy's on-the-fly mix-downs and Moodymann's mirage of sequencer programming and live instrumentation — where the magic happens?
At any rate, just as with all the others, the final Machine Soul chapter of Terminal Vibration will feature a handful of satellite entries (the first of which we've already seen with the Alexander O'Neal record) cleaving to its theme, which in this case will last us for the remainder of the month (and year, for that matter). Then, we'll wrap up the whole Terminal Vibration saga with a monster break out to kick off the new year. There's also one record that perhaps makes sense of the entire selection, which we're going to give the deeper look-in it deserves, along with a bit of back story that improbably crosses wires with the canyon (but then, as I often say, it's all connected... it's all of a piece).
All of that coming very soon. Until then, stay tuned to the Terminal Vibration...