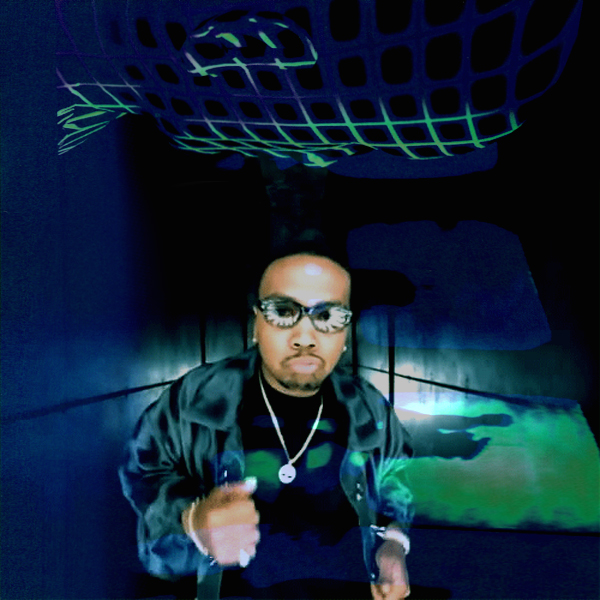 In the lingering afterglow of the New Year's Eve 25 From 97 list, I've spent a couple weeks immersed in the fun house, hall-of-mirrors world of Timbaland (a place I'm always down to dwell). After all, '97 was the year during which the producer reigned supreme from behind the controls, with no less than four records making my top 25 from that year (quite a feat in a year that, musically and otherwise, ranks as one of my favorite of all time). Further yet, standing as we are at the precipice of the machine soul vector of Terminal Vibration's upcoming final chapter, it chimes in perfectly with the prevailing mood at the moment down in The Parallax Room.
And if we are talking machine soul, there's absolutely no getting around the man's body of work. There's r&b before Timbaland and r&b after, with a seismic shift lodged right in there between, hinging on the axis of his chrome-plated vision. Filtering post-disco modern soul/electro boogie/swingbeat through the cracked lens of street level hip hop, he blended it all into a derezzed cocktail and scattered it back across the grid like a shimmering constellation. In the process, he crafted a lush sonic world around his extended crew Da Bassment, with which they stormed the walls of hip hop radio and changed its face forever. Mixed with all the crisp detail of vector science, his shade of RnB futurism arrived just in time for the 21st century.
His was a machine soul vision so potent that one could focus on nothing but 1997 and its orbiting months — roughly speaking the two years spanning between 1996 and 1998 — and still come up with a wealth of epoch-defining material. From one summer to another, that's just what we're going to do: focus on the two years of his initial splash, an early peak when the man was running tings across the board. This the era when he built up a reputation as the producer to watch, and it remains the foundation upon which his legend still stands. So rewind your mind back to 1995, and zoom in on a little Virginia crew called Swing Mob, where today's story begins.
Swing Mob was Tim's original crew (which would later morph into Da Bassment), rounded out by loverman Ginuwine, rapper Magoo, Playa (the trio of Static, Smokey and Black), Ginuwine, Magoo, engineer extraordinaire Jimmy Douglass and the one and only Missy "Misdemeanor" Elliott. Putting in work on 4 All The Sistas Around Da World by Sista (Elliott's original girl group), they were discovered by Devante Swing of swingbeat sensation Jodeci, who drew them into the group's orbit on the sessions for their second album, the awesome Diary Of A Mad Band. Staying in the fold into the summer of 1995 for the crew's third and final album — The Show · The After Party · The Hotel — Timbaland continued working behind the scenes on tracks like Bring On Da' Funk and Time & Place, which were largely peak-era r&b bump 'n grind, albeit colored by strange post-disco electronic timbres that offered the faintest trace of things to come.
The very same month that Jodeci's swan song dropped, Timbaland unleashed his crew's de facto debut, hidden in the middle of the Dangerous Minds soundtrack. More widely understood as the home of Coolio's chart-busting Gangsta's Paradise, it's the low key downbeat of True O.G. (credited to Jodeci's Mr. Dalvin & Static of Playa) that burns brightest in its shadow. Perched midway between rap and r&b, it's the first warning shot of Tim's trademark electronic sound, flickering there just below the surface.
With those trademark treble-heavy, snap back beats, burning bassline and a warped guitar slowly drip-dropping into lush pools of wah, it's already some distance traveled from contemporary r&b: Tim's future sound in chrysalis. With one foot in the present and the other in the future, it lurks in the space between both halves of the decade. It's the perfect soundscape for Dalvin to trade raps against Static's smooth swingbeat croon, an ace negotiation of the era's mid-range groove and party-down vocal stylings.
The record also features a cameo from Devante Swing himself on Gin & Juice, another minor highlight of the record. It's interesting to note the way Swing's relationship with Timbaland mirrors new jack king Teddy Riley's concurrent mentorship of the young Pharrell Williams, in both cases the future visionaries given a chance to make their first steps into the pop landscape by luminaries of the prior era. In retrospect, it makes perfect sense to find the origins of modern r&b's prime architects firmly grounded in swingbeat (the original hip hop soul).
Then, a year later, comes Da Bassment's Love You Down, to my knowledge the first unveiling of the newly rechristened crew. Tucked away at the end of another summer soundtrack (for Eddie Murphy's remake of The Nutty Professor), this is the true line in the sand. The production is credited to Devante Swing but I'm not convinced... the whole thing screams Timbaland. This is the moment that his vision arrives, fully formed. With its treble-heavy, rapid-fire hi-hat/snare click beat underpinning a spare guitar figure and strange sonic flourishes — warped vocals in the bridge, occasional wind-rush synth hydraulics and what sounds like digitized birdsong — it has all the hallmark's of Tim's peak-era sound, laying the groundwork for a little record that would arrive later that summer...
Aaliyah's One In A Million is where the floodgates truly opened. Less than half the tracks on Aaliyah's sophomore album were produced by Timbaland, but it was more than enough canvas for the man to set the world ablaze. Tunes like Hot Like Fire and Ladies In Da House were hip hop soul of a shade not yet heard before, taking a lackadaisical angle on boom bap with the stuttering clickety-clack of its riddimatic beats and deep stoned atmospherics (keys/synths/guitars) drifting in the ether, splitting the difference between Juan Atkins and Blue Lines (by way of Al Green's I'm Glad You're Mine). The almost incongruous commentary from Timbaland behind the boards highlights another key element of his sound, with his low key, almost subliminal baritone raps echoing the off-the-cuff in-studio exhortations of Jamaican producers like Mikey Dread, Keith Hudson and Lee "Scratch" Perry.
Even if all these innovations had already hit hard enough — and they did — they were eclipsed by the slow jams, where the record made its biggest splash. I'm talking about 4 Page Letter, Heartbroken and most spectacularly One In A Million (the track). The latter, with its body wah keyboards and stardust synths underpinned by that trademark stutter-riddim tricknology, it effectively works from the blueprint of Love You Down and beams the results across the galaxy. Sounding like a secret ballad eloped from the ethereal second side of Model 500's Deep Space, the song's every texture seems run through the gauntlet of effects, with strange tics tucked away in corners of the soundscape (not to mention the sound of crickets looping in the background the entire time!).
Even if Tim's productions are its undoubted highlights, the record remains a sturdy tile of lush r&b, with the cover version of The Isley Brothers' Choosey Lover (subtitled Old School/New School) a personal favorite. Despite the seeming gulf of light years between the aforementioned tracks and everything else, it all manages to sound of a piece, flowing remarkably well as a complete album experience. I suspect that this is really down to the way tracks like Never Comin' Back and If Your Girl Only Knew (the last two of the Timbaland productions) work as a bridge between both worlds, melding his new beat science with the full-bodied sound of mid-decade r&b. As if to say, yea, I can do that too...
Hot on the heels of One In A Million comes this record, which was Timbaland's first top-down production. Everyone knows Pony (which should really be heard in its 12" Extended Mix, with the elongated instrumental bridge), and rightfully so. Maybe it's the best thing here, but the surrounding album sets the perfect stage for its reign. With the running Keyser Söze/who is this Ginuwine? theme in both the intro and interludes, the off-the-cuff beats tucked between songs, and the general moody air of loneliness, it's the ideal setting for Ginuwine's loverman moves to melt into Tim's vector-drawn soundscapes.
What sets this record apart from everything to follow is its subtle sense of isolationism. Despite the lush sensuality of tracks like Pony, Ginuwine 4 Ur Mind and Holler, the lion's share of the record is given over to a lonely desolation that verges on trip hop (I'm sick of being alone). The mournful I'll Do Anything/I'm Sorry is built on a sample from my favorite Stevie Wonder song (Visions), its downbeat melancholy paralleling the bleak torch songs on Tricky's 1996 records (see Live W/Yo Self, Poems and Makes Me Wanna Die). As if to drive the point home, the awesome G.Thang (featuring Missy Elliott and Magoo) even rides the spectral organ line from Portishead's Numb while strings plucked like clockwork ricochet across its skull-snapping beat.
Tell Me Do U Wanna — with its Derrick May Rest-style synths and lush Sonic Sunset keyboards — locks into the same alien dislocation one finds in techno (the record's other big parallel). Holler's melody materializes in a haze of acid synth-lines, distant pads and almost subliminal bleeps, while Hello is a slowjam constructed almost entirely from dial tones, a phone message, more bleeps and another synth straight out of Detroit techno. Lonely Daze splits the difference between Bristol and Detroit, with its spaghetti western guitar runs trading verses with another techno soul synth flourish (someone should really be keeping track!). Not to mention another synthetic birdsong.
Of course the record's most techno moment is also its most famous: Pony rocks a slow-motion pole dance groove — built around a snatch of Zapp-style android talk box vocal — while lavish synths pour into the chorus (think lush mid-decade techno like Stacey Pullen's Silent Phase record and Kenny Larkin's Metaphor). I've always liked the way Tim would reprise specific elements from big tunes, the way that Pony's yeahh robot hook crops up in Ginuwine 4 Ur Mind and yet again in World Is So Cold (not to mention its teasing presence in the Intro). The music video for Pony is ace as well,1 sharing fish-out-of-water good ol' boy vibes with the video for Beck's Where It's At2 (both videos remain twin classics of the era).
Similarly, the music video for The Rain Supa Dupa Fly was a stone cold classic of the form (only more so),3 turning the era's glamour chase on its head. Of course, the song itself is even better, with all the elegant futurism of its kung fu beats, squelching radioactive bassline, weather storm atmosphere and echoes of Ann Peebles' I Can't Stand The Rain underpinning Missy Elliott's surreal wordplay. The combination is quite simply infectious. Like I was saying the other day, every other line gets stuck in your head and stays there.
The title track's solitary nature — featuring nothing but Elliott and a couple ad libs from Timbaland — mirrors that of Ginuwine... The Bachelor (which aside from appearances by Missy Elliott and Magoo was an intimate affair), but the remainder of this record is another story altogether, featuring guest spots for everyone from Aaliyah, Ginuwine and 702 to Busta Rhymes, Lil' Kim and Da Brat. It's the most laidback party of the year, captured on disc in a haze of ganja smoke, all backlit in vector neon. If you're looking for that one front-to-back album-length masterpiece, the place to start with Timbaland and Da Bassment, then look no further.
The crisp downbeat of Hit 'Em Wit Da Hee — with its almost subliminal guitar/tone interplay — makes the perfect introduction to their world, coming at you like a warm up while Lil' Kim and Missy trade verses, it slowly builds and builds without ever showing its hand or breaking a sweat. Check the Remix Extended Version on the 12" promo for a burning remix, complete with new lyrics, an added guest spot from Mocha and more stabs than Norman Bates (not to mention a tasty sample from Björk's Jóga in the climax).
It's this casual, tossed off nature that sets Timbaland apart from a lot of the try-hard producers to come in his wake. When he does approach the filmic, as in Sock It 2 Me — with its 70s-tinged baritone horn loop sounding like Rocky Balboa and Apollo Creed going ten rounds in the ring4 — it's done in such a loping, offhand manner that it somehow manages to negotiate the space between machine soul and hip hop sampladelia with uncommon ease. It's that rare tune that would work equally well alongside both SA-RA and DMX in the mix.
The last of the big singles was Beep Me 911 (which didn't come out until the following year), with its gloriously distressed backing vocals from 702 and almost Juan Atkins atmosphere, although there's plenty of other moments that could have set the airwaves ablaze. Izzy Izzy Ahh rides a rambling bassline and fatter-than-usual beat as Missy unfurls stoned non-sequiturs over the top, the end result sounding not unlike some killer digital Jamaican deejay record.
In contrast, the blissed-out balladry of Friendly Skies features a duet with Ginuwine, its sun-kissed strings augmented by yet another reprise of the Pony synth and the distant sound of whirring propeller blades offering the perfect counterpoint to this Marvin Gaye-esque ballad (Flying High On The Friendly Skies indeed!), with subtle shades of Kraftwerk/Zapp/The Egyptian Lover's Computer Love and Eightball & M.J.G.'s sun-glazed Top Of The World slipped almost subliminally into its dreamlike vision.
I could go on and on, believe me... I've only scratched the surface. I could talk about the way Why You Hurt Me walks a tightrope between heartbreaking and hilarious, or how Don't Be Commin' In My Face and They Don't Wanna Fuck Wit Me embody the quintessential Timbaland sound, or even the snap-crackle-and-pop attack of Gettaway and Pass Da Blunt's dusted downbeat, but we're still only halfway through 1997... and we've still got a whole other handful of fire to go.
SWV

Can We

vs.

Total

What About Us
RCA

/

LaFace

1997
As the summer continues, the Supa Dupa Fly vibes get picked up on and expanded for a couple soundtrack moments by a pair of r&b girl group trios. Both tunes seem to split the difference between the Missy record and One In A Million, imbuing the music with a carnality only hinted at before. Lifted from the Booty Call soundtrack, SWV's Can We is actually my absolute favorite thing Timbaland's ever done. From the gliding quicksilver tones of the melody to its crisp, unhurried beats and the ladies' intricate harmonies (not to mention a choice rap from Missy Elliott), it's just so effortlessly perfect.
Total's What About Us comes from the Soul Food soundtrack, and it's another roots 'n future triumph with just a touch of dread. There's unlikely shades of the 1970s in there somewhere (not to mention street corner doo wop), its piano staccato and plaintive guitar line bringing to mind Curtis Mayfield, while that subliminal 303 line, swirling synths and bionic beatboxing from Tim mark it out as a product of the future/now. His show-stopping rap particularly noteworthy, especially in light of what's just around the corner...
In which Tim steps out from the shadows to trade verses with partner-in-crime Magoo. He may boast that I ain't gotta rap, all I gotta do is talk on this track and you'll still buy it, but rap he does, all over this record (and thankfully so). I know that his rapping comes in for criticism in some quarters, but I don't even care. I've always been a huge fan of the man's casual baritone style, seemingly unfurled in the mix in such an offhand manner. Coming in as he does from behind the boards to drop the occasional phrase on most of the records he produces (adding that trademark touch to an already unmistakable atmosphere), it's a real treat to hear him stretch out over the course of a 75-minute album.
After the protracted intro of Beep Beep, the opening groove of Feel it sounds so fresh, so very cutting edge, with Tim sounding on top of the world as he unfurls subtly amped couplets with glee. Plenty of these tunes found their way onto the radio at the time, from the clockwork groove of Up Jumps Da' Boogie — which finds beeps, bleeps, raps and harmonies interlocking into a makeshift machinery — to the high speed chase of Clock Strikes Remix with its Knight Rider motor sequence and quotations from The Junkyard Band's Sardines. One of three tracks to appear on the record in both original and remixed version, its motorik update of the loping original is so drastic that it's practically a whole new tune!
Even more so than Supa Dupa Fly, Welcome To Our World comes on like Da Bassment's party of the year, and everyone from Missy and Ginuwine to Playa and Aaliyah are invited. The hit Remix version of Luv 2 Luv U burns endless on a motorik computer riddim, but I might like the melodramatic original even more. Draped in dramatic soundtrack strings and shot through with more of those infectiously tweaked backing vocals, it even finds Tim sneaking in the line Do you wanna ride it, my pony? as Shaunta and Playa weave their vocals in a numbed ennui. The latter also ignite Smoke In Da' Air, with crystal clear swingbeat-redolent harmonies soaring over cutting edge riddimology.
The trip hop vibes of Writtin' Rhymes once again mirror Tricky & Laveda Davis' Live W/Yo Self, while 15 After Da' Hour has an unmistakable dancehall flavor. The latter rocks a crazy repetition that would probably drive most people crazy, but I love it! When Magoo closes his rap with Drinkin' like a sailor, pass out drunk, at 7:15 had a dream I was a monk and Tim chants the title in full on ragga mode, it comes as a total release.
I actually think that beat-for-beat this album rivals Supa Dupa Fly, losing out mainly because Magoo can't hope to compete with Missy's surreal vision (even if he does have the odd turn of phrase that gets under your skin). Still, you get Timbaland's rhymes thrown into the bargain, and that's no small thing. At any rate, there's a reason why all his beats work as instrumentals in their own right, often hovering as they do in that interzone between Deep Space and Mind And Body, and Welcome To Our World works as the perfect showcase for all of that.
The last of the core crew to get an album, Playa's Cheers 2 U dropped in spring of '98. Static splits the production duties with Timbaland, giving this record a strong grounding in post-swingbeat fundamentals, with less focus on the strange shades of techno and trip hop cropping up elsewhere today. Still, the awesomely spare digital funk of Don't Stop The Music finds the trio riding skull-snapping beats and a triggered bass stab with a remarkable sense of of minimalism. The burning post-disco electro-boogie of Yarbrough & Peoples' 1980 original was futuristic enough, but this strips everything out in the spaces between the spaces and rebuilds it as a low riding Cadillac, leaving the crew to weave their harmonies through its syncopated interplay.
However, the vast majority of the record is densely populated with the smoothest of slow jams. In many ways the flipside of Ginuwine's dread trip hop vibes, this is very much descended from the spirit of Jodeci's records from the first half of the decade. Case in point, All The Way is — despite the stutter-funk beat and chirping samples — a lush piece of balladry firmly in the new jack tradition, the trio's harmonies soaring over a body wah of strung out soul guitar. The title track's moondust atmosphere recalls The Isley Brothers' Between The Sheets sound, its gliding strings festooned with clockwork tones and fluttering fragments of saxophone.
Aside from Don't Stop The Music, the one exception to the rule is Ms. Parker. Boasting a great stoned sound, it's built on a rapid-fire Random Noise Generation-style fragment of warped guitar looped to repetition just like The Burden Brothers would do it, with yet another instance of tweaked backing vocals smoldering beneath it all. Even managing to sneak in Missy Elliott for the rap, the trio imbue their vocal attack with a strong sense of forward propulsion, resulting in an infectious burner fit for long summer days and sunset cruising.
Nicole's Make It Hot has similarly dusky vibes, along with another rap from Missy Elliott (this time plus Mocha) and a nagging synth stab that — when paired with the triggered vocal and looping plucked string — always makes me think of Octave One. It shares the barely-contained sense of trepidation betrayed in Total's What About Us, spiked this time with just a touch of Pre-Millennium Tension. I dunno, to my mind this stuff is indivisible from things like Portishead and Martina Topley-Bird. Trip hop, to a man. Certainly more so than the chill out hordes that were beginning to creep into vision around this time... I'm not naming any names though.
It's at this point that hordes of young Timbaland pretenders also began to make their presence felt in spades (there's too many producers that's livin' off these fraud beats). You'd hear it everywhere! Which is no bad thing, when it was done well. Possibly my favorite instance being Mýa's It's All About Me, which was produced by Tim's old Swing Mob associate Darryl Pearson. Jam & Lewis did great things with it as well, particularly on Janet Jackson's exquisite album The Velvet Rope (two tracks from the album, Go Deep and I Get Lonely, even got the Timbaland remix treatment on their respective singles). Still, there were just as many lame imitations (once again, not naming any names!). It seemed almost everyone was trying their hand at his signature sound...
As if in response, Tim dropped Are You That Somebody (another stowaway from a blockbuster Eddie Murphy soundtrack, this time Dr. Doolittle, which is widely agreed to be his crowning achievement. An utterly strange record, it's nevertheless skewed pop at its absolute finest, and accordingly set the charts ablaze. The first time I heard it, my response was something like WTF is going on?! The second time, I was still floored. The third time, all the elements of nagging brilliance started to individually unfold: the Game Boy synths, the cooing baby from Prince's Delirious, Aaliyah's fraught delivery ('nuff tension!), the Oompa Loompa-esque backing vocals and the rapid-fire drum machine/stab interplay all blend into a hypnotic sway. It just shuttles you to the rings of Saturn...
This is a record defined as much by its gaps between the sound as anything else, an utter triumph of minimalism without drawing attention to the fact. It's not until you examine the track (as I suspect most people who make beats have, surely?) that you realize how much Tim achieved with so little. Not to mention that, once again, he puts down another great little rap (possibly his most memorable ever?). It's just the icing on the cake of an unforgettable record. A definite case of the master laying down the gauntlet for everyone else, it's the perfect climax to the era, embodying everything that made the man's music so special.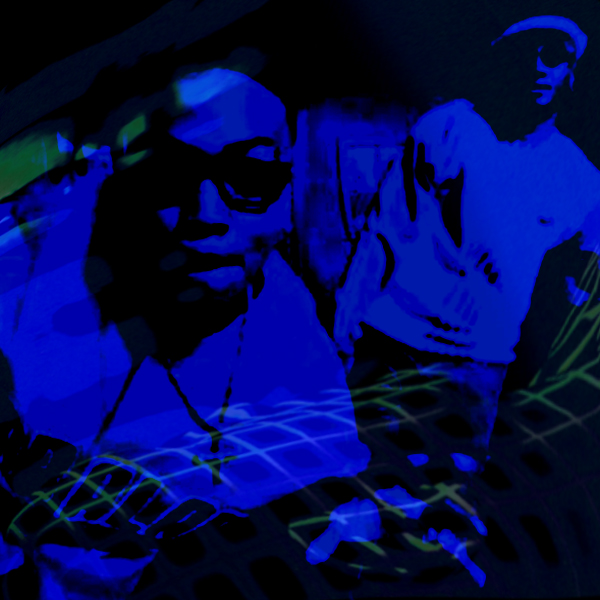 Its influence can be felt in everything from records to come in its immediate wake like TLC's Fanmail and The Writing's On The Wall by Destiny's Child to the increasingly electronic sounds of chart-storming hip hop (Country Grammar for real). His solo album (Tim's Bio: Life From Da Bassment) later that year prefigured his work with rappers like Ludacris, Ms. Jade and Jay-Z. And of course, there were more great records in store from Da Bassment, especially turn of the century outings like Aaliyah's Try Again, Ginuwine's 100% Ginuwine and Missy's Miss E... So Addictive, records that defined the era alongside The Neptunes and other southern outposts like The Dungeon Family, No Limit and Cash Money.
It illustrates the way everything here set the stage for the 21st century machine soul style embodied by everyone from deep space explorers like Spacek and SA-RA to strung out sirens like Kelela and Tinashe and even the future funk of figures like Dâm-Funk and Jimmy Edgar. Even The Neptunes and Outkast's Stankonia seem indebted to his vision. It all seems to shine through the prism of that blueprint he laid down at the tail end of the decade, refracted like stardust into seemingly countless possibilities and directions. It was the fulcrum, the point at which early-nineties swingbeat tripped and fell into the future... and there was no turning back.
Zoom in perhaps it all gets a bit more complicated (as it usually does). Of course there were figures dabbling with the sound as far back as the 1980s... for instance, Mtume and Kleeer (to say nothing of Marvin Gaye), and there may also have been plenty of fellow travelers in the nineties as well, ranging from Juan Atkins to Romanthony. Still, as symbolic moments go, they don't come much better than Da Bassment. What set Timbaland apart from all the others was that he made the sound his full-time job — it even became his calling card in the process — making him the indisputable godfather of machine soul.
Footnotes

1.

Ginuwine. Pony. Ginuwine... The Bachelor. Lucero, Michael. 550, 1996. Music Video.

2.

Beck. Where It's At. Odelay. Hanft, Steve. Bong Load, 1996. Music Video.

3.

Missy "Misdemeanor" Elliott. The Rain Supa Dupa Fly. Supa Dupa Fly. Williams, Hype. The Goldmind, 1997. Music Video.

4.

Although it was actually sampled from a record by The Delfonics.