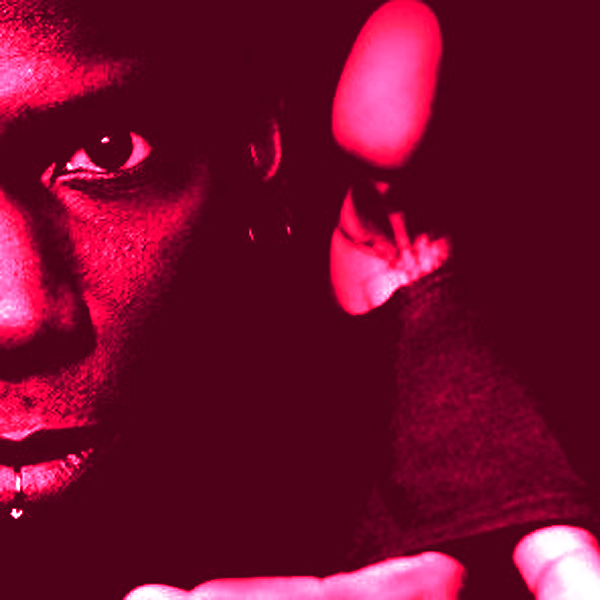 The early years of house music in the mid-eighties turned up a whole brace of memorable figures, from Larry Heard and the soulful ruminations he unveiled as Mr. Fingers (which drew up the blueprints for deep house) to Farley Keith and his raw jack trax (which laid the foundations for acid), or even Marshall Jefferson, whose records like Move Your Body and The Jungle (as Jungle Wonz, with Harry Dennis) connected with a lineage stretching back to disco, Philly soul and — in the case of the Wonz — even The Last Poets. And yet, if there's one figure who stands above all else as the scene's singular visionary iconoclast from year one, then it must be Jamie Principle. That's right, I said Jamie Principle!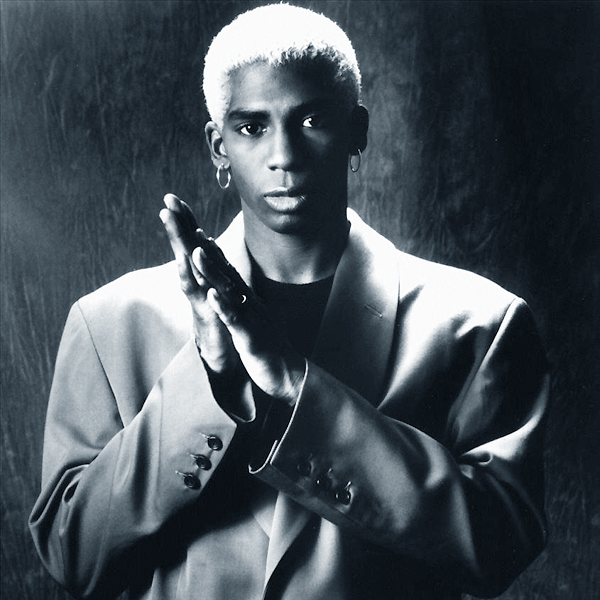 With a vision that seemed to refract the carnality of Prince through an almost Gothic — even cyberpunk — lens, and post-disco dancefloor moves shot through with a new wave sensibility suggesting a strong affinity with the European sounds of Depeche Mode, Visage and Kraftwerk, he plied an odyshape house-not-house sound that still strains at the confines of any misguided attempts to pigeonhole it. Imagine the brittle electro pop of Depeche Mode's Speak & Spell crossed with the darker vibes of Violator (ten years later) — right there in the middle of the 1980s — and fronted by the Black Bowie... and you'd still be only halfway there. That's because Jamie Principle was like the ghost in the machine, rerouting the circuitry — and possibilities — of a very limited set of resources to spawn a sound no one else had even dreamed of.
So he went on to become a superstar, right? Within the realm of house music he's one of those names, a figure who commands non-stop respect, but in the wider world of pop, a combination of factors prevented him from ever breaking through to the level of household name that he so clearly deserved (one could certainly imagine him being mentioned in the same breath as the aforementioned Prince and Depeche Mode, along with figures like New Order and A.R. Kane). You see, some cats just come too early and too unique, running in overdrive and so busy doing their own thing, that others wind up crashing in to run with their templates and ultimately take all the recognition. That's the way of the world, Tilly.
Where Prince and Depeche Mode had the benefit of major label backing, a setting where they could gradually develop and ultimately flourish, Principle was forced to battle it out on a series of local independent labels (some of which turned out to have a reputation for ripping off their artists) before ultimately forging ahead on his own. Even New Order and A.R. Kane, themselves ostensibly on indie labels (Factory and Rough Trade, respectively), were given strong promotion muscle and considerable room to grow. By the time he did hook up with a major (Smash), it was seven years after his initial splash, and they didn't seem to know what to do with him. It's a story all too familiar to anyone with even a passing interest in dance music, and it breaks your heart.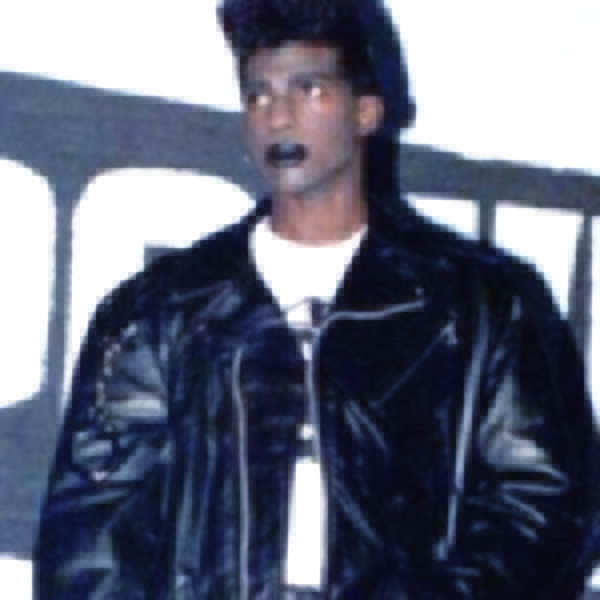 When the dust settles, what one's left with is the records, records that betray the man's extraordinary vision. That his career never quite took flight in the decades to follow only serves to underline the mystique, with but a tantalizing glimpse of what might have been in the handful of records he left behind. It's a glimpse that nevertheless manages to dwarf the scale of many other, more visible artists whose careers have spanned decades, scores of records and acclaim. Somewhere in that series of about a dozen records lies an entire shadowy terrain, just waiting to be explored by curious, wounded souls the world over. So let's take a look...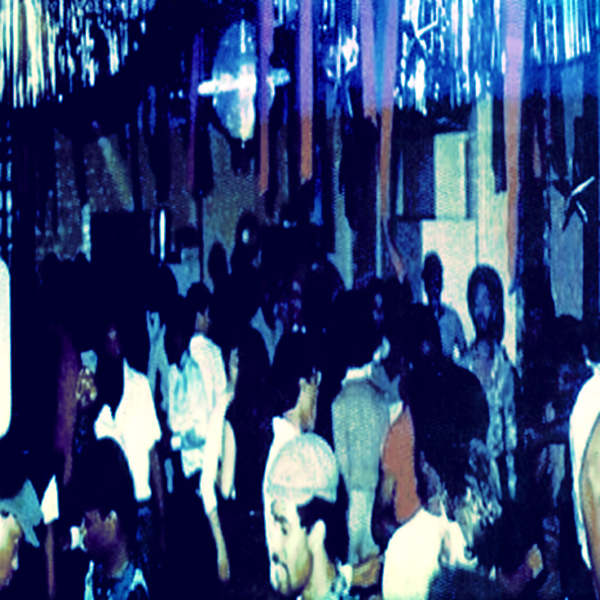 Jamie Principle emerged in the heady days of house music's dawn in the city of Chicago, back when the term still just referred to the post-disco sounds being played at local clubs like Frankie Knuckles' Warehouse and the Powerplant, and Ron Hardy's Muzic Box. At this point, Principle was just an introverted kid who recorded intimate bedroom missives directly to tape, until he was eventually convinced in 1984 to give Knuckles a cassette containing an early version of the song Your Love. When Knuckles dropped it in the mix alongside the usual stew of Salsoul, Philadelphia International and new wave cuts, it sent the dancefloor into a tizzy and quickly became an anthem, a signature tune for the club.
Compared to other dawn-of-house records like Jesse Saunders' On And On (which was probably the first to ever be pressed up to vinyl), what's striking about Principle's records is the extent to which they are fully realized songs, with a sense of drama far exceeding the (brilliantly) funktional jack trax norms of the era. And at a moment when a lot of the magic had begun to seep out of the charts (with a definite sense of stasis and uniformity creeping in), Principle's sound returned a sense of drama to the dancefloor that rivals the greatest of the new romantics and even the divas of digital disco's reign. With a half decent marketing push behind them, songs like Your Love or Waiting On My Angel would have set dancefloors (and likely charts) ablaze the world over.
Instead, Principle's debut came out in 1985 on the resolutely underground Persona imprint, which in retrospect fit the mysterious contours of his sound perfectly. Make no mistake, this is one of my absolute favorite records of all time (#16, to be exact!), and one of the great debut splashes EVER. The tune itself is pure electricity: a tensile bassline — bounded within the digital drums' matrix of rhythm — pulses into a cloud-covered horizon as a four-note bleep pattern ricochets within the parameters of the groove. The drums are firmly grounded in the context of the mid-eighties dancefloor, but — with the same spirit as all the greatest Nuggets tunes — the circuitry's been rewired. Using the same tools as everyone else, corridors are opened beneath the well-traveled surface and possibilities unlocked, and Principle rewrites the rulebook in the process.
Plaintive synths bathe the track in an eerie glow, and young Jamie dives in with his singular vocal fingerprint. Like some unlikely negotiation of new romantic and proto-RnB — in spirit perhaps somewhat reminiscent of Prince at his most understated — his vocal attack is nevertheless utterly and completely alien, a clear case of an artist doing his own thing. His wordless scat in the bridge is worth the price of admission alone, catchier than the main hook-line in most other tunes of the day, while his periodic offhand laugh seems inspired by Alison Moyet's immortal chuckle in Yaz's Situation (the very same laugh that would later crop up in the epochal Nude Photo record by Derrick May, in fact).
Take special note of those lush rainforest strings, which tell a story of their own. When I first heard the b-side Dub Mix, I'd inadvertently left the turntable set to '33 (the b-side is actually '45, while the flip was '33), and the pitched-down result sounded like something Angelo Badalamenti would later cook up for one David Lynch's surreal dream logic visions. In truth, even played at the right speed it ain't too far off. All of this done on the dancefloor and with such a spare arrangement, like Model 500's Night Drive Thru-Babylon and Hashim's Al-Naafiysh The Soul, it augurs entire futures while still dwelling in the shadows, well outside the glitz of the media glare. Even that's a revolution in its own right (shades of UR and 430 West).
Following hot on the heels of Waiting On My Angel was the aforementioned Your Love, also released on Persona, a year later in 1986. Starting with another looped bleep sequence, this time a shade more relaxed and comforting, the drums come crashing in with a loping bassline and another set of plaintive synth strings. Enveloped within these cathedrals of sounds Jamie intones words derived from a poem he wrote for his girlfriend:
When I'm with you I believe that your love is true.
When we love you turn me out, you know what to do.
Visions really blow my mind fantasizing all the time.
The tune features the first of Principle's many trademark circuit-bent synth solos, keys dancing and searching across the track's progression in the sort of move that Derrick May would one day turn into a way of life. It's a sound once could get lost in, and with the full-length Club Mix spanning a cool eight minutes, there's certainly plenty of room to roam. The record came this time housed in a gorgeous sleeve reminiscent of Kraftwerk and The Man-Machine, which — combined with the extraordinary sounds contained within — cemented the otherworldly impact of Principle's sophomore slam and the man's status as a triple threat to watch.
These striking early endeavors led to house don Frankie Knuckles taking Principle under his wing and remixing Your Love as the b-side to Baby Wants To Ride, which was released on the mightiest Chicago label of the day, Trax Records. Both records made a considerable impact, but Baby Wants To Ride was particularly revelatory, a track you'd struggle to find comparisons for. In spirit, it bears a spiritual similarity with Prince twin penchants for surreal, conversation with God asides and striking moments of pointed protest (see The Ladder, America and Controversy), but the sound here is far stranger, galaxies away even, as unique as it is difficult to describe (but you know I'm gonna try).
With a svelte, futuristic rhythm loping in unstable forward-motion, one reaches for comparisons with punk funk and mutant disco when confronted with this utterly alien technoid boogie. Principle begins with a quick prayer before God replies, the half-spoken narration literally riding a groove of shuffle-funk bassline grinding against a compact drum loop and another arcade bleep pattern looping mindlessly within. Then, this great detuned synth explodes, smearing across the track in great waves, gradually receding onto the horizon before crashing against the beat again and again. In true Prince(iple) style, the spiritual intertwines with the sensual in a gradual buildup of tension and dread, before he throws the political in the mix as well.
Citing the Book Of Revelation and demanding, South Africa, let my people go, he adds Ronnie wants to ride me because he thinks he's king, but it's hard ride baby, when you're living in a fascist dream. Then we get the immortal couplet:
Make love, don't fight...
I wanna save a life.
Make love, don't fight...
I wanna fuck tonight!
Maybe I can see why it didn't trouble the Billboard charts after all! If the PRMC and Tipper Gore were losing sleep over Prince, quite what they'd make of Jamie Principle is anyone's guess. But, like I said before, completely unique and utterly alien. One wishes there were scores of tracks as brilliant, whole sectors of sound mapped around it and explored more thoroughly. Of course figures like Chicago's K-Alexi Shelby and Detroit's Blake Baxter (plus later auteurs like the sorely missed Aaron Carl) gave it a shot, and they're all fascinating, brilliant artists in their own right, but none of them could match the man's visionary scope and raw sense of gravity. I suppose there can only be one...
Principle managed to drop another set of gems on his final 12" with Frankie Knuckles, It's A Cold World b/w Bad Boy, rounding out what I'm now going to dub The Alien Era (roughly speaking, his first four records). It's A Cold World — appropriately enough — showcases Principle at his absolute iciest, its desolate sonic tundra defined by dead-eyed synths and a nagging bleep refrain over a lock-step bass/drum rhythm, haunted by another set of the man's lonely intonations. I'm reminded of peak-era Yello in places, and yes there's a real rubberband quality to these elastic rhythms. Stripped-down and nimble without one element out of place, they're miles away from the locked-down 4/4 rigidity that house proper is sometimes accused of.
The flipside's Bad Boy similarly taps into real new wave vibes, with Principle's delivery both wounded and defiant (an echo of his core duality a fusion of introvert the exhibitionist), its sexually ambiguous in a Man Who Fell To Earth/Beyond The Black Rainbow fashion. It's a perfect pop song, an anthem, widescreen on a shoestring and a rallying cry for the subculture that never was (or perhaps was, but spread across the globe in a diaspora of like-minded lonely souls hidden in the shadows). A simply perfect encapsulation of the sensitively articulated, street-level glamour/anti-glamour that one finds tucked away in places like progressive-era Detroit, the Bristol blues and of course early Chicago.
In the wake of It's A Cold World, Principle and Knuckles parted ways. Things seemed to have soured somewhat, amid a situation where Principle only received a subtle co-writing credit beneath a large FRANKIE KNUCKLES PRESENTS legend at the top of the records (with no mention of Jamie Principle afterward, as the vocalist). One of the open secrets of the Chicago house scene during this era is that jack trax were jacked left and right, artists were often left in the cold, and hardly anyone got paid. Trax label boss Larry Sherman was certainly noted more than once for his shady business practices. Chalk it up to another reason Principle's career was hamstrung in a by now long line of cascading bad luck.
Of course, the records we did get are stunning in their own right, and — in the context of mid-to-late 80s dance — a true phenomenon. Setting the stage perfectly for what I like to call The Auteur Trilogy, a set of records Principle released on his own freshly minted D.J. World imprint. Each of these 12"s are arranged as sonic cinema of sorts, spread across four distinct parts, with recurring features like The Movie and House Of Trix shared among them. The first one is Rebels Get Righteous, which is actually my least favorite. Moving ever-so-slightly toward normalcy, with the sort of clattering rhythm matrix one finds across the board during dance music of this era, but then — whoah! — there's that wild pitch-bend refrain underpinning the track's Say it loud, I'm a freak and I'm proud message.
Even better — and indeed my favorite of the bunch — is the x-rated groove I'm Gonna Make You Scream, with its warped, unctuous bassline sliding across the bleep/rhythm matrix and eerie futurist strings. Its infectious refrain I'm gonna make you scream, is underscored by a casually haunting yeah-yeaaah from Jamie, before the more — ahem! — direct chant of I'm gonna fuck you til you scream, follows. The tune memorably switches gears into an extended coda where the shouted backing gang chant of You know you are the one, finds Jamie replying a whole list of different women's names (Hey Mary!, Hey Shari!, Hey Suzie!, Hey Lisa!), before concluding, Yeah Mary, I heard about you... I heard you're a virgin, yeah... well... I'll teach you!
With its naggingly subtle bleep pattern, synth washes and grinding bassline, one suspects that Underworld were listening closely when they set out refashioning their sound with the Lemon Interrupt records (and even Dubnobasswithmyheadman, which often rocks a similarly deep bass sound). Every time that time-stopping snare rush hits in the breakdown, I always do a double-take: this came out in 1988?? The assorted moans — from both Jamie and unnamed female vocalists — come as an added bonus, including fragments of French thrown into the blender.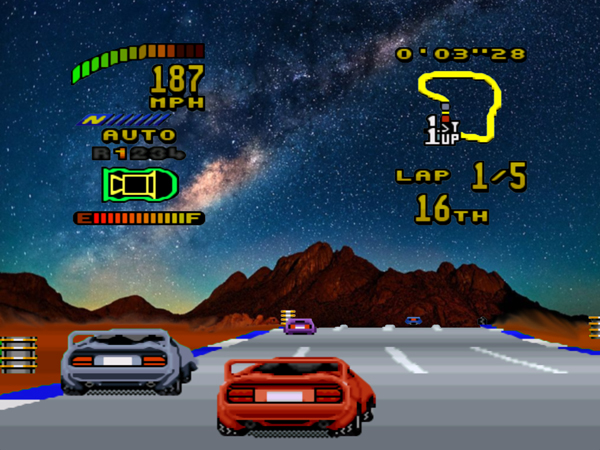 I haven't even mentioned the gloriously kaleidoscopic keyboard solo that soars up and down the groove at the midway point, sizzling with real sports cars on Mars vibes (see also R-Tyme's R-Theme and Top Gear 2). Quite simply sublime. Another case where I long for scores of similar songs in this terrain, speeding across the planetary surface as the vast expanse of deep space lies on the horizon. In other news, the flipside even features a loping 303-drenched Acid Mix and the proto-Italo House Of Trix Piano Mix, both of which are well worth your time.
When I hear the sheer inventiveness of Jamie Principle tunes like this one — or in truth, anything he put out in the 1980s — I marvel at what he would have done with an album-length canvas to work at this particular point in time. The world certainly could have used another great snapshot of Chicago house at this white-hot early moment (1988). I suspect it would have been at the very least on par with the stone classics of the era like Mr. Fingers' Ammnesia, Lil' Louis & The World's From The Mind Of Lil' Louis and Fingers Inc.'s Another Side, perhaps even managing to surpass them. Who knows? If these three EPs are anything to go by, I certainly wouldn't bet against it...
I'd like to offer as Exhibit H the third of the D.J. World EPs, this one a re-recording of Bad Boy. At first you think, Oh no, where's that unbalanced, slippery groove gone off to? Has it all gone locked-down and ordinary?? And yet, as Bad Boy The Movie starts to unfold — clockwork bleeps locked into a rhythm that's pure digital disco — you remember that you're still in good hands. There's hundreds of ways this remake could've gone wrong, and Principle sidesteps them all with an updated version that revamps the stunning original within the richness of the D.J. World production aesthetic. There's even a Game Boy-esque synth solo thrown into the bargain!
The flipside's House Of Trix Mix rocks Kraftwerk-tinged, proto-micro house touches, embellishing Principle's usual rotating-bleep patterns with extra shades of digi-funk before swerving into organ overdrive for the climax (think peak-era Fine Young Cannibals). It's worth noting the lineage of Jamie's micro-bleeps, tracing through Steve Poindexter's skeletal post-acid house missives and even the U.K. bleep 'n bass of LFO and Sweet Exorcist. In a very real sense, this Bad Boy revamp brings Principle's 80s career full circle, wrapping up this four track 12", the D.J. World trilogy and his career thus far with a bold redrawing of the tune that's always played like his manifesto. Appropriately enough, it also serves as a swan song for the untutored, bizarre beauty of the man's greatest era.
In late 1989, Principle hooked up with Steve "Silk" Hurley for an update of Cold World before turning out this remake of Eddie Kendricks' Date With The Rain (often pegged as the first disco song) to ring in the nineties. Dispatching with the strange shapes and introspective edge of his earlier material altogether, the cover version found Principle getting down and dirty with a peak-era, turn-of-the-decade crowd pleaser. With its loping analogue bassline (reminiscent of Kevin Saunderson's early work) tugging against rugged drum loops, a nagging sax loop spars with rolling breakbeats beneath an Italo-style piano vamp, his falsetto soaring alongside guttertronic disco strings and horn fills. It's proof positive that Principle could still hold his own when playing it relatively straight.
He continued in this vein with his long-delayed debut album two years later, The Midnite Hour. Often cited as a bitter disappointment — mainly in light of the wild possibilities thrown up by the man's earlier records — it's nevertheless a solid collection of peak-era club music. Private Joy and Hot Body both pick up where Date With The Rain left off, with breakbeat-driven grooves, piano-let melodies and infectious sax loops (it's suddenly becoming clear why Flo Rida's G.D.F.R. appealed to me!), while Sexuality and You're All I've Waited 4 move into smoother, jazz-inflected territory. There's even a couple ballads tucked away at the end of the record, I've Cried All My Tears and If It's Love, the latter of which lies somewhere between RnB and the Bristol blues (at one point in the bridge even reminding me the second side of Seal's debut).
Still, die hard fans of the man's weird and wired stuff are bound to be disappointed.1 In that case, I direct you to the title track, with its blank-eyed bass-heavy groove, rolling bleeps and spoken word stream-of-consciousness from Principle, offset by the gospel-tinged backing refrain. This is exactly the sort of thing one might have hoped for in a peak-era Principle LP. Similarly, Do It starts with another killer bleep loop and wordless vocal bumps, before dropping into a lush, garage-tinged groove in league with the bulk of the album. It's a winning fusion of two worlds, mixing the strange shapes of his earlier material with the more commercial aspirations of the surrounding album. There's even a cameo rap from hip house MC M. Doc!
When all is said and done, does the record match the unfettered brilliance of his earliest material? No. Would I be sorry if I never got to hear this album again? You bet.
After The Midnite Hour came and went, Principle seemed to recede into the background somewhat, writing songs for the likes of Kelli Rich, Raven Bush and Ce Ce Peniston. He'd pop up from time to time, most notably when he reunited with Frankie Knuckles for Bac N Da Day (from Knuckles' final album, A New Reality) in 2004, the track even managing to hit the #1 spot in the US Dance Chart (a first for Principle). But mostly he seemed to have stayed in the shadows, until last year emerging on the Gorillaz' Hollywood (also featuring Snoop Dogg), plying a sort of post-SA-RA motorik machine soul.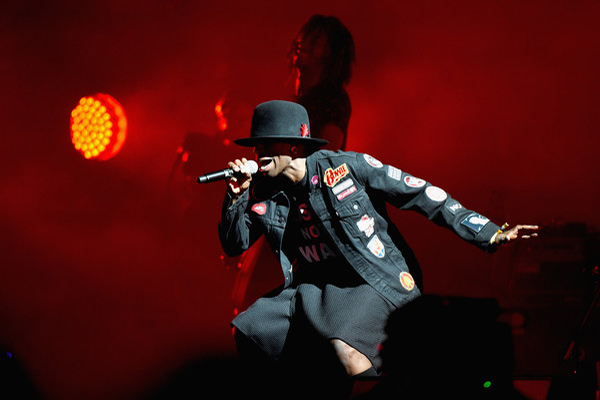 In a sense, it's a fitting place to be in 2019, expanding on the initial template he created way back in the day in an era he helped to shape. The possibilities unveiled in tracks like Baby Wants To Ride and Your Love gave wild house auteurs like Green Velvet an idea or two, while his new wave-inflected vision pre-dated the post-Tears For Fears (circa The Hurting) strains of everyone from A.R. Kane to Kanye West (circa 808s & Heartbreak), Kid Cudi and indie rockers like Kenna and TV On The Radio. With his twisted machine soul visions more in step with present day music than anytime in the past, perhaps its time for Jamie Principle to finally get his due? Maybe after all these years, the shadowy bad boy of Chicago house will have his day in the sun...
Footnotes

1.

Of particular interest to these fans would be the handful of records he put out as Underworld Society, Sanctuary and The Principle Theory around the same time, which are the almost undisclosed flipside to The Midnite Hour, keying into the same spooked futurism as Principle's D.J. World output (in fact, I have a mini-feature on just these records in the works).