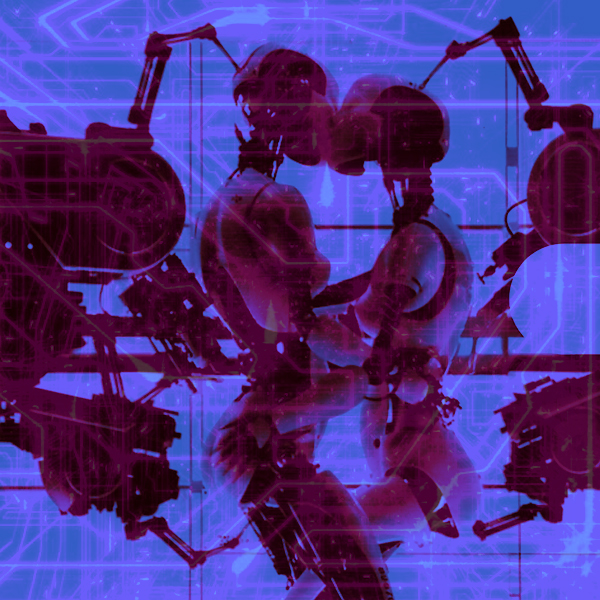 In the hazy shadow of r&b's ultraviolet hip hop inflections, its mirror image lingers like a haunting moment still hanging hazy in the air. Amid these discotheque dreams half-remembered, its pulse still beats a song of uptempo longing. One day Jamie passed the tape to Frankie and set those gears in motion, a mirage of disco, new wave and the cold machinery of the night colliding in this thing we call house. Certain shades hit hard and others turn strange, and others still run far beneath, diving deep into shimmering waters and the soul of the machine.
The question first posed by Mr. Fingers Can You Feel It, rising from cascading waters, an ambient cousin born in the deep. Above The Clouds, these were Sceneries Not Songs, spread across records like Genesis and Black Oceans. Jazz shapes creep into the picture and are echoed in time by Glenn Underground, house Shifting Gears in a jazz funk style for the turning century. The sounds of Philadelphia International — so crucial at The Warehouse — met halfway by Marshall Jefferson, first with Move Your Body and then the lush soul sides of Ten City and beyond.
Street poet Harry Dennis worked with Fingers and Marshall both, as The It and Jungle Wonz respectively, shades of The Last Poets and Gil-Scott Heron in effect. He also turned up on Another Side by Fingers Inc., Mr. Fingers' (aka the great Larry Heard) vision of modern soul with Ron Wilson and the golden voice of Robert Owens. Deep slates like Never No More Lonely and Distant Planet were haunted by it, with the weird digital funk moves of Feelin' Sleezy echoed ten years after by Missy Elliott's Dog In Heat Method Man & Redman. It still stands as one of the key soul records of the era.
Owens went on to cut the silky groove of Tears with Frankie Knuckles and Satoshi Tomiie — all mixed down by David Morales in that Def Mix style — before doing it again (and better still) on I'll Be Your Friend. The Glamourous Mix moves hearts and mountains, strings slam into the groove and Tomiie pumps them keys as that voice soars to the heavens. Smack in between these two 12"s, he unfurled the Rhythms In Me LP, standing astride the twin worlds of house and r&b with a lush slab of modern soul. In a strange turn some ten years after, he winds up in unlikely collaboration with shadowy drum 'n bass man Photek over a grinding Reese bassline in Mine To Give, a twisted slab of dark house music with the Detroit chords of Inner City waiting in the wings. Kevin Saunderson livin' large in the 21st century on both counts. What else is new...
MK (aka Marc Kinchen) picked up the baton Reese brought to the city in the first place, his stripped-down dubs built on the idea of radical reinvention, the original track reshaped and mutated into another form altogether. He turned up on Carl Craig and Damon Booker's Retroactive imprint with the raw motor disco of Decay and Feel The Fire, the rugged edge of a discography that runs the line between the dancefloor and downbeat r&b. Sessions with singer Alana resulted in Surrender, a gently rolling tide of a record that met swingbeat and r&b halfway, while his dubs for Detroit auteur Chez Damier split the difference between both worlds.
Something special happened with the Chez Damier records on KMS, possibly the greatest balance struck between these twin worlds. I've often thought that songs like I Never Knew Love Change Up Mix and Don't Try It Mix #1 would have gone down a treat on a station like Jammin' z90 at the time. The latter is one of the two records he cut with Chicago don Ron Trent, along with Chez N Trent's The Choice (check out the crisp, raw jacking Witch Doctor Mix). Damier also had a meeting of the minds with fellow Detroit luminary Stacey Pullen on Forever Monna, a delicate fusion of the duo's respective house and techno sensibilities.
That tune originally cropped up on the aptly-titled Classic EP, which was put out by Antonio Echols' (brother to Santonio of Reese & Santonio fame) Serious Grooves imprint, a Detroit label specializing in lush, machine-driven deep blue soul of the garage-tinged house variety. Deep house trio T.H.D. — later known as the dark purveyors of techno Strand — laid down seven records for the label, while Claude Young did a trio of 12"s as Low Key and Younger Than Park (in collaboration with Terrence Parker). Terrence Parker recorded a whole brace of 12"s for the label — under names like Plastic Soul Junkies and Seven Grand Housing Authority — even doing the honors on the wheels of steel for Serious Grooves In The Mix, an awesomely slinky hour long mix of the label's music.
All this activity was mirrored in Mike Banks' corollary to his activities in UR, the Happy Soul and Soul City imprints, with records by everyone from r&b chanteuse Davina, Kenny Dixon Jr. and Aaron-Carl in the mix. Future member of Los Hermanos Gerald Mitchell recorded for both Soul City and The Burden Brothers' label 430 West, who also put out excellent house 12"s by Tokyo Gospel Renegades and L'Homme Van Renn that slipped in amongst the rugged techno of Octave One and Never On Sunday's instrumental ambient soul perfectly.
The Brothers' Direct Beat sub-label even honed a vision of electro down to a science, with artists like Aux 88, Microknox, Will Web and X-ile plying a chrome-plated futurist boogie that played like a fast-forward vision of Timbaland's most technoid sides like the Clock Strikes Remix and One Minute Man. Juan Atkins' Metroplex label had its own incursions into this terrain, even issuing a version Aaron-Carl's sleazy electro classic Down complete with remixes by DJ Marquis and The People Mover. This sound is showcased brilliantly on Atkins' Wax Trax! MasterMix Volume 1 alongside the sleek techno of Infiniti and Convextion, and deep garage-tinged sides like Blaze's Another Dae and Belizbeha Inhibitions Clear Horizons Remix. At the interface between street-racing electro and machine soul, even ghetto-tech bad boys like DJ Assault could sometimes get sensitive with tracks like Sex On The Beach and its silken echoes of Prince's Erotic City.
This the era when Carl Craig's Planet E imprint was in the midst of a renaissance with figures like Recloose, Common Factor and Moodymann (not to mention Innerzone Orchestra, with Kenny Dixon Jr.'s superbly jazzed-out house reinterpretation of People Make The World Go Round) messing around in the fertile terrain between jazz, soul and house. Of course Craig had his own dalliances with the form in his recordings with vocalists like Sarah Gregory and Naomi Daniels, going all the way back to earlier labels like Retroactive and the short-lived I Ner Zon Sounds imprint with records like No More Words and Feel The Fire. One could certainly make connections between the ravishing, lo-fi synths of Craig's Psyche/BFC material and Silentintroduction's vast corridors of atmospheric filtered house.
Like Sly & The Family Stone's seventies records — with their copious overdubs upon overdubs — Moodymann's music seemed imbued with a spectral quality, as if haunted by grooves of sessions past. When Basic Channel turned out some deep house sides with the Round One, Round Two, etc. series on Main Street Records, the results were similarly spooked and atmosphere-drenched landscapes for the soulful vocals of Andy Caine (and later Tikiman). Round One's I'm Your Brother (itself based on Isley Jasper Isley's Caravan Of Love) was dubbed further into abstraction on Basic Channel's Quadrant Dub, a dazzling slab of lush, motorik techno. The Main Street sound must be understood as the basis for Luomo's turn-of-the-century masterstroke Vocalcity, a firm Parallax favorite.
By this point in time, Chicago's Roy Davis Jr. had been on a roll of his own with a blinding run of records at the machine soul interface like the filter-house madness of I'm Tha DJ, Rock Shock's hard-edged electro boogie (on Daft Punk's Roulé imprint, complete with a remix from Thomas Bangalter), and the deep soul magic of Gabrielle. The silky-smooth, slinky groove of the Live Garage version of the latter even proved to be profoundly influential on the burgeoning U.K garage scene. His turn-of-the-century album Traxx From The Nile — which drew from a series of recent EPs — seemed to bridge the gap altogether, recalling the elaborately conceived soul sets of Curtis Mayfield in the 1970s.
Bringing it all back home, Tony Humphries' vision of garage — as mapped out at his Zanzibar club — connected with the rich pre-history of disco and Philly soul, along with the of-the-moment output of labels like Easy Street and Big Beat that paralleled the contemporary developments of house and r&b. The music of New Jersey's Blaze, Romanthony and Kerri Chandler is something like the epitome of Humphries' vision. Of the three, Romanthony plunges deepest into the heart of machine soul. His 1996 double-album Romanworld had a vast, sprawling scope, at times reaching as far back as the blues with the sort of spirit that recalled Prince at his most ambitious.
The Wanderer was even better, and in the concision of its four tracks, was no less ambitious. Spanning the deepest house, instrumental dub and wild-pitch madness, it was the electro-fueled garage vision of CD Remix #9 that hit hardest of all, capturing the very spirit of machine soul in its nearly seven minutes of mechanized perfection. That all-to-human voice against the slipstream of an android rhythm, Lots of towns, lots of women, many places, the secret faces, crying out into the night with alien longing, It's the system that makes you a wanderer... It's the blues come so far, you've still got so far to go. It's electro visions living in the future, you're still haunted by the past. It's the sound of a wanderer's spirit. It's the soul in the machine.