In the final crisp days of winter, we descended upon the weeds that had begun to take over the Gardens, encroaching on anything and everything the way only winter weeds can do. Veering from trip hop into soul/techno/jazz and then finally rock 'n roll, the soundtrack set the pace for the long project of bringing the Gardens back to good order. Time marches on, and the Garden Grooves pulse on through the Heights once again...
Kicking off the weekend with Björk's Debut (not debut), which remains my favorite thing she's done (although Vespertine does come close). I love the raw acoustics of something like There's More To Life Than This, that walking bassline so evocative of the era's excitement and gravity. The sound here defined by Bristol's Nellee Hooper, who Björk drafted in for production after his sterling work with both Soul II Soul and Massive Attack. As a result, there's the unmistakable spectre of trip hop hanging over the proceedings, which is no bad thing... trip hop as in Blue Lines, Bomb The Bass and Nicolette.
Speaking of the latter, by my estimation, Björk got all her dance moves from Nicolette. Nicolette's (actual) debut album — produced by Shut Up And Dance — is an inspired mash up of skewed jazz songcraft, rootsical trip hop vibes and junglistic breakbeat science-before-the-fact. It sounds about five years ahead of its time. Stripped down tunes like I Woke Up... and A Single Ring hinge on the axis of drums, bass and not much else, while the otherworldly pop of O Si Nene and Wicked Mathematics ply a sort of skewed voodoo magic that sounds like nothing else before or since.
This trip hop soundclash from Massive Attack's man with the baritone pipes hit the shelves a solid six years after Smith & Mighty's great DJ-Kicks Bristol showcase, and accordingly casts a wider net with selections from Willie Williams, Foxy Brown, The Meters and Nusrat Fateh Ali Khan all thrown into the strange brew. Hearing the awesome Gallic trip hop of Mélaaz's Non, Non, Non in the mix alongside Tricky's Aftermath just never gets old.
Tricky continues his mid-career renaissance with his latest album, which drives his sound further yet into Gothic post punk terrain. I saw him a year ago touring behind this album and the show he put on was phenomenal. Ever the visionary (my brain thinks bomb-like), Tricky's music manages the perennial trick of sounding remarkably at home in the ever-changing present.
The late-seventies album trilogy from Gil-Scott Heron partner-in-crime Brian Jackson is a stunning sequence that plays like the culmination of everything that had been wrapped up into 70s soul by that point. Secrets leads off with the impossibly lush and sensual Angel Dust, first heard (by me) on SA-RA's Dark Matter & Pornography Mixtape Vol. 30", which is driven by the soft neon glow of its electronic bassline and a tale as old as time. The remainder of the album follows suit, sounding like a Gaussian-blurred preview of all the best modern soul just around the bend.
Speaking of modern soul, Womack & Womack's debut is one undeniable stone tablet that the form tossed up right off the bat. Not particularly indebted to disco, it seems to draw its propulsion from somewhere else entirely. The title track is a great mid-tempo burner that prefigures the rolling, proto-Underworld neon vectors of Conscious Of My Conscience but the secret highlight is the graceful sashay of Baby I'm Scared Of You, which starts out smooth and mellow before gradually building to a resolute shuffle in the crescendo.
I've often thought that certain strands of Sean Deason's discography chimed in brilliantly with the prevailing trends in contemporary "urban" music. Something like the opening one-two punch of New School/Wisdom 2030 Mix bears this out, while Science Funktion comes at you like like hardcore rap's attitude translated into instrumental technoid form. He certainly showed greater comfort with jungle than just about any other Detroit producer, as the awesome Saxy Muthafucka Mix of the title track attests. This sturdy little album remains one of the great dark horse candidates among Detroit techno LPs of the era, and one that I still return to quite often.
Ah yes, The Velvet Rope. It's gone down as one of my favorites, and I never seem to tire of its convoluted twists and turns. This is an RnB that splits the difference between neo soul (and even trip hop in places) and unfussy dancefloor burners, with just a dash of the sentimental balladry that had by then become one of her hallmarks. At the time, I would have relished a radio station that played selections from this record and Razorback back to back (1997 bizzness, seen!). With a dash of Chez Damier and Romanthony, of course.
This bit of turn-of-the-decade funk grasps for the brass ring straight out the gate with the deeply chilled title track, which remains one of the great atmospheric slabs of soul ever committed to wax (generations of trip hop/hip hop/RnB heads certainly seemed to think so, if sampling was anything to go by). I remember when Kenny Dixon Jr. got interviewed at Red Bull Music Academy, he made the interviewer promise to play something off this album if he had to play one of his own Moodymann jams. Classic!
This was my first jazz album, and a natural progression from things like As One, Nation 2 Nation and Innerzone Orchestra that I'd been soaking up at the time. I suspect that this somewhat roundabout path isn't completely unheard of... I suspect a lot of us worked our way backwards from dance music. This is one of a select group of records I wish I could send back to myself just as I was entering junior high.
It's an easy album to take for granted — indeed, jazz purists hate it — but there's nothing quite like the funky synth attack of the title track or the loose-limbed proto-fourth world grooves that follow. Today, the wild abstraction of Sextant might be my favorite of Herbie's records, but this is where it all started for me. I've played it incessantly ever since, and that certainly counts for something.
This is cut from the same cloth, despite being separated by a gulf of decades. From the synths on down to the sleeve, this is a perfect elaboration on vintage jazz funk attitude in the era of broken beat. It certainly couldn't have happened in any other moment. Alongside Roy Davis Jr.'s Traxx From The Nile and Recloose's Cardiology, this had me thinking the loose agglomeration surrounding the whole neo soul phenomenon had reached something of a peak.
Stacey Pullen is one of the great under-recognized institutions of Detroit, with a wholly unique take on the music, ranging from Bango's tribal rhythms to the sun-glazed techno soul of Silent Phase and Kosmic Messenger's no-nonsense dancefloor moves. I only wish he'd had a chance to record more music at the LP level after this (if I had a label, I'd certainly try to get him to do a record). I'm forever threatening an extended feature on the man... maybe I should get off the dime and finish it up right quick!
This from the excellent run of Mizell Brothers-produced jazz funk slates that surfaced over the course of the seventies, in this case fronted by sax man Gary Bartz. This record happens at the axis of seventies smooth soul and the flowing post-modal jazz trip, much like the contemporary output of Weldon Irvine and Lonnie "Liston" Smith. Unlike the largely instrumental records of Donald Byrd, Bobbi Humphrey and The Blackbyrds, everything here features the homespun vocals of Bartz himself, prefiguring the general ambience of producers and musicians who'd moonlight behind the mic in the years to come. Appropriately, Bartz wound up playing on SA-RA's Nuclear Evolution: The Age Of Love.
This evocative slab of rock-inflected soul jazz is spiked with a heavy dose of contemporary psychedelia. With a vast sound arranged by Charles Stepney (during his storied tenure at Cadet) around the guitar pyrotechnics of Phil Upchurch, this dream jam session indulges in the under-explored terrain between David Axelrod and Jimi Hendrix.
This record ought to be much more widely known, lodged in all the lists alongside Dylan and The Stones. The Litter are perhaps most famous now for their blistering rave-up Action Woman (as heard on on the Nuggets compilation), but this record is another matter altogether. Existing at the precise axis between garage punk and hard rock, the band veers into proto-metal Blue Cheer/Sir Lord Baltimore territory with wild abandon, at times sounding like early Grand Funk Railroad and even the MC5. Needless to say, no headbanger should be without it.
After Peter Green burnt out and gave up the reins to what was largely still a British blues band, Fleetwood Mac wandered through varied climes ranging from acid rock to soft folk and even proggy psychedelia. Kiln House finds the band messing around with a sort of mutant rockabilly under the auspices of guitarist Jeremy Spencer.
This must have sounded so out of step with the prevailing trends at the time, but none of that matters today as we get to revel in this incongruous mash up of weepy country ballads and slacker rockabilly. Jewel Eyed Judy has the same unfussy melodic brilliance of Big Star and Badfinger, while One Together prefigures the burnished sound of Tusk's most gentle passages.
One could make the case that The Gun Club exercised the same impulse — plying a sort of rootsy, atmospheric rockabilly — albeit shot through the lens of punk rock rather than early-seventies soft rock. Their debut album Fire Of Love is usually considered the classic, but I listen to the ones that follow just as much (if not even more). In fact, I'd go so far as to say you can't go wrong with anything they put out in the 1980s. The Vegas Story is ragged and moody in the extreme, coming on like an unholy mash up of Repo Man, Pulp Fiction and Mulholland Drive in sonic form.
Trip hop quartet Red Snapper had the invisible soundtrack thing on lock in the 90s, a live band rocking in parallel to Maxinquaye and adding a dash of Can and King Tubby to the concoction. Prince Blimey's loping, bass-heavy dubbed-out sound is one of the great forgotten delights of the 1990s, picking up quite naturally from The Vegas Story as dusk begins to descend on the gardens.
The next day, my uncle was in town doing some work on the house so it made sense to go with Hendrix. My uncle's a rock 'n roll guy, after all. Electric Ladyland is where Hendrix really cuts loose in the studio — playing with edits and sound itself — and the record is accordingly thick with ATMOSPHERE. Of course, it doesn't hurt that it also has some of the man's greatest songs, from blazing rockers like Crosstown Traffic and House Burning Down to the sprawlingly epic 1983... A Merman I Should Turn To Be and Burning Of The Midnight Lamp, while heavy jams like Voodoo Child Slight Return and All Along The Watchtower lay the foundation for hard rock and heavy metal. Maybe the greatest rock 'n roll album ever?
This seemingly unassuming mini-album by the great grunge/metal outfit finds their sound burnished to a shimmering finish, led by the inimitable vocals of the great Layne Staley (I reckon he might be thee great rock voice of the decade). The very sound of this record is exquisite and totally unique, setting the stage for their sparkling MTV Unplugged album a couple years later, while the songs themselves are some of their best ever.
The moody, slow-burning Nutshell seems to tie up all of Dirt's loose ends into one moody, acoustic culmination of brooding grunge. I often think something like No Excuses isn't a million miles removed from the sort of thing Larry Levan might have played at the Paradise Garage (in Van Halen mode), while I Stay Away is possibly the most inspiring rock song of the decade.
Moonshake's debut is ragged post rock avant la lettre, blazing a path out the gate of straight up indie rock into great churning waves of pure sound. I started out with the band's later album Dirty & Divine not long after it first came out, and then worked my way backwards. Eva Luna quite bracing and elemental, and even as the rolling dreamtime vibes pour over the circular rhythmic racket, there's a barely-contained fury bubbling just below the surface. Moonshake reside on the fault line that separates post rock and punk.
More rough 'n ready alternative rock, this time from the illustrious PJ Harvey. The connection here is that she actually recorded with Moonshake on their second full-length, The Sound Your Eyes Can Follow. I'm not ashamed to admit that I first discovered Harvey by way of the Batman Forever soundtrack... I'd argue that's one of the great compilation style soundtracks of the decade (which itself was something of a peak era for the phenomenon). Dry has the raw attack of all the best alternative, even blazing into Groundhogs territory from time to time. I only recently noticed that this was in Kurt Cobain's list of 50 favorite albums, alongside Scratch Acid and the Marine Girls.
Pre-digital Jammy, back when he was still an apprentice to the once and future King Tubby. This is rock hard dub music on the order of contemporary Scientist and Brad Osborne/Clocktower. Immigrant Dub is an utterly absorbing downbeat excursion that rocks the splashing beats and percussion that his mentor perfected, before beaming the whole underwater trip into the eighth dimension. Strikingly tactile and three-dimensional, this music massages your mind.
Perched midway between surf and rockabilly, Link Wray arguably invented desert rock with a sound that conjures up imagery of souped-up heavy metal Triumph motorcycles blazing down a two lane highway stretching out into the horizon. This sound splits the difference between the Repo Man and Pulp Fiction aesthetics decades before the fact. Instrumental rock doesn't get much better than this.
And I love the way this album mixes prototypical Link Wray rockers like Fat Back and the title track with forays into demented swing like Steel Trap and the goofy proto-proto-proto-Sonics garage punk Mashed Potato Party, both of which are at first bound to disappoint fans coming from (killer) compilations like Early Recordings that boil the man's sound down to its red hot essence. Nevertheless, it's a great little record if you can forgive it for not just repeating Jack The Ripper twelve times in a row!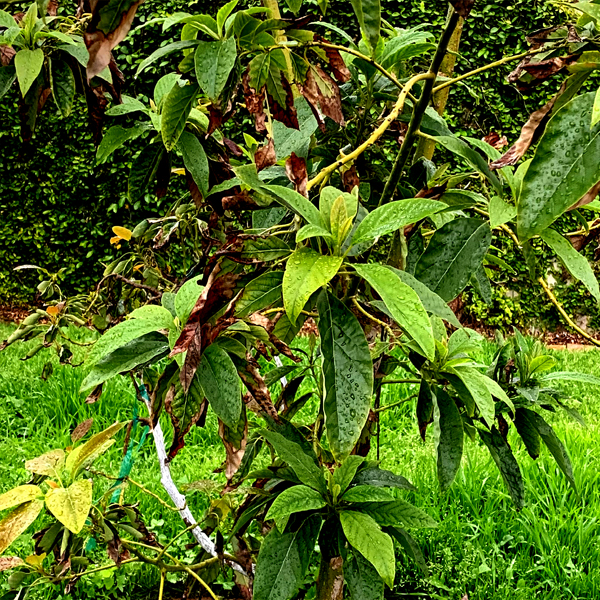 With the closing bars of Rumble staggering into the last rays of setting sun, the Gardens had been tended and everything was on balance in the Heights once again.