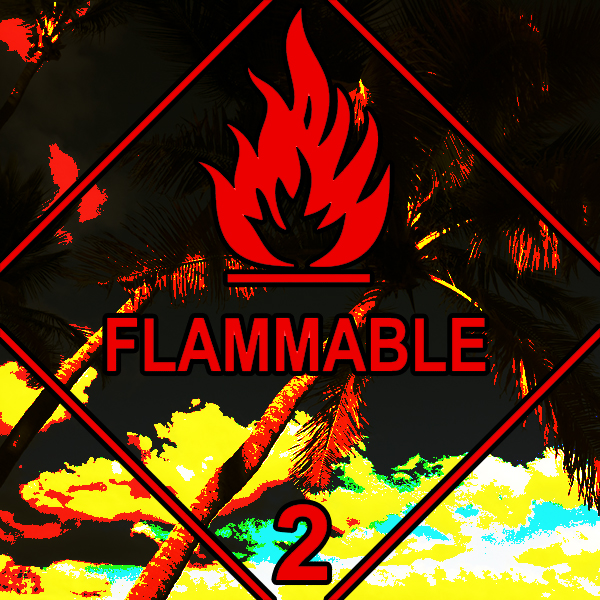 Summer 1987. The splash of the swimming pool echoes on the edge of earshot in my cousin's room out in Carolina, gear stacked against the wall and freestyle riddims in full force in the twilight. The TR-808 kicks into gear, beats roll and bass bumping and an errant keyboard sequence dazzles across the top in slow-motion. Strange shades of Smith & Mighty Walk On.../Any Love just moments before the fact, rugged beats cut through the palms dancing in the evening breeze over Caribbean waters and way out east into the Atlantic waves against the shore.
The slow-burning grooves of Barely Breaking Even creep down across the Parallax Pier, over crystal clear waters and hazy visions cooked up in the kitchen (swimming in flavors succulent salty-sweet). A wood-paneled TV sits in the corner, beaming in black-and-white imagery from the past and then fast-forward to the future, networks all in place and linked up in sync with the rhythm. Deconstructed breakbeats and the Space Centre Medical Unit Hum of rustic air-conditioned ventilation, Not For Threes on 747 flight home and There's More To Life Than This (Björk's Debut as a trip hop record) and Auntie Aubrey's Excursions Beyond The Call Of Duty swinging in from 1980s jewel of the Caribbean vibes against the dawning 21st century blues... once they tore a kid to pieces and then he awoke one day a broken man.
We Who Are Not As Others up among the tall buildings and then out into the suburban sprawl where everyone knows your name but no one knows you, small solace comes within the confines of the machine and pyramids and palms and technicolor 2600 dreams (these dreams are my color scheme). Big Rooms filled with big rigs and big speakers bump big music in the glistening mist, the pump of pure bass out the bins and the crisp crack of the snare, hi-hats sizzling and shakers tickling the eardrums, congas tapping away on the inside of your head. A Rub A Dub Stylee in a kidney-shaped pool, Bobby Konders' Rydims/Cutting Records/Todd Terry/WordSound/Massive Sounds/Clocktower, it's a New York-style ting.
Out in the northern rooms, ASCII characters rush up and down the screen and across these city streets, rebuild your world on wheels, cycles and skates and boards and cars in the moonlight, Alleys Of Your Mind and Grantville corridors. The Baby Namboos and slowed-down Apache breaks, the cool blue of Solaris all half-lit in moody neon. Strange venues hidden in the shadows, electronic shops and trip hop bars all linked up on a grid in walking animation colors with a grimy mix of tropical and dusty, downbeat island boogie let's melt together in the night...
Excerpt from The Coqui Papers