I think it's time to discuss the philosophy of hip hop blues as it relates to Terminal Vibration. Prime trip hop, in other words. Aside from Tricky's debut, I can think of no record that embodies this outlook more than Bomb The Bass' third album, Clear. Squaring patly in the aftermath of Melting Machines — that place where live band dynamics melt into the sprawling electronic trip: samplers, breakbeats, studio-as-instrument chopping up loops and playing with time — Clear is the undeniable masterpiece from Tim Simenon and his wild offbeat vision of post-rave British hip hop, the culmination of over half-a-dozen years spent at the forefront of the sound that would become known as trip hop.
Bomb The Bass started out in the late 1980s with records like Beat Dis and Into The Dragon, which melded hip hop beats with Second Summer Of Love dawn-of-rave energy in such a way that came to define Rhythm King's whole anything goes patchwork aesthetic. Particularly interesting in terms of today's discussion, Into The Dragon — like Jon Saul Kane's Depth Charge output — went a long way to trailblazing the sort of rough-hewn trip hop that would set the tone for a whole sensibility that would come to define large swathes of the nineties. The Burt Bacharach/Hal David cover Say A Little Prayer mirrors the similar fascination Smith & Mighty — those other architects of trip hop — exhibited with the baroque pop songwriting duo on records like Walk On... and Anyone....
However, its on BTB's 1991 sophomore effort that things really start to get into Terminal Vibration territory. Unknown Territory, with its dirty beats and grimy basslines, plays like a sister record to Depth Charge's Nine Deadly Venoms inna true fellow traveler stylee. With a yet more rugged, dubbed-out sound than before —  with shades even of post punk lurking in its shadows — it makes perfect sense that the record also features the entrance of Doug Wimbish and Keith LeBlanc (aka the immortal Tackhead/Sugar Hill rhythm section) into the fold.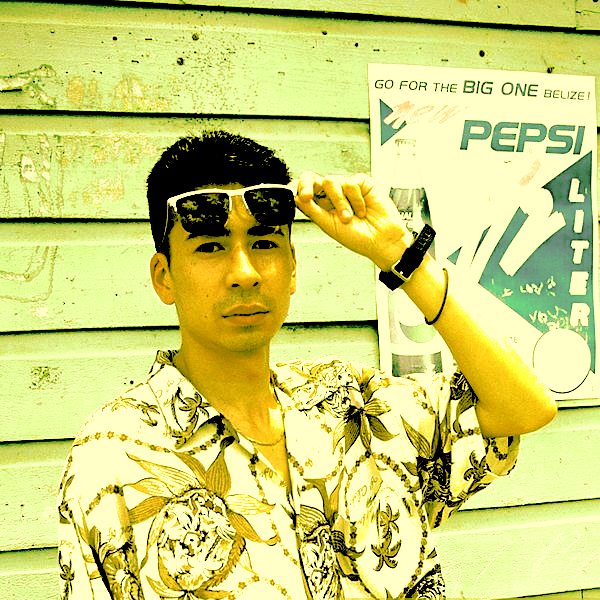 With production that somehow manages to combine lush atmosphere and rugged edges, not to mention an added emphasis on vocal songs — featuring torch vocals from Loretta Heywood and raps from A La Mode — it all points the way forward to the inimitable Clear... Simenon's undeniable masterpiece and today's tile of the month. Like Massive Attack's Protection, Clear is constructed on an almost symmetrical structure, with one side mirroring the other. As such, it seems to make the most sense to tackle it track-by-track, and in order. Taking it from the top, then, let's discuss Bomb The Bass' mightiest lightning sword of death: Clear.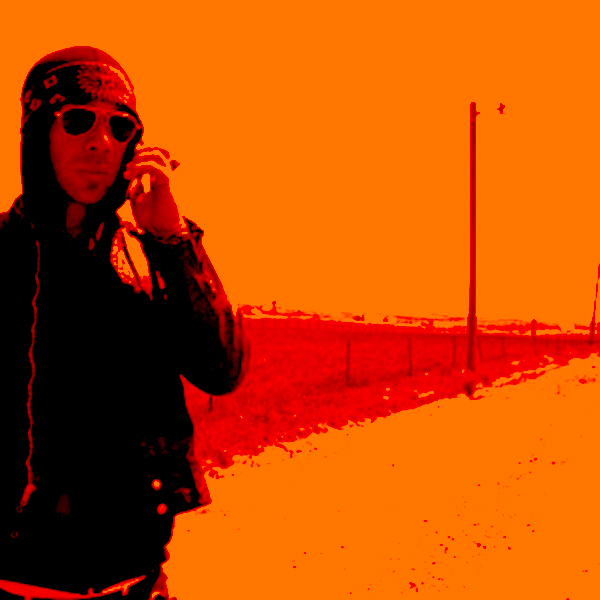 The record opens with the awesome big beat pile drive of Bug Powder Dust, a rude slab of feedback-fueled hip hop that sounds like the greatest Chemical Brothers track you've never heard, and just as the Brothers Dust were beginning to gather steam with Exit Planet Dust (check out In Dust We Trust). Featuring the stoned free-association flow of the inimitable Justin Warfield, whose kaleidoscopic raps pull in everything from William Burroughs' Naked Lunch to Joseph Conrad's Heart Of Darkness and Cameron Crowe's Fast Times At Ridgemont High, it's everything big beat could've turned into if only more MCs were drafted in and the often corny retro/rock goofiness had been reigned in just a little bit. Without a doubt one of the greatest album openers of all time, this is up there with Luv N' Haight, Immigrant Song and Straight Outta Compton.
Notably, the 12" for Bug Powder Dust took on a life of its own with remixes from La Funk Mob, DJ Muggs and, appropriately enough, The Chemical Brothers themselves. Most famously, Kruder & Dorfmeister reworked the track as a languid bit of hip hop noir, and it's this version that appeared on the U.S. version of Clear in place of the feedback-drenched original. It's this version of Clear that I actually started out with back in the day, before eventually tracking down the original 4th & B U.K. issue. Trust me, this is the version you want, especially since the two Kruder & Dorfmeister mixes are included on The K&D Sessions, which everyone should already have by now anyway.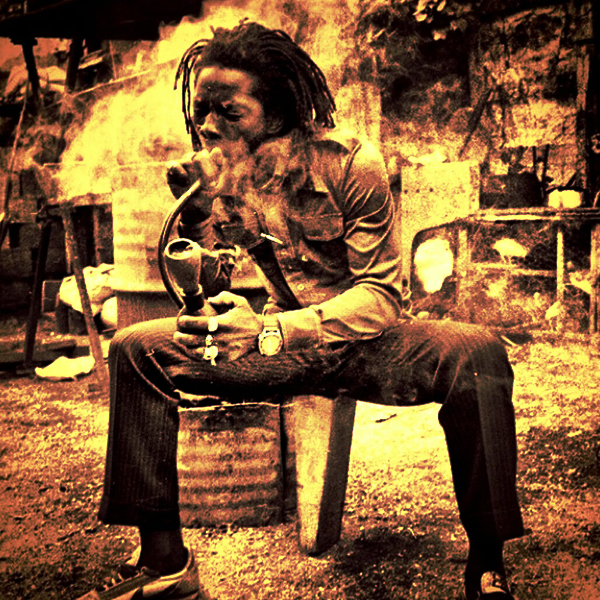 Sleepyhead follows in perfect precision, with reggae icon Bim Sherman providing the sublime falsetto over a grinding bassline and splashing breakbeats, while a talking drum creeps in and out of the mix just on the edge of paranoid consciousness. With its rugged beats anchoring a heavy duty bass-driven groove that slips and slides beneath a tune so chill its damn near sub-zero, make no mistake: this is what trip hop's all about. Embodying a deeply strange roots music shot through with spectral visions of the future, this would've provided the perfect soundtrack to the proverbial good nineties cyberpunk film.
It's worth noting that these rugged beats are pure Tackhead — which makes sense since Doug Wimbish and Keith LeBlanc have remained in full force from Unknown Territory — augmented and abetted by one of trip hop's great sonic architect. Especially intriguing is the added presence of guitarist Skip McDonald, who makes his first appearance of the record on Sleepyhead, rounding out this de facto Tackhead reunion. This just after the Strange Parcels record, which featured LeBlanc, Wimbish and Bernard Alexander (but not McDonald) working up a series of kinetic endless horizon-evoking mid-tempo grooves. That album, Disconnection, makes an excellent companion piece to Clear, bridging the gap between Mark Stewart's proto-trip hop/post punk self-titled third LP and Clear's squaring of the circle between 1979, 1985 and the year of Maxinquaye.
The striking thing about Clear is its network of routes reaching out in seemingly every direction, drawing in as it does a rather disparate crowd of artists and iconoclasts into its singular, visionary orbit. Bim Sherman had been a fixture on the U.K. reggae scene ever since Adrian Sherwood coaxed him across the Atlantic for a tour, and (appropriately enough, given the On-U/Maffia connection) his presence on the record is a perfect fit. In fact, it's sort of surprising that Sherwood himself wasn't involved in this project. It's worth noting that Bim's Miracle set from the following year, featuring production by Sherwood, Skip McDonald and Talvin Singh (plus the presence of Doug Wimbish on bass), is something like a more bucolic extrapolation of Sleepyhead and a sublimely unique vision of ambient roots music.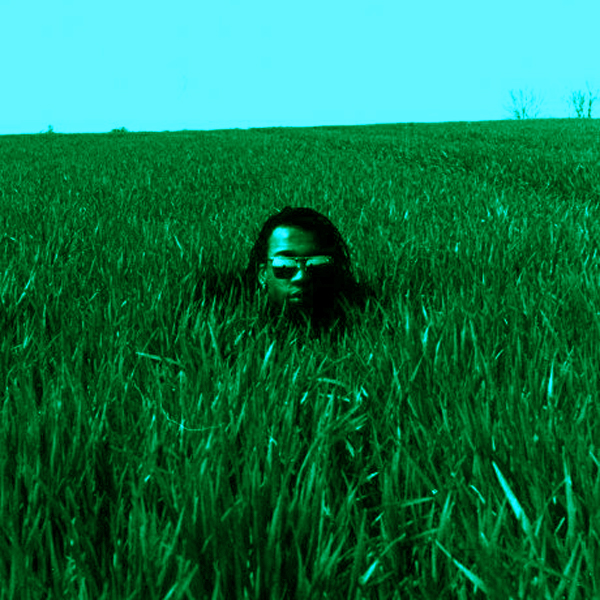 But now back to Clear... One To One Religion rides in on a menacing bassline, driven by a slow-burning 4/4 pulse, while Carlton's angelic falsetto and skewed, new world cinematic strings soar across the mix. This is one of the few post-Call Is Strong appearances of Bristol blues' greatest falsetto, and for that alone deserves our attention. If anything, Religion plays like a harder, ruffed-up take on Smith & Mighty's stellar productions for Carlton's sole album, which brilliantly blurred the lines between trip hop, r&b and the lush rainforest productions of discomix reggae. Like Sleepyhead, it seems to spring entirely from within the Terminal Vibration tradition even as it gestures slyly toward the 21st century.
In another twist of fate, I first heard this tune in its killer Dobie-produced Skankapella Mix, as found on the U.S. release of the record (along with some of the attendant 12" singles), which recasts the tune as a sumptuous ballad built on the back of a languid sample from Three Dog Night's Easy To Be Hard (which younger heads might know from the opening of the David Fincher film Zodiac). At first I dug this mix even more than the original (after all, I was exposed to it first), but over time I've come to regard them about equally. Different vibes for different occasions, and everything else the good man said.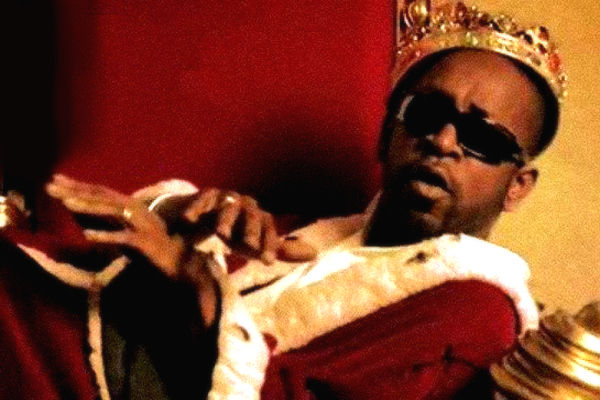 Coming on dark and coming on hard, Dark Heart recasts Mark Stewart + Maffia records like High Ideals And Crazy Dreams, Liberty City and Survival as straight up trip hop literal, bringing it all back to Bristol once again (all roads, etc.). With its depth-charging bassline and waterlogged beats, featuring singjay vocals from one Spikey T, this menacing roots music sounds just like William Gibson's Zion recast aboard Captain Nemo's Nautilus, grooving in slow-motion 20,000 Leagues Under The Sea. Like Drexciya by way of dub rather than Detroit, or Hendrix's 1983... A Merman I Should Turn To Be reconstructed by King Tubby, this is deep six music for real.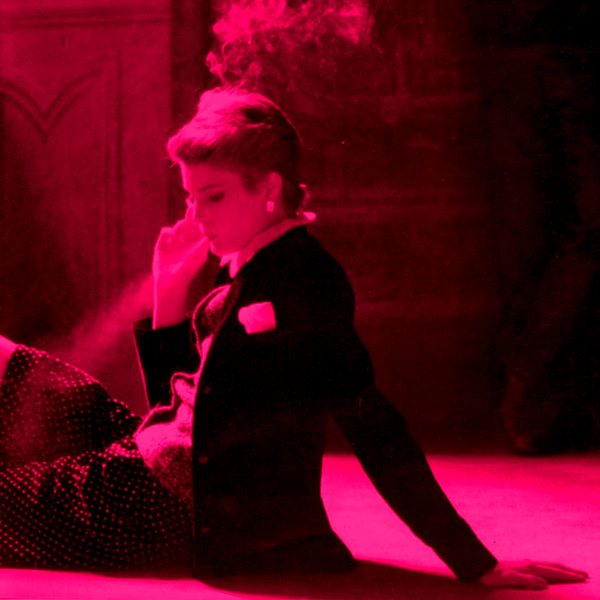 If You Reach The Border follows, sliding into view on an electro-inflected beat like Barbara Mason's Another Man played at '33. The first of the record's two spoken-word pieces, this features vocals from model/iconoclast Leslie Winer on a druggy, stream-of-consciousness tip. Ill nonsense, and cool as can be, this picks up where her ahead-of-its-time, trip hop-adjacent (inna Mélaaz/Vanessa Daou stylee) 1993 LP Witch left off. More ghost-of-Burroughs' type madness, it offers up a welcome breather sandwiched between what might be the record's two darkest tracks. Shall I describe the person that I died in? Are you seeing the grave that I ride in? Tell me... am I, am I making sense? Not at all, Leslie, but we're down just the same.
That other dark track, featuring the return of Justin Warfield from his Field Trip To Planet 9, is Braindead. Recasting Warfield's mad-crazy-mosaic lyrical style in a downcast nightmare backed by a twisted bit of slow-motion psychedelic rock (courtesy of Jimi Hendrix — by way of Curtis Knight) submerged in storm clouds of pure sensi. The effect makes me flash on both 1983... A Merman I Should Turn To Be (that tune again) and the Gravediggaz' Defective Trip Trippin', before it all drops out into a wall of low end feedback with Warfield's echo-drenched refrain:
Too much combustion gets my brain dusted.
Shadows of the pain, sucking on a young man's brain.
Yea, it's that type of tune! References to A Clockwork Orange, Modern English and Jim Morrison are swept into the strange brew, while Warfield rattles off his lyrics like a lackadaisical madman. Warped and heavy like prime New Kingdom, it even drops a dope little coda after the fade that could've sustained a whole other track in its own right.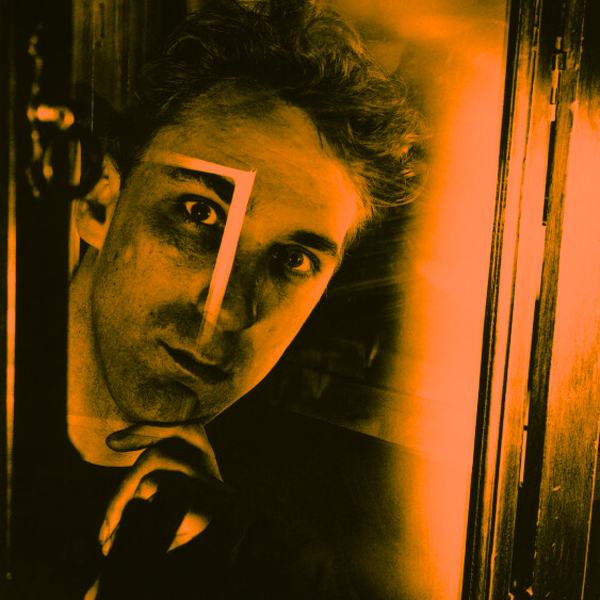 The second of the weird spoken word pieces, 5ml. Barrel features outsider author Will Self narrating a disturbingly detailed episode involving a particularly resourceful addict's unconventional means of procuring vast amounts of morphine. Needless to say, its the one track that didn't make the U.S. cut at all! The dragging, druggy beat matches his druggy delivery perfectly, and — with a grinding bassline from the great Jah Wobble — the result is as hypnotic as it is unsettling. With two shots of black humor to chase down the horror, one senses the unmistakable shadow of William Burroughs hanging over the proceedings like a malevolent force.
And then, an instrumental. Ah yes, Somewhere. We needed a breather after the last tune, and Somewhere delivers in spades. The album's lone instrumental, Somewhere starts out as pure ambient, sounding almost like something you'd find on Biosphere record, before veering off into fourth world territory, replete with iridescent percussion, downbeat dub and a looped Muezzin wail. Notably Simenon would go on to produce Depeche Mode's beloved Ultra a couple years later, and throughout much of Clear you can hear the roots of a lot of the low slung ideas he'd bring to that record. In fact, Depeche instrumentals like Jazz Thieves, Junior Painkiller and Uselink are essentially Clear tracks in miniature. See also Simenon's mixes for Material's 1997 reissue of Seven Souls (Burroughs strikes again).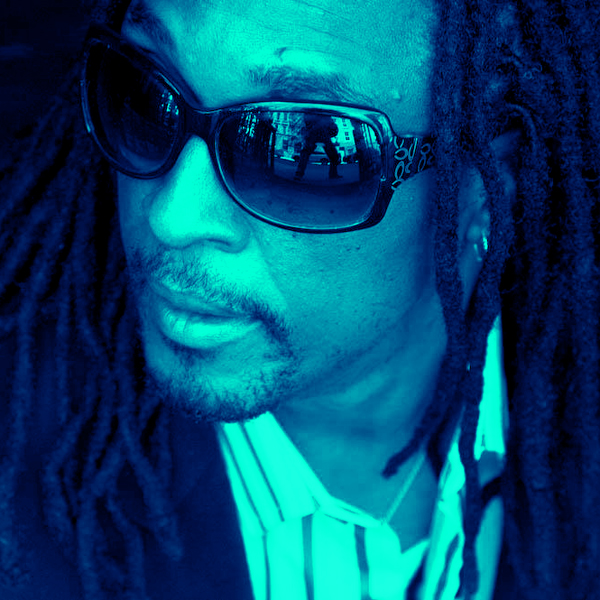 After that atmospheric sorbet to cleanse the aural palette, we enter the album's final three song lift off, where everything melts into a liquid stream of dream logic and lushly-arranged ambience. Sandcastles is just perfect, with descending vibes, sweeping ethereal synth architecture, dubbed-out textural flourishes, gently-strummed guitar, nimble bass, and vocals from latter day Tackhead frontman (and ex-N.Y.C. Peech Boy) Bernard Fowler. This is a definite contender for my favorite track on the album, and when it turns like clockwork to its resolutely unfolding denouement, the effect often reminds me of the gorgeous technoid denouement of The Isley Brothers' Between The Sheets. Sublime stuff.
Sustaining the ethereal mood for our listening pleasure, Tidal Wave drifts in as if on an ocean breeze. Echoing the sultry trip hop ballads from In Dark Territory — tracks like Winter In July and Love So True — with post-Soul To Soul beats and bluesy pianos reminiscent of Craig Armstrong's work on Massive Attack's Protection, it's gentle collision of scratching, sub-bass pressure and slow-motion breakbeats embody the notion of hip hop blues. This is that sub-oceanic, dreamtime realm where trip hop drifts into the slipstream alongside everything from Sade and Vanessa Daou to David Lynch and Angelo Badalamenti.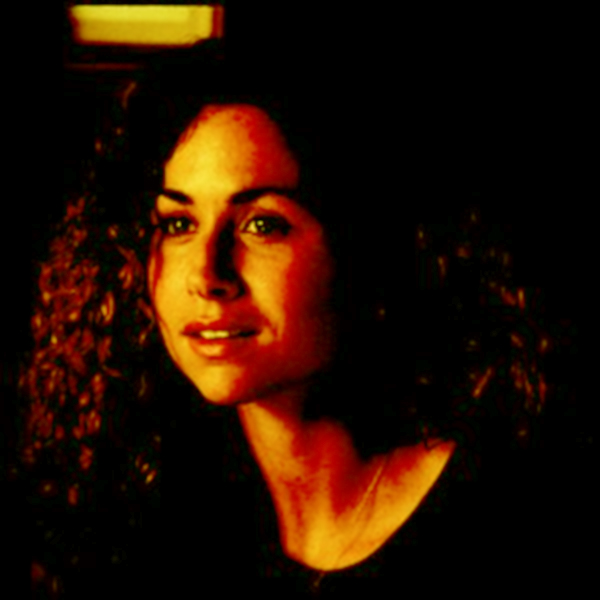 Strangely enough, the gorgeous torch song vocals come courtesy of the mysterious River, who turns out to be none other than actress Minnie Driver (of Grosse Point Blank, Good Will Hunting, Sleepers, et. al. fame). Of course this is slightly before all that. She actually went on to record a couple albums about a decade later, which are solid dream pop outings with fascinating jazz and country inflections. I often wonder if her career had taken a couple more years to make its ascent, maybe we'd have gotten a peak-era trip hop record credited to River and produced by Simenon? A girl can dream...
Benjamin Zephaniah

and

Sinéad O'Connor
All of which brings us to the final song of the album, the downcast, downbeat mirror image of Bug Powder Dust. Empire starts just like Timbaland And Magoo's Up Jumps Da' Boogie inna a dub chamber before kicking into a slow-motion stomp, pushed forward by subterranean acid and spectral voices seemingly in echo of the past. I'm instantly reminded of Funkadelic's awesome death dirge March To The Witch's Castle. 'Nuff dread! Benjamin Zephaniah trades verses with Sinéad O'Connor in a cutting critique of the British Empire, in which the forceful dub poetry and haunting vocals that compare it to a vampire and intimate that the sun might set on it one day after all. It's a rather fitting end to such shadowy, uncompromising record, wrapping it all up with a baleful understated epic that winds down the long daydream/nightmare trip.
---
So that's the story with Clear. It may not make the lists with the frequency of a Dummy or a Blue Lines, but it's every bit their equal. This record was a key moment in trip hop's protracted development, springing from a roots 'n future fusion of hip hop, reggae, soul and traces of post punk ghosts still lingering in the machine. As such, its also an undeniable Terminal Vibration record, tying its present of Tricky's Maxinquaye and Massive Attack's Protection back through Depth Charge and Smith & Mighty and into Colourbox's Baby I Love You So and Mark Stewart's third LP. And then there's Tackhead, lurking right there in the whole unfolding of the story, driving these twisted torch songs and grimy breakbeat burners that practically define the term hip hop blues.