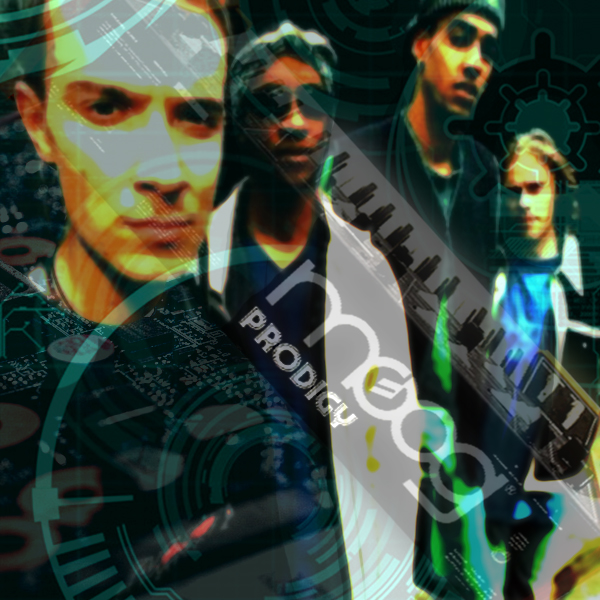 Amid a rash of recent untimely deaths to hit the music world, the passing of the great Keith Flint was perhaps the most unexpected. For one, he was a generation younger than figures like Scott Walker, Ranking Roger and Mark Hollis, coming up in the era of hip hop and rave. After all, the landing of The Prodigy's The Fat Of The Land on American still shores seems like it was only yesterday (even if it was by now over twenty years ago!).
Perhaps it was no coincidence that the crew's big splash in the States came with Flint taking his place as the public face and de facto frontman of the group (after five years spent as one of two dancers in the crew alongside Leeroy Thornhill). Storming American shores alongside the likes of The Chemical Brothers and Fatboy Slim, it was like the British Invasion all over again... only this time with breakbeats and loops of fury.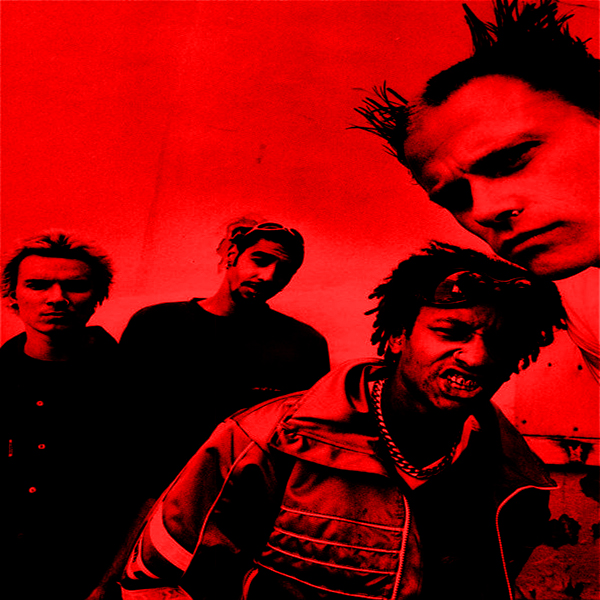 In the end, The Prodigy wound up getting so big that it became easy to take them for granted. With the classically-trained Liam Howlett's intricate productions talking the tightrope between precision and raw power, the crew emerged from the rave underground as a live force to match anything happening in contemporary rock, with Maxim and Keith Flint stalking the stage and trading barks for sneers as Leroy Thornhill exploded into high octane dancing and Liam Howlett furiously worked the machines into a glorious sonic frenzy.
Just a taste of that ill '97 sound...
During what was a high water mark for dance music, they truly captured the energy and excitement of an era when everything was more or less still running on the same page. There wasn't that much space between The Chemical Brothers' Block Rockin' Beats, Massive Attack's Angel, Daft Punk's Da Funk, E-Dancer's Velocity Funk, Reprazent's Brown Paper Bag and FSOL's We Have Explosive, while labels like Astralwerks managed to provide a decent snapshot of the wider scene in motion. And then there was The Prodigy, the original techno punks, living large in the midst of it all and storming the mainstream with a vengeance...
It all started with Liam Howlett, a DJ refugee from the U.K. hip hop scene who'd recently been turned on to rave. Working up a demo tape inspired by the nascent sounds of ardkore, he managed to impress a pair of dancers (Flint and Thornhill) to the degree that they insisted on forming a live unit with him, wherein Howlett worked the machines while the other two cut wild shapes across the stage. Enter Maxim on the mic, demented master of ceremonies, and the rest was history.
Debuting on wax with the four track EP What Evil Lurks, The Prodigy burst onto the scene with a skeletal selection of tunes like Android and Everybody In The Place, straddling the thin line between ardkore and bleep 'n bass just as everything was about to change. However, they made their first true splash with the epochal Charly. A clash of incongruent samples, accelerated breakbeats and twisted hoover synth noise, it ran parallel to the likes of Shut Up And Dance, 4 Hero and Sonz Of A Loop Da Loop Era, all of which defined the distinctly British sound of breakbeat ardkore.
The Prodigy's debut album consolidated the success of singles like Charly and Everybody In The Place with a stunning soundclash of fast-forward hip hop and pure rave energy. Candy-coated rave confections like Wind It Up, Your Love and Fire crossed Italo-style piano vamps and gushing divas with rushing breakbeats (this at the height of ardkore's pop ascendancy), while Jericho and Death Of The Prodigy Dancers caned the manic sense of dread that was beginning to emerge in the mutant strains of darkcore.
The striking variation and depth to what is essentially a killer selection of proto-jungle madness marks The Prodigy Experience out alongside 4 Hero's In Rough Territory and A Guy Called Gerald's 28 Gun Bad Boy as one of the great album-length statements to emerge from ardkore. You even get proggy, multi-part suites like Hyperspeed G-Force Part 2 and Weather Experience, which hint at a certain cinematic, widescreen quality that would continue to inform the group's increasingly hard-edged sound.
The latter comes on like a digital symphony vaguely reminiscent of Jean-Michel Jarre's Oxygene, starting out as a bucolic ambient tone poem — all deep blue skies and emerald green fields — before introducing a slow-motion breakbeat rolling beneath it all at a trip hop pace. Then, it all cuts out to the solitary sound of a heartbeat — as howling wind and thunderclaps enter the fray — before exploding into a great rush of junglist darkness as the storm clouds and lightning descend upon the valley below.
However, my absolute favorite track is Out Of Space, which manages to perfect the group's early sound in a stunning five minutes, riding a memorable snatch of Max Romeo's I Chase The Devil and a brace of triumphant sequences in a stirring rush of rave optimism. Featuring a sped-up sample of the Ultramagnetic MC's Critical Beatdown, it also signals an ongoing penchant for the singular rap cadences of the great Kool Keith.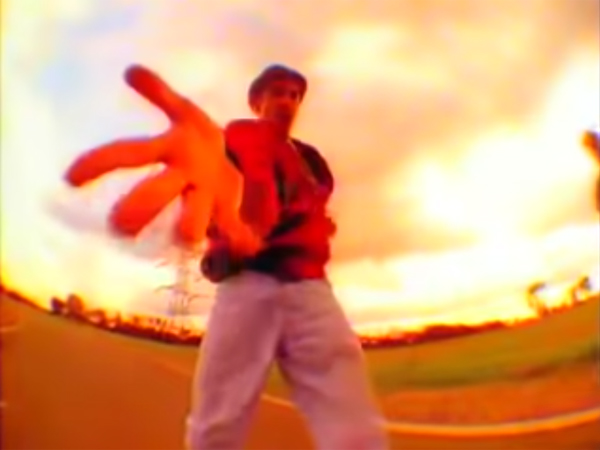 The music video for Out Of Space is easily one of my all time favorites of the form, transcending its obvious low budget with loads of flavor and charisma. With everything from Keith car-surfing to Leeroy's killer dance moves, a flock of ostriches and an Altern 8-style mad-scientist figure (actually Keith Flint in disguise), it offers a glimpse of beautiful glimpse of the era's seemingly unbounded excitement and optimism.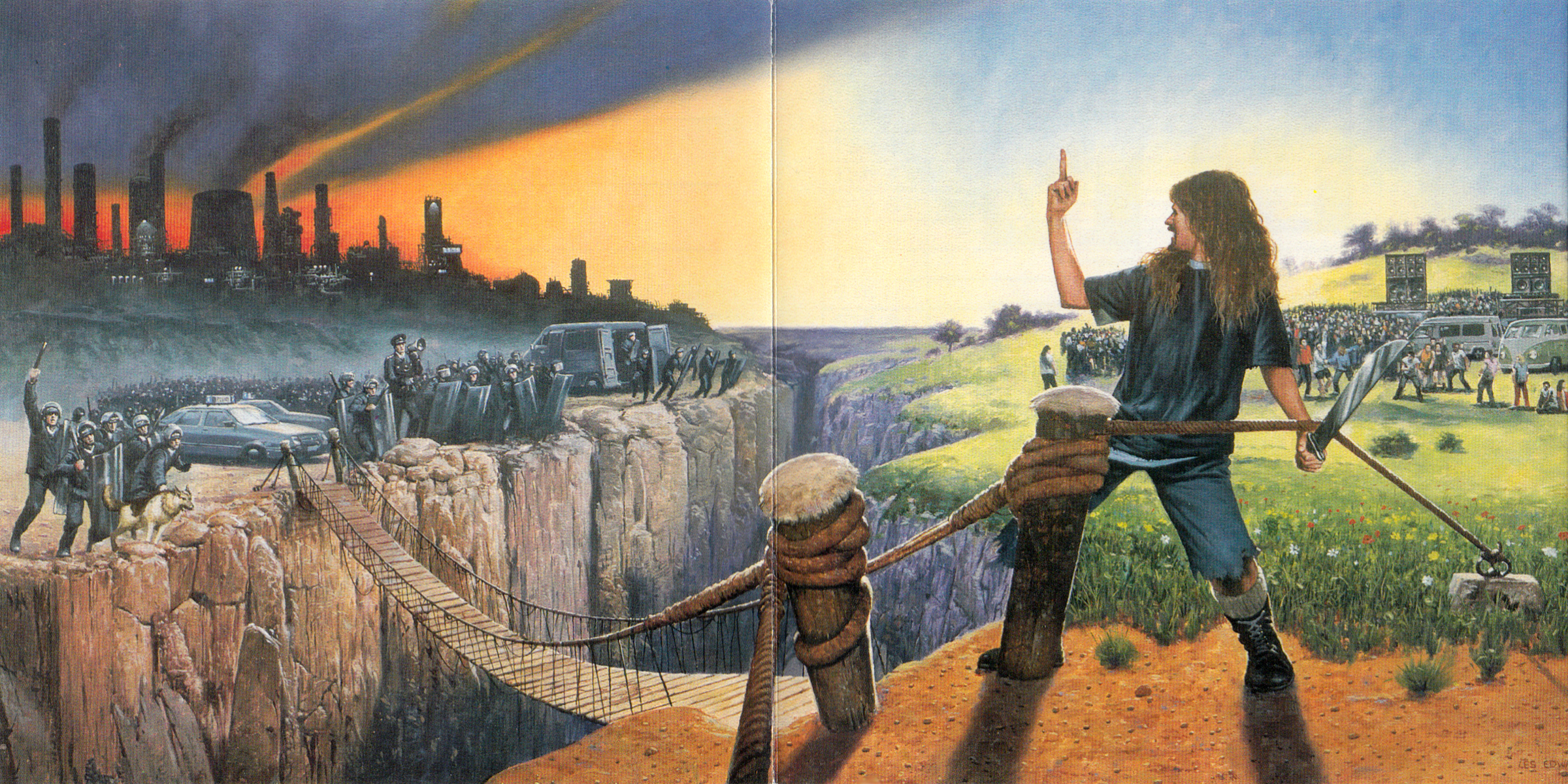 Naturally, the government decided to crack down on the whole damn scene. In the wake of 1992's Castlemorton Common Festival, which was one of the largest outdoor raves to happen up to that point in time, the government passed the Criminal Justice Bill. A heavy-handed attempt to prevent anything like Castlemorton from happening again (even explicitly mentioning repetitive beats in its text), it was clearly aimed squarely at the burgeoning rave culture.
The dystopian connotations of police state overreach had an immediate effect on the music, looming large as the sound grew darker and leaner, from trip hop's emergence out of the shadows to ardkore's mutation into jungle and techno's increasingly cold, spartan shapes. Figures like Orbital and Autechre even released records in explicit protest of the CJB (Are We Here? and Anti EP, respectively). However, it was The Prodigy's second album that captured the most uncompromising, definitive snapshot of the moment.
Although there had been hints of darkness on the first album like Jericho and Death Of The Prodigy Dancers, Music For The Jilted Generation introduced a distinct sense of paranoia into the mix. Guitars also make their first appearance on a Prodigy record, in the form of both samples (Nirvana's Very Ape) and live cameos (featuring Pop Will Eat Itself), giving the record a harder punk edge (cyberpunk, even). In fact, one could draw a direct line back to Terminal Vibration, particularly things like Meat Beat Manifesto and Cabaret Voltaire, Public Enemy and Death Comet Crew.
This was the first Prodigy record I ever bought. I can still remember picking it up at the Tower Records on El Cajon Blvd. on a rainy day in November (the perfect setting for this music). I'd already heard singles like Voodoo People and One Love (both on the Hackers soundtrack!), and was ready to take a deeper dive. Of course those two tracks were obvious standouts, but I was immediately struck by tunes like Break & Enter (with its soaring vocal sample from Baby D's Casanova) and 3 Kilos (apparently a riff on the brilliant gutter funk of S.O.U.L.'s awesome Burning Spear).
Both tracks seemed to connect with a sort of urban corridor vision of futurist dance music, lying somewhere between the rhythmic Detroit techno of E-Dancer, Goldie's Inner City Life and the dark hip hop of the Wu-Tang Clan. This music seemed to hint at previously hidden corridors and sonic possibilities, bringing to mind images of subsonic frequencies echoing through city streets as high-rises loom and cast shadows from above, subways racing back and forth like circuitry beneath a lattice of power lines in the cold machinery of the night.
This is the point where The Prodigy really carve out their singular niche in the post-rave musical landscape. Even if Experience were arguably their greatest album (and it's certainly in the running), it's still not that far removed from contemporary ardkore records like Acen's Trip II The Moon and Jonny L's Hurt You So. One could even imagine it coming out on Suburban Base! The point being that the crew's early sound was still of a piece with that of their surrounding peers, slotting in comfortably alongside the steady stream of 12"s and white labels passing through the hands of DJs across the scene in rapid succession.
In contrast, little else sounds quite like Music For The Jilted Generation. What hits you immediately is the shift from the starry-eyed soundclash of the debut to a grimy, steel-plated aesthetic that seems to rope in all manner of post-rave currents into a vortex of swirling cyberpunk cosmic slop. The punk-edged hip hop of Poison and Their Law — all hydraulic rhythm and barely-contained fury — connect with the nascent big beat of The Chemical Brothers and Meat Beat Manifesto,2 while the manic fast-forward sonics of One Love and No Good Start The Dance conjure up visions of speed/happy hardcore/hi-NRG warping into a mutant strain.
There's even an increasingly prog-tinged scope to tracks like The Heat The Energy and Speedway Theme From Fastlane (which even goes so far as to sample the Blade Runner soundtrack!) picking up where Weather Experience left off (albeit with a definite shift toward rushing cyberpunk vibes). Tellingly, the record ends with a three-track movement called The Narcotic Suite, kicking off with 3 Kilos's rolling cinematic hip hop before shifting gears into the mechanical techno rush of Skylined, ultimately climaxing with the speedfreak nightmare vision of Claustrophobic Sting.
The tune that connects most logically with the debut is Full Throttle, sounding like a larger-than-life sequel with its collision of angelic piano, rave noise and rushing breakbeats. Similarly, Break & Enter seems to pick up where songs like Hyperspeed and Pandemonium (from the Charly 12") left off. And yet if there's one tune that manages to connect all eras of the band into one shimmering circuit, from the breakbeat ardkore of their earliest records to the rock-inflected attack of their mainstream peak, it's Voodoo People.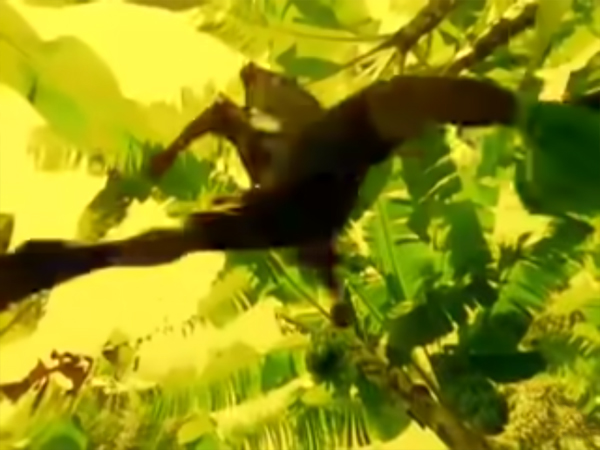 Sampling Nirvana's Very Ape over fast-forward beats and a thicket of racing electronic sequences, The tune also happens to feature the record's greatest music video, which finds the members of The Prodigy running through the jungle, trying to escape the presence of an ominous bokor (shades of The Serpent And The Rainbow) that always seems to be one step ahead! As evocative of the era's general tenor as Experience was to its own, it also points the way forward to where the crew would go next.
When the Firestarter single hit the public in 1996, it came as a (future) shock: an unmistakable warning that the band's sound had mutated significantly. With familiar — albeit harder-edged — breakbeats and twisted guitars sounding as if they were being sucked backwards and circling the drain, the tune also featured Keith Flint's timely emergence as front man, spitting lyrics like I'm the trouble starter, punkin' instigator, I'm the fear addicted, a danger illustrated across the foreground. The result was something like The Sex Pistols if they'd emerged from the belly of rave culture rather than a back-to-basics riposte to mid-seventies stagnation,5 pointing the way toward the group's next quantum leap on their third album...
The Fat Of The Land is built on a foundation of muscular breakbeats — now operating at a dusted, big beat pace — threaded by interlocking, razor-edged sonix and an ever-present industrial hum that seems to run through every track on the record. Tunes like Serial Thrilla and Firestarter seem to descend directly from the guitar/breakbeat equations of Jilted Generation's Their Law, with their fusion of live and sampled guitars bringing a rock 'n roll edge to the sound to a greater degree than ever before.
The bracing punk blast of Fuel My Fire — featuring the crunchy guitarwork of Gizz Butt and backing vocals from Saffron (of indie dance superstars Republica) — even finds the group burning through a straight up cover version of the L7 punk classic, with more great, sneering vocals from Keith Flint. It's quite a change from the sample-based vocal snatches of the group's earlier recordings... this is certainly the first Prodigy record that would warrant a lyric sheet!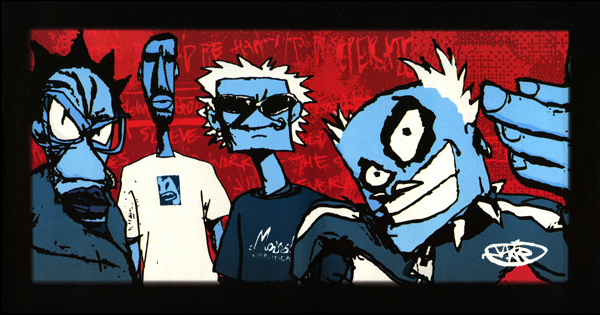 However, upon closer inspection, the record is less of a departure than it initially might appear to be, offering up a heavier, mid-tempo elaboration on the Jilted Generation sound that remains pure Prodigy. The rolling breakbeat epic Smack My Bitch Up is something like the criminally-minded cousin to Break & Enter and The Heat The Energy, while Funky Shit and Mind Fields get down with an electroid hip hop sound that envisions a winning combination of both Poison and 3 Kilos. The sweeping Climbatize even slips into cinematic side of the group's sound, tracing all the way back to Weather Experience in its bracing widescreen splendor. It even samples the voodoo horns from Egyptian Empire's ardkore-era classic The Horn Track!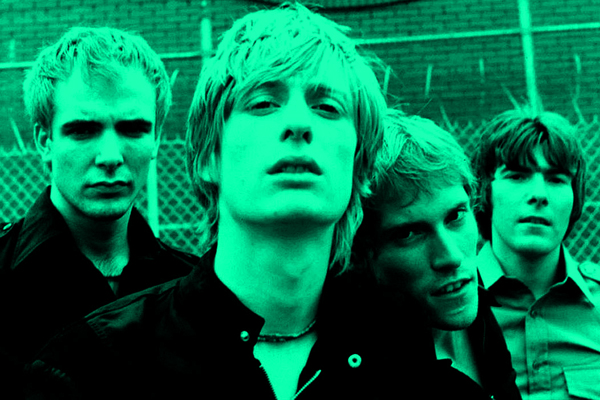 Narayan betrays a similarly cinematic vision, with rolling breakbeats cascading beneath a synth progression that splits the difference between spectral piano and ghostly, moonlit strings. It's all remarkably linear, with the subtle shades of Eastern modes and minimalism about it. The gloriously doom-laden vocals come courtesy of Crispian Mills — of Indo-britpop sensation Kula Shaker — gleefully hurling portentous couplets like:
If you believe the Western Sun is falling down on everyone.
And you feel it burn... don't try to run.
If you would know your time has come.
Strangely enough — at the time — the resultant sound gave me the impression that Kula Shaker must have been sort of hybrid dance/RnB group, before I got around to checking them out! Even hearing it now, I can sorta see where I was coming from. It's probably my favorite song on the album, and clocking in at nine minutes, it's easily the longest. I've always thought that it would've worked brilliantly as a single in mid-1997 (released somewhere between Breathe and Smack My Bitch Up). At any rate, I wish there had been a whole scene that sounded like this.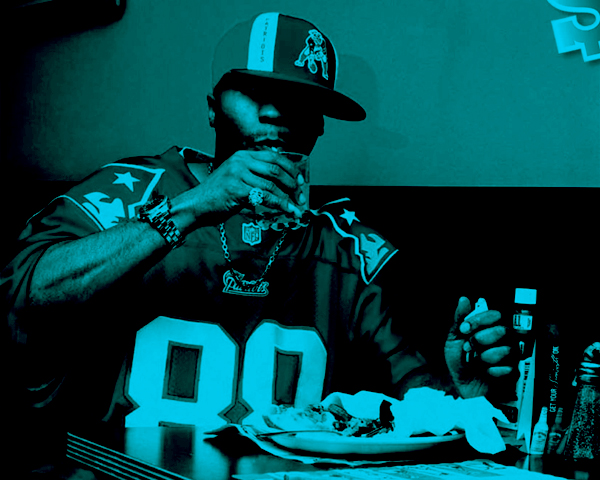 The record's other big guest vocal spot is Diesel Power, featuring Kool Keith himself on the mic. Catching the man in the midst of his Dr. Octagon reinvention at the vanguard of underground rap, this is the hip hop hybrid that you always wished more big beat would have aspired to, with submarine sonix and heavy breaks pulsing beneath a first rate MC just doing his thing. One imagines Howlett reaching back to his earliest hip hop recordings — along with formative British rap like Hijack, London Posse and Ruthless Rap Assassins — even as it parallels contemporary trip hop's interface with New York rap like Tricky's Grassroots and Genaside II's New Life 4 The Hunted.
The awesome radio smash Breathe ties all aspects of the record into one demented package, with brilliantly dark production (those horns!) and a pervasive atmosphere of dreadful paranoia. The tune's bassline is essentially just a sub-bass industrial hum, while the melody is carried by an uncomplicated fragment of plucked guitar voodoo. The punky sonix swoop in to dominate the chorus, with Maxim and Keith sparring over baleful feedback, before doom-laden strummed Led Zeppelin-style guitars creep in for the breakdown.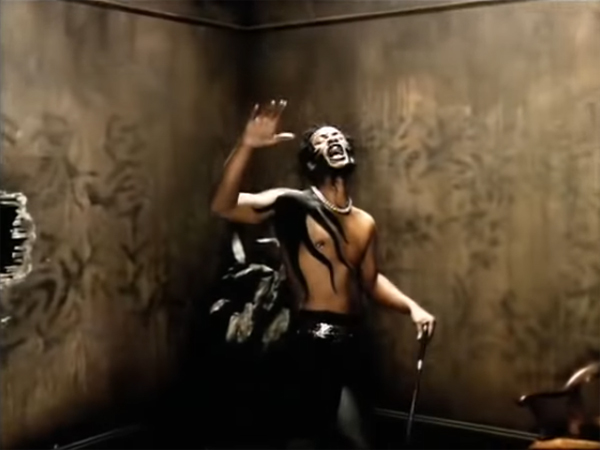 Pure atmosphere and dread by virtue of sonix alone, Breathe's music video is the group's visual masterpiece of whole Fat Of The Land era, in which they find themselves in a crumbling, decrepit tenement building with all manner of insects and reptile crawling out of every drain and crack in the wall. Maxim and Flint are locked in adjoining rooms, seeming to mentally torment one another through a hole in the wall, while the other two lay low and witness various sequences of bizarre phenomena. It's the most fun nightmare you've never had, and the first time you see it, well, it'll stick with you for good!
On the heels of The Fat Of The Land's blockbuster impact (and attendant tour), the group seemed to take a breather for a spell, with Maxim and Leeroy even recording solo albums of their own. Liam took the opportunity to dig deep into a pile of records and turn out a killer DJ mix,7 The Dirtchamber Sessions Volume One. From the first bars of Intro Beats — with its razor-edged breakbeat attack built on Billy Squier's The Big Beat — you can tell you're in for a treat. Running the gamut from punk, hip hop and big beat to techno, indie dance and funk, it's a true tour de force of 21st century b-boy music.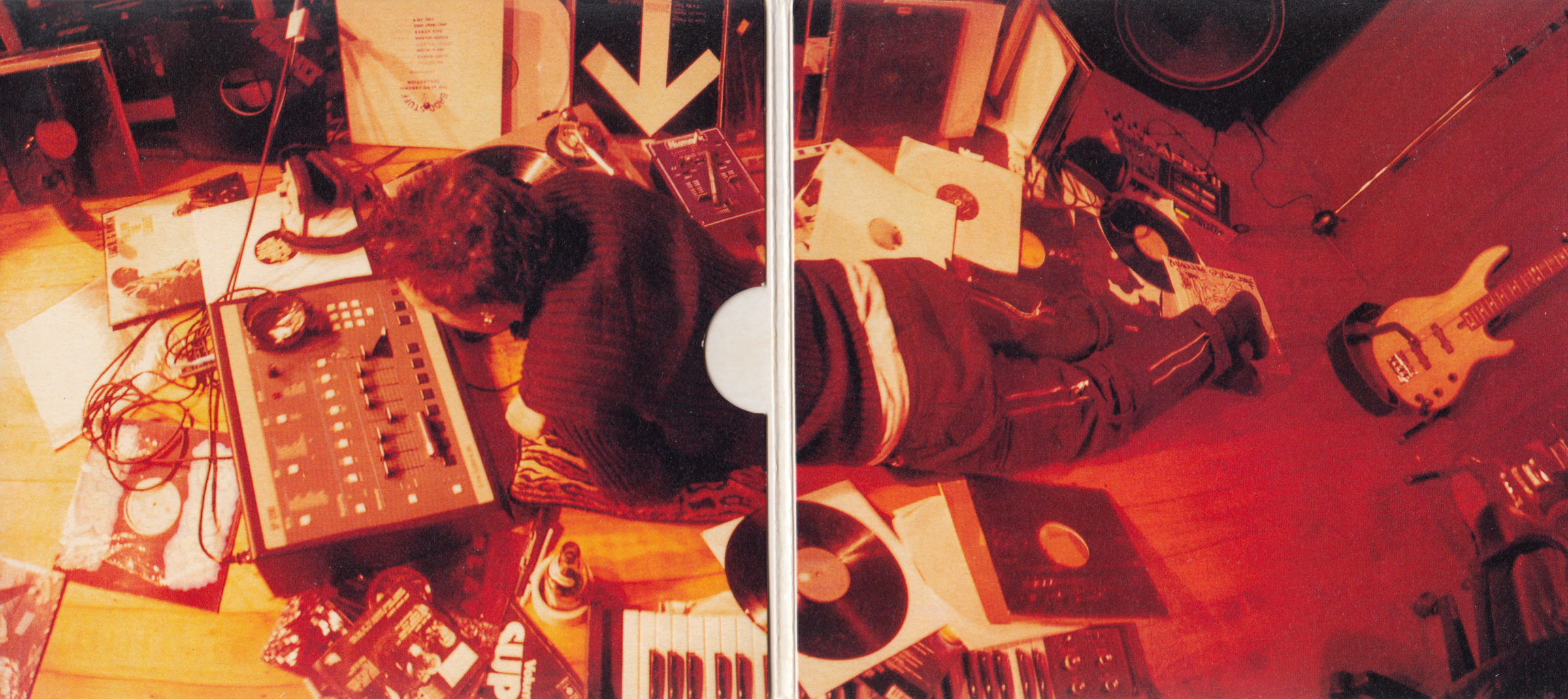 The gatefold inner sleeve, featuring Howlett hovering over a drum machine and surrounded by stacks of gear and records, perfectly captures the spirit of the whole affair. Bomb The Bass and The Chemical Brothers rub shoulders with Renegade Soundwave and Meat Beat Manifesto, spiked with a healthy dose of old school hip hop from Ultramagnetic MC's, Public Enemy and the Beastie Boys. Tying it all together with original beat junkies like DJ Mink, West Street Mob and The 45 King, Liam highlights the breakbeat continuity stretching from Sugar Hill to Skint. Once again, you wish more of the contemporary big beat had this strong a spirit and sense of danger.
As if that weren't enough, Howlett feathers in a brace of vintage funk gems like The J.B.'s Blow Your Head, The Beginning Of The End's Funky Nassau, The Jimmy Castor Bunch's It's Just Begun, and then spikes it with the killer rock 'n roll of Babe Ruth's proto-disco (by way of prog rock) classic The Mexican, Primal Scream's Kowalski and The Sex Pistols New York (Johnny Rotten's snarl clearly the blueprint for Keith Flint's trademark sneer). In a sense, one could even take The Dirtchamber Sessions as a late-nineties analogue of sorts to Johnny Rotten's storied appearance on Capitol Radio back in the day.
Appearing concurrently with similarly revelatory discs like Terranova's DJ-Kicks and Andrew Weatherall's Nine O'Clock Drop, The Dirtchamber Sessions got me to reconnect with my musical roots and reroute it all back through the eighties and beyond, filling in the blanks in the process. As such, it remains an inescapably formative piece of the puzzle in the whole Terminal Vibration concept, sowing the seeds for its germination nearly twenty years before I even got around to articulating it. Even now, listening to it is as much a rush as ever.
Sadly, Thornhill left The Prodigy in the year 2000, whittling the group down to a technoid power trio. The next Prodigy full-length wouldn't come out until 2004, but the group did put out this solitary 12" in 2002. Baby's Got A Temper manages to distill the whole punk/hip hop axis of The Fat Of The Land into four-and-a-half minutes of feedback-drenched madness. By now seemingly airbrushed out of history — a lot of people seem/ed to hate it — it's nevertheless a key part of the Prodigy story.
I'll admit that it took me a second to warm to it at first (I just about choked on the twisted fairground loop), but the undeniable charms of its ultra-funky chorus quickly won me over. If memory serves, I think the complaint was that the band's sound hadn't moved on sufficiently, but with the benefit of hindsight, it's a glorious bit of 21st century cyberpunk fury. Just imagine if they'd put it out a few couple earlier... in 1999 I suspect it would've set the charts ablaze.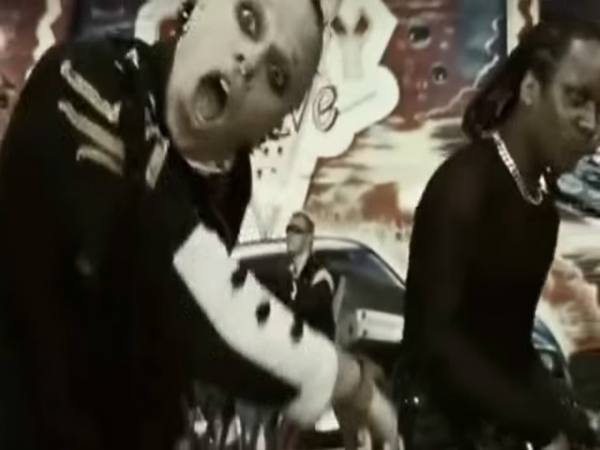 The tune's demented music video is something of a mini-masterpiece of the form, featuring Maxim and Keith bouncing around the stage like peak-era Onyx while Howlett pumps the Moog Prodigy (what else!?) and a dummy drums, the band playing for a room full of cattle. I don't want to give anything else away, but that's probably the least crazy thing about the whole affair. If it came out nowadays it'd be dismissed as offensive, but a closer inspection reveals it to be a striking commentary on the artifice of celebrity culture and the mechanical vapidity of mindless consumerism. Brilliant!
Fans had to wait another two years for the next album, and when it finally arrived, the sound had mutated wildly. The trio had been whittled further to just Liam (although the group hadn't broken up — it was simply a stripped-to-basics effort), and the sound was a wild mash up of electroclash shapes and breakbeat fury. Perhaps I could have let it lie with Baby's Got A Temper for today's discussion: a clear and concise ten-year arc stretching from the lean years of boy bands and nu-metal back to the glory days of marathon raves and pirate radio. I can't help it... I've always had a soft spot for Always Outnumbered, Never Outgunned.9
Make no mistake, this is exactly what The Prodigy should have been doing in 2004. Dovetailing brilliantly with the whole post punk redux (now in full steam by this point), it also managed to run parallel to the contemporary rude movements of Basement Jaxx's Kish Kash, Audio Bullys' Ego War and Roni Size's Return To V, not to mention the rise of the grime zeitgeist in the wake of Dizzee Rascal's Boy In Da Corner crashed the party. All of which did a great deal to form my idea of what the pop music of the future would sound like.10

The D-Train-sampling electroid groove of Girls and the sleazy gutter disco That's Just The Way it Is (which might be my favorite thing here) sync perfectly with what DFA were up to around this point in time, while noise workouts like Get Up Get Off, Wake Up Call and Memphis Bells seem to trade the kinetic roll of classic Prodigy for a maddening start-stop take on the dirty south rhythm matrix. In a sense, the sound in these tunes might be the most strikingly different from the prototypical Prodigy template as things would ever get.
Further new forms take shape with the fiery electro-punk of Spitfire, Hotride and Action Radar (another favorite), which in retrospect seem to pick up where Fuel My Fire left off. The other big highlights (for me, at least) are the two hip hop instrumentals (You'll Be Under My Wheels11 and Medusa's Path), which bring it all full circle back to the hip hop sounds where Howlett started out in the first place. In the words of Liam himself, This album is about reminding people what The Prodigy was always about — the beats and the music.
---
After an extended hiatus, the crew went on to record further albums like Invaders Must Die and No Tourists. However, it's this initial run — spanning from What Evil Lurks to Always Outnumbered, Never Outgunned — that forms the perfect conceptual arc, and a sound illustration of everything great about The Prodigy. Raw power and pure excitement rolled up inna virtuoso soundclash right there on the edge of madness, they were the original techno punks.
Footnotes

1.

The Prodigy. Out Of Space. The Prodigy Experience. Curtis, Russell. XL, 1992. Music Video.

2.

See also The Prodigy's awesome remix of Method Man's Release Yo' Delf, which was roughly five years ahead of its time. Just listen to Lil Wayne's Tha Block Is Hot... or even Clipse's Hell Hath No Fury in 2006! I've often thought that Chinese New Year and Trill sounded like The Neptunes had been mainlining on Music For The Jilted Generation right before the sessions.

3.

The Prodigy. Voodoo People. Music For The Jilted Generation. Stern, Walter and Curtis, Russell. XL, 1994. Music Video.

4.

Prodigy. Firestarter. The Fat Of The Land. Stern, Walter. XL, 1996. Music Video.

5.

I always liked Simon Reynolds' offhand recontextualisation of Firestarter within the remit of the original sixties garage punk as enshrined in the Nuggets box set.

6.

Prodigy. Breathe. The Fat Of The Land. Stern, Walter. XL, 1996. Music Video.

7.

This at the height of the mix CD phenomenon, with series like Back To Mine and DJ-Kicks hitting their stride.

8.

Prodigy. Baby's Got A Temper. Baby's Got A Temper. Stern, Walter and Curtis, Russell. XL, 2002. Music Video.

9.

The album's title is a reference to the Laurence Fishburne film Always Outnumbered, Always Outgunned, which was based on Walter Mosley's book of the same title.

10.

I think both The Prodigy's Action Radar and Lucky Star by Basement Jaxx (featuring Dizzee Rascal) illustrate what I was envisioning: gloriously sleazy and exotic future shock music. Imagine my disappointment when future pop turned out to be Kesha and Ariana Grande instead!12

11.

I have a live bootleg13 from 1996 featuring a track called Rock 'n Roll, which rocks the same Kool Keith sample (from Ultramagnetic MC's' Poppa Large and seems to be an early version of this tune.

12.

Well, at least Azealia Banks managed to cut an inspired path every now and then...

13.

That bootleg was titled Techno Punks, which inspired the title and general thrust of this entire post. It's well worth checking out, offering a killer snapshot of the crew running through their rave-era repertoire, just before they unleashed Firestarter on an unsuspecting public.