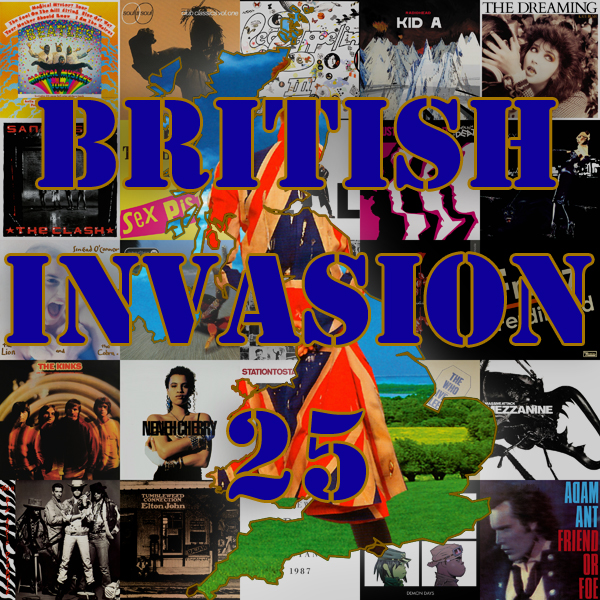 Ah yes, the United Kingdom. The British Invasion 25 originated from a themed event put together by Sari and Kayli, where we indulged in a smorgasbord of British cuisine and shared lists of our favorite records from the ongoing British Invasion. Rather than limiting the list to the timespan of the first British Invasion (put roughly the five years from 1964-1969), or even the second (the hordes of synth pop and new wave groups to storm MTV), we decided to include music all the way up to the present day.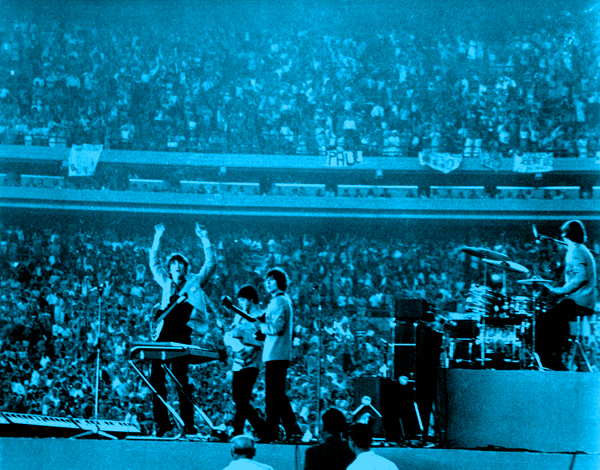 As long as I can remember, I've had an affinity for loads of music from the British Isles, starting with my earliest memories of The English Beat and Billy Idol, and continuing through indie dance, britpop, trip hop, jungle and the seemingly endless litany of electronic permutations to emerge from the island over the ensuing years. Ever since the The Beatles and The Rolling Stones bounced the foundational rock 'n roll of Chuck Berry and Buddy Holly back to the shores of America, the transatlantic exchange between the United States and United Kingdom has been one of the key motors driving the thrust of pop music ever forward.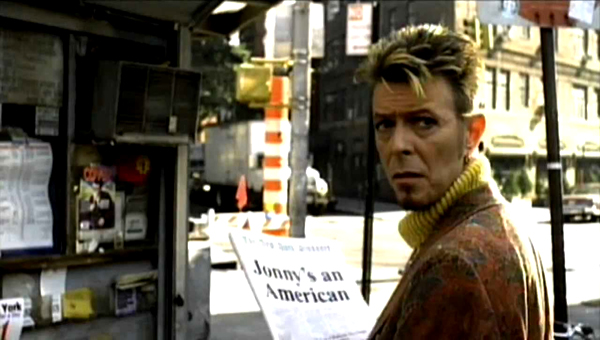 Which brings us to the second criteria of this list: all artists must have invaded the United States to the level of hitting the charts and/or becoming a household name (preferably both). As such, you'll find me referencing hits and chart positions far more than I normally would... here, it's a crucial part of the whole affair! Rather than just a simple list of my favorite records to emerge from the U.K., this is a selection of my favorite music from artists that made a splash in America to the point that you could mention them to your average stranger on the street and they'd know what you were talking about. The Beatles, David Bowie and Led Zeppelin... that's the level I'm talking about.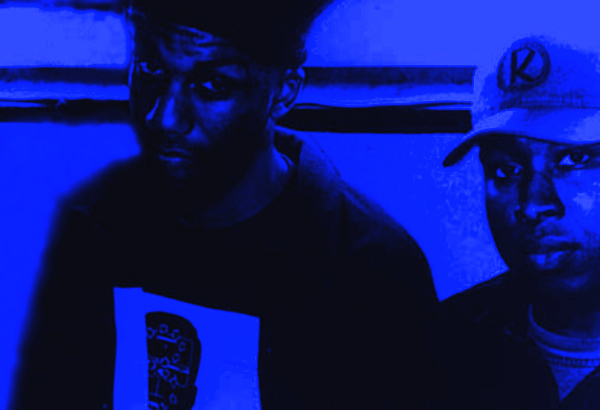 Unfortunately, that eliminates loads of music that I absolutely adore from consideration, and the entire oeuvres of Tricky, The Black Dog, Primal Scream, Thomas Leer, Ramsey & Fen, 4 Hero, Caravan, Japan/David Sylvian, Young Disciples, Andrew Weatherall, Cabaret Voltaire, Dot Allison, Meat Beat Manifesto, Smith & Mighty, LFO, A.R. Kane, Cymande, Underworld, Brian Eno, Dizzee Rascal, Van Der Graaf Generator, Black Grape, Keni Stevens, FSOL, Sun Palace, Bandulu, John Martyn, My Bloody Valentine, Basement Jaxx, Saint Etienne, Jungle, The Orb, 808 State, The Slits, A Certain Ratio, Neuropolitique, Loose Ends, Bomb The Bass, Mark Stewart, Hijack, The Shamen, Ozric Tentacles, The Libertines, Shut Up And Dance, the Associates, So Solid Crew, and A Guy Called Gerald are all stricken from the record immediately!
Similarly, left field favorites like PIL's Metal Box, Talk Talk's Spirit Of Eden, The Human League's Travelogue and Simple Minds's Real To Real Cacophony must be set aside as well, since it's only the drastically different work from another era — often an entirely different lineup/incarnation — of these artists that's well known on this side of the pond. Entire genres like post punk, ardkore, shoegaze, grime and jungle seem to exist just below the surface of consciousness, and I've more often than not been met with blank stares when expressing my enthusiasm for these pockets of sound (the loneliness is real!).
---
And yet, even with all of that great music eliminated by default, there's far more music than one could possibly fit in one list of 25 records. Far more. In the end, the final selection came down to an honest assessment of my absolute favorite records and artists that managed to crack the code and storm the shores of mainstream America. This is a stack of records that have had a huge impact on me over the years, no question. So here we go... presented in chronological order, I give you the Parallax Moves British Invasion 25.
There's no better way to kick off a British Invasion list than with the movement's original figureheads. I mean, it almost goes without saying, right? Starting out a bit later than expected (with the more prototypical Beatlemania-era A Hard Day's Night perhaps the most logical choice), I've chosen Magical Mystery Tour since it's among their most British sounding records (it's also my favorite, after Beatles For Sale). Where early records like Please Please Me and With The Beatles followed the lead of American rock 'n roll and girl group — albeit shot through with a uniquely Merseybeat flavor and loads of charm — by this point The Beatles seemed to be operating in their own universe.
Finding the band at the peak of their studio-as-instrument powers (props to George Martin in effect), plying a psychedelic pop-cum-music hall vision right as the technicolor 1960s were cresting in the wake of the Summer Of Love. Magical Mystery Tour is Sgt. Pepper's mischievous kid brother, going so far as to pilfer Penny Lane and Strawberry Fields Forever from his older brother's stash. Boasting even more lavishly skewed production (check out Blue Jay Way and the instrumental Flying) and bigger beats than ever before (see I Am The Walrus and the title track), the record's only weakness is its comparatively lackluster cover sleeve!
The Kinks captured the idea of Old England in the public imagination more perfectly than just about anyone else around. Even if their biggest U.S. hits came both before and after (You Really Got Me Now and All Day And All Of The Night on one hand, Lola and Come Dancing on the other), there's no getting around the band's late-sixties peak, which found them dreaming up the whole idea of britpop in the wake of the The Kink Kontroversy's transitional elaboration on their earlier rock 'n roll sound.
As much as I love that record, along with Arthur, Face To Face and Muswell Hillbillies (it's very hard to single out one Kinks record for praise), there's just no getting around this sterling 1968 offering. From the perfect power pop of Picture Book to Village Green's overcast baroque inflections and the pastoral sweep of Johnny Thunder, it's a veritable treasure trove of unforgettably melodic moments caught in time. Without a doubt the band's quintessential LP, The Village Green Preservation Society is a miniature world unto itself. Once you make your first visit, you'll want to come back every chance you get.
The Who started out life as the U.K.'s original punks, unleashing unbridled blasts of rock 'n roll energy like My Generation and I Can't Explain upon the world, before Pete Townshend's vision gradually grew more arty and ambitious with thematically-linked concept albums like The Who Sell Out and Tommy (the latter of which is generally credited with popularizing the idea of the rock opera). Despite their (by then) more measured approach in the studio, the band remained a furious live proposition, and 1970's Live At Leeds captures them at their monolithic peak.
Trademark garage punk blasts like My Generation and I Can't Explain are given a hard rock overhaul for the coming decade, while arty suites like Amazing Journey/Sparks and A Quick One, While He's Away are delivered with a muscular force that transcends the intricate arrangements and brittle surfaces of their studio originals. The opening blast of Heaven And Hell seems to combine both sides of the coin, with the grandiose scale of John Entwistle's songwriting (mirroring Townshend's contemporary ambitions) driven to a rock hard extreme by the furious interplay between Entwistle's molten bass and Keith Moon's machine gun drumming, over which Roger Daltrey's bare-chested roar and Townshend's arcing guitar feedback soar freely.
The band also runs through blazing covers of Eddie Cochran's Summertime Blues, Johnny Kidd's Shakin' All Over and Mose Allison's Young Man Blues, imbuing them with a raw power that lays the blueprint for all manner of seventies slabs of molten noise ranging from Deep Purple's Made In Japan to Grand Funk Railroad's Live Album, setting a high bar for the coming decade's double-live stone tablets. As one might expect, The WHo's Live At Leeds has gone down in the history books as one of the greatest live albums of all time.1
Here's another one that goes without saying, even if I'm going to go ahead and say it anyway. Alongside Black Sabbath, Led Zeppelin cemented the idea of heavy metal in the popular consciousness and accordingly had a seismic impact on rock music's subsequent trajectory. I'd be hard-pressed to name a band that epitomizes the idea of seventies rock more so than Led Zeppelin. This slot could have rightly been taken by any of their first five or six albums, but Led Zeppelin III remains my favorite thing they've ever done.
With its medieval inflections soaking up influences from all the British folkies who never had a chance to breach American shores (Roy Harper, Sandy Denny, Bert Jansch, et. al.) Led Zeppelin III adds that crucial mystical element to the band's heavy blues foundation, recasting it all as a widescreen epic and sounding utterly singular in the process. The album-opening Immigrant Song is the inescapable soundtrack to invasion, and as far as invaders go, they don't come much more all-encompassing than these four British lords.
Moving confidently into the rootsy early seventies, Tumbleweed Connection finds Elton John and Bernie Taupin basking in the laidback country-fried vibes of Laurel Canyon and turning out their own loose-limbed take on the sound. I tend to prefer Elton at his most dusty, humble and down-to-earth — before the larger-than-life image takes over — which is captured most perfectly on Tumbleweed (particularly in songs like Come Down In Time, Amoreena and Burn Down The Mission).
Perhaps more than with anyone else in this list, it was difficult to choose the album — Empty Sky, Honky Château and dark horse Rock Of The Westies were all in the running — but you know what they say: when in doubt, go with your favorite. For me, a big part of this record's appeal for me is its inspiring portrait of a pair of avowed outsiders utterly in thrall to American music, who refract it through their own idiosyncratic vision and somehow manage to top their inspirations. Indeed, I can't think of a contemporary L.A. album that beats it.
This is a similar case of an artist tackling American music head on and managing to come out on top. Indeed, The Rolling Stones are arguably the embodiment of rock 'n roll in the public imagination. Starting with Jumpin' Jack Flash and Beggars Banquet, The Stones managed to capture the essence of rock 'n roll, country, blues and other American roots music so thoroughly that I often forget I'm listening to a band of unruly Brits. On Exile On Main St., one could imagine them emerging fully-formed out of anywhere from New Orleans to Tallahassee, Memphis or El Paso.
Running the gamut from no-nonsense rockers like Rocks Off and Rip This Joint to the weepy country rock of Sweet Virginia and Torn And Frayed, raw blues like Shake Your Hips and Ventilator Blues and even gospel-tinged numbers like I Just Want To See His Face and Shine A Light, Exile offers up a stunning breadth of vision that Stateside contenders like Aerosmith, The J. Geils Band and ZZ Top never really strove for.2 Articulating it all with a careening, ramshackle charm, The Rolling Stones managed to record the great American rock 'n roll double-album.
Ah yes, now Roxy Music capture nearly everything that makes me such an Anglophile. The clash of Bryan Ferry's urbane — and occasionally manic — vocals and Brian Eno's experimental urges wreak magic on this their second album. Sure, later efforts like Siren and the sweeping Avalon made a bigger splash on this side of the pond, but For Your Pleasure was their first album to scrape the lower reaches of the charts in America and went on to be massively influential (not to mention that it's also one of my favorite albums ever).
Straddling the worlds of art pop, glam rock and a sort of post-kosmische psychedelia, Pleasure predicts the sound of everything from punk, post punk and new wave to hazy dream pop, goth and all manner of electronics-damaged psychedelia. The dejected splendor of ballads like Beauty Queen and Strictly Confidential define Ferry's stately, aristocratic vision, while the twin punk-preempting blasts of energy Editions Of You and Do The Strand epitomize what Eno called the idiot energy of early Roxy.
The record's real bolt for the blue comes on the second side, starting with the crawling death dirge In Every Dream Home A Heartache, a Gothic paean to an inflatable doll(!) — and one of the great articulations of alien longing and dislocation ever — that culminates in a blazing post-Hendrix guitar phantasmagoria from axe-man Phil Manzanera. The marathon slow burn of The Bogus Man starts out as a sort of motorik cabaret revue before spiraling into an extended jam on the initial theme that lasts well over nine minutes, shot through with Eno's ideas about process music and atmosphere.
However, For Your Pleasure (the song) is the album's greatest achievement. Starting out as another one of Ferry's ceremonial ballads, driven by rolling, martial rhythms and a sort of Cluster-esque kosmische sense of sparkling atmosphere — not to mention a haunting post-Ennio Morricone guitar line from Manzanera (Marco Pirroni was certainly paying attention) — it gradually builds into a cascade of shimmering atmospherics, with all the band's playing run through the machines by Eno and launched into the horizon. I only just now discovered that the closing bit of dialogue (You don't ask... you don't ask why.) is spoken by none other than Dame Judi Dench!
Further adventures at the interface of krautrock with it's eye set firmly on the future, Bowie's Station To Station captures the Thin White Duke's transition from the Philly soul inflections of David Live and Young Americans to his Berlin trilogy with Brian Eno in 1977 (where the eighties begin). Enamored with the Europe-endlessness of bands like Kraftwerk and Neu!, Bowie splices a sense of kosmische atmosphere into his (by now) heavily groove-based pop, setting the stage for the music's next big sea change in the wake of punk and disco.
The title track is a marathon ten-minute workout that kicks off the record with a killer downbeat stomp before accelerating into a stirring discoid call to the future (It's too late to be late again, the European canon is here.), while Stay and the ubiquitous Golden Years perfect the golden Philly grooves he first explored on Young Americans. And then there's TVC 15, a killer slice of robotic pop that invents the sound of his Berlin-era vocal outings in one fell swoop. Both sides of the record conclude with sweeping balladry (Word On A Wing and Wild Is The Wind, respectively), rounding out the record that proved that there was life after glam after all and David Bowie was here to stay.
PIL's Metal Box may still be somewhat below the radar to the American public (hits like Rise and Warrior came later), but John Lydon's first band remains a household name. Within a couple years of the band's emergence, everyone was trying to sound like The Sex Pistols. Alongside the Ramones' Blitzkrieg Bop, The Pistols' God Save The Queen and Anarchy In The U.K. cemented the sound of punk in the collective unconscious, a sound that's been picked up by generation after generation of snotty teenagers ever since!
My absolute favorite moment on the album is New York, with Steve Jones' crunching guitar and the rolling bass of Glen Matlock3 dueling over killer breakbeats from Paul Cook as Johnny Rotten spits acidic couplets dripping with disdain. This is the blueprint for The Prodigy circa The Fat Of The Land, which is borne out by the song's memorable appearance on The Dirtchamber Sessions, sandwiched right there between Fatboy Slim and the Beastie Boys like it was the most natural thing in the world! Arriving just it time to clean the slate for the coming decade, this is the tipping point between KGB to 91x, where old the guard gives way to the new.
Speaking of which, the perfect ska pop of Mirror In The Bathroom and Hands Off... She's Mine never really went out of rotation on 91x — a testament to this record's truly timeless nature. As much as I love the Specials (particularly their late-period In The Studio LP), The Beat will always get my vote in the end, and this flawless album is a major part of that equation. Oh yeah, and in this case, it's actually the U.S. version of the album that you want, since it includes two extra tracks: the infectious Ranking Full Stop and a manic cover of Smokey Robinson & The Miracles Tears Of A Clown. Packed with front to back brilliance, this is new wave at its absolute finest, practically radiating day-glo sunlight.
In passing, I was quite saddened to hear about Ranking Roger's death earlier this year. His voice was such a crucial part of my musical upbringing, from his initial emergence with The English Beat to the General Public years and his solo material, and it seemed like he'd always be around. His memorable toasting and singjay tones were the perfect foil to Dave Wakeling's sunny vocals, driving the music as much as the instrumentation itself. Always the epitome of cool, Roger even memorably reprised I Just Can't Stop It's Twist & Crawl seventeen years later with big beat merchants Death In Vegas! Play both versions back to back for an instant party (just add water).
More dread-soaked new wave, in which erstwhile punks get lost in the studio with the great Mikey Dread and dive deeper into pure sound than ever before. This is evocative stuff, conjuring up imagery of the band jamming out in some secluded studio at the edge of the world, capturing it all on sprawling tapes that are cut, spliced and remixed through the wild machinery of dub. Despite its relative inconsistency when compared to the more widely feted London Calling, for me this is by far the more captivating record, immersing their sound in a brilliantly murky stew of rockabilly, new wave, reggae, dub and disco that could have only happened in a town like London.
This is something like the Rosetta Stone of the whole Terminal Vibration concept I've been pushing around here lately, wrapping up whole swathes of post punk experimentation into a candy-coated pop package that makes perfect sense alongside dance music's post-disco drift and the burgeoning sounds of hip hop at the dawn of the decade, with songs like The Magnificent Seven and The Call Up burning through dancefloors across the nation (see Levan, Larry and the Paradise Garage).4 Apparently, this album charted even higher than London Calling in the States (no mean feat for a triple album!), setting the stage for the band's later world domination with the blockbuster Combat Rock.
Hounds Of Love may have been the bigger record in terms of chart impact, but Kate Bush's preceding album The Dreaming was actually her first to breach the lower reaches of the charts in America. And, since it's my favorite of her records — indeed, its among my favorite albums ever — it gets in with a silver bullet. This is another instance of a record that really captures the sort of aura and approach that made me such an Anglophile growing up, with its innovative use of the Fairlight sampler and arty strains of disjointed songcraft coming off as utterly singular and otherworldly.
I mean, I love Peter Gabriel, but this is on a whole other plane. Songs like Get Out Of My House and the title track build up layers of atmosphere into towering crescendos, while Night Of The Swallow (which rides on the back of a stirring folk jig to devastating effect) and All The Love ply a swirling strain of balladry that would go on to be hugely influential. You can't hear a song like Pull Out The Pin, with its potent, moody atmosphere and dancing tapestry of voices, without suspecting that it must have inspired Depeche Mode's drastic reinvention and descent into darkness circa Some Great Reward and Black Celebration. Unflinchingly brilliant.
As I've said time and time again, Adam Ant is the reason I got into music in the first place. His brand of larger-than-life, heavily rhythmic, almost offensively tuneful pop swept me up and set me on a path of deep appreciation for the music of the British Isles. After his debut (which is all but unknown on this side of the pond — I must have been the only kid at my school rocking out to Zerox and Whip In My Valise back in the day!), Friend Or Foe is my favorite Adam Ant album, offering up his most consistent set of songs that you can show any of your friends.
This is technically his first solo album without The Ants, although he retains linchpin guitarist Marco Pirroni as his musical foil (a role he'd continue to fill into the 21st century). It's got his biggest Stateside hit Goody Two Shoes, which marries his trademark Burundi rhythms and Pirroni's awesome Morricone inflections with a New Orleans-style horn section, offering a decent glimpse of what to expect throughout the rest of the album.
Further singles like Place In The Country, Desperate But Not Serious and the title track are even better, while the remainder of the record is just as good. The bouncy power pop cuts Made Of Money and Try This On For Sighs should have been singles in their right, while the dubbed-to-pieces Cajun Twisters would sit right at home on Parallax Pier. The closing instrumental Man Called Marco even gives center stage to the guitarist, showcasing a crucial element of what made Adam Ant's sound so uniquely unforgettable.
Mick Jones makes the list again (naturally)! After leaving The Clash and messing around with samplers — chasing his fascination with dance music and hip hop — he formed B.A.D. with Don Letts, Dan Donovan, Leo Williams and Greg Roberts, essentially inventing the whole idea of indie dance alongside New Order. This the group's debut album features an infectious pile up of anthemic rock, hip hop beats and electroid rhythms, all shot through with snatches of sound and dialogue from Jones' sampler.
Containing smash hits like Medicine Show, E=MC² and The Bottom Line — songs I grew up with in constant repetition — it's A Party's low slung digital dancehall and the electroid shapes of Sudden Impact! that really push the record over the edge into quintessential Terminal Vibration territory. The U.S. 12" single for The Bottom Line even came out on Def Jam — complete with a remix from Rick Rubin during his early LL Cool J-affiliated peak — making B.A.D. that rare British band to get a record to come out on the home of hip hop.
Another indie dance stone tablet, Substance 1987 rounds up a dozen tracks from about five years into one essential package. Perhaps I'm pushing my luck a little by including a compilation in lieu of albums like Low-Life and Power, Corruption & Lies, but this sterling collection of 12" dancefloor versions captures the group's status as indie dance pioneers best of all. Besides, it's the only place you can find both True Faith and the tuff 1987 remix of Confusion — two of my absolute favorite moments from the band — in one place. Shoot me down, but I think it squeezes in on the Psyche/BFC/Elements rule.
Everyone knows the robotic dancefloor filler Blue Monday — included here in it's full seven-minute-plus 12" glory — which is further developed across tracks like The Perfect Kiss and Sub-Culture, while tunes like Confusion and Shellshock (as heard in the John Hughes movie Pretty In Pink) interface with Bronx freestyle to stunning effect. With its inclusion of True Faith (peerless Balearic brilliance riding the thin line between melancholy and joy), Substance 1987 captures the band riding a wave that would culminate a year later in acid house's invasion of British shores and the Second Summer Of Love.
The Lion And The Cobra distills everything great about fellow Irishmen U2's October and War into one diamond-hard record, spiking the results with heavy shades of 4AD atmosphere and rugged, dancefloor-ready grooves. At the center of the record is the 21-year-old Sinéad O'Connor, possessed of a singular, uncompromising vision and a voice that could pierce the heavens. The sound here so utterly original, O'Connor is practically a genre unto herself. A crucial stepping stone between 1985 and 1990, this is where the circle is squared between Kate Bush, Janet Jackson, the Cocteau Twins and Neneh Cherry.
The towering Jerusalem rides into town on sparkling electronics, rock hard rhythms and ten-ton guitar, while Mandinka is an awesome power pop blast featuring the guitar sound of the great Marco Pirroni.5 One can even hear the ghost of Irish folk lingering in the shadows of Jackie and Just Like U Said It Would B. Further complicating matters, Just Call Me Joe sounds like it could a Breeders song from 1993. The single version of I Want Your Hands On Me even features a rap from MC Lyte! Taken as a whole, its a brilliant set of songs showcasing a stunning breadth of vision. The world wasn't ready...
Here's where the nineties begin in earnest, one year ahead of schedule. With all due respect to Teddy Riley and Guy, it took a bunch of stylish Brits under the auspices of Jazzie B and Nellee Hooper (with due props to Smith & Mighty and Massive Attack as well) to truly mix hip hop and soul into the form known as modern RnB. Everything from Mary J. Blige's What's The 411? and Tony! Toni! Toné!'s Sons Of Soul to TLC's CrazySexyCool and Aaliyah's One In A Million owes a little something to this record. Add the crucial element of Caron Wheeler's powerful voice, and you're bound to wind up with something truly sensational.
Everyone knows that trademark Soul II Soul beat — see Keep On Movin' and Back To Life — getting the nineties off on the right foot, with everyone from Primal Scream to Janet Jackson swaying the same rhythm. Further dimensions unfold in the form of deep house missives like Holdin' On Bambelala and Happiness Dub rubbing shoulders with the proto-trip hop of Feel Free, while the crew's Afrocentric sensibilities and jazz-inflected cool prefigure the likes of Erykah Badu and D'Angelo by half a decade. Caron Wheeler's subsequent solo career even plays like a preview of Badu's!
The whole thing plays like a dress rehearsal for the turn of the century, when neo soul, broken beat, house, hip hop and electronic jazz would all coalesce in a glorious bit of synchronicity wherein the likes of 4 Hero, Moodymann, Innerzone Orchestra and The Soulquarians all seemed in thrall to more or less the same vision. To find that vision laid out in one place — a whole decade before the fact — is quite striking, and to this day never fails to amaze me.
I was originally going to include the awesome follow-up Homebrew, with its more fully-developed trip hop vibes and lusher sound, but this made the bigger splash and put Neneh Cherry on the map in the first place. And if pressed, I'd have to admit that it's probably the better record (but best believe it's close!). Ms. Cherry cut an inspired path through the 1980s, first as a short-lived member of The Slits and the New Age Steppers, and then as core member of the post punk group Rip Rig & Panic, before memorably cropping up as a dancer in some of Big Audio Dynamite's early music videos and falling in with the Buffalo Collective, becoming intertwined with the first rumblings of what would become trip hop as the eighties drew to a close.
Raw Like Sushi's Buffalo Stance is an epic, widescreen tribute to that crew, a moving snapshot of camaraderie just as their subtle influence was cresting into the wider world. Mixing brazen hip hop attitude with torch song passion and a sonic attack running parallel to both indie dance and contemporary freestyle, it's emblematic of an album that sets the stage for nineties triumphs ranging from Massive Attack's Blue Lines and Björk's Debut to Janet Jackson's Janet. and Seal's 1991 debut. Bobbing and weaving with ease through the rolling golden age hip hop of So Here I Come, freestyle-esque dancefloor-fillers like Kisses On The Wind, Inna City Mamma's superfly soul and the proto-trip hop of Manchild and Love Ghetto, Neneh Cherry is almost too good to be true.
Improbably managing to crack the mainstream with late-period synth pop records like Black Celebration and Music For The Masses, Depeche Mode toured American stadiums and broke through at the very highest level, coming on like some combination of Kraftwerk and Led Zeppelin for lonely souls and introverts. 1990's Violator is the point where they really solidified their place in the firmament, consolidating their runaway success with an album that squared the Gothic dread of their most recent records with the electroid pop of their earliest material, mutating the whole thing into a high tech form of the blues.
Surely everybody knows Enjoy The Silence and Personal Jesus, which by this point have become timeless standards (the latter even memorably covered by the original man in black himself, Johnny Cash). The runaway success of those cuts was augmented by Policy Of Truth and World In My Eyes, twin singles that streamlined the Depeche Mode sound down to its singular essence, along with trademark slabs of stylized dread like Sweetest Perfection, Blue Dress and Clean.
It's all articulated with brilliant, uncluttered production by Flood,6 showcasing the group's quintessential sound with stunning clarity, making this the ideal introduction into the wonderful world of Depeche Mode. File next to Kraftwerk and Muddy Waters.
From day one I've loved Seal's debut album, and the passage of nearly thirty years hasn't diminished the power of this sterling set of songs. Back when the man still had his dreads, he could not be beat! Standing at the axis of dance music, modern soul, dream pop and still-cutting edge ZTT studio-craft, his remains an utterly unique sound, with every corner of the soundscape haunted by that voice. The results were so potent that he couldn't help but become a star, and the rest was history. With the passage of time, it's become easy to take the man's music for granted, but I don't even care if you're all too cool for it... this is my jam!
In fact, it's my favorite record to emerge from the whole Trevor Horn/Art Of Noise axis. Anchored by dancefloor smashes like Crazy, Killer, The Beginning7 and Future Love Paradise, it's actually the record's quieter moments that have grown to become my favorites. Whirlpool is a gorgeous slice of acoustic balladry, while Deep Water unfolds anthemic, multi-tracked harmonies over sparse percussion and acoustic guitars before building into a stunning crescendo that sways to cinematic strings and a rolling rhythm.
Best of all is the brilliant closing three-song stretch, which swoops and dives confidently into modern soul/RnB territory. Wild features the most gorgeously unforgettable chorus on the record, its incessant, tumbling rhythm melting into a whirlpool of strings, synths and cooing backup vocals. Show Me is even more atmospheric, reimagining A.R. Kane's hazy dream pop blueprint as an understated power ballad, its dub-chamber beats and lavish bassline providing the perfect launchpad for chiming guitars, swirling strings and Seal's falsetto to ascend into the record's most breathtaking crescendo.
And then there's Violet, a practically ambient pop song, in which the rolling machine rhythms melt into a blur of fretless bass, oceanic synths and subtle sampling, with Seal casually unfurling couplets like raindrops into the night sky. The perfect conclusion to such an understated, brilliant album, the whole thing plays like the best dream you've ever had...
Skipping ahead a bit now because most of my favorite mid-nineties music from Britain didn't manage to crash the charts over here, and (if I'm not mistaken) there's not one straight up rave or jungle album that charted in the States. That'll become more of a running theme as we continue, unfortunately. Still, this oughta do. From the beginning, The Prodigy were something special. Emerging from the heart of the rave scene with candy-coated ardkore classics like Charly, Your Love and debut LP The Prodigy Experience, before their music and sense of style gradually grew darker. By the time of their stunning second album Music For The Jilted Generation, they seemed to be soundtracking a dystopian future made manifest in the present.
By the time they unleashed Firestarter and Breathe on an unsuspecting public, the stage was set for third album The Fat Of The Land, which turned out to be the perfect prescription for an invasion of mainstream America. With an image ripped from the pages of some parent's nightmare — perched midway between gutter punk and Gothic hip hop — the group drafted in guitarist Gizz Butt to give their breakbeat voodoo and added rock edge. It was like The Sex Pistols all over again! Tunes like Firestarter, Fuel My Fire and Serial Thrilla offered up a stunning collision of rock, rave and big beat for the rockers, while Diesel Power consorted directly with New York rap legend Kool Keith.
Breathe came on like an unholy fusion of the two, sounding like some future vision of teenage rebellion that has yet to happen (and the music video remains a masterpiece of sonic imagery brought to life). Still, there's plenty here that would appeal to all the longtime fans and ravers, and tunes like Climbatize, Mind Fields and Smack My Bitch Up were the culmination of everything they'd been up to since the days of What Evil Lurks (albeit delivered with a harder edge than ever). The awesomely cinematic sweep of Narayan sounds like a 21st century premonition, a wild clash between Kashmir and Immigrant Song over splashing breakbeats and the spooked dancefloor stylings they'd spent the decade perfecting.
It took just the right angle for the ardkore continuum to break into America's seething subconscious, and The Prodigy were the ones to crack the code in the end. And to think they started out as such fine, upstanding lads...
This could have been any of the first three albums, but Mezzanine turned out to make the biggest splash, cementing the group's presence in the popular consciousness. After this, if you brought up Massive Attack and trip hop in casual conversation, people knew what you were talking about. Much like The Fat Of The Land, Mezzanine found the group incorporating the sound of heavy guitars (played by Angelo Bruschini of The Blue Aeroplanes) into their heady sonic stew, translating the somnambulant dread of trip hop into a towering wall of cinematic pressure.
This is the conduit through which the Bristol blues sensibility — embodied by Smith & Mighty, Tricky, Portishead and Massive Attack themselves — seeped into mainstream America, making the group trip hop's indisputable ambassadors. In the ensuing years, the Mezzanine sound proved to be remarkably influential, with countless soundtracks and film scores imitating its contours and even lifting its songs directly. Even now, decades years later, the group are in the midst of a U.S. tour celebrating this record's 21st anniversary (best believe I'll be there!).
Aside from the overall heaviness, the other crucial development here is the appearance of the Cocteau Twins' Liz Fraser throughout the record, lending her otherworldly vocals to Black Milk, Group Four and Teardrop (I'd wager that nearly everyone has heard the latter). Paired with the rootsical voodoo vibes of Risingson, Inertia Creeps and the title track — which feature the group's trademark microphone interplay between 3D and Daddy G — along with two showcases for main main Horace Andy (Angel and Man Next Door), the whole experience gives Mezzanine the aura of something like trip hop's Metal Box... after this, there almost wasn't any point in even trying!
In which britpop's strangest band bring the sound of abstract electronica crashing into the mainstream. I'd been into this lot ever since The Bends came out, and even then I remember thinking there was something different about the band. This was borne out on the supremely dusted Talk Show Host (as heard on the Romeo + Juliet soundtrack)8 and the even stranger OK Computer album (where their legend truly took flight), before the band finally took a dive off the deep end with Kid A.
In retrospect, the extent to which the band delved into contemporary electronica here wound up delivering everything I'd been hoping for way back in 1997, but I suspect Kid A wouldn't have made the impact it did without the passage of time and the groundwork laid by OK Computer and the ensuing years. The band famously devoured the (by then) extensive back catalog of Warp Records, filtering their art-damaged rock sound through the cold machinery of LFO, The Black Dog and Boards Of Canada, in the process winding up with an of-the-moment art rock masterpiece.
Crystalline tunes like Everything In Its Right Place, Morning Bell and Kid A lose themselves in freeform hall of mirrors abstraction, while Idioteque managed to ride a mutant electroid rhythm onto the radio waves with the closest the band ever came to a dance track. The National Anthem even betrays the band's burgeoning fascination with the cosmic jazz of Sun Ra, exploding into a massive pile up of droning post rock and blaring horns in its climax. Representing the album at its most pastoral, Treefingers — tucked away at the end of side one — is an almost unexpected ambient treasure.
Still, there's a thread of continuity running all the way back to The Bends in the drifting cinematic acoustica of How To Disappear Completely, while In Limbo connects with the angelic crystal palace shapes of OK Computer. At the center of it all lies the towering Optimistic, which blends the band's trademark empty graveyard misery with a paradoxically triumphant chorus, resulting in a winningly anthemic slab of alternative rock that managed to reach #10 in America despite the fact that it never even came out as a single!
Franz Ferdinand embody an era when a wing of rock music went back to basics, stripping the sound down to its taut essentials, much like The Stones and Faces had as the sixties turned to seventies. However, this time the reference points were completely different, with the rootsy blues and country rock signposts of The Stones replaced by the post punk/new wave/power pop resurrected by the likes of The Strokes, Bloc Party and the Arctic Monkeys.9 However, rather than winding up a mere carbon copy, the best of these bands managed to synthesize a sound that stood as a sound in its own right (much like The Stones, et. al. had done back in their day).
Enter Scottish band Franz Ferdinand, who skated the fine line between post punk, new wave and indie dance, winding up with one of the great pop records of the era. Smash hits like Take Me Out, The Dark Of The Matinée and Jacqueline play with tension and release as well as anyone since The Doors, while the pungent European flavor of Auf Achse and 40's clockwork dub sonics — striking dream mirages evoking everything from Kraftwerk to The Sabres Of Paradise — were almost too good to be true for someone who grew up on Adam And The Ants' Dirk Wears White Sox. Indeed, the brilliantly succinct Tell Her Tonight — this record's shortest track — is by far the best stab I've heard anyone make at conjuring up the same magic as Adam Ant's original band.
It wouldn't be a British Invasion list without Damon Albarn. As much as I love his britpop output with Blur over the course of the nineties, it's his work from this century that means the most to me. I originally included The Good, The Bad & The Queen record instead — since it tied the whole list up neatly into a bow conceptually as the list's final entry — but it wasn't that big a sensation over here (even if it's my favorite thing he's done). Gorillaz, on the other hand, were ubiquitous. Emerging in 2001 with Clint Eastwood and their self-titled debut, they took the concept of an animated band to its absolute apex, complete with an intricate back story and longform video features.
Of course, all of that wouldn't mean much if the music weren't this good. On Demon Days, the Gorillaz offer up a killer selection of tunes that fit the zeitgeist like a glove, trading the abstract hip hop and dub machinery of the debut for electro boogie sonics and day-glo new wave sheen (with an unexpected snatch from the Brian Wilson playbook) in this splendid sophomore set. I spun around when I first heard lead single Feel Good Inc. on the radio, splashed as it was with surprise Mtume/D-Train afterglow and a maniacal rap from De La Soul, returning cherished sounds of my youth to the airwaves outside the old school confines of Magic 92.5.
When it arrived, the album more than delivered on the promise of Feel Good Inc. The highlights come fast and thick, from the spooked dance track Dare (featuring Shaun Ryder)10 going toe to toe with Feel Good Inc. in terms of pure pop magic to the sparkling fourth world hip hop of Dirty Harry (featuring The Pharcyde's Bootie Brown) updating Clint Eastwood's sound and bringing it all back to the Terminal Vibration. Happening as it was in parallel to the rise of the SA-RA Creative Partners empire and all surrounding endeavors, there was definitely something in the air.
Featuring cameos from national treasures like Neneh Cherry, Roots Manuva and Martina Topley-Bird, this record also goes some way toward redressing the preceding four year gap in this list (between Kid A and Franz Ferdinand). This stretch was filled with brilliant music from both Roots Manuva and Martina — along with the likes of The Streets, Dizzee Rascal, Wiley and So Solid Crew — but tragically, none of it could storm the blockades of America's popular consciousness. Such a shame!
---
Similarly, I'd have loved to wind up this list with a selection from Burial — the ghostly shades of dubstep making a perfect elegy and conclusion to the list, and along with The Good, The Bad & The Queen offering the perfect one-two punch of overcast gloom — but even Untrue doesn't seem to have made the pop impact I thought it had at the time (I could've sworn Raver was a hit here, but my research leads me to believe that hunch was unfounded). Even Hot Chip and Jungle didn't break through to the level where people you meet on the street will have heard of them. In fact, I can't think of much after this point that made a big impact here and matches the preceding records for brilliance (although I suspect I must be forgetting something).
At any rate, take this list as a heartfelt selection from an avowed Anglophile, filled to the brim with great music. Each of these records mean the world to me, and are just the tip of the iceberg when it comes to all the great music that's sprung from the British Isles over the years. Coming from the other side of the pond, we thank you!
Footnotes

1.

Note that it's the 1995 expanded CD reissue that you want, which doubles the length of the album and contains unmissable romps like Heaven And Hell, I Can't Explain, Fortune Teller and the definitive version of A Quick One, While He's Away.

2.

I've always had the peerless free jazz attack of blazing Detroit metal like MC5 and The Stooges down as a slightly different category.

3.

Actually, it looks like Steve Jones played the bass parts too!

4.

See also Reese's awesome You're Mine, a killer Detroit techno workout from the great Kevin Saunderson that pulls a handful of samples from Sandinista!-era tunes like The Magnificent Dance and Mensforth Hill.

5.

The credits have him down as playing on this song alone, but his fingerprints appear to be all over Jerusalem as well. I suspect the credits might be leaving something out... there's something they're not telling us!

6.

Master-producer Flood already had an impressive resume by this point, helming sessions for everyone from industrial outfits like Cabaret Voltaire and Nitzer Ebb to arty post punks like the Associates and Marc And The Mambas, and even proto-big beat thugs Renegade Soundwave, before engineering U2's nineties dancefloor reinvention on records like Achtung Baby, Zooropa and Pop alongside Brian Eno and Howie B.

7.

The chorus of The Beginning (The music takes you round and round and round and round) was even memorably sampled by ardkore purveyor Blame's rave classic Music Takes You.

8.

Also noteworthy is the The Black Dog Remix of Talk Show Host, as heard on the indispensable Foundations: Coming Up From The Streets compilation.

9.

I'd originally included both The Libertines and the Arctic Monkeys in this list, but later discovered they weren't quite BIG enough to invade (I should have known better, having caught The Libertines at the tiny venue The Epicenter back in 2004!). With Franz Ferdinand, however, there's no question at all that they made a huge splash.

10.

Lead singer of Black Grape and the Happy Mondays.