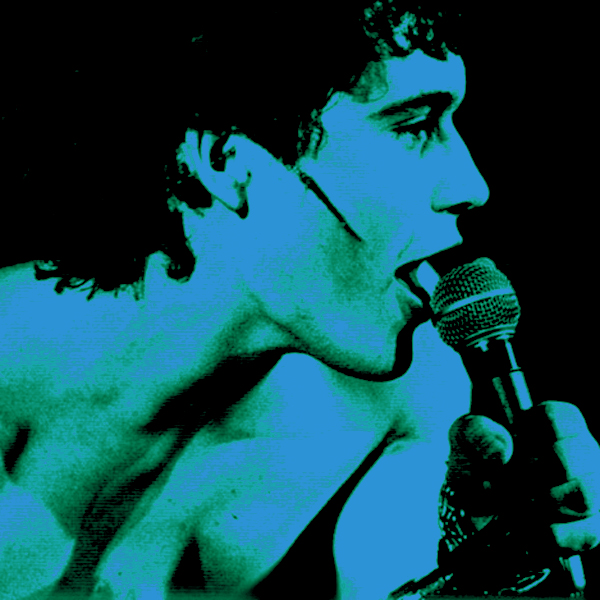 The man, the myth, the legend: Adam Ant was the reason I got into music in the first place. You've heard that one before? Well, hear it again. His brand of inspired glam pop appealed to my youthful sensibilities from day one, and imbued as it was with an undeniable staying power, it's stayed with me ever since. Endlessly vibrant and evocative, his music just refuses to grow old. Much like The B-52's freewheeling rave-ups like Rock Lobster and Private Idaho, Adam's music transcends its chart-bothering new wave origins to reach upward and grasp at something truly primal. In fact, it's this quality that defines his music, in the end.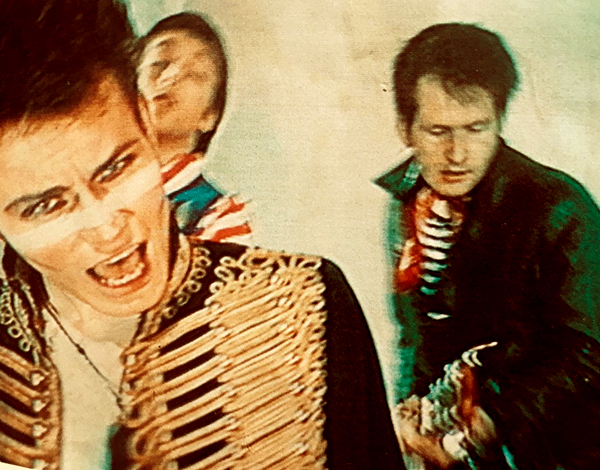 The key thing to remember with Adam Ant is that he's an apparently endless font of pop songcraft, hurling hooks all around the shop like they were going out of style. With partner-in-crime Marco Pirroni on guitar, he blazed an unconventional path through the 1980s (a story told on the radio waves as much as anyone this side of Prince and Michael Jackson). Yet even on his earliest punk-era sides — recorded with his original Ants in a totally different configuration — his songs seemed to be happening on any number of planes, shifting and gliding piece by piece with deft precision and a phenomenal play of tension. Rhythmic inventiveness played a crucial role in his music from the word go, with the various components of those rhythms interlocking and turning like gears in this dynamic sonic machine.
The first recorded evidence of the man's vision was the Young Parisians, released in 1978 in the interim between punk's initial reign and its protracted flame out into post punk's wild kaleidoscope in shades of grey. The a-side is a strung out music hall number, sounding almost like The Kinks circa Muswell Hillbillies, even going so far as to weave a subtle jazz café saxophone into the proceedings. From the lyrics on down to the sound itself, the trademark offbeat sense of humor was already firmly in place. Sonically speaking, however, the b-side proved to be far more representative of things to come.
On the face of it, Lady is a prototypical punk tune, but its composite rhythm and start-stop dynamics almost give it a sense of running to stand still. The closest comparison here would be Wire circa Pink Flag, with their deconstructed brand of arty punk minimalism, while Elastica certainly took a page or two out of the Ants' playbook years later. Adam himself already a maddeningly charismatic frontman, strutting and pouting like Ziggy Stardust's long lost nephew. An auspicious debut to be sure: it was already strikingly apparent that great things were in store for Adam And the Ants...
However, it's on the follow up single Zerox/Whip In My Valise that things really begin to take flight. Pay attention now: this is probably my favorite 7" single ever recorded. With its dusty highway motorik beat and chiming corridors of guitar, Zerox offers up a crystal clear vision of post-Television rock that nevertheless manages to sneak trace amounts of Chuck Berry contraband in through the back door (Can't Catch Me and a battered copy of The Great Twenty-Eight stashed inside the sleeve for Never Mind The Bollocks). With guitars and even what sounds like vibraphones ringing out into the horizon, spilling over the record's grooves as Adam's spiky falsetto soars across the top (vocals ravishing on multiple planes), it's like Neu! playing Top Of The Pops decked out in biker leather.
Whip In My Valise is even better, starting at a dirge-like rock-hard pace, it nevertheless retains the Ants' trademark turn-on-a-dime rhythmic panache with monster beats and no-nonsense drum fills beneath a monster pile up of overloaded guitars. Then, as if that weren't enough already, it kicks into overdrive with a punk rock rave up, careening off the rails with the pedal to the metal before it all winds down again (relatively speaking) for the final curtain call in stark black-and-white newsprint savagery. The lyrics home in on a number of Adam's favorite themes early on: bondage, sado-masochism and leather. The music itself is just as savage, if not more so. One of the great hard rock slabs of the era, I can't think of anything else remotely like it.
This undeniably unique sonic vision is writ large on Adam And The Ants' debut album, Dirk Wears White Sox. Tracing a jagged line from the art-damaged punk minimalism of the early 7" singes through a sort of candy-coated post punk, it straddles the line between an almost classic rock iconography and the tautness of the new wave vanguard more closely than anything else from its era. Cartrouble Parts 1 & 2 embodies this sentiment, with the lockstep punk funk groove of the first part ultimately giving way to Part 2's no-nonsense power pop joyride. Whatever they tried their hand at, the Mk. I Ants could do no wrong.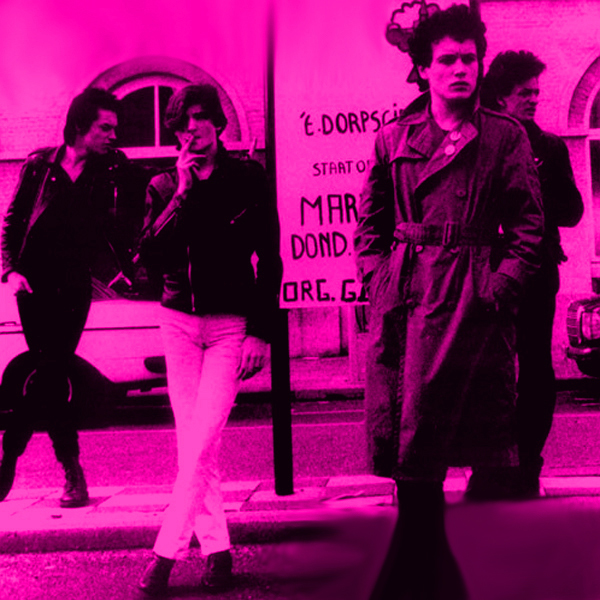 Family Of Noise and Digital Tenderness ride clockwork rhythms with almost ludicrous precision, red hot strings and beats turning on a dime as Adam weaves those inimitable vocals through the fray with singular panache (at one point he even quotes The Beatles' She Loves You with a wink and a grin). Shards of brittle punk rock like Day I Met God and Kick draw up a template that bands like Elastica and Franz Ferdinand would later live to emulate, while Nine Plan Failed operates at a much slower pace, veering from a sort of broken-glass minimalism into psych-damaged, almost British Invasion-style harmonies in the chorus before diving into a bracing proto-industrial coda.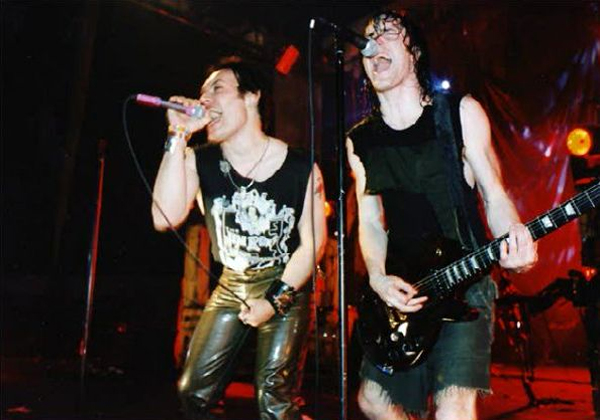 I've often wondered at this coda's similarities with Nine Inch Nails' epochal Closer, and what with Trent Reznor's well-documented habit of covering Physical You're So, consider me intrigued. Adam even joined him onstage on one occasion, during a period in the mid-nineties when Reznor was rumored to be a possible producer for the ill-fated follow up to Wonderful. That's one of the great lost opportunities right there, especially when one considers David Bowie's contemporary dalliance with industrial on 1.Outside and I'm Afraid Of Americans (Reznor behind the boards for the radio mix of the latter and chasing the Thin White Duke through New York City in the video). Anyway, Nine Inch Nails/Nine Plan Failed... is there a little similarity here? Whoah... I think there is!
Dirk Wears White Sox was later repackaged for the American market by Epic records. This is where I came in, so perhaps I'm biased, but for my money this is very much the stronger record. A little more schizophrenic, perhaps, but all the more interesting for it. Bookended by the excellent Zerox/Whip In My Valise single (neither side of which was included on the original album), the album adds pounding re-recordings of Cartrouble (Part 2 only, though!) and Kick! (both taken from the Cartrouble EP), which introduce a glittering new wave sheen and Burundi rhythms (added at the behest of Malcolm McLaren, who was the band's manager for a minute before stealing Adam's backing band and forming Bow Wow Wow).
Of course, Adam would have the last laugh in the end...
The swashbuckling Kings Of The Wild Frontier heralded the triumphant return of Adam with a whole new cast of Ants, rounded out by Chris Hughes, Terry Lee Miall, Kevin Mooney and the great Marco Pirroni. This is where the classic Antmusic sound is born, delivering a glam pop smash in the right place at the right time, just as the MTV era was dawning. With his strange charisma and deft eye for striking fashion, Adam was a natural star, a perfect fit for the era. The fact that he was a brilliant songwriter with a voice unlike any other — alternately searing, plummy and soaring — was practically snuck in subliminally within the Trojan Horse of pageantry and style.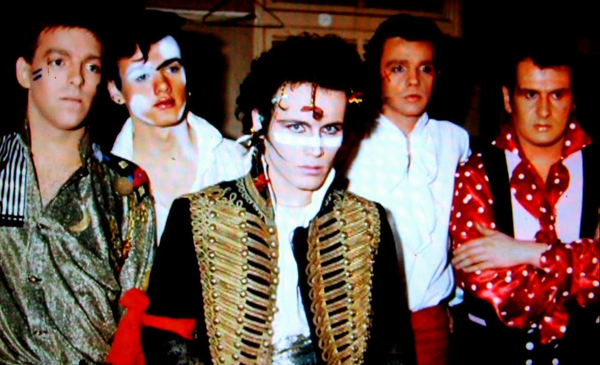 As if to prove the point, the title track and Dog Eat Dog perfect the mad Burundi rhythm/new wave mash up from the Cartrouble/Kick reworks. With monstrous slabs of guitar and a towering chanted chorus, they took it to another level altogether, with a sound that remains as potent as ever. It's easy to take it for granted with the benefit of hindsight, but what a curiously brilliant racket they work up here! This is truly sublime stuff, on the level of When The Levee Breaks or Voodoo Chile Slight Return. Imagine being 14 and mainlining on this stuff... well, I was a lucky kid in that respect (and best believe I count my blessings every day!).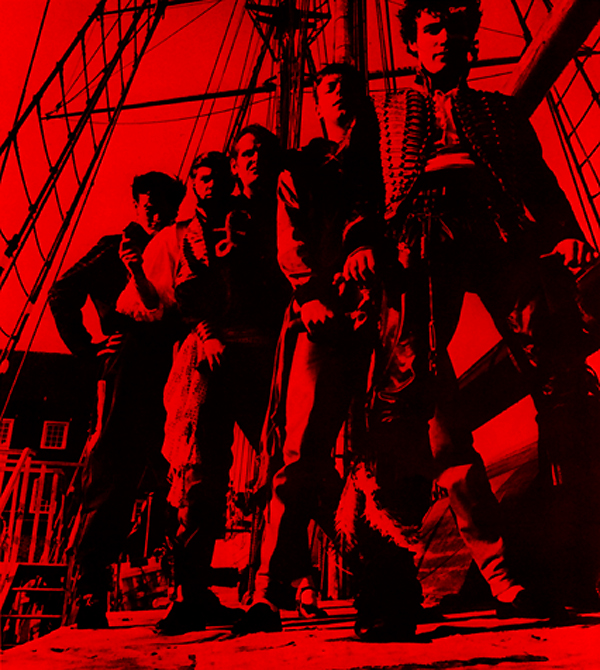 However, it's worth noting that the record is far more varied than its relatively straightforward neo-glam-pop reputation might have you believe. I mean, Jolly Roger is an honest to goodness sea shanty! 'Antmusic' plays it relatively straight, with a pristine pop bounce to its strange new wave rockabilly, while the minimalistic Don't Be Square Be There keys into the arty punk funk of Cartrouble Part 1 (Adam never really left his post/punk roots behind, and they always seem to crop up in the most unlikely places). In passing, I wonder whether the subtle rockabilly undercurrent running right through his discography (manifesting most noticeably in Vive Le Rock) is more crucial to the sound than previously understood?
Just take a look at The Magnificent Five, which hovers somewhere between Antmusic and Dog Eat Dog, its heavy rhythm undercut by yet more sparkling guitar and a playful bridge/chorus contrast that simply no one else would have thought of. For some reason, the song's gleeful bounce always makes me think of The Beatles' cover version of Carl Perkins' Honey Don't (from Beatles For Sale), and yet the primal chest-thumping undercurrents are pure Adam Ant. With this sort of casual brilliance in such strong supply, one almost gets the impression he could toss this sort of thing off in his sleep.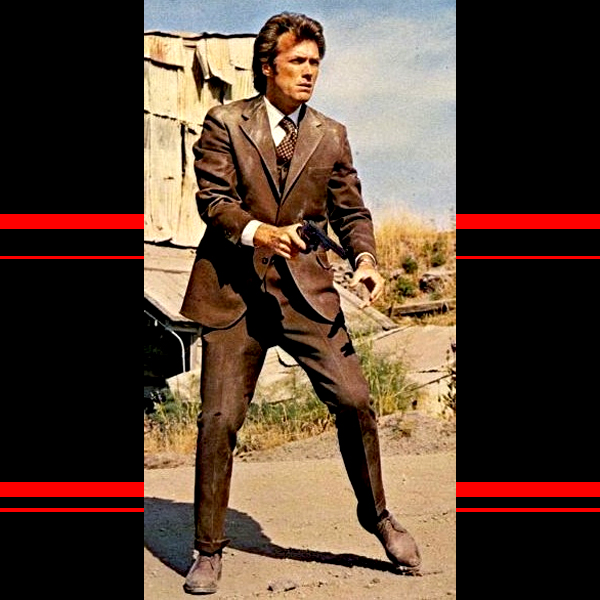 Two of the record's most atypical tunes are also among my favorite. Apparently, both were inspired by none other than Parallax hero Clint Eastwood. Taking a page out of the 1970s Dirty Harry/Parallax View playbook, Killer In The Home taps into the same claustrophobic dread as post punk visionaries like PIL and The Pop Group (see also Peter Gabriel's Intruder), its tempo ground down into pools of dejected guitar and blank-eyed paranoia in the verses before exploding into mad Burundi pummeling like a slow-motion Kings Of The Wild Frontier descending into a blood-soaked shootout.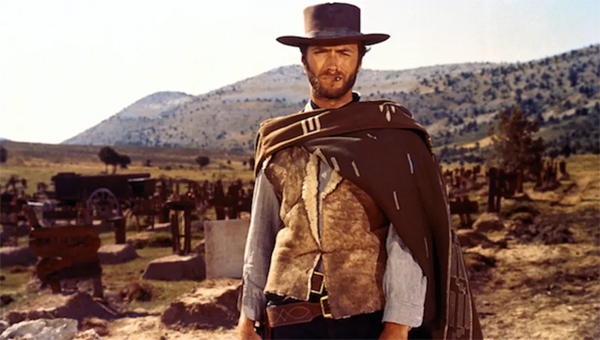 In contrast, the equally filmic Los Rancheros trades out the bleak cityscape of the crumbling 1970s for the wide-open sunset vistas of Sergio Leone's Spaghetti Westerns, its drifting Morricone breeze riding a shuffling backbeat and gorgeous guitar from Marco Pirroni backing a rare baritone vocal from Adam — all cowboy song, home on the range and westward bound on horseback — before slipping instantly into that trademark rockabilly help. Plus, you get the amusing thrill of ricocheting six-gun shots in the chorus and the realization that the backing vocals are simply repeating Clint... Eastwood! I still remember his performance at The Observatory for the Kings Of The Wild Frontier anniversary show, when he'd dart around the stage, reacting all theatrical to the recurring gunshots!
After the massive, panoramic sound and impact of Kings Of The Wild Frontier, Prince Charming couldn't help but be a slight let down. Largely picking up the thread of its successor, only with a slightly more inconsistent set of tunes (with a few glowing exceptions), it could almost be read as a straight sequel to Kings. However, dig a little deeper and you'll find significant strides made in the arrangement department, with tunes that swoop into unexpected bridges and soar across indelible choruses. Introducing an almost power pop sensibility lurking just below the surface, it offers up enticing hints of things to come. Indeed, a few of these songs sit firmly in the absolute upper echelon of Antmusic classics.
The opening Scorpios is pure magic, cutting a rakish path through The Mambo Kings and West Side Story-by-way-of-Alice Cooper Sharks vs. Jets musical flash to arrive at a soaring chorus. For whatever reason, it's always made me think of Curtis Mayfield percussion-heavy Superfly soundtrack more than anything else (we don't need no music, we got conga!). When Adam sings Hold up your head, you know I'm right, the street's the place, tonight's the night and then — just to hammer home the point — keeps belting out the niiiiiiiiight!, you damn sure know he means it. A skewed highlight of the record, it starts Prince Charming off as well as Dog Eat Dog had Kings Of The Wild Frontier, and perfectly sets the tone for everything to follow.
Less unrelenting than Kings' pummeling attack, the sound here has a lightness of touch, an offbeat rhythmic panache to match Adam's dandy image on the sleeve. Picasso Visita El Planeta De Los Simios echoes the strange pop stylings of Ants Invasion, but with a brilliant, almost tossed-off, jangling power pop hook conquering all in the chorus. Once again, no one else could have come up with that one! S.E.X. and That Voodoo! are cut from the same cloth — albeit slightly less transcendent — while Five Guns West is something of a Spaghetti Western sequel to Los Rancheros, this time with a set of lyrics that are subtly hilarious (I'm a big tough man with a big tough plan, gonna spend my life with a big tough wife)!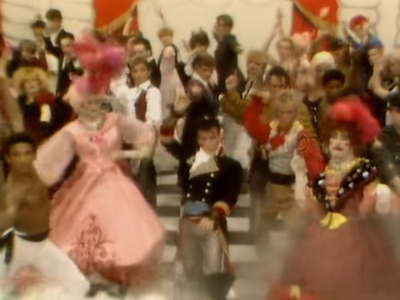 The title track starts with stylized mockery from the peanut gallery (ahaaa, eh-haaa!) set to a minimalist beat before Adam swoops in on rolling waves of strummed guitar bolero, giving the titular Prince Charming (in the music video, Adam as a Cinderella-type character) words of encouragement (ridicule is nothing to be scared of). Ultimately, baritone Morricone choirs enter the fray, and in the end even the peanut gallery are incorporated into the chorus itself, as if to say even the haters will only make you stronger. A solid moment — and a stranger one than one might initially realize — it managed to place #1 in the U.K. and even #38 in the U.S. dance charts.
However, the greatest track here — indeed, one of Adam's mightiest moments — is undoubtedly Stand And Deliver. It expands on the pounding pop of the big Kings tracks like Dog Eat Dog and its title track, indulging with ever more tricky movements and construction in the process, with yet more evidence of those deep Morricone chants backing Adam's soaring lead. In the era of new pop's triumphant ascent, where all sorts of strange sounds and imagery were storming the charts, it's without a doubt one of the crown jewels of the era. With the sun glowing deep red on the horizon, the Mk. II Ants ride off into the sunset one last time, before Adam and Marco split off on their own into uncharted territory...
Tangentially, it's impossible to talk about Stand And Deliver without mentioning its b-side, Beat My Guest, a phenomenal slab of punk noise resurrected from the Mk. I Ants era. With chainsaw guitars and an unhinged vocal performance from Adam, it would've fit in perfectly on Dirk Wears White Sox. That's actually not uncommon for his b-sides from this era: no matter how radio-friendly the single was, there was just no telling how raw the flipside would be. Oftentimes, these b-sides were punk-era tunes given a new lease on life, like Friends (b-side to Ant Rap) and Physical You're So (b-side to Dog Eat Dog), which — along with Beat My Guest — all dated back to the band's earliest Decca demos.
Similarly punk-edged capers ensue with Fall-In (b-side to 'Antmusic'), while Physical and Red Scab (b-side to Goody Two Shoes) are ultra-heavy dirges that seem to draw up the blueprints for both grunge and industrial rock without a second thought. Like Whip In My Valise, I can't think of anything else remotely like them that had emerged by that point in time. The only possible exception would be something like Chrome — if you subtracted all the delicious space rock psychedelia — but this is straight up bass/guitar pressure driven by a heavy downbeat glam stomp: the sound that drove scores of bands a decade-plus later. Indeed, within this context Trent Reznor's patronage makes perfect sense.
Rather helpfully, Epic's 1994 compilation B-Side Babies mops up most everything that appeared on every Adam Ant b-side for the label (spanning from Kings Of The Wild Frontier to Vive Le Rock). Most of this material was actually not included on either the Antbox or Adam Ant Remastered box sets, rendering it absolutely invaluable for any and all Adam Ant fanatics looking for some of that Digital Tenderness. Since Adam was as consistently great with his b-sides as he was with his album cuts, this compilation is a fabulous listen in its own right.
Nowhere is this consistency more apparent than Friend Or Foe, an absolute romp of an album. It's my second-favorite Ant album, in fact, after the peerless Dirk Wears White Sox (which is a whole other kettle of fish anyway). This is the first one billed to Adam Ant alone, although Marco has been retained on guitar, with a new group of Ants formed around him. Continuing the high-conceptual arc of the previous two records, Adam's idea here is a New Orleans-inspired fusion of horn-driven Mardi Gras atmosphere and his by-now-trademark Burundi beats (you've gotta hand it to him... the man habitually dreams up these strange scenarios no one else would even dream of!). It wound up being another stroke of genius, of course, with another set of songs that sound like little else around.
The title track and Desperate But Not Serious both extend logically from pounding earlier singles like Dog Eat Dog and Kings, even as they veer into fresh territory with a juke joint swing and eerie dread splendor. Best believe, this music is tight! Not one note out of place, the horn charts throughout are razor sharp, sparring as they do with those stomping rhythms to build up a great towering wall of sound. Goody Two Shoes and Place In The Country take this new sound in a rootsy, down-home direction, all bouncy rhythms, banjo and a sing-a-long chorus. As one might expect, this all makes for a great party album.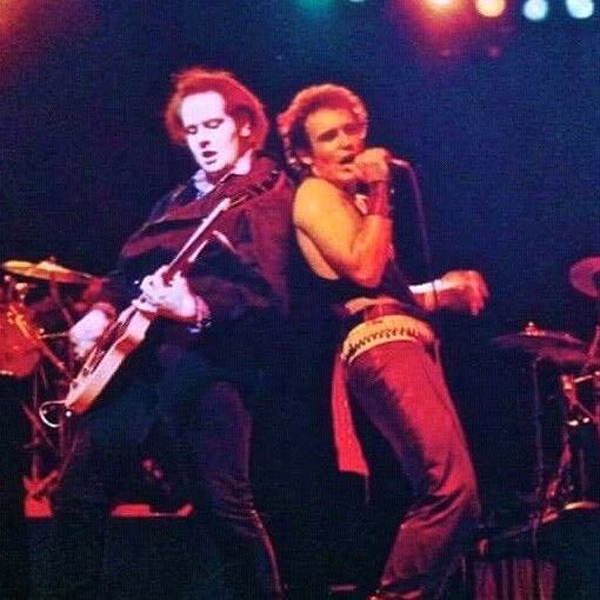 And that's just the singles... nearly everything else here is their equal. Made Of Money just might be my favorite thing here, with another incursion of pure power pop magic over thunderous Burundi, while Try This On For Sighs ain't too far behind with its lingering shades of Pirroni/Morricone in full effect for the chorus. Here Comes The Grump is the record's straight-up new wave number, all jangling guitars and deep blue atmosphere, while Cajun Twisters is a dubbed-to-oblivion slow-motion discomix groove driven by a pounding backbeat and weary moonlight horns. A minor highlight that I never tire of, this track is firmly in Parallax Pier territory, no question.
I've often thought Cajun Twisters should have served as the blueprint for Friend Or Foe's follow up LP. Notionally, at least, Strip does seems to follow its lead, but unfortunately comes up mostly missing the indelible hooks and dubbed-out splendor. Obviously, the album is devoted to one of Adam's favorite subjects (three guesses what that is), with the man playing the part of the sophisticated lover straight off the pages of an Alexandre Dumas novel. The title track is a charming enough bit of new romanticism, particularly its soaring rejoinder (Don't freeze up girl, you're looking quite a sight) and baroque/Philly soul strings, but I've never much cared for Puss'n Boots, the album's other big single. We're not in The Wild Frontier anymore, that much is certain.
The album was produced by none other than Phil Collins, and the sound here is thoroughly standard 1980s dance pop, slotting in comfortably with late-period purveyors of new pop like Kajagoogoo and the Culture Club. The trouble is, Adam's always been at his best when seducing the freaks, but here he seems to be serenading the good girls. As a result, the sound here is rather ordinary — with all the strangeness beveled away — and with Adam Ant, that's nothing short of a tragedy.
However, the real problem here is a mysterious absence of the sort of peerless hooks Adam had previously tossed off in his sleep. Songs like Baby, Let Me Scream At You and Playboy just don't grab me like the monster tunes in seemingly endless supply on Friend Or Foe. The filmic sweep of a tune like Spanish Games — with its soaring brass and strings evoking images of Don Juan and Joaquín Rodrigo's widescreen epics — is quite striking, actually, but it still misses that trademark watertight Antmusic punch. Similarly, Libertine works up a rather cool Walking On The Moon-esque sound, but once again the song itself suffers by comparison to everything that's come before.
Still, there's a handful of minor pleasures to be found here. Vanity (apparently about the titular front-woman of the Prince-produced Minneapolis dance sensation Vanity 6) is an understated dance pop number that works its way under your skin ever so subtly, sounding like a minor ABC tune (or even something off Gang Of Four's Hard), while Montreal's falsetto chorus is utterly absorbing. I could listen to Montreal for hours. In some way that I can't quite articulate, it almost sounds like a precursor to Big Audio Dynamite circa Tighten Up Vol. '88 (in fact, hearing it again just now it does sound fairly Pier itself).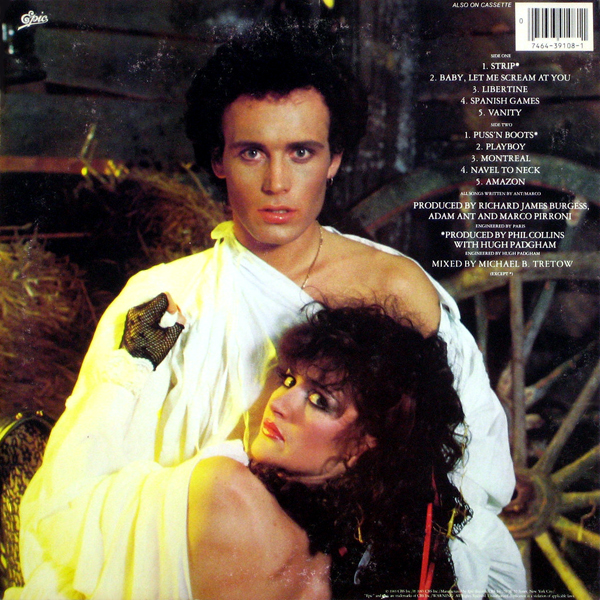 And despite its place in the boneyard, Navel To Neck is one of the most engaging moments here, full of just the sort of tightly-wound hooks that seem to be missing elsewhere on the album... it even sneaks in a bit of understated Burundi drumming for old time's sake! It's the one moment on the record to indulge in that brilliant play of tension that one expects from an Adam Ant record. Even so, for me Strip is the first real disappointment in the man's discography, and — if I'm being honest — doesn't hit the decks all that often.
Fortunately, the man returned to form two years later with Vive Le Rock. Now this is more like it. Produced by great Tony Visconti (the man behind the boards for the lion's share of David Bowie and T. Rex's seventies records), this gathers up all the latent power pop strands running through Adam's back catalog and goes right for the jugular. The verses of the title track seem to take their lead from ZZ Top's contemporary string of sleek MTV blues singles, but then the soaring chorus hits and you're flying the friendly skies with Adam Ant on wave after wave of glittering glam energy (Bang bang you're dead, did not did too... Look out! Rockers going Star Wars!).
Adam's vision this time out was a sort of space age rock 'n roll, with the thunderous Apollo 9 setting the tone for Adam's wild-eyed retro/future visions (apparently coinciding with what this helpful Pinterest chart dubs Atompunk). Released a year prior, Apollo 9 had originally come in three flavors spread across various singles: the Blast Off Mix, Orbit Mix and François Kevorkian's Splashdown Re-Mix (see also his contemporary remix of Kraftwerk's The Telephone Call). On Vive Le Rock, you get the Blast Off Mix. Adam's idea here is a fascinating mash up of fifties rockabilly (No Zap), biker rock-by-way-of-Devo (Hell's Eight Acres) and chugging new wave (Razor Keen), all given a BIG mid-eighties sound with a glistening sheen, as if a classic muscle car had been outfit with jet rocket propulsion.
In a brilliant twist, period anachronisms abound, from the Dr. Strangelove reference in Human Bondage Den (Can't fight here, this is the war room) to P.O.E. name-checking Nikita Khrushchev for the album's priceless cold war-inspired hoedown finale. And dig that Carl Perkins guitar quote in the intro to Hell's Eight Acres! It's as if the record was recorded in some cold war nexus where the Apollo program happened ten years earlier and Buddy Holly got to watch the moon landing on live TV. Really, what'd be so bad about that? When all is said and done, this might just be Adam's most high-concept record of all, bringing to mind the original space rockers like The Tornadoes and The Ventures.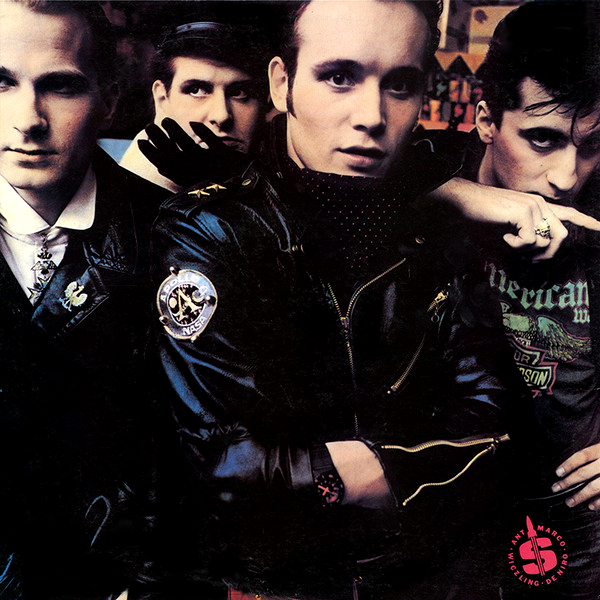 Fortunately, the songs themselves are just as good as the concept. In fact, the two singles might be the weakest tunes here! Dig a little deeper and the ebullient Miss Thing has the most shameless hooks this side of The Libertines' Up The Bracket, while the bouncing rockabilly of Mohair Lockeroom Pin-Up Boys sounds like Kings Of The Wild Frontier if it had come out on Sun Records circa 1956 (albeit with booming mid-eighties production).
My absolute favorite moment here is Rip Down, which I've always thought was among Adam's greatest songs ever, capturing the glimmer of pure joy in its chorus (I was wounded, she was beautiful) and even sneaking in those Burundi drums one last time for good measure. That it wasn't released as a single is an absolute shame... it's far too catchy to have not made a splash, even in the high tech flash 'n glare of 1985.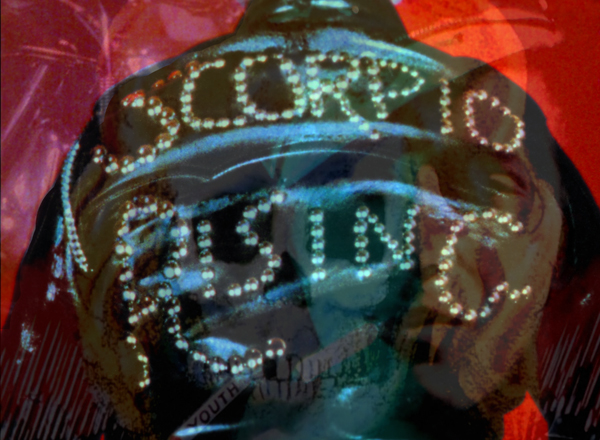 The cherry on the top of this whole 1950s extravaganza is that there's just a hint of Adam's penchant for offbeat debauchery sprinkled into the proceedings. Vive Le Rock name-checks Tom Of Finland, the fifties-era artist known for homo-erotic drawings (typically of musclebound bikers), while Scorpio Rising references Kenneth Anger's short film of the same name (about — once again — bikers). The awesome Human Bondage Den (included only on CD and cassette versions of the album), speaks for itself, rounding out another one of Adam's utterly unique sonic visions. Sadly, the record flopped and Adam took a protracted break from music to try his hand at acting.
Fortunately for us, the world hadn't yet heard the last of Adam Ant...
After a five year stint in front of the camera, appearing in movies like Spellcaster and Nomads (the latter alongside future Bond man Pierce Brosnan!), Adam Ant began to map out his return to the world of pop music. In the intervening years between 1985 and 1990, the pop music landscape had changed considerably. The booming drums and chugging post-new wave groove of the mid-eighties had given way to hip hop beats, Teddy Riley's crisp swingbeat rhythms, club music and even the relatively organic sounds of alternative creeping into the mainstream.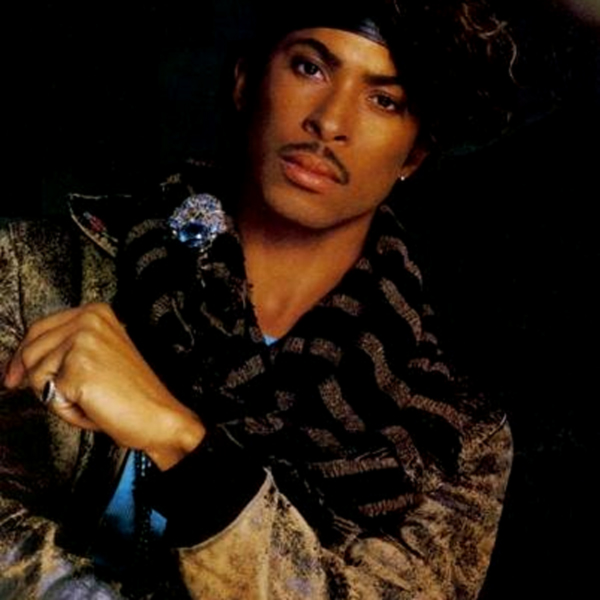 Never one to shy away from change, Adam drafted in Prince's right hand man André Cymone behind the boards for an in-depth exploration of the dance electric. Much has been made of the record's shift in sound, as if Adam's sound were lost in the machinery. Indeed, folks allergic to the glossy production values of the pre-Nevermind era's will no doubt balk at its drum machine-driven sound. Scratch beneath the surface, however, and you'll find that a solid third of the album keys into Adam's latent power pop tendencies. The truth of the matter is that Manners & Physique is, in its way, as strange and multifaceted as any other Ant LP you'd care to mention.
Besides, the dance stuff is great in its own right. I'll admit that I'm biased — this was the second Adam Ant album I bought (after Wonderful but before Dirk Wears White Sox) — and the record's early-nineties sound never bothered me. Still, I think an honest listen to the songs themselves would tease out loads of things to love. Room At The Top was the big hit here, complete with another one of Adam's high-concept videos, keying into of-the-moment sonics with its swingbeat rhythm, Bell Biv DeVoe bassline, synth brass and ultra-compressed guitars. Along with Rough Stuff and the title track, it represents the album's dalliance with the era's dance pop forms, and with Cymone behind the boards, you know you're in good hands.
In a fascinating twist, a couple dancefloor moments set their sights past the dance pop highlife and onto the seedy underbelly of eurodance and industrial. U.S.S.A. is a stomping slab of pop industrial, sounding like some catwalk take on Pretty Hate Machine, with sampled group chants and strange echoes of Bowie's Fame resounding in its DNA. Even better is Bright Lights Black Leather, a brilliant mirage of dirty shadows and cold neon, this peak-era eurodance picks up where the Eurythmics left off. It's as if the mask slips and Adam reveals his inner freak: it's dominatrix time again.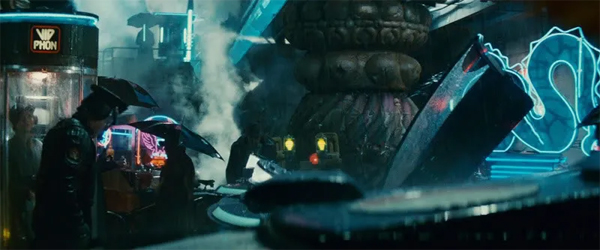 This is your every lurid fantasy of sleazy Berlin clubland brought to life (definite shades of cyberpunk too, bringing to mind's Adam's chance appearance in Blade Runner). Marco Pirroni even manages to steal the show, pushing the whole thing into the sublime with moody interpolations of his trademark Morricone guitarwork. This absolutely should have been a single, with the full 12" treatment and a bevy of remixes. I can only imagine what sort of madness Kevin Saunderson, Mescalinum United or The Future Sound Of London would've wrought with it... the thought of what could have been is almost too much to bear!
As I mentioned earlier, a sizable chunk of the album is given over to pure power pop. In fact, I'd make the case that a couple of these songs find Adam predicting the sound of nineties britpop alongside The La's and The Stone Roses. Look past the glossy production and a tune like If You Keep On sounds like the blueprint for the classic Blur sound (there's even a hint of Damon Albarn's pathos and sneer). It's essentially a perfect pop song, with Adam putting his peerless melodic gift in the service of a tune that could've been played anywhere. This is another one that should've been a single.
The dreamlike ballad Can't Set Rules About Love was a single however, and the minor hit finds Adam the sophisticated loverman successfully emerging once and for all. I don't know if it ever cropped up in a movie, but it's lush, cinematic splendor would have been perfect for any number of romantic interludes on the silver screen. However, its the closing song Anger Inc. that is the real kicker, with a moody, portentous stomp and an excellent set of lyrics that culminate in the brilliant chorus:
Poor Jack Kerouac, riding with his paperback
Camus n the pocket of his army fatigues
It's kind of hard to spend your time keeping cans of soup in line
When you've been the waist gunner on a B-17
Beneath the glossy sheen of its (great) early-nineties production, it's this half of the album that laid the blueprint for where he'd go next.
After another five years (punctuated by the unreleased Persuasion album), Adam returned once again with the aptly-titled Wonderful. Recorded at Abbey Road Studios, it took the britpop thread of Manners & Physique back to basics, connecting with a certain band that also happened to record at Abbey Road and chiming in with the prevailing overcast sounds of alternative on rock radio. In a mirror image of its predecessor, Wonderful has all sorts of strange flourishes and a subtle psychedelia lurking just beneath its shimmering surface, giving the whole thing a subdued, dreamlike quality. It really is Wonderful...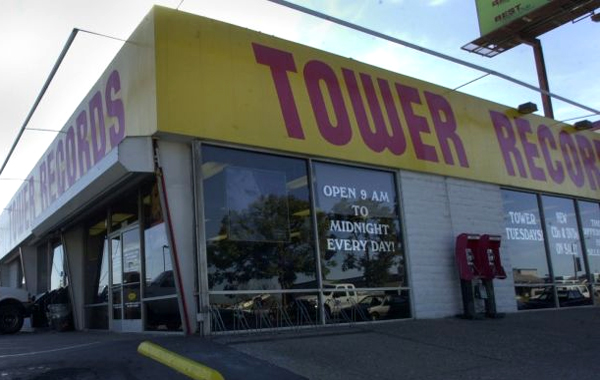 As I said earlier, this is where I came in. After years of digging the man's excellent Antics In The Forbidden Zone compilation, I finally took the plunge. This was actually the very first album I ever bought, truth be told... the beginning of the whole Parallax collection! I can remember it like it was yesterday: stopping off at the Tower Records by the Sports Arena — on the way home from Mission Beach — at the very beginning of the summer after the 8th grade. It wound up being the soundtrack to that whole summer, and it's stayed with me ever since. Honestly, in 2019 it sounds better than ever.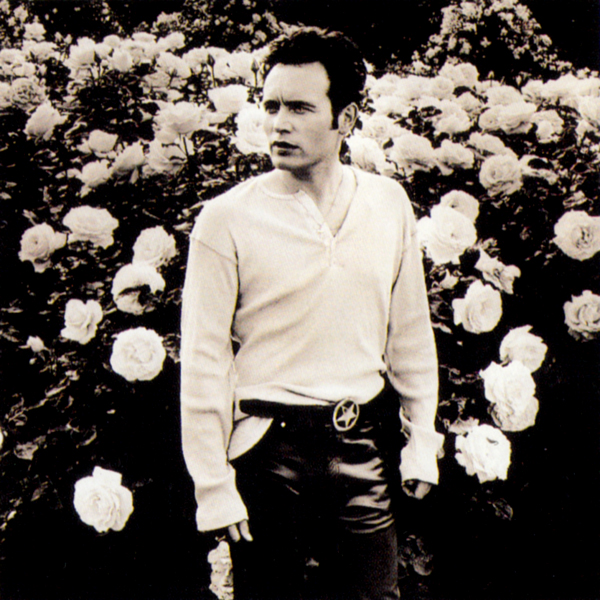 The thing that hits you immediately are a pair of spare, hard-hitting love songs, Won't Take That Talk and Wonderful. With the possible exception of Can't Set Rules About Love, this is miles away from anything we've ever heard from Adam, heartfelt, vulnerable and raw. Wonderful was the big hit this time out, with its almost folkish shades of alternative breaking into an unlikely understated dance beat, but Won't Take That Talk gives it a run for its money, with a strong sense of raw emotion shining from its every pore. What's particularly striking is the intimate, personal nature of these songs. We're certainly a long way off from the pageantry of Prince Charming, and this is one of those rare cases where that winds up being a very good thing.
The snappy britpop of Alien and 1969 Again pick up where Manners & Physique songs like Young Dumb And Full Of It and Piccadilly left off, this time running in direct parallel with things like Blur's Parklife and Oasis' Definitely Maybe. Conversely, Beautiful Dream is a strange dance pop daydream that sounds unlike anything else I can think of, rocking the same eerie Weather Report sample that opened Portishead's Strangers just six months prior. It even slips into a bizarre breakbeat-driven calypso mid-section! Originally slated to be released as a single before being pulled at the last minute, Capitol should have pulled the trigger: this sort of skewed dancefloor magic would have fit right in with the year of Maxinquaye.
Of course, there's eleven songs on this album, and something like eight of them could have been killer singles. Image Of Yourself is a soaring bit of alternative pop that finds Adam harmonizing with ghostly echoes and Marco bending guitar across it all in great arcing waves. Yin & Yang is even better, its spare desert folk exploding into a gorgeous cathedral of downbeat psychedelia around Adam's longing coo into the endless deep. It's all so moving and perfectly conceived, walking that zen tightrope between sadness and joy, it winds up sounding like some hymn eternal. It's probably the greatest moment here, and stands among Adam's finest songs from ANY era. Think The White Album meets The Bends meets The Joshua Tree meets New Adventures In Hi-Fi, and you'd still only be half the way there...
Things get even more interesting on the album's second half. Vampires is a strange bit of skewed balladry, its verses unfolding in a lovely domino effect before crashing like a wave into the soaring chorus. I can't quite put my finger on what it reminds me of (Pulp? Nick Cave??), but Adam's crooning here is among his great vocal performances and proof-positive that he had one of the most distinctive pipes of the era. It's almost a relief that none of the trendy vampire shows/movies used it for their theme song (shh... it'd be perfect). The flipside to this underworld ballad is the heavenly sweep of Angel, which starts out as an almost ambient ballad before exploding into a flurry of percussion that carries it to a fabulous, soaring crescendo:
For there are moments upon moments upon moments...
When you hardly seem to walk the earth.
The rollicking Gotta Be A Sin was the albums other single, and its moving enough in its album form, but what you really want is the acoustic version Adam cut live at the BBC (check Fuel 2000's Live At The BBC compilation). Like Lou Reed's Acoustic Demo of Hangin' 'Round, it takes the whole thing to a higher plane altogether. Perhaps most surprising of all, Very Long Ride closes the album with a huge question mark, featuring Adam's long-awaited return to the rap arena after the infamous Ant Rap (his worst song ever?). Shot through to its core with an abiding strangeness, it turned out to be a perfect signing off moment for Adam... a stretch of silence that would last nearly twenty years.
The following decade was plagued by multiple false starts and ill-fated attempts at a new album (like the rumored Trent Reznor collaboration). There was also the notorious incident involving pub hecklers and a starter pistol (I'll leave it to you to look that one up!). However, there was a bevy of archival material released during this period that proved invaluable to longtime fans (not to mention the new ones). In the year 2000, Adam oversaw the compilation of the gorgeous Antbox box set, a three-disc overview of his back catalog complete with sought-after demo sessions and unreleased material. A lengthy book was included with invaluable history and session information — along with loads of memorabilia captured within its pages — which gave more in-depth context than ever to the whole Ant saga.
Five years later, Adam and Marco put together the Adam Ant Remastered box set, which featured lovingly restored CD versions of the first six albums augmented by a seventh disc of rarities and demos. This was actually how I finally got to hear the original British version of Dirk for the first time! I remember picking it up as soon as it showed up on the shelves, back when I was living at the 1808 (over by Balboa Park). It was a total revelation, and a crucial part of the soundtrack to that year. Then, a few years later, he started playing live again. I caught him live for the first time in 2011, on The Good, The Mad And The Lovely Tour tour (his first large scale tour since Wonderful in 1995), which was an absolute romp. Much to my delight, there was an abundance of Dirk-era material, and Adam seemed totally reinvigorated and in his element.
It proved to be more than a temporary revival, and Adam has spent the decade touring around all manner of concepts. There was even a new record, his first in nearly twenty years, the sprawling Adam Ant Is The BlueBlack Hussar In Marrying The Gunner's Daughter. A stunning return to his conceptual excursions of yore, it was full of moments like Cool Zombie, Stay In The Game, Shrink and Bullshit, which seemed to tie all of the man's faces and phases into one triumphant arc. Incredibly raw in places, with Adam's voice ragged from time to time, it nevertheless proved to be a triumphant return for glam punk's once and future king. The whole affair was emblematic of Adam's casual brilliance and never say die spirit. It's certainly been great to have him back.
Which brings us up to the present day. Adam's currently touring around the Friend Or Foe album, a revue that I desperately hope makes it to the West Coast (I absolutely must hear Cajun Twisters live). I managed to catch him on the Kings Of The Wild Frontier tour, and it was another great show. There was definitely something special to the whole affair, with the music retaining its strange, vital edge, and Adam himself in fine offbeat form. It's a testament to his original vision(s) that all of this works so well in the here-and-now, his music and stage presence still burning with a primal brilliance after all these years.
---
So here I am at the end of this whole extended tribute to Adam Ant, and I still don't feel like I've done the man justice. Perhaps it's all just to personal, hitting too close to home for me to even articulate everything this music meant to me (and means to me still). I think this is some of the best pop music ever laid down, in its own era or any other, shot through as it is with a stylized drama running right through its core.
And then there's Adam Ant, at the eye of the storm, doing his inimitable thing. Whether you're talking about the early punk angular madness or the classic-era Antmusic glam theater — or even those years in the nineties when he was trying to sound ordinary — there was never any danger of mistaking him for anyone else. He was far too good for that.