The Sneaker Pimps Becoming X was the very last record to be cut from the British Invasion 25, and it was a painful cut to be sure. I still remember the day I picked it up in the first place, right in the middle of the long summer of '97,1 and it made a huge impact on me right away (this when I was immersed in all things trip hop and techno). Everyone knows the dreamlike hit single 6 Underground, a deserved favorite of the era no doubt, but I wonder how many people have heard the album it comes from? Becoming X is a very special record, poised at the nexus between alternative, dance and trip hop, sounding quite unlike anything else around.
In fact, it's long been my contention that this LP is the Revolver of the 90s. A bold pronouncement, perhaps, but one that a dive into the record ultimately bears out. The other obvious contender that springs to mind immediately is Smith & Mighty's Bass Is Maternal, another great mid-decade trip hop LP. Both records play with cresting mid-nineties dance forms at the axis of synths, breakbeats and dub the same way The Beatles grappled with psychedelia in the heady daze of 1966.
Working up a rather disparate selection of adventurous material — almost as an exercise in musical r&d — each of these artists teased open myriad possibilities inherent to their respective forms. The fact that the songs themselves are so strong, indelible even, elevates all three albums to classic status. As much as anything else out there, these records seem to capture the spirit of their respective eras perfectly.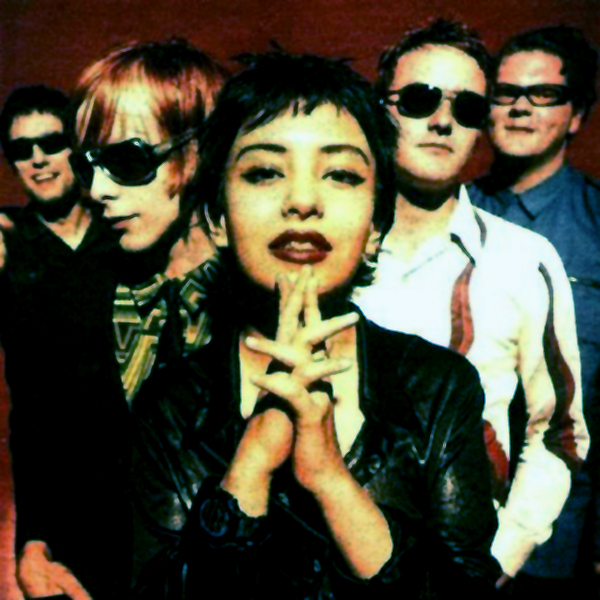 The roots of the Sneaker Pimps lie in the duo of Chris Corner and Liam Howe, who started out recording early trip hop instrumentals under names like F.R.I.S.K. and Line Of Flight,2 with a version of their tune Take The Sun Away even showing up on the first volume of Wall Of Sound's genre-defining downbeat compilation Give 'Em Enough Dope. After putting out a couple records on the Clean Up imprint, the duo began to move in a more song-based direction, drafting in their mate Ian Pickering to pen some lyrics for the new compositions.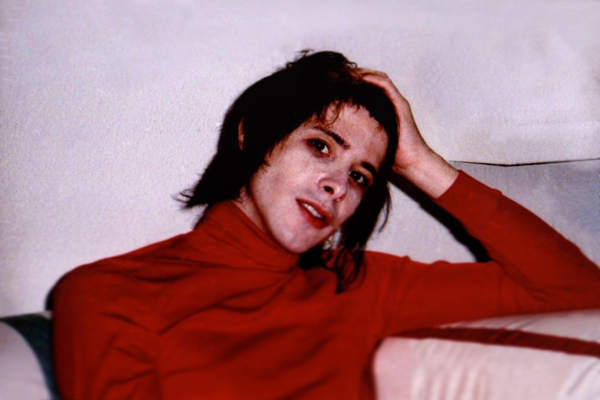 With a twisted glamor and naturally dramatic flair, Chris Corner was the obvious frontman, even recording vocals for some of the group's earliest demos.3 However, the group ultimately decided that these songs lent themselves to a female vocalist. One suspects this was at least partially down to the prevailing climate of the time, with groups like Portishead, Moloko and Morcheeba all fronted by torch song chanteuses (Beth Gibbons, Róisín Murphy and Skye Edwards, respectively).
Suitably impressed after catching a performance of singer Kelli Dayton at a local pub, they invited her to join their fledgling group. Pulling in two more mates — Joe Wilson and David Westlake on drums and percussion — the group became the quintet that would give us Becoming X.
And just like that, the Sneaker Pimps were born...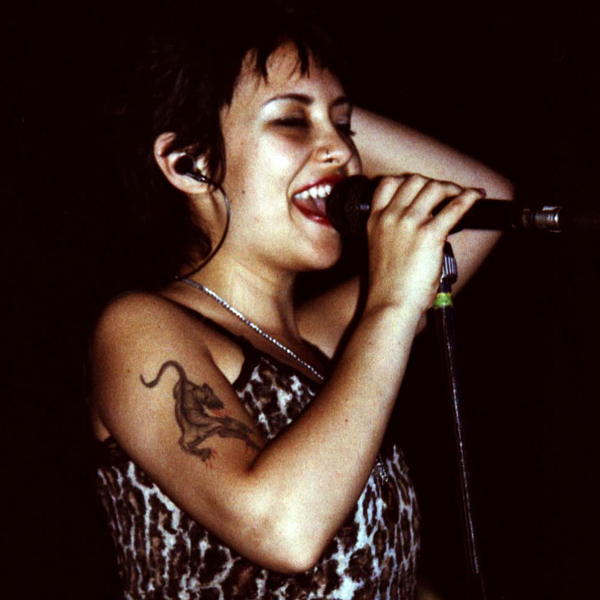 Dayton's arrival proved fortunate, as her girlish, sardonic vocals and striking image were the perfect foil for the sound and songs laid down during the Becoming X sessions. Springing from a lineage stretching back through Madonna and the freestyle vocalists all the way to The Slits and ESG, there was something both strangely timeless and utterly of-the-moment about Kelli Dayton's microphone presence. Alternately playful, soaring, sneering, melancholy and detached — oftentimes within the space of a single song — hers was a vocal presence quite unlike anyone else in trip hop.
This wasn't Beth Gibbons' endless pool of torch song sorrow or Shara Nelson's gritty soundsystem soulfulness, nor was it Martina's crumbling bluesy wail or even Nicolette's gloriously demented fairytale sing-song, but something else entirely. Paired with these low-slung breakbeat chansons, it was a match made in heaven. Even the group's attendant imagery and aesthetic was something special, spread out as it was across an outsized series of contemporary singles and dubplates. In both sound and image, the Sneaker Pimps were a possessed of a scrappy glamor, borne out not only in their contemporary music videos but the grooves of their records... and it's Becoming X that lies at the epicenter of this world.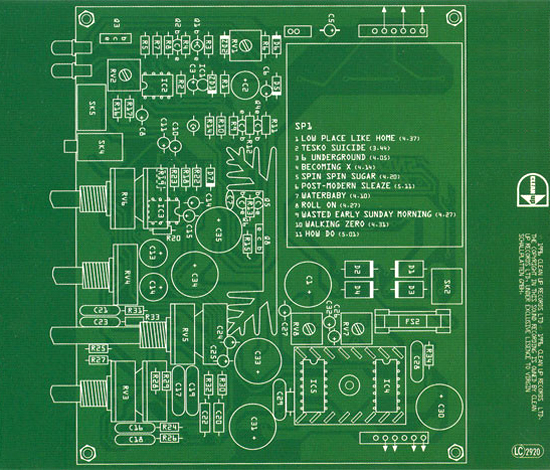 Right from the start, you can tell you're in for a treat. The album opens with electronic textures glowing in mutant half-life — like recharging uranium or some dying signal from a distant star — before Low Place Like Home kicks into a heavyset, slow-motion beat to propel these drifting textures into something approaching a song. Mention must be made right away of the beats, which are uniformly great throughout the record, here sounding like tin cans banged in submerged slow-motion. Like a downcast cousin to The Chemical Brothers' Leave Home, the tune — and the album — seemingly take shape out of nowhere.
Suddenly, rock guitars enter the fray almost unexpectedly and Kelli Dayton makes her auspicious entrance into the limelight:
You walked all over,
In your blunder stones.
In your own road movie,
With your one armed man.
Gonna make it to the problem page,
Troubleshoot your life.
Gonna make it to the problem page.
Need some time and space just to find yourself.
The song goes into overdrive with the chorus, existing somewhere in the interzone between Portishead and Alice In Chains, as Dayton wails Crucify yourself, I hope you find yourself... in a low place like home. It's an icy, bold opening to the record, a gritty glimpse of the nexus between trip hop, alternative and dance: the world Becoming X inhabits. The feedback here harder-edged than just about anywhere else in trip hop, in some sense presaging Angelo Bruschini's dread-soaked guitar sound on Massive Attack's Mezzanine two years later.
Similarly feedback-drenched capers emerge in Tesko Suicide, starting simply enough with a plucked string before phenomenal rolling breakbeats tumble into action. Flutes float in on an eerie calm not unlike The Saint's theme song, drifting across the rhythm as Dayton sings of being Sick and tired of being bubblegum chewed up. In a surprisingly literal sense, it all bears striking resemblance to something that might have been on Revolver, albeit with the increasingly savage bite that thirty years of devolution might entail.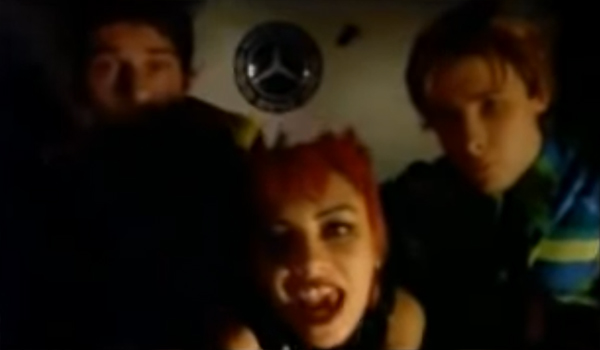 Suddenly, it shifts into overdrive for the chorus, guitars buzzing against the beat as the band drills through a frantic attack with Channel Z/new wave overtones. Go on girls, take a chance, sings Dayton in such an infectious way that it's hard to believe this wasn't a huge hit at the time. It was the group's first single, released a few months before the album itself, but it didn't manage to chart on either side of the pond (although I do remember it showing up during an action sequence on the ill-fated/forgotten TV show Three, which I happened to watch).5
A strong candidate for psychosis captured on wax, Tesko Suicide concludes with Dayton's closing remark:
You've got nothing to shout about, you're over... and out.
Of course the record's biggest single was 6 Underground, which was a monster hit just about everywhere (even reaching #7 on the U.S. alternative charts). Most will be familiar with the excellent Nellee Hooper Edit, which gave the tune that memorable snap, crackle and pop, pushing it over the edge into radio heaven with rolling breakbeat propulsion and a memorable De La Soul sample (A one two, a one two...). Teasing the song's RnB quotient to the fore, Hooper injects it with some of that trademark Bristol flavor, bringing to mind everything from The Wild Bunch to Maximum Joy (shades too of the shimmering brilliance of Soul II Soul).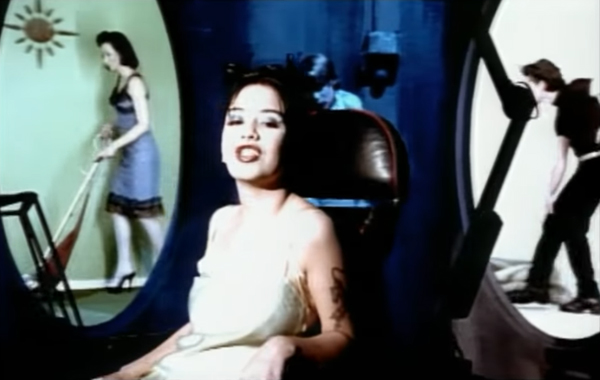 However, the album version is subtly — but significantly — a rather different animal. Starting with the same surreal snatch of tone poem magic (midway between plucked string and struck bell) from John Barry's 1964 Goldfinger soundtrack,7 here without any beats at all, it gradually unfolds into a sparser rhythm and then — whoah! — the bassline rises from within the track with an acidic punch not heard in the radio version at all (where it's deeper, and more subtle). Kelli enters the fray:
Take me down, six underground
The ground beneath your feet.
Laid out low, nothing to go
Nowhere a way to meet.
An ambient orchestra washes over the track, giving it a strikingly majestic sense of atmosphere and space, sounding something like a hip hop remix of Gavin Bryars' minimalist classic The Sinking Of The Titanic. This slow-motion state of suspended animation is undercut by at first almost subliminal guitar strumming that gradually comes to the fore, giving the track its levity and propulsion (it's also the first hint of a subtle folk undercurrent running through the record). Dayton sums it all up perfectly with a silky coo:
Overground... watch this space.
I'm open to falling from grace.
The whole thing captures a woozy, unbearable lightness of being, like waking up in the afternoon after sleeping for half a day and night. If you're looking for a snapshot of what '97 was like in four minutes or less, well... they captured it perfectly with this one.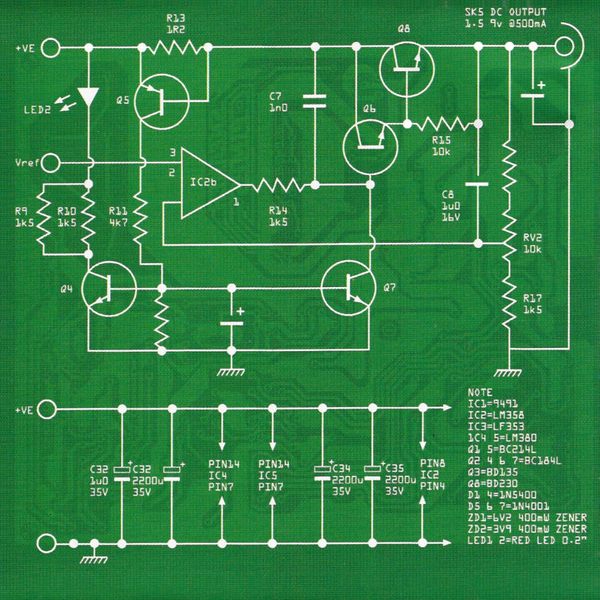 Without warning, the closing bars of 6 Underground morph directly into the next song. If Nellee Hooper brought the RnB undercurrent to the surface with his take on 6 Underground, the group managed to etch it down in cold chrome and noirish neon all on their own with the haunting title track. Opening with a lascivious, squelching bassline before exploding into wide open vistas of lonely g-funk synth tones backed by a pitter-patter shuffling stutter-funk defined by slow-motion junglist beats and a depth-charging minimalist bassline, Becoming X (the track) is as close to contemporary RnB as the band would ever fly.
One can see how this sows the seeds for something like Mýa's Movin' On, coming out as it does the very same month as Aaliyah's epochal One In A Million (August 1996). I mean, what the hell!? Remember now, Timbaland was only just emerging as a mainstream force to be reckoned with at this point. The only records to come out of Da Bassment by this point — aside from Aaliyah's One In A Million — by this time were Ginuwine's The Bachelor and a couple soundtrack contributions (with Missy Elliott's Supa Dupa Fly still a year away)... so color me impressed.
Playing like a warped, paranoid cousin to One In A Million, Becoming X swaps the sentiment in Aaliyah's ode to everlasting love for a quietly articulated menace that nevertheless remains equally sensual (if not even more so, truth be told). From within the song's forlorn moonlight stroll and a slipstream of dial-tones just at the edge of vision, Dayton coos into the darkness:
You can keep breathing... I only fall when you are near me.
Incomplete... I only talk when you can hear me.
Keep dreaming... can't wake up until I'm sleeping.
Lost on me... close to something I'll never be.
It all empties out into a one-minute instrumental coda, with Dayton's wordless wailing siren song ensconced in almost ambient piano shapes like some dark-hearted cousin to Massive Attack's Protection. By far one of the album's most haunting tunes, it's also among its most undeniably sexy. Like Massive's Lately, Becoming X exists right at the edge of RnB, illustrating this often neglected but oh so crucial part of the trip hop equation. One wishes the label would have taken a chance and pitched a single toward the RnB market with this one, maybe even replete with a Daryl Pearson or Timbaland mix. Although I can't imagine what they would've even needed to change... after all, this would've fit right in and stood out in all the right places, exactly as is.
Switching gears from the moonlit shades of narcotic machine soul to a twisted vision of the post-rave dancefloor, the group unveils the album version of their club smash Spin Spin Sugar. Ravers will most likely know Armand Van Helden's Dark Garage Mix of the track, which — along with his Star Trunk Funkin' Mix of Tori Amos' Professional Widow — had a profound shaping influence on the speed garage sound to emerge from the U.K. around this time (serving as the chronological halfway point between ragga jungle and slinky 2-step garage, which ultimately led to grime, dubstep and the present day).
The album version is a different beast altogether, and another true Revolver moment for the record. Opening with eerie, ancient synth vapors — you can just sense that something's wrong — it kicks into a strange bump-and-a-snap, stop-start beat that seems to reload like the hammer cocking back on a gun. In the chorus, the synths swirl into great spires, cresting into towering cathedrals of pure, desolate sound. Dayton is in fine form here, as usual, belting out terse couplets with an abstract glee:
I'm everyone... hang your label on me.
I'm everyone... paint it black and white and easy.
I want perfection, I'm real need.
I've seen attention, see through me.
Call on me... Spin Spin Sugar.
In the album's most far out moment, the tune seems to deconstruct and rebuild itself before your eyes, at one point devolving into a snatch of a woman sobbing sampled from Luciano Berio's 1961 musique concrete work Visage that seems to twist itself into hyena-esque laughter.8 Just when you think it's about to decompose into the ether, that skull-snapping beat shakes back into full force for one last future shock round of android bump 'n grind.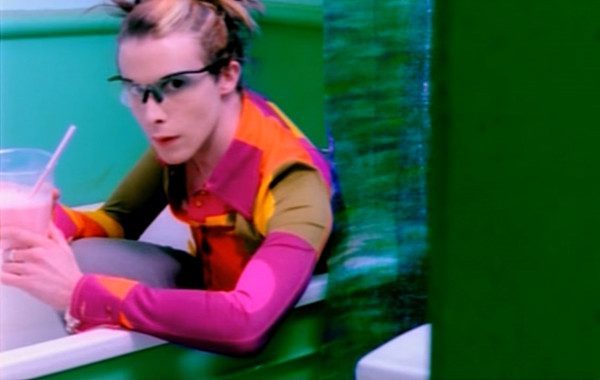 The tune was given a drastically different mix for the radio, its pile up of siren synths, droning bass, dead-eyed guitar outbursts and monster beats placing it along the lines of The Chemical Brothers' contemporary Setting Sun. The connections with psychedelia again made yet more explicit, this is clearly of a piece with Revolver's most intense moments. In fact, I'd go so far as to say I dig it more than anything on The Beatles' classic album, with the possible exception of I'm Only Sleeping and Love You To. That's right, I said it! And I'm not even forgetting about She Said She Said and Tomorrow Never Knows (as he ducks to dodge the inevitable flurry of random projectiles from angry mob)! But seriously folks, it's just that good.
After the unbalanced intensity of the previous number, the opening blues-soaked, southern-fried guitar line of Post-Modern Sleaze comes as a welcome relief, trading computer world claustrophobia for a quick left turn deep into the country. With the subterranean twang of some good old-fashioned wood bass, rolling floor toms kick you in the chest to bring in yet another killer beat. With every aspect seemingly played as loose as possible, it makes the perfect setting for Kelli Dayton's soaring vocals (possibly her greatest showcase on the record, in fact):
She makes every move they make,
She takes everything they take.
She must be a Thelma or Louise,
She must be a post-modern... sleaze.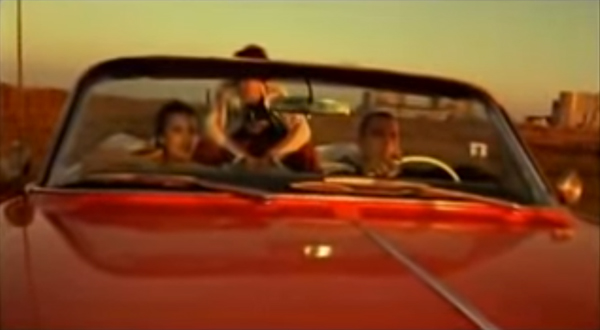 There's an undeniably cinematic quality here that rivals even 6 Underground for the album's best pure pop moment, while subtle shades of country can be felt between the rolling white lines. This is borne out in the sublime Flight From Nashville version, in which the echoes of Lee Hazlewood and Bobbie Gentry are made even more explicit in this lush orchestral paradise (there's even moments that call to mind the vast new world symphonies of Aaron Copland).
However, there's nothing quite as strange as the album version's mid-song detour into voodoo flutes and the dark jazz shapes of those rolling woodwinds, in which ghosts of southeast Asia (by way of Pharoah Sanders) seem to haunt the proceedings. See also the band's acoustic cover of The Prodigy's contemporary Firestarter, given the torch song treatment just months after the original version made its initial splash.
Without warning, the pungent, crystalline textures of Waterbaby takes us back into the city. Sounding like some strange vision of 1920's tech jazz perched midway between cyborg Gershwin and the yawning vistas of Fritz Lang's Metropolis, it's shot through with ancient electronics in the same way Reprazent's New Forms often conjured up images of some half-lit digital speakeasy. It all cuts to a ragged guitar, slashing deep into the void with an exposed-nerve agony, as Dayton swoops in with a vocal to match the pain:
Your heart is served cold.
Your sights are set in perfect stone.
And when you go, you go alone.
And when you stand, you're on your own.
Then, the fog-borne strains of David Sylvian's Waterfront drift into the frame, imbuing the tune with an aching beauty as Dayton adds, I wash the streets from your skin when you come home. It all seems to hint at some tragic tale, shades of Lou Reed's Perfect Day in an overcast haze, rain-slicked city streets and lonely shadows as subterranean electronics drift in and out of view. It's quite poignant, heartbreaking even, and if Chris Corner were singing these words, it would almost be too much to bear. One suspects that for Dayton, however, it's just another Tuesday.
As if to prove the point, Roll On follows, and the girl is clearly unshaken. With its damaged guitars seeming to warp into sitar-like shapes just as a compressed hip hop beat kicks into gear (think The Prodigy's hydraulic remix of Method Man's Release Yo' Delf), Roll On drags us helpless lot back into the strange. With its dirty, sensual piston funk, I've always thought this was the kissing cousin to Republica's Wrapp (also from 1996). Both tunes offer up a dirty little dive into those satin sheets pictured on the sleeve, and here Dayton more than holds her own:
Roll on, these doors are open.
Roll off, you can come next time.
I'm in love with your confusion, on your knees...
When you're breathing through your elbows, down on me.
This isn't the airbrushed glamor of radio RnB by any stretch of the imagination — and all the better for it — but a grinding big beat smash with stomping glam guitars crashing down in the chorus. Climaxing in the sort of snarling guitar rave up one might find on a contemporary Garbage record, it somehow finds the album simultaneously at both its most hip hop and rock 'n roll.
---
Wasted Early Sunday Morning opens with another radioactive half-life synth reverberating into the darkness, before rolling beats and a low-slung bassline cradle a sun-slackened slide guitar. It takes us back to the same country lane as Post-Modern Sleaze, only now the streets have all been deserted. In what must be the most hollowed-out tune on the record, all warmth has long departed and you're stranded in the Twilight Zone. Dayton's voice basks in the desolation, occasionally swelling into an impromptu choir of multi-tracked emptiness.
If the previous track just missed the boneyard by one slot, Walking Zero takes its place as the record's penultimate tune. It's also one of its finest. In fact, it's one of my favorite songs on here, and I always thought it should have been a single in its own right. Creeping in on a mist of graveyard strings before morphing into something resembling a Talk Talk cover version of some John Barry theme (from the one where James Bond loses), it takes the piston-funk angle into an entirely different direction with slow-motion almost-swingbeat rhythms and the crooked smile of a killing joke told with that final gasping breath.
Similarly, Dayton delivers the words with freestyle precision (shades even of Paula Abdul's Straight Up at times), an undeniable sass to her voice, undercutting the somber mood of the tune's chamber orchestra.
To the madness I do confess,
Forever see myself as blessed (immune, obsessed).
Like a savior I do caress
The truth is boredom, it's excess (take more, give less).
My time is only given up to you,
Too much to choose.
It's not mine to contemplate if I can lose,
With this blood on my shoes.
Interestingly, a remix of the tune does crop up on one of the many Spin Spin Sugar 12" to make the rounds, made by none other than U.K. garage innovators Tuff Jam. Appropriately enough, the Tuff & Jam Unda-Vybe Vocal is a slinky bit of android soul, with Dayton's already funky vocals chopped up inside a killer 2-step riddim replete with clickety-clack beats, neon bass, electro-boogie shapes and cascading moonlit textures. This would've still sounded futuristic ten years later (hell, twenty for that matter). Played alongside the likes of SA-RA and Burial, it makes perfect sense.
Good luck getting it out of your head once you hear it, though...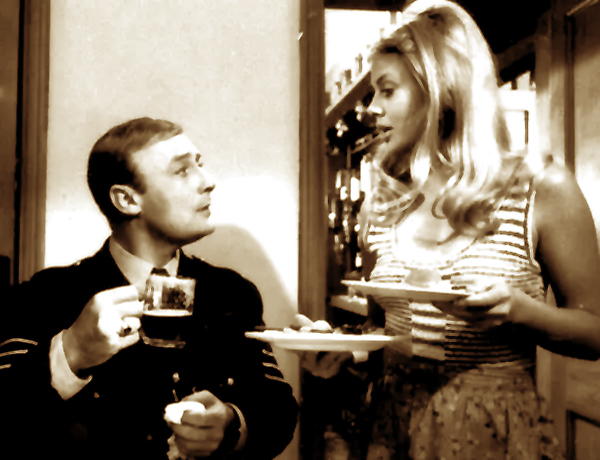 The record closes on a somber note with How Do (a cover of Willow's Song from The Wicker Man), bringing the album's subtle folk undercurrents to the fore in the finale. Opening with a bit of sampled dialog from the film, plaintive Street Spirit guitars slowly creep into the mix before unfolding into a haunting melody. Underpinned by a distant booming rhythm that gradually takes shape into a sort of skewed march — ultimately coming to dominate the track — it seems to draw from a British folk lineage stretching back to ancient times. Massive Attack's Home Of The Whale springs to mind immediately.
With Dayton's haunting vocals draped in a magical shimmer, this really captures that feeling of the first rays of spring's sunlight creeping in to melt the winter frost. But then, ancient electronics gradually creep back into view, sweeping across the horizon like a haze of lost memories. By the time the coda swings into action, it all flickers into a black hole feedback loop, breaking through the song's dreamlike idyll to pull you out of the beauty of the garden and back into the cold reality of the grid. Ultimately closing it all with a big question mark hanging in the shadows, this is a masterful way to end to the record.
In step with the times in which it was released, the greatness of Becoming X is mirrored by the remixes and b-sides tucked away on its surrounding singles. The ostensibly limited edition (although it still seems fairly available) Becoming Remixed compilation was helpfully released in 1997 to round up ten of these remixes, including all the ones discussed above (with the exception of the excellent Radio Mix of Spin Spin Sugar). The disc's running time is split just about equally between dancefloor burners and laidback downbeat extravaganzas, highlighting the already multi-faceted nature of the group: look elsewhere for one-note downtempo chill out.
The Salt City Orchestra Nightclub Mix of Post-Modern Sleaze exists alongside the cutting edge garage mixes from Tuff Jam and Armand Van Helden with a neo-disco rework of the track, illustrating house music's late-nineties popular renaissance in the hands of labels like Cajual/Relief and French house auteurs like Daft Punk and Dimitri From Paris. See also Basement Jaxx, Masters At Work, Moodymann and Roy Davis Jr. One killer dancefloor mix that sadly didn't make the compilation is the awesome 187 Lockdown mix of Spin Spin Sugar, with the speed garage dons rivaling even Armand Van Helden's epochal take and moving it all one step closer to 2-step in the process.11
And then there's the stunning Reprazent Mix of Post-Modern Sleaze, which finds Roni Size and crew building a killer drum 'n bass workout around a very subtle guitar progression from the tune's fade and its central wooden-double bassline. Taken in this context, it sounds exactly like something off of side two of New Forms. Back to the future, back to the roots. 6 Underground's The Umbrellas Of Ladywell Mix #2 even takes the tune into strung out Bacharach lounged-out splendor, a winning companion piece to the Post-Modern Sleaze Flight From Nashville version (which is present and correct, closing the Becoming Remixed compilation out with a bang).
---
It all captures the magic of a time when everything was up in the air, suspended at the cusp of the mid-nineties post-rave drift, when — after about five years of moving to the same frequency — everyone was beginning to flow into wildly different tributaries. Sometimes it even played out on American radio, thanks to groups like the Sneaker Pimps and brilliant tunes like 6 Underground and Spin Spin Sugar. Of course, there's far more to Becoming X than any couple of infectious singles might hint. After all... it's the Revolver of the nineties.
Footnotes

1.

For what it's worth, this trip to the El Cajon Blvd. Tower Records also yielded the Staring At The Sun maxi-single (featuring the quasi-drum 'n bass Monster Truck Mix by the Sonic Morticians aka Danny Saber and Butch Vig) and Queen's Flash Gordon OST!

2.

F.R.I.S.K. stands for Forever Reign In Self Knowledge, which chimes in with early nineties hip hop's obsession with acronyms and secret knowledge.

3.

Corner would ultimately have his day in the sun, becoming the group's frontman on the albums to follow, starting with the masterful Splinter.

4.

Sneaker Pimps. Tesko Suicide. Becoming X. ?. Clean Up, 1996. Music Video.

5.

Such a shame, since I could have seen this becoming one of 91x's often electronica-tinged buzz tracks at the time.

6.

Sneaker Pimps. 6 Underground. Becoming X. Tremlett, Toby. Clean Up, 1996. Music Video.

7.

At the time, I remember there being some aspersions cast at the Pimps from various quarters for sampling James Bond music so soon after Portishead's Sour Times. Er... isn't that a bit like besmirching everyone in hip hop for sampling James Brown after Eric B & Rakim??

8.

At the time, I'd assumed that the haunting synths were sampled from Berio's piece (after all, I was but a clueless lad, without any frame of reference for what early-60s electronic music even sounded like). In reality, it was the mysterious sobbing woman in the breakdown that was sampled from Visage.

9.

Sneaker Pimps. Spin Spin Sugar. Becoming X. Landin, Daniel. Clean Up 1997. Music Video.

10.

Sneaker Pimps. Post-Modern Sleaze. Becoming X. Greenhalgh, Howard. Clean Up 1997. Music Video.

11.

That it didn't make it past the initial 2x12" promo is simply down to the vagaries of the music industry, like so many great moments tucked away on dubplates, promos and white labels. Proving once again that chart action is never the whole story.