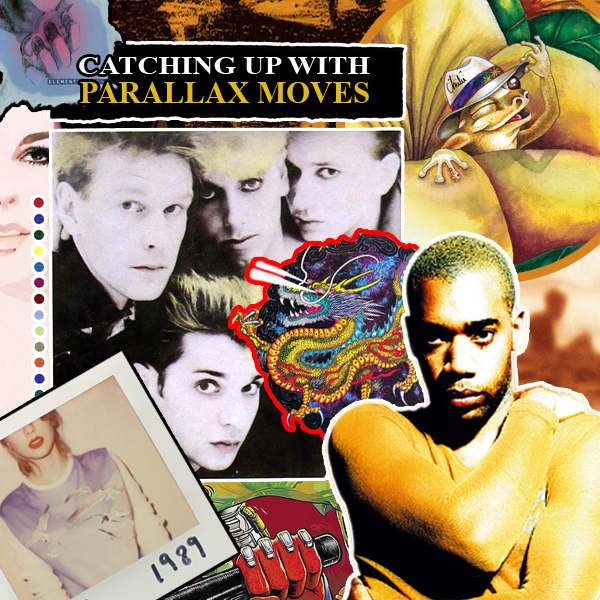 After a couple months of playing catch up, we're finally right at home again in the present here at Parallax Moves. Hopefully we can Get The Balance Right, what with all the various facets of the Heights that'll be coming together over the course of the remaining year and keep this space rolling with more of the good good coming at you in the months to come. There's a handful of updates waiting in the wings, posts that'll hit the page in quick succession later this week, so you've got that to look forward to, at least! In the meantime, here's a little palette cleanser for you: some random thoughts and updates that I happened to scribble down over the past week or so...
Fly On The Windscreen is a bad jam. I mean, it almost goes with out saying... almost. I've had the Final version of the track on the Black Celebration LP for ages, but I always wanted to get ahold of the original stripped-down electro-shock cut from the Catching Up With Depeche Mode compilation (released way back in 1985). As far as I know, the original version of this track is exclusive to this early career round-up (it was somehow lost in the shuffle between both Singles volumes released in the late nineties). Pops had it on wax at the time, but I've never gotten around to actually picking up for myself. After all, it's hard to work up the enthusiasm to buy a record for just one track that you already own in only slightly different form. I mean, there's a lot of music out there.
In a stroke of good fortune, I recently wound up with a cache of CDs that a friend was unloading in the move to digital and more space space space (what's that?). Suddenly, there it was, a five-inch snow white piece of plastic, just waiting to be played. I put it on, and — since I've already got all the albums — skipped immediately to the final track:
Bump bump bump... bap... bump... bap... bump bump bump bump... bap!
That ultra-crisp rhythm matrix kicks in right off the bat — no Gothic atmosphere or extended introduction to be found here — just the razor sharp drum sounds punching through the speakers like slow-motion electro. Magic. This is the very first glimpse of what Depeche Mode would sound like in the 90s, when records like Ultra and Songs Of Faith And Devotion would ride stealth hip hop beats in the protracted flame out from the group's prototypical electropop pulse.
The whole effect here absolutely perfect, and it blew my mind when I really heard it for the first time back in high school, fitting in perfectly within the context of Timbaland, DMX and Model 500. In 2019, it sounds better than ever...
And it wouldn't be 2019 without a little more of that petty Twitter beef. Apropos of nothing, that Carl Craig/Taylor Swift (by proxy) dust up on Twitter was hilarious. Pitching the Detroit techno icon against hordes of Swift devotees reacting to a (to be fair, exceptionally rude) offhand comment made by Craig — which essentially boiled down to no one had better have my songs in the same playlist as Swift's — it wound up becoming a surreal brush with the relative inanity of social media culture. Good times.
Perhaps surprisingly, a mob of hundreds (thousands?) descended on poor old Carl. Old faithful quips like no one's ever heard of you and Taylor is a legend! Who are you, loser? were in strong supply, bringing to mind that old chestnut if I haven't heard of it, then it must not be worthwhile that's been around since time immemorial. Folks who wouldn't have come anywhere near chancing upon a copy of a 69 record... just spread out as far as the eye could see. Quite heartening to hear it all again — like Eminem's nobody listens to techno redux — although I'd feel a whole lot better if I got a ten-cent direct deposit every time I had to!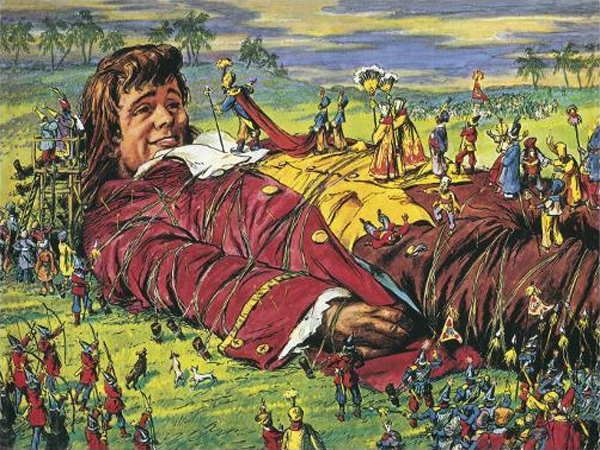 Things took a turn for the bizarre with the implication that Craig was trying to somehow ride Swift's coattails. Get noticed. Gain Twitter followers! At this point I must admit that I was rolling at the absurdity of it all, the whole situation veering as it was into something out the fertile imagination of another Swift... after all, I suspect good old Jonathan might seen the humor in it all too.
Setting aside the shocking fact that a black man making instrumental music in America has a lower profile than a pop singer who's been essentially groomed from birth to be a star, one wonders what other foundational artists would garner a similar reaction from these erstwhile musical connoisseurs. Larry Heard? John Coltrane!? Kraftwerk!?! A Guy Called Gerald!?!? Marvin Gaye!?!?! Honestly, I wouldn't be surprised!
Now don't get me wrong. I've got nothing against Taylor Swift herself, of course. She's harmless enough, indeed, one's glad she's out there doing her thing. It's important even, to have current songs like hers to map one's emotions to (joy, heartbreak, etc.), particularly when one's young and still figuring all this stuff out. Sure, it's not the best pop music ever made, but it's certainly not the worst. It's what we've got.
Tangentially, I remember checking out that 1989 album with high hopes (such a great sleeve!), but was struck immediately by the lack of... well... anything to connect with (an honest-to-goodness hook would've been a great place to start — and sorry, jingles don't count). Granted, it's not for me. I'm not a teenager. But then, I wouldn't even have given it the time of day back when I was one. Still, it's always a shame when you check something out and it falls so short of expectations.
See, it's one thing for a singer/songwriter to ride a giant wave of monetary investment and publicity that all but ensures their place in the charts (and by extension, the firmament). Great work if you can get it! On the other hand, building yourself from the ground up, recording music that drew up the blueprints for whole genres, starting up a label and putting out some of the greatest music of your era and creating avenues that wind up stretching decades into the future in the process... well, that's something else altogether. Far more impressive, to be honest. And I don't need sales figures and a chorus of grinning yes men to tell me so.
At any rate, s'funny to imagine a world where what amounts to (let's be honest here) a rather minor talent on all fronts is vaunted to the status of legend, while an honest-to-goodness trailblazer is slighted as a pathetic nobody. I suppose that's what happens when people don't read (or even listen?)... just living out their lives, oblivious, trapped in a sterile suburbia of the mind. Back to the drawing board, I'm afraid.
Still... be honest: the whole thing was pretty amusing!
On the subject of once-country stars, however, I do have a little something to add. Now we're gonna go back. Way back... back into time! I hadn't even realized this box set existed until a couple weeks ago (apparently, it came out last year). Bobbie Gentry was an extraordinary country singer/songwriter from Mississippi who blazed her own idiosyncratic path through the Nashville establishment, drawing elements of rock, blues, soul, jazz and baroque pop into an infectiously laidback country stew. This sound would appeal to fans of Clarence Carter's slow-burning southern soul-blues, the sun-glazed canyon folk of Carole King, Dusty Springfield's swinging blue-eyed soul and the lush baroque pop mirages of Burt Bacharach and Hal David.
The Girl From Chickasaw County: The Complete Capitol Masters does what it says on the tin, collecting the six albums she cut for Capitol Records together in one place, along with the collaboration LP she cut with Glen Campbell and a whole other disc of live BBC sessions into one essential package. Just taken at face value, it's a gorgeous artifact. When you factor in the music, all gathered together in one place for the first time, it's certainly something quite special indeed.
The impetus for me was researching the Sneaker Pimps' Becoming X article, and in particular the Flight From Nashville mix of Post-Modern Sleaze, which I compared to Lee Hazlewood and Bobbie Gentry (spot on, way to go man, pats self on back). When all was said and done, I found myself wishing I had more than just the Ode To Billie Joe LP in the stacks. Well, now I'm sorted, with eight discs of lushly-arranged baroque country bliss to dive into.
The other comparison I might have made with regard to Flight From Nashville is Alpha's Come From Heaven. Alpha were a Bristol blues outfit so in thrall to the Bacharach/David vision that they practically passed through the tesseract to become the real thing. The sound here so sumptuous, the beats so subdued, that this winds up playing like a long lost gem rescued from obscurity. I've had this one since way back, when I was snapping up anything that came out on Massive Attack's Melankolic imprint.
Which turned out to be a pretty good call in retrospect, since the label put out a whole brace of amazing records by the likes of Horace Andy, Lewis Parker, Craig Armstrong, and so on. I think I may have all the full-length albums they put out, in fact. I'd always dug this album but recently it's really clicked. This set of dreamy, Gaussian blurred chansons and instrumentals is utterly brilliant in the most low key way imaginable: Bristol blues slipping like a daydream into the flowing baroque pop trip stretching back into the tranquil waters of exotica.
And speaking of Bristol, speaking of Massive... their September 1st show at the Open Air Theater is by now rapidly approaching. They were initially slated to come to town back in spring, but a crucial member of the touring group (was it Liz Fraser??) fell ill and the tour was postponed until later in the year. So here we are. I'm stoked as can be to finally get a chance to see them on this the Mezzanine anniversary tour, since I couldn't at the time (I was too young... but only just!). I missed catching Juan Atkins live in the mix under similarly tragic circumstances...
In other news, I've heard rumblings that Mad Professor's dub version of the Mezzanine LP will be getting a release in the near future. The Mad Professor Remix of Group Four and Teardrop Mad Professor Mazaruni Vocal Mix — both of which surfaced on contemporary singles — were accompanied at the time by hushed rumors that he'd done up the whole LP inna rub-a-dub-style. The Professor's reworking of the group's previous album into the dub-chamber hall of mirrors that is No Protection got a lot of play at the time, during what seemed like an interminable four-year gap between Protection and Mezzanine. Dubbed-out bliss for days...
While we're on the dub tip, lately I've been diving headfirst back into the Ariwa and On-U Sound back catalogs. Breaking out all the records I have in the stacks and digging a little bit deeper for some of the ones I don't. That's a long list right there! After all, both labels contain entire worlds unto themselves, worlds that I'd always wanted to explore more thoroughly, both existing as twin signposts to the sprawling digidub landscape. Over the course of these endeavors, I've also become more familiar with the great Jah Shaka's recorded output and the adventures of the Twinkle Brothers, both of which I'd previously only had a passing acquaintance with.
There's a feature in there somewhere no doubt, but I'm still far too immersed in this deep water expedition to come up for air.
One thing I can say is that I'm starting to think the stacks ought to have a whole section devoted to digidub, sandwiched conveniently between trip hop and reggae (much like dancehall is between reggae and jungle). Right now it's all sort of spread throughout the collection: Manasseh Meets The Equaliser's Dub The Millennium in trip hop, Prince Jammy's Computerised Dub in dancehall, Creation Rebel's Starship Africa in reggae, African Head Charge's Off The Beaten Track in post punk, and Mark Stewart + Maffia's Learning To Cope With Cowardice in industrial. Bringing it all together under one umbrella is certainly an exciting thought... maybe dubstep gets drawn in too (particularly for the Bristol stuff). What would you do?
This deep dive into digidub has overlapped with a serious Thin Lizzy kick I've been on lately. What with trying to stay awake for the early morning drive to work at my new job, it's been the perfect music to gear up for the long day ahead (not to mention hunt down that second wind later in the afternoon for the drive home). I've always dug their sound — which is perched midway between soulful heartland rock and razor sharp metal, attacking with the unmistakable energy of garage punk throughout — but it's really clicked for me over the last month or so. Songs like Emerald, The Rocker, also the Vagabonds Of The Western World and the Live And Dangerous LPs, are utterly essential slabs of taut, heartfelt rock 'n roll noise.
All of those have been with me for a long time now, but there's also some glaring gaps that I've recently made it a mission to fill. Chief among them is the Chinatown LP, from 1980, which I've only just got in last weekend (for some reason, I never happened to run across it in the field, either on vinyl or CD). I've been mainlining on it ever since and man, what a great record it is. From the opening rush of We Will Be Strong to the moody rock 'n roll of closer Hey You, it's a bloody masterpiece.
This is definitely one of those records I wish I'd owned as early as possible — let's say as a 14-year-old for argument's sake — since I absolutely know I would have loved it big time. In fact, it hits me the same way all the early Adam And The Ants records did, with their raw (and often under-acknowledged) emotional core burning brightly as it does. At the very least, I absolutely adore it now, and I can promise you I'll have listened to it a few more times by the next time you hear from me.
Until next time... Forget it, Jake. It's Chinatown.