In the wake of Ric Ocasek's recent passing, I spent a lot of time listening to The Cars, along with Ocasek's solo records, and of course Suicide. In particular, Heartbeat City, Beatitude and Suicide: Alan Vega · Martin Rev have been in heavy rotation ever since. The latter because it was produced by Ocasek around the time of The Cars' difficult third album Panorama. In fact, he produced all three albums the duo released after their 1977 self-titled debut up to (but not including) their 2002 swan song American Supreme, even collaborating directly with frontman Alan Vega on multiple occasions after 1992's Why Be Blue.
With all the telltale signs of a fruitful, long-term working relationship, Ocasek's extended collaboration with Suicide arguably rivals his own tenure with The Cars in terms of sheer sonic inventiveness. Working with the duo seemed to unleash his penchant for manipulating pure sound, a skill that would continue to inform his career through the years. This meeting of the minds between Martin Rev's electronic architecture, Alan Vega's mutant rockabilly croon and Ric Ocasek's ruthless pop sensibilities resulted in at least one masterpiece: the stunning Suicide: Alan Vega · Martin Rev.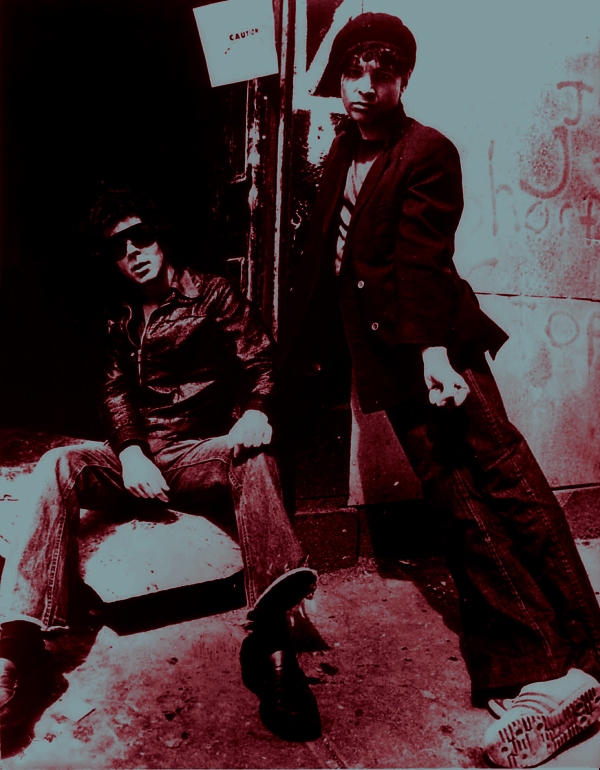 Suicide was born when Alan Vega and Martin Rev began collaborating in the early seventies after Vega caught The Stooges live in New York. Blown away by the band's uncompromising attack (and Iggy Pop's confrontational presence in particular), he was inspired to start making music of his own. Hooking up with Martin Rev — who worked a battered Farfisa organ — Vega began developing his trademark cyber-rockabilly vocal style as the duo's trademark sound began to emerge. The strange combination of Vega's proto-punk delivery and Rev's droning electronics (check The First Rehearsal Tapes) sounded as if they'd been beamed in from Mars and recorded to grainy tape by NASA (before being taped over, of course, with Twilight Zone reruns).
Much like all the best Krautrock, their utterly singular approach couldn't have possibly been more anachronistic: in the shadow of early seventies giants like Led Zeppelin and The Rolling Stones, the duo set about making what amounted to post punk electronic music years before punk itself had even got around to happening. Like fellow far-out American synth-driven travelers like Silver Apples and Mort Garson, there just wasn't any context for the sort of bizarre cacophony they were cooking up at the time. After all, it's lonely work, being visionary...
Appropriately enough, when punk began to make its presence felt, the duo fell in with the CBGB scene, performing alongside the likes of the Dead Boys, Richard Hell & The Voidoids and the Ramones. I say fell in, but it ain't exactly like they fit in: crowds had come to CGBG to hear guitar-driven punk — or at the very least, taut new wave — and were none to happy to find a synth-based duo (where's the drummer!?) unfurling wild-eyed motor machine music instead. Suicide dropped into this world like an atom bomb, the one pill that was too hard to swallow for even the nascent punks at CGBG.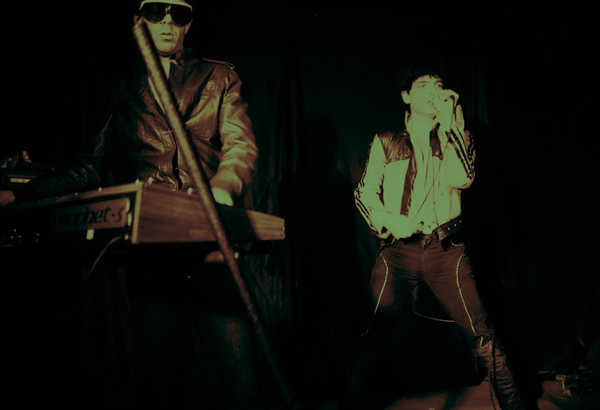 Indeed, Suicide's early shows were notoriously confrontational affairs, with Vega taunting audiences already incensed at the duo's perceived anti-rock stance. Concerts would even erupt in full blown riots, with audiences raining abuse on the duo onstage even as Vega and Rev gave as good as they got, memorably captured on the live album 23 Minutes In Brussels (which was later included in the expanded reissue of their debut album along with a live set from CBGB). In a sense, they were more punk than the punks, true outcasts in every sense of the word, striking upon a sound both more alien and more confrontational than any of punk's first wave.
Nevertheless, there was a distinct undercurrent of sun-glazed dreaminess lingering within their music from from day one. Upon reflection, it makes perfect sense in light of the inherent droning, minimalist nature of their music, its motorik pulse homing on on that same infinite horizon as peak-era Neu! and Terry Riley. Like Faust's Krautrock, even their harshest onslaughts seemed to pummel you into a trance state, while the drifting haze of their most serene moments are quite simply blissful to the ear.
Both sides of this coin were given equal footing on the duo's debut album, which emerged in 1977, just as the punks were breaking through with debuts of their own. At this point, Britain's great vanguard of first-wave synth pop innovators — rounded out by figures like The Human League, The Normal and Thomas Leer — was still a year away from arrival. Only Kraftwerk managed to beat them to the punch, and who knows how much that was down to geography and the comparatively sympathetic surroundings of Europe. It makes perfect sense that the standard journalistic shorthand for Suicide has long been the American Kraftwerk!
The self-titled debut veered from machine-motorik outings like Ghost Rider and Rocket U.S.A. to sumptuous, Gaussian-blurred ambient balladry like Girl and Cheree, while the ten-minute epic Frankie Teardrop hinted at the often abrasive attack of their infamous live shows. Suicide is one of those great perfect albums, arriving fully-formed with not a misstep to be found anywhere. One could trace routes from any given track through to all manner of great music — from the Spacemen 3 to Mouse On Mars and Oneohtrix Point Never — scattered far and wide across the past forty-odd years.
For the purposes of today's discussion, it's the record's most lush, sun-glazed corridors — shot through with an achingly romantic dreaminess — that point the way toward the future...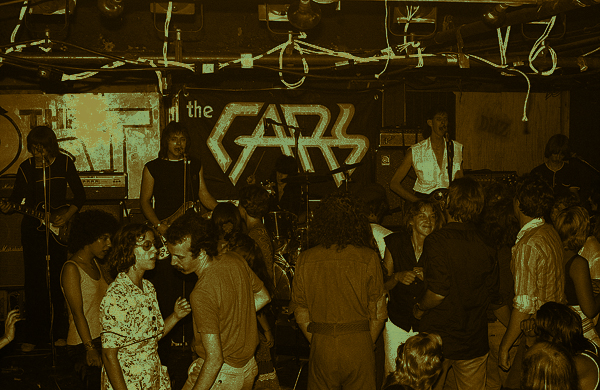 In a strange twist of fate, the duo met Ric Ocasek and wound up opening for The Cars on a series of dates toward the end of 1977. When the duo signed with Michael Zilkha's ZE Records (home of New York mutant disco par-excellence), the label's head honcho drafted in Ric Ocasek to produce, handing him a copy of Donna Summer's I Feel Love as a thumbnail sketch of his hopes for the sessions. Summer's longtime producer, electro-disco pioneer Giorgio Moroder, was actually Zilkha's first choice, but turned out to be unavailable. At first glance a missed opportunity, perhaps, but with all due respect to the great Moroder, I don't think he could've topped what Ocasek wound up pulling off.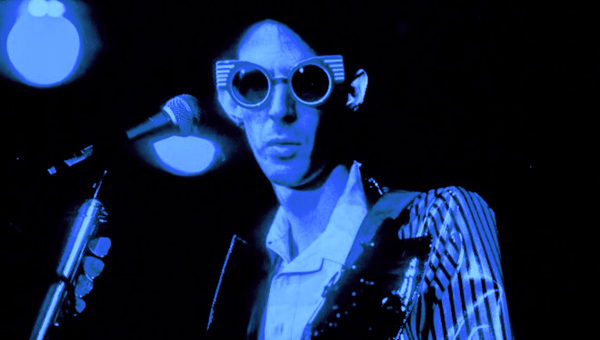 Right from the beginning, Ocasek insisted on producing the record without pay — even furnishing the group with a stack of new gear to work with — as the sessions commenced at Power Station studios. You can hear the palpable excitement at the broadened sonic possibilities in the music itself, with Martin Rev grappling with all these new synths for the first time, pushing them to their limits to see what they could do. Establishing a working pattern for the sessions, Rev and Ocasek set about in close collaboration conjuring up a new set of strange songs while Vega concentrated on perfecting the freewheeling, fiery vocal presence he'd bring to the record.
The first fruit of this collaboration was the stunning Dream Baby Dream, a blissful ray of synthetic sunshine that surfed a motorik machine rhythm out into the deep blue sky. Vega drifted across it all like some rockabilly apparition, sounding better than ever with a touchingly subdued, unvarnished croon. Against all odds, the flipside's Radiation managed to match it for brilliance, with smeared synth stylings and a rolling bassline painting an equally surreal portrait in airbrushed splendor. Throughout it all, rhythm boxes run through the Echoplex and synth fragments shear off and scatter into the wind, dissipating like a mist. I'd be hard pressed to think of a better sounding record from the era, perfectly capturing an inscrutable sound that would find full flight a year later on Suicide's second album.
Somewhat confusingly titled Suicide: Alan Vega · Martin Rev, the duo's second album was housed in a sleeve that shared the same striking blood-red imagery as the debut, at once more graphic and yet strangely subtle (flipping the record over, one discovers something neither sad nor sinister, but merely that someone's cut themselves shaving!). It's an accurate visual representation for a record that's more precise and multi-faceted than the uncompromising machine music pulse of the debut, shot through with lush sonics that recall a derezzed Another Green World-era Brian Eno or even The Beach Boys circa Surf's Up rolling in on an aquamarine tide.
The record opens with Diamonds, Fur Coat, Champagne, an effortlessly motorik groove possessed of an undeniable swagger, anchored by a rolling electroid bassline draped in shimmering liquid synths and a cascade of chiming, low-slung computer tones. Insouciant stabs are thrown into the rhythm like a wrench into machinery, so casual as if it were an afterthought snuck in at the last minute, kicking the tires on this smooth-riding machine and multiplying the human dimension to a level that no one else in the field could have at the time. Meanwhile, the synths just ooze and drift and flow beneath it all like the tide rolling in and then out again.
One's immediately struck by the loose, fluid nature of these rhythms, driven by an almost organic heartbeat pulse in start contrast with the prototypically cold rigidity of most early synth pop. At the time, only Thomas Leer managed to pull off this sort of loose, warm-blooded appeal, as if both figures had emerged sun-warped and fully-formed from some beach in the Bahamas. Truth be told, large swathes of this album actually sound like they could have emerged fully formed from the depths of peak-era Compass Point Studios, rubbing shoulders with records like Wally Badarou's Echoes, Gwen Guthrie's Padlock and Grace Jones' Nightclubbing. Of course, both of those records wouldn't even exist until about three years later, so chalk it up to this lot being way ahead of their time.
A song like Touch Me gets to the heart of what this album's all about, with an almost subliminal electronic pulse haunted by whispering rhythm boxes and distant shades of electronic architecture arcing into the sunset horizon. Vega's delivery here firmly in his newfound loverman mode, crooning minimalist couplets into the night while a gentle three note bassline drives the counterpoint beneath. Make no mistake: this is techno under any other name. One can certainly hear the seeds of Underworld's atmospheric electropop excursions working out their strange logic as the sultry confection unfolds.
Also on the proto-techno tip, Mr. Ray To Howard T. is another sumptuously surreal production, fusing the stab-and-stab again approach of the debut (echoing something like Ghost Rider) with an ethereal twinkling atmosphere as rhythm boxes spiral off into the eight dimension. Laying out another cycling bassline beneath, Rev and Ocasek slash through the calm with synths that sound a lot like the ones The Cars would later unleash on Heartbeat City four years later, while Vega's almost mumbled exclamations gradually build to a roaring crescendo that rivals those of the debut.
In contrast, Sweetheart is pure crystalline doo-wop, the first true indication of how mellow Suicide could get in 1980, with synths feathered in on an evening breeze and dulcet music box melodies emanating from the machines they've taught to sing. Loverman Vega is back, this time channeling the spirit of weepy 1950s ballads as if he were reminiscing about youthful days long past on Earth from some distant offworld colony.
However much the preceding songs might have set up this record's penchant for delicate precision, Sweetheart's uncomplicated, gentle beauty still can't help but come as something a shock. Existing in the tradition of songs like the MC5's Let Me Try and Captain Beefheart & His Magic Band's I'm Glad — wherein otherwise tough guys and freaks take a break from the hard stuff to do a heartfelt ballad almost out of nowhere — its unexpected tenderness is all the more affecting to catch you off guard.
Of course, Las Vegas Man is even better, a brilliant ambient blur painted in sun-glazed watercolor, its aqueous synths drifting at placid angles across gently eddying electronic currents and spare sequences. You can hear unmistakable hints of glistening mid-period Detroit techno in the tune's crystalline corridors, bringing to mind records like Kenny Larkin's Metaphor and Stacey Pullen's The Theory Of Silent Phase from fifteen years later. The smeared stylings of Vega's rockabilly-damaged loverman croon are the icing on the cake, sweeping across the liquid calm like a leaf across a moonlit lake.
In stark contrast, Harlem calls back to the barely-restrained fury of Frankie Teardrop and the debut, with Vega's murmurs gradually building against a furious rubberband bassline and ghostly sped-up percussion. Strings hang in the fog like a spectral presence, haunting to escalate the tension further yet as as great baleful synths arc across the bow in violent slow-motion. Vega's murmurs gradually build and build into a savage roar, recalling nothing so much as Iggy's primal scream on The Stooges Fun House. The sound of subdued rage spiraling into pure madness, it's an undeniable highlight of the record. The fact that it's the record's oldest track, dating back to live shows just after the debut came out, makes perfect sense.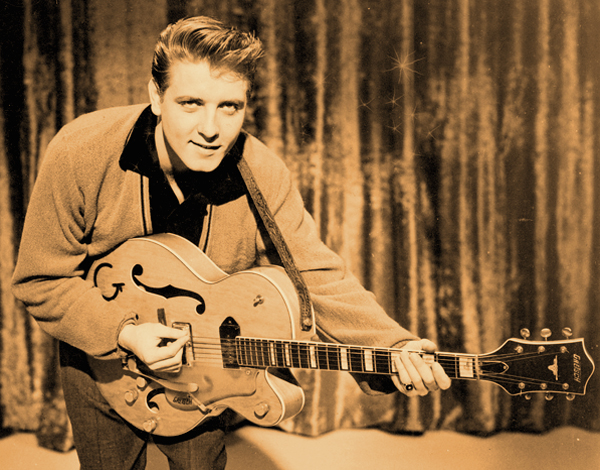 The spiked electro-rockabilly of Bebop Kid is similarly redolent of the early Suicide sound, with Vega making like Eddie Cochran over a cycling three-note bassline and Rev's stab-happy electronic architecture. This is pure rockabilly par excellence, made with grooving synths and rhythm boxes rather than a three-piece band holed up in Sun Studios, as true to the original impulse as Dave Edmunds and The Cramps. Easily the record's most carefree moment, it's mirrored by the record's closing song, another cyber-rockabilly endeavor.
Dance is the Bebop Kid's shadow self, riding a dejected three-note bassline and a beat built from nothing but stabs. Spaced-out bleeps spiral off into the ether while Vega descends into the filterscape, his mumbled croon twisted into demented tongues even as elements of the music itself get sucked into the cold machinery of the effects. Goblin voices taunt you to dance, dance, dance in between wordless yelps and exhortations from Vega cutting through the claustrophobic soundscape. The only respite is the occasional crystalline synth tone, not so much carrying a melody as haunting the rhythm. The total effect reminds me of nothing so much as Arthur Russell at his most abstract and decomposed, circa World Of Echo.
Careening between the album's twin poles of techno and rockabilly, Fast Money Music is some strange negotiation of the two. The rhythm itself seems to fast-forward through the rockabilly footwork until the whole thing slowly turns unstable, the frenzied rhythm beginning to veer into the sort of unbalanced, anarchic techno essayed by the likes of Ken Ishii, Neuropolitique and Symbols & Instruments. As if to seal the comparison, a chipper synth lead carries the melody while Vega punches through the rhythm, continuing to dive to the bottom of the k-hole of the effects unit. Not bad for a human...
However, the record's greatest moment is tucked away in the boneyard, the penultimate track. Shadazz is a shimmering mirage of a tune, its descending bassline sliding against a shuffling rhythm, twinkling bleeps and fizzing electronics. Loverman Vega reaches his sensual peak here, fusing the tenderness of the ballads with rockabilly danger, coming on like an matinee idol who's watched Scorpio Rising one time too many. This is sonic perfection on the order of Kraftwerk's The Model, possibly even surpassing the besuited Germans (at least until Computer World).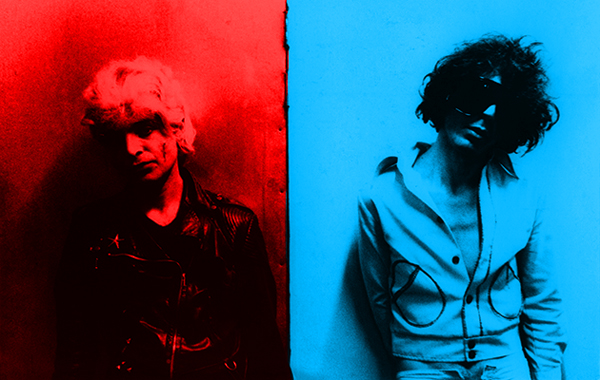 Coming in just before the end of the record, Shadazz deftly reiterates the uncompromising greatness of Suicide's second album. With more than a little help from Ric Ocasek, Alan Vega and Martin Rev concocted a vision of electropop that rivals stone cold classics of the genre like Kraftwerk's The Man-Machine and Ryuichi Sakamoto's B2-Unit, sounding light-years ahead of anything else at the intersection of pop music and synthesizers at the dawn of the eighties. This is what being visionary is all about... forty years later, and we're still playing catch up.