The latest episode of Garden Grooves takes us through late summer into autumn and right up to the present, with a selection of records that melt into the sun setting earlier every day...
If memory serves, it all started with some general lawn care and maintenance in the Northern Courtyard, and while toiling in the dead of the August heat, the sounds of peak-era jungle were the perfect prescription. This one's lodged prominently in the Parallax 100 for a reason. I've always loved the record's three-way overlap between hardcore ragga jungle, Parallel Universe-style futurism and subtle shades of r&b lingering just beneath the surface.
Becoming X wound up becoming the record of the month back in July, played over and over at the time. This was one more time for luck. I have no reservations with my assessment of the record as the Revolver of the nineties, which may or may not have been a controversial stance. I dunno, it just gets better and better every time I hear it. I loved the record and played it endlessly at the time, and still I didn't even grasp all the factors that played into its brilliance.
I caned all the Luscious Jackson records back in August, a sort of grand finale to this whole nineties thing I was doing. I'd always loved this record in particular, but reveling in their entire body of work was a perfect way to end the summer, and it quickly became clear that they clearly deserved a spot in the old Parallax Hall of Fame. Firmly in the tradition of ESG and The Slits, with Fever In Fever Out they managed to turn in the grooviest dream pop album ever.
Dorothy Ashby's Afro Harping is an inescapable staple of the Gardens, keying into the whole jazz mosaic concept. Lovely playing over lush arrangements, this languid soul jazz is of a piece with things like David Axelrod's contemporary records and the output of label-mates Rotary Connection. Shades of exotica in evidence throughout, this also prefigures a certain seventies jazz sensibility borne out on labels like Mainstream and CTI, along with figures like Roy Ayers Ubiquity, Lonnie "Liston" Smith & The Cosmic Echoes and Johnny Hammond. Accordingly, it loomed large over the late nineties as well.
I'm talking in part about the whole Kirk Degiorgio/late-period 4 Hero wing of what would come to be called future jazz. Degiorgio in particular took great pains to trace the music's roots back into jazz and funk. His Op-ART Hall Of Fame was essential reading at the time, and was how I found out about Breeze From The East. Woebot later featured the record in his monster Jazz breakout that capped off his blog's original run. Similarly, it epitomizes the jazz mosaic sensibility.
This one I owe entirely to Woebot, who featured it in his wonderful Indo Jazz breakout. I adore the music of Alice Coltrane, Pharoah Sanders and Don Cherry, so anything in that vein is marked for immediate investigation in the back of my mind. This actually came up in passing about a year ago, during the extended Two Weeks In The Canyon (which turned out to be closer to two months) excursion.
Its predecessor New Sound Element "Stones" was part of a loose trilogy of L.A. albums — alongside The Zodiac's Cosmic Sounds and Hal Blaine's Psychedelic Percussion — to feature the synth work of Beaver & Krause. Journey To Bliss takes things even further out, with a hypnotic set of Indo jazz tunes augmented by an extended song cycle complete with spoken word narration from Hagan Beggs.
Charlie's great galleon of blues-soaked jazz took in many of his key compositions and reworked them in the context of Impulse!'s vanguard status at the forefront of jazz's contemporary developments. In fact, he considered this record to supplant all his pre-Impulse! recordings. While I'm not about to sell my copies of Mingus Ah Um and Oh Yeah, there's no denying that there is something special about these sessions.
I go back and forth between this and The Black Saint And The Sinner Lady being my favorite Mingus record (much like Grachan Moncur's New Africa and Aco Dei De Madrugada), although I've always had a soft spot for Pithecanthropus Erectus as well. With its futuristic jazz overtones, I often think the Mingus record sounds like it must have been the inspiration for whole the astral jazz side of Radiohead's Kid A/Amnesiac era, as much as Sun Ra himself.
I've grown to think Red Snapper were an incredibly underrated outfit, skirting the edges of trip hop, tech jazz and post rock with their wholly unique sound. Did you know Beth Orton first surfaced not on The Chemical Brothers Exit Planet Dust but on Red Snapper's early EPs? That's pretty cool. This picks up where their debut LP Prince Blimey left off, which made an appearance last time in the Gardens, featuring a leaner and meaner sound shot through with more than a little dread. Like Photek's Modus Operandi, this is Parallax View music for real.
Utterly essential compilation of raw electric blues from the great Otis Rush. This is perfect music to dig to, and at this point I was in the process of moving a patch of lawn from the Northern Courtyard to the Southwest Terrace, which mean digging up the mess of rye grass covering an hourglass shape of ground and setting the transplanted grass into place. My absolute favorite thing here, indeed one of my favorite songs ever, is the stone cold gutbucket blues of My Love Will Never Die (included here in two versions). This factored into the Two Steps From The Blues mix a few years back, which meant to blur the lines between trip hop and the blues (a natural fit!).
Another crew that don't get brought up enough anymore, Renegade Soundwave were true originals, operating at the interface of post-post punk and hip hop, although what comes through loudest of all here is an abiding love for the kick-you-in-the-chest bass pressure of dub. I love this even more today than I did when I first picked it up in the cut out bin twenty years ago. It certainly sounds far more current than it did at the time, and I think it's aged remarkably well. You can't knock Blue Eyed Boy.
More Terminal Vibration music now. Like Renegade Soundwave, Meat Beat Manifesto were early adopters doing their thing at the interface of industrial and hip hop, mostly in parallel to rave's contemporary trajectory. When listening to their early records, one suspects the The Bomb Squad were their Kraftwerk. I bought this the same day as Soundclash, and from the same cutout bin, for peanuts — that was a pretty good day.
Perfect post punk slate, produced by the great Dennis Bovell.
This killer Joe Gibbs production is one of my absolute favorite reggae tunes ever, complete with gloriously demented synth work and the ladies' brilliant sing-song vocals.
Dub.
Post-Pop Group band get down and dirty with a rushing punk funk instrumental that even managed to chart in the U.K.. The perfect way to wrap up a long day in the trenches.
Another criminally underrated crew, forever hopelessly in the shadow of Joy Division and New Order in the Factory pantheon. Truth be told, I suspect I listen to them more often than either of those legends these days.
A late-seventies gem that just so happened to be recorded twenty years later, this perfectly encapsulates a particular spirit of the time. See also the excellent Music For Body Lockers EP.
I'm a huge fan of everything Max Brennan did around this time, particularly the records he released as Fretless AZM. His vision of tech jazz came earlier than most of his contemporaries, and wasn't remotely like anyone else's.
The cornerstone of the whole thing, at the axis of Head Hunters and Jimi Tenor.
Impossibly lush Bristol blues on Massive Attack's Melankolic label, from a time when I was buying everything they put out (see also Tricky's Durban Poison setup). Bristol's Bacharach/David obsessions are living large on Come From Heaven (an apt title if there ever was one).
Been digging the entire The Girl From Chickasaw County box set ever since I picked it up this last summer. Gentry's debut is a revelation, squaring the circle between Nashville and Muscle Shoals.
Southern soul man's third LP should be more widely heard. Surely everyone would dig his cover of Light My Fire? So hard to choose a favorite.
A repeat from last time out, this also could've factored into the Sun-Glazed Solina post if I wasn't saving it for this. Everyone knows 90% Of Me Is You, but the rest of this sterling LP is Miami soul of the highest caliber.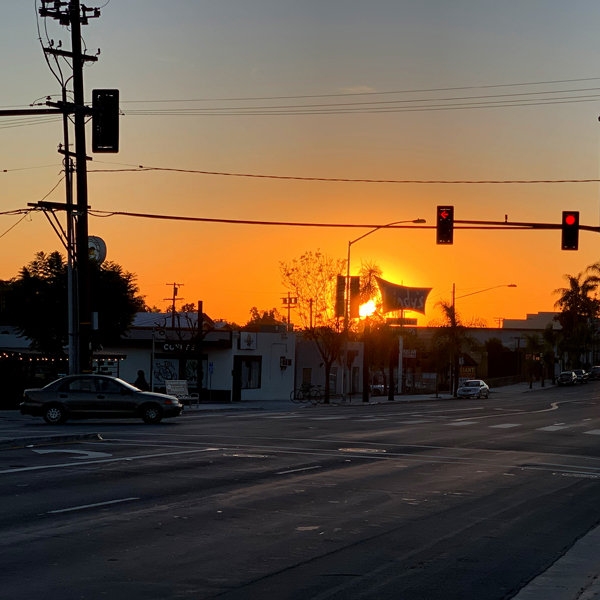 And with that, the job was done, as autumn descended on the Heights...