You must've known this one was coming! I can think of no album that more perfectly encapsulates the entire slow-dissolving red light sleazy glamour of gutter funk disco than Japan's debut album. Lumped in at the time with the tail end of glam rock — which was by then well past wearing out its welcome — the album accordingly sunk without a trace. It wouldn't be until their sound and image evolved over the next couple years that the band truly found their audience, with peak-era new pop albums like Tin Drum and Gentlemen Take Polaroids, their earliest forays all but forgotten. Even David Sylvian later commented:
I regret the first album, Adolescent Sex, in the sense that we were too young, too naive to make it. The people around us should have realized that and not had it released.
Thank goodness they did. David, David, David... you're far too hard on yourself: Adolescent Sex is an awesome record. With the benefit of hindsight, it's crystal clear that Sylvian's gang merely arrived unfashionably early to the punk funk/new romantic party, with large swathes of the album predicting the likes of Duran Duran and ABC a few years ahead of schedule. In fact, Nick Rhodes's original conception of Duran Duran's sound as a cross between Chic and The Sex Pistols fits early Japan even more perfectly. Nobody else sounded like this in 1978, and truth be told, nobody has ever since (although a few have come pretty close).
Almost twenty years ago, when I first heard it, the album so perfectly captured everything I loved about punk-disco tunes like The Magnificent Seven and Life During Wartime that I was instantly bowled over. Blown away. I never even bothered with LCD Soundsystem at the time... I was already too too busy rocking out to the monster grooves on Adolescent Sex, which was as crucial to me at the time as records like Real To Real Cacophony and For Your Pleasure (my favorite stuff, in other words). And I never stopped. Even now, Japan are firmly in the pantheon. Indeed, there's three or four of their records that would sit comfortably among my all-time favorites.
However, for the purposes of today's discussion, I'd like to to focus solely on this, their debut album. Forget everything that would follow — from the majesty of Ghosts on top of the pops to the windswept vistas of Quiet Life and the masterpiece music video for Visions Of China — we'll save all that for their inevitable induction into the Parallax Hall Of Fame. I'm not even going to get too caught up in the biographical details of it all... let's just take this one like we're in some record shop in 1978 and that eye-catching sleeve crops up on the shelf. What's going on?!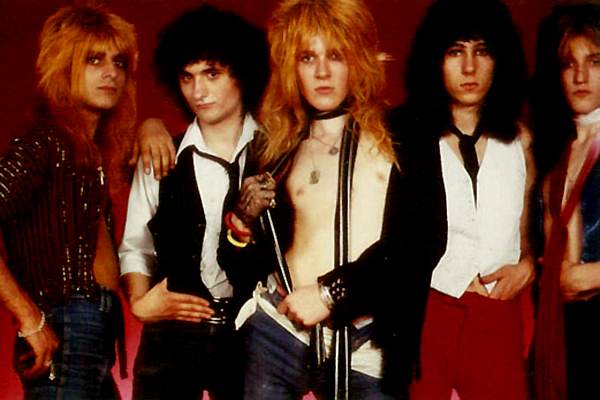 Now rewind your mind to the late-seventies, when punk and disco were in full swing. Imagine, if you will, a bunch of no-hope glam rockers who thought to mash up the two forms into a sleazy groove machine and then proceed to cane that thing for all it was worth. Like their idols Roxy Music and the New York Dolls, they managed to carve out their own corner of the rock before there was even a context for what they were doing. Just look at that picture! They could be from the Sunset Strip, rubbing shoulders with Guns N' Roses and Mötley Crüe in 1988!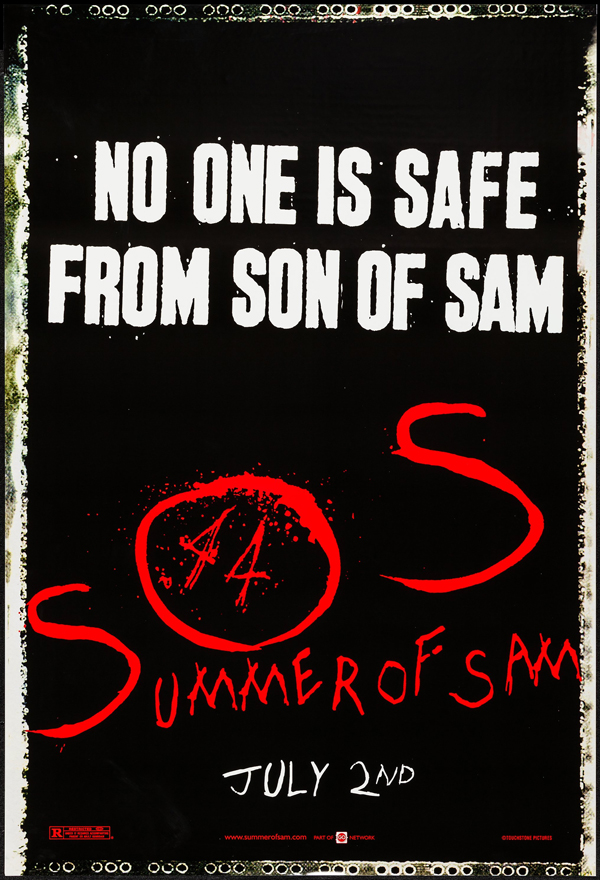 In an era where CBGB stood on one hand of divide and Studio 54 on the other (think Summer Of Sam), these cats were so far out of step with the times that they wound up inventing the future: a ragged pact between the punks and the dancers. This at a time when The Clash were still recording Give 'Em Enough Rope and John Lydon was still in The Sex Pistols. So ahead of their time that even they probably didn't even realize it, Japan had a vision of punk funk before just about anyone else, working out their killer post-disco grooves with a wink and a sneer. That was Japan in 1978, and this is their album.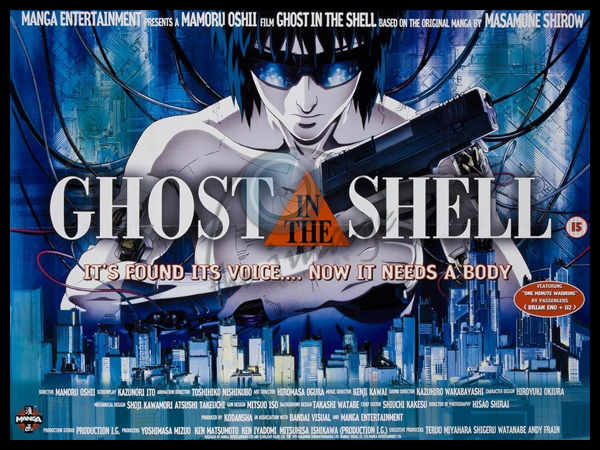 Starting off like some seedy film noir, with the sound of synthetic wind and lonesome keys falling like raindrops in the crimson moonlight, Transmission opens the record with a gentle stop-start rhythm as the band chant together in somber tones like a choir of moody cossacks (or the Passengers' One Minute Warning from the Ghost In The Shell OST). The bottom line is that you're in soundtrack land, no question about it. But then, the band tear into a fit of raw-nerve rock 'n roll clockwork like a Doberman devouring a slab of meat, and Sylvian enters the fray sneering the opening couplets with a demented glee:
Your confiscating transmission,
For liberty, no sympathy.
Don't interfere with direct invitations.
She's talking of communal love.
Setting the tone he'll inhabit for the lion's share of the record, Sylvian's delivery is perched somewhere between sneering disdain a raw sensuality, a raw sensuality that often often reminds of me of Prince on his earliest records. It's not even so much the sound, but like, the attitude, man. Then he continues, with the closest thing this song has to a chorus:
If you had what it takes,
Well, you wouldn't be afraid.
But you got no ID,
No identity.
Then the bottom drops out back into somber tones and a lonely synth solo running like a brook across the rhythm, back and forth between glam Sylvian's taunting and the band's plaintive atmosphere. His quip don't break your heart over me babe has to be one of great rock one-liners ever, up there with all the best garage punk brush-offs. The multi-part exchange even slips into a change-up bridge with chirping synths and a wild man guitar solo from Rob Dean (betraying a definite affinity for Johnny Thunders' blistering axe work with the New York Dolls), which ultimately takes over the song until it ends just like that.
The Unconventional opens with a synth sequence in repetition before a barrage of stabs interrupt it all, with the band playing in unison like a machine gun rhythm. Then, with a roll of the drums, the band slides into the first of their killer dancefloor workouts, guitars, bass and Clavinet locked into a clockwork tango (definite Franz Ferdinand vibes in full effect) over Steve Jansen's funk rock shuffle. I can think of no better example of the band making 1980s music with 1970s tools than this song, which brings to mind everything from the supreme carnality of Prince and flash of INXS to Duran Duran's glitzy, sweeping futurism.
The Duran Duran connection is simply undeniable. Sylvian's delivery here, double-tracked in rippling harmony, clearly lays the blueprint for Simon Le Bon's trademark vocal style. In fact, this is where the Duran Duran comparison first occurred to me. In a strange twist, this isn't even the sweeping Europe-endlessness of the band's debut (that's where Quiet Life comes in), but the glitz of Rio degraded into the neon-lit sleazy pop grotesquerie of Medazzaland and Electric Barbarella (electroclash before electroclash). Suddenly, you're in some sleazy back door club at 2AM, everything bathed in red light and every surface sticky to the touch, drinks spilled and broken glass strewn across the floor like a cascade of diamonds. Just another Thursday night for these blokes, I imagine.
With The Unconventional fading into the horizon on that synth sequence's return and an eerie Solina string refrain, the band trades their most flashy face in for the half-lit jazz-inflected noir of Wish You Were Black. With another one of these great needlepoint stop-start funk rhythms, haunted this time by flowing Rhodes, you'd swear you were listening to Steely Dan or even Lonnie Liston Smith & The Cosmic Echoes. The whole tune is brilliantly untethered, meandering through its verses with Sylvian's delivery a nimble croon (definite Prince vibes, yet again), before it catches fire with the band's by now trademark glam sting and David's vocals edging back into a sneer:
I know I wish you were black...
But there ain't no use pretending,
She ain't ever coming back.
She'll put you on the right track.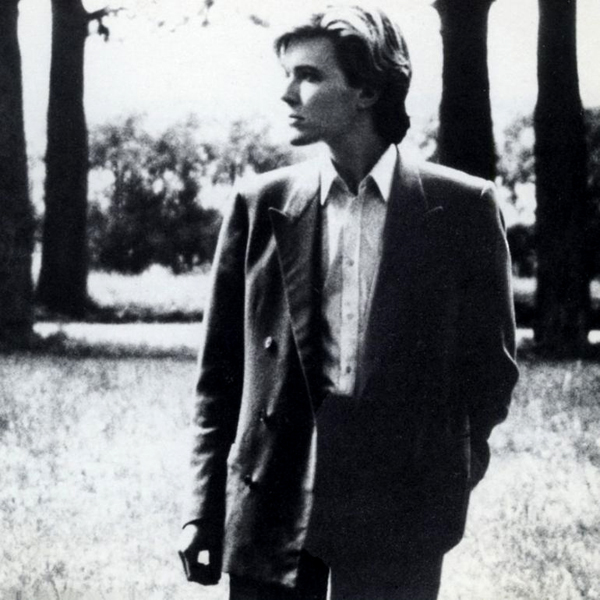 Yet another biting couplet in a sea of them, delivered with such venom that it'd make even most rockers blush. He certainly gives Axl Rose a run for his money! Still a couple years from becoming the refined gentleman we all know and love (think late-period Bryan Ferry, Bowie and Scott Walker), here he seems dead set on being the nastiest guy around. With the band's brilliant backing vocals chanting right, right, right, in agreement, it's certainly clear that they're down to misbehave as well. When that awesomely liquid synth solo explodes out of the chorus, shooting sparks aglow in the moonlight, it's like they're just rubbing it in!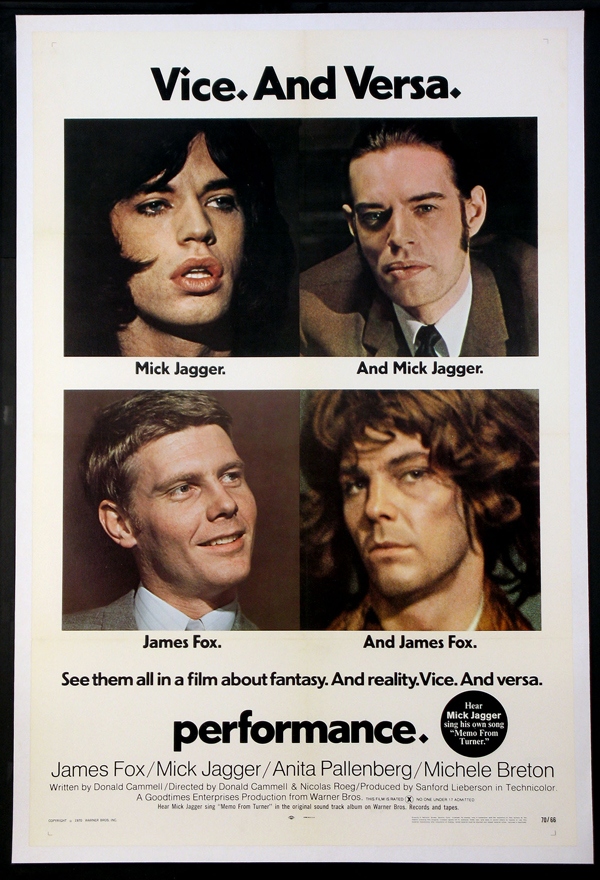 Edging in on a simple 4/4 downbeat rhythm, Performance is the first of the record's straight up funk numbers. Whether intentional or not, it always makes me think of Nick Roeg's classic gangster picture of the same name starring James Fox and Mick Jagger. Everything here shot through with that same sense of ultra-vivid color. That beat just crawls in on you, slinking on by like the world's most shameless streetwalker, the band harmonizing in serpentine unison take it eeeesaaayy, check me out! Richard Barbieri's running things on the Moog, the neon hue of his bassline keys drip-dropping between Mick Karn's perfect slap-back demarcation. The almost comically sweet chorus comes out of nowhere, with the band making like they're The Emotions cooing wordlessly as Sylvian sings:
My performance is good,
For your love, for your love,
As I perform for you...
Another nervous breakdown.
And then Barbieri really goes to town, coming on like a true Bernie Worrell disciple as he stretches that rubberband bass like taffy in a synth solo that bounces across the track sounding just like something off Parliament's Funkentelechy vs. The Placebo Syndrome. I mean, you could've easily built a g-funk beat around this monster groove circa 1993. In 1978? Forget it! What other rock band sounded this natural with the funk? Should've been a single, should've been a hit, and it should be playing on the radio right now.
Across the board, the closest comparison I can think of is 3 + 3-era Isleys (some of my favorite music ever, doncha know?): that same sense of half-lit slinky rhythm, rocking like a well-oiled machine (particularly in Rob Dean's sterling guitar work). It's not that he replicates Ernie Isley's trademark fuzz tone soloing, but his impossibly deft way with a rhythm makes me flash on all those great bounding Isleys uptempo numbers like Hope You Feel Better Love, That Lady and Liquid Love. Nowhere is this more clearly illustrated than his chicken-scratch riffs zig-zagging across the monolithic disco funk groove of Lovers On Main Street, where even the synths and percussion take on the proto-electro hue of peak-era Isleys.
Richard Barbieri's superb proto-g-funk synth work here echoes the lush environmental textures of something like Kool & The Gang's Summer Madness, where synthesizers roll up and down the soundscape and back again, one octave at a time. With all these disparate pieces intersecting at such rude perpendicular angles, it's Mick Karn's rolling bass figures that provide the track's center of gravity, managing to drive the rhythmic engine, carry the lead melody and hold the whole thing together all at once.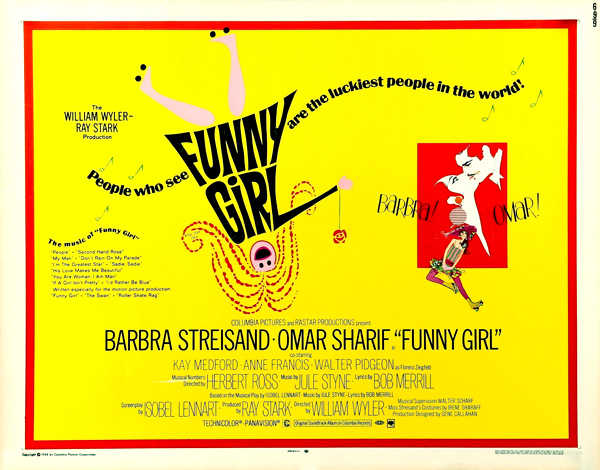 The one song I'd always thought was the weak link in this record was Don't Rain On My Parade, an honest-to-goodness cover version of Barbra Streisand's show tune from the movie Funny Girl (funny to admit that at the time I assumed it was a Stones cover). The song seemed to break up the flow of the record's unstoppable groove power with what is the least dancefloor-friendly track on the album. Strangely enough, it was actually the first single to be released from the record.
However, in recent years I've grown to accept it as an integral part of the record, showcasing the band operating the closest to their glam rock roots, sounding not unlike a something off The Sweet's Desolation Boulevard in the process. Sylvian struts and pouts his way through the verses over a glam racket approximation of Broadway before the thrilling release of the chorus, where the band swoops in with another one of their breezy falsetto backings before it all explodes into an inevitable eruption of slashing guitars and computer bleeps.
In contrast to Don't Rain On My Parade, which for me at least was an acquired taste, I fell in love with the rolling groove of Suburban Love immediately. The racket of the prior track's explosion is instantly replaced by a lazy bit of guitar laying down the funk before a loping 4/4 rhythm cuts in, where Rob Dean lays down a deliciously cinematic solo right from the start, sounding like an opening fanfare for the dark prince Sylvian. With its nimble rhythms intercut with intricate Clavinet parts, back-masked guitar and shimmering ARPs, the tune's slowly unfolding funk brings to mind the widescreen sound of peak-era Earth, Wind & Fire records like Spirit and That's The Way Of The World. It can't be a simple coincidence that the song's chorus is Earth wind, earth wind and fire, cannot take me, take me much higher!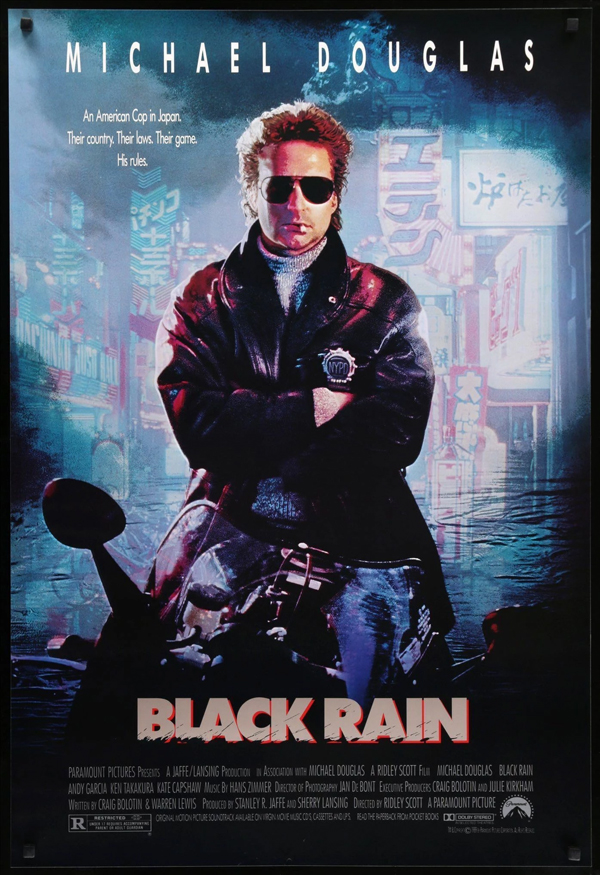 This marathon seven-minute monster groove gives Rob Dean his biggest chance to shine, which he repays with solo after solo that run the gamut from dread-soaked to resolute and even angelic in the end. Indeed, large stretches of the tune are purely instrumental, with Dean's guitar pyrotechnics melting into Richard Barbieri's panoply of keyboards, starting with that bedrock Clavinet groove and then flowing into a liquid Fender Rhodes breakdown before exploding into the sunburst finish of another one of his killer synth solos. It's all so very cinematic, the play of tension from slow build to breakdown and the band's interwoven pyrotechnics in the stunning denouement. If Ridley Scott had made Black Rain a decade earlier, this would have been the perfect end credits song.
Going from one high to another, the band kick off the title track with another nimble uptempo funk groove that once again sounds just like The Isley Brothers. If I'm not mistake, Adolescent Sex was the closest this record came to a hit, with its brilliant fusion of slashing guitar glam in the verses with the synth-laced Euro-disco slipstream of the chorus. The latter is the first indication of the band's coming shift into direction, first with the aerodynamic new wave motor disco they'd record with Giorgio Moroder the following year on the blazing 12" single Life In Tokyo, followed by the sleek bullet-train grooves of their masterful third album, Quiet Life. Like Sylvian says, echoing both Sly Stone and John Lennon, Whatever gets you through the night, just keep on dancing.
The record's penultimate track, Communist China, was the other tune on here that took a moment for me to warm to. Once again, there's an almost Broadway quality to the staccato chorus, an inherent progginess to its jarring multi-part structure. And yet... and yet... one can't deny that nagging stop-start beat, not to mention some of the record's most savage guitar work. You can even hear the early seeds of the intricate rhythmic arrangements of Gentlemen Take Polaroids and Tin Drum being sown, not to mention the Sinophile obsessions found across the latter. It's a brilliant slab of climactic paranoia wedged right in there toward the end of the record, before it all ends quite abruptly, back-masking directly into...
...a slow-motion explosion of jazz-soaked sound and electronics, before a wave of guitar feedback announces the arrival of Television, the record's ten-minute marathon closer. Operating once again at the sumptuous mid-tempo pulse that so much of this record inhabits, the band haunts it with the same gutter jazz funk stylings they brought to Wish you Were Black. The whole effect reminds me of nothing so much as Steely Dan circa The Royal Scam, that same sense of lush jazz architecture closing in from all around, with more than a hint of dread lingering just below the surface. Sylvian's delivery here starts out remarkably subdued, alternating between smooth Prince-like croon and an almost proto-rap delivery:
You don't fool me, you don't fool me,
No surprises, no surprises,
Love in the hallway, sex on the carpet,
Antagonism rising,
You know you try to categorize me,
Because it's all you want, all you want...
But you're changing my love,
'Cos all you want is television.
Come to think of it, you can hear the faintest hint of Keith Flint in their too! Dread paranoia delivered with a sneer... what sounded remotely like this in 1978!? The closest thing I can think of is maybe The Rolling Stones awesome Fingerprint File — which to their credit came out in 1974 — but it has the distinct disadvantage of being on an album called It's Only Rock 'N Roll (great cover though!). The band are phenomenal throughout with their interplay between the slow-burning smooth groove of the verses — defined by the flow of soothing Rhodes keys cascading through soaring ARP strings — with jarring rapid-fire attack of the chorus' venom-soaked punk thrash.
At times, it seems to eerily predict the Talking Heads' atmospheric monster jams on Fear Of Music and Remain In Light, such is the multi-plane focus of their liquid telepathic interplay. Despite the stiff competition, it's Sylvian who manages to steal the show here, with his most stinging set of lyrics delivered against a rising and falling backdrop of subdued chaos, his sneer gradually builds and builds before exploding into a scream
All night and day,
It's all you ever wanted.
You got glorious colorless motion,
From reel to reel you run.
Nocturnal television,
It's on all night and day.
Your fucking television,
It's all you ever wanted.
It's all you ever wanted.
It's all you ever wanted.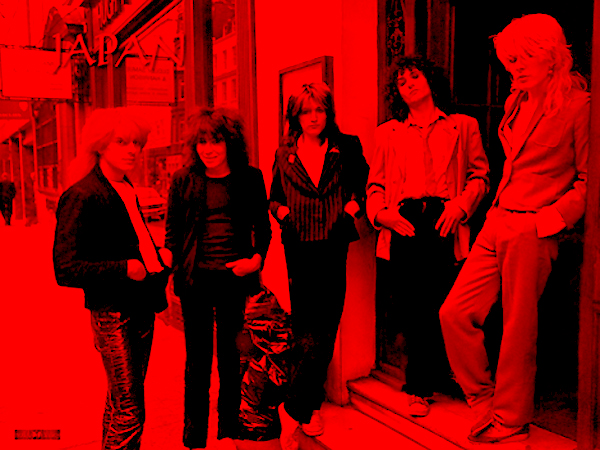 Ultimately, it all explodes into a ragged solo from Dean, with the band smashing their kits behind him in machine gun style, before cutting to the anodyne tumble of computer bleeps into the darkness. Malfunktion, system crash and the beautiful nightmare is over. This killer slab of punk-disco-funk-glam madness is still unlike anything else around, put down on wax before any of the marquee punk funk groups had even got around to setting foot in a studio. Now that's style! By now, if you're at all like I was, you're wondering why you haven't already heard about this record. Well, now you have.
You're welcome.