In the annals of great unexpected moments I've picked up on the radio waves over the years, one that always stands out is the time I heard Mission Accomplished played out on 91x late at night as I was driving home from UC Grossmont back in the day. A blast of heavy guitars over a rolling beat and that familiar murmur... was that Tricky?! It turned out it WAS, from a soon-to-be-released four-track EP called Mission Accomplished. This less than a year after Juxtapose, his 1999 collaboration album with hip hop dons DJ Muggs and Dame Grease. Needless to say, I eagerly dropped in to pick up a copy on the day it came out. In contrast to Juxtapose, most of which grew on me slowly over time, I fell in love with Mission Accomplished instantly. Even now, I'd put it among the top three or four records in Tricky's extensive back catalog (and believe me, that's saying something).
Mission Accomplished was Tricky's first major record to be released outside the Island/4th & Broadway setup, emerging on the smaller Anti- imprint, a subsidiary of stalwart American punk label Epitaph (home of Bad Religion and The Offspring). The context of this sudden switch in label lie in racially charged comments made by Polygram1 executive Eric Kronfeld during a deposition involving Dru Hill:
If every African-American male in the United States was disqualified from pursuing a livelihood, in any way, shape, or form, because of a prior criminal record, then there would be no, or virtually no, African-American employees in our society or in our industry.2
In the wake of the ensuing uproar, Tricky struck back in response with Divine Comedy — a scathing attack on racism at Polygram — released on white label (for obvious reasons). An eight-minute reconstruction of the song Money Greedy (the opening track from his just-released third album, Angels With Dirty Faces), it featured a new set of stream-of-consciousness lyrics from a clearly incensed Tricky detailing the circumstances of the whole affair.
Divine Comedy eschews the extended atmospheric intro of the LP version entirely, launching into scattershot breaks right off the bat, as if spooled in without fanfare off an errant reel to reel. The tune's rolling cacophony perfect matches the ebb and flow of Tricky's delivery throughout, fluctuating as it does between feverish punk scream and his more typical moody murmur, as he descends into another nightmare vision:
It's like everybody's got a criminal conviction.
How can you say that with conviction?
It's who I am... Polygram.
Fuck you niggas!
It's alright with me
If you don't like the sight of me.
Don't lie to me
Do you like what's inside of me?
It's one of Tricky's most intense, punk-informed missives up to that point in time, stretching out well beyond the eight minute mark on the 12" single. Appropriately enough, the tune was included two years later (albeit edited down to nearly half the length) on Mission Accomplished, serving as a perfect kiss off to his former label.3 Also appropriate as it sets the tone for the record's frenetic, off-the-cuff sound, nestled somewhere between the moody voodoo magic of Angels and the cheap-and-nasty gutter-dwelling sonix of Juxtapose.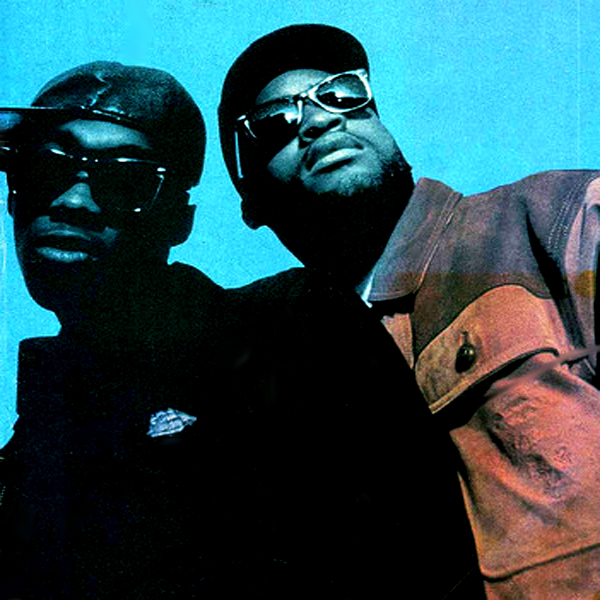 This is borne out most obviously on Tricky Versus Lynx Live, which kicks off with a skull-snap live breakbeat before a shimmying elastic bassline enters the fray to pull and stretch the track into shape. There's little else beyond a spectral feedback noise — seemingly leftover from the Angels With Dirty Faces sessions — in effect to accompany a rolling freestyle from the mysterious Mad Dog. Mad Dog had been the big breakout star on Juxtapose, stealing the spotlight with verses both witty and profane on ragged tunes like Bom Bom Diggy and I Like The Girls, his nasal rapid-fire delivery a total revelation at the time (this a decade before Kendrick Lamar's debut). Who was this guy??, I wondered.
It wasn't until later that I learned it was actually Bionic of London Posse, the foundational British hip hop crew, present here under a brand new guise. The Mad Dog epithet certainly fit his ferocious delivery by this point, given a new lease on life by Tricky's Durban Poison setup. Much as with darkside innovators Genaside II around the same time, one senses Tricky was blessing a couple of his heroes with relatively high profile patronage (even going so far as to release Genaside II's second album on his label).
Clearly a no-nonsense hype track, Tricky Versus Lynx gives the O.G. U.K. MC a chance to unfurl choice catchphrases like Mad Dog fought infinity, ain't tryin' to be no public enemy, like he were sparring with partner-in-crime Rodney P all over again, culminating in the brilliant chorus:
Murder on the mainland
Where the gang's slain the game plan,
Ain't trying to be name brand.
Out to the girls and boys and
This went down like Durban Poison.
In stark contrast to everything else here — which is drenched in layers of atmosphere and feedback — Tricky versus Lynx is winningly sparse and clean, coming on like a killer battle track laid down in one take with a minimum of fuss. It might be most emblematic of this record's unvarnished charms, which plays like an of-the-moment play-by-play report from the front line.
Even better is the title track, which opens the record with the crash-bang one-two punch of a brilliant mind raising the stakes of the game. Unspooling another rhythm into earshot, a voice cries let there be light, and there was! before guitars come crashing through the windscreen, blasting out a rough approximation of the Mission: Impossible theme4 and smashing it up against a pounding stop-start beat. As if to undercut the raw power of that guitar stomp, it all gets hung out to dry every measure, cutting out and suspended on some strange voodoo ring. Tricky's flow is back on a Money Greedy stylee across that rolling sub-zero bassline, shadowing the guitars like The Spook Who Sat By The Door. Coming on like the next chapter of Divine Comedy, this is Tricky rebuilding his war machine in the wake of another trademark vision of industry paranoia... and then everything drops out but the bass.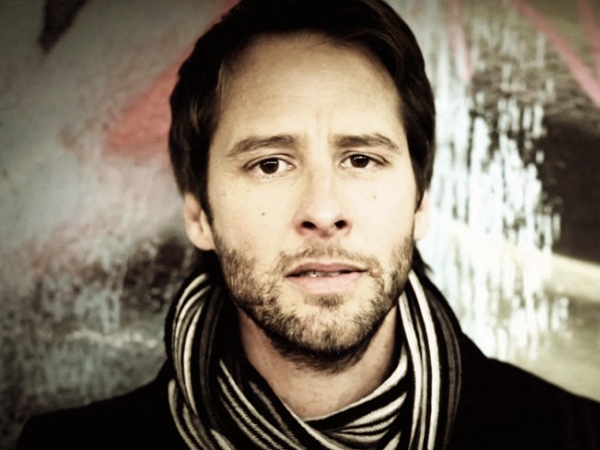 Then the chorus hits, in which a spectral distant voice improbably belts out the chorus to Peter Gabriel's Big Time! Seasick Shell Beach strings hang in the slipstream, rewinding across the wildly unbalanced groove and slicing through the guitar overdrive. It turns out that the uncredited vocalist is one Chesney Hawkes, the British rocker getting down here at that strange interzone where rock and RnB meet (I thought you was black, man). Serving as the perfect foil to Tricky's frenetic stream-of-consciousness, the effect is not totally unlike Sonny Coates' guest turn on Shafiq's awesome Major Heavy, rendering the whole thing an even stranger shade of voodoo stew. The overall effect makes the preceding five years of big beat sound like Louie Louie next to Voodoo Chile Slight Return.

There's also shades of those strange post punk vibes from Juxtapose, offering up a voodoo continuation of the thread running back through For Real and Tattoo all the way back to Black Steel, drenched as it is in a considerable amount of wild guitar feedback. The name of Tricky's label makes perfect sense in this context, and alongside records like Grassroots and Nearly God, it perfectly evokes Durban Poison and all that it implies. Tricky's freeform pillaging of the body pop echoes that of his mentor Mark Stewart, the original Terminal Vibration controller. As with its surrounding tracks, these loose-limbed rhythms and jagged edges manage the improbable feat of sounding utterly unlike anything else around even as they give you a nagging sense of deja vu. I could swear I've been here before.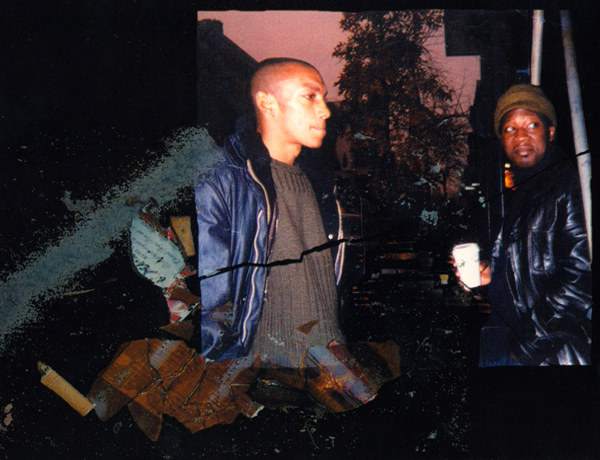 The centerpiece of the entire record is undoubtedly Crazy Claws. Kicking off with a squelching electroid synth jamming its electric charge down some deserted back alley, it's all submerged in the ominous sound of feedback before a sloppy breakbeat comes into play and just rolls without interruption. Then, the most languid bassline imaginable melts across the man-machine uptempo rhythms, and Tricky comes in ever so subtle on but a murmur, a shadow in the fog unfurling indelible lines like I complain, I sniff cocaine and She wants to fly, she wants to cry, she makes me wanna die, across the tune's first half in a woozy, narcotic haze.
Then, Mad Dog drops back into the picture, kicking his rhymes in a flood of double-time dexterity, in stark contrast to Tricky's laconic frieze of blurred emotion. Mad Dog's frenzied stream-of-consciousness flow has the exact same effect here as the nimble ragga chat of Killerman Archer in Genaside II's Narra Mine and Don Letts' nimble toasting in Big Audio Dynamite's A Party, where a second vocalist swoops in to snatch the baton and spit a breathless non-stop flow in rapid-fire double-time. Much like the Roots Manuva, the cadence of Mad Dog's raps here have eerie pre-echoes of grime's coming rise just around the corner:
Niggas better catch their jarole
Before they try chatting to the girl that I know.
She called, you know the flow
When she used her hand to rub it down low for your dough.
She ain't a ho, she's scandalous,
Mess with her and you end up in an ambulance.
She's her mother's daughter, ready to slaughter
Any punk put his hand in her garter.
A wait, see
She deadly and she do anything for me.
Make no mistake, this track is a stone cold killer. I'd call it a soundclash but it all flows together so naturally, from the ever-unfolding breakbeat to the lazy bassline and the interplay between Tricky and Mad Dog, lodging itself easily up among my absolute favorite songs of all time. Capturing an indisputable genius operating at the peak of his powers, even as the limelight and the geist had moved elsewhere, it's emblematic of nearly everything I love in music at the edge of atmosphere and the beatbox. This is Terminal Vibration music in excelsis, a rugged grafting of hardware and the ether inna flawless dance of man and machine, the end result sounding utterly unlike anything else around...
For me, it's the high point of a four-track EP that's a high point in and of itself, if not quite rivaling the dizzying heights of Maxinquaye it comes mighty close in its own strange way. Straddling the worlds of hip hop and post punk like all great music spanning from Death Comet Crew and Divine Styler to Mark Stewart and Material, it manages to square the circle between the year 2000 and 1980 just as everything was about to change. These days, you can hear this sheared-metal sensibility in rap all over the place — from Run The Jewels to Yeezus and Vince Staples — and sure 'nuff, when I saw him live last year he could have been a brand new artist, so fresh and vital was his sound.
As much as the cognoscenti might have written off records like Pre-Millennium Tension, Nearly God and Angels With Dirty Faces at the time as some inscrutably unwelcome break with Maxinquaye's incontrovertible brilliance, they were merely the logical progression in Tricky's ever-evolving sound. It was all about the man negotiating his roots in the deep grey space between hip hop and post punk, conjuring up strange mutations and reveling in their funky voodoo even as he imbued it all with his singular twisted soul. Mission Accomplished was the turning point in the Adrian Thaws story, where Black Steel and Tricky Kid passed through the mirror to become one another, the culmination of all things past and a sketch of the shape of things to come... it's a 21st century thing.
Footnotes

1.

Polygram acquired Island in 1989.

2.

Johnson, Roy S.. Polygram: The Hits Just Keep On Coming Race And Culture Clash In The Music Industry. Fortune, Dec. 29, 1997.

https://archive.fortune.com/magazines/fortune/fortune_archive/1997/12/29/235904/index.htm

3.

Though not Chris Blackwell, founder of Island Records, who'd resigned from the company the previous year — I wanna leave with Blackwell.

4.

Interesting to reflect that the Mission: Impossible OST from four years earlier featured tracks from Tricky affiliates like Massive Attack, Nicolette and former flame Björk (whose track Headphones, featured on the soundtrack, was actually produced by Tricky).