Genocide makes me nervous, genocide makes me nervous, genocide makes me..."
So begins the record, with a snatch of wordplay from Guru — taken from Gang Starr's Beyond Comprehension — retooled here as a rallying cry for the hardest crew in jungle. That this play of signifiers makes the perfect metaphor for ardkore's — and jungle's — rewiring of American hip hop for the speedfreak climes of the ravefloor is just the icing on the cake: the grooves of the record itself are where the real magic happens, swooping and shuddering with pure inspiration in a gritty pulp drama played out down these mean streets. When all is said and done, Narra Mine is without a doubt my favorite pure ardkore record of all time, offering up a perfect encapsulation of the form laid down on two blistering tracks spread across two sides of 12" vinyl.
Of course, it all becomes less clear on closer inspection: the b-side may be supremely dread-soaked proto-darkside, but Narra Mine itself transcends any sort of pat classification. Is it ardkore, or is it a twisted cousin to FSOL's masterpiece of widescreen breakbeat Papua New Guinea? Is it RnB-inflected ragga dancehall or twisted proto-trip hop grooving along at a faster pace? Perhaps perversely, it's with the latter where I've always filed them, alongside Tricky and Smith & Mighty: as ahead of-their-time rave sensations with one eye on the future, they managed to prefigure entire paradigms that had yet to happen (much like Nicolette and The Ragga Twins). With the gritty urban paranoia of their subsequent discography stretching out across the ensuing decade, it's clear as day that their vision of hardcore urban music was there from the beginning...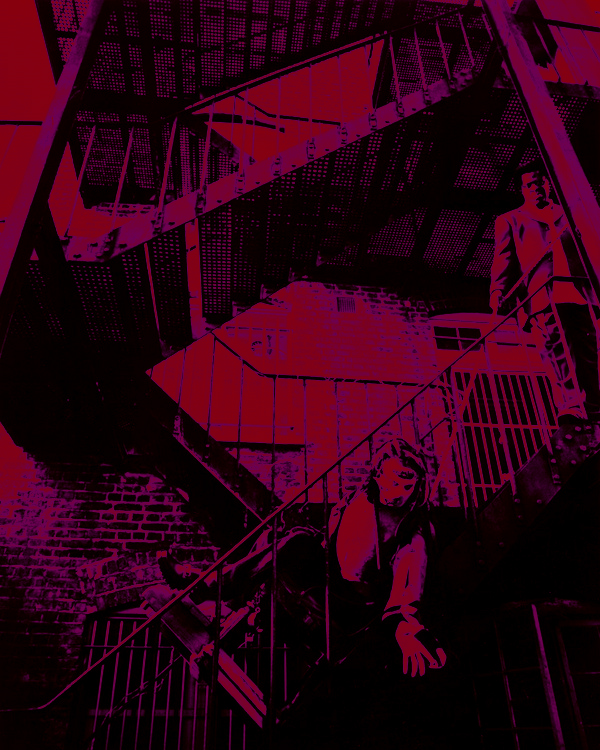 Genaside II emerged from the same post acid-house explosion as artists like Shut Up And Dance, 4 Hero and Unique 3, wherein British b-boys turned onto the wild-eyed sonic possibilities of rave and fomented a musical revolution. Placed within the context of this era, Genaside II were an expansive crew boasting half-a-dozen members, but the core musical unit seemed to center on the duo of Chilly Phats and Kao Bonez (aka Paul Hamilton and Kris Ogden, respectively), with figures like Killerman Archer, ArtJaz, Shy Da Eye and Da Tracy serving key roles like MC, visual artist, producer and remixer (and more often than not, some combination therein).
Emerging on the Jumpin' & Pumpin' imprint, Genaside's first 12" was The Motiv, a cut-and-paste breakbeat house jam one step further down the winding path from Unique 3's The Theme. Taking a very British angle on acid house, its loping groove rode sampled chamber strings and a few Kraftwerk samples into pitch black oblivion. Records like Death Of The Kamikazee and The Alchemist followed swiftly, expanding on the putative hybrid with a rave/hip hop mash up that clearly laid the blueprint for ardkore alongside the parallel innovations of Shut Up And Dance and 4 Hero. Much like those two visionary crews, the restless spirit of Genaside II would prove difficult to contain within the confines of any one scene or sound, and with their next record would manage to break down all surrounding barriers in one fell swoop.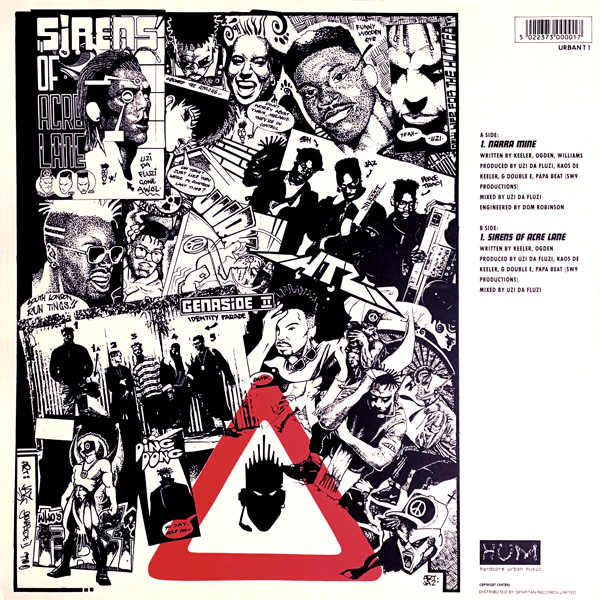 Narra Mine was Genaside II's fourth record, and the first on their own Hardcore Urban Music imprint, but it played like a complete bolt for the blue. Featuring the striking sleeve art of ArtJaz (who had provided all the crew's artwork thus far, alongside remix and production duties), the whole aesthetic was taken to its absolute zenith, with its Gothic comic book-style sleeve backed by a dizzying collage on the flip. I've always thought ArtJaz's work was even better than the far more prolific industry leader Dave Nodz, much like Robert Springett managed to surpass the surreal psychedelia of Mati Klarwein's artwork with the stunning sleeve art for Herbie Hancock's Sextant. Similarly, it's a perfectly apposite rendering of the sonix contained within, a streetwise nightmare vision of the urban demimonde.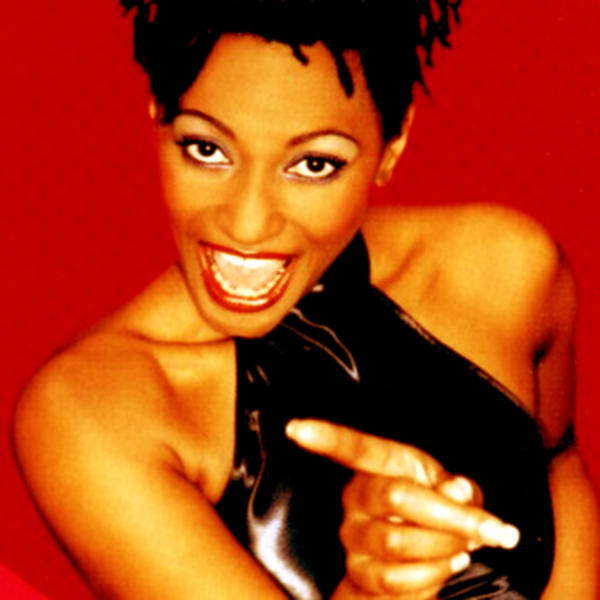 Crucially, Narra Mine was the first Genaside II track to feature vocals — in contrast to the instrumental odysseys of their earliest records — setting the tone for the remainder of their discography, populated by figures ranging from Eek-A-Mouse to Rose Windross, Cappadonna and Tricky. Once the looped sample of Guru plays out three times, mad slabs of acid noise — as if lifted straight from a Belgian hardcore record — roll like an air raid siren in the silence, before a rolling breakbeat comes crashing into the mix to give it all a kinetic peak-hour uptempo hip hop rush.
Then, the beat kicks out and synths sweep out across the soundscape in great arpeggios (think Papua New Guinea) as Sharon Williams descends on the track like the diva of darkness, her verses soaring over the rolling riddims:
People why don't you come and hear?
People realize that the judges are eternal liars.
Look at the concrete, man.
Empty heads are feeling proud... feeling proud
Everyday the narrow minds, they see what they wanna see.
Everyday the narrow minds, they feel what they wanna feel.
What they feel...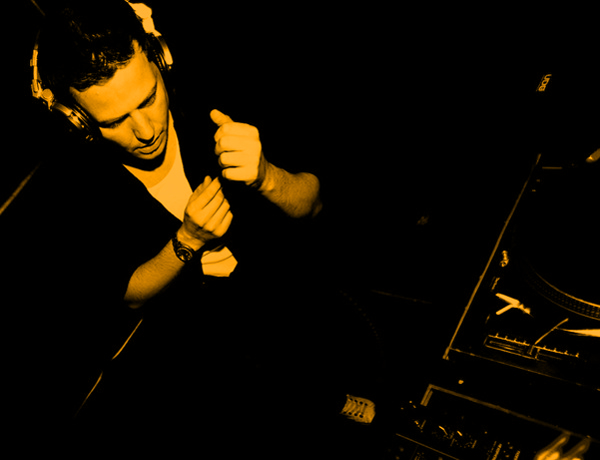 The effect is quite cinematic, the way her vocals drift across the tune in perfect mind-melding step with the beats, and rather unexpected in the realm of contemporary ardkore (which often had a punky, knocked off cut-and-paste aesthetic... just see Genaside's earlier records). You can already hear their knack for shrouding their vocalists in icy splendor against a pitched backdrop of asphalt gloom. Paired with the surrounding drama, Williams' vocals have a mournful splendor of a piece with Billie Ray Martin's contemporary recordings. It's all so perfect, so improbable, that one can only lean back and soak it all in.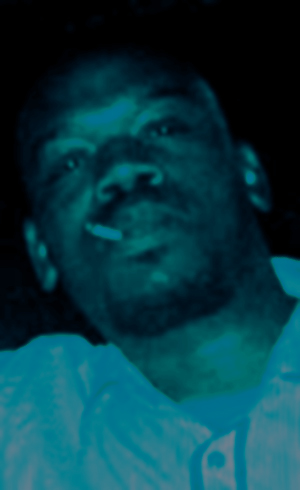 As if that weren't already enough, it all drops out to leave the pulsing sub-bass at 2/3 of the way through the track, a melody played on hi-hats as the voice of Killerman Archer declares Hey... hey lord a hey! in the darkness before exploding into a non-stop flow of rapid-fire machine gun ragga chat. I'm not even going to attempt to transcribe the lyrics, since you really need to hear it in the context of the track, works locked into the groove and spiraling off into fractals, bouncing off the walls. The effect is one of pure exhilaration, seemingly taking the track into fast-forward overdrive over nothing but rolling breakbeats. Then, in a flash, he's finished: the acid burn returns to play out the track... that dream is over.
The flipside's Sirens Of Acre Lane actually originated on a white label from the previous year, but its already light years ahead of everything that preceded it, clearly setting the stage for Narra Mine's stunning depth of atmosphere and cinematic sheen. Computer noises echo in the darkness as a dread bassline (surely one of the greatest in all of ardkore) fades into view, police sirens wailing in the distance as a lone voice intones:
Quarks, gluons, red giants, white dwarfs, big bangs...
There are 8 billion tales in the naked universe... this is just one of them.
Air raid sirens blare in great burning arcs before a tumbling breakbeat (which I could swear is from Can's Mushroom) kicks into gear, knocking the track into a shadowy exploration of the realm of paranoia sonix. The only respite from the phenomenal slow-build of blank-eyed tension comes with what sounds like slowed down chat from Killerman Archer and a sample swiped from Pablo Gad's Hard Times: when I was a youth I used to [smoke the collie weed] (later sampled by The Prodigy's Fire).
Then suddenly, at the track's midpoint, the MC yells Warning, warning, warning, have some beatbox, before exploding into a human beatbox sample played to almost comical effect against the wailing police sirens. It's a dark comedy at this end of this very long ride, the track deconstructing itself down to the beats and back again, playing the record out into the cold deep black of the Brixton night.
Then, nothing was heard from Genaside II for five years. It's almost as if the record were so brilliant, so epochal in scope, that there was simply nothing left to say. In truth, the crew put out a lot of records on their label under other names like G Double E and Cheeba Wizard during the interim, but it wasn't until the re-release of Narra Mine in 1995 that they were heard from again. Housed in another striking sleeve by ArtJaz, it features a remix from Mathematics of the Wu-Tang Clan on the flipside. In retrospect, it makes perfect sense that they'd find kindred spirits in the New York crew, echoing as they did their own overcast street-level vision.

Genaside II would go on to record three full-length albums (in fact, this would become their primary working medium), even recording for Tricky's Durban Poison imprint. It's a testament to how ahead of their time they were in 1991 that all their subsequent music seems to spring from the same terrain as Narra Mine, sounding just as current in 1999 as they had at the dawn of the decade. Here was a group that dreamt up a vision with no real antecedent, a sound that seemed to predict large swathes of the decade's most exciting sounds. I mean, who was there pre-1990 that sounded remotely like this?
The dread vision of Genaside II drawn up in sweeping cinematic splendor, as overcast as trip hop and as kinetic as jungle, was quite simply without parallel. It's as central a record as I can think of that sums up what I'm about — musically speaking — and accordingly occupies a central place in the Parallax pantheon. Essayed in the same grimy shades as Blade, Liquid Swords and Down These Mean Streets, its as if WordSound operated at a pitched kinetic frenzy, as perfect a blueprint for future music as one could have asked for.