Without a doubt, Algiers are the most exciting rock band I've heard in well over a decade. Truth be told, their first three albums are so tight and perfectly-formed that I could've picked any one of them as February's Tile Of The Month (they're a bit like Massive Attack that way — Blue Lines? Protection?? Mezzanine??? How about all of the above...).
The group's most recent album There Is No Year came out just a month ago and I've been playing it non-stop ever since. So even if The Underside Of Power turns out the be their finest — much like Protection remains my Massive album of choice — I certainly wouldn't have been wrong to single out Mezzanine for praise in 1998 either.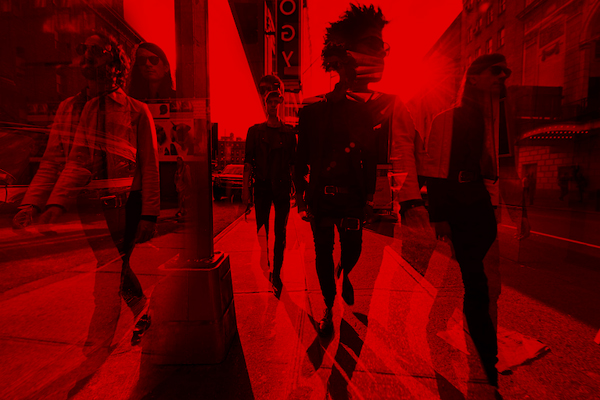 Algiers first emerged out of Atlanta back in 2012, with the issue of their debut 7" single Blood b/w Black Eunuch on the Double Phantom imprint. Coming on like some alien rumination on Mary Lou Williams' Black Christ Of The Andes shot through the cracked lens of The Pop Group, the single marked the group out as an utterly original force in motion across the musical landscape.
Three years later, they came crashing into the wider world after a deal was inked with indie rock institution Matador, resulting in a blistering self-titled debut that quite simply sounded like nothing else around (past, present or future).
Folding in everything from post punk to blues, electropop and gospel, the band made a for a fascinating proposition, with lead singer Franklin James Fisher's soulful intensity soaring across Lee Tesche's jagged guitar lines — often chased by freeform gospel backing and occasional ornate chamber string architecture — while the throbbing rhythm of Ryan Mahan's bass and former Bloc Party drummer Matt Tong's beats pounded out the band's sputtering heartbeat from deep within.
The band followed apace two years later with The Underside Of Power, and by then the sound had developed considerably. Sprawling out into a wild, kaleidoscopic explosion of purest sound and fury, the group seemed to move mountains with their mind, warping the apparent contradictions in their sweeping vision into a strange architecture that somehow made perfect sense in the end.
The gorgeous careening squall of The Underside Of Power's mutant negotiation of the Four Tops and The Clash circa London Calling makes the point I'm trying to here, with the stomping post punk dread of its verses jackknifing unexpectedly into a soaring chorus of joyous northern soul sublime. Believe me when I say you've never heard anything like it before...
There Is No Year flows logically from the winding corridors spiralling off The Underside Of Power, albeit bolstered with a heavier electronic edge this time around. Perhaps it was a hangover from the skittering free jazz electro street poetry unleashed in the one off Can The Sub_Bass Speak?, released last December? At any rate, it suits the Algiers sound just fine.
The record opens with a bracing blast of electronics, sequences unspooling wildly down some crooked alley before they're given sudden chase by machine claps in rapid-fire, dropping into the mix to tap out their rhythm in frenetic double-time. At times like these, the oft-stated Suicide comparisons make perfect sense.
With the stage now set, Franklin James Fisher pierces the spectral veil hanging over the proceedings, his voice cutting through the dense, overcast atmosphere like a switchblade dripping with naught but tortured soul. Past times you'd call this sort of thing industrial, but then there's that vaunted gospel backing come to swoop in like a runaway train (then again, that's exactly like industrial, in a strange sort of way).
It's all over as quickly as its begun, and Fisher's back in the foreground, only without any backing this time:
Run around, run away from your America
While it burns in the streets.
I been here standing on top of the mountain
Shouting down what I see.
Dispossession kicks into an errant snatch of mutant piano blues, the group's penchant for protest brought to the fore and rendered utterly cinematic as Fisher stalks back and forth in the mix like a caged panther. The beat comes tripping back into low gear, strings shimmering in the mix like a memory you just can't grab ahold of.
A spectral choir descends upon the chorus to sing you can run away, you can run away, and Fisher responds with unbridled release: Everybody wants to breakdown! It's the grimiest bit of downbeat soul since Gil Scott-Heron's glorious swan song I'm New Here (see Me And The Devil), and Dispossession is only getting started.
The overall effect is something like the first Talk Talk album if it sounded like the third (or vice versa?), an utterly absorbing sound that they allude to again and again on There Is No Year. As if to drive the point home, Hour Of The Furnaces flows quite logically from Dispossession's lonely flameout, with grinding bass and a rhythm box ticking out almost subliminally beneath the gloom. A forlorn piano figure creeps into earshot, with chamber string accompaniment in tow, and the whole thing just drifts across the mantric rhythm like The Party's Over.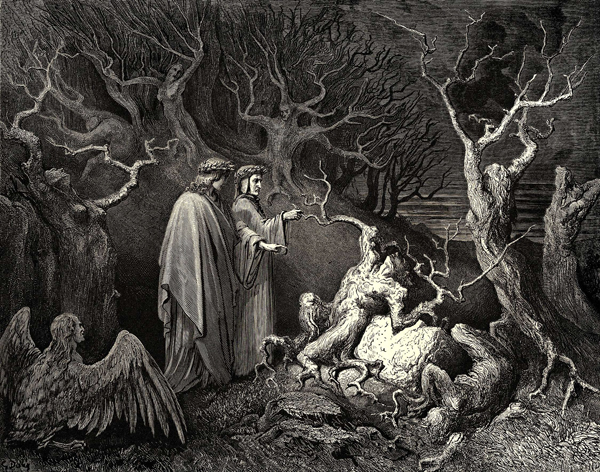 Franklin James Fisher's penchant for succinct commentary on the surrounding sonics (and wider world beyond) is in full force here: We all dance into the fire, la la la la... la la la la. Hi-hats slither across the mix and guitars grind out beneath, cascading into pure sheets of atmosphere, pianos ringing in lonely resonance as feedback looms on the horizon. The path so far seems to be mapping out some slow-motion descent into the underworld, with Fisher acting out the role of Virgil, our guide through the inferno.
Deeper still, Losing Is Ours finds the man wandering through another moody half-lit desolate soundscape, fashioned from piano and Pull Out The Pin percussion, spectral synth spires hanging all around the icy moonlight. Feedback arcs on the horizon like some distant cyclone you can barely sense, right there prickling the back of your neck before you even catch a glimpse. Fisher's voice sails across the slipstream and the horizon mirrors it back to him, echoes in a group chant with the ghosts of Nina Simone and Mary Lou Williams hanging in the ether.
The darkness truly takes hold with the tune's black mirror image on the record's flip, Wait For The Sound, a downcast spiritual served up inna Angels With Dirty Faces style. A crawling 4/4 rhythm unfurls beneath little else but Franklin James Fisher's purest vocals on the record, until Gothic synth architecture drops into the picture 2/3 of the way through, and the liquid soul of a Fender Rhodes rolls out beneath. She turn away, and vocals rise up from the mist to an understated crescendo, a stirring denoument to the record's most subtly soulful moment.
If there were already wisps of Depeche Mode haunting this Black Celebration, Unoccupied brings them crashing into the foreground. Machine drums pound out a motorik beat to infinity while great slabs of analogue synth hang in the air all around, nevertheless there's a resolute well of determination powering this rolling nightmare vision. While ghosts of the Eastern Bloc, On The Silver Globe, and Empires And Dance may or may not be in evidence throughout, this is undoubtedly like Black Celebration (the track) and Stripped, only better.
More old world electronics shear into focus with Chaka, which canes a halting midtempo groove into the same proto-80s wormhole as the Sneaker Pimps circa Sick. You can't hide away, taunts Fisher, ghosts of Parliament-esque street corner harmony answering to drive the knife in further still. Out of nowhere, it explodes into a saxophone squall — definite shades of Sun Ra/Saturn/Impulse! in full effect — before a killer electroid bassline swings in to carry the rhythm for the tune's second half.
There's undeniable Primal Scream-circa MBV Arkestra If They Move Kill 'Em/Blood Money vibes lurking within this blisterning sonic overload, cloaked in deep space sonics and dread determination. Somehow, it manages to be at once the record's strangest and most pop-parallel moment.
With the creeping din of a feedback-driven tic-toc electropop beat, Repeating Night splits the difference between Wait For The Sound's offbeat soul and the Gothic new wave of We Can't Be Found, arriving at a sort of moody, technoid pop shot through with that same implied blues that often seeped into Underworld's finest material (Dirty Epic, Banstyle/Sappy's Curry, et. al.).
Shades too of the Eurythmics, but what with the Underworld connection, I suppose that goes without saying. Come to think of it, Fisher's vocals even sound a bit like Karl Hyde here and there. The point driven home by guitars sweeping in at shallow angles against the electro-piston funk rhythm, steeped in waves of tremolo and just hanging in the air.
Similarly, We Can't Be Found drags another electroid pulse down a dark corridor over motorik 4/4 and Franklin James Fisher's voice, soaring soulful as ever over derezzed synthlines receding slowly into the darkness. Guitars hang in the ether once again, echoes of post punk in the clipped stylings that bring to mind Bloc Party. Although Sari noted that there's a little Seal in there too, which really comes into focus when the backing vocals swell up in the chorus. Possibly the greatest pop song here.
In contrast, Nothing Bloomed is an epic dirge through the boneyard, bringing to mind Tears For Fears' The Prisoner, which served a similar function on their debut album, The Hurting. Here, however, the doom is understated, barely restrained beneath the surface, waves crashing in the chorus as Franklin James Fisher soars across it all like a phoenix. Electronic sequences cut a jagged, industrial path before they deconstruct themselves into oblivion. We've arrived at the ninth circle, it seems we've arrived journey's end.
The final track on the CD was only included as a bonus 7" with the vinyl version, but here it works brilliantly as a wake up record closer (that dream is over). Fusing the roots-inflected punk of The Gun Club and — whisper it — The Afghan Whigs (an undercurrent that runs through their work) with more of those haunting backing vocals straight outta Black Christ Of The Andes, it's the record's most bracing blast of energy. An explosion of every image they've taken, ricochet in fast-forward replay and life flashes before your eyes, until there is no sound, there is no vision... There Is No Year.